Trip:
Banks Lake - Brush Master II, WI4+, 5.7 (FA)
Date:
12/28/2006
Trip Report:
What do you do at Banks when it's not "in"?
You go mixed climbing.
Today Matt (NYC007) and I established a new route that is mentioned as a "rumor of ice" in the Washington Ice Guide. It is located between "The Cable" and "H202". We named the route "Brush Master" after it's slight resemblance to Mixed Master (which we just climbed last week). We found no traces of prior ascents.
The route starts on fractured basalt, by the road, left of the ice runnel to gain a snowy ledge. Traverse out right to the icicles and ascend the brushy ramp, protected with many many crappy knifeblades, to thicker ice above. I belayed after about 50m, just after the first ice step (yellow/gray aliens helpful). The last 50' of ice were sunbaked and partially detached, but the sun was shining and it was a great, although quite technical, pitch. After that, one double rope rappel from the now slung bush brought us back to the ground. A nice little mixed route.
Brush Master (click for topo)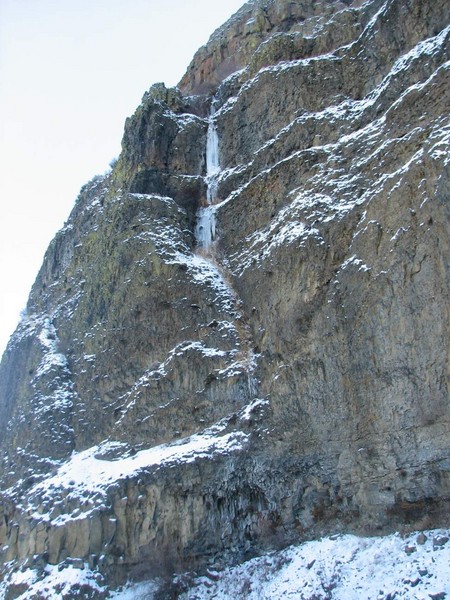 Me leading the first mixed crux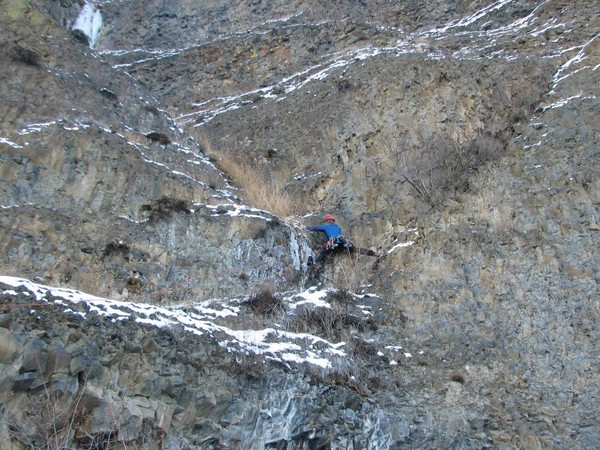 Higher up on the sun baked and detached pillar.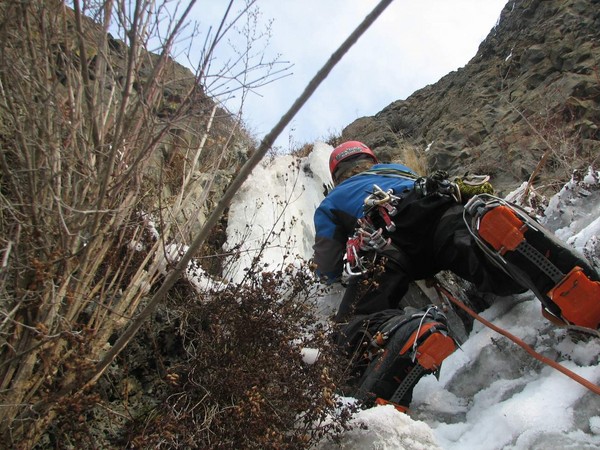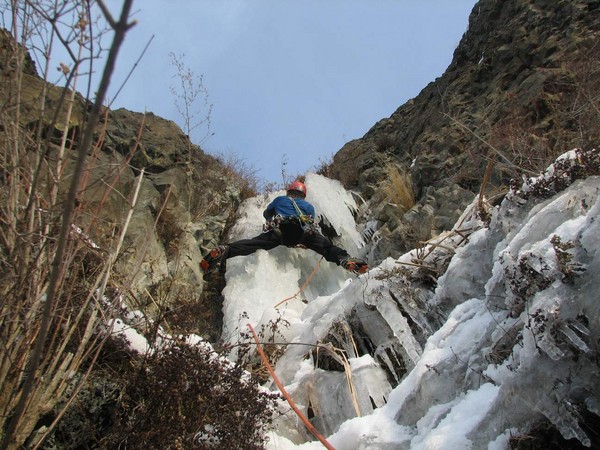 A good day out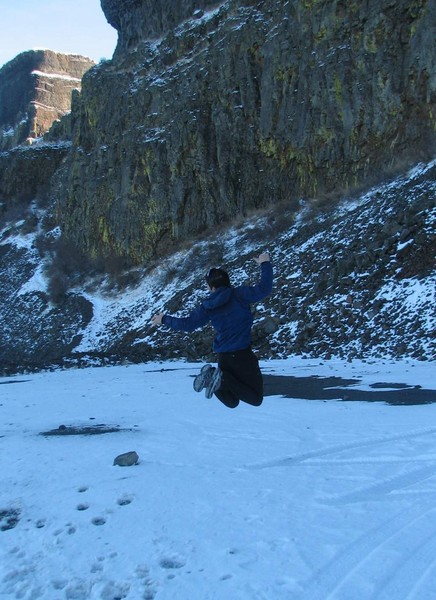 "Brush Master"
II, 65M
WI4+, 5.7
FA: Kurt Hicks, Matt Cusack
Gear Notes:
An arsenal of knifeblades (8 or so)
small cams
#1 or 2 camalot (optional for last pitch)
a couple screws & screamers
slings
double ropes to rappel
Approach Notes:
Park about 100m south of H202.