Trip:
Vantage: Sunshine Wall - Various
Date:
Saturday 11/25/06
Trip Report:
This was just another nice day at Vantage, except that we had a pretty good photographer along, N. Greenland, so I thought I'd do the trip report just to show them off.
We were all bundled up against the cold as we hiked towards Sunshine Wall on the Near Trail
Jim Yoder calls Gully No. 1 the "Dog Filter"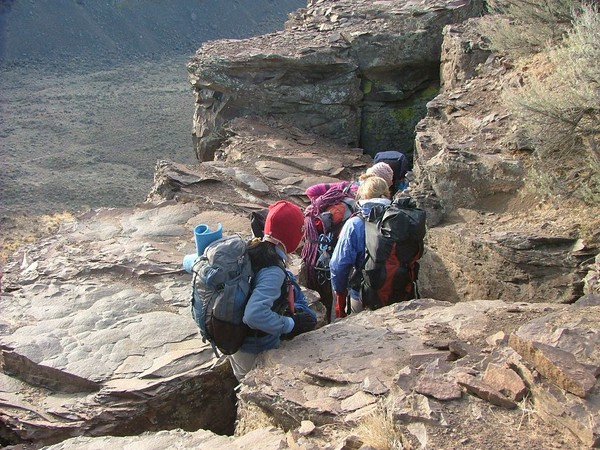 As this was the first trip to Sunshine Wall for some, I listed off some of the more well known routes as we walked by them.
That's Shady Chimney on the left.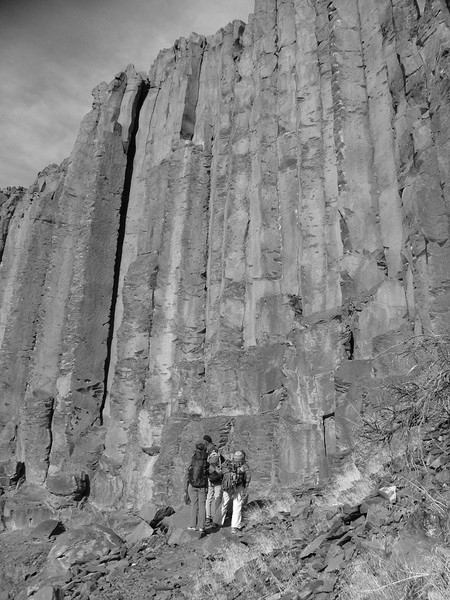 Here's a nice shot of Sensimilla and Stems and Seeds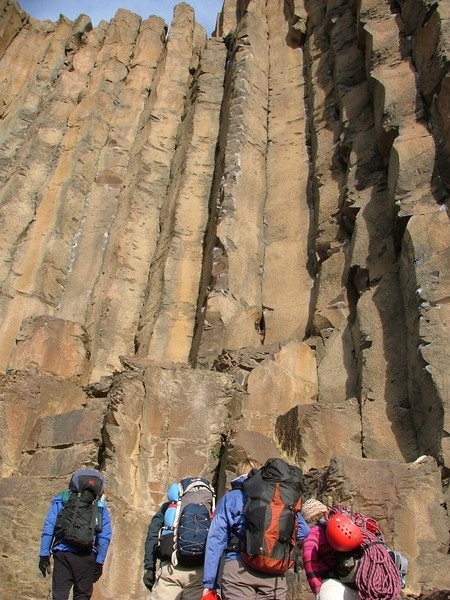 I warmed up on strokin' the Chicken, and set a top rope on it for folks to play on.
You can use just about any and every climbing technique on this one and it will likely work.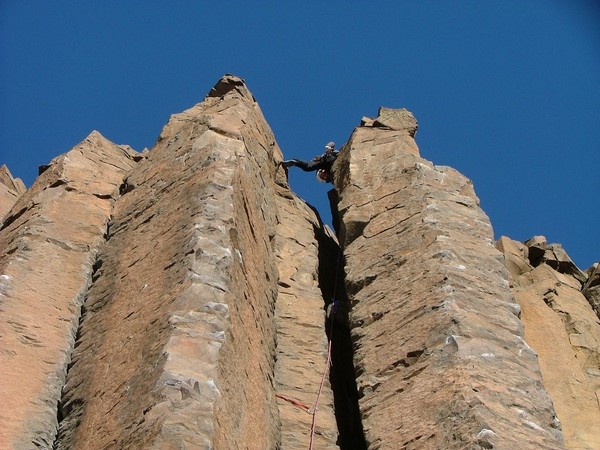 Maestro leading Vantage Point. There are a couple of tricky moves near the top.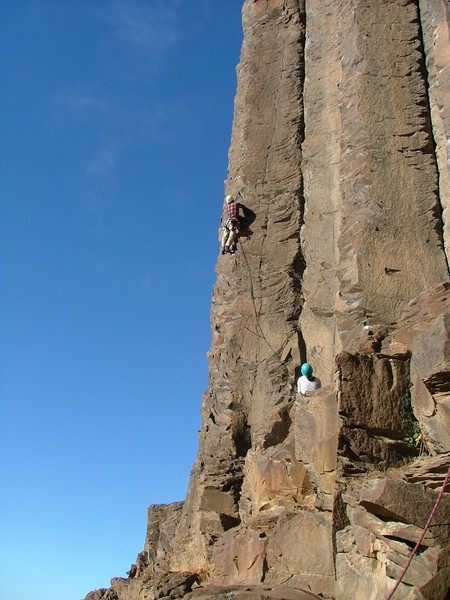 Top roped lots of routes. Everybody had a go on everything.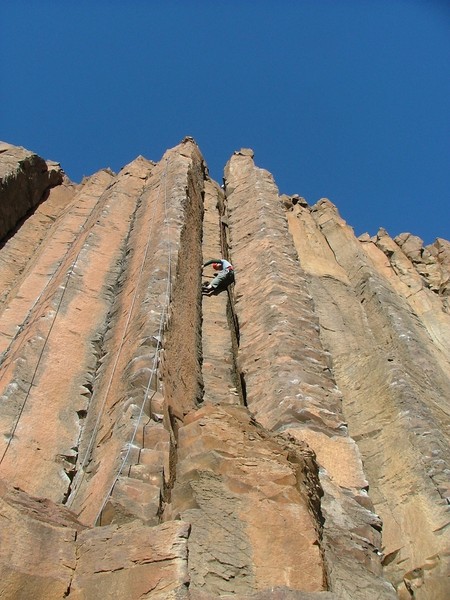 Tangled Up in Blue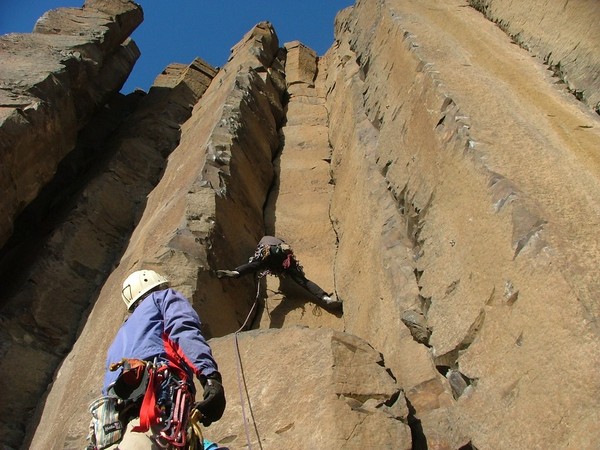 When you have short legs, you just have to stem wider.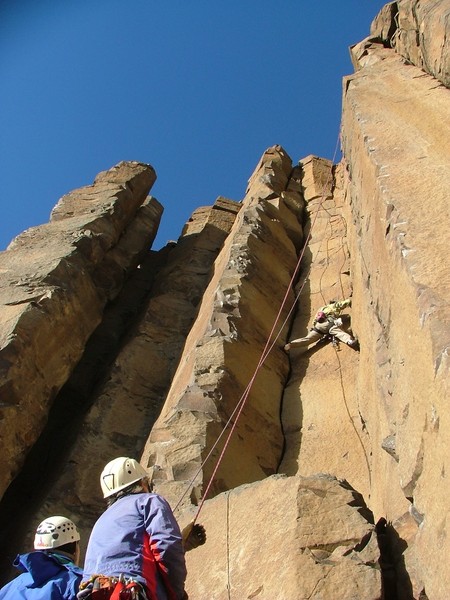 I liked the way the sun came through from the other side of the column on this shot from Seven Virgins and a Mule.