Climb:
SEWS-The Passenger IV 5.11c
Date of Climb:
8/30/2006
Trip Report:
Tyree and I climbed the Passenger route last Wednesday. We had an awesome time, and found the route to be steep, clean, well-engineered, and well-protected. The grades seemed a bit inflated. We thought the crux pitch felt a bit more like 11c, not 12a. And as far as length goes, we did the route in an easy 7 pitches, not the published 9. , Proabaly not a grade V, more like short grade IV. Either way, hats off to Bryan Burdo and crew, it is a fine route on some of the best stone i've touched at the pass.
The red Fred description of this route is a bit ambiguous. For those who want a bit more beta, here it is. The route starts towards the bottom of the south face on the left side of the lowest buttress. Scramble left on a ledge system for about 30 ft to a tree and a set of twin cracks.
P1: Climb up the twin cracks to a roof, undercling left. More crack, then face, leads to a bolted belay. 2 bolts. 5.10d, 165 ft.
Quality climbing on P1: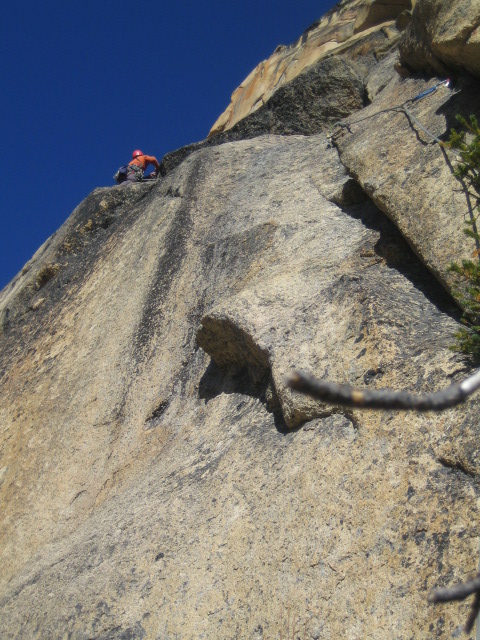 P2: Climb fingercrack to roof/bulge. Crank through bulge and continue up via steep corners. Belay beneath large roof at fixed pin. 1 bolt. 5.11b, 60ft.
Below the bulge: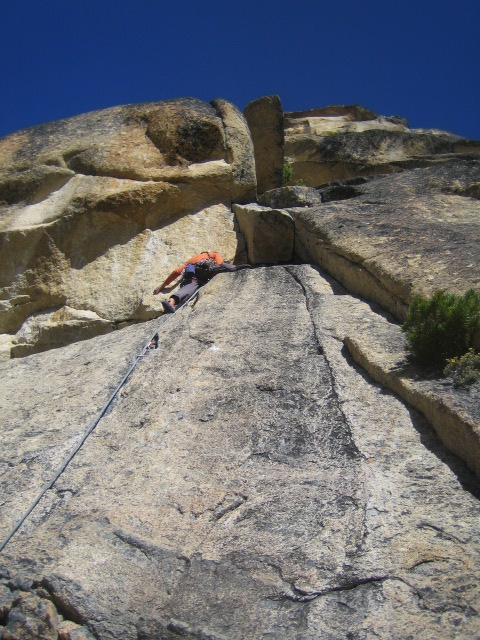 Roof, Roof: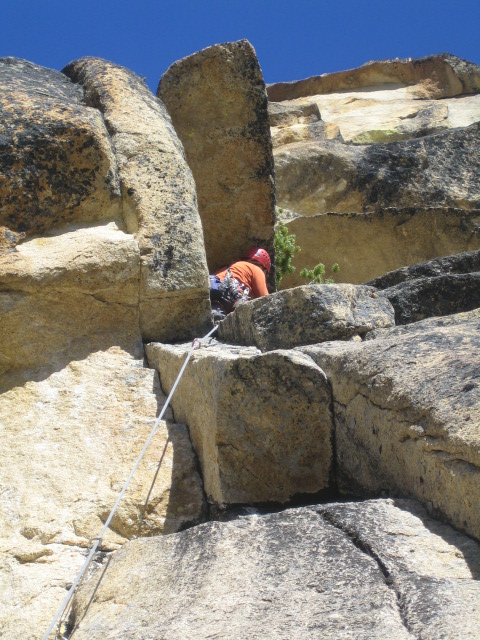 P3: Good moves crank throught the first roof. Continue up steepening thin crack to second roof. Awesome moves through second roof lead to a bolted belay. 5.11a, 70ft.
Loving it: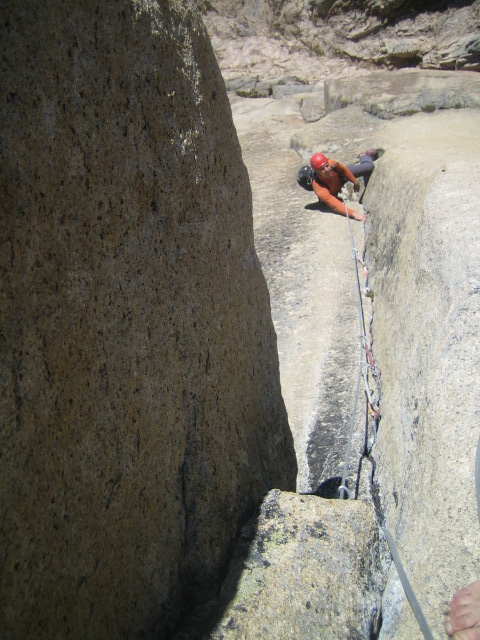 Get some Ty: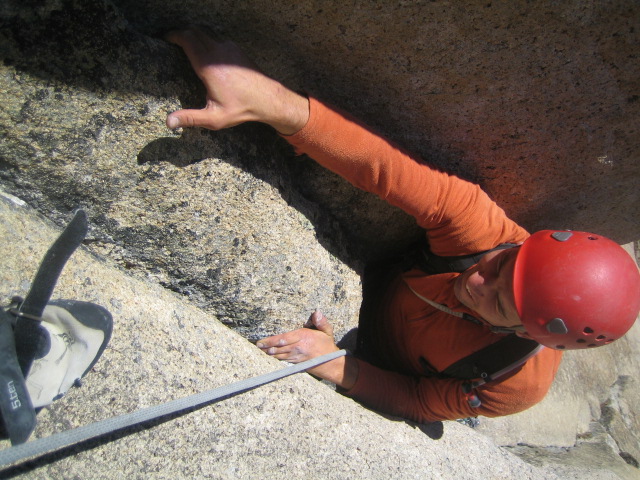 P4: Move left via difficult slab traverse. Continue up to bulge, crank through bulge and traverse right to wild finish. 8 bolts. 5.11c, 70ft.
P5: Chimney up right side of largest roof. Pull over roof into good handcrack. Belay at grassy stance. 2 fixed pins. 5.10c, 180ft.
P6: Climb mildy dirty, left-hand crack, without getting spit out into the abyss. At bulge below roof, traverse left on face to tree clump and belay. 5.10d, 90 ft.
P7:Continue trversing left to good crack, follow up to loose top out. 5.7+, 60ft.
Ty and his Doo-Doo Space Pistol: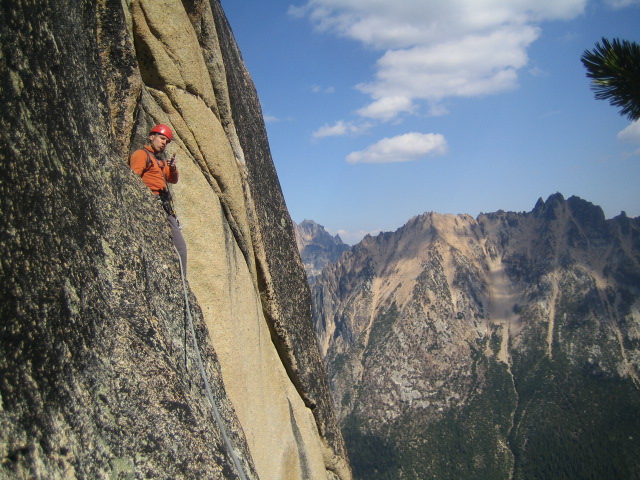 The route is classic, if your up for the grade, go get it. 1 to 2 sets of cams to 3 inches, nuts.