Climb:
Rainier-Ptarmigan Ridge, 1934 variation
Date of Climb:
5/27/2005-5/29/2005
Trip Report:
as the rising sun lit up the route friday morning, Nate and I knew that we'd finally have our chance at the classic Ptarmigan Ridge. Although the temps were hot, the route looked good! This culmination of countless emails, airline ticket commitments, weather checks, and patience was finally going to pay off...
We arrived at Mowich Lake early Friday and took a 3-hour nap. We set off after some brief gear decisions and a bad pep-talk from an armchair mountaineer about how dangerous the route is.
From beautiful Spray Park we began breaking trail--this didn't stop until the summit of Liberty Cap.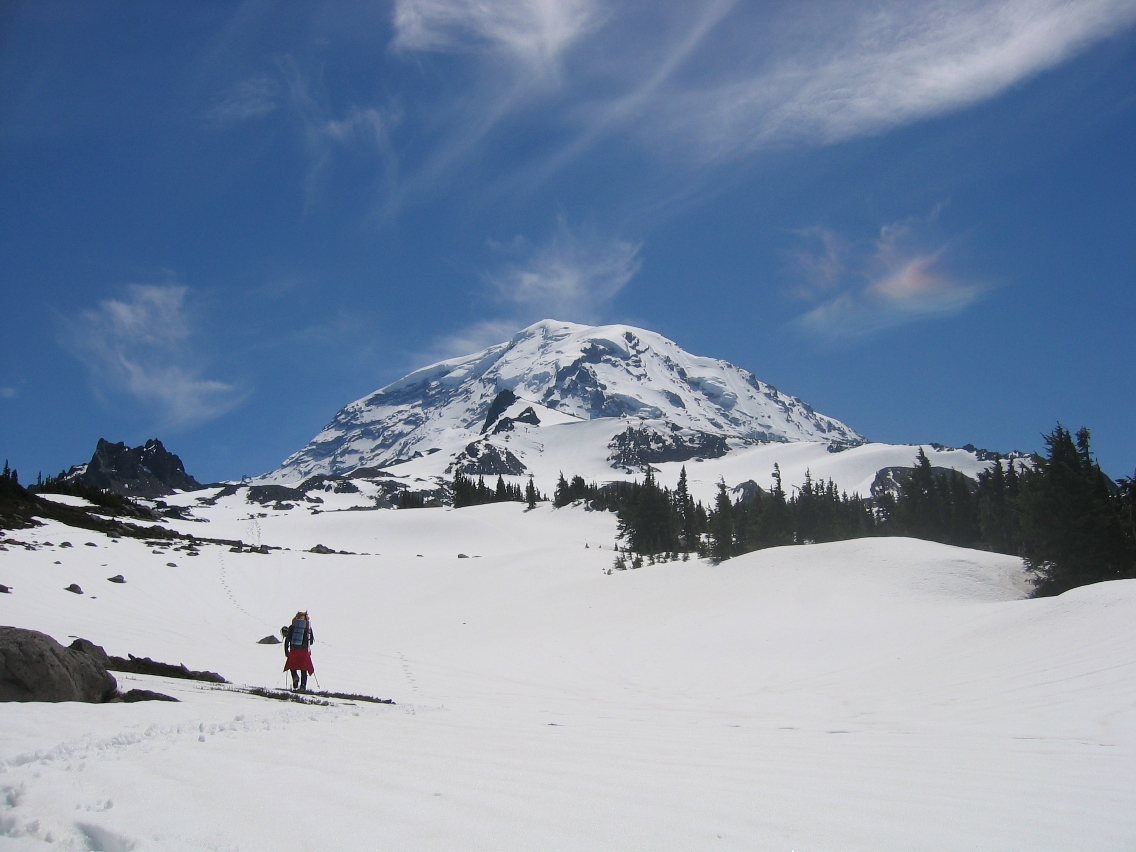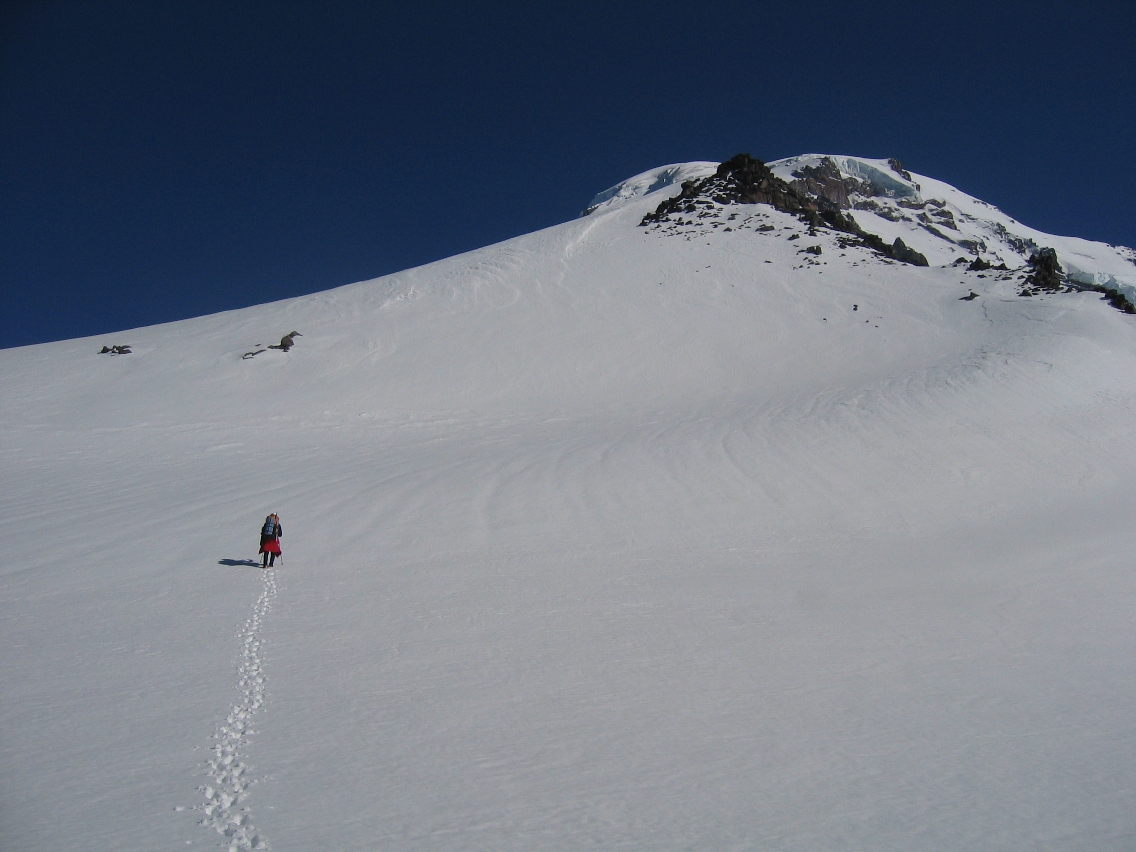 You LUCKY DOGS that followed us the next day!
The bivy was awesome: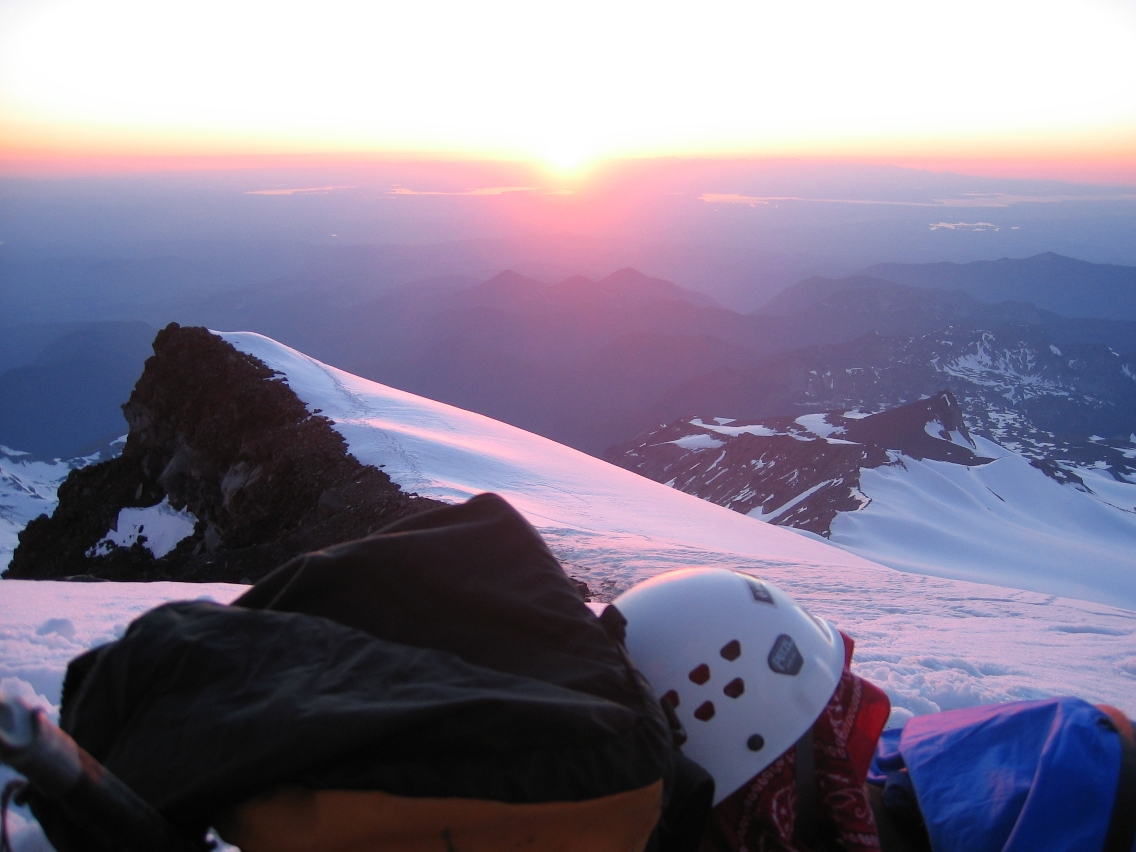 We camped 100yds away from the standard camp--separated by a knife edge that we weren't interested in after the long approach.
We got a pretty late start at 5:30am on Saturday and hit the route. It was in good shape--nice snow for kicking steps and good support. Little ice was found--only in the shade. We basically had 4 leads of about 600' each--using a running belay until the gear was gone.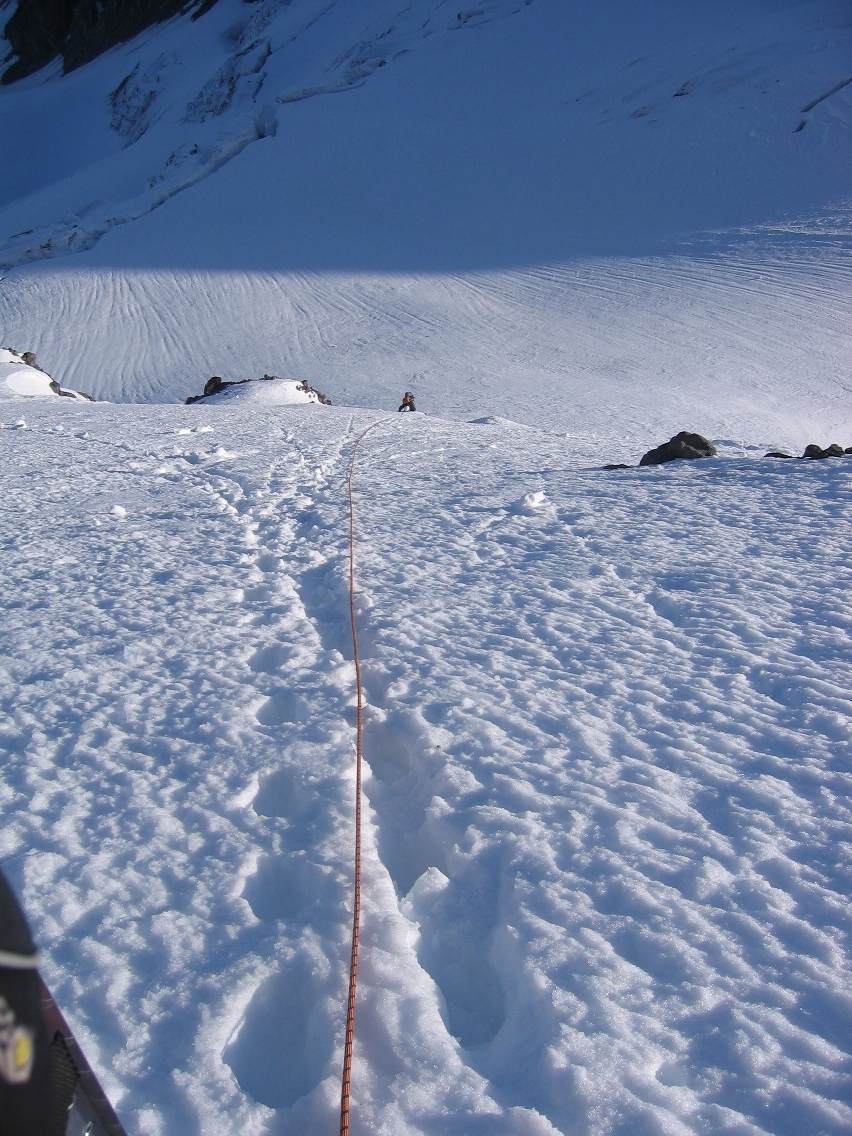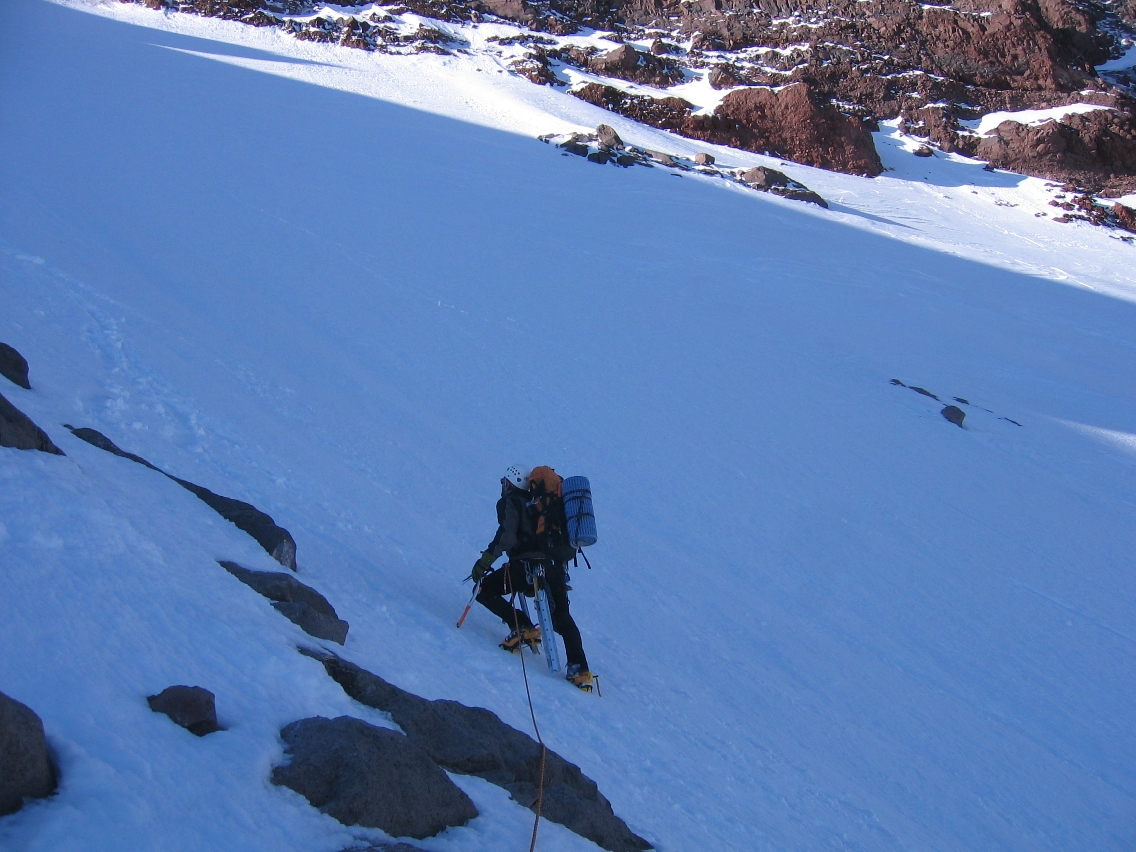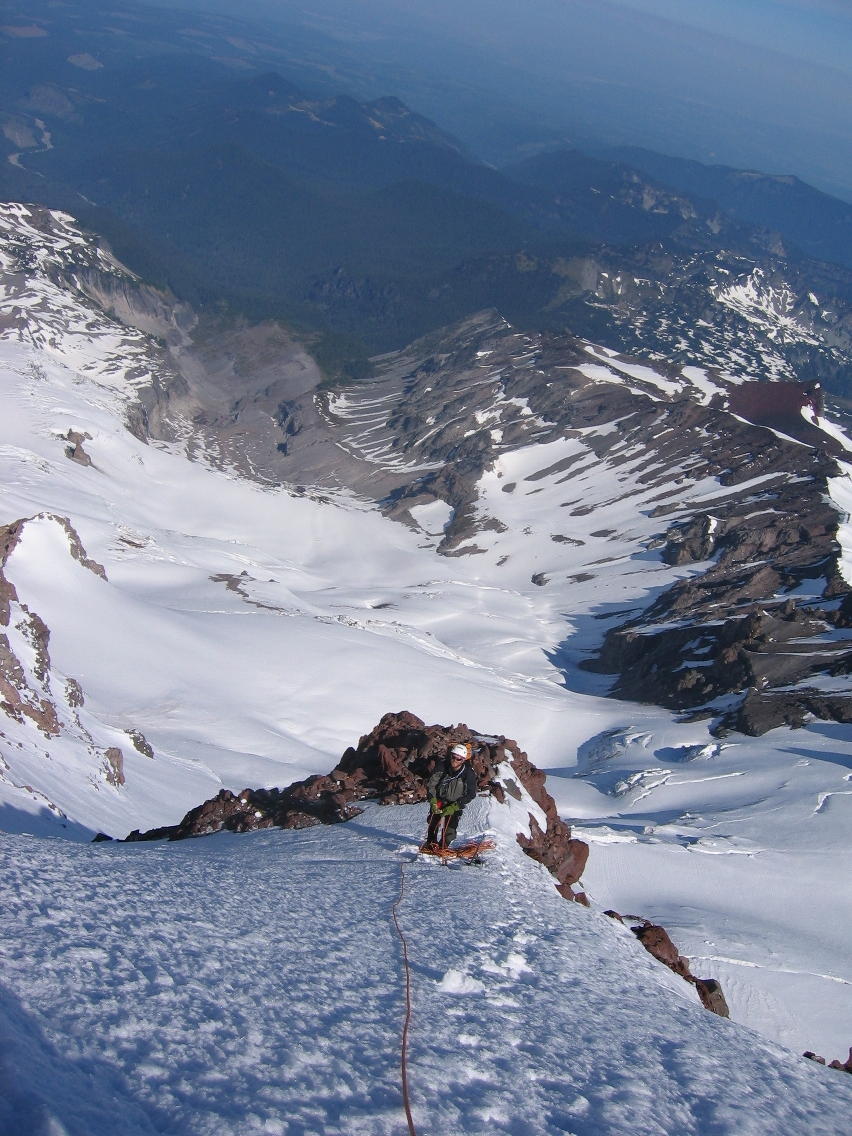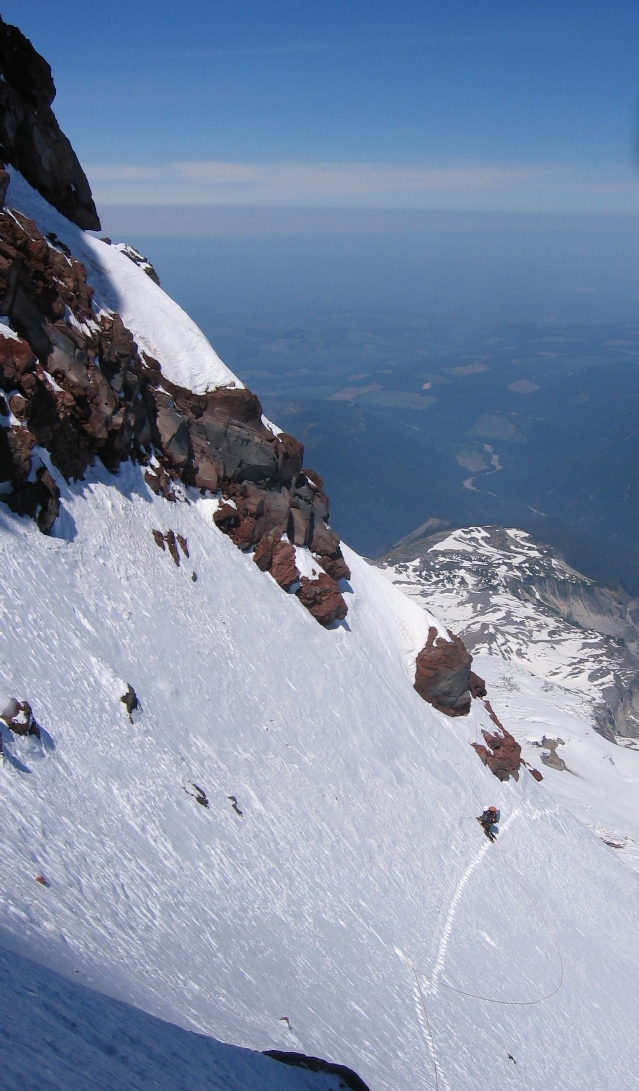 We took the 1934 variation which was incredible--traversing west (climbers' right) over the Mowich Face.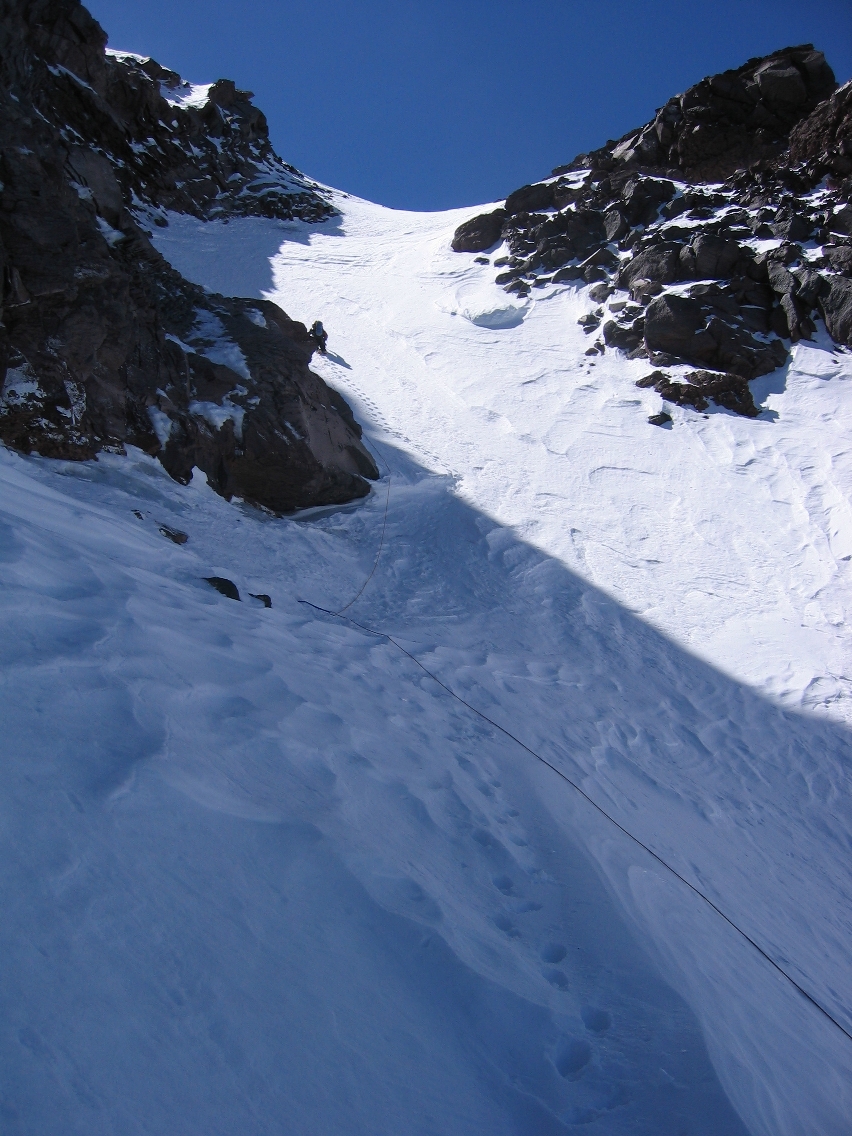 The exit gully was crazy. The crux is only a 10' vertical step, but we found this obstacle verglassed and gathering a lot of the spindrift coming off the Liberty Cap Glacier. As you were instantly soaked, climbing these mixed moves was like trying to climb blind while submerged in ice water. Luckily it was only a short step!
After reaching the upper glacier, things turned for the brutal. We broke trail slowly through 6-18" of soft snow. The final 1600' took 3.5 hours and wore us down good. As we arrived at the Liberty Cap summit some thunderheads were forming and clouds blew in. Eventually a white out was upon us. We didn't have the luxury of knowing that the forecast had actually improved. Luckily after a brief scare the winds kept up and blew the clouds away. All of a sudden the skies were clear again. Snapped a quick photo at the summit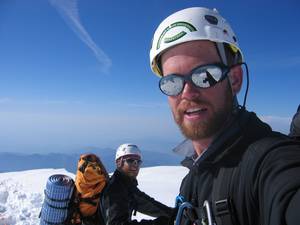 and followed the welcome boot track back down the Emmons Glacier to Camp Schurman where we crashed hard. This was the first sign of humans we'd seen since some tracks in Spray Park.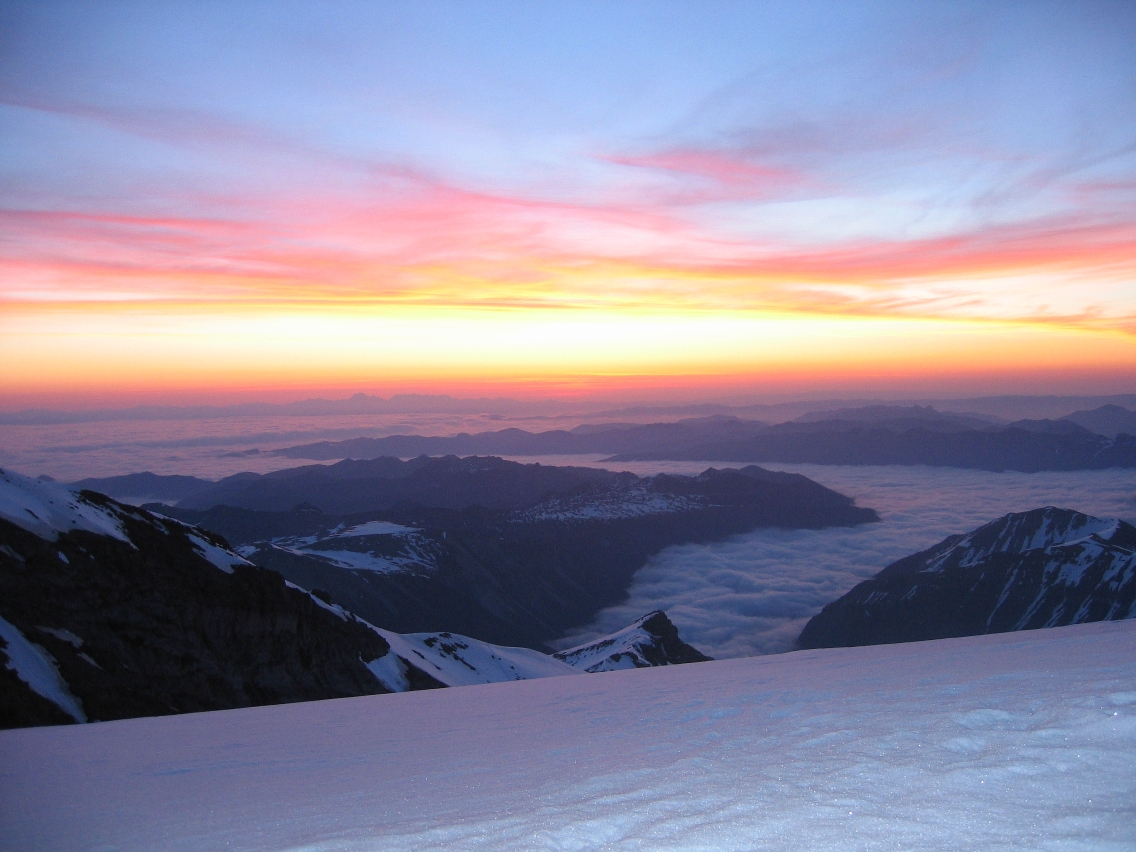 An early start the next morning put us at White River in 3 hours. We cooked breakfast burritos and relaxed.
Great trip--well worth the flight from AZ!
Special thanks to Mel and Bella for being our support team and driving around the mountain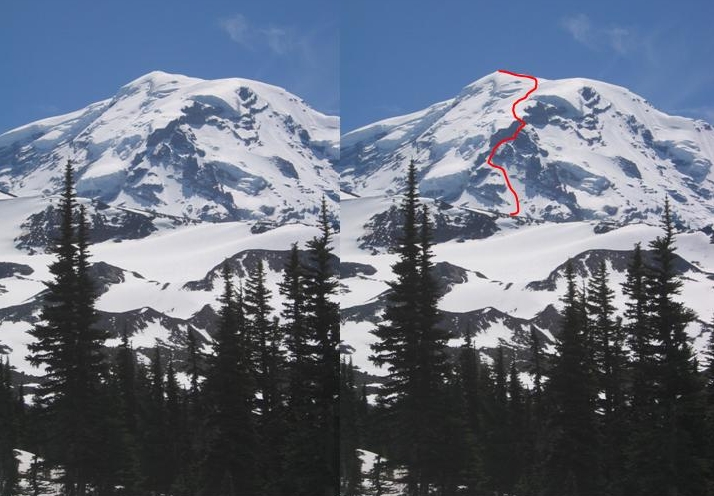 Gear Notes:
4 pickets, ice screws, ice tool, ice axe, couple pieces of rock pro for gully, 60m half-rope, peanuts
there's a fixed pin in the exit gully on the left
Approach Notes:
breaking trail was gnarly in the soft snow