Climb:
Mount Thielsen-west ridge
Date of Climb:
1/5/2005
Trip Report:
We went down south and climbed Thielsen on Wednesday.
The trailhead was deserted...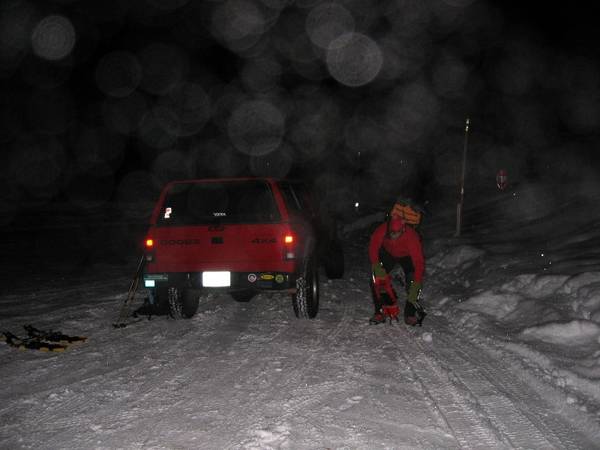 There was a foot of powder to break trail on the whole approach. The mountain was socked in when we could first see it, but the clouds parted and we saw our objective. We put on some sunscreen and were ready to enjoy a perfect, cold day in the mountains...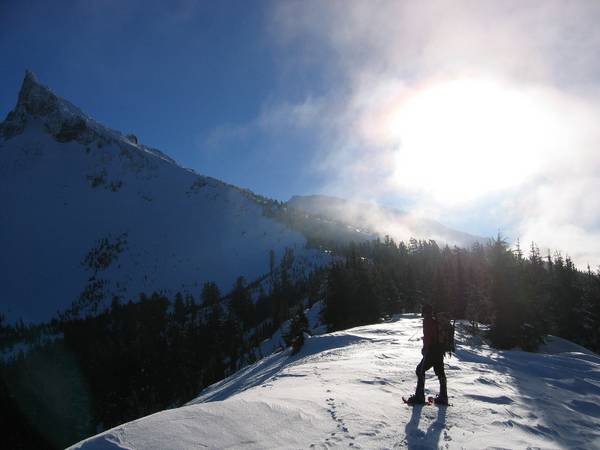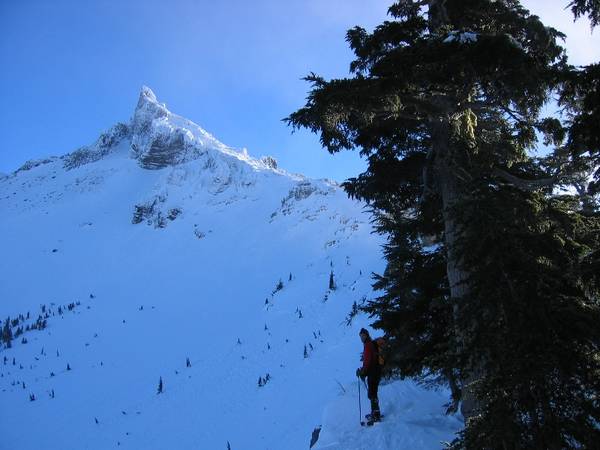 As we neared the pinnacle, the weather moved back in.It started to snow a little bit and visability went down to short distances. We ended up wandering around for a few minutes trying to find the pinnacle.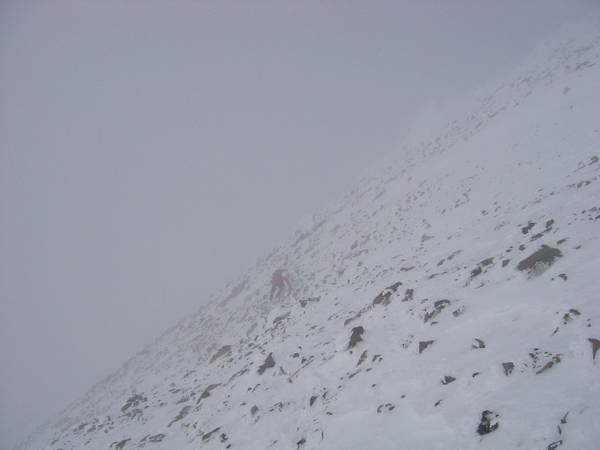 Finally we found it and climbed up. We used a running belay to protect it. The climbing wasn't too difficult but a little sketchy since the rock was underneath powder. I carried some ice screws but there was no ice to be found. We topped out and had a view of nothing.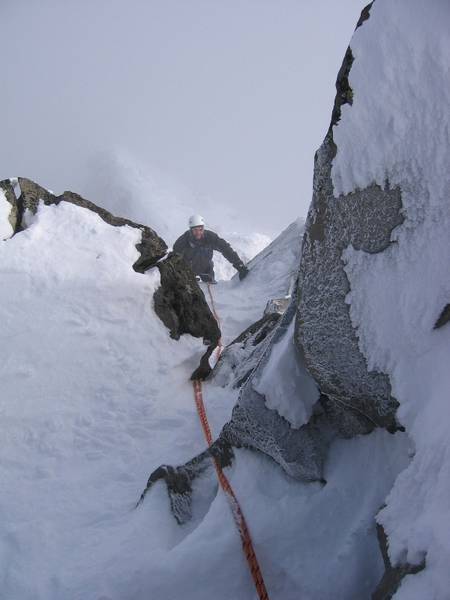 We stayed about a minute, took our "summit hero" shots, and rapped off.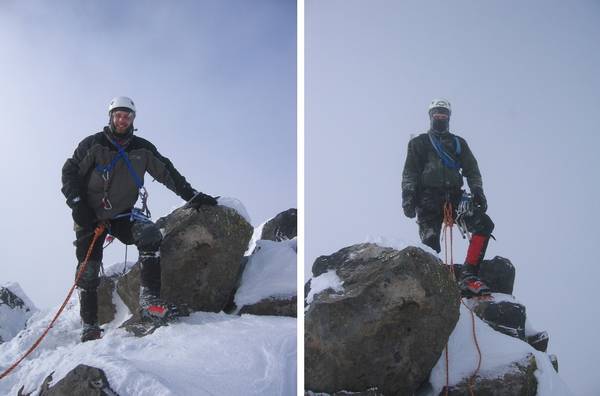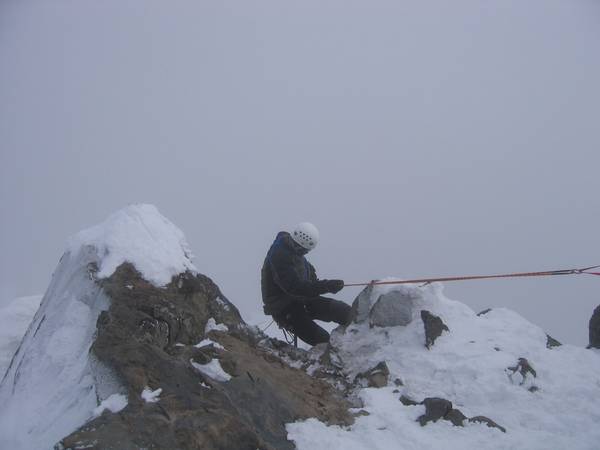 The clouds were sitting about 6500' as we descended. Below them there eventually was a nice view of Diamond Lake and the base of Bailey and Diamond peaks.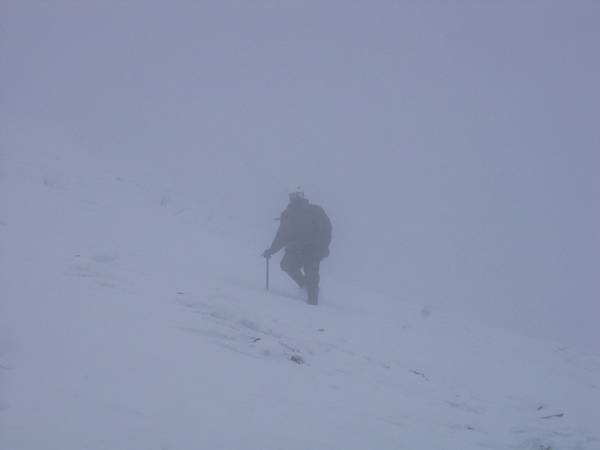 Gear Notes:
ice axe, crampons (crusty snow up high), rope, couple pieces of rock gear, snowshoes (critical)
Approach Notes:
nice trail broken in right now but probably not for long!