Climb:
Mt. Thielson- McLoughlin Memorial(North Face)
Date of Climb:
8/29/2004
Trip Report:
Two weekends ago, NOLSe and I got rained out of the trail head to Mt. Triumph. We headed home to PDX, split up for a few hours to catch so sleep and meet up again to head down to do the North Face of Mt. Thielson. An early start got us to the PCT about sunrise and the base of the face around 8:30.
After pitch one, on which we found a piton (indicating the correct route?), the route did not follow what was described in the guide book "Oregon High".
Pro was difficult to find and often consisted of small brass nuts. There were two long sections of unprotectable rock. We found there to be some loose rock.
We topped out below the 5.0 section to the summit around 5:00 PM, but decided, F*%@ That, and headed down. We were back at the
in 15:30 round trip.
This route is not recomended by either NOLSE or myself.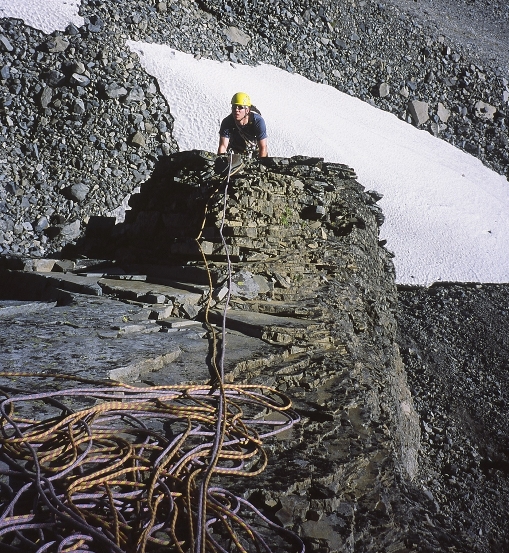 Gear Notes:
Much of the gear was small brass
Approach Notes:
Take the PCT from main trail. At sharp obvious switch back continue up over ridge. Cross to far side of talus field.