Trip:
American Border Peak - ABP - SE Route
Date:
9/16/2017
Trip Report:
Fred and I climbed American Border Peak via the standard route (Beckey's SE Face). It was a piece of cake, go get it! Well, maybe not sooo easy. Wear boots for ankle support, and bring poles, thats all I can say.
You cant really beat Klenke's beta on Summitpost, although I though there was a bit more beta than necessary on the climbing portion; it was the easiest part of the whole trip and only 40m; 5.3 as advertised. I led the pitch from the base of the chimney through the keyhole placing only 1 piece. There is a piton, and a slung chockstone to clip, then I slung two more chockstones to get to the rap webbing at the top of the keyhole.
13.5 hours car to car with about an hour on the summit.
9.9 miles
5100' vertical
If you are rapping and there are 7 pieces of webbing is it necessary to add another? If so please remove 6 or 7. This is the tat I removed from 4 rap stations. There were literally 8 pieces on one chockstone. We left sufficient webbing at each rap. (Beer can for scale).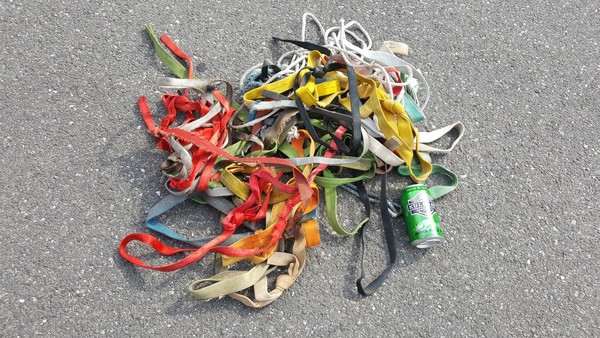 Fred on one of the traverses up high: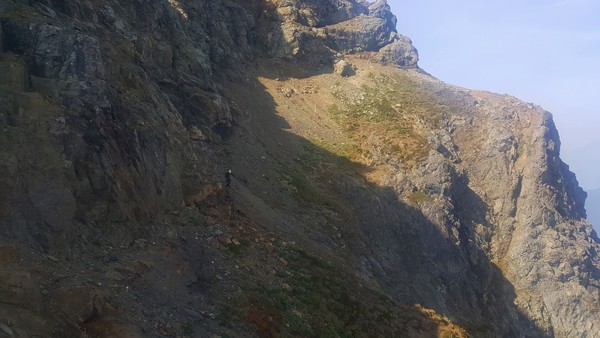 Canadian Border Peak from the summit. The views make it all worth while, well... maybe not this time: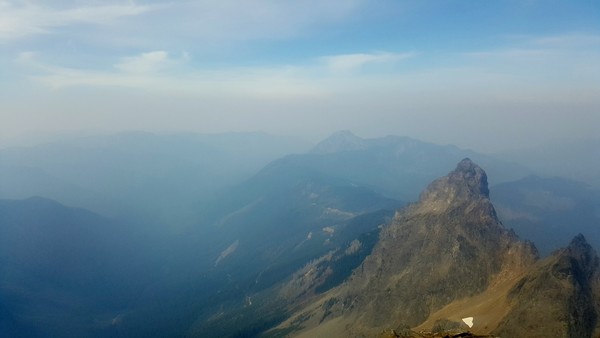 Fred on ONE of the talus basins you traverse on the approach: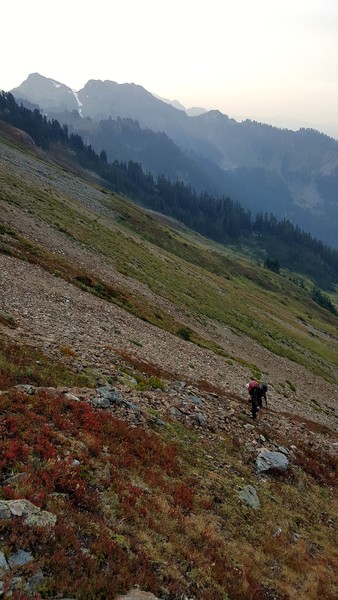 Gear Notes:
poles
set of nuts (used 2 for a belay anchor at the bottom of the chimney)
4 cams (used 1)
slings
pocket knife
Approach Notes:
Slow more than long.