Trip:
Inspiration Traverse- Cascade River to Thunder Cr. - Primus and Tricouni
Date:
9/3/2017
Trip Report:
Just when Steve and I thought ourselves well traveled in the North Cascades, we found an unexpectedly spectacular corner of the range, away from the masses, yet within a reasonable 3 day weekend of home. Sure, I had climbed Primus 15 years before, but it was in a cloud without views except for my partners in the mist. So imagine my surprise when I saw the view this past weekend!
We began our short, yet long-feeling soiree from the standard approach to Eldorado on Saturday, after what has become a now typical MMA fight for permits at the ranger station (take a number, wait an hour, marvel at the lack of trip planning of many groups). Then it was time to drop a vehicle at the Thunder Creek TH (full as well) and circle back to begin the painful slog upwards from the Cascade River. It was hot, but at least there wasn't much wind.
The hike up was the standard 5 hour exercise in humility, broken up in the boulder field by an encounter of two young and enthusiastic lads who were hiking in for the first time, armed with beta gleaned exclusively from Instagram. Steve and I felt even older than the trail already had us feeling, but more we thought that Fred better figure out how to start using social media if he wants to keep his dirtbag lifestyle sustainable. Don't go the way of Blackberry.
Anyway, the east ridge bivy (with the best crapper in the park) lived up to its reputation and we were treated to a great sunset and sunrise from one of the better camps anywhere. We got to know our neighbors from the Colorado Mountain School and Mountain Madness, glad that they appreciated the Skag as much as we do. They don't make mountains like this anywhere else in the lower 48.
We were up with the sun the next day and we bid our newfound friends farewell. They would be the last people we would see until we were hiking out Thunder Creek Monday. No tracks on the glaciers, and just a few footprints in the dirt would be the theme of the next two days. Smoke from fires slowly invaded over the weekend until we hiked out under a surreal sun Monday afternoon. I'll leave the details of the traverse out to Thunder Creek to your imagination, with plenty of photos below to pique your curiosity.
Half of the fun from this past weekend was being surprised right in our own backyard. Go explore!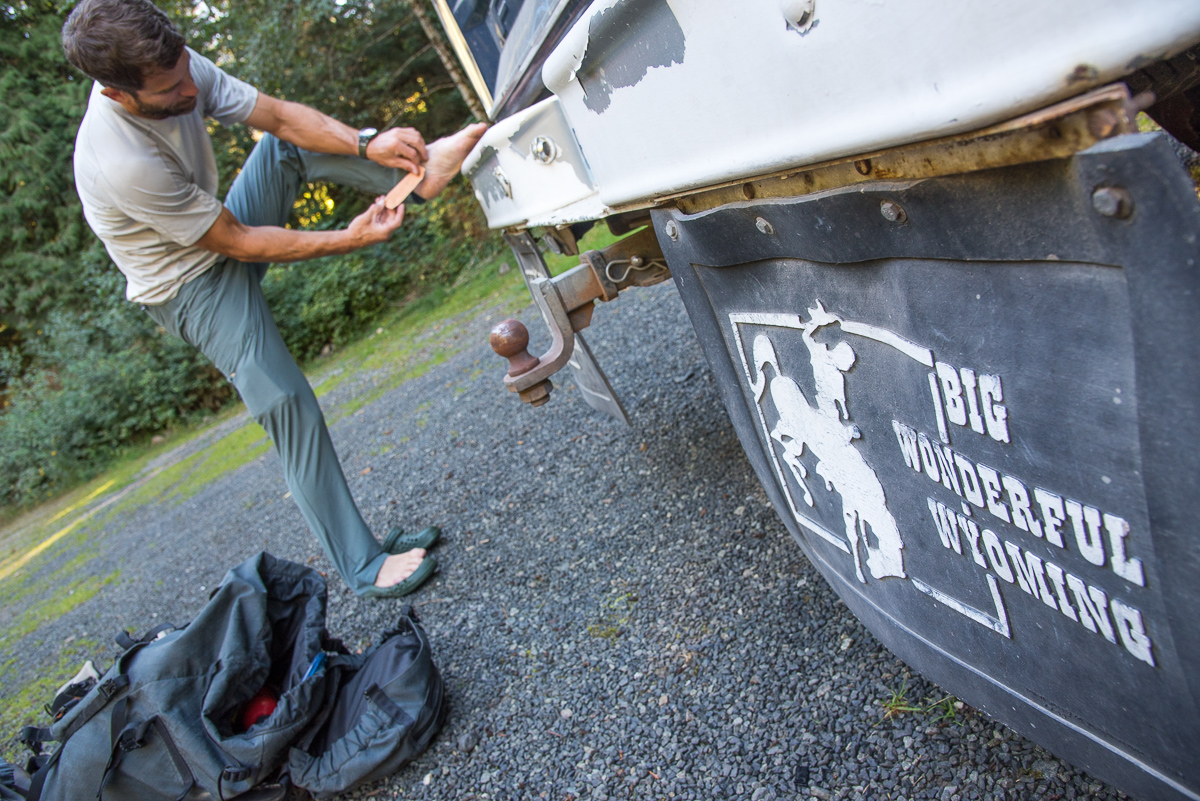 J'Burg: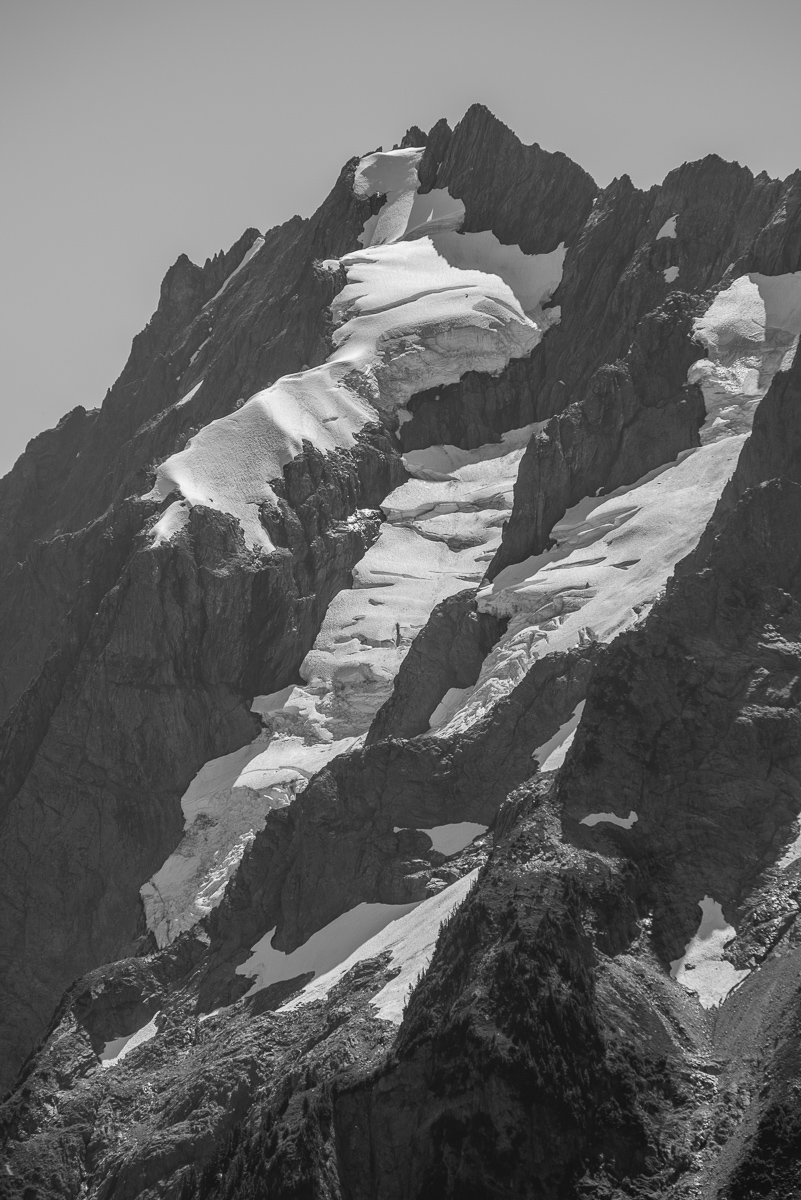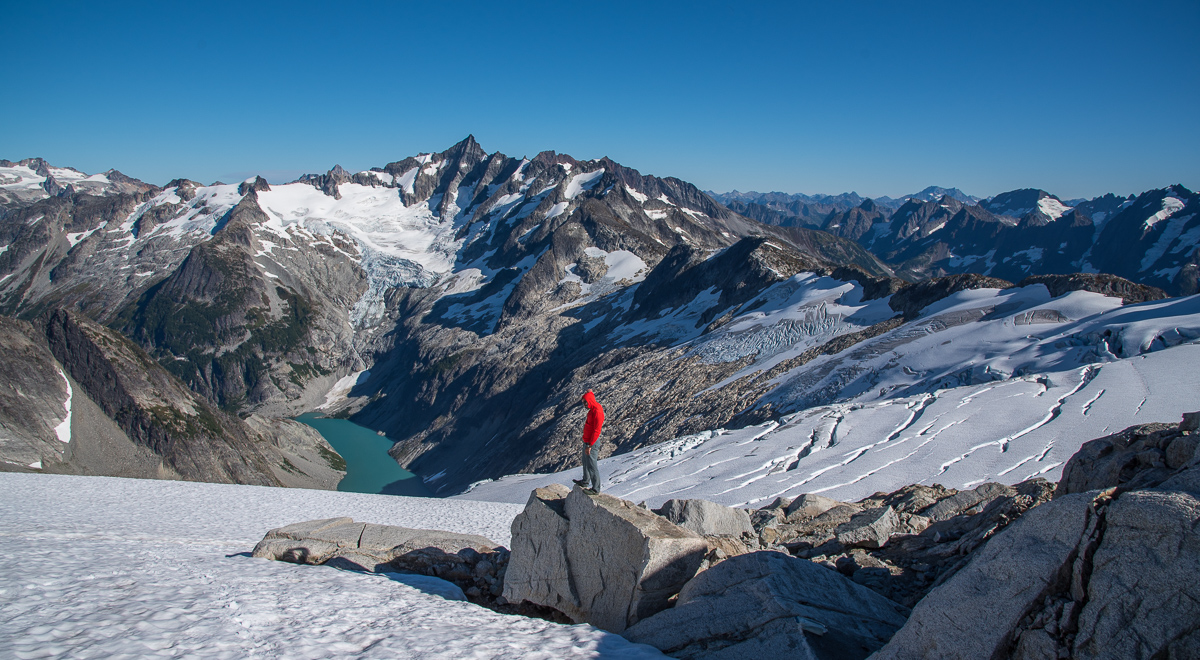 Colorado Mtn. School Ice climbing practice: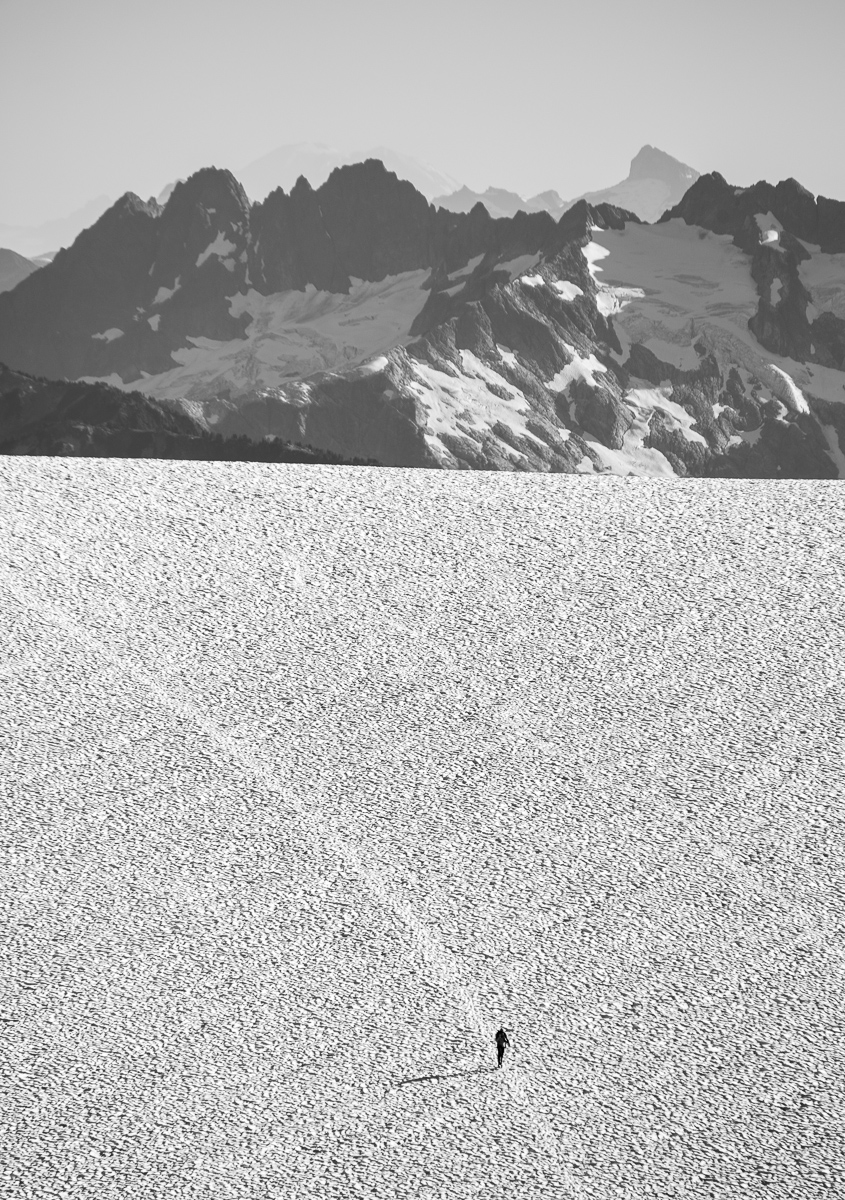 Moonrise over TFT: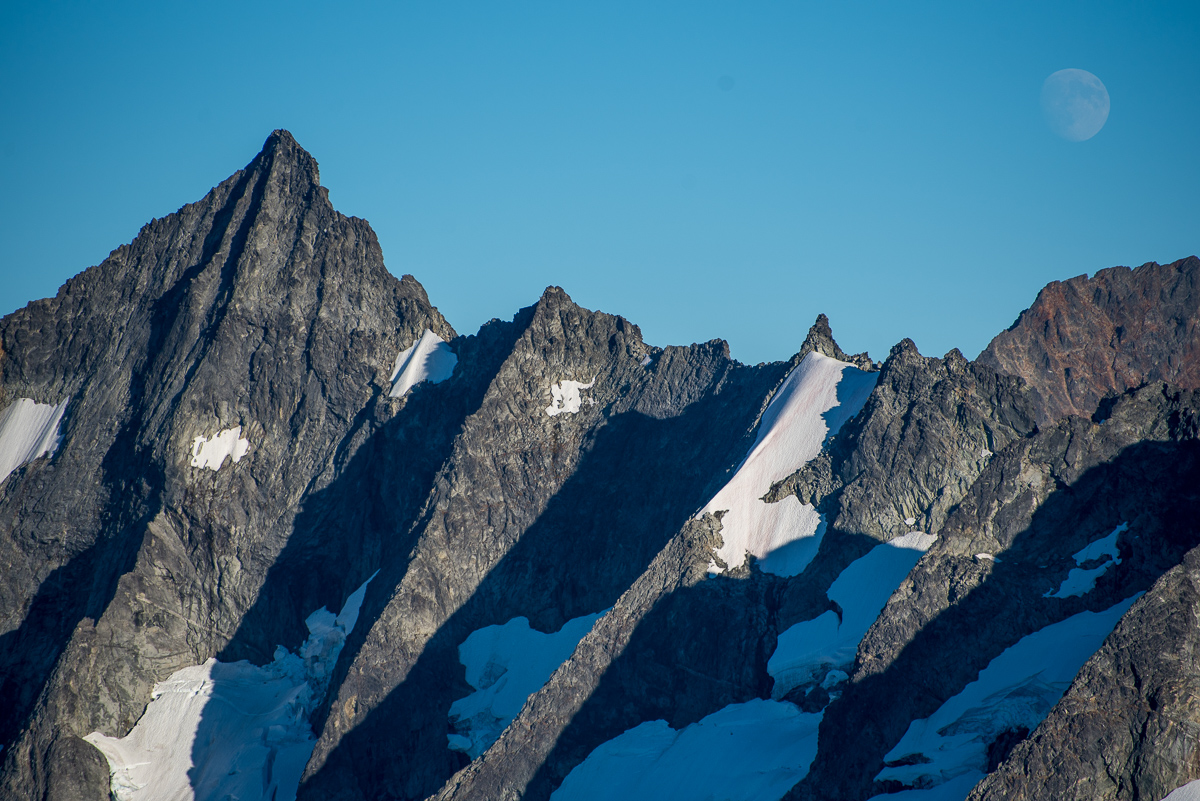 NW face of Forbidden: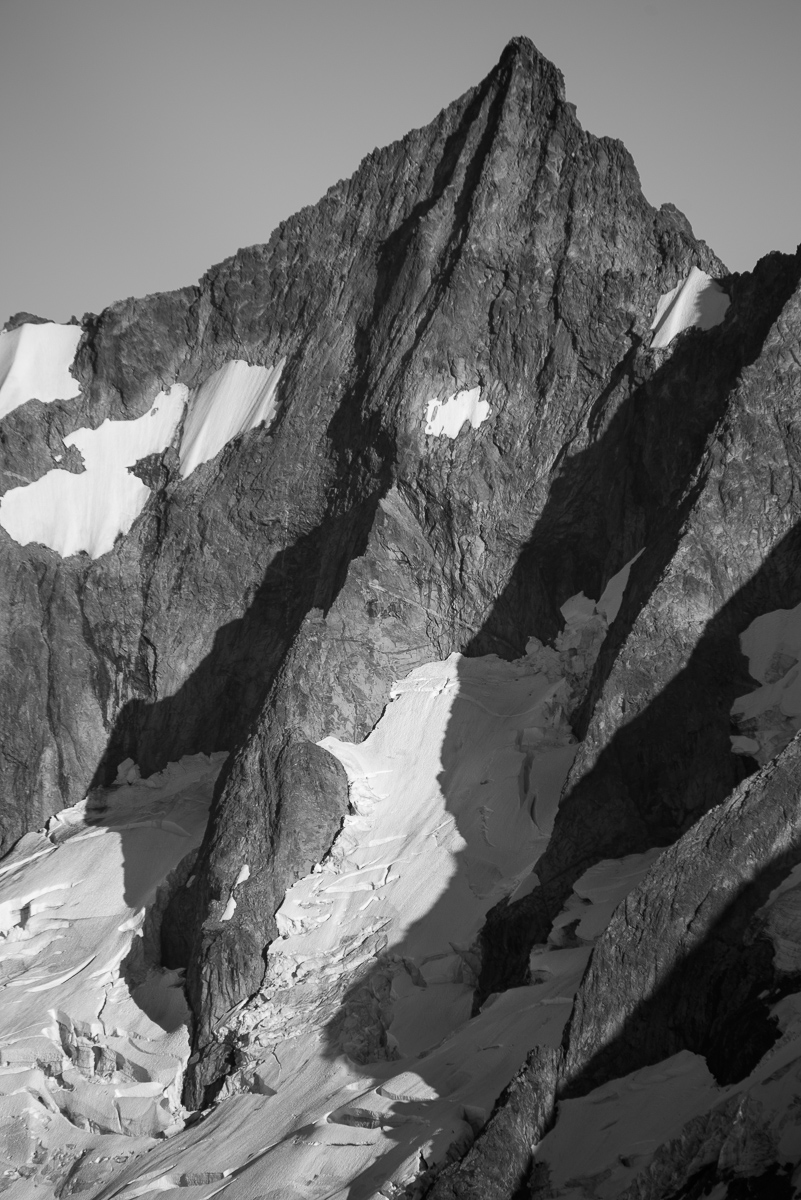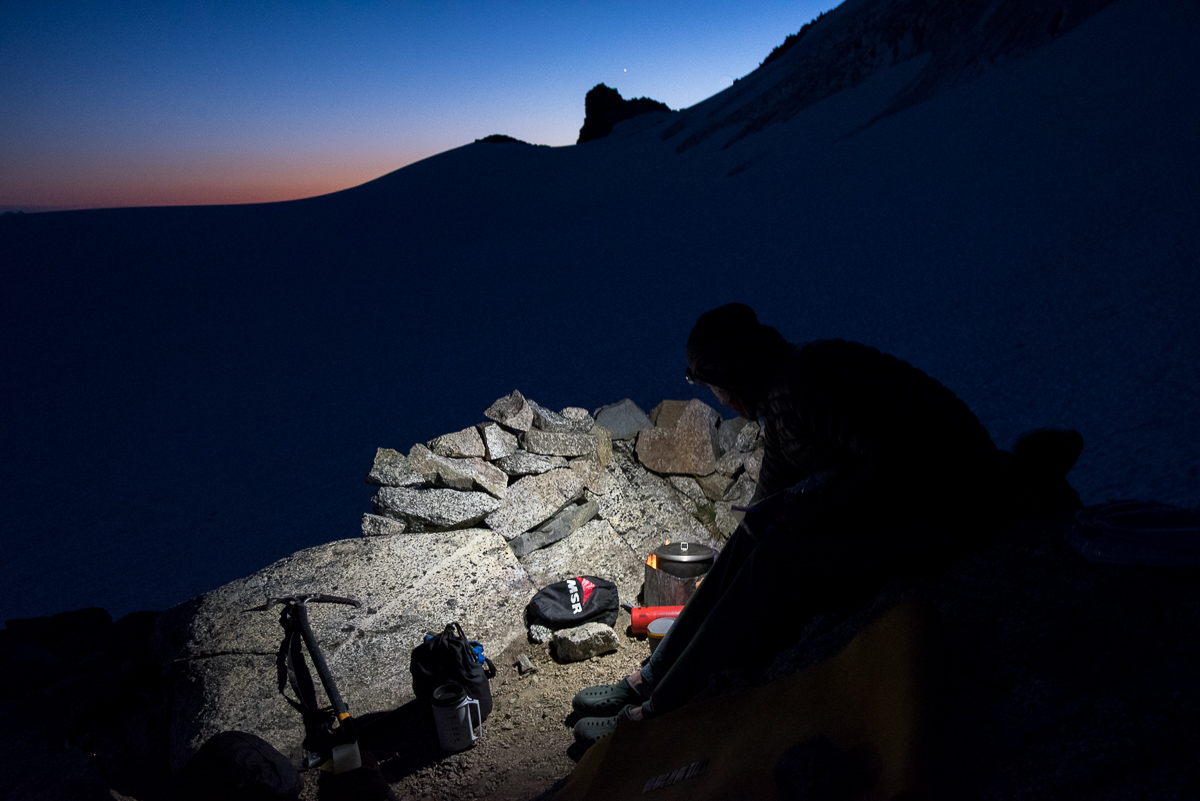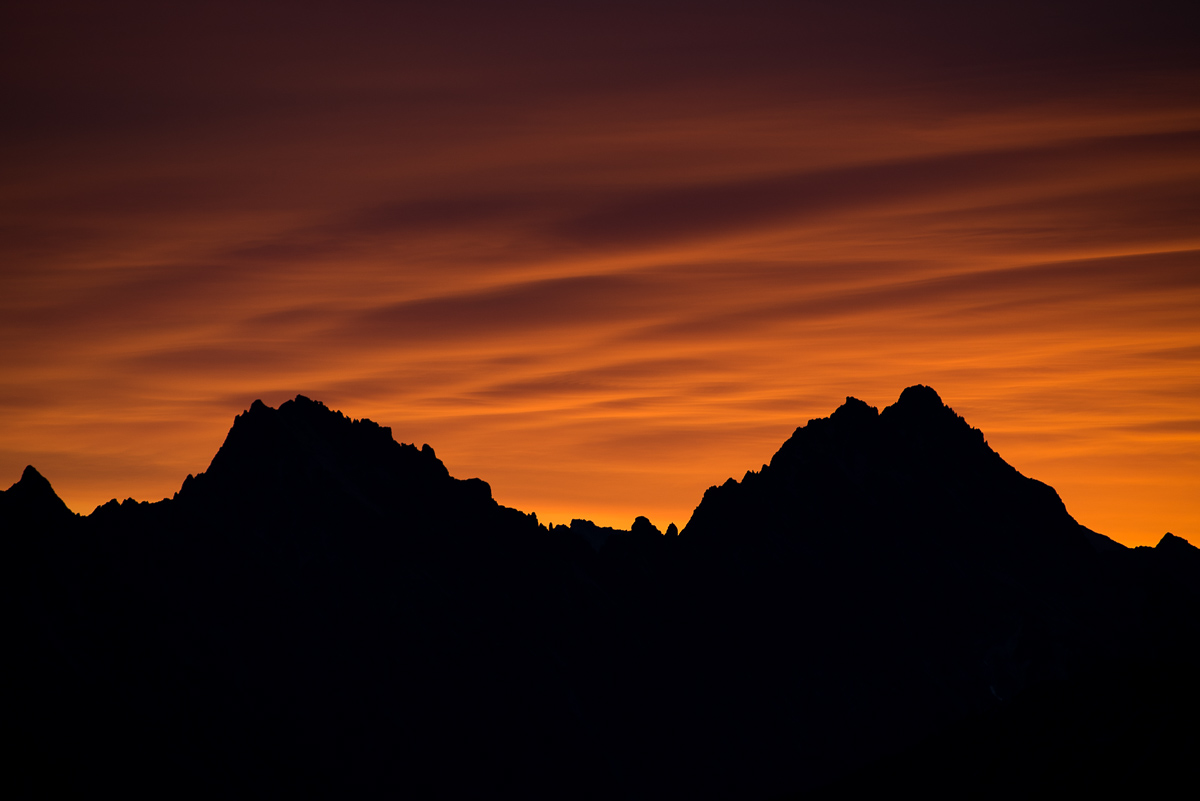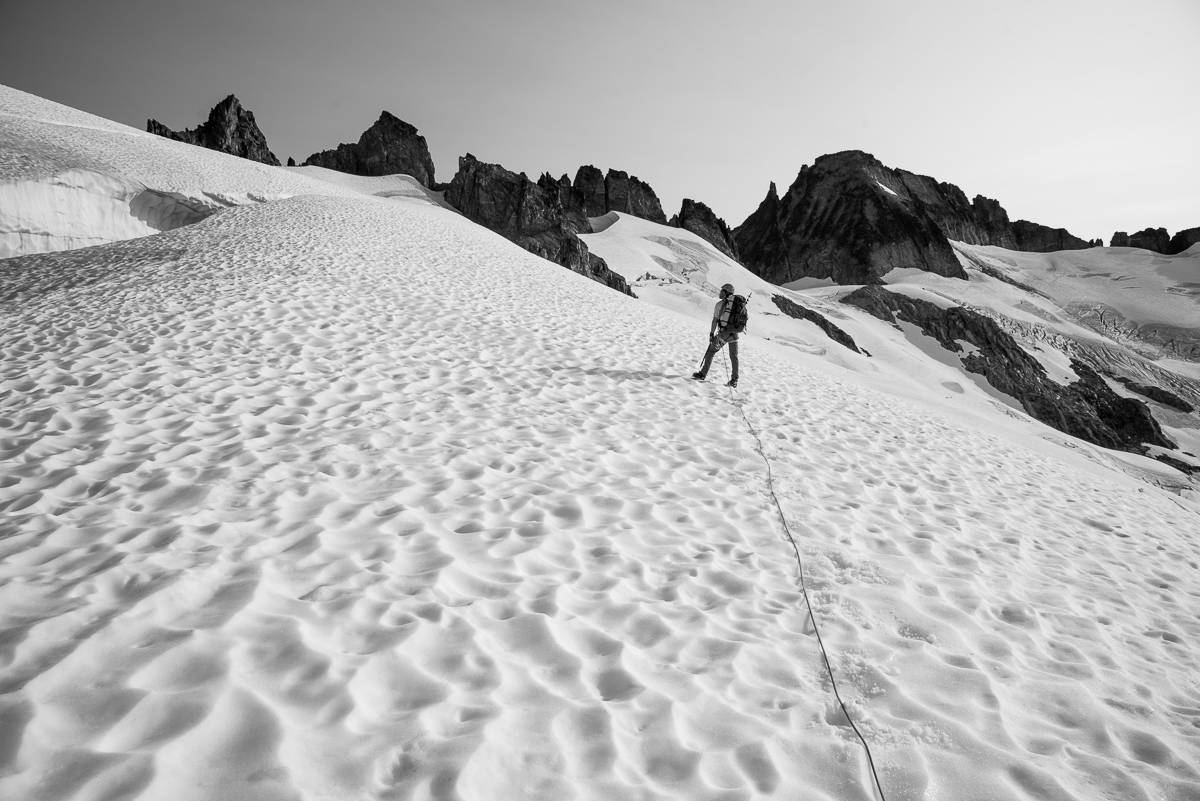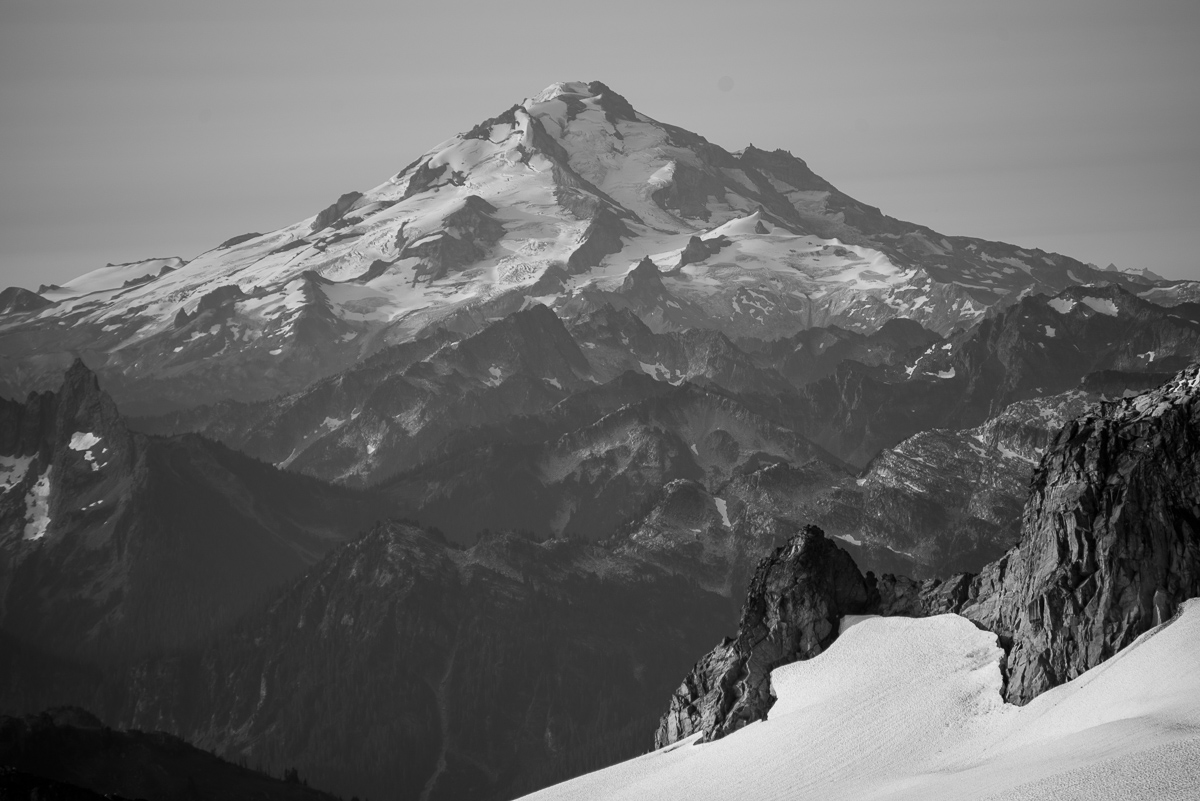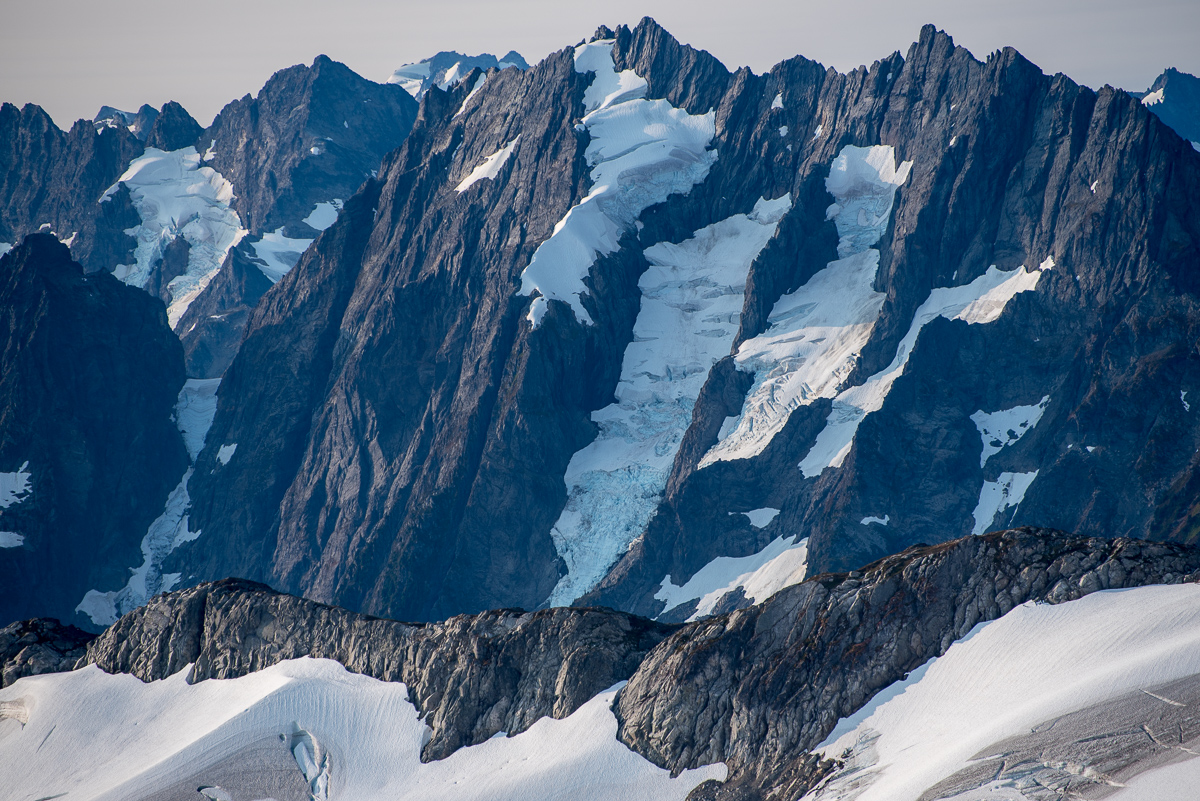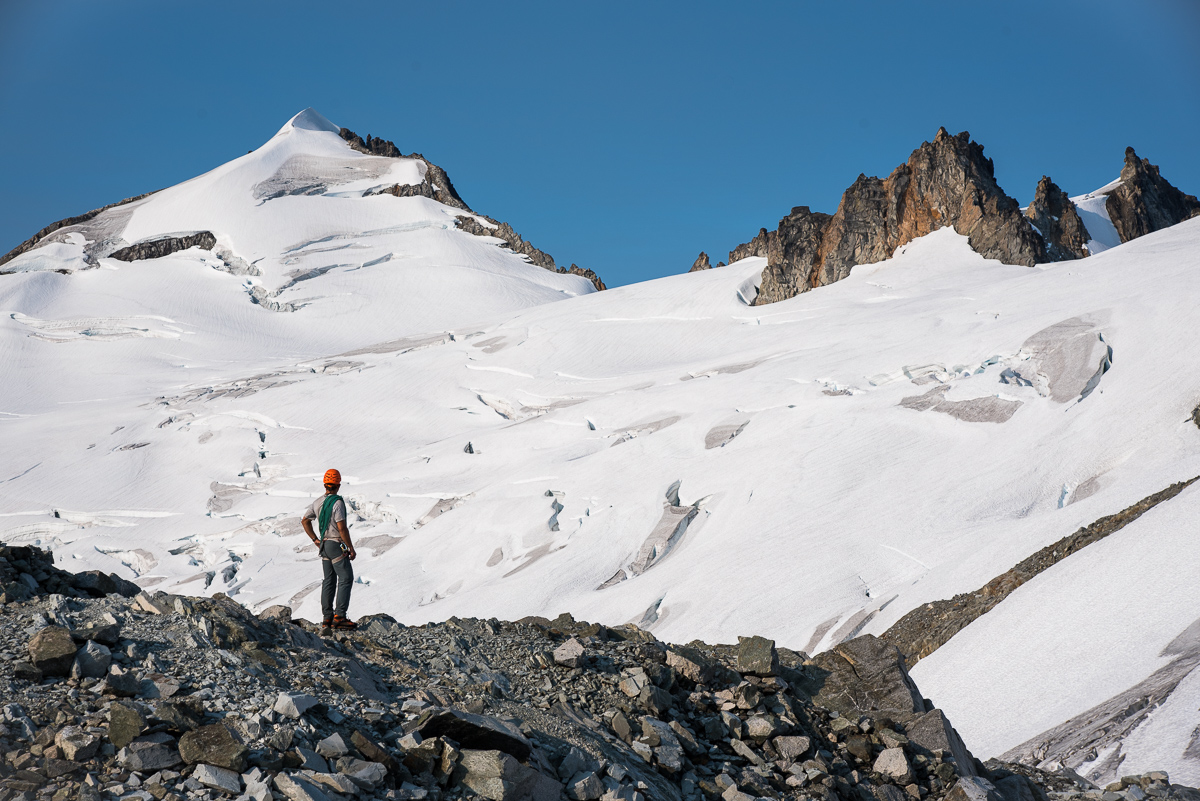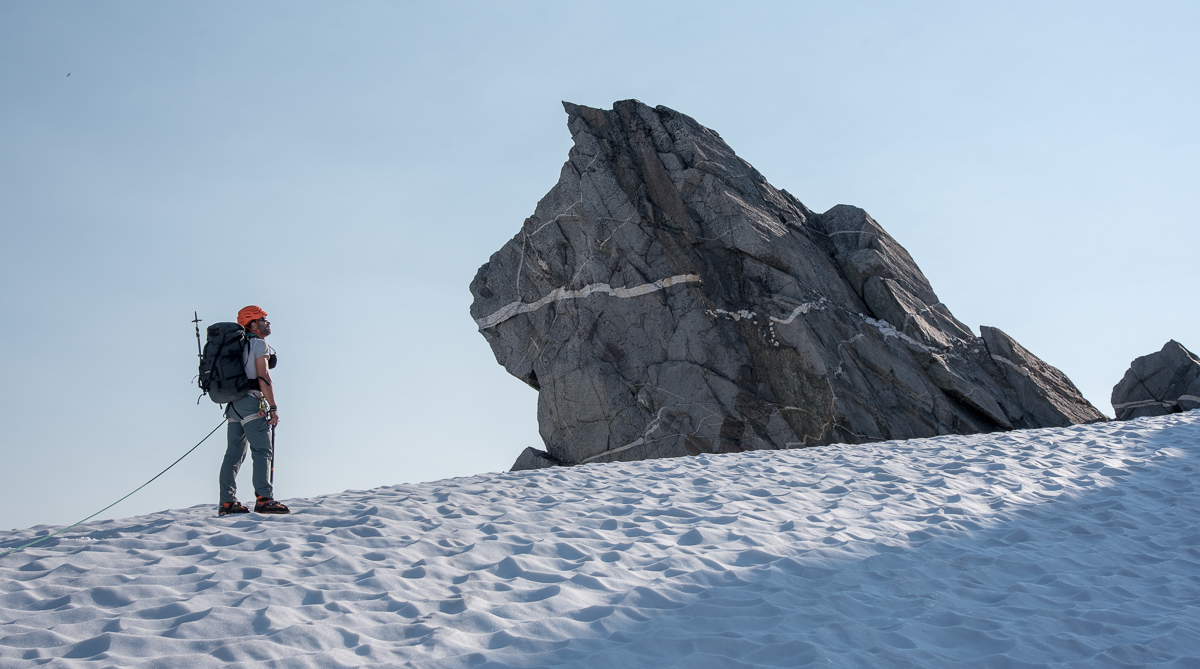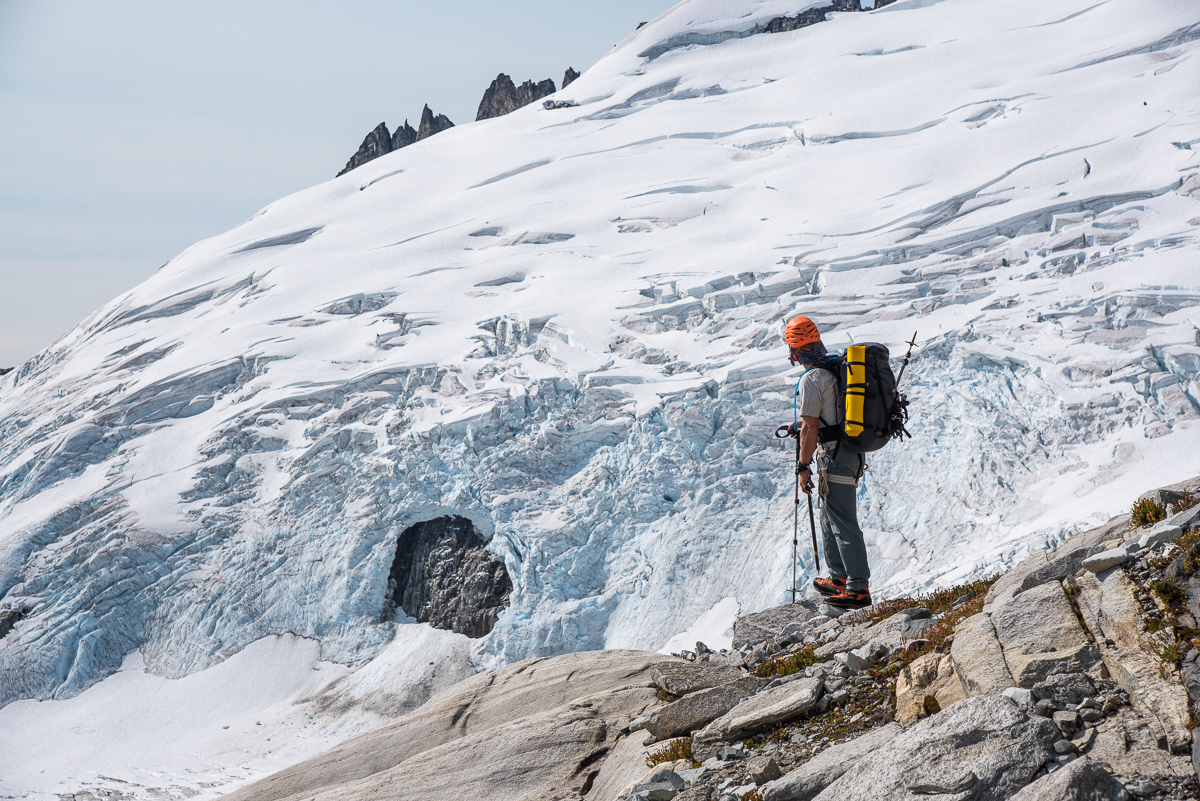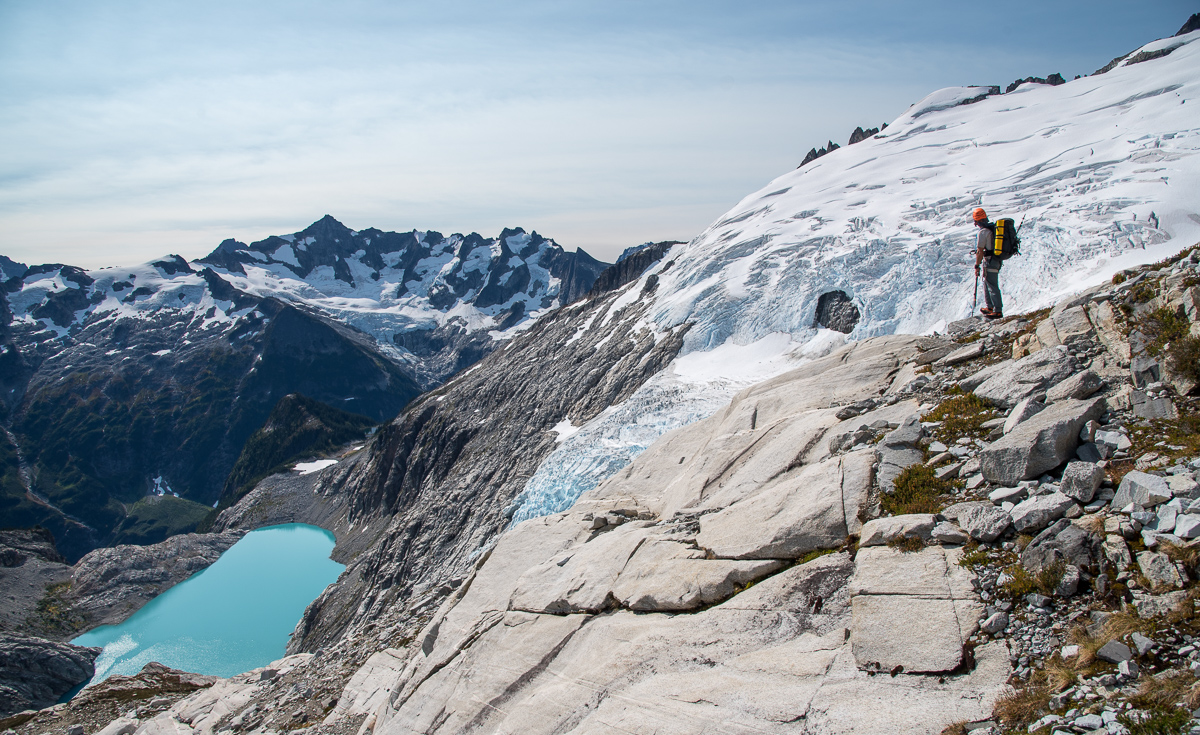 Notice the climbers on the summit ridge of Eldorado: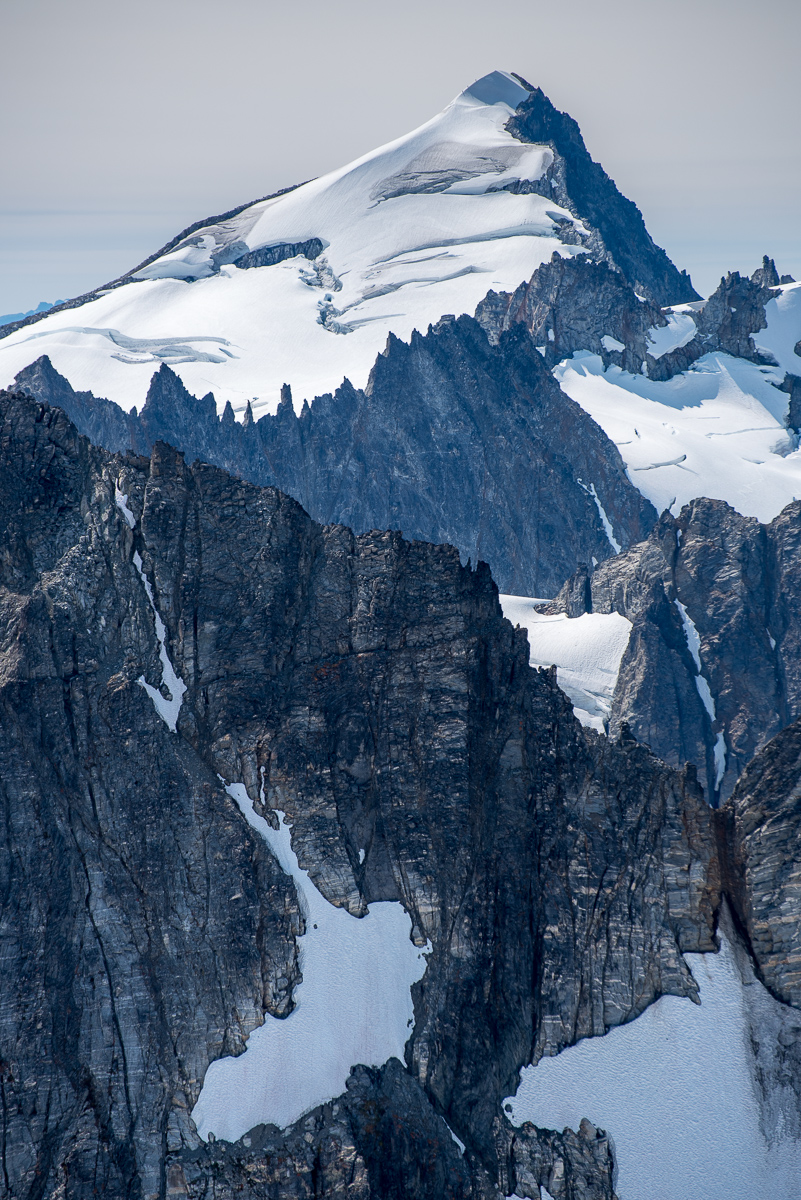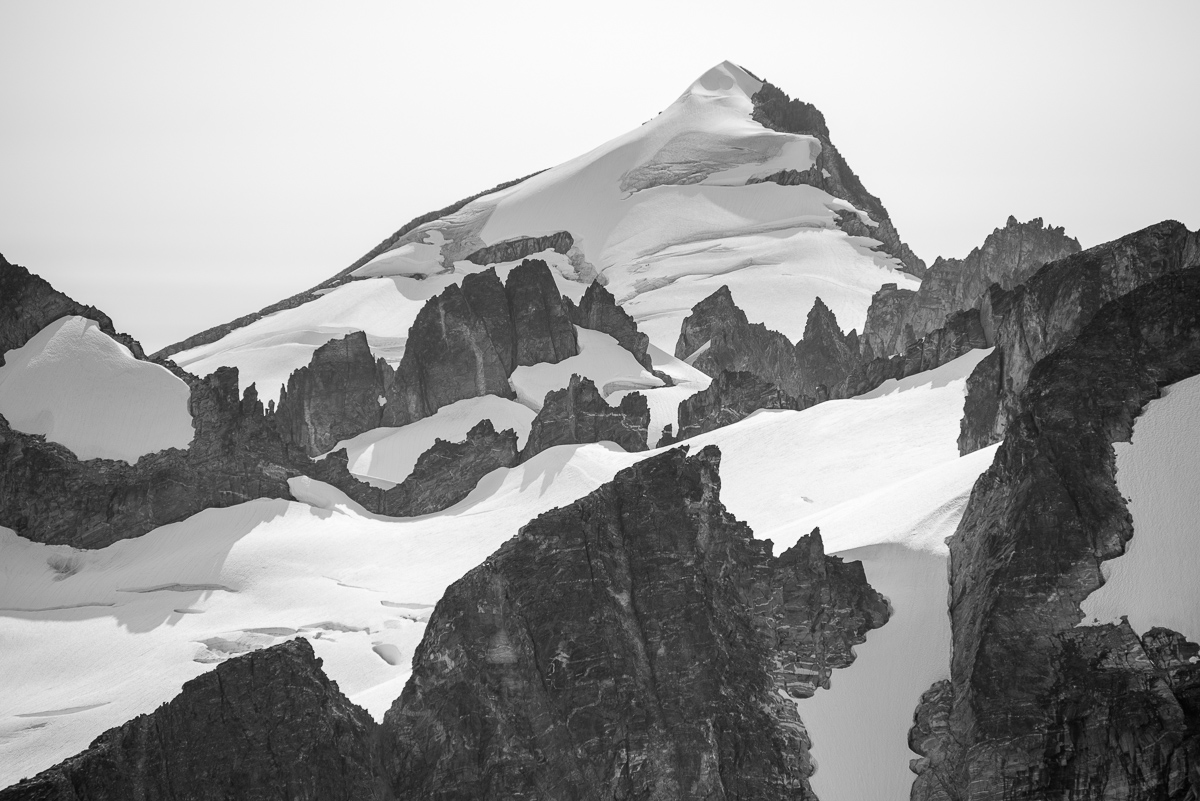 Primus: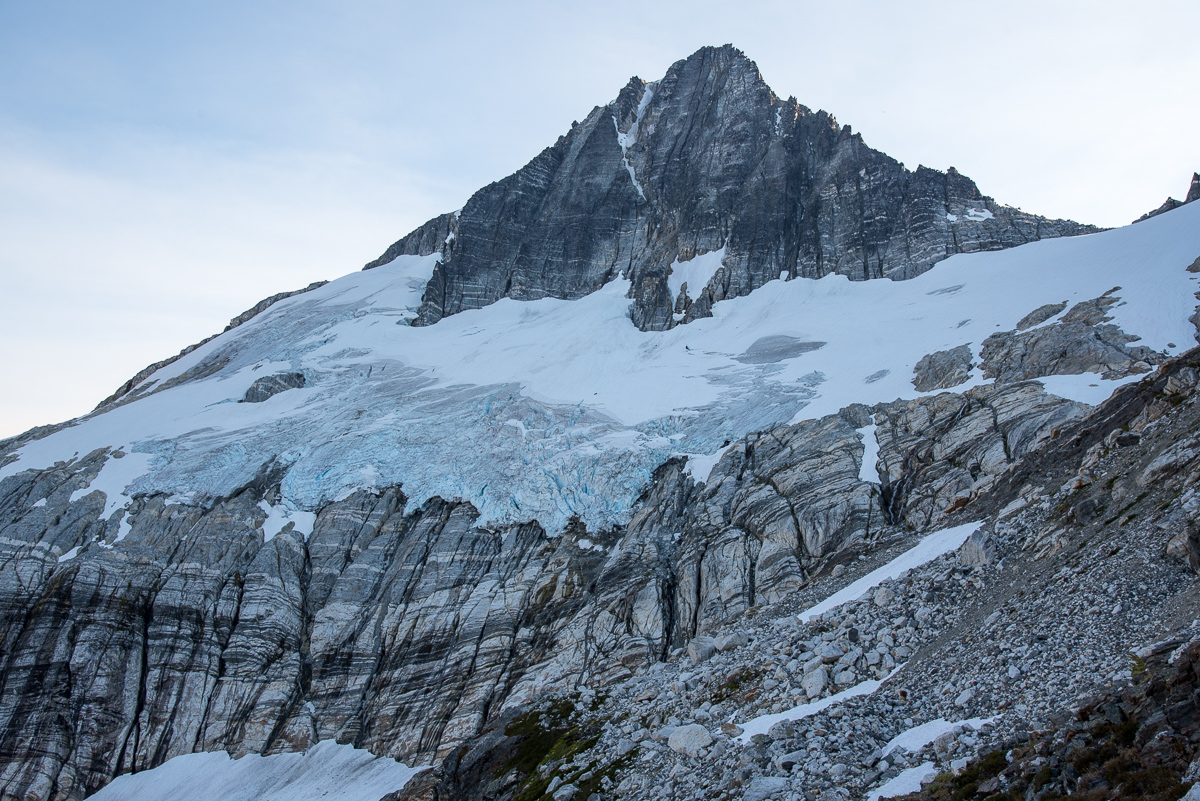 This lake is not on your map: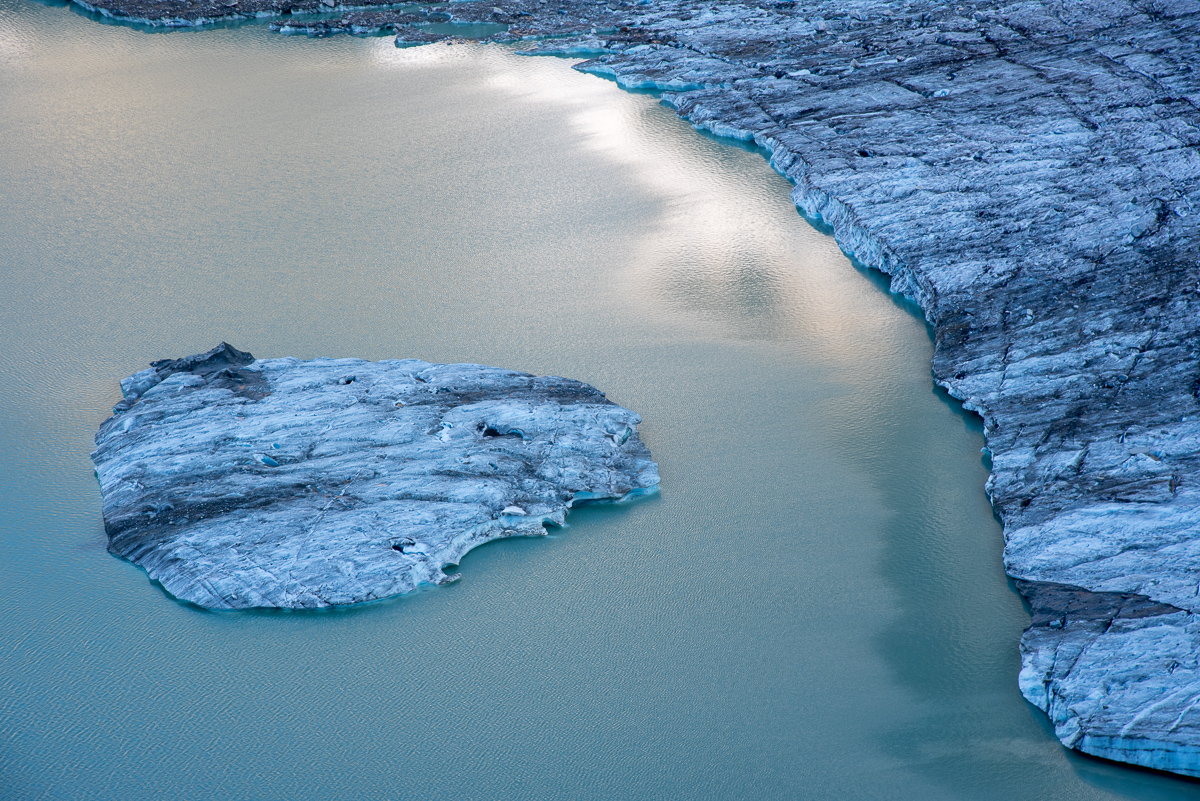 Snowfield group in the distance: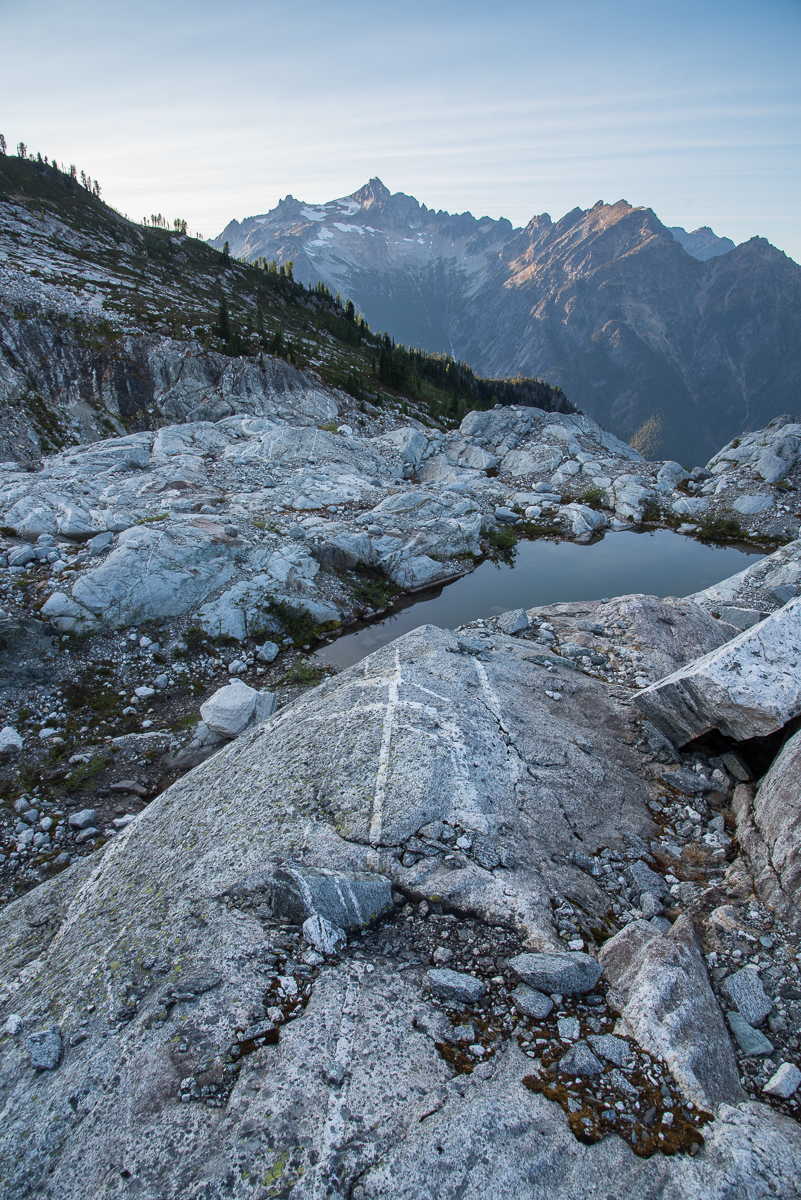 The Borealis Gl. is shrinking fast: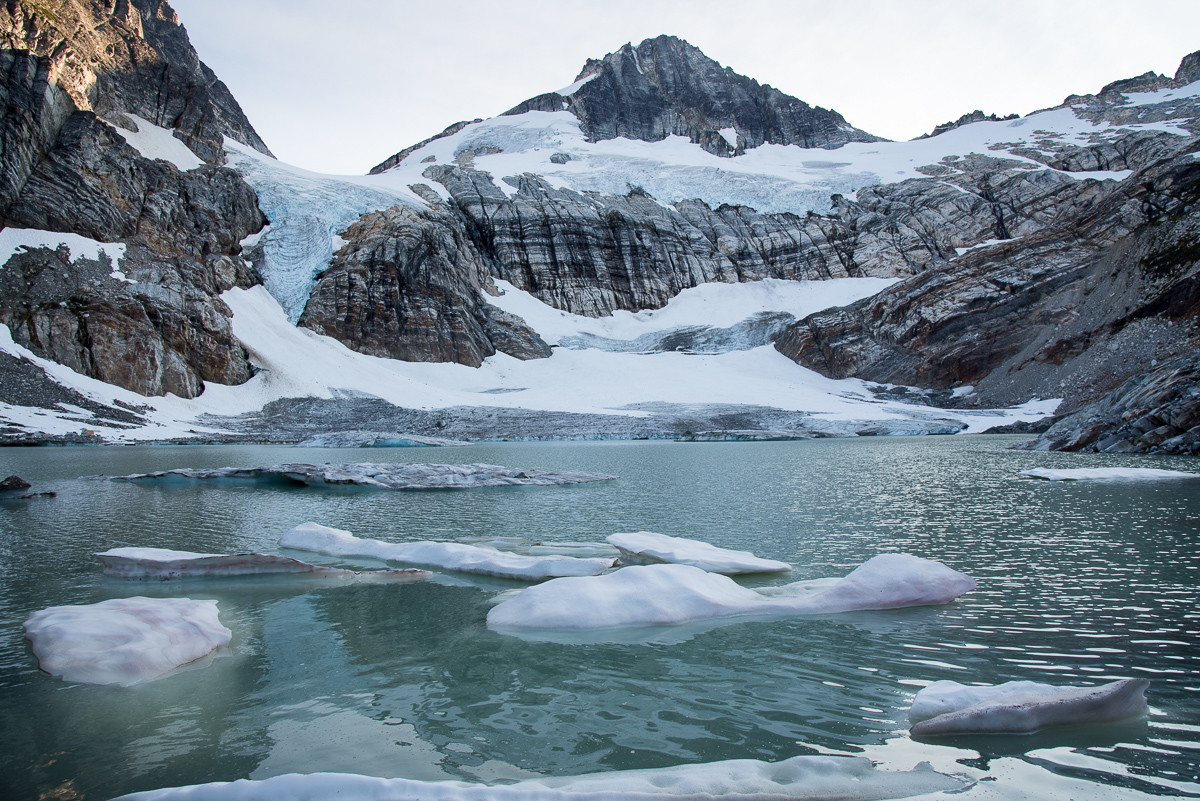 Goode and Stormking: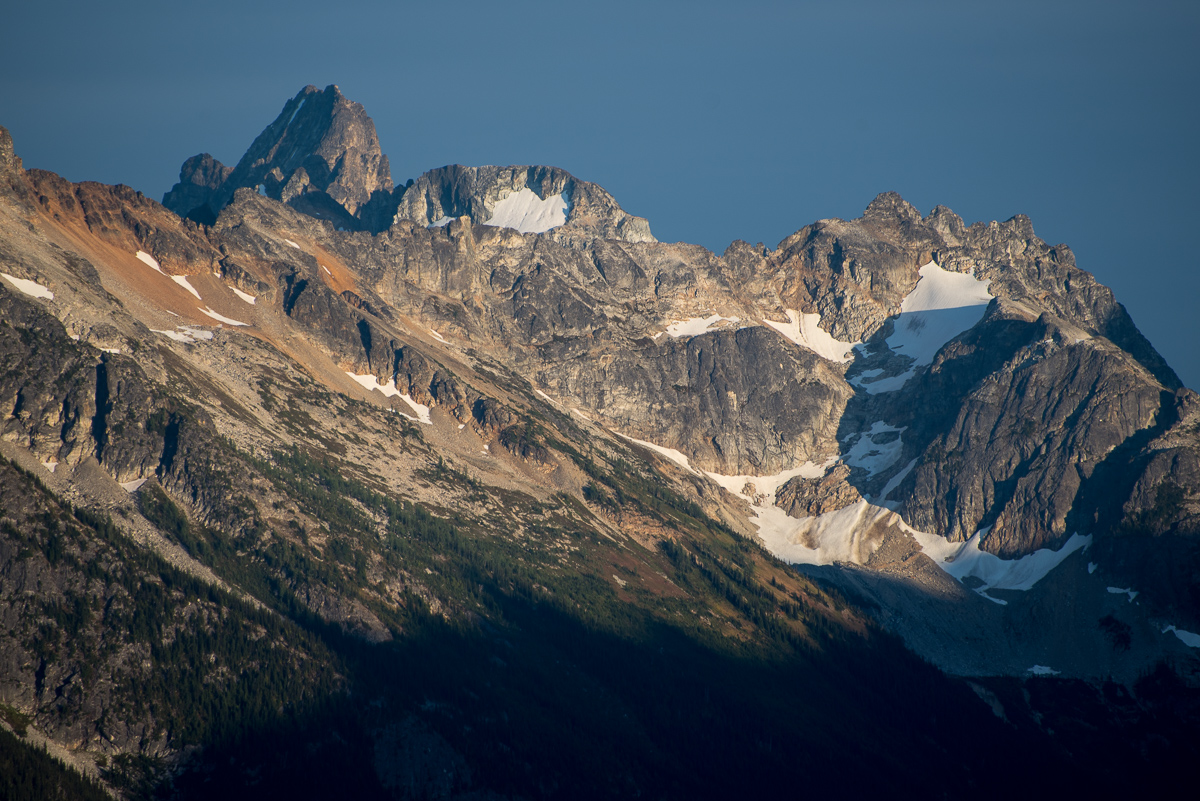 Moon over Logan: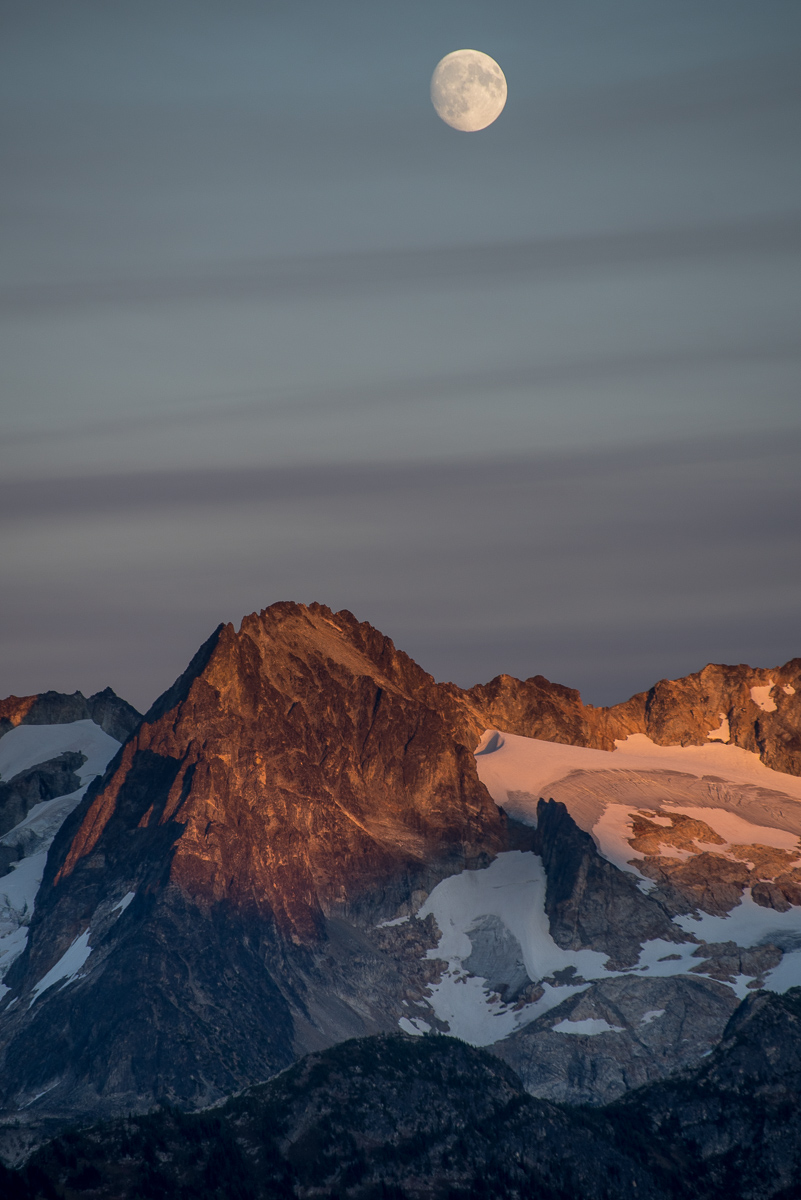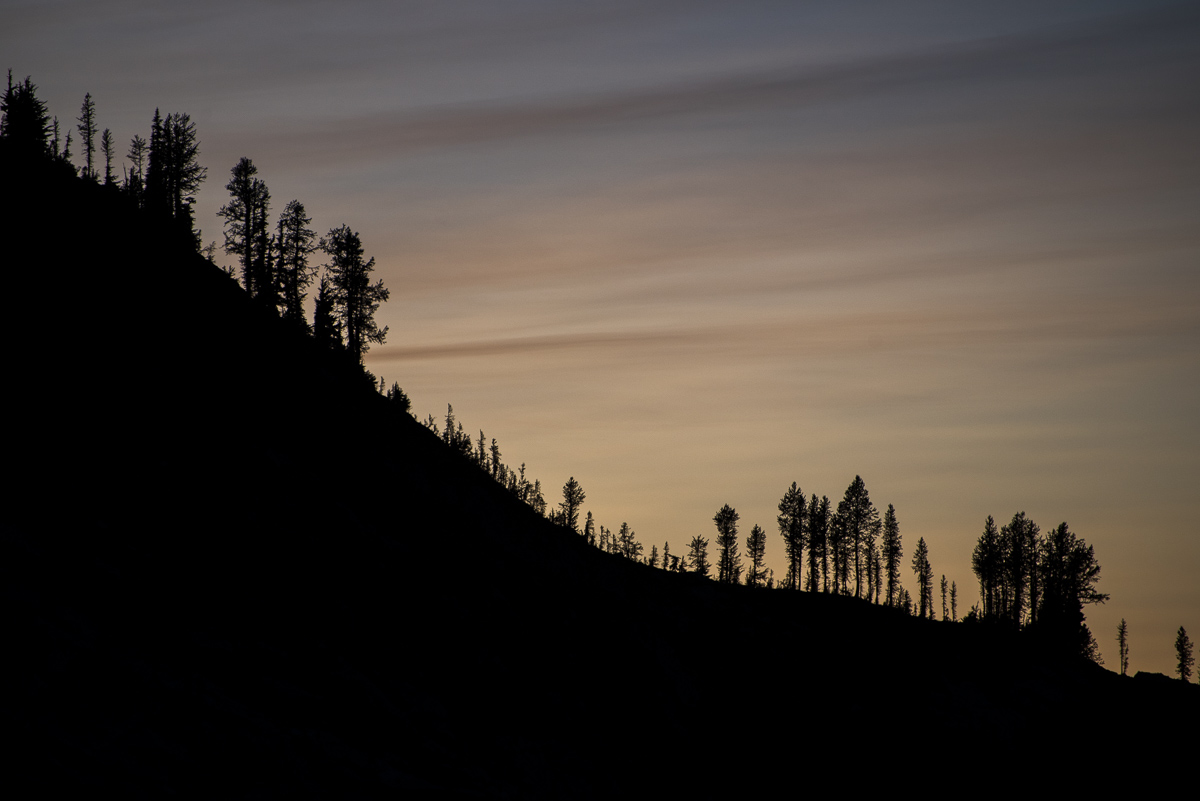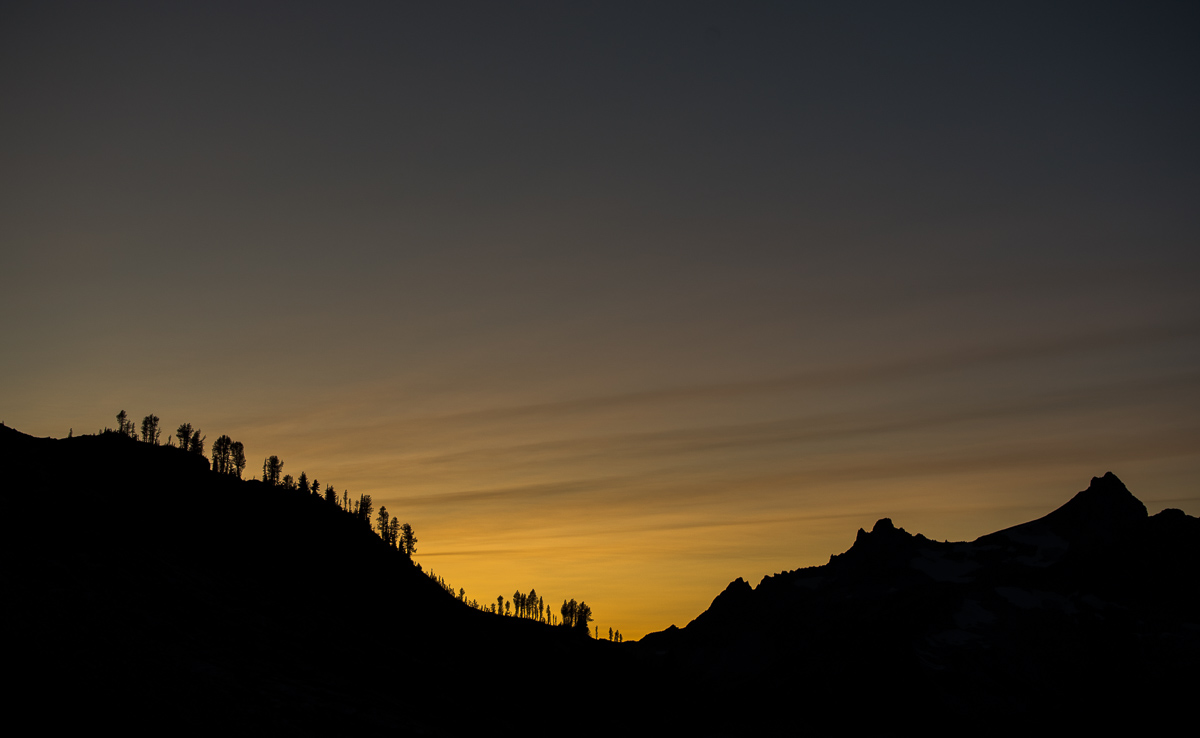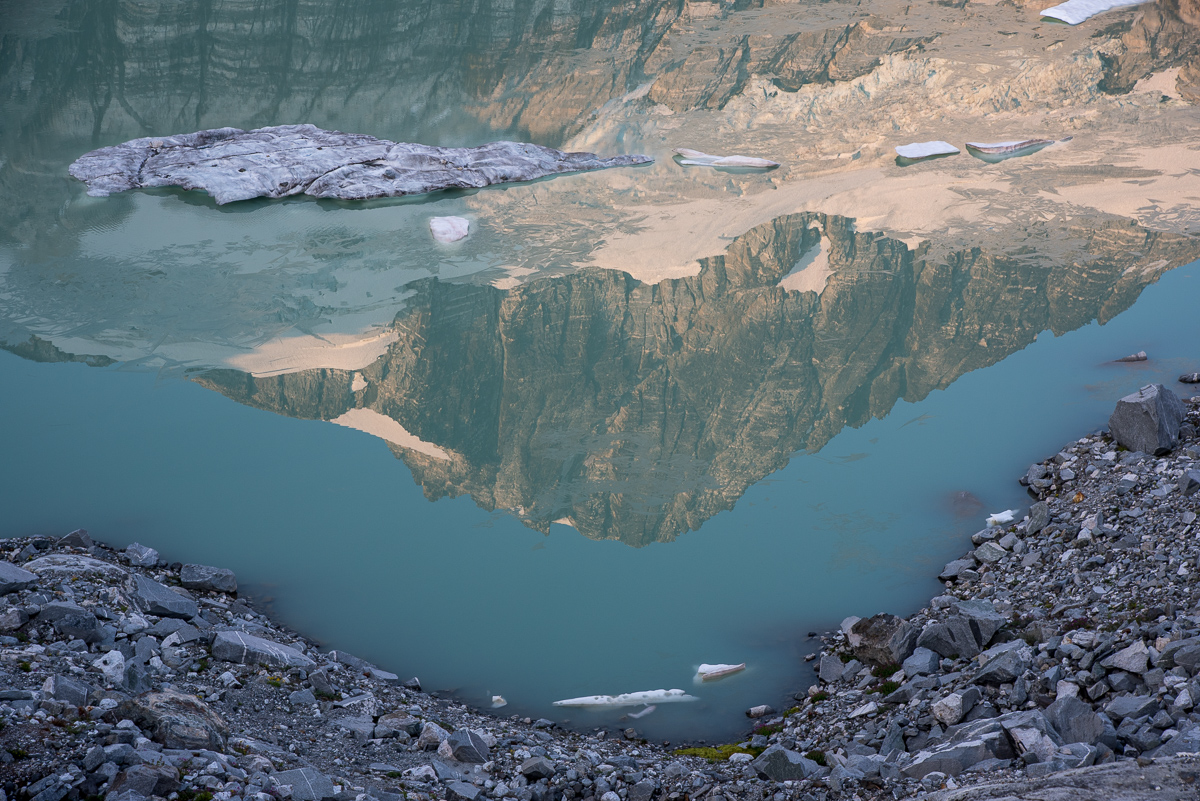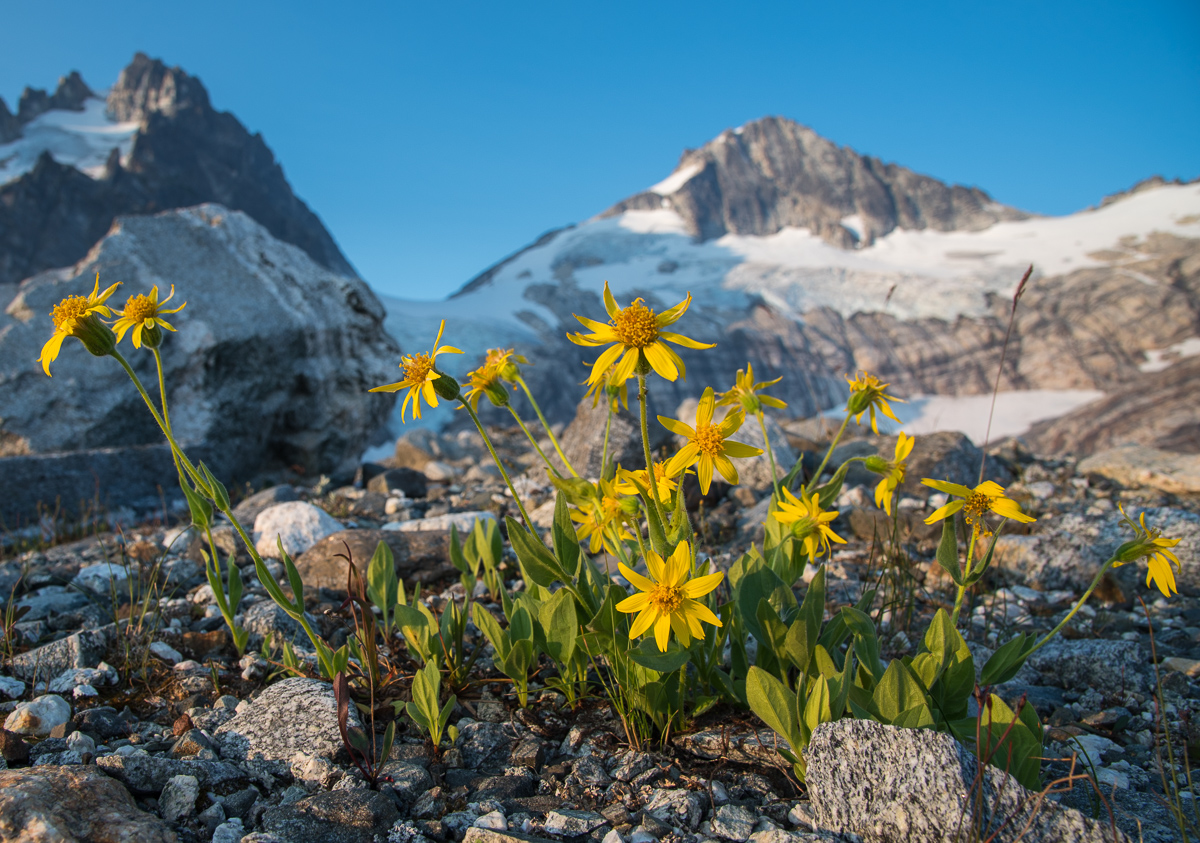 Steve and Tricouni: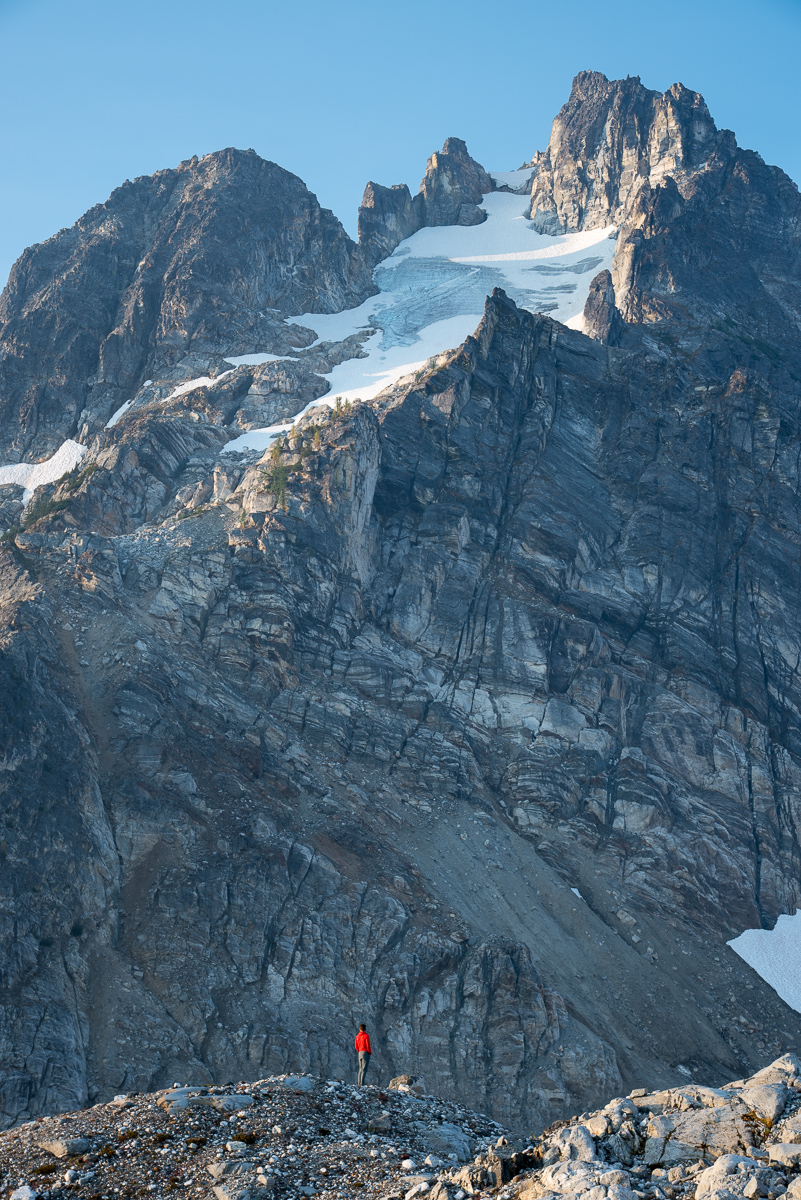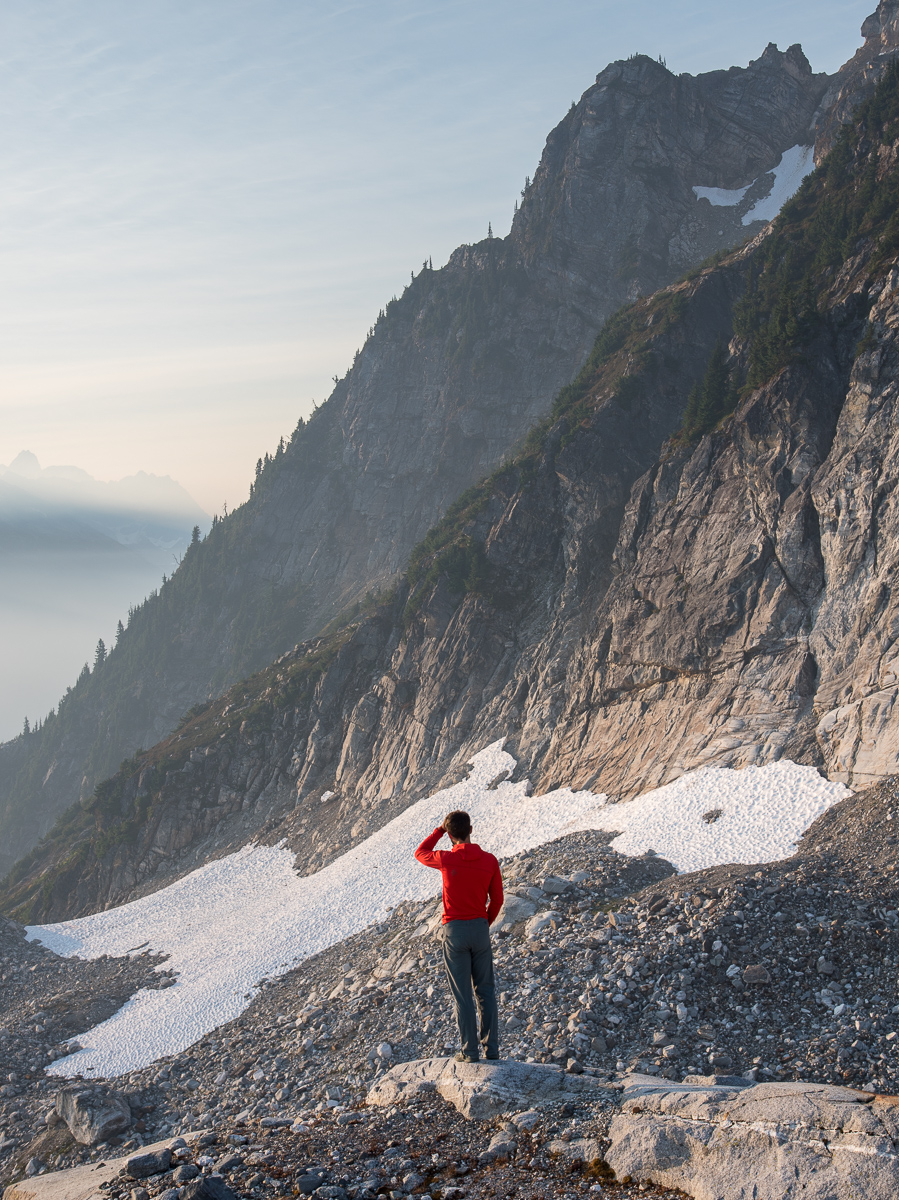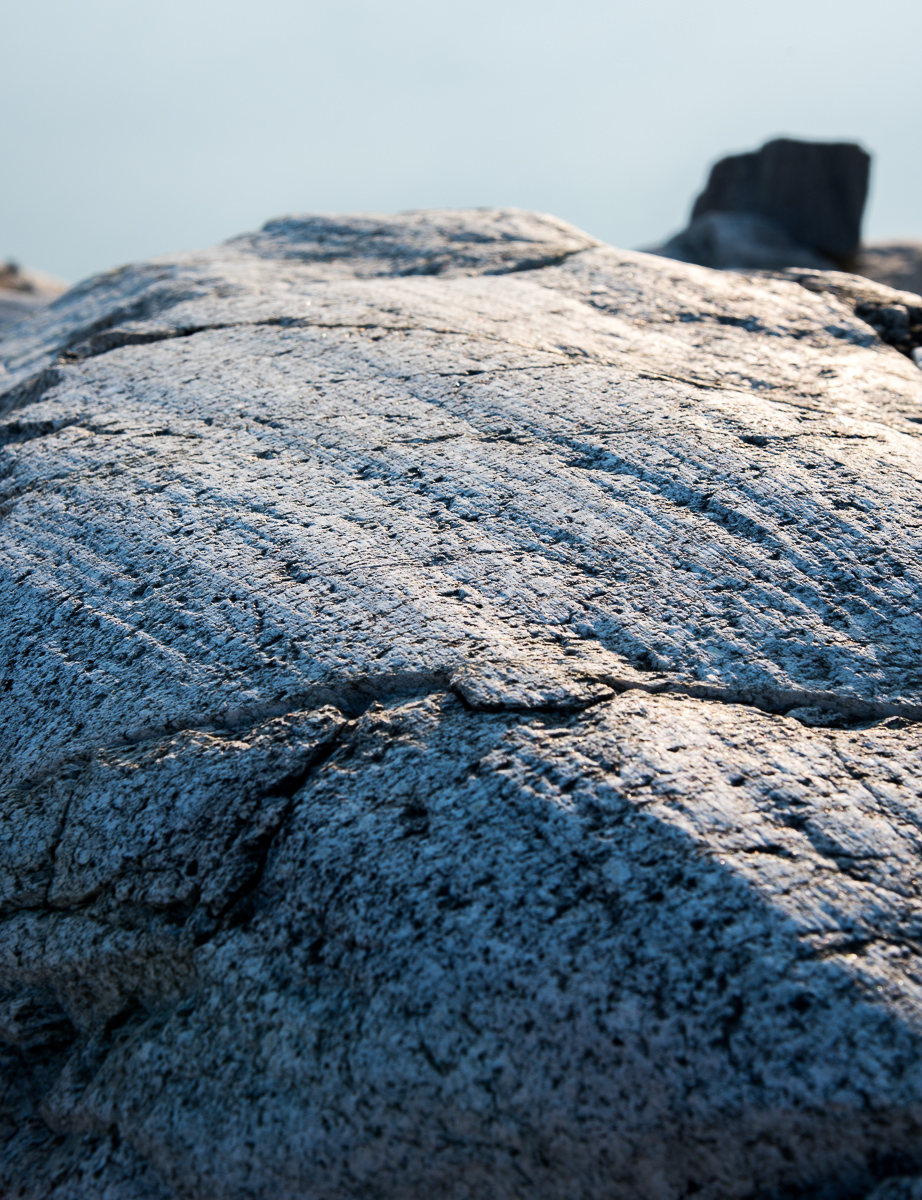 Tricouni (L) and Primus: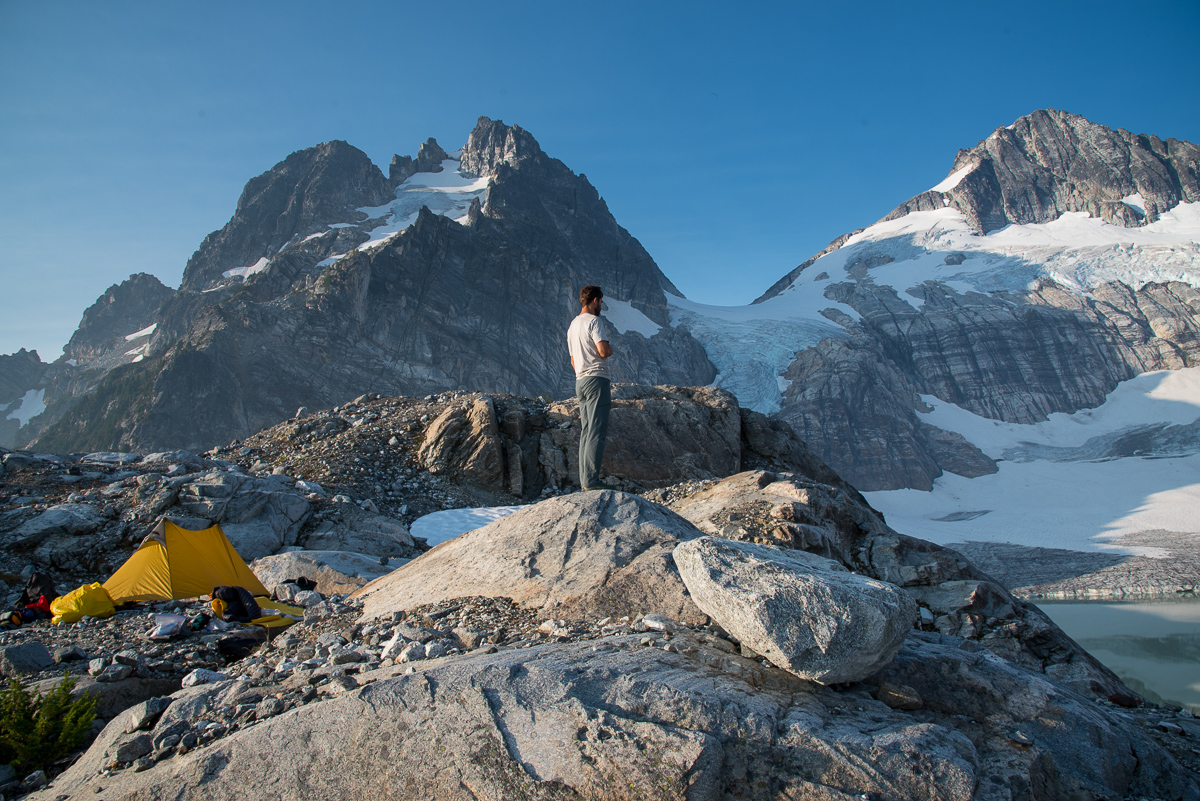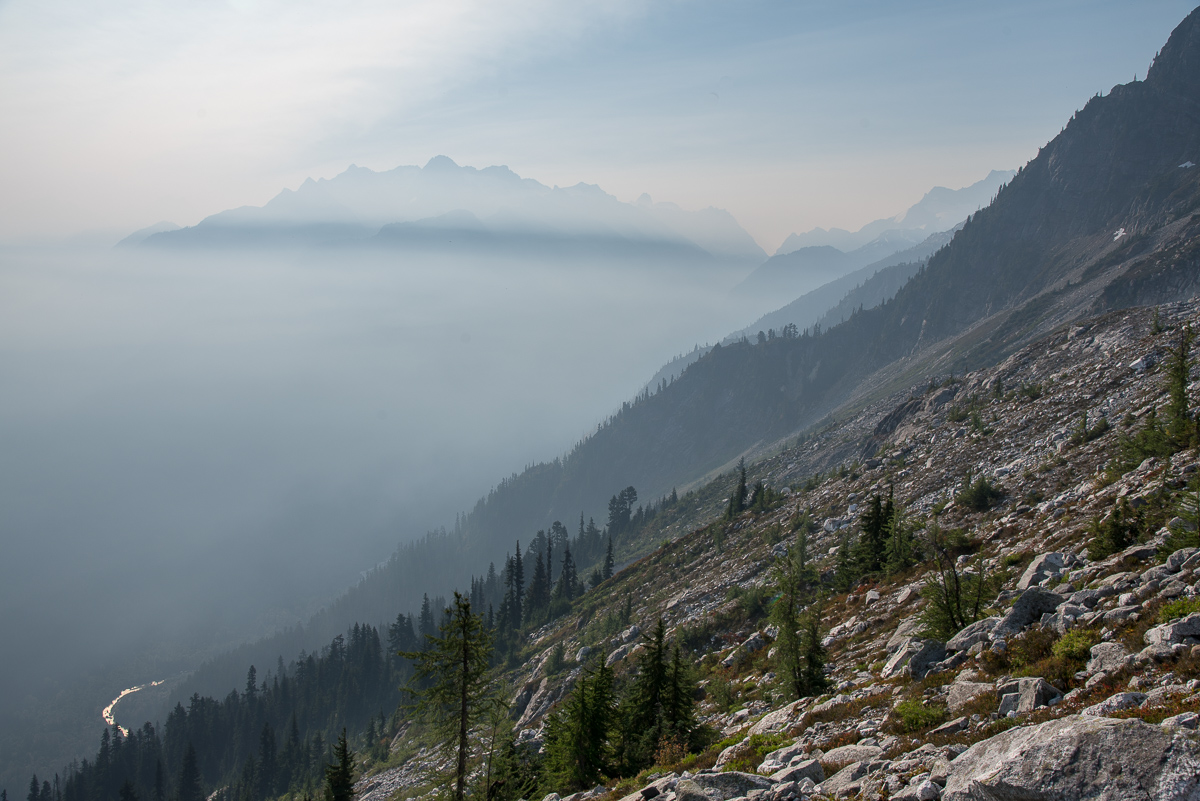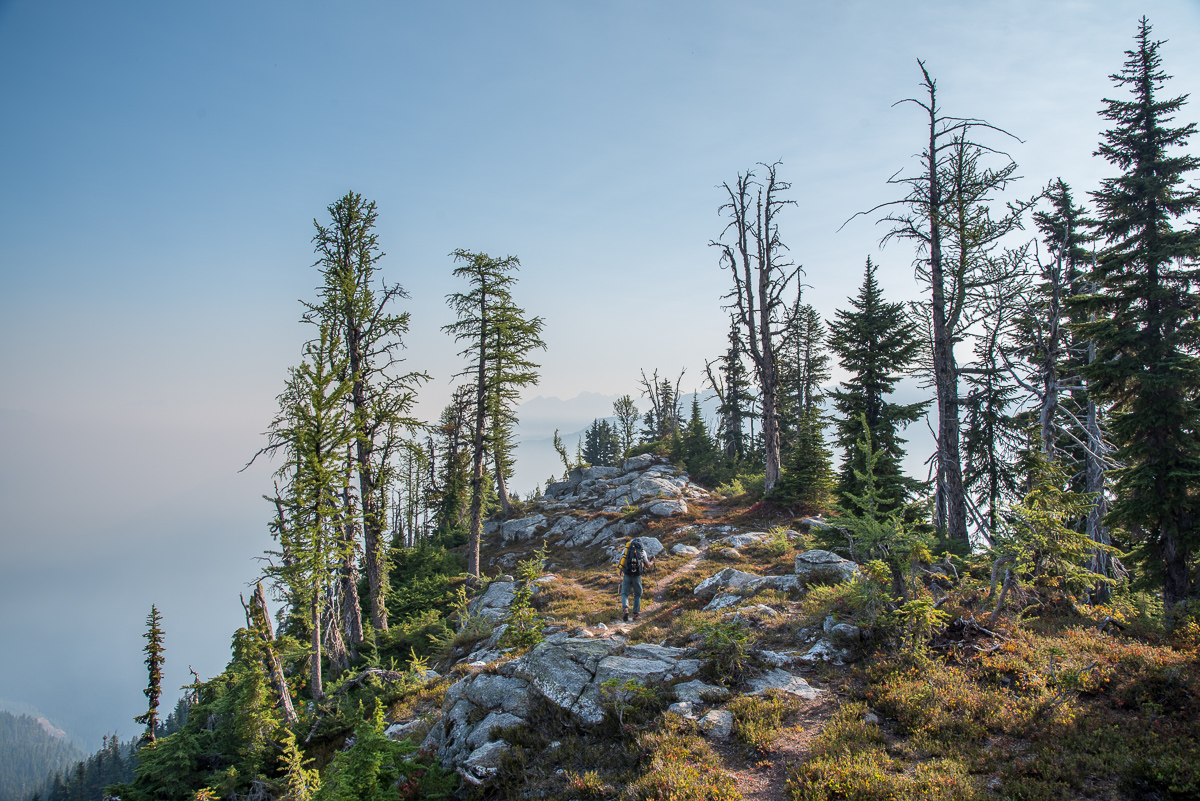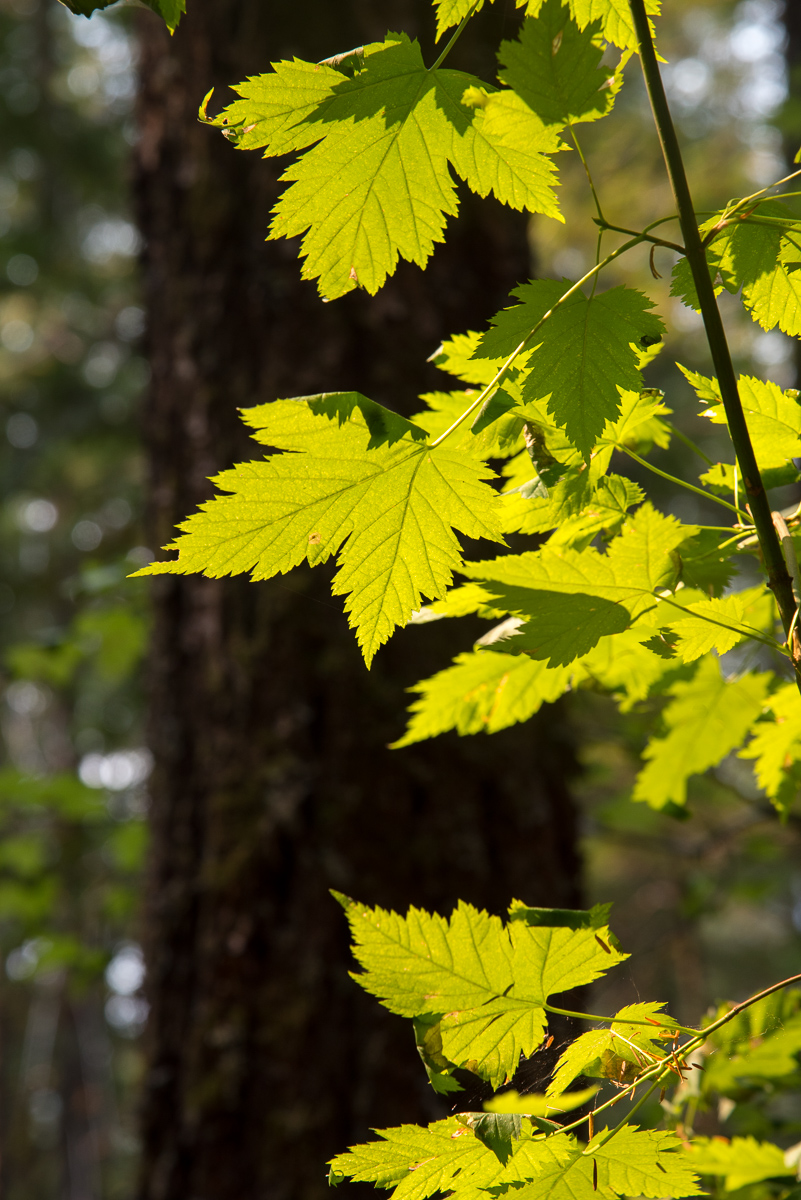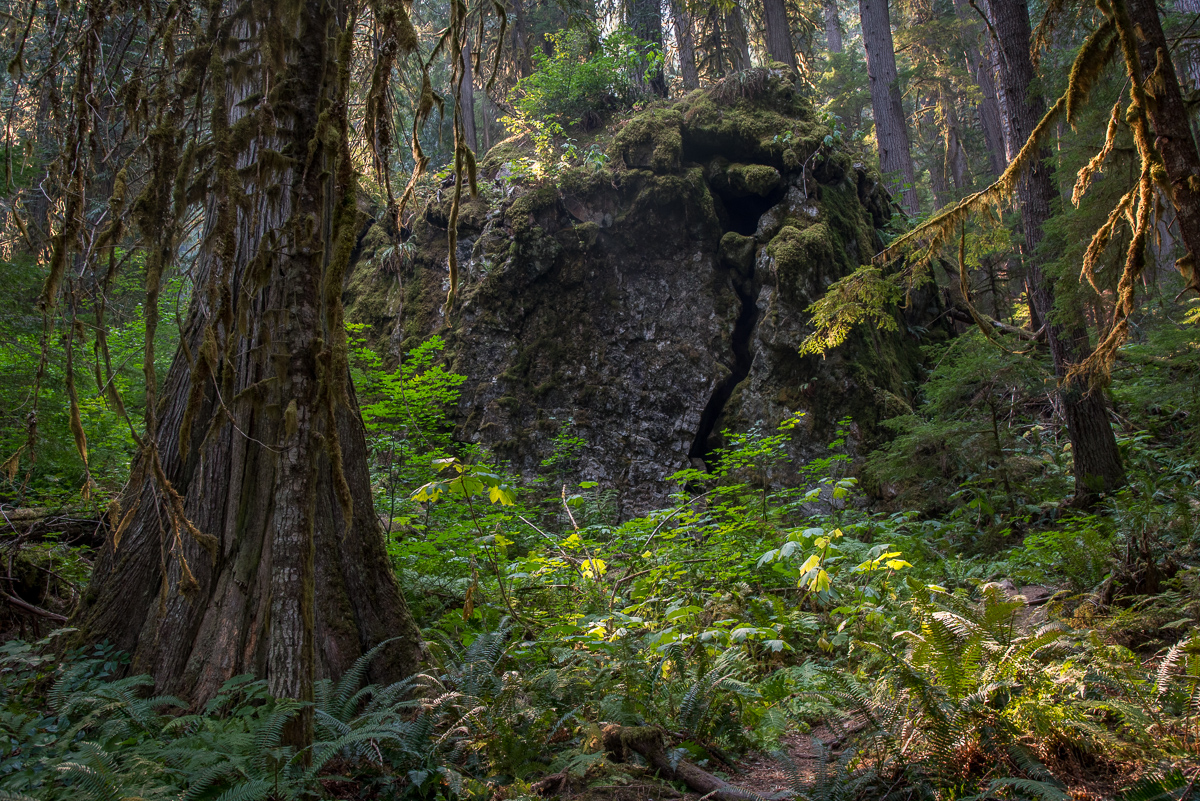 Gear Notes:
30m glacier rope, Al crampons, axe, helmet.
Approach Notes:
Standard Eldorado approach to East Ridge bivy. Through Austera/Klawatti col, around Austera, carried over Primus to Primus/Tricouni col. Traverse high on Borealis west until possible to reach ridge descending to glacial lake not on USGS map. Descend from Lake on prominent ridge to McAllister Creek.