Trip:
7 Finger Jack, Fernow, Maude - Leroy Basin
Date:
9/3/2017
Trip Report:
Here's my trip report of a two day scramble.
Road:
The Chiwawa River Road is in pretty good shape with the exception of the last two miles. Phelps Creek Road is in bad shape, I have a low clearance sedan and I made to the trail head but at times it felt like driving on a beach (sandy and deep potholes).
Approach to Leroy Basin:
I took the Phelps Creek Trail all the way to the Leroy Creek Trail. Both trails are in good shape. Leroy Creek Trail is steep.
7 Finger Jack:
This mountain is a big pile of lose rock. Not recommended unless it's your goal. There is a trail that veers to the left right after a creek on the Leroy Basin High Route. Avoid trying to head directly to the peaks and rather follow a traverse on lose rock to gain the Western most summit (class 2-3).
Fernow:
From 7FJ drop down and traverse towards a noticeable pass on the distance. The traversal is on lose scree so watch out for unstable rock(s). To drop into the Fernow Basin, you have two choices go directly into the Gloomy Glacier morraine or drop into the lake. Both suck big time due to lose scree/rock. The actual scramble to Fernow is quite enjoyable on mostly solid rock, class 3.
Maude:
On day 1, I did 7FJ and Fernow, on day 2 I had Maude as my goal. The return trip to Leroy Basin was quite the challenge as it's quite steep via the morraine or the lake (pick your poison). Once on the Leroy Creek High Route, the approach to Maude is quite simple, follow the trail until you hit a pass and then drop down to the Ice Lakes basin to gain the ridge on the other side of the basin. The scramble to Maude's summit is pretty much on trail through out (class 1).
Return trip:
As I made it to Maude around 12 pm, I decided to explore the Leroy Creek High Route. This trail is in great shape, the only challenge is two scree/talus fields that you must traverse.
Stats:
28.4 Miles RT
14672 feet elevation gain
My GPX file:
https://www.dropbox.com/s/uw33xi8bhmtj85i/Fernow%207FJ%20Maude.gpx?dl=0
Pics:
7FJ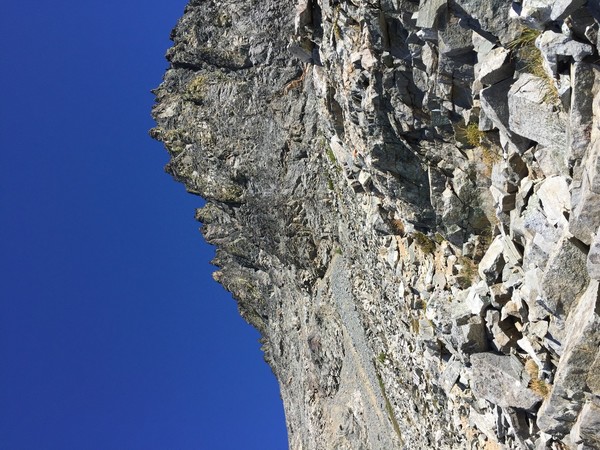 Summit View from 7FJ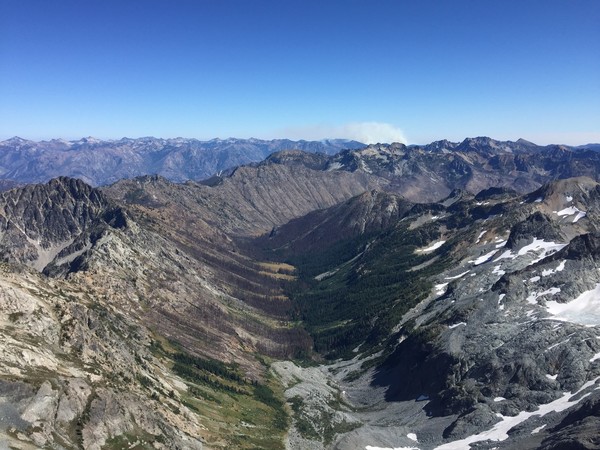 Maude's Impressive North Side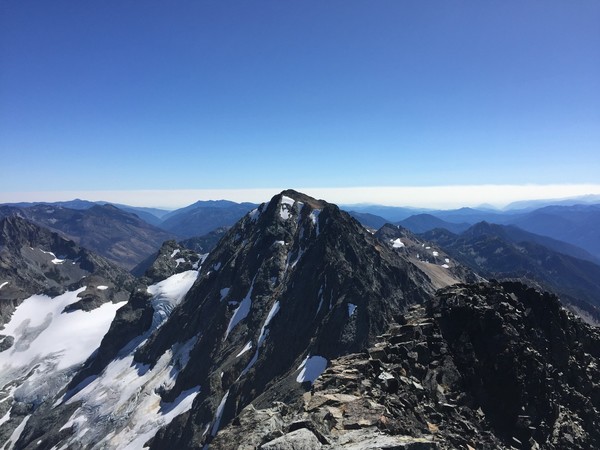 Unnamed Lake (in route towards Fernow)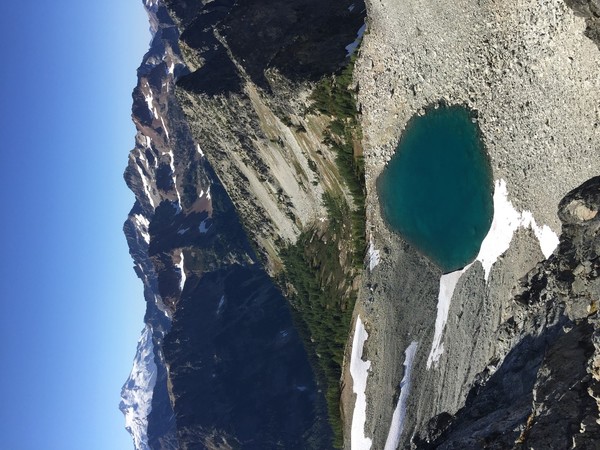 One of two basins below Fernow (tiny Gloomy Glacier in there)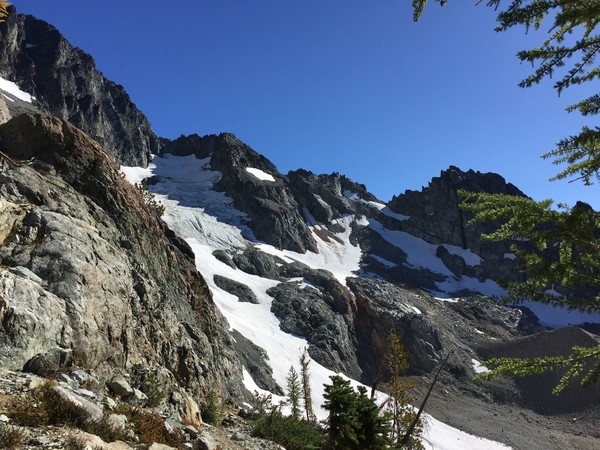 7FJ and Maude from Fernow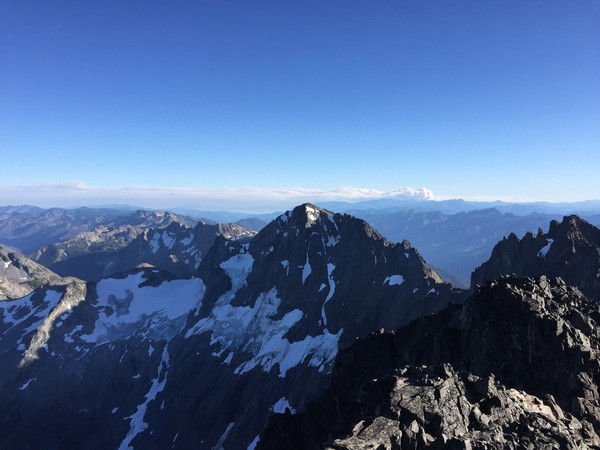 Bivy Spot (upper Fernow Basin)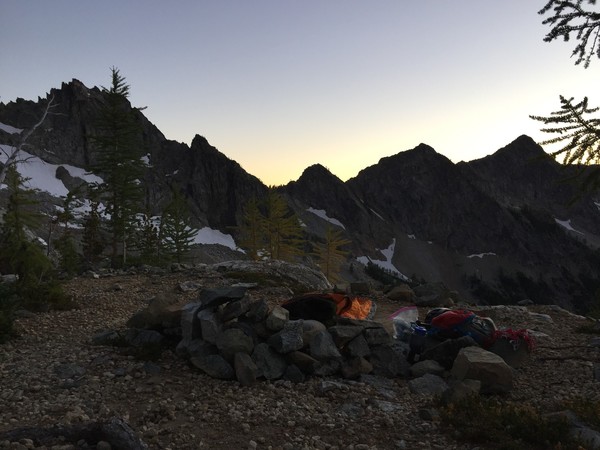 Maude Summit Pic, looking into ice lakes basin
Route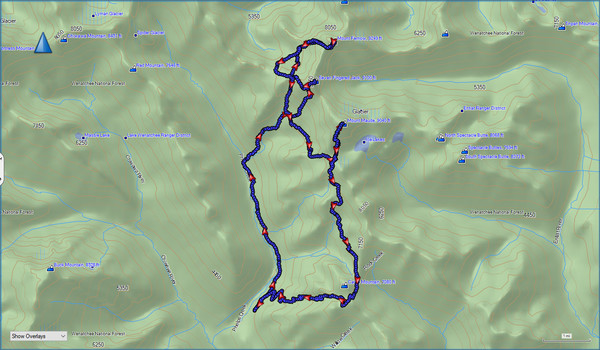 Gear Notes:
Bivy, Microspikes, 1 pole
Approach Notes:
Trail in great shape, both the Phelps Creek Trail and Leroy High Route.