Trip:
Mount Rainier - Success Cleaver
Date:
6/26/2017
Trip Report:
Quick conditions update for those headed to the mountain over the long holiday weekend....
Snow starts below Indian Henry's, it's about 3-4' deep at patrol cabin. Camped first night on rock slabs below Pyramid Peak ~6.3k, running water all around. Deep snow most of the way up the Cleaver, good travel generally. Knife edge portion melted out and can scramble the crest. Sunday night, stomped out platform at the 10.7k small col on crest of success cleaver. Left camp at 0230 and found generally good step kicking snow up and right in gullies merging onto Kautz Cleaver ~12.2k (no rockfall, small bits of ice falling on us). Above this, we encountered icy sections of snow where we were on front points for long sections (to about 45 degrees). Second tool helpful since we were moving un-roped on the climb to Point Success. Found weakness to sneak past final cliff below Point Success that only required a short bit of 55 degree snow/ice (~15'). We arrived at Point Success around 0700 and wandered across to Columbia Crest. Quiet morning on the mountain: saw one party topping out on the Emmons, another coming up the Kautz, one entering crater from DC and another ascending the DC as we were descending around 0900. The DC itself was amazingly sloppy at 1000, glad to have been down relatively early. As we approached Ingraham Flats, convection started rapidly building and we watched as lightning hit ridges south of the Tatoosh. A dramatic backdrop as we arrived at Muir and checked in with the ranger on duty! Rain and wind as we descended the snowfield to Paradise with the summit obscured. Good timing, I guess.
As an aside, success cleaver is about the only route to the summit plateau that doesn't involve significant glacier travel. You pay, of course, starting from the westside road at only ~2600', and having to carry over (descending the cleaver not recommended). The benefit being having the mountain to yourself on a busy weekend. Highly recommended, if you do it over three days. Less would be quite punishing!
Oh, and be prepared for a quick entry into urban life upon reaching Paradise. We helped several fit snowshoes for tooling around the parking lot, which was greatly entertaining (for all involved, probably).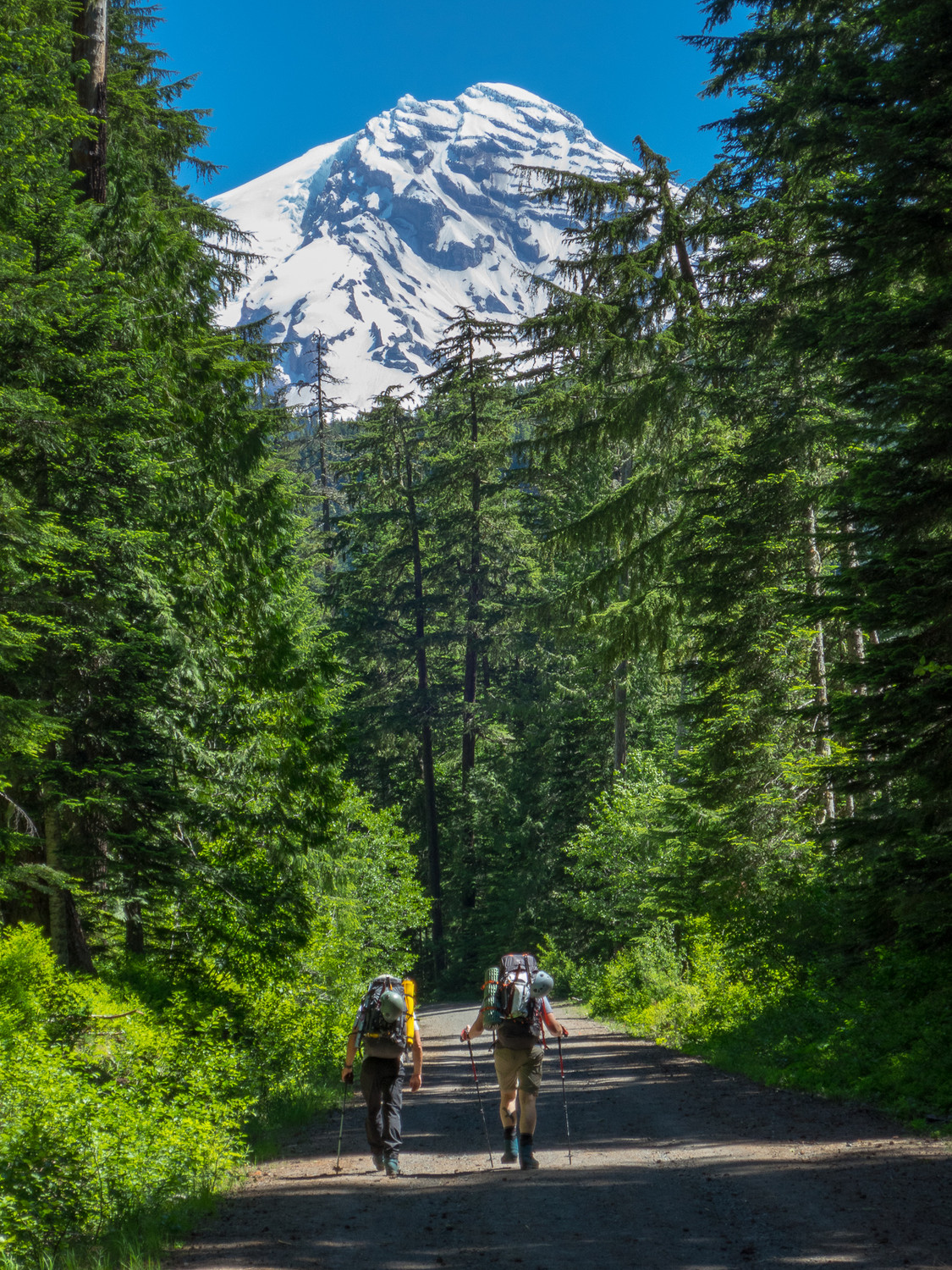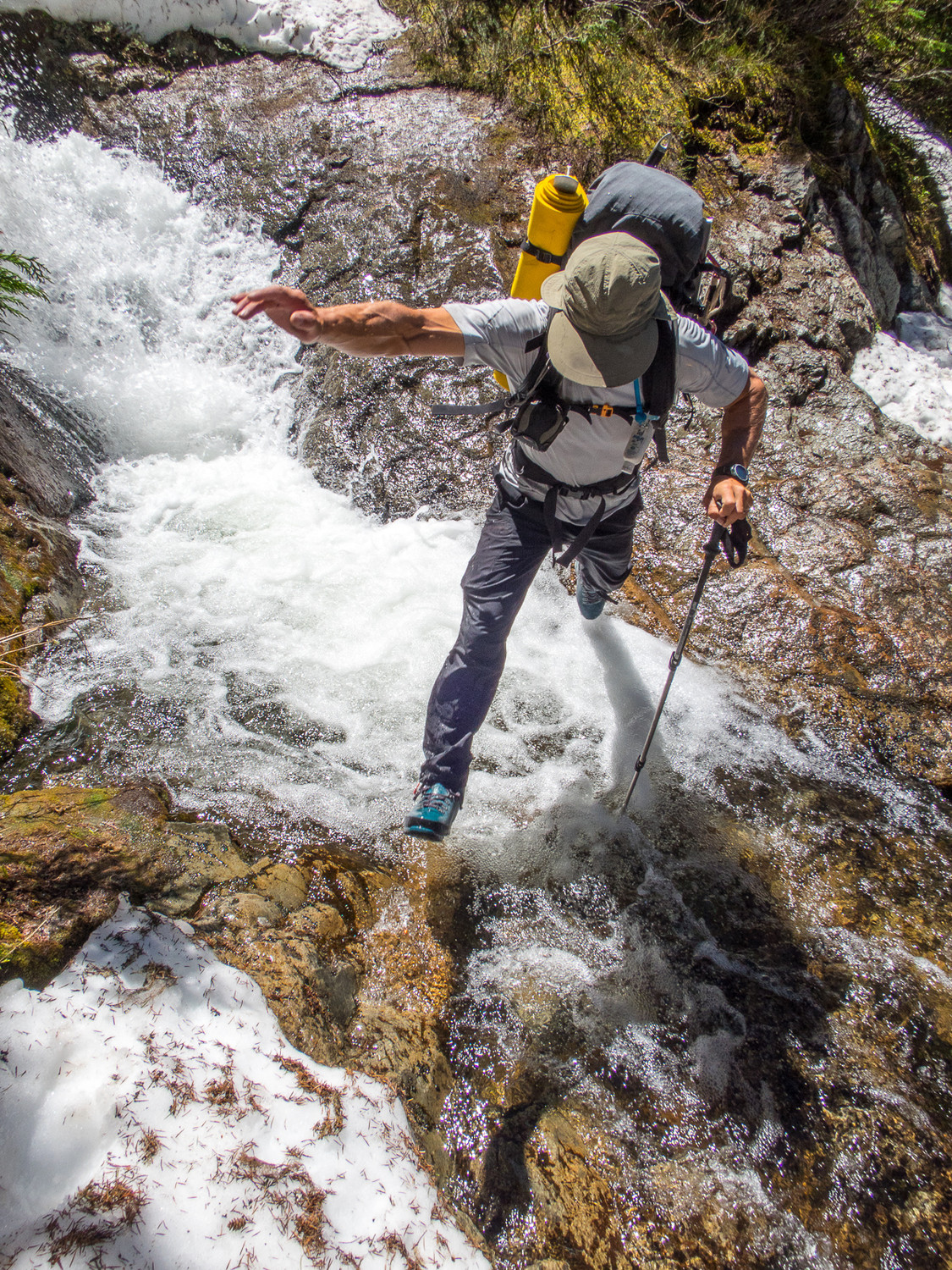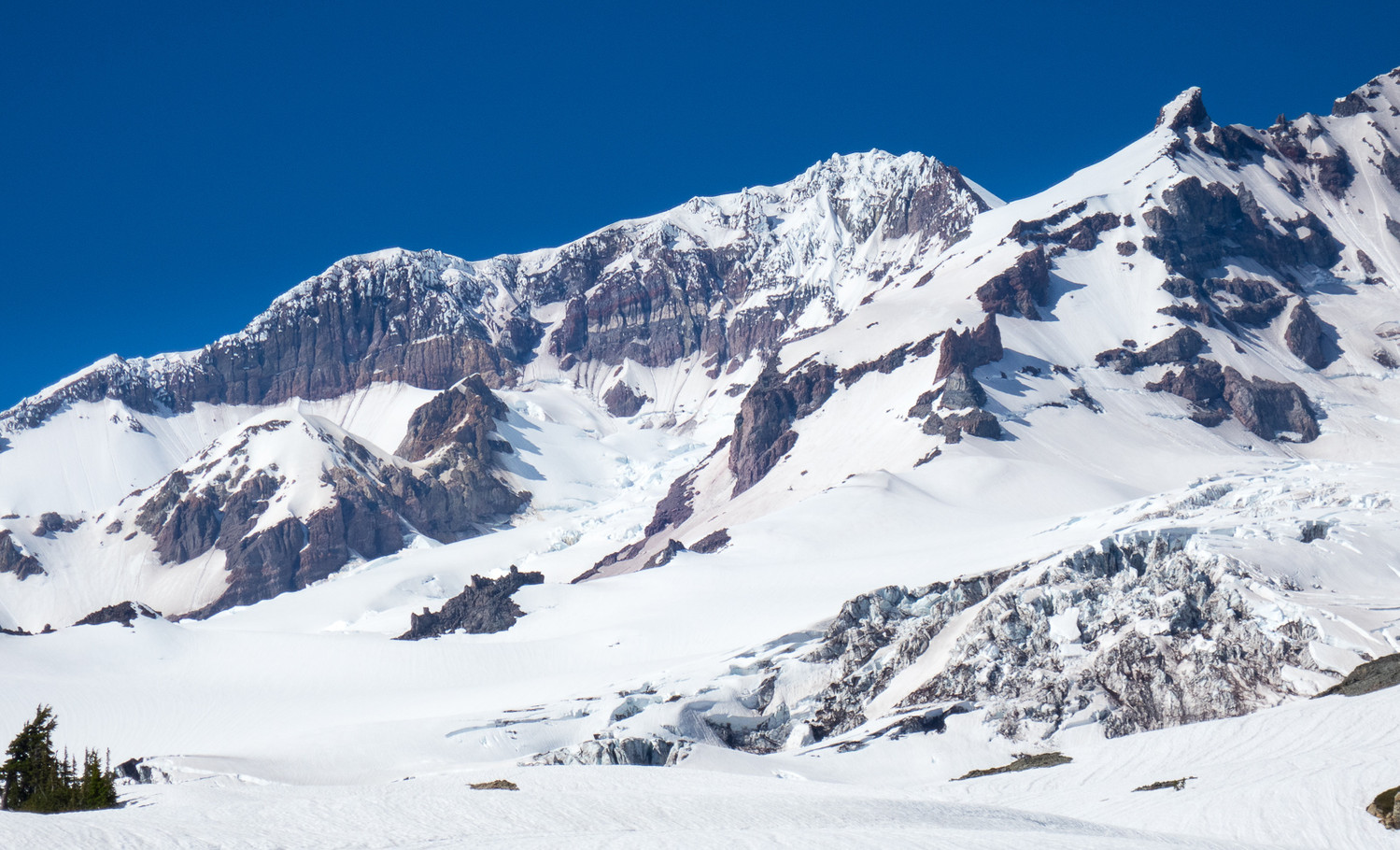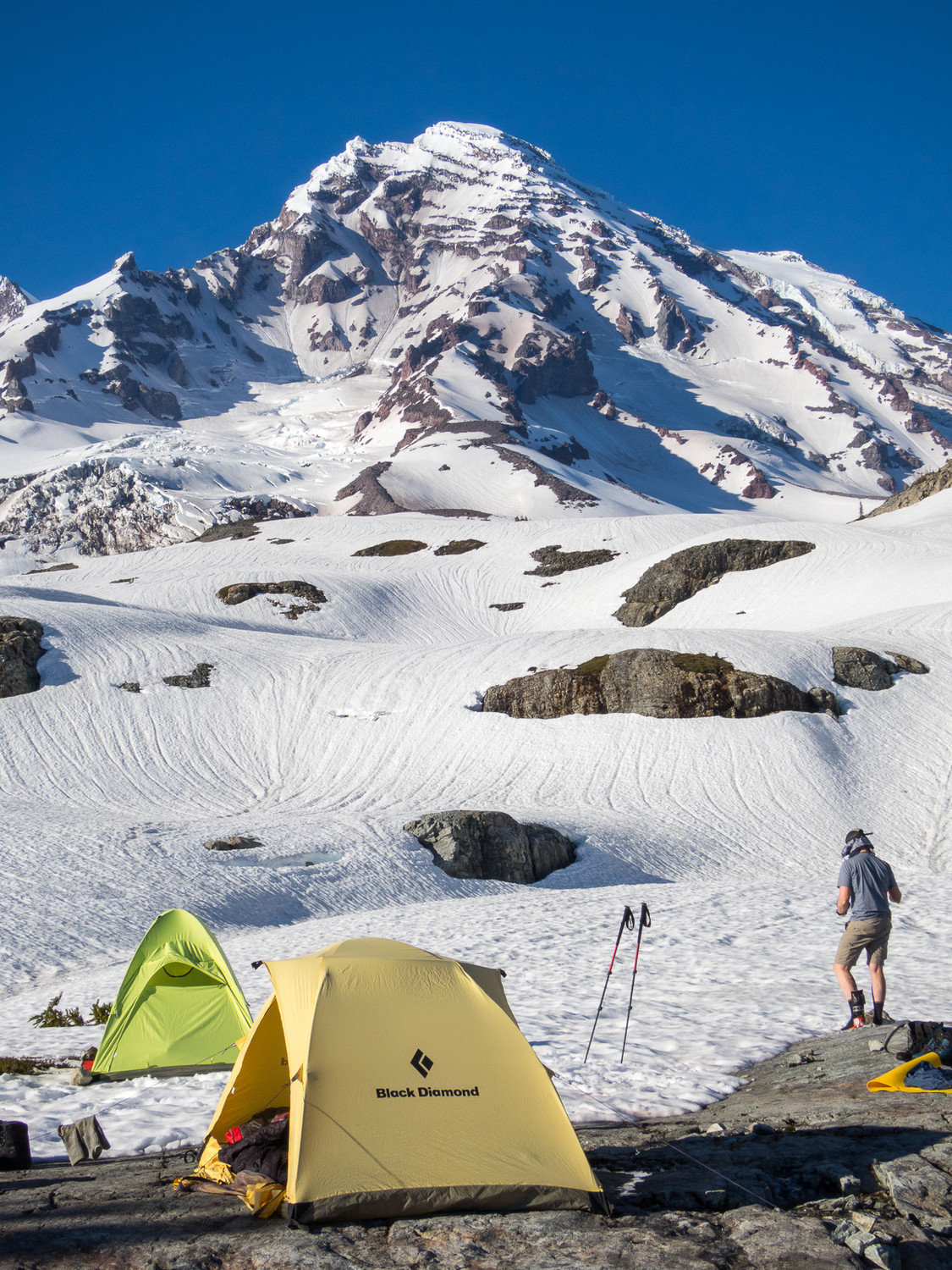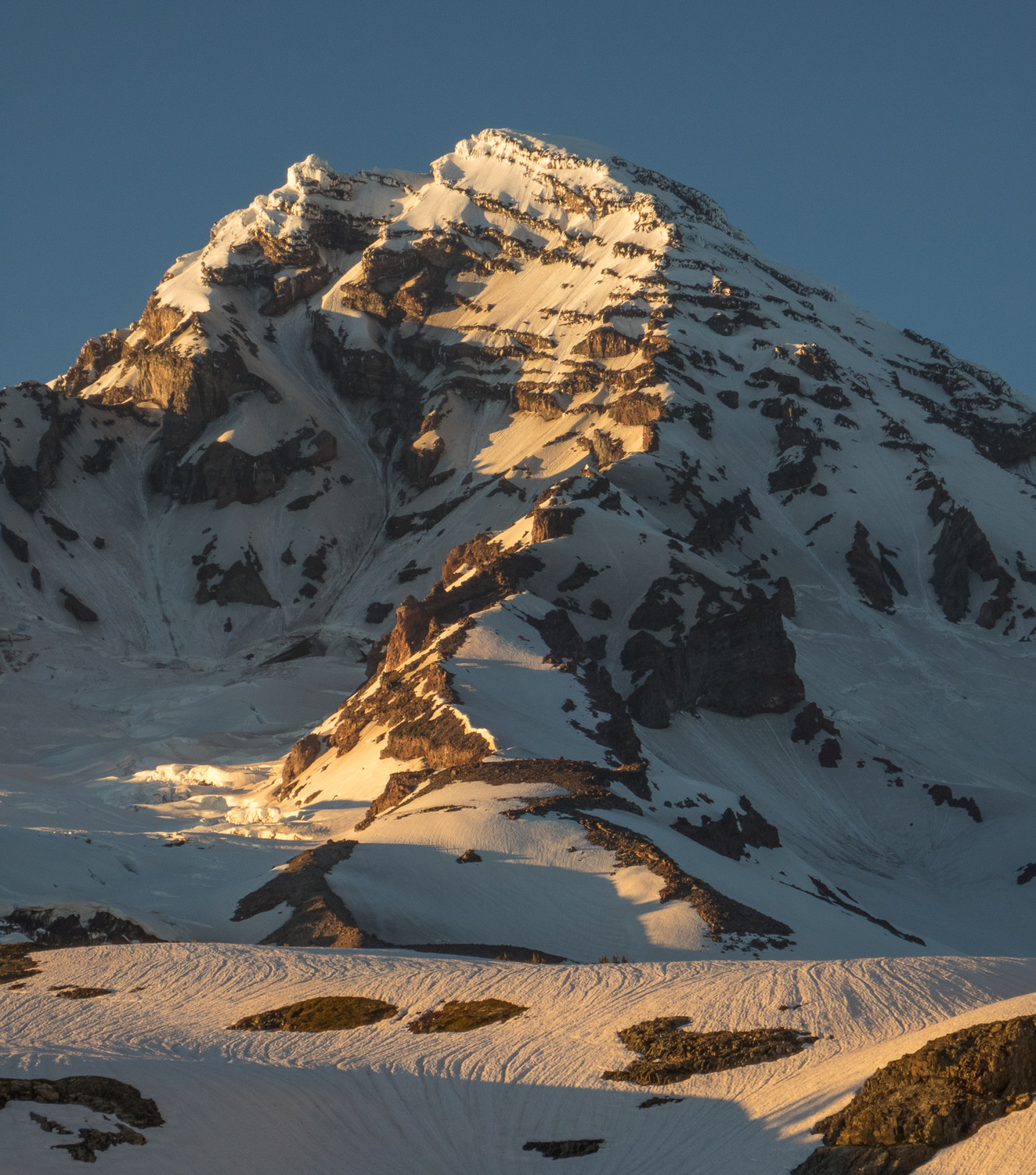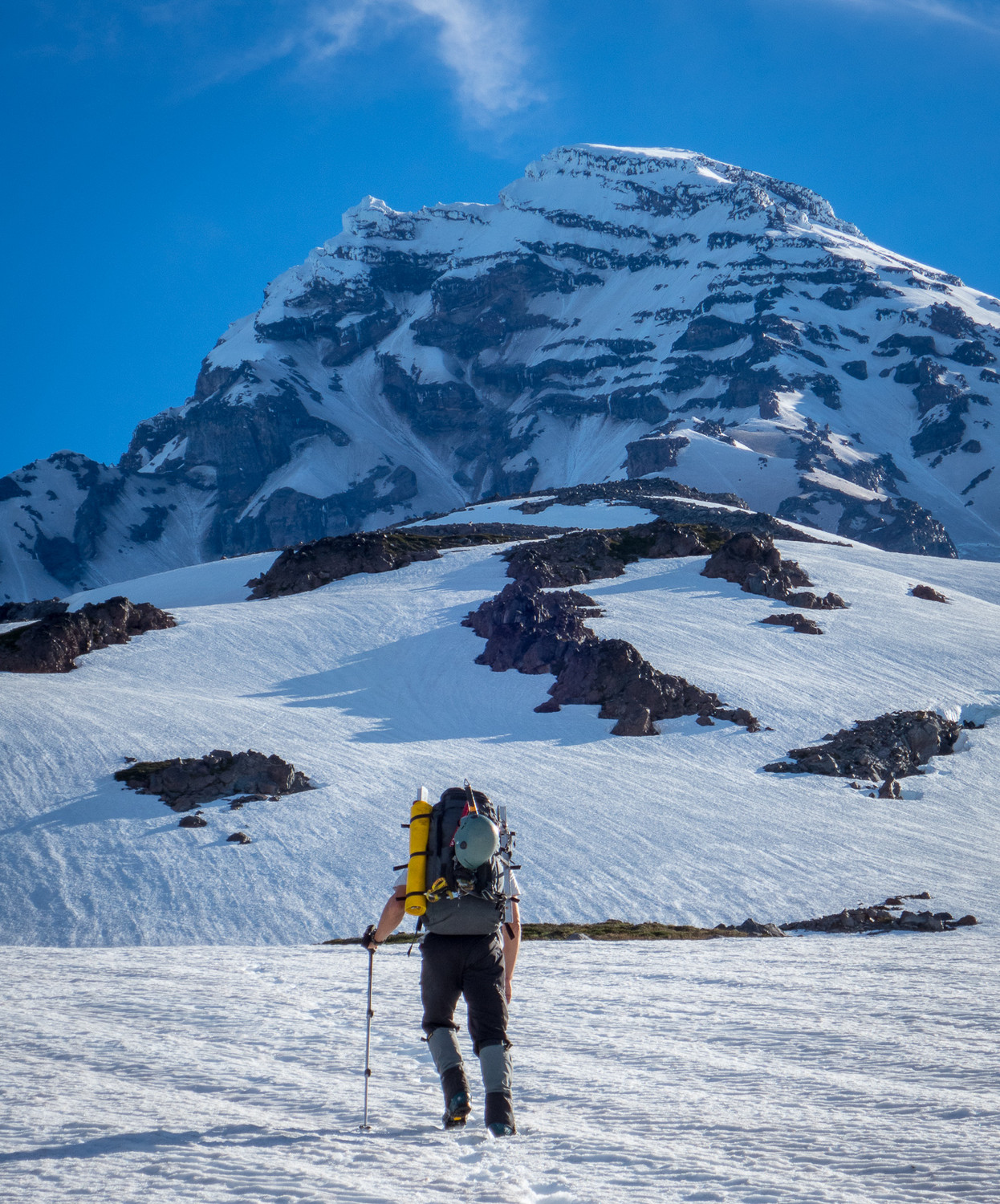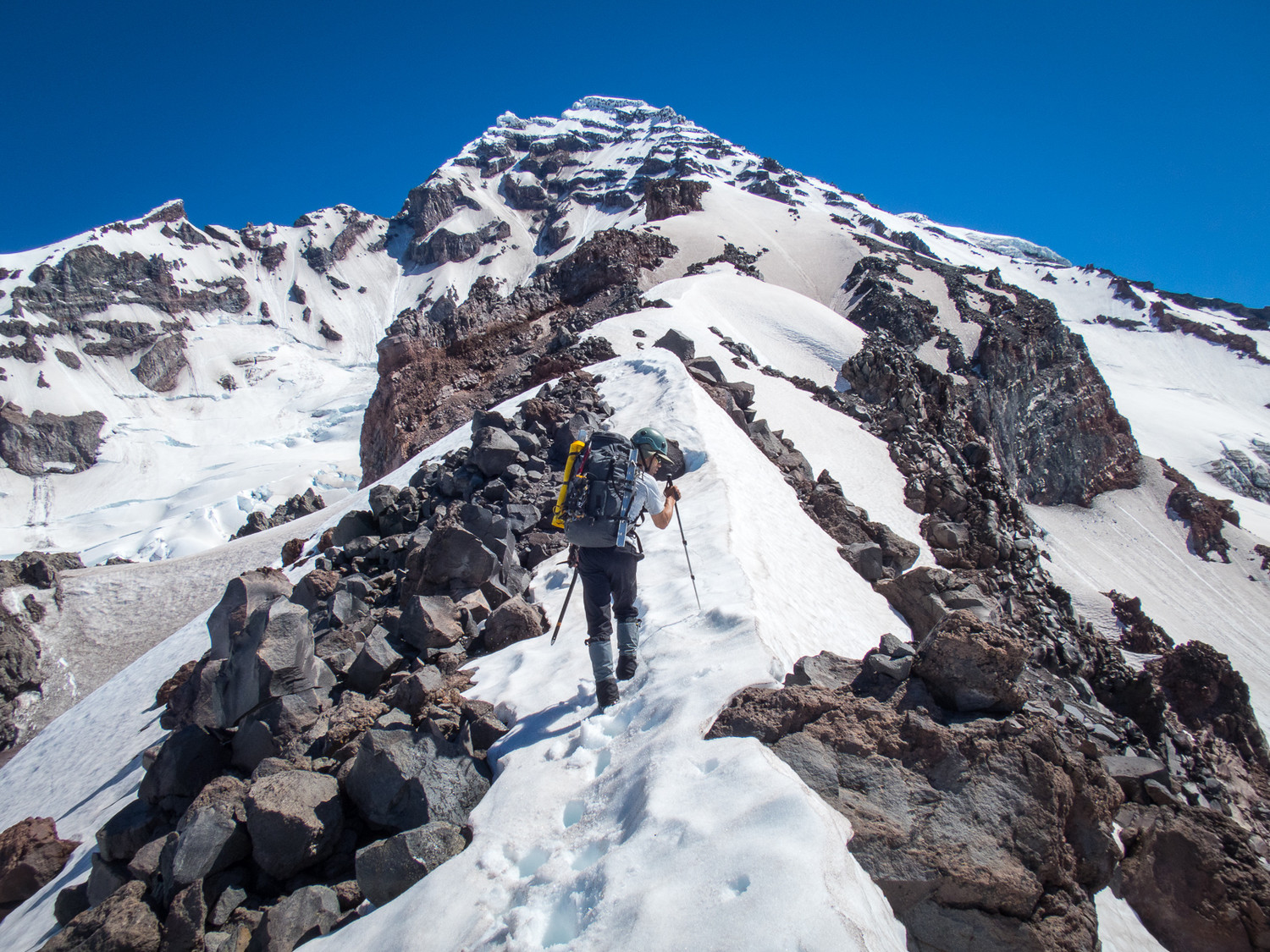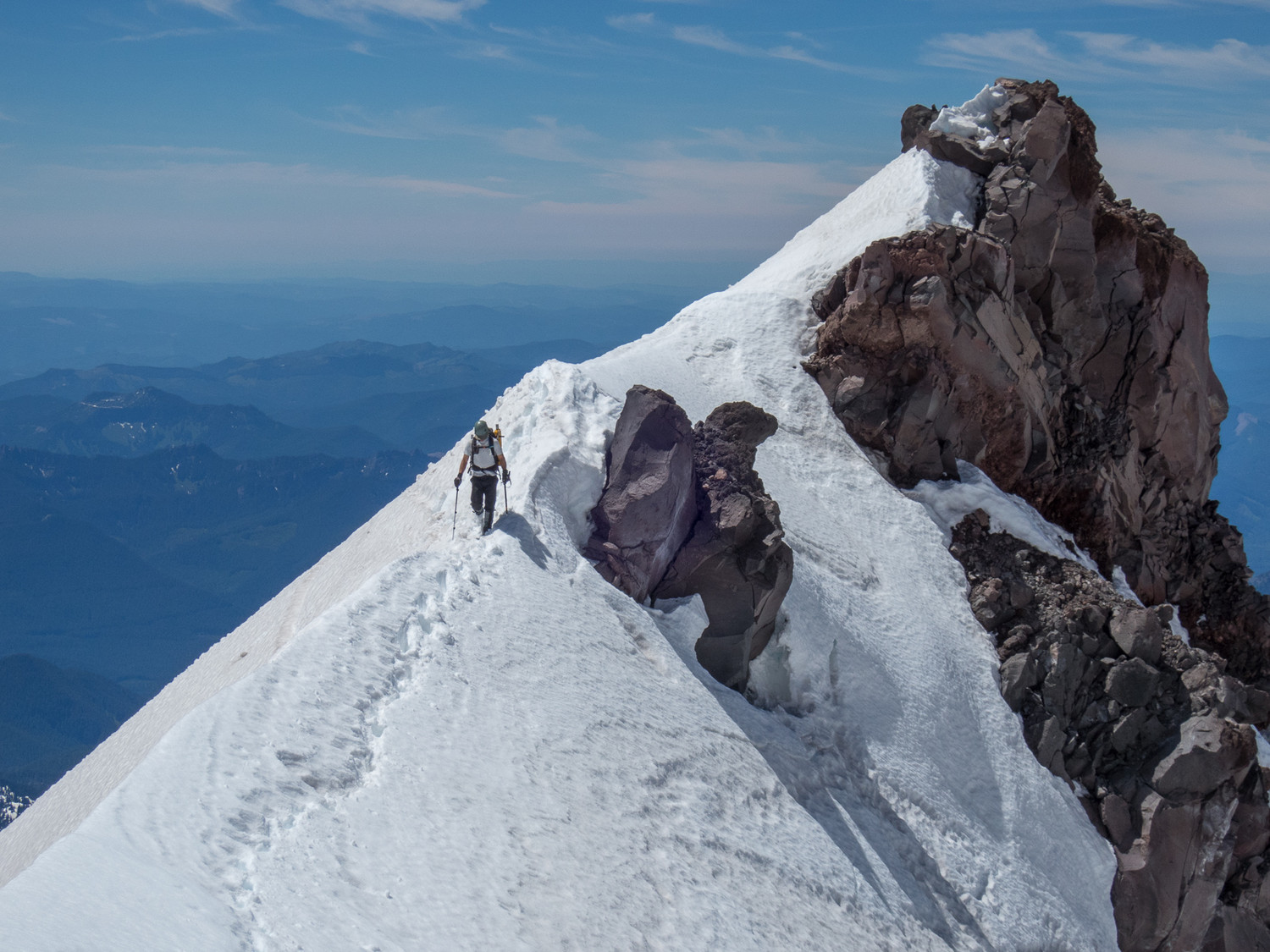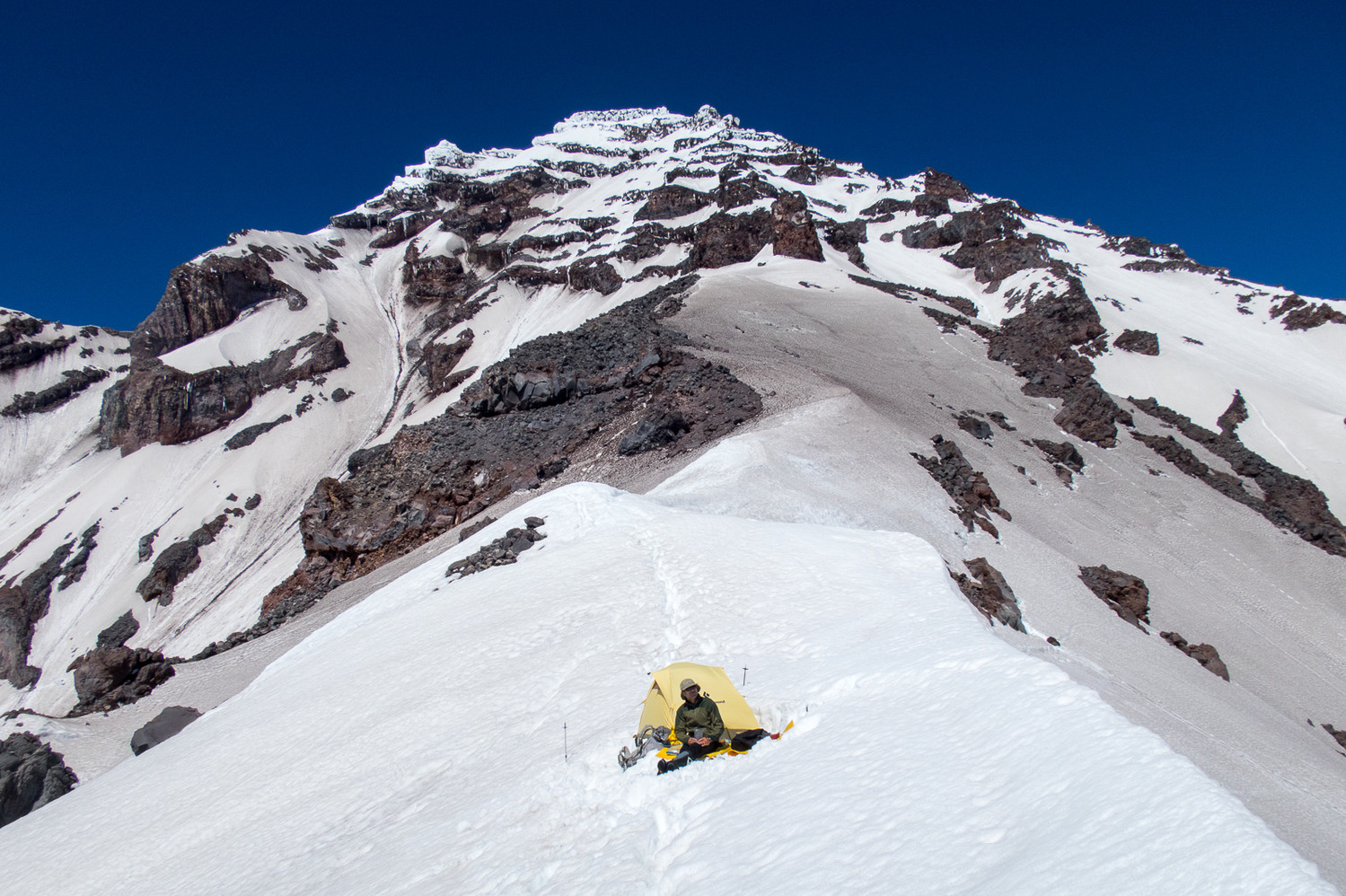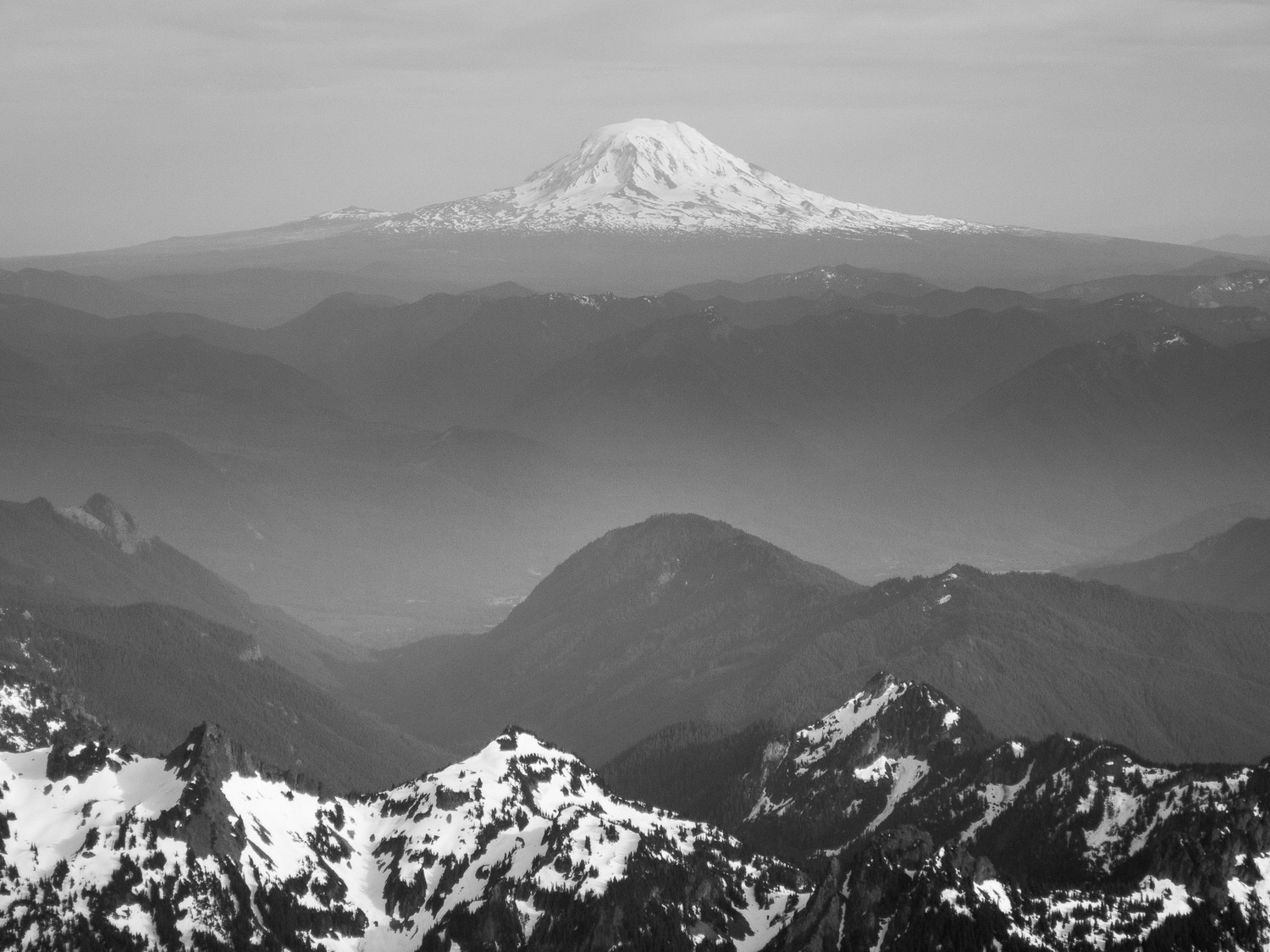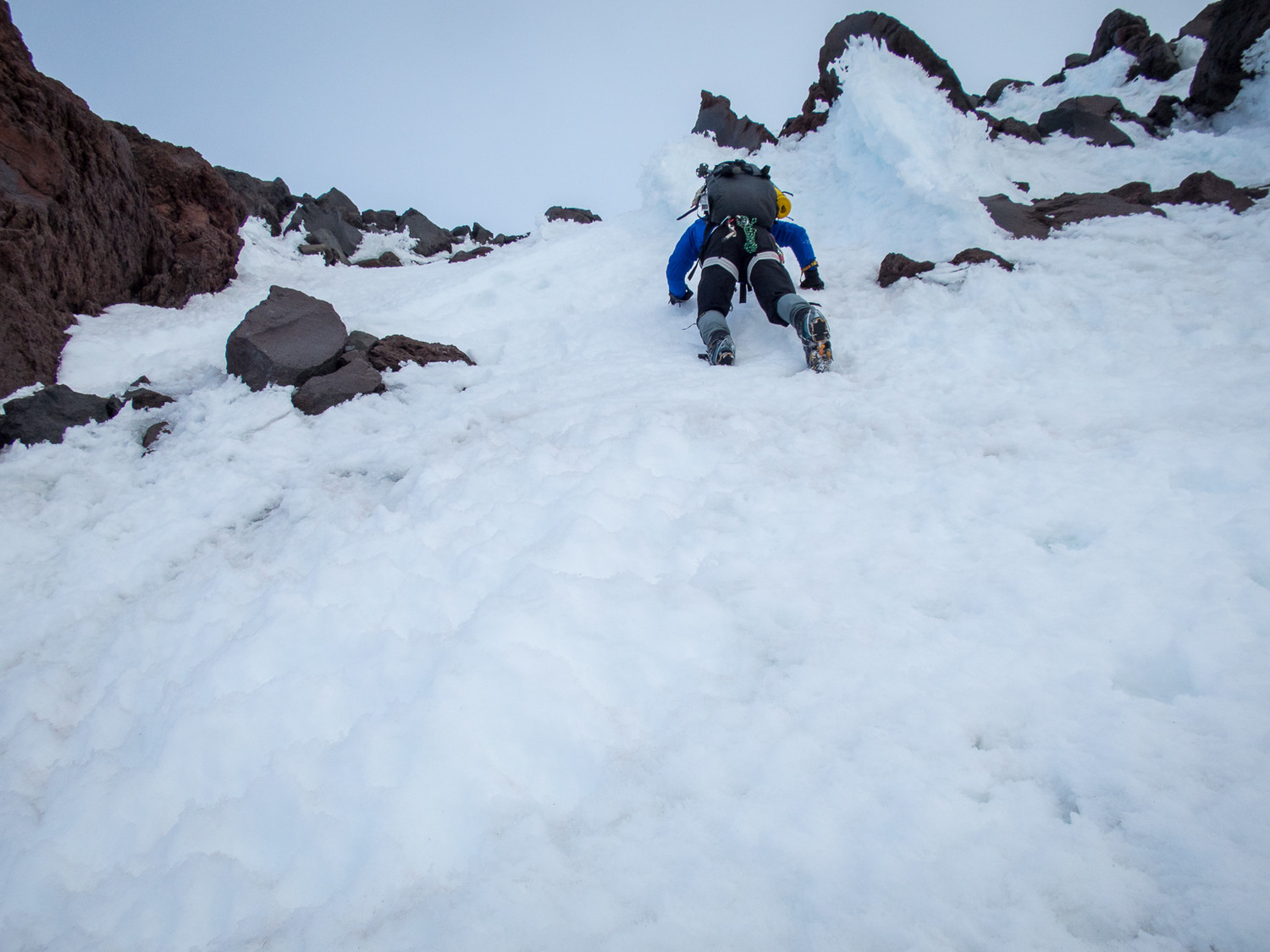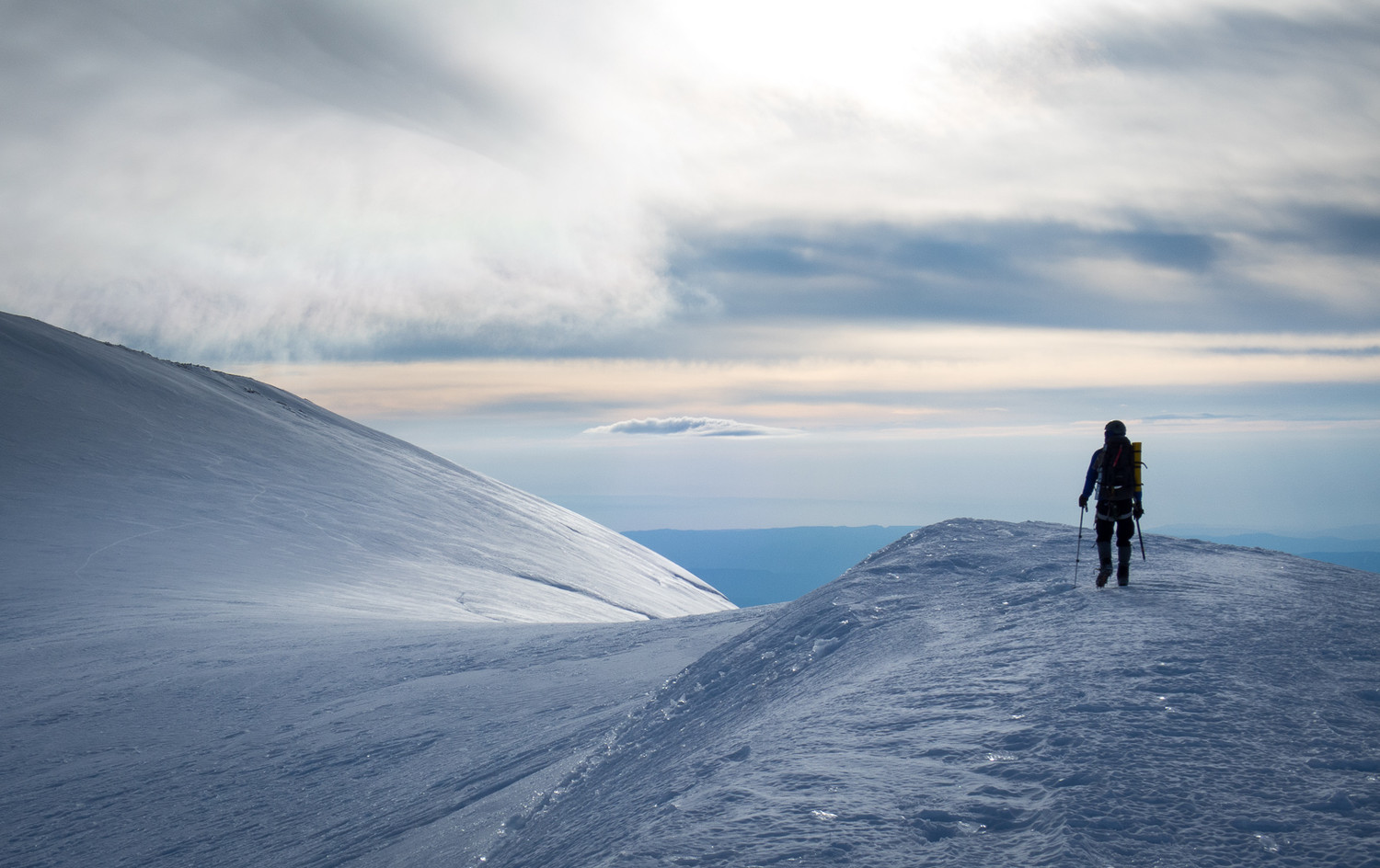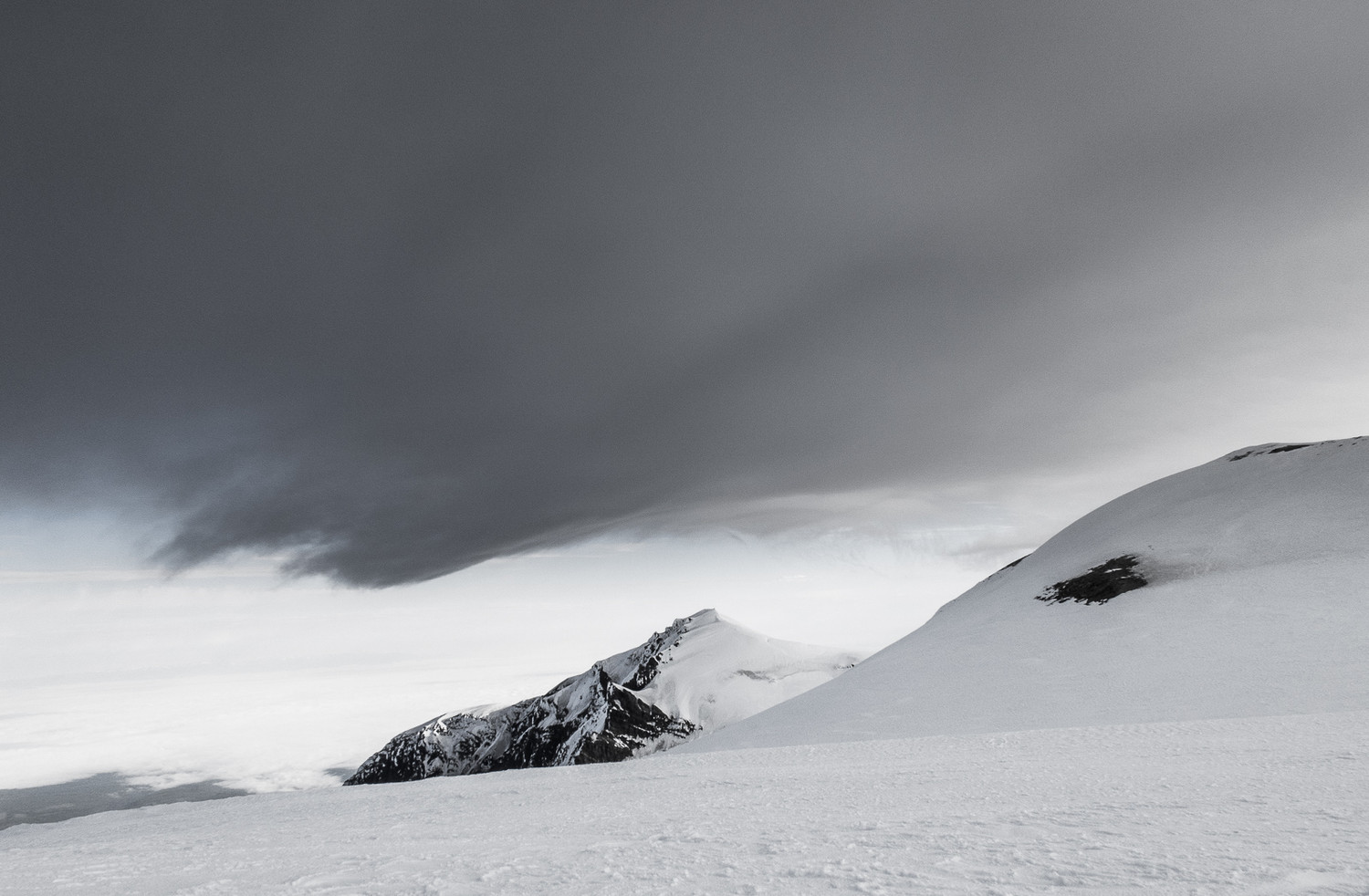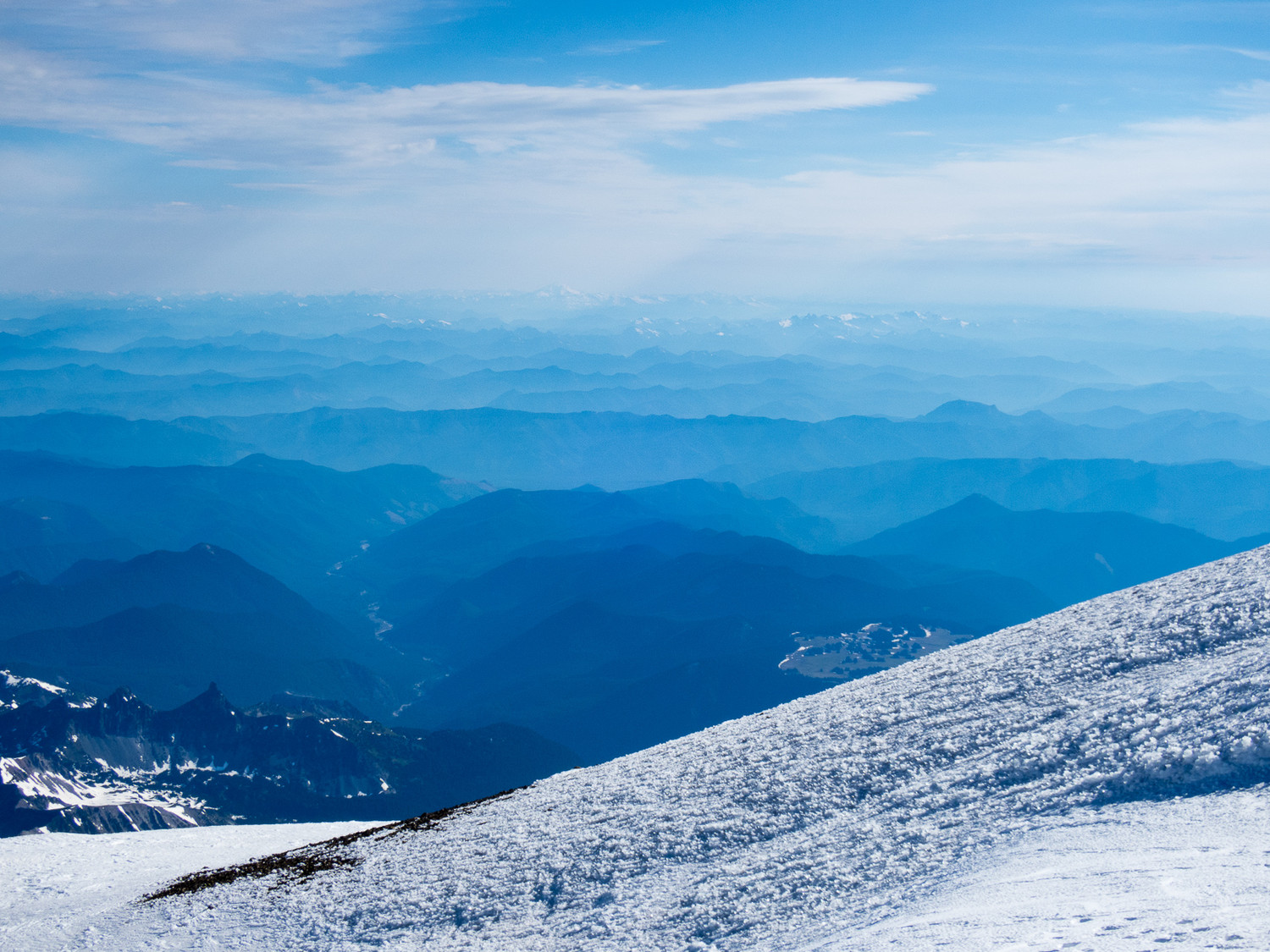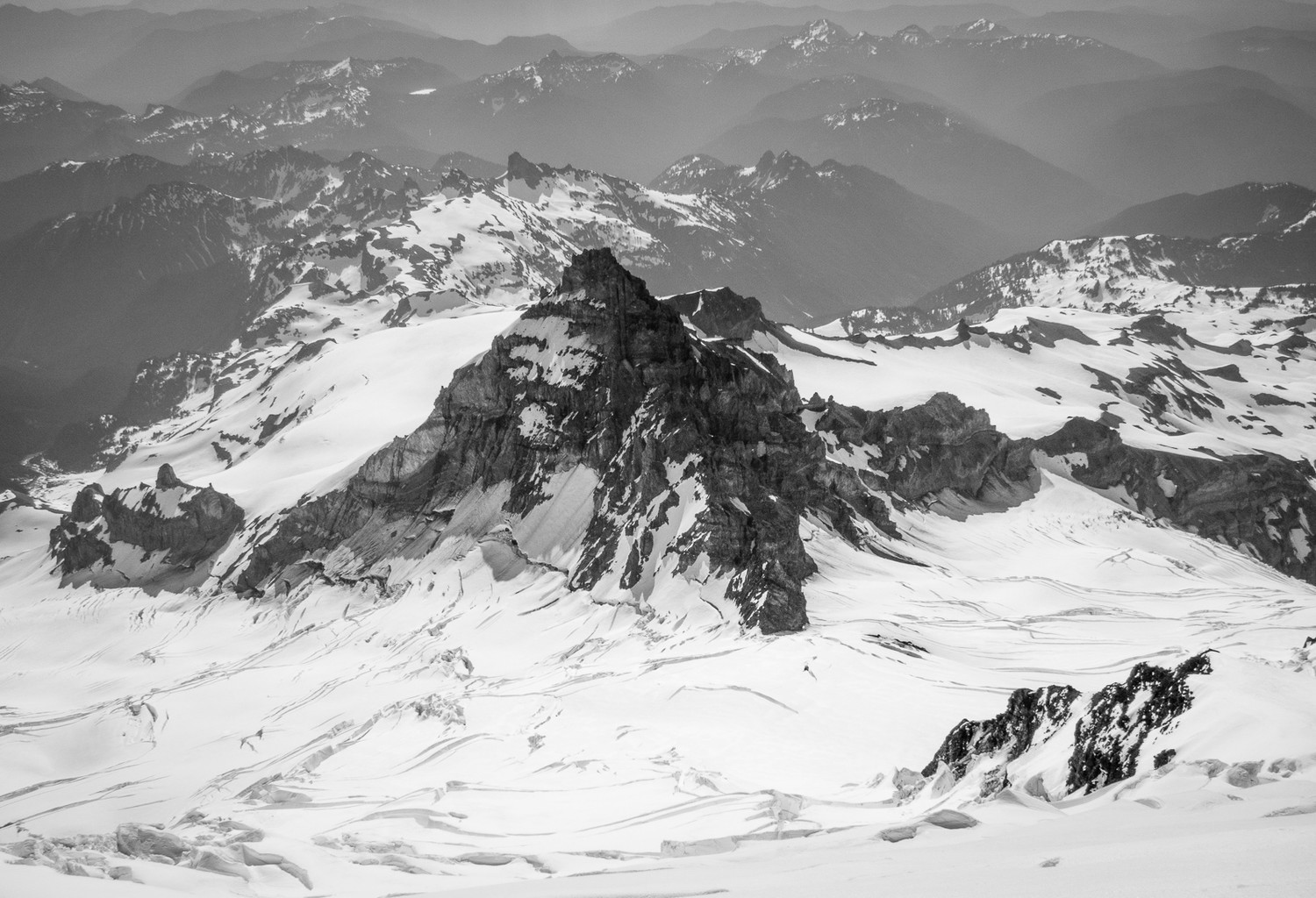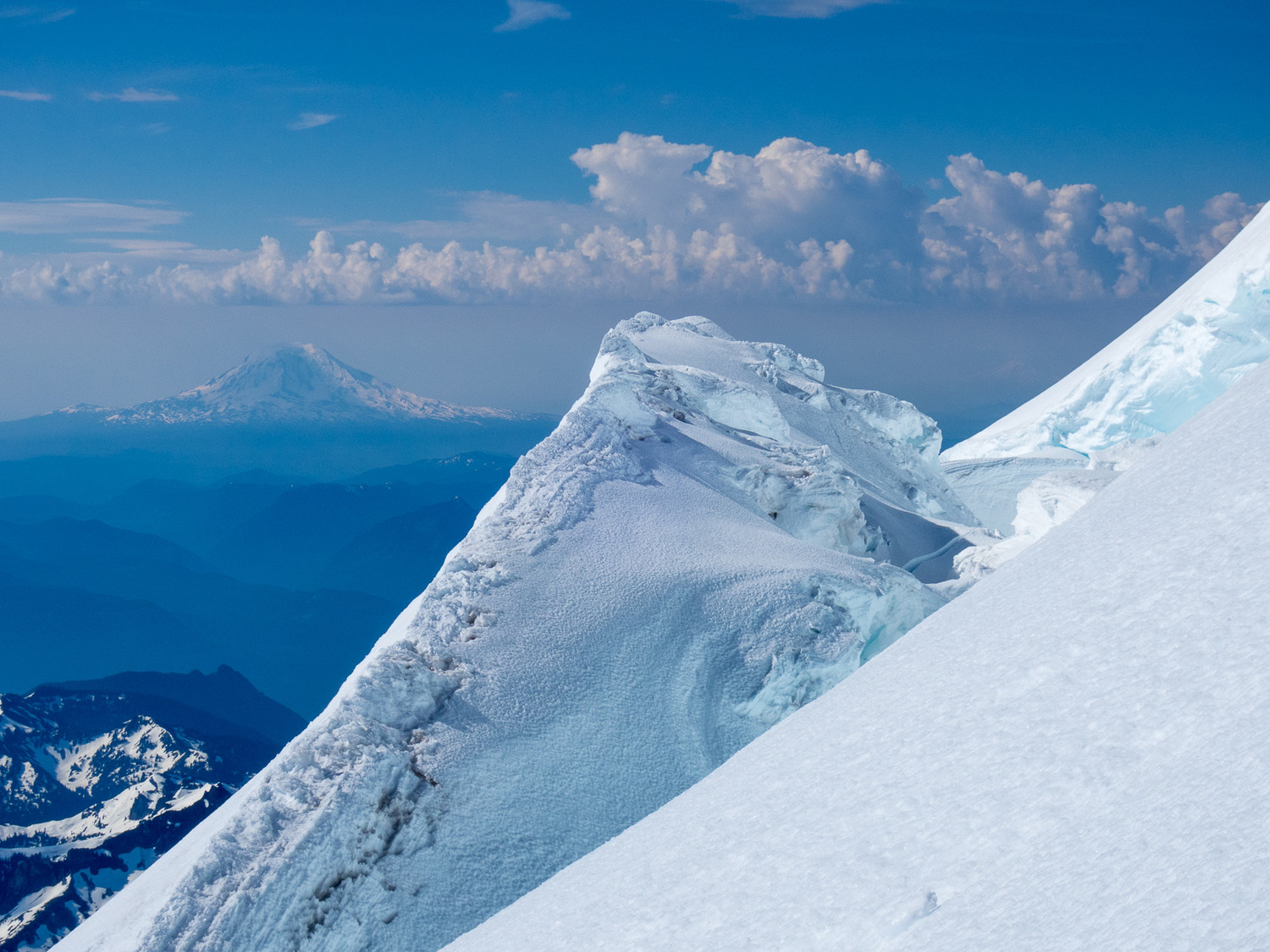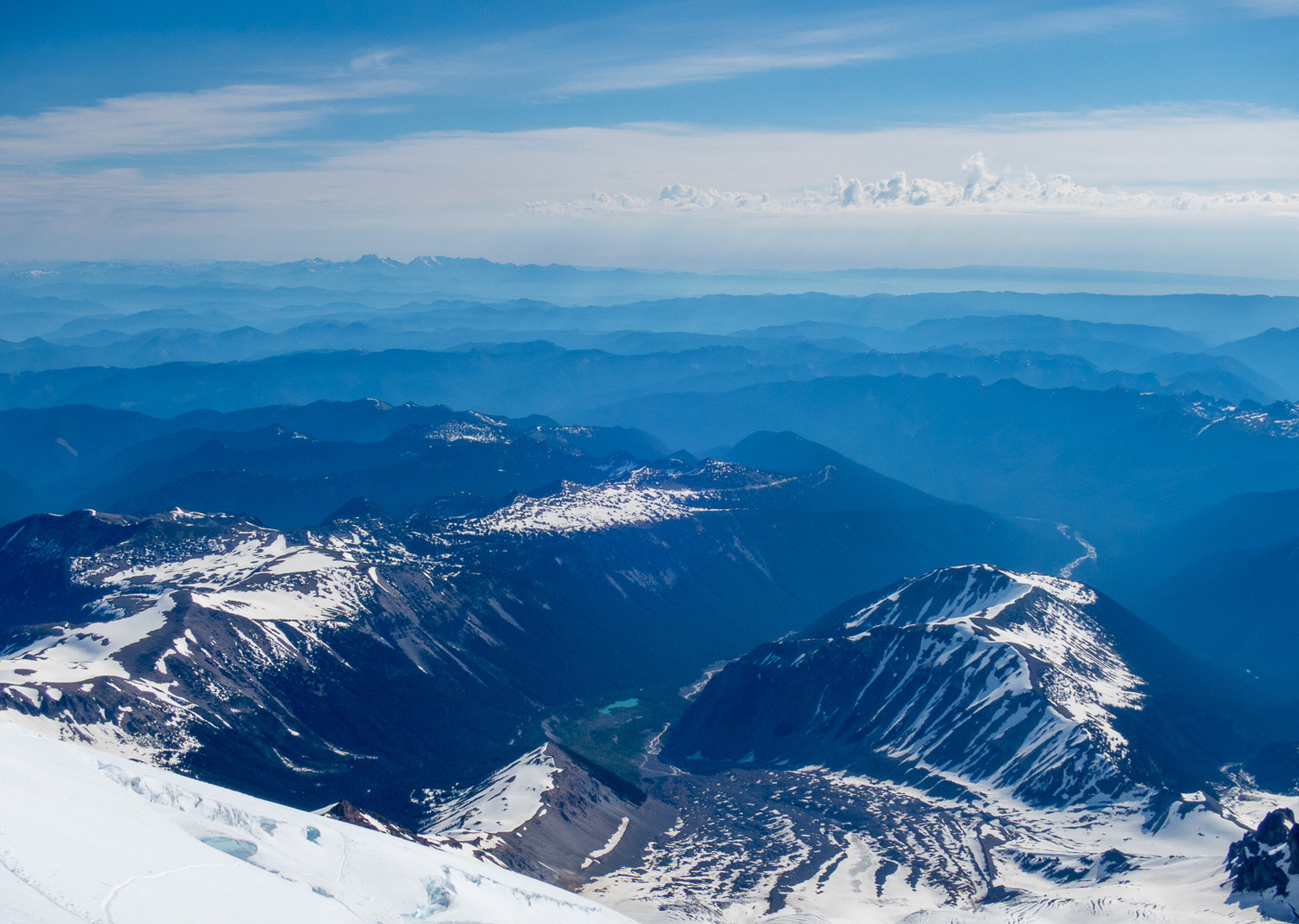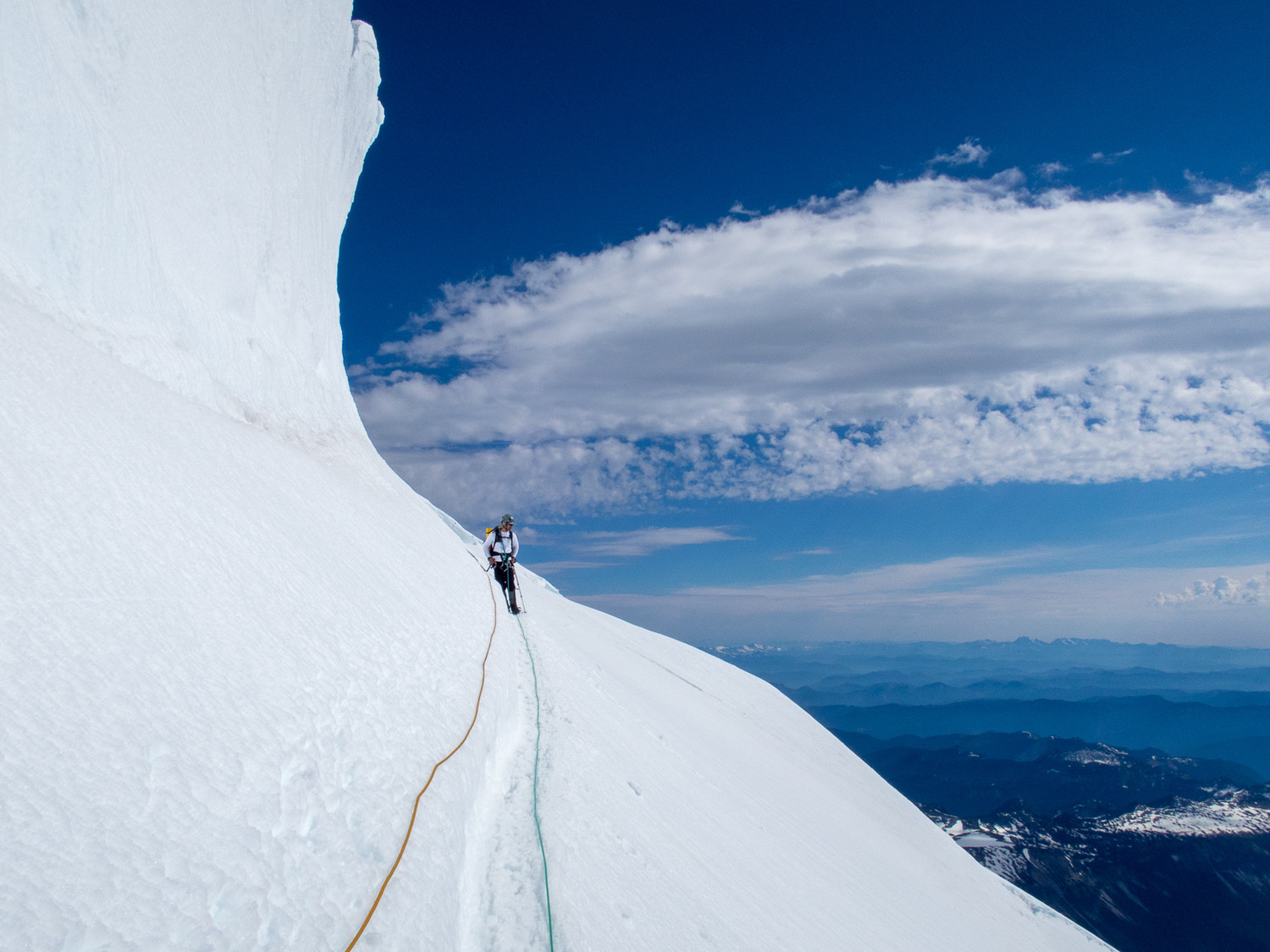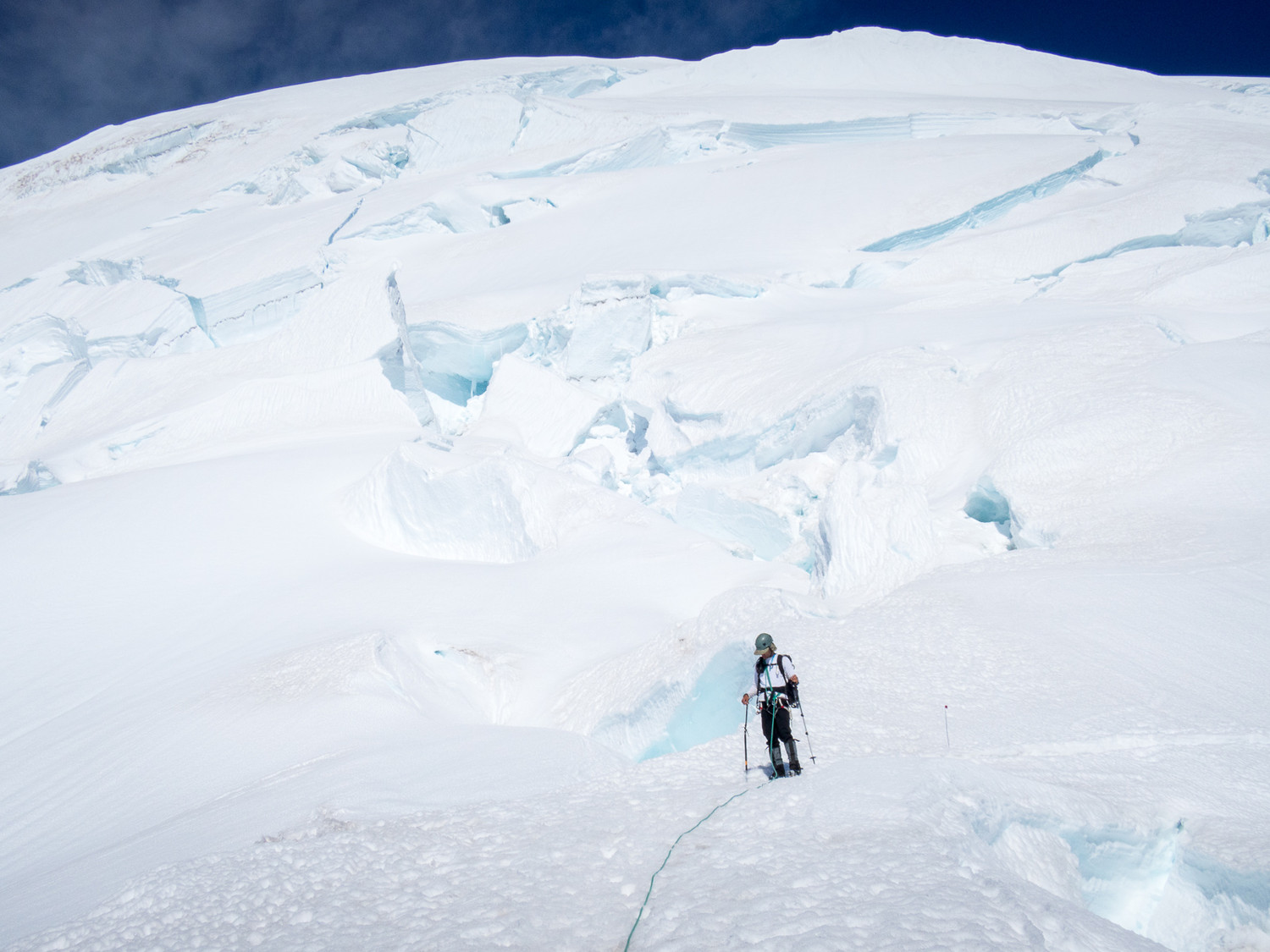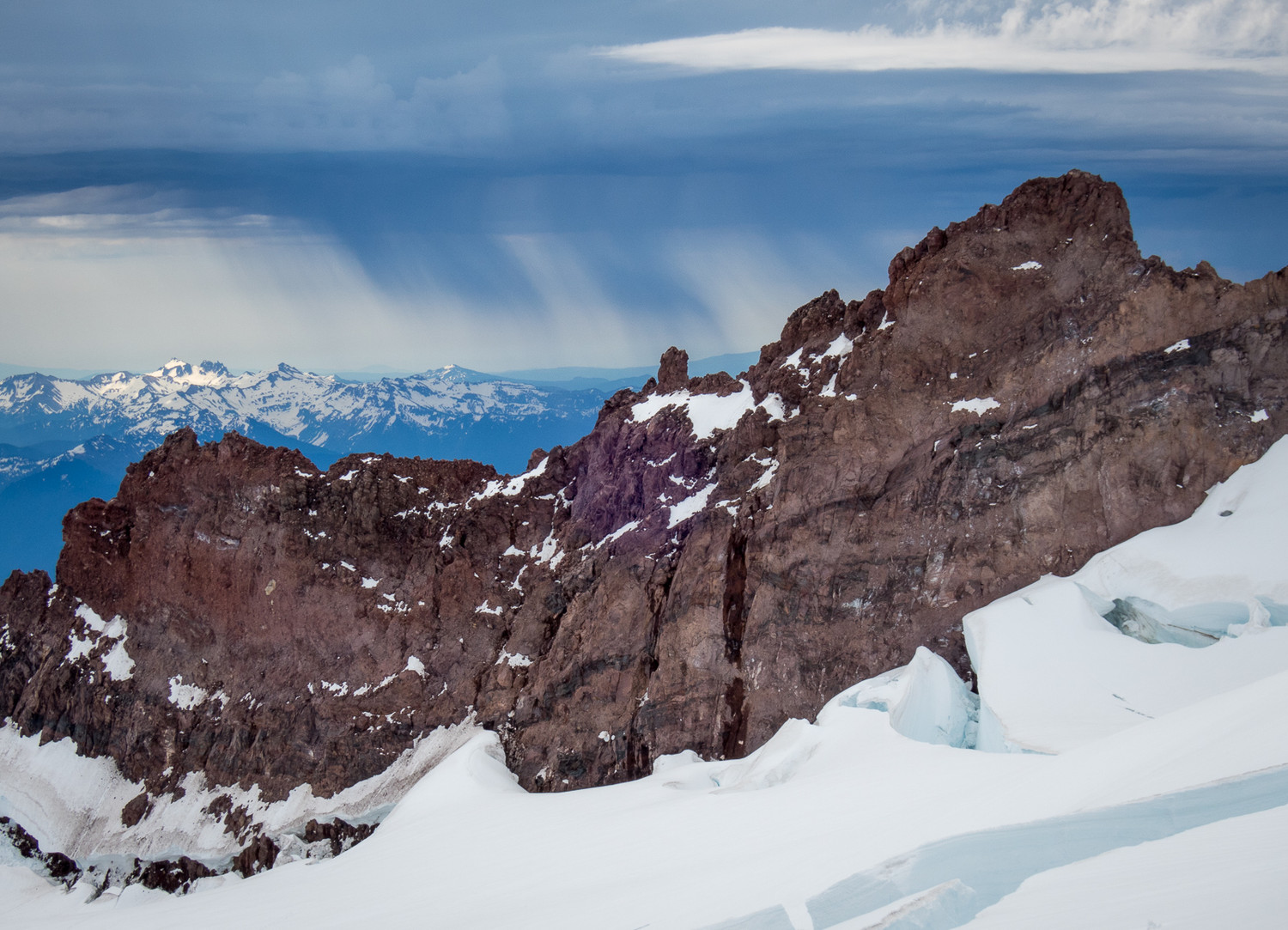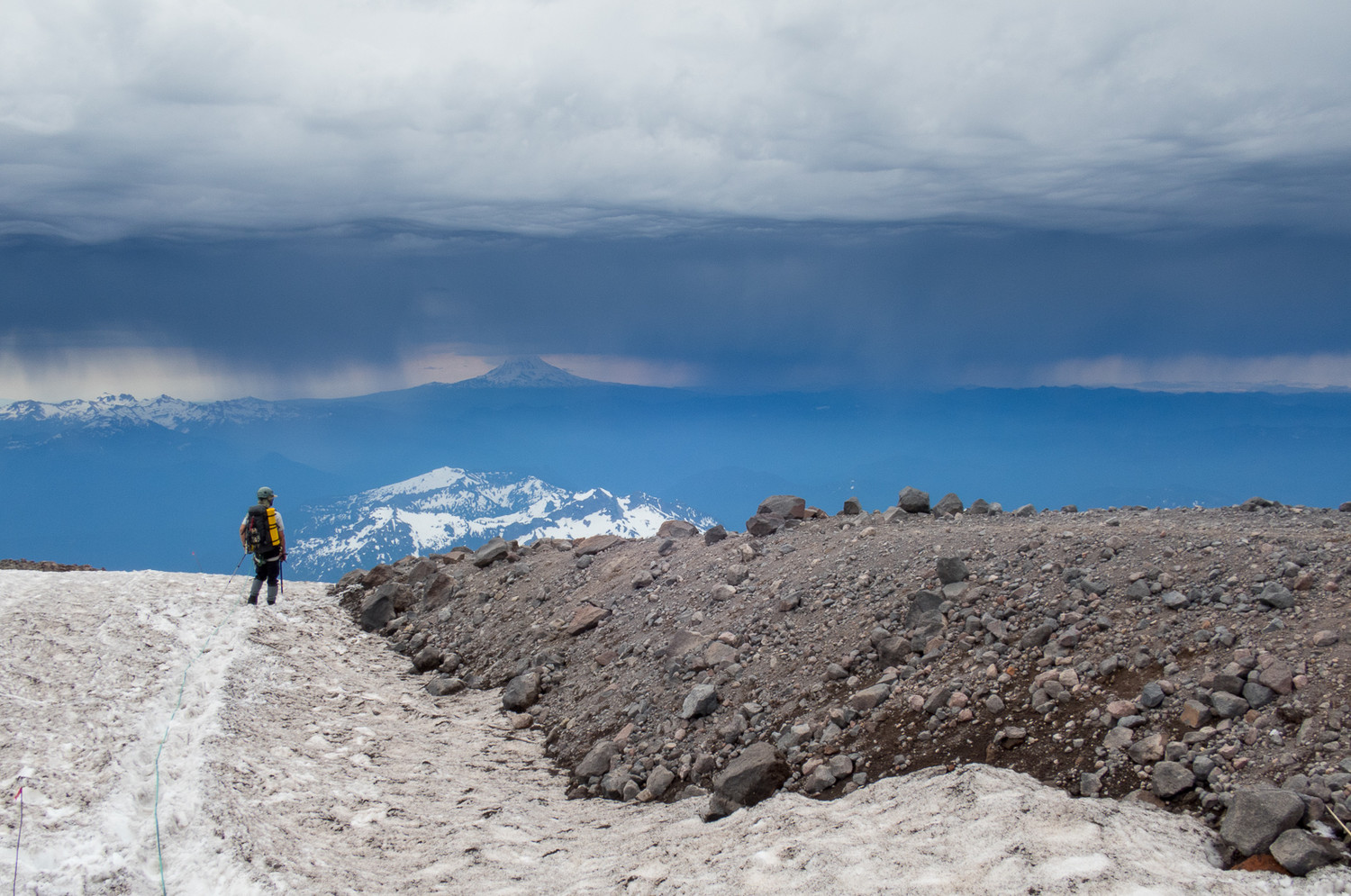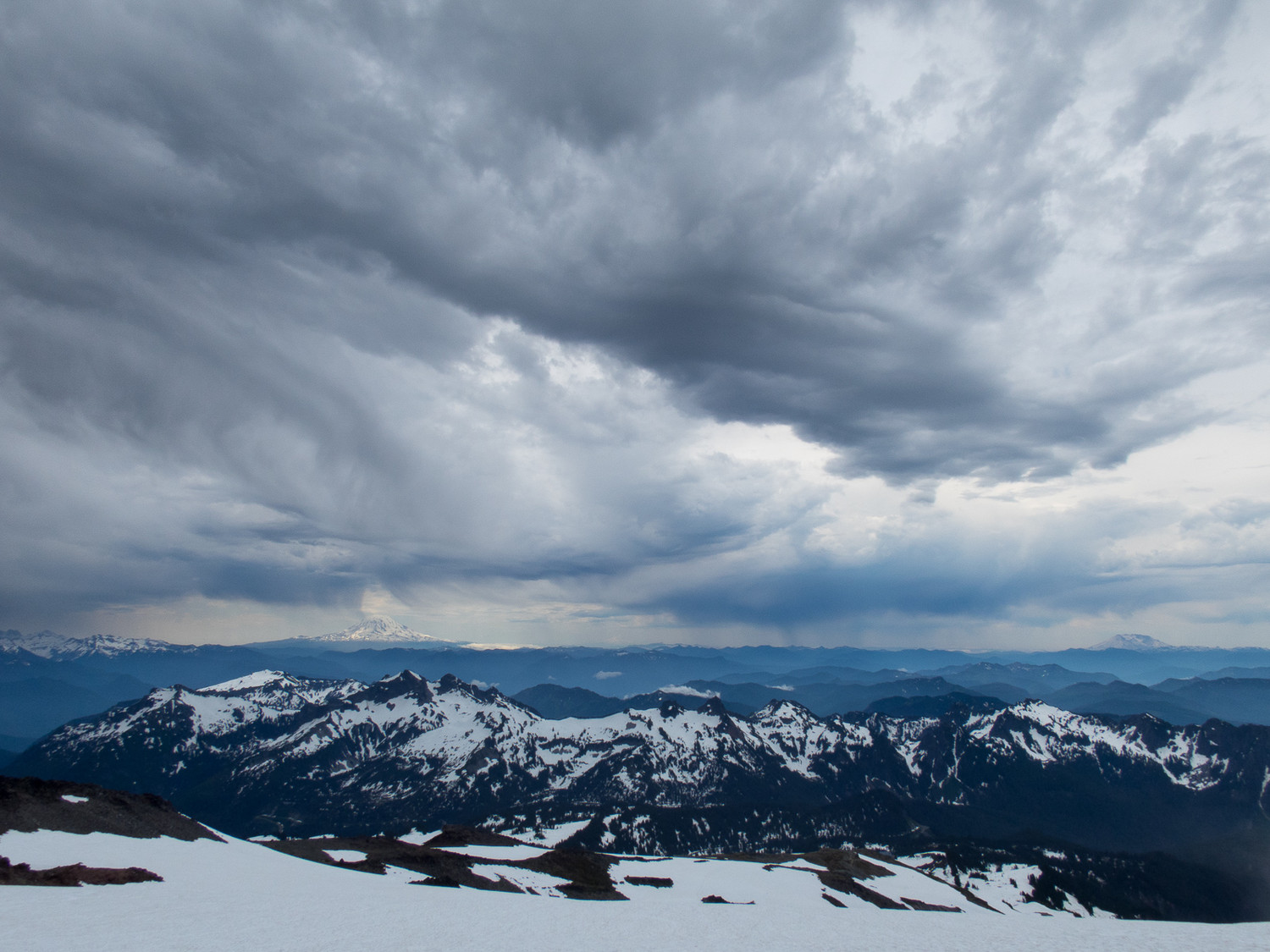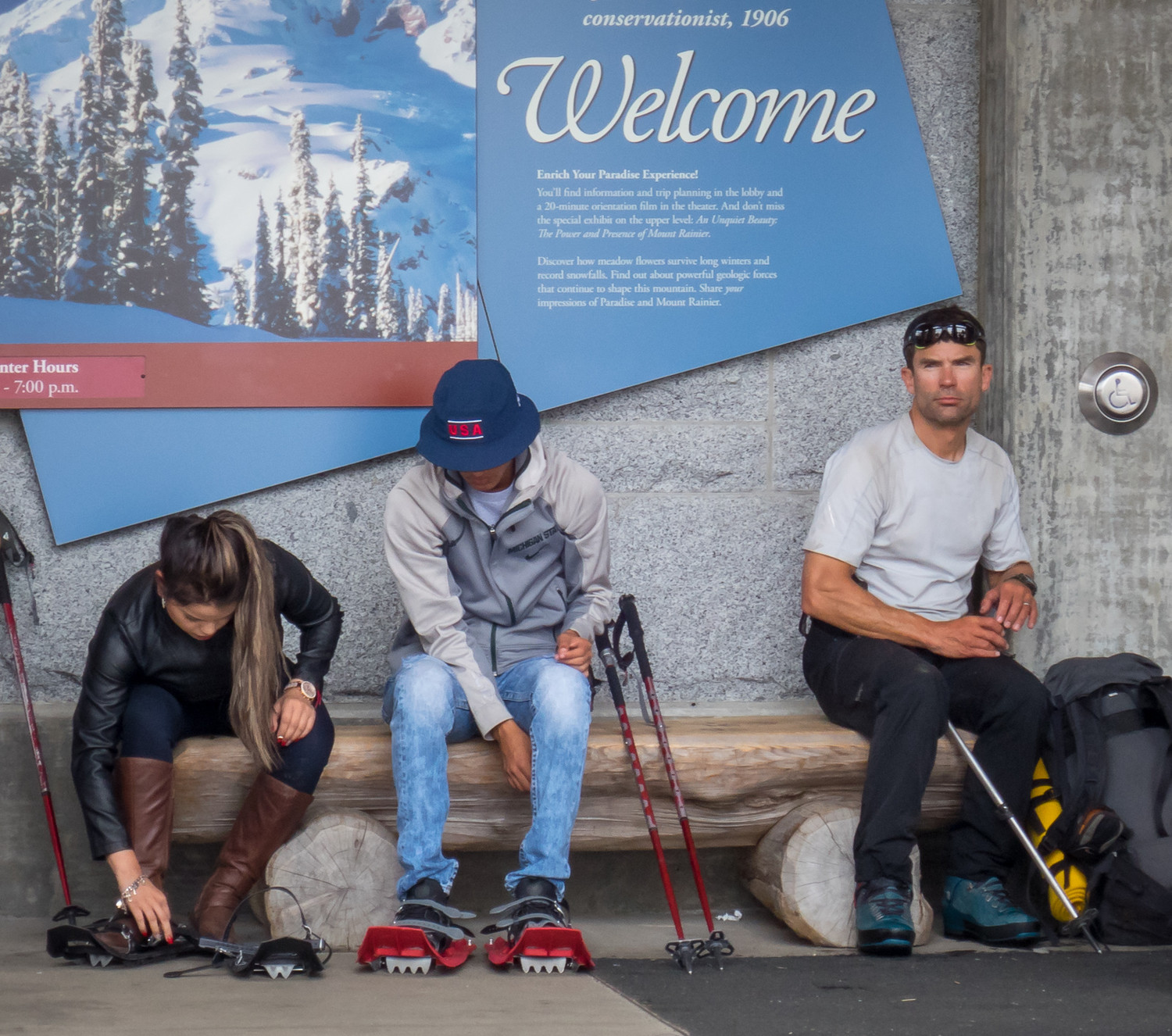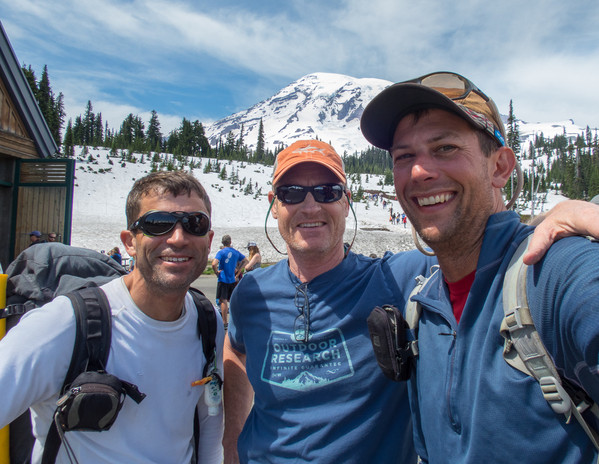 Gear Notes:
Light rope, steel crampons, axe, helmet, light second tool (camp corsa nanotech perfect).
Approach Notes:
"Unmaintained" Tahoma creek trail is key.