Trip:
Silver Star - Burgundy Col/Silver Star Glacier
Date:
6/24/2017
Trip Report:
I climbed Silver Star
ten years ago
as a backup plan for Rainier. I stopped short of the actual summit by about 15 feet. Now that I am pursuing Bulgers seriously I felt the need to be honest and get those final feet. I also thought I'd bring my kid on his first glacier climb (albeit pretty tame).
We drove up Friday and car camped at a nearby TH. Up at 4:15 am and boots on trail at 5:30. We got to Burgundy col at 8:45, put on crampons and downclimbed. Turns out the crampons were not needed but we kept them on anyways until the summit block.
My son contemplating the down climb. He rocked it!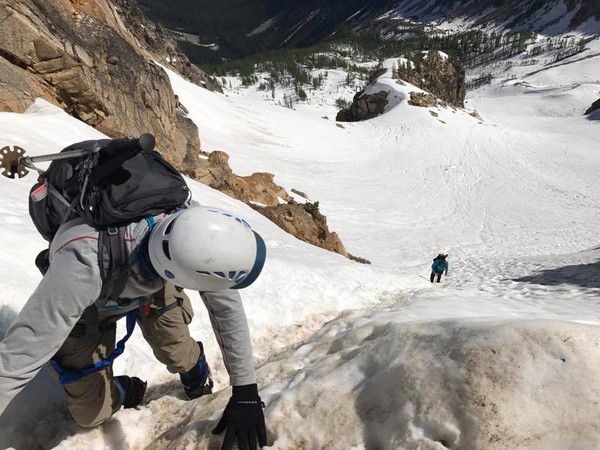 The glacier is still filled in. We followed a boot path to the saddle. It was cruiser. No postholing. We scrambled onto the rock, took of crampons and untied. We followed the left-trending ramp until just below the summit block: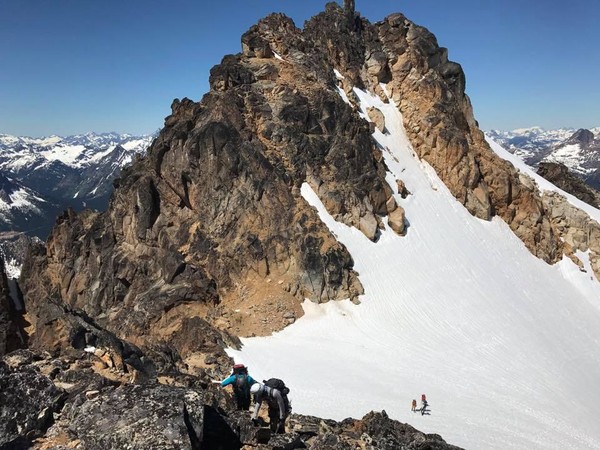 I solo'd to the top. My partner belayed my son around one exposed corner and I belayed him onto the summit block. We both opted to summit
au cheval
as standing up there seemed inadvisable.
Summit shot: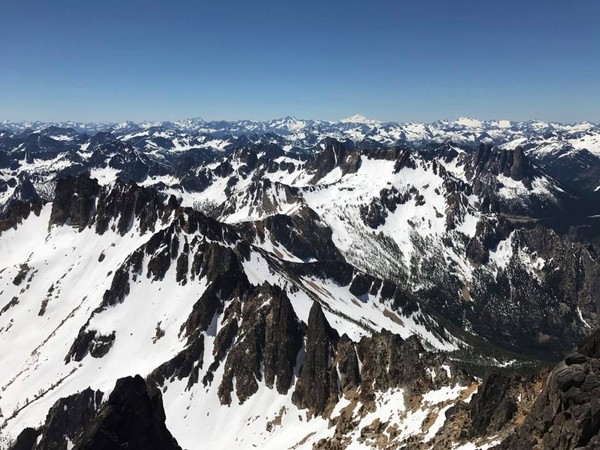 After spending a glorious 90 minutes up there we reluctantly headed down. At the saddle, my son expressed his feeling of accomplishment: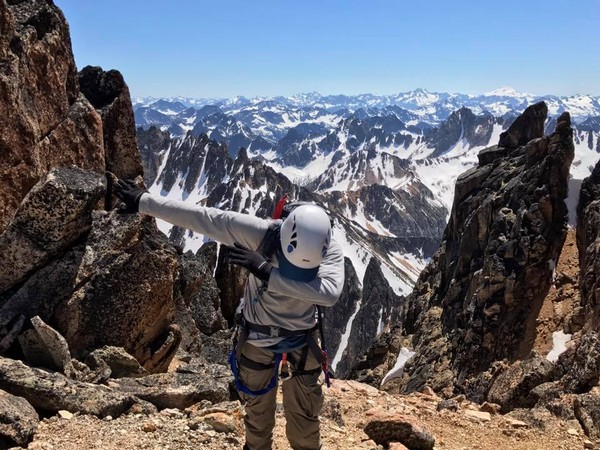 We kept crampons off and opted to glissade the glacier unroped.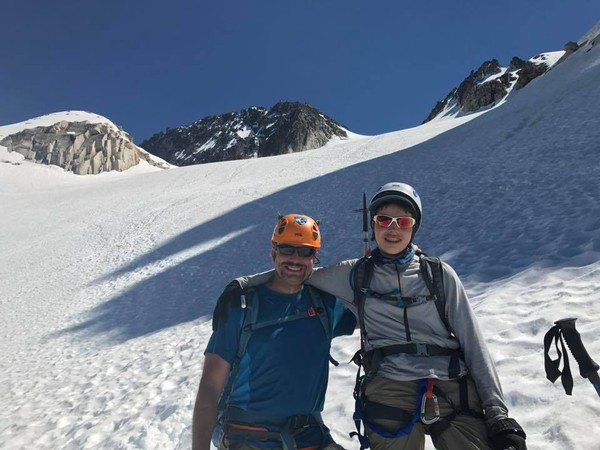 The hike out from the col sucked (hot, dry), but we had ice cold beverages awaiting at the car. Congrats to my son on his 11th Bulger summit.
Gear Notes:
40m rope, picket, helmet.
Approach Notes:
Dry until the bench at 6400', then patchy snow. Continuous snow from there to the saddle below the summit.