Trip:
Wilmans Peak and East Wilmans Spire - Wilmans- NW face, East Spire- Standard
Date:
6/17/2017
Trip Report:
My tennis elbow was still bothering me last weekend (getting better though thanks to advice I gathered from the fitness forum), so the North Cascades Blue Collar Tour extended its run. The Wilmans massif was the next stop and the NW face certainly delivered- hauling bikes over the Sauk on a slippery log, discontinuous snow forcing forays onto slimy, exposed 4th class rock, and a glide crack dodging descent that left no room for error. Interestingly, the summit register of Wilmans peak had been hit by lightning, melting the plastic bag inside, which I replaced. It appeared that Wilmans hadn't been climbed since 2009, which actually surprised us- until we started the descent to East Wilmans.
As with most Blue Collar Tours, the rope stayed stowed until we came upon some real 5th class climbing on East Wilmans. This is also where we ran into a friend of mine and his partner who where on their own mission to the unmistakable table-top sized summit with a three piton anchor. We lounged with them for a bit too long as the weather slowly deteriorated and were treated to rain on the hike and bike to the cars.
Strangely, when I last climbed East Wilmans about a dozen years ago I also knew the only other party on the mountain. The Blue Collar Club isn't large, but they are consistent.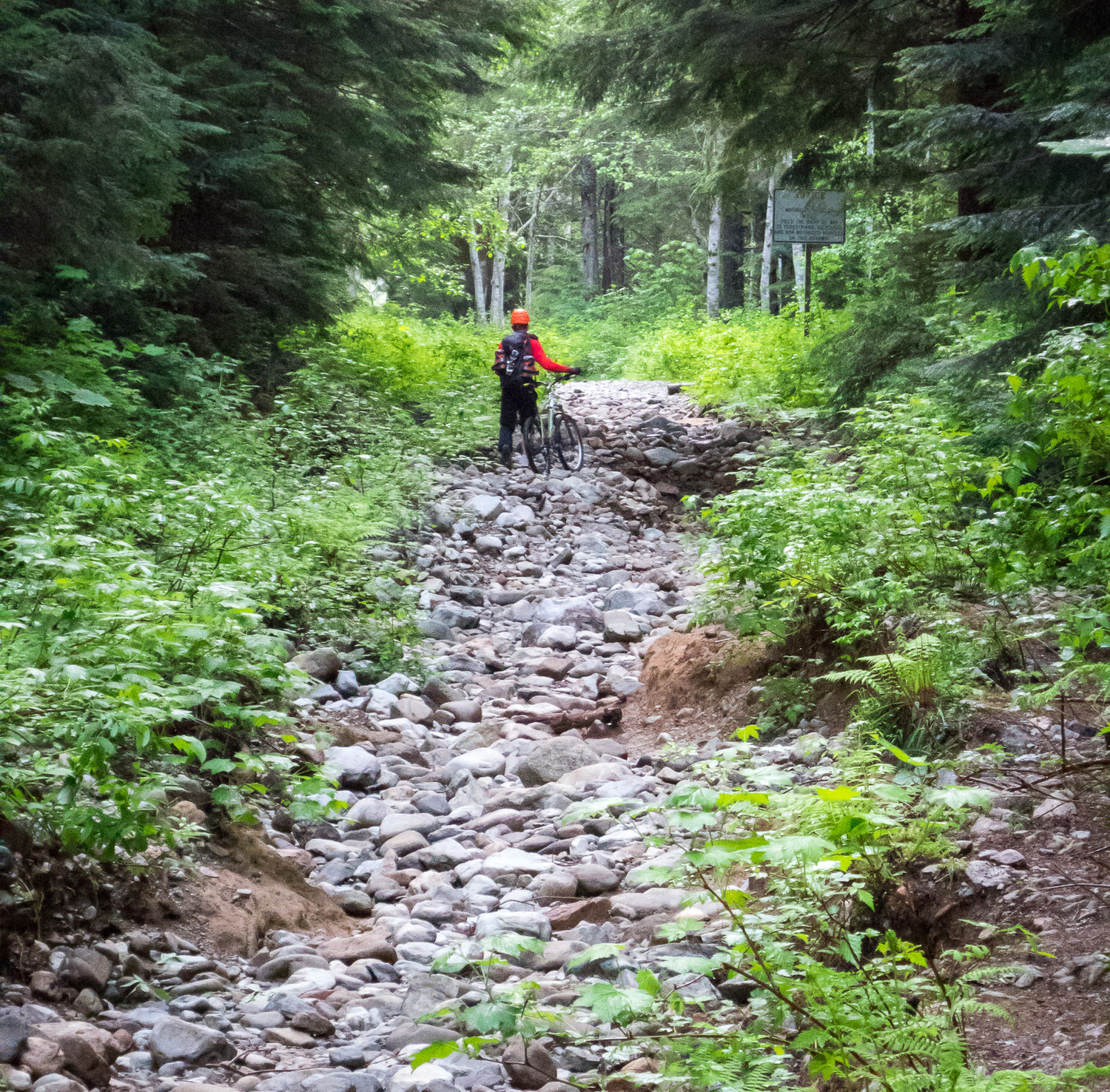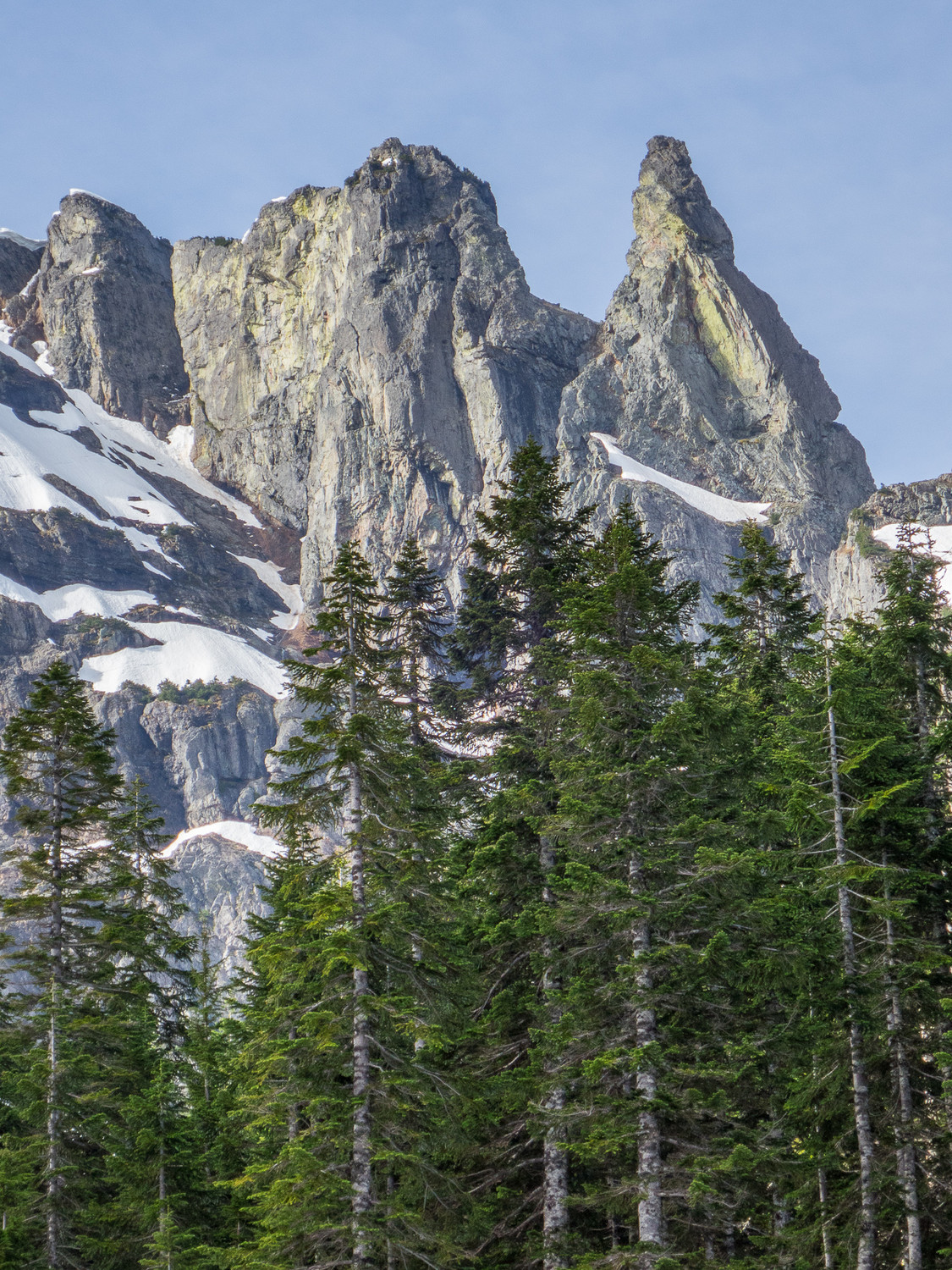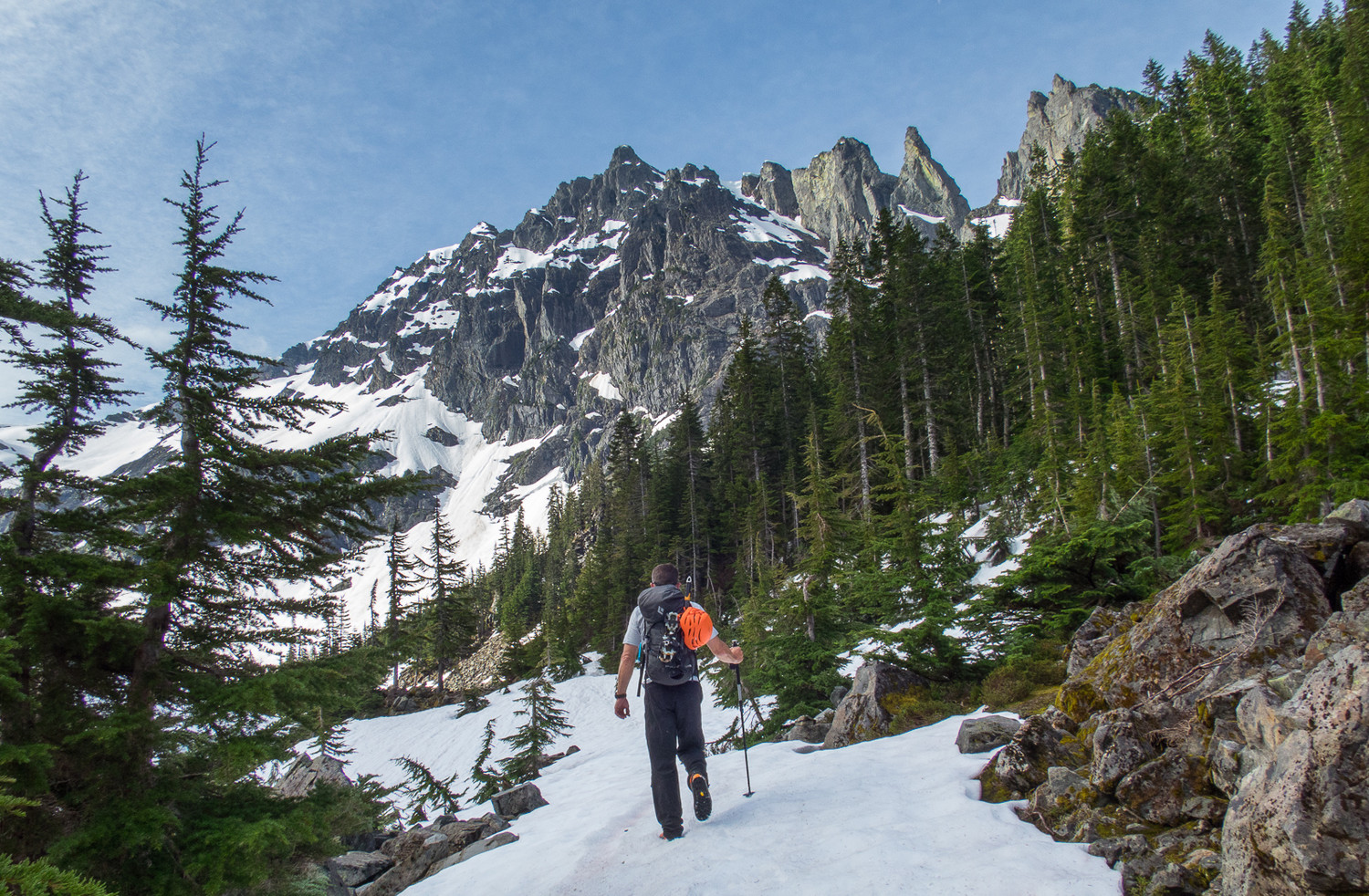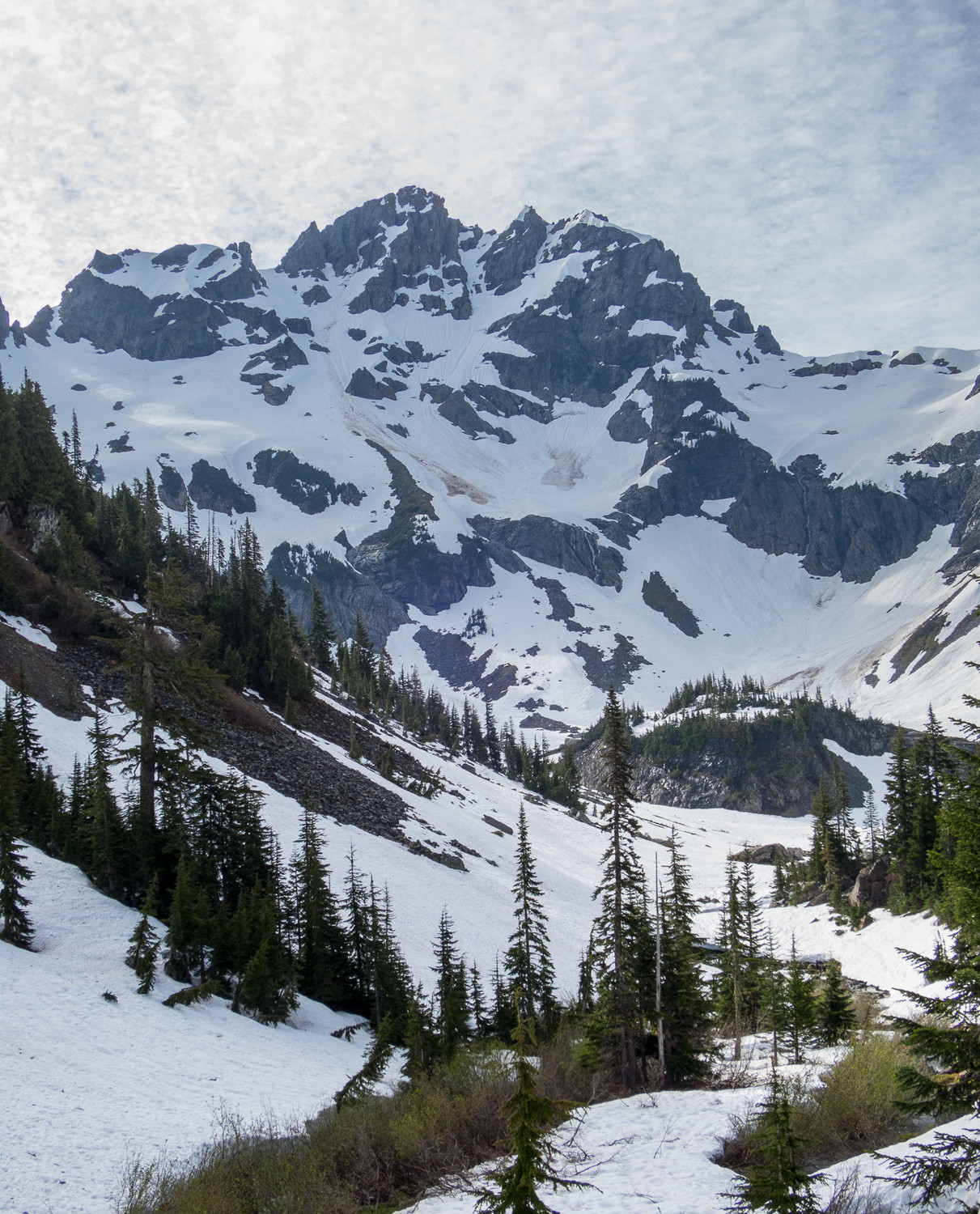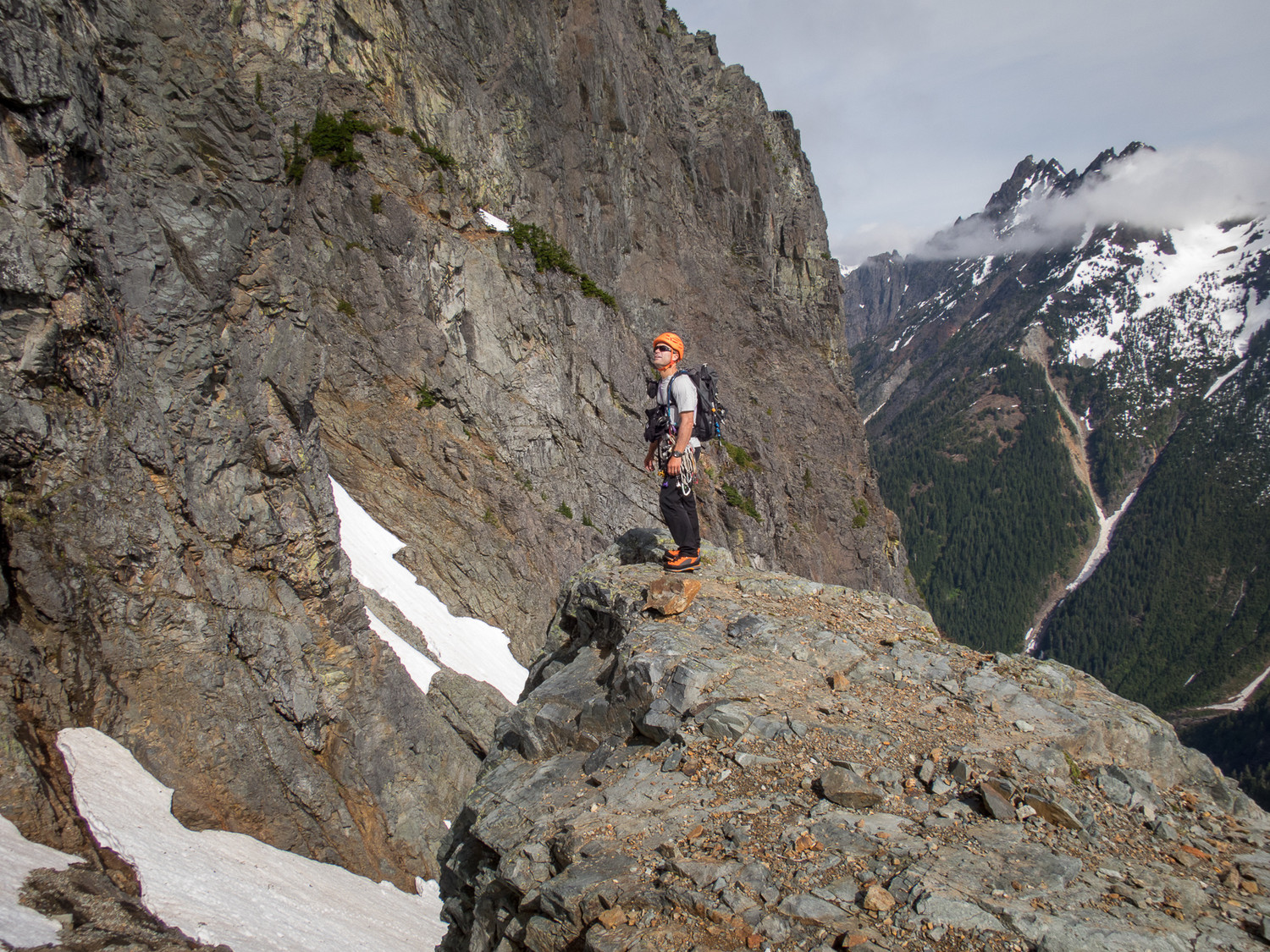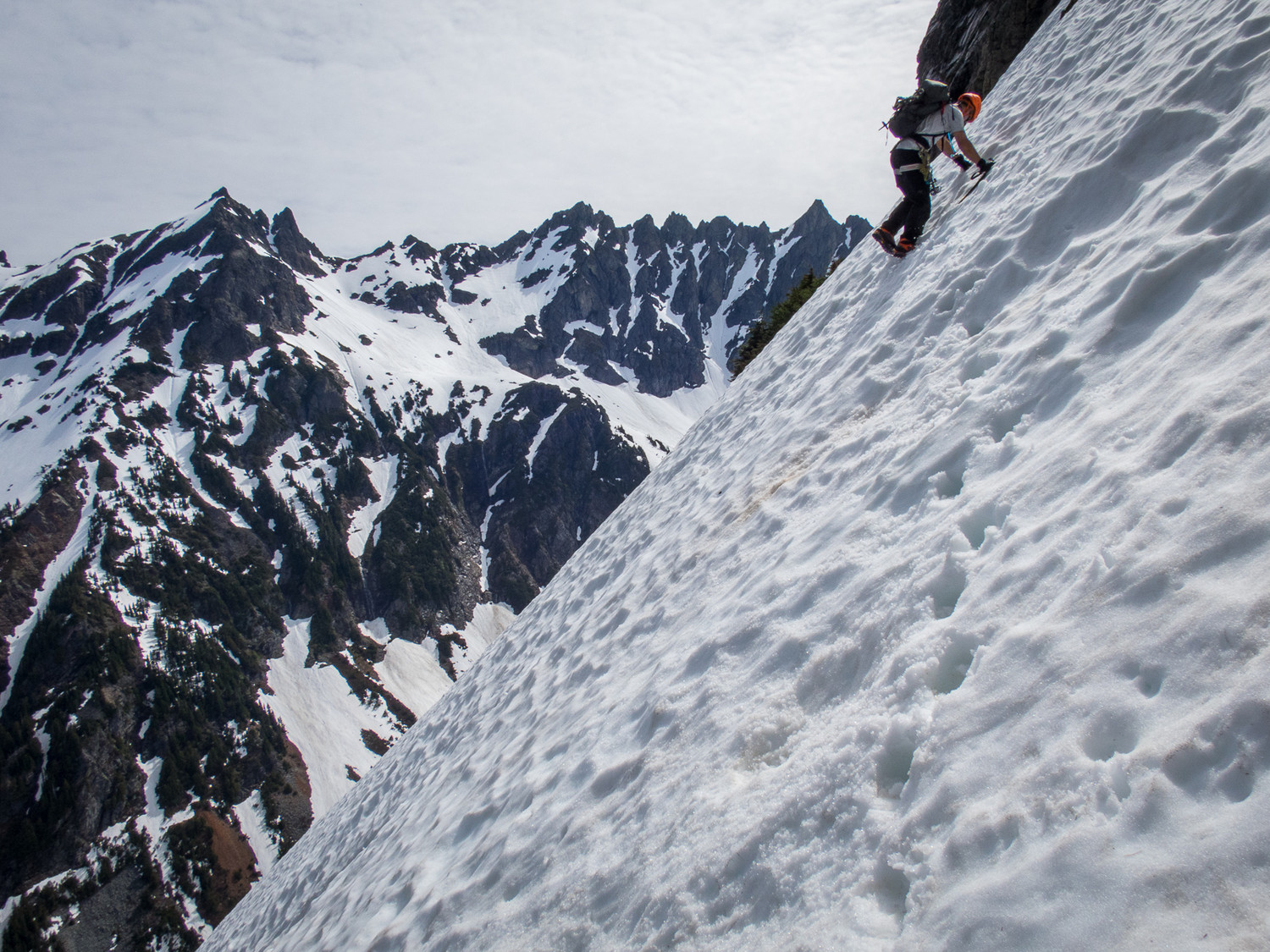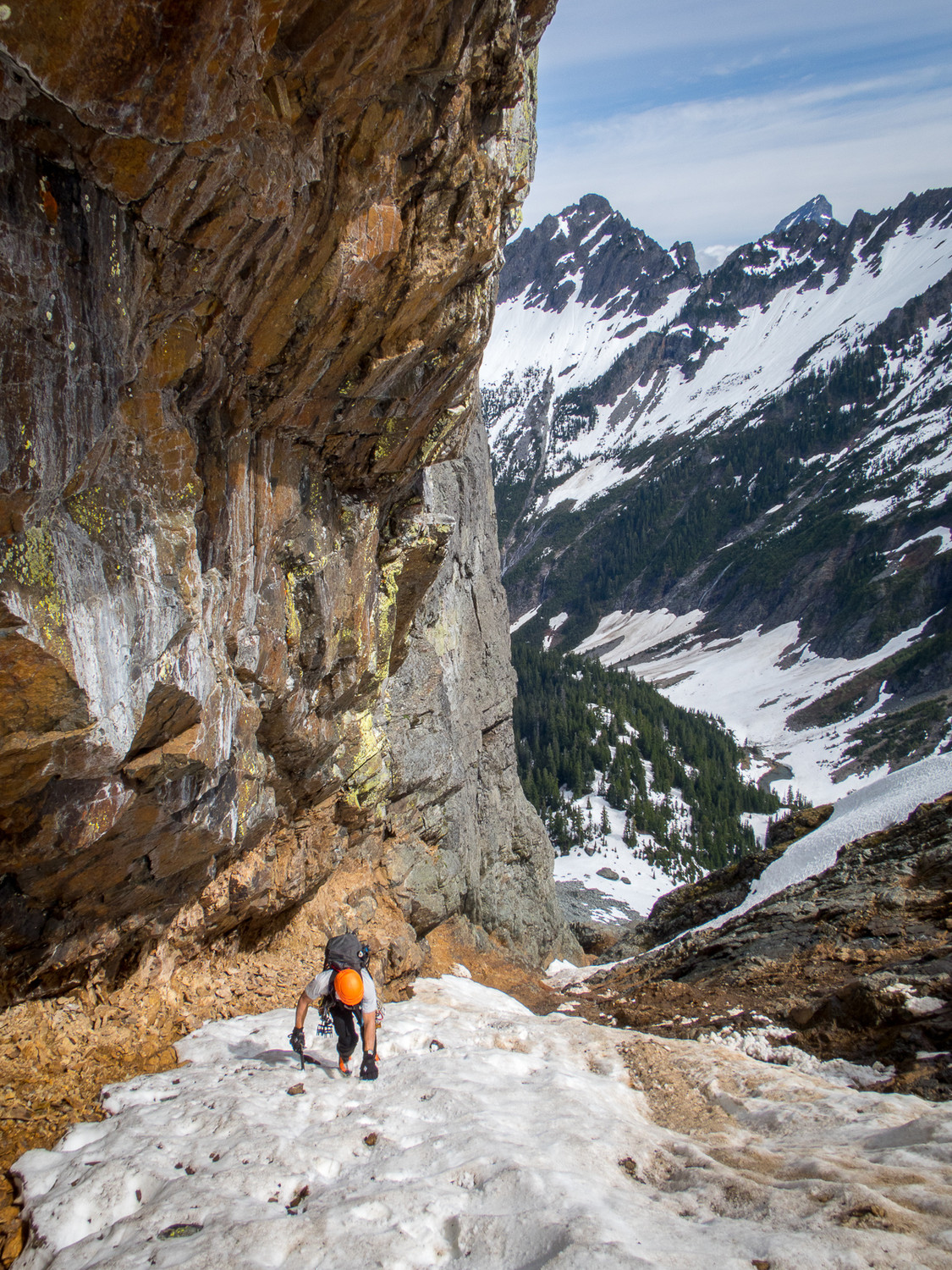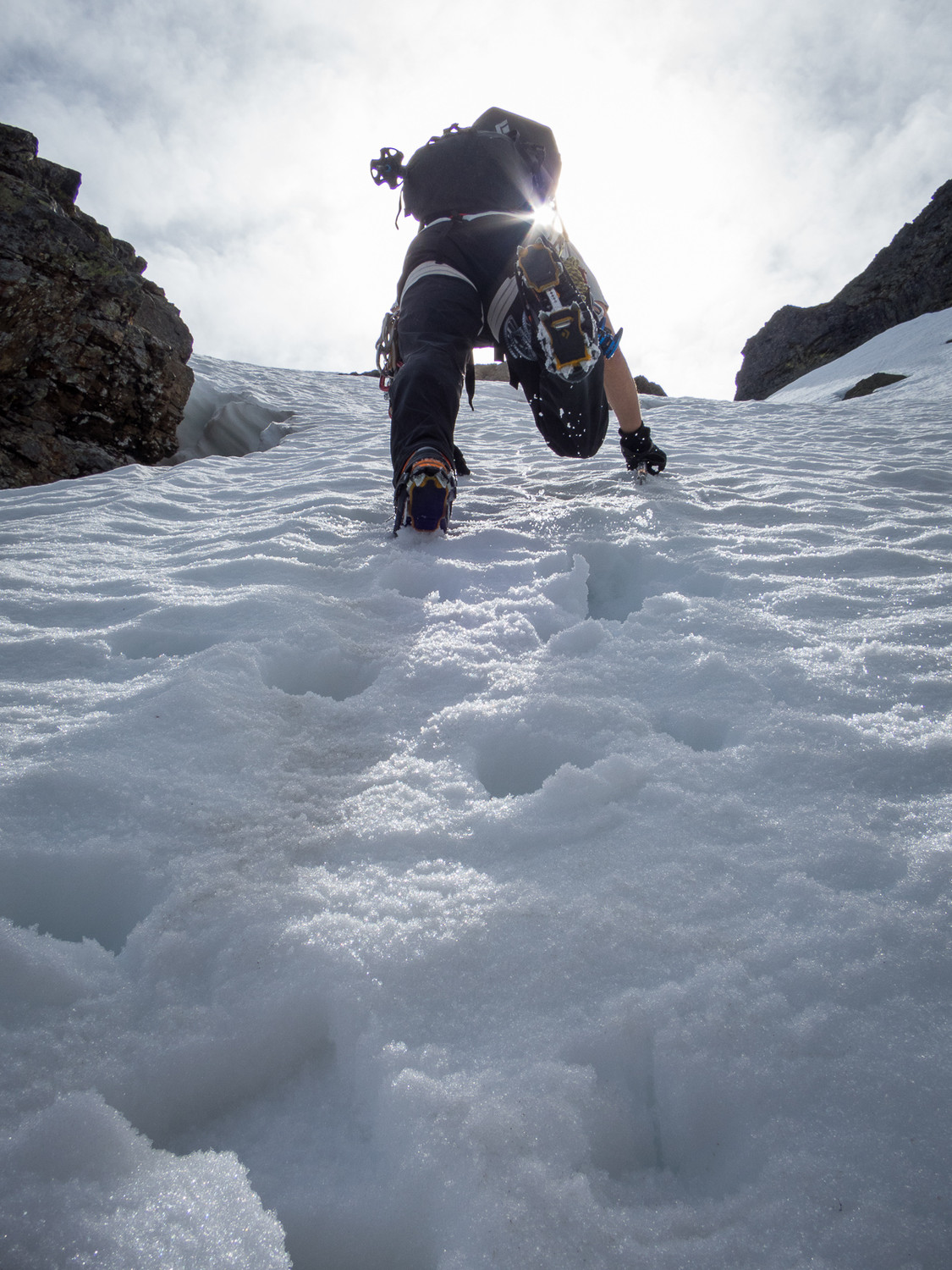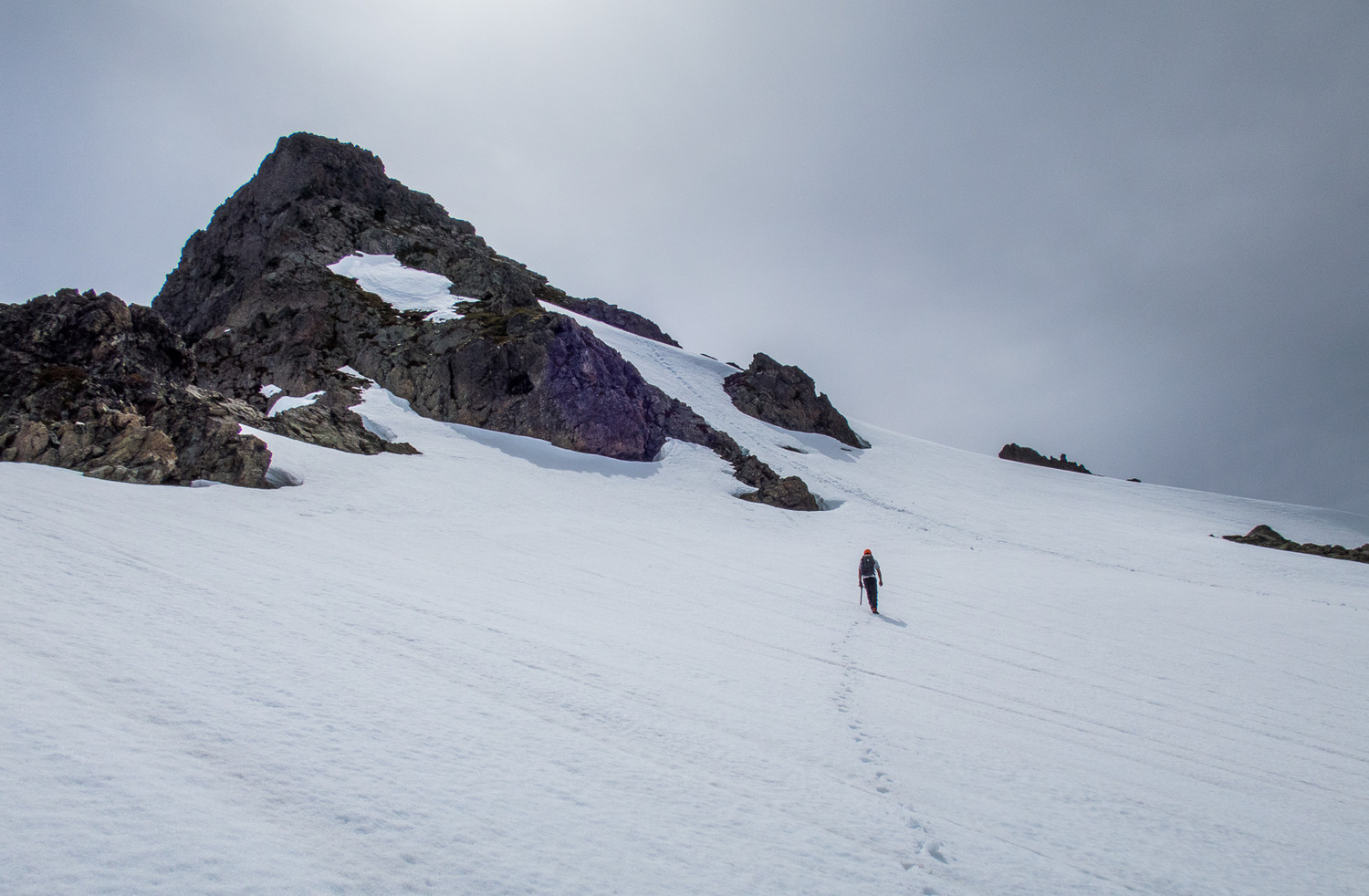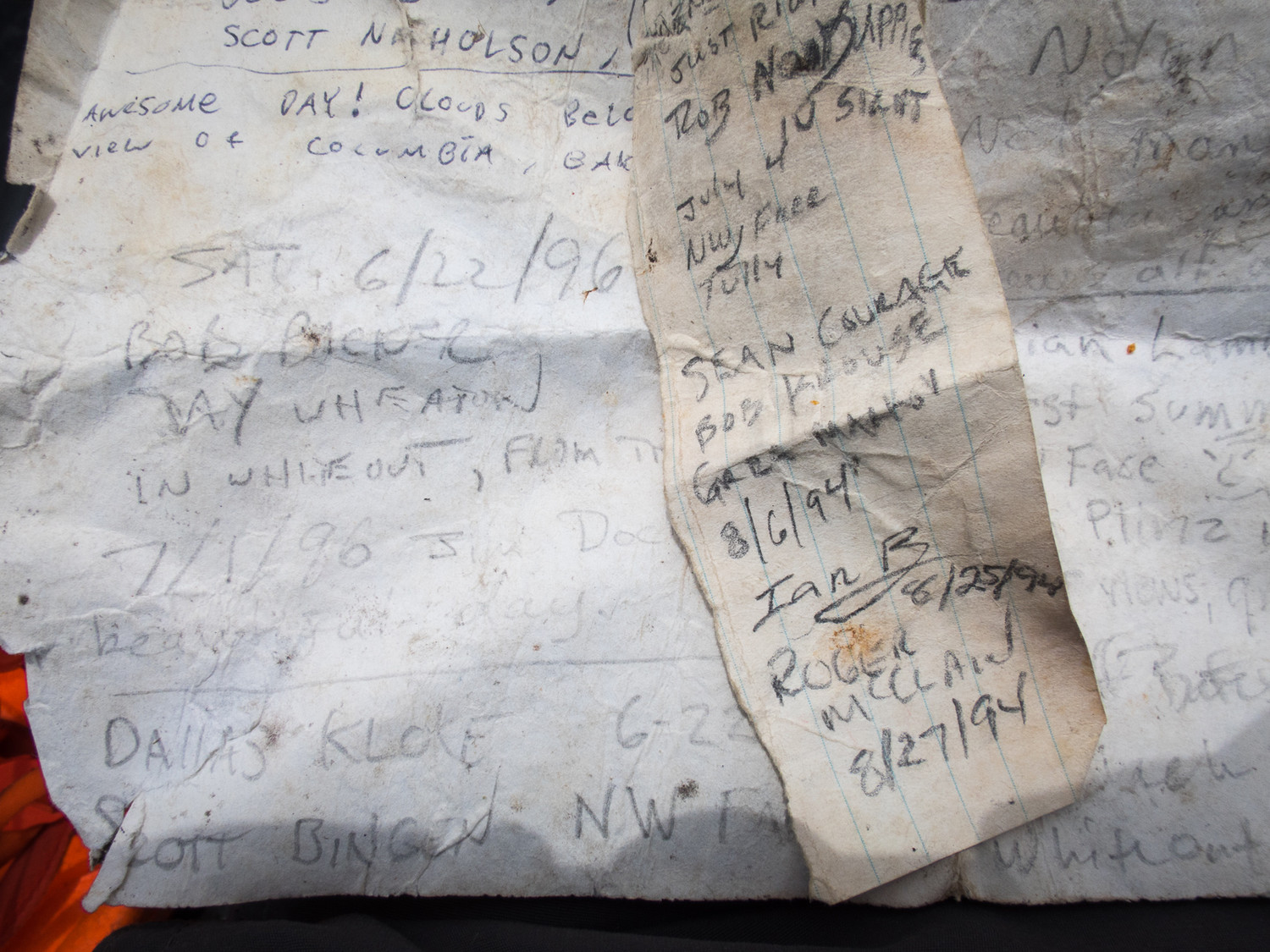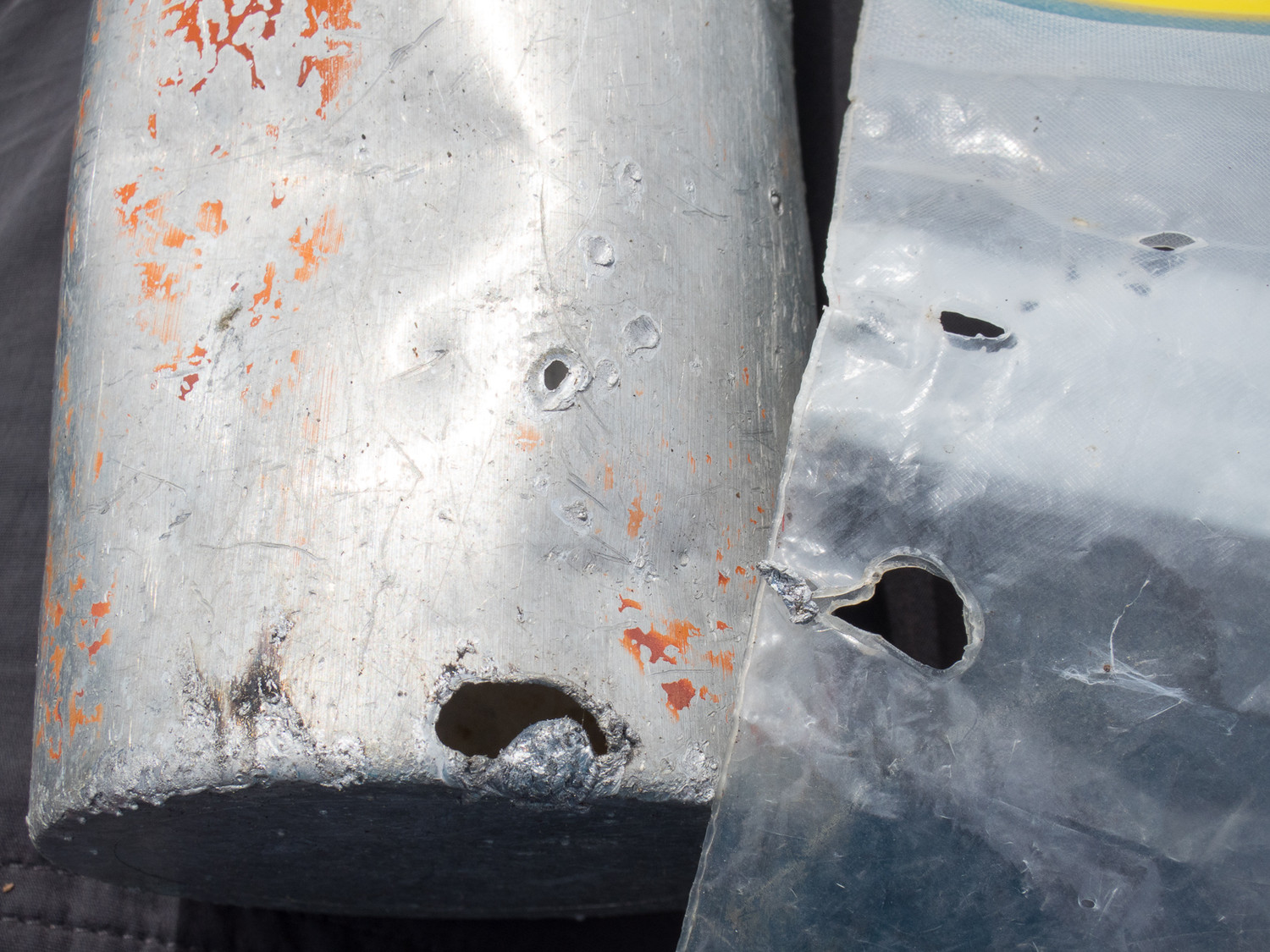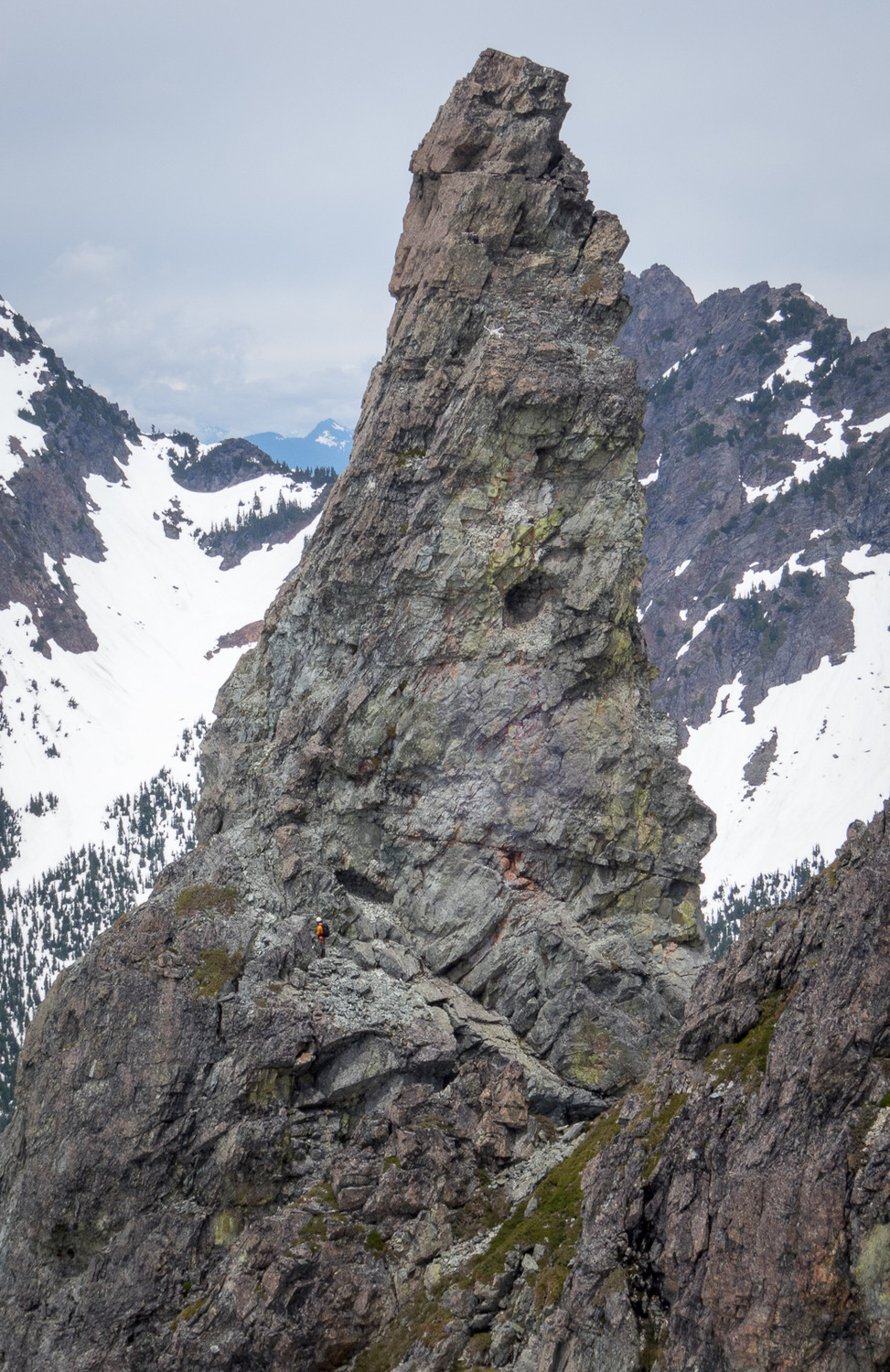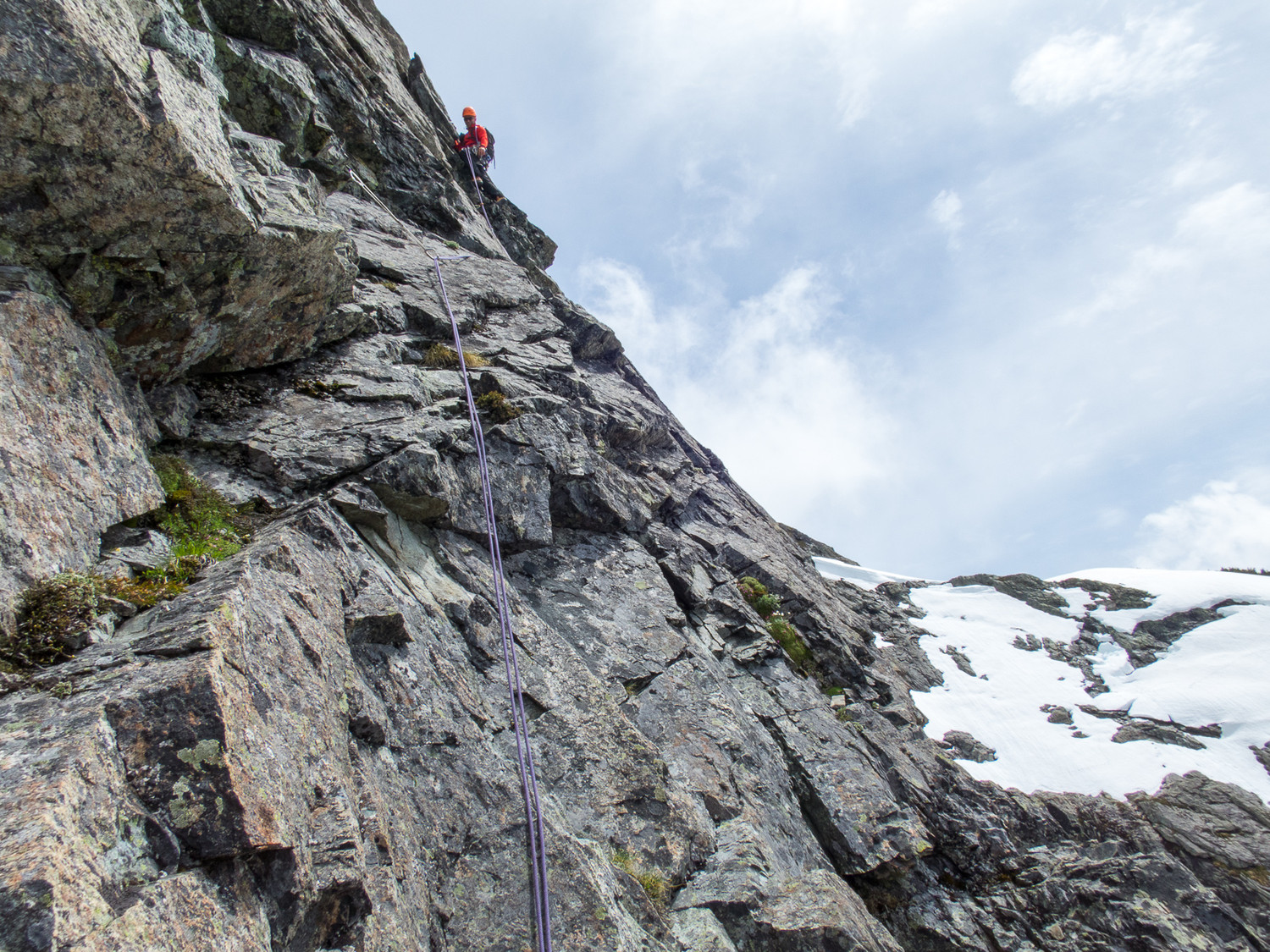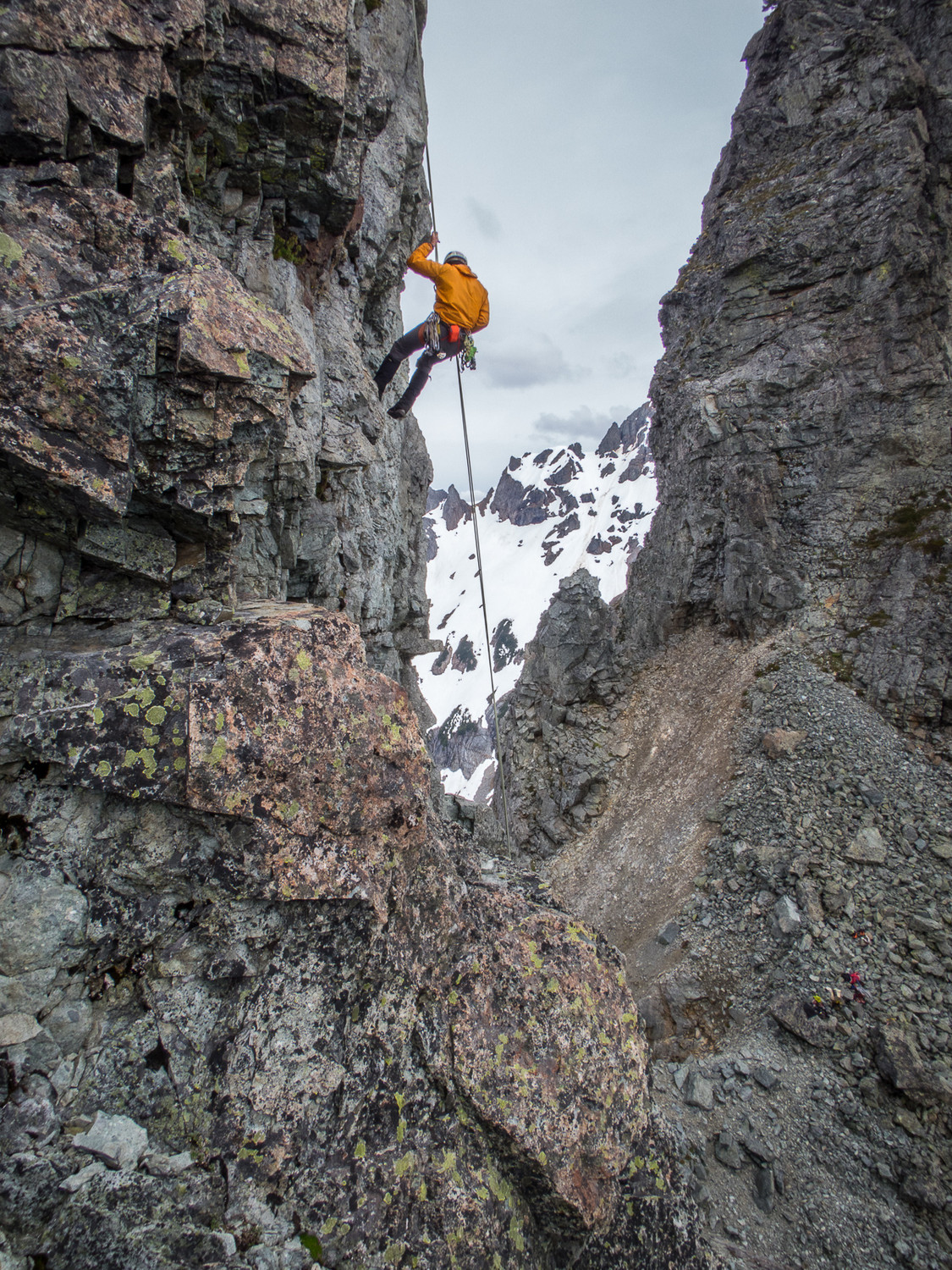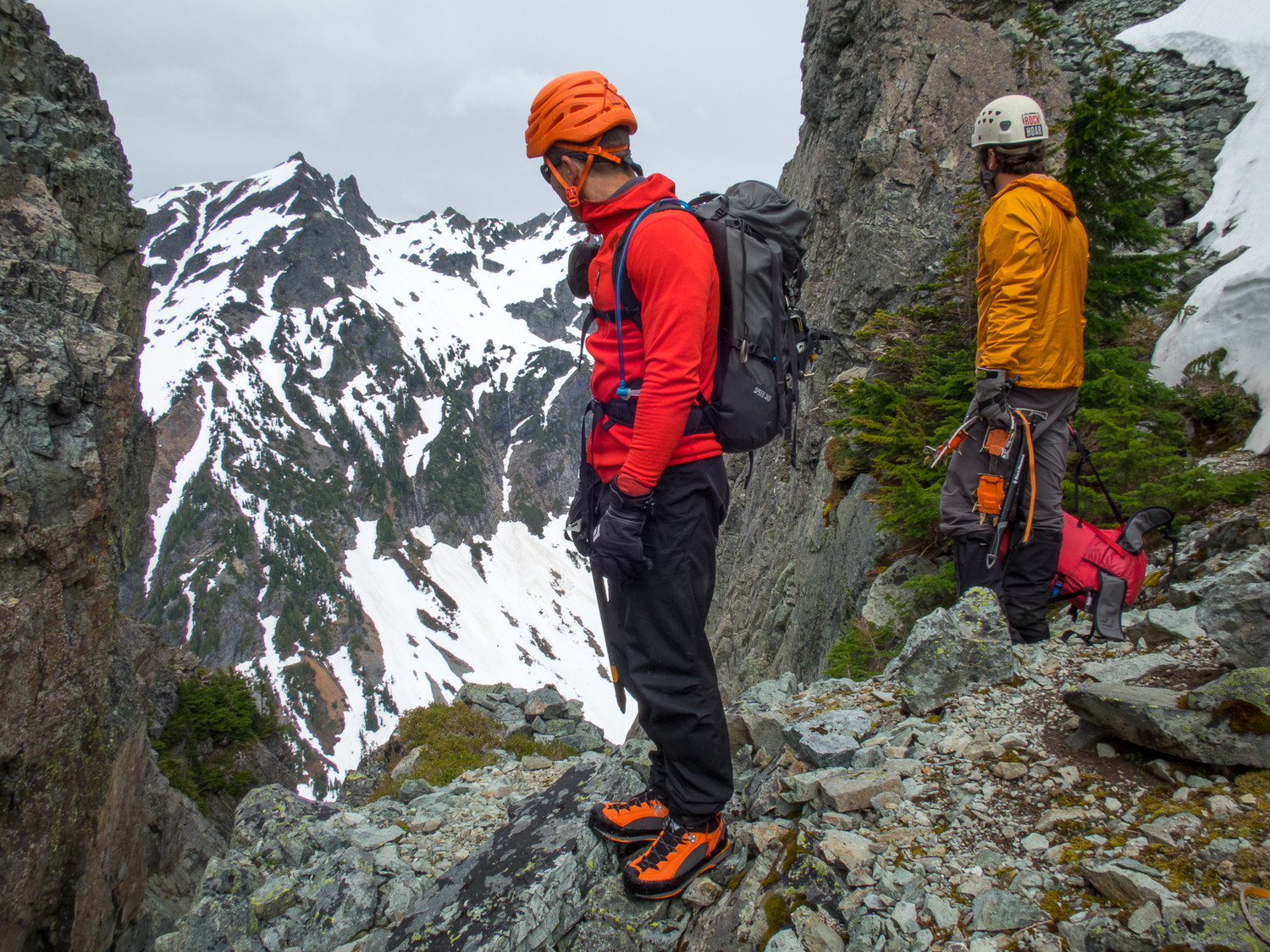 Gear Notes:
Bikes are a must for the road to Monte Cristo. Helmet, axe, crampons, light rack to 3", 60m half rope (for East Wilmans). We used rock shoes but you can climb it in boots too. It's about 5.6.
Approach Notes:
Standard approach to Glacier Basin, head up towards East Wilmans, then hang a left to the NW ramp of Wilmans where the gully narrows.
Plan on about a 11-12 hour RT including long summit breaks.