Trip:
Squire Creek, Illusion Wall - New Route: Epic Tail of Sir Norbert
Date:
10/31/2015
Trip Report:
I have been meaning to post up here for a while know, as it has been a while and this route has been done for 1.5 years now.
This here is a "new-ish" route on the Illusion Wall. It shares existing pitches from a route put up by Crazedmaniac and friends in the 70's.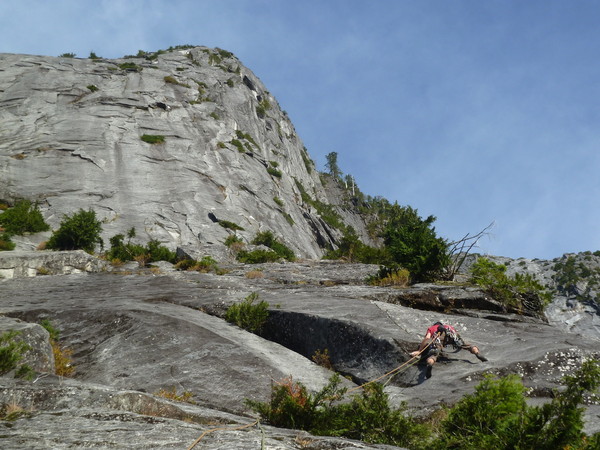 This route starts 30 feet to the right of "Schizophrenic" Lined in purple on this photo.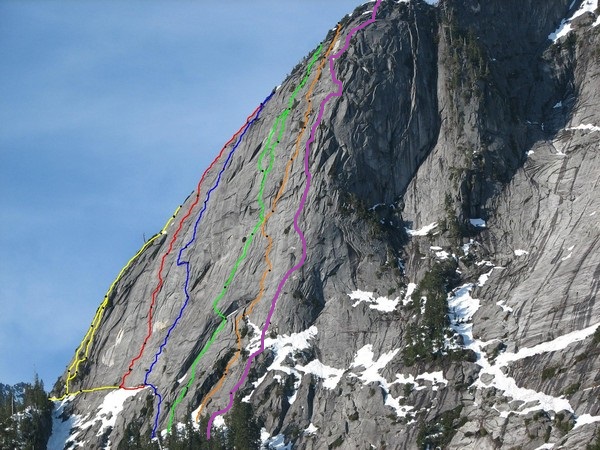 This route was a great adventure for us over the past 3-4 years.
It covers old and new ground and offers a surprising amount of crack climbing combined with some nob and short friction sections.
All pitches have bolted rap anchors except for the start of pitch 9. Here is a link to the mountainproject write up for more of the story, topo, and pitch-by-pitch. I will let the photos and my friends mountain project post to tell you the rest.
Mountain Project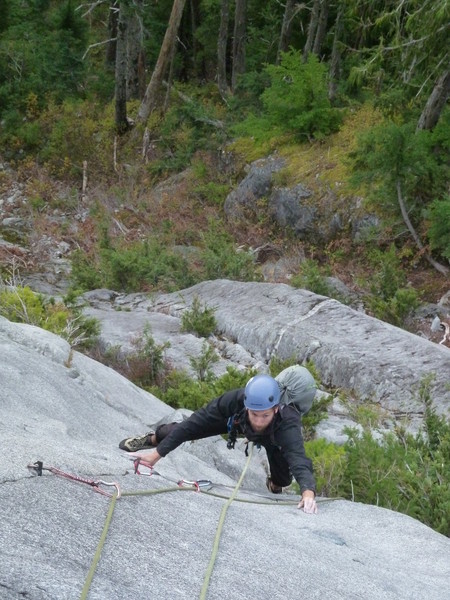 Matt following pitch one. Two bolts have replaced those terrifying pitons.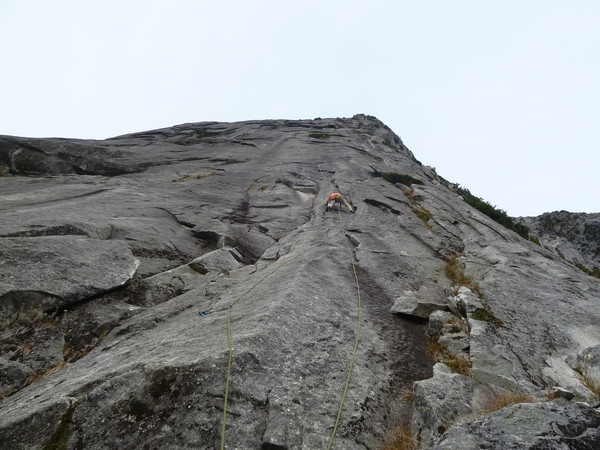 Pitch two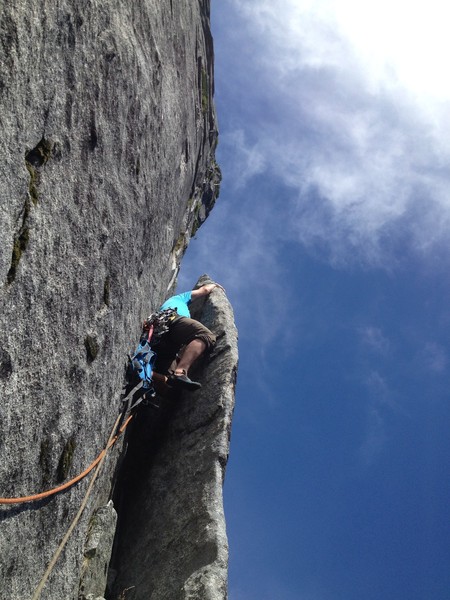 Pitch 2 chimney finish!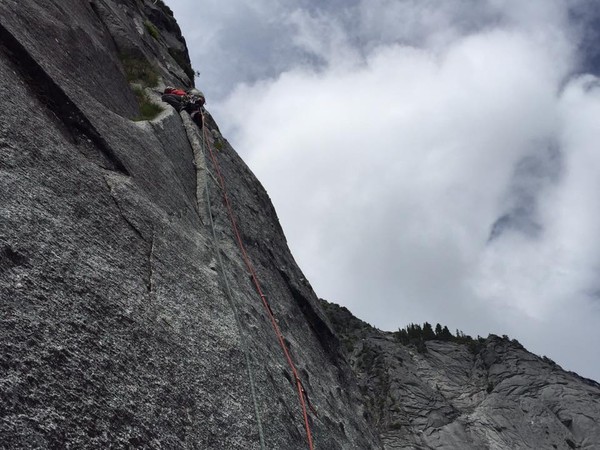 Lower pitch 3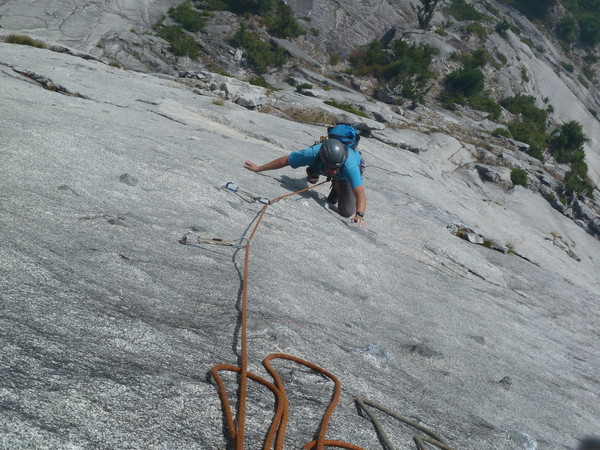 Upper pitch 3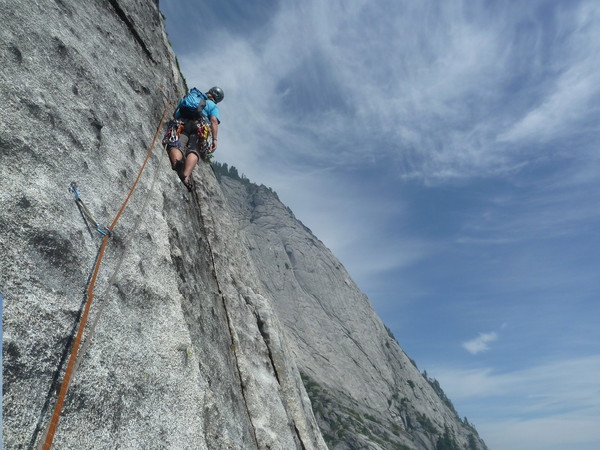 Lower Pitch 4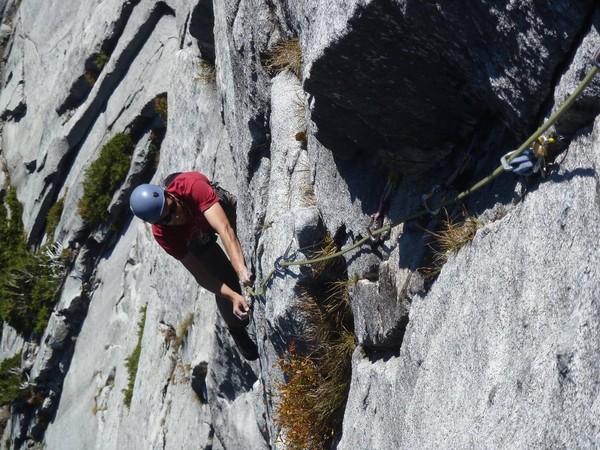 Cruxy and amazing pitch 6!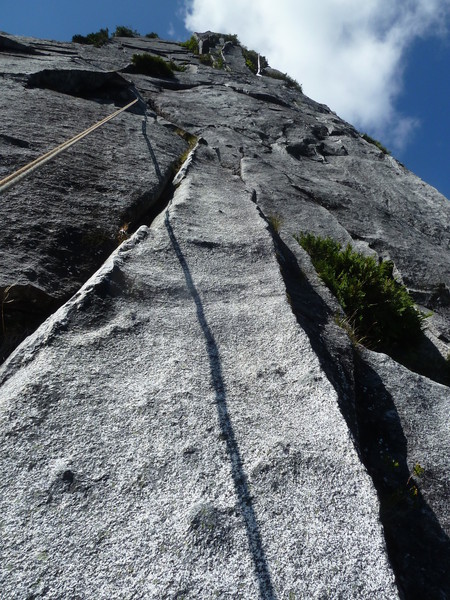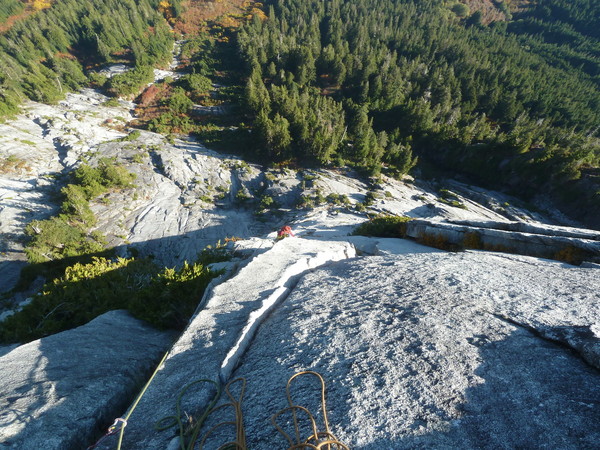 Upper Pitch 7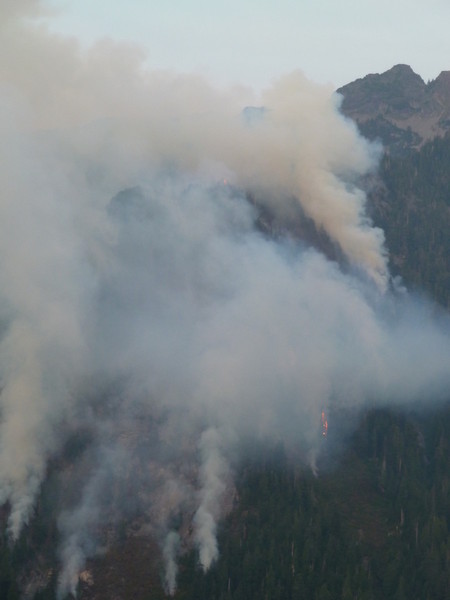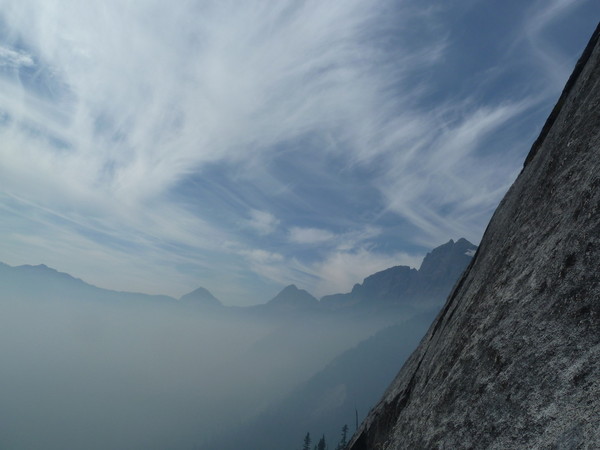 FIRE!!!!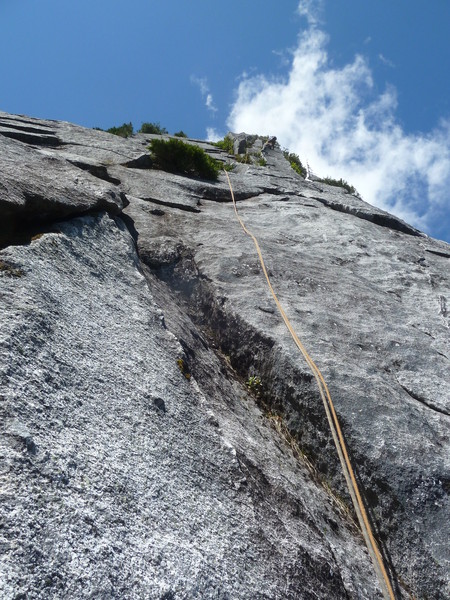 Pitch 8
Ken Strong bolt?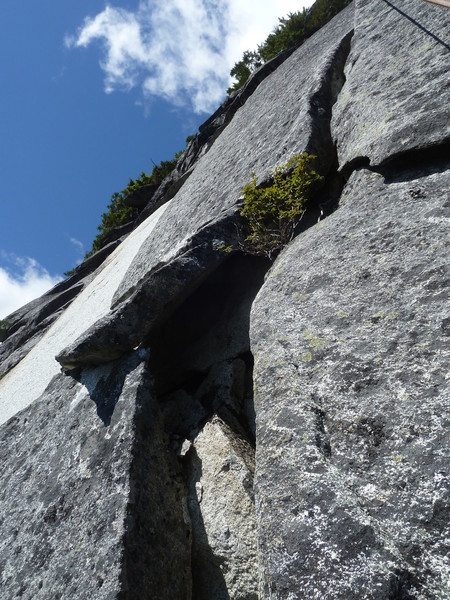 Lower pitch 10. Anyone see what is scary in this photo?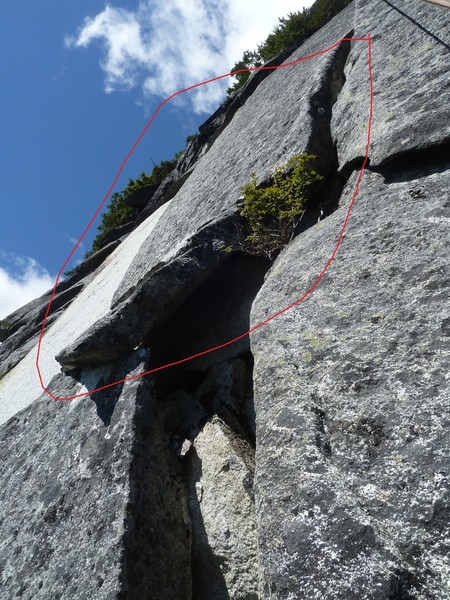 On our first complete ascent of the route we climbed a very nice hand crack on the right-hand side of this detached flake. Upon approaching the Illusion Wall the following Spring we noticed some of the trees at the base of the wall had been beheaded!
There is now a large white scar the size of a medium sized car where the flake used to be. I am so happy it is gone!
FYI the upper pitches are still a bit dirty with some small loose rock potential especially pitch 8.
We plan on making another trip up there to clean and replace a few old bolts that need replacing this Summer.
Enjoy!
Gear Notes:
Double rack .3-3, single 4 and optional 5 for the short chimney.
(This does not seem like a standard Darrington rack!
Approach Notes:
See the mountain project page