Trip:
Shuksan (no summit) - NW Couloir
Date:
5/27/2017
Trip Report:
I climbed the NW Couloir on Shuksan on Saturday. The snow was fantastic for steep climbing, consolidated and crusty. There were some delicate moat crossings, but I could have end run them instead. The top portion, above, below and including the traverse were snice/ice that was front pointing only. This made the traverse quite spicy given the cliff below and the exposure.
Me standing at a moat possibly 2/3 of the way up: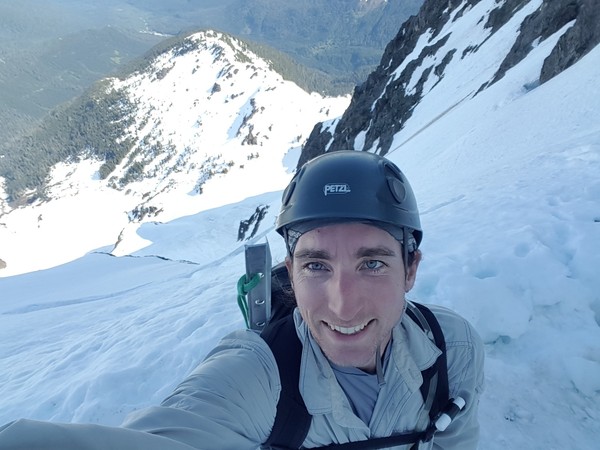 Top out on the Hanging/Curtis Glacier: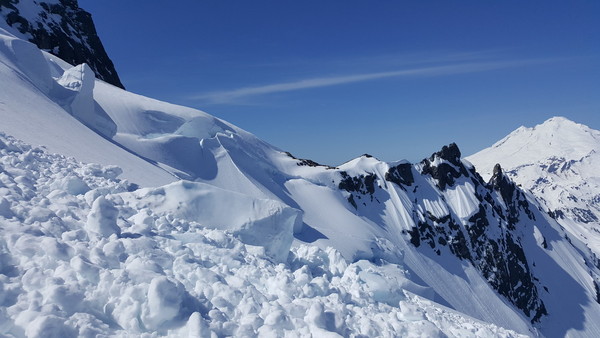 It took about 2.5 hours to climb the whole thing, I topped out on the Curtis Glacier at about 10:30. The Curtis was still mostly frozen, only occasional post holing; then I cruised down the White Salmon glissading most of the way.
I had wanted to go for the summit but my buddy bailed in the valley due to not feeling well. Met back up with him at the bottom of the White Salmon about 12:30, after a short nap at the WS-Curtis divide bivy site.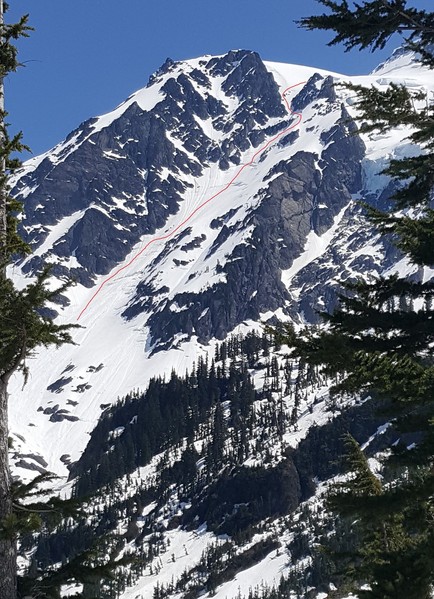 Gear Notes:
Carried a bunch of stuff; used axe, tool, crampons.
Approach Notes:
Did the traverse, it was pretty decent, mostly snow but not skin-able. I would carry skis from the car to where you break out of the trees on the traverse if I were to go back today.