Trip:
Mount Hood - North Face Right Gully
Date:
5/6/2017
Trip Report:
We climbed Mount Hood Right Gully on a weekend 6-7 Mat 2017. The weather was very promising at last. As I have to drive to from Seattle to Portland to join my friends Oleg and Ananstasia, I insisted that we go with approach to have a sleep before climb. We started fom Tilly Jane parking lot at 1:20 PM on Saturday. Originally we planned to camp on an Elliot Glacier. However when qwe arrived at Cooper Spur Shelter, we encountered strong and cold wind and decided that it is not worth to hike further up. We made our camp in a shade of the shelter.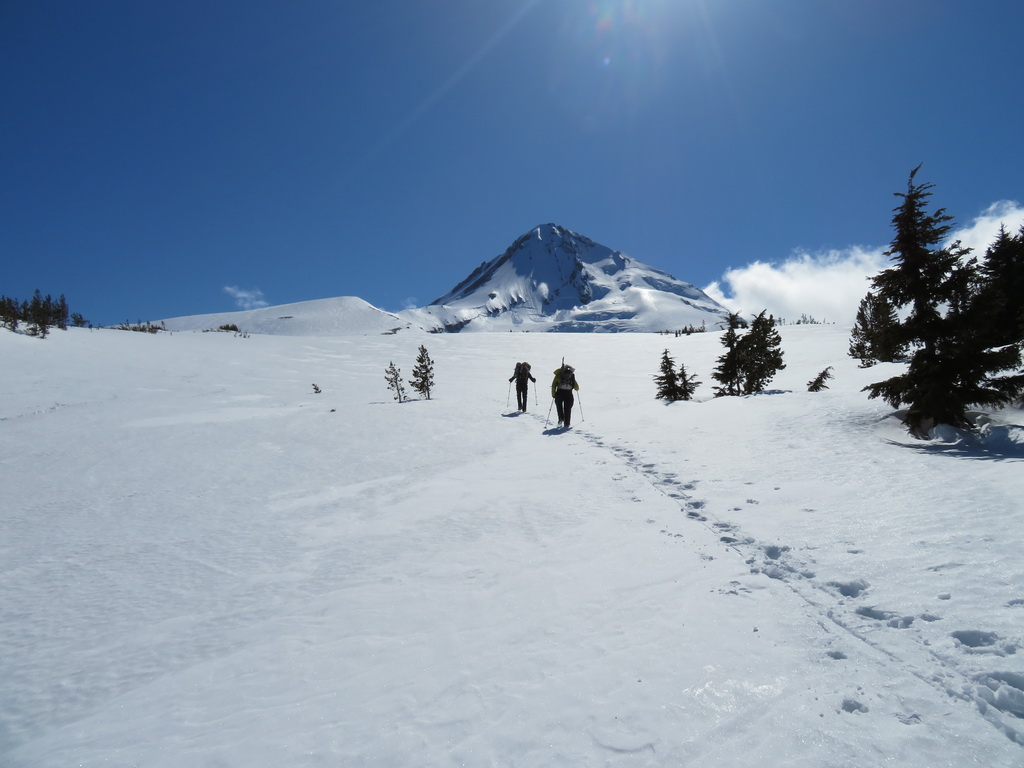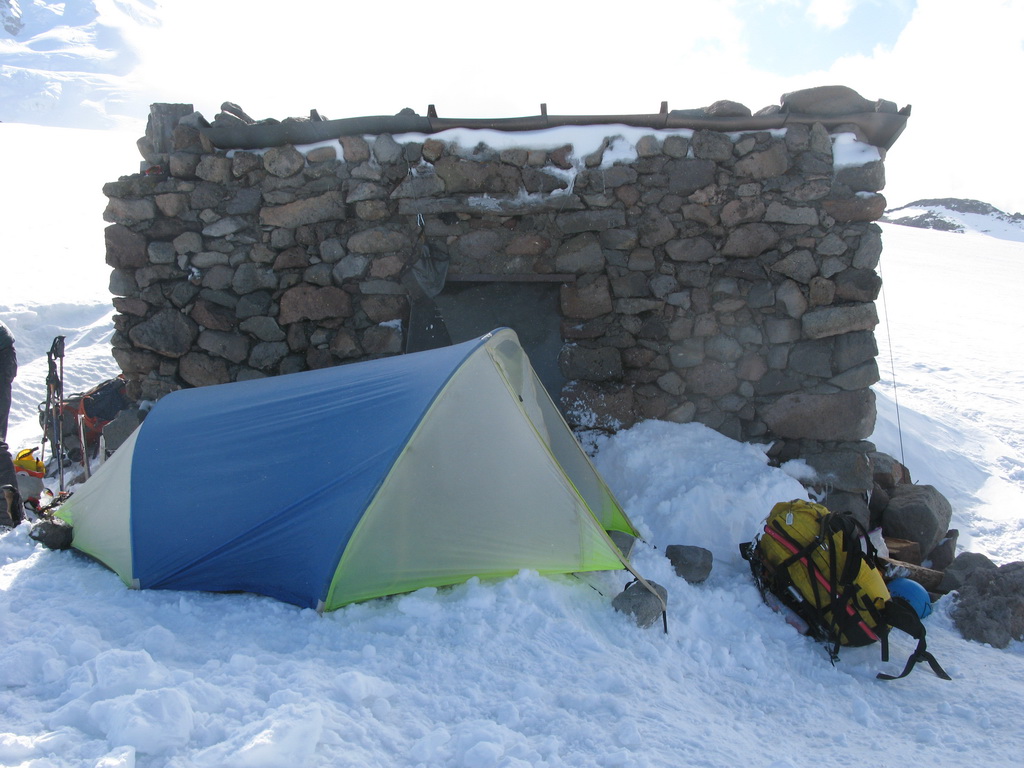 Next morning we started at 3:15 AM. The wind was still strong and cold. Anastasia got cold feet and decided to turn back. We continued with Oleg. We arrived at the bergshrund at 7 AM and traversed across the right side of the bergshrund.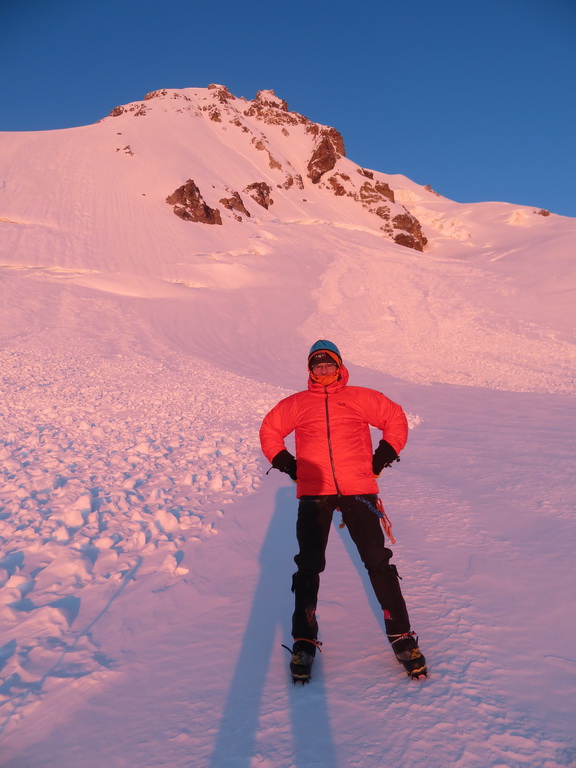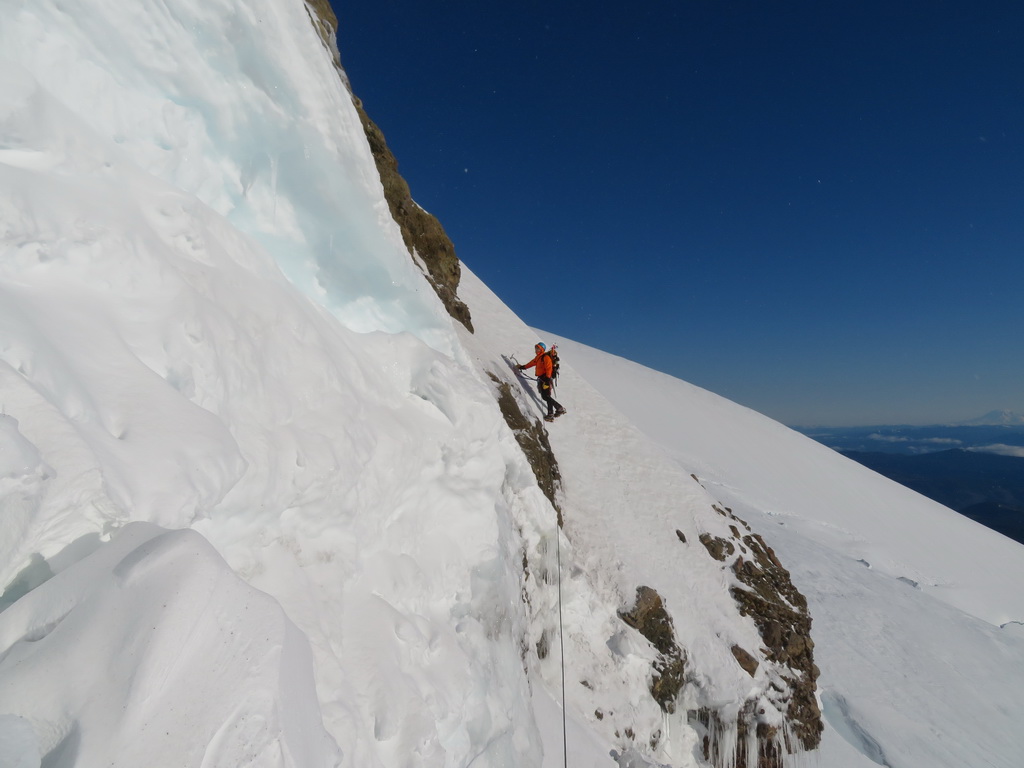 After the bergshrund we found a good consolidated neve. We continued by simul-climbing on front points. First step was a short WI2 section. Then long section of simul-climbing again. Second step was also short and easy.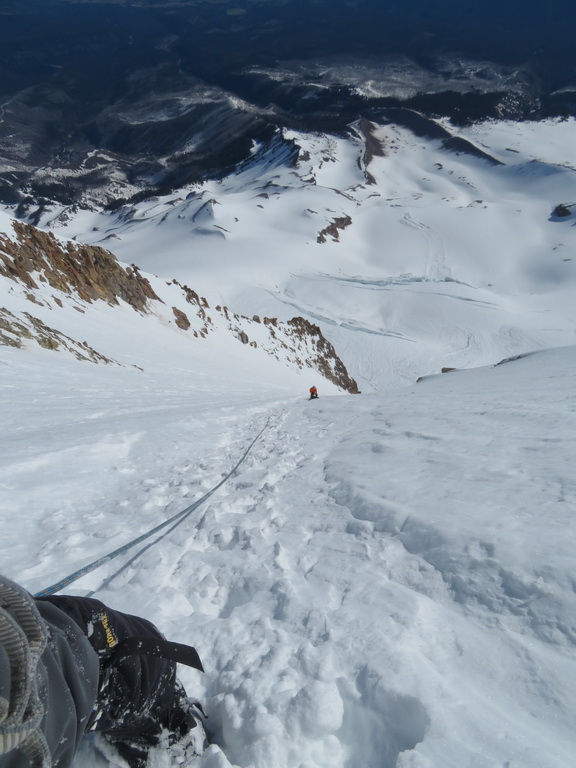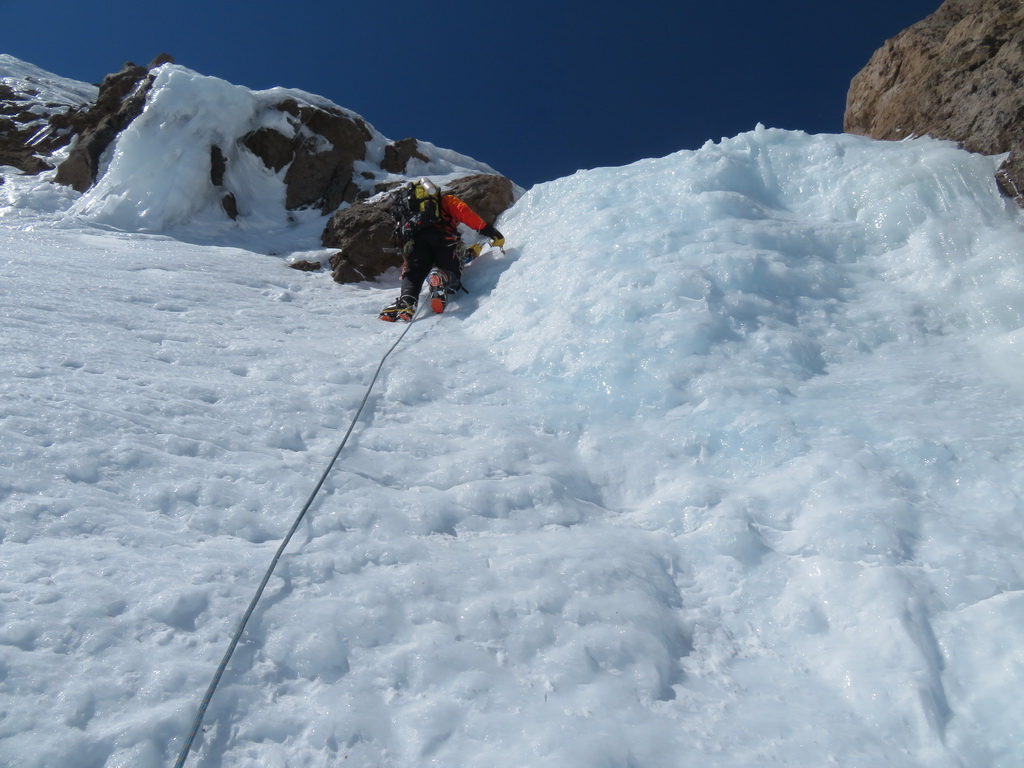 More front-pointing followed and we topped the summit at 11:10 AM.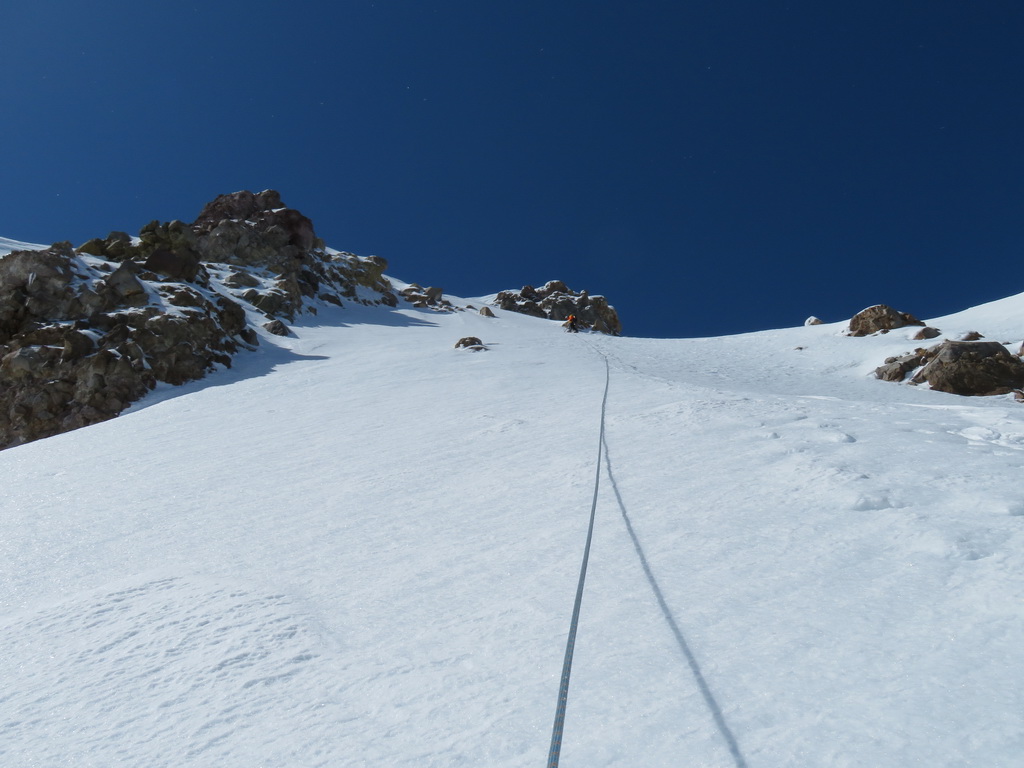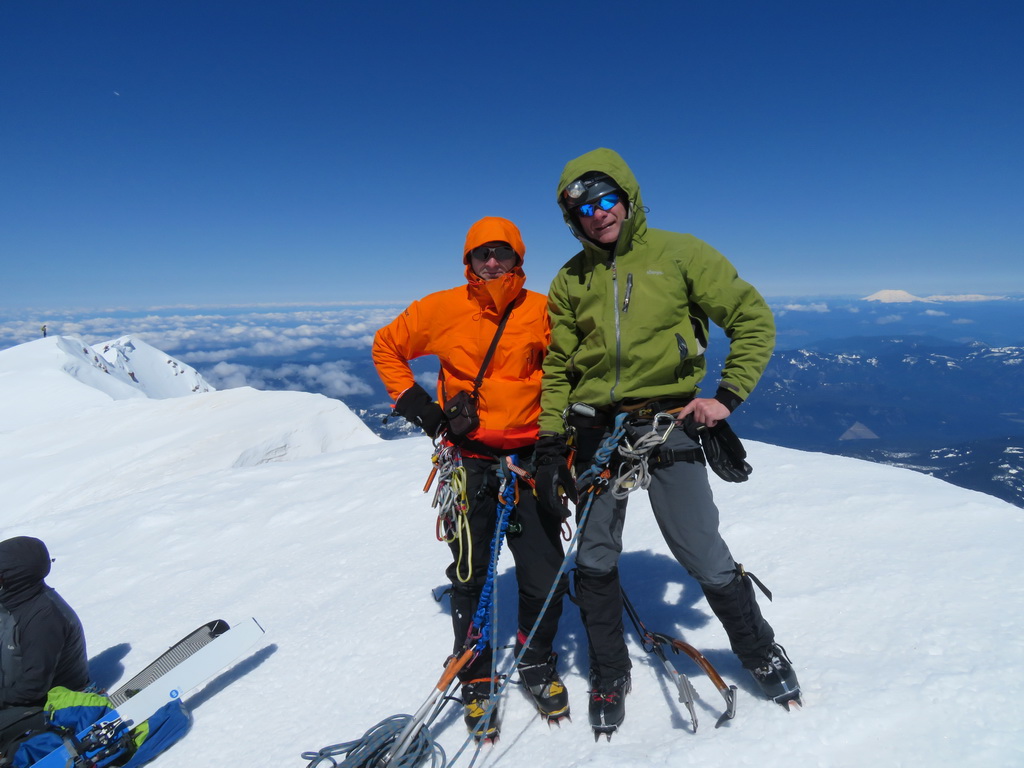 To get back to our came we decided to descend Sunshine route. We downclimbed it and bypassed many crevasses arriving at camp at 4 PM and back to car at 6:30 PM. Very mellow conditions now on North Face. Hard neve makes good exercise for calves.
http://www.gorobets.com/Images/2017_Albums/2017_05_07_Mount_Hood/81_Downclimbing_Sunshine.JPG
Gear Notes:
60 m ropes
2 ice tools each
2 pickets
2 screws
Several slings
Approach Notes:
We did not use flotation, but with warmer temperatures snow can be softer and flotation might be needed.