Trip:
Colchuck Peak - NE couloir
Date:
4/2/2017
Trip Report:
My friend Jesus and I climbed Colchuck Peak NE couloir last weekend. The road to the Stuart Lake trailhead is closed and I expect it to be opened later this season as there is a lot of snow in Mountaineering Creek. We camped at the Colchuck Lake still frozen solid.
We left our tent at 4:45. The weather was windy and it snowed.
The climbing was straightforward with good snow to kick steps. The bergshrund posed no problems. We climbed unroped and Jesus carried our rope in a pack as an exercise. We took left gully entrance and the climbing steepened. We came to a large overhanging cornice and could not see any logical exit. We carried our avalanche kits with us and Jesus told: "We have shovels, why don't we just punch a hole in it?" So we did. Almost 2 hours of digging and we made a good tunnel to escape on top of the ridge.
Proud of our work, we continued to the summit.
Currently the cornice is pretty solid, but with warming temperatures in spring it might collapse one day.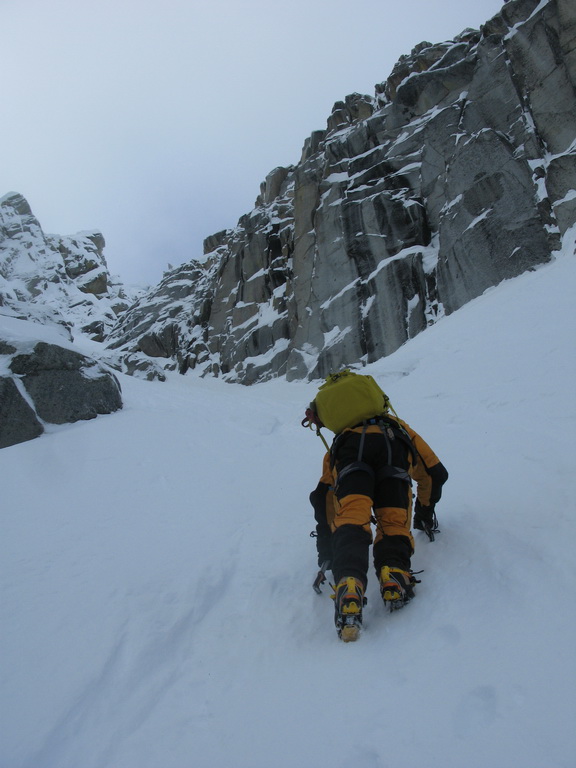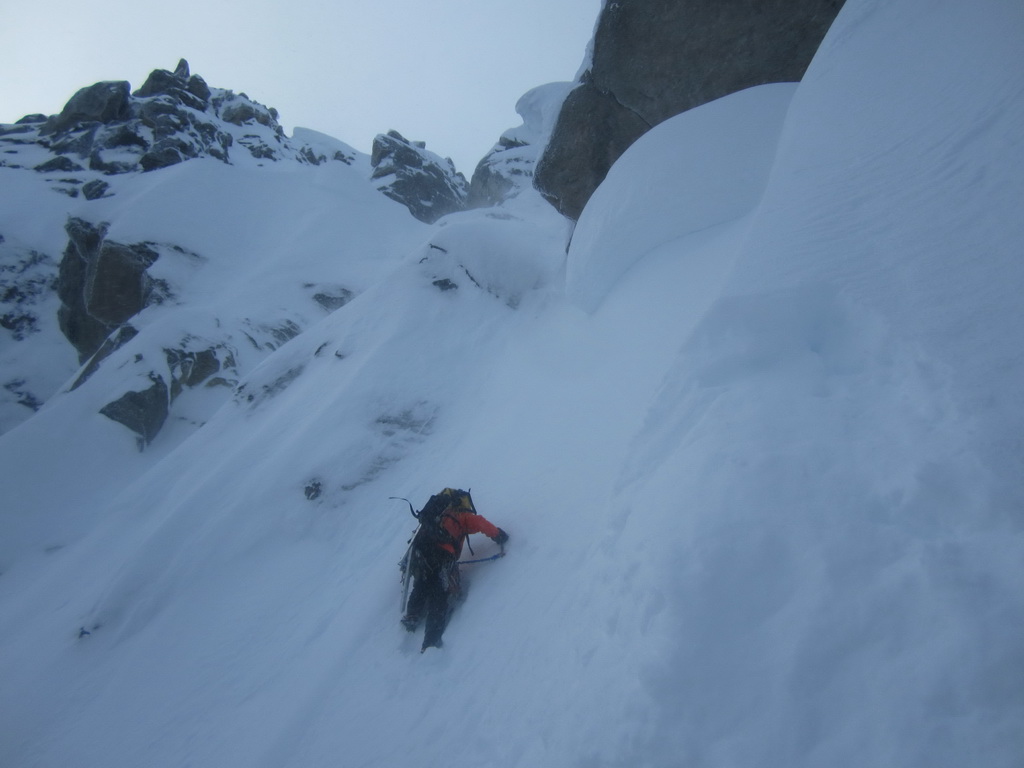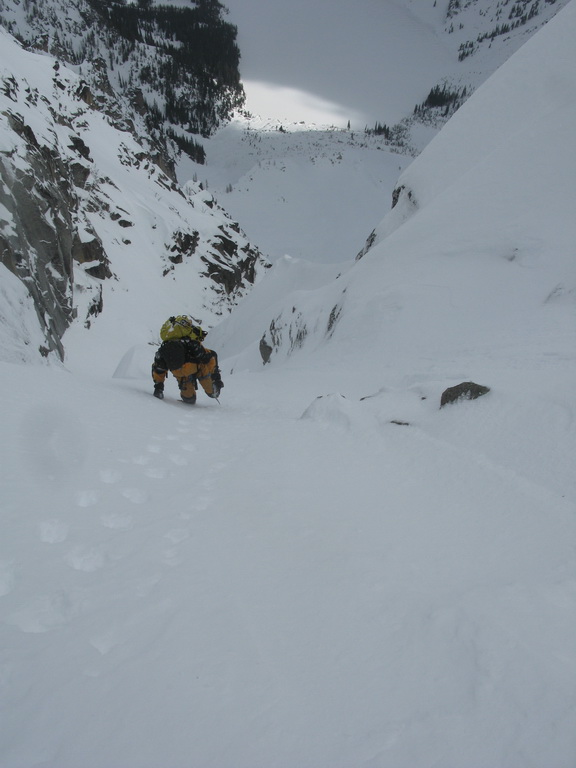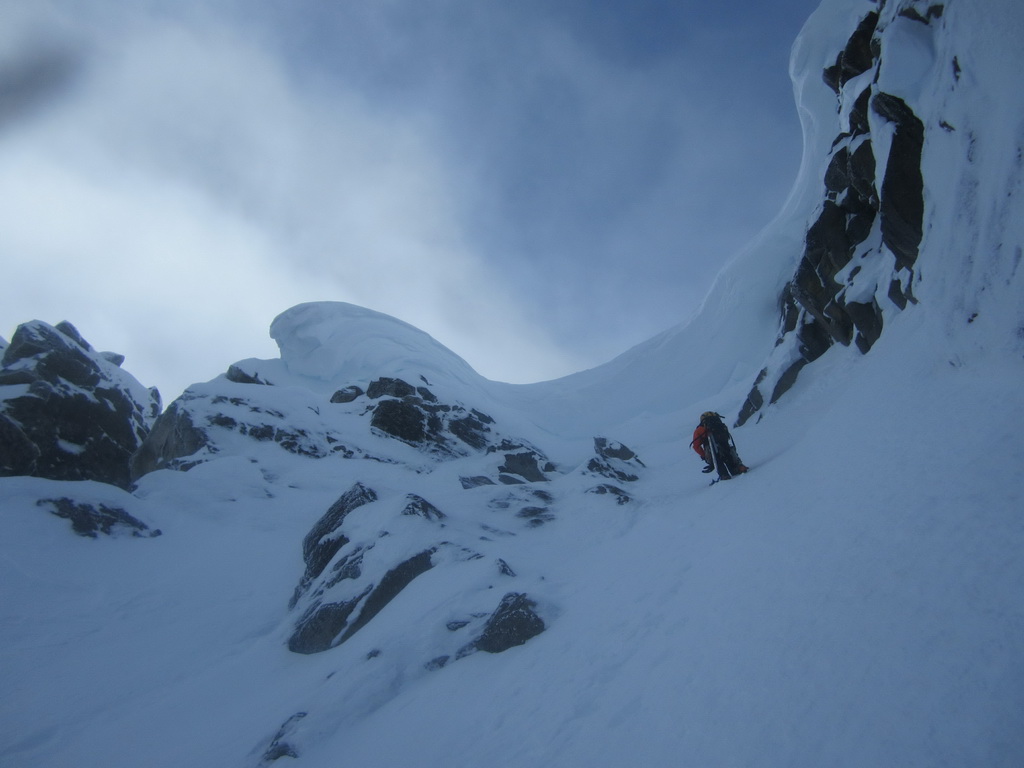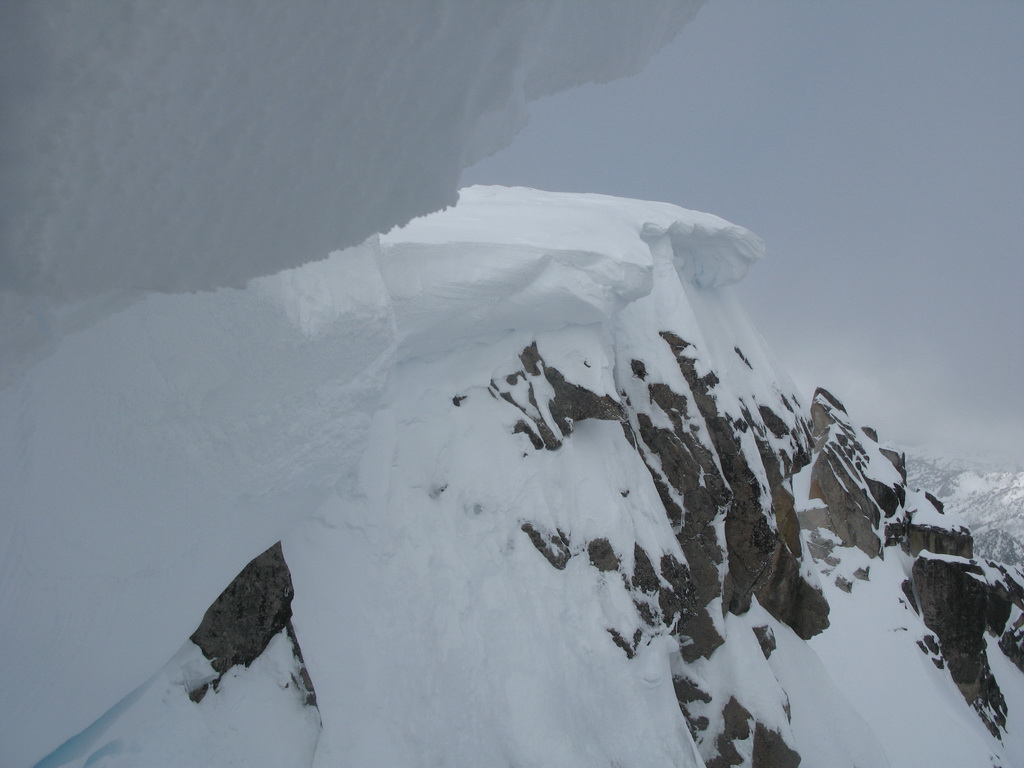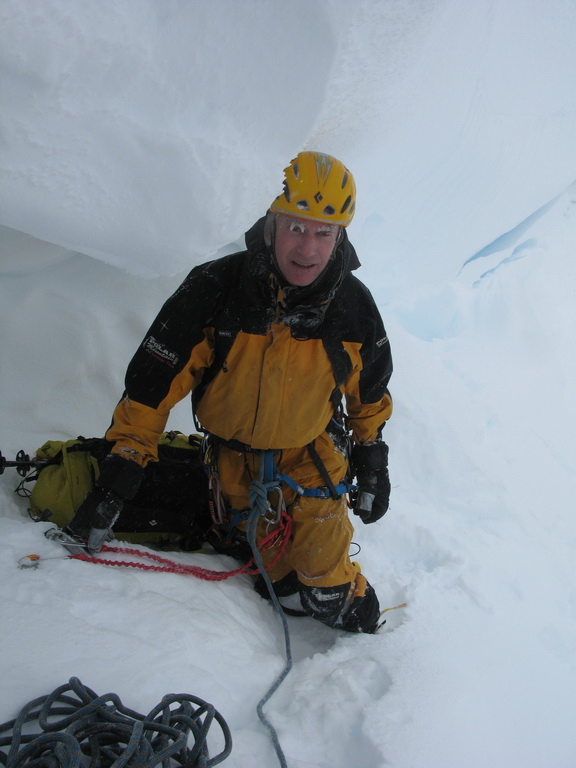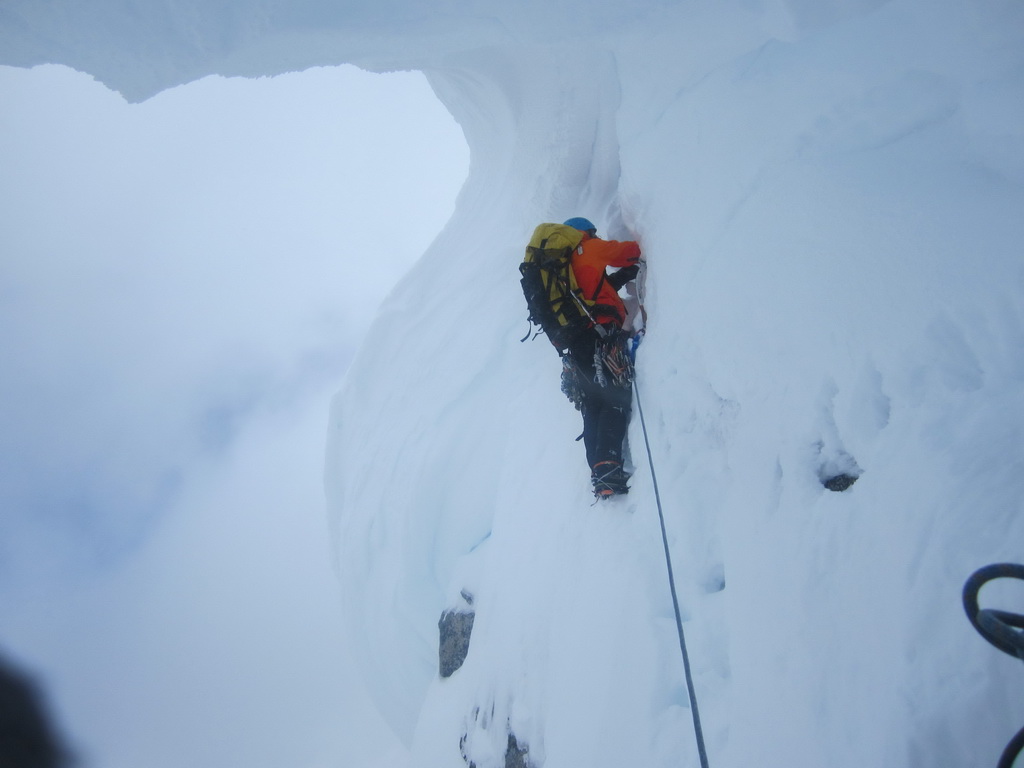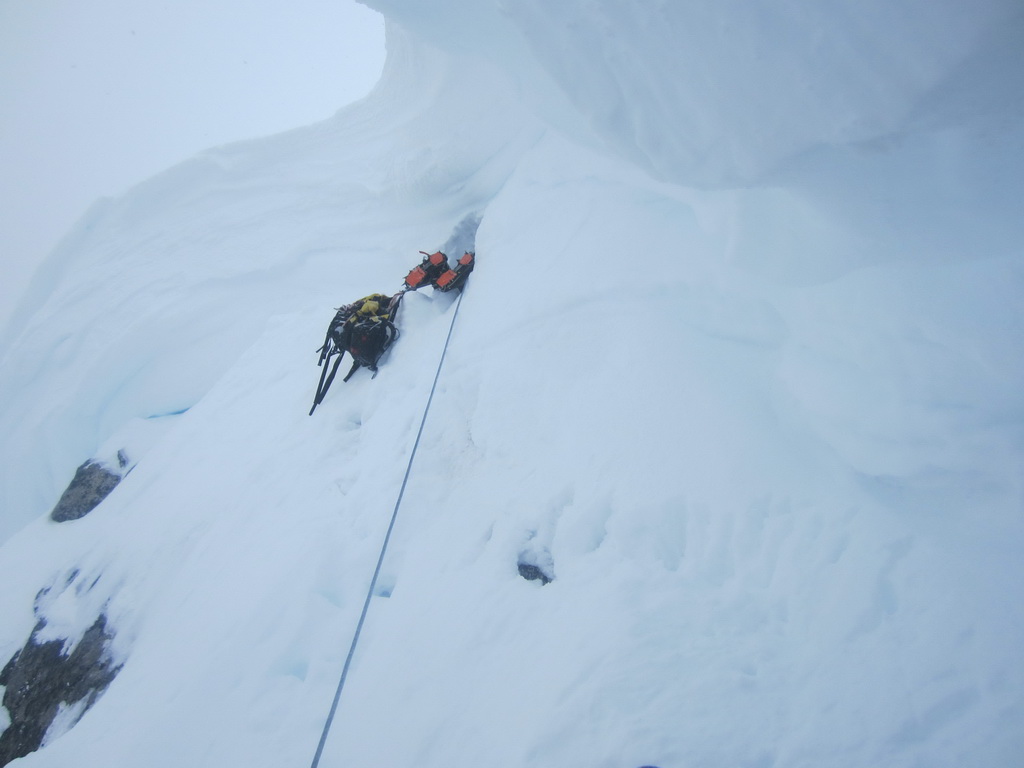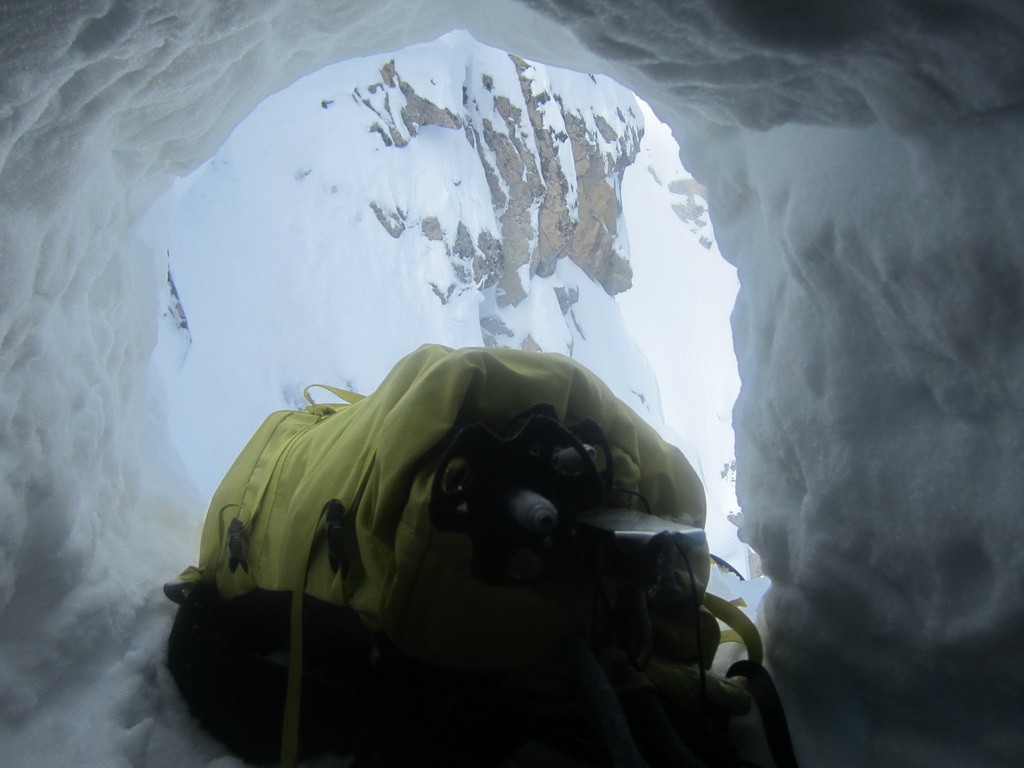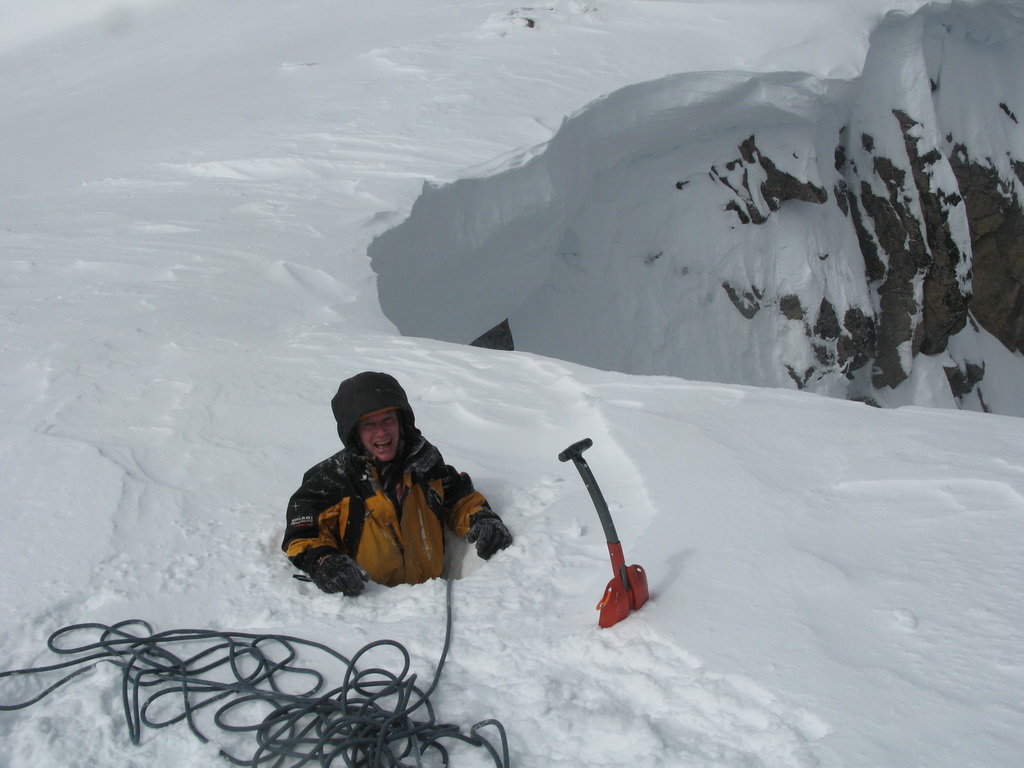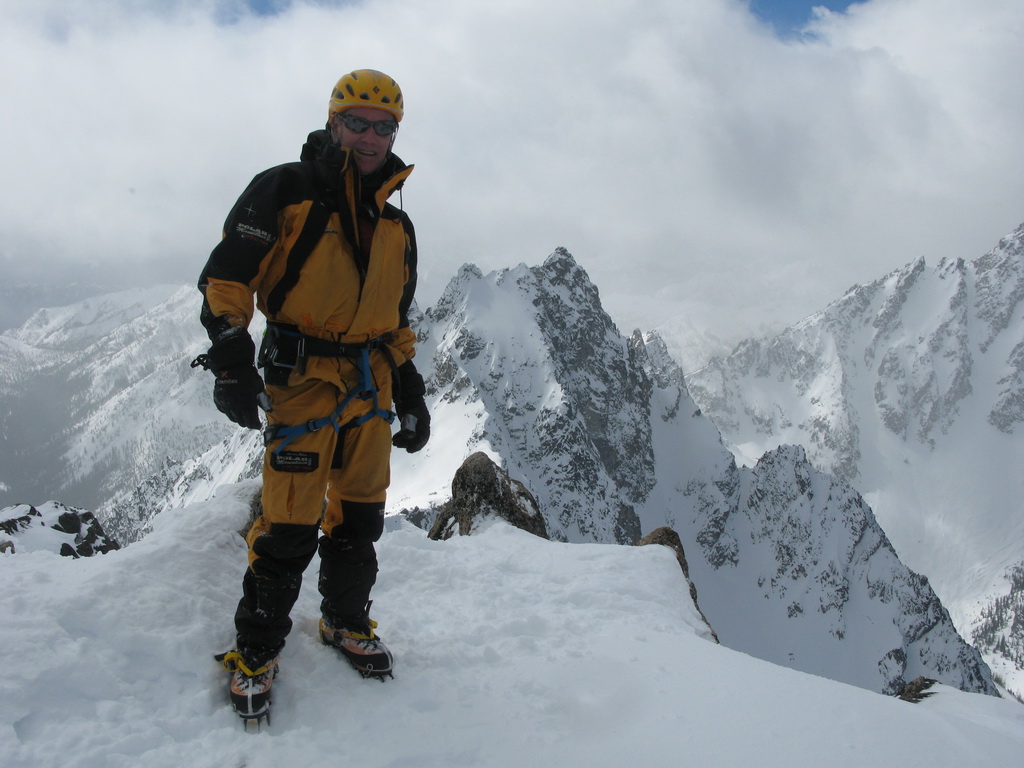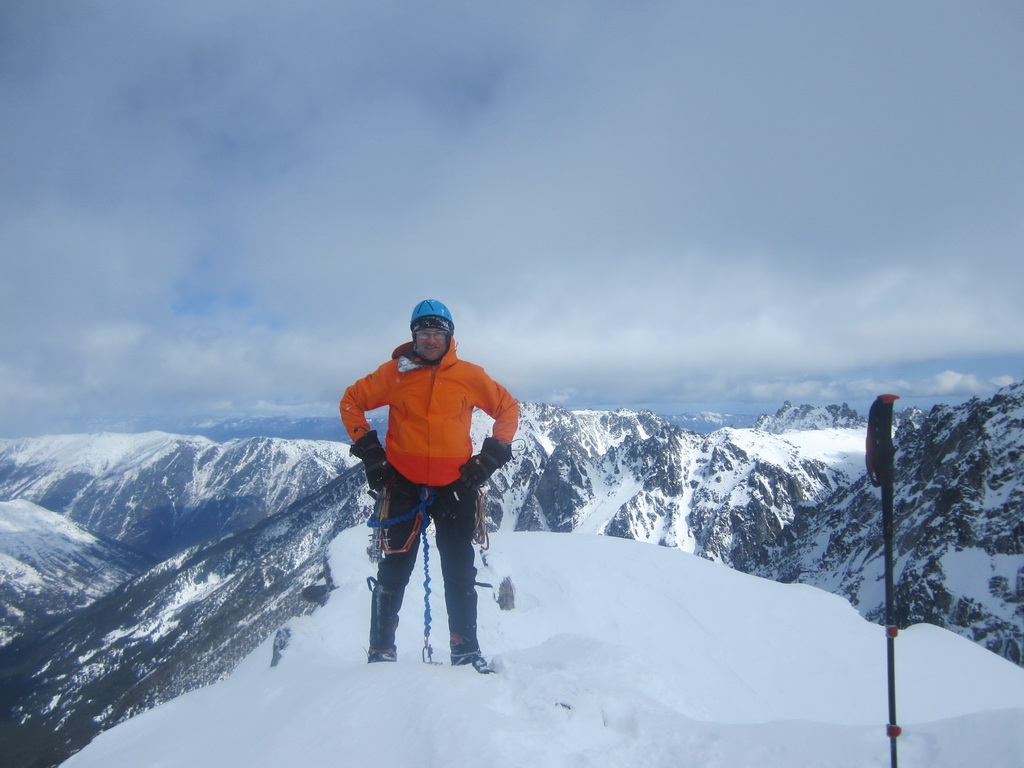 Gear Notes:
1 60m rope
2 ice tools - each
3 ice screws - not used
3 pickets - used 2
Small rock rack - not used
Several slings - used 2 for pickets
Avi kits - each, including snow shovels
Approach Notes:
A lot of snow, flotation is needed