Trip:
Snoqualmie Pass - Guye Peak lower southwest flank - Ice Flows
Date:
2/11/2017
Trip Report:
A couple weekends back I noticed some wild looking ice on the lower cliff bands on Guye Peak's SW aspect. It is just visible on the right as you are driving up to Alpental. Saturday came around and we went to have a look (aka gawk at the gnarly stuff and find some more moderate lines to lead). The ice had held up reasonably well after the rain this week, and the approach slopes were stable, with a few inches of windblown on top of the recent rain's ice crust. The ice crust was partially boot supportive, with the inevitable lurking random post-hole.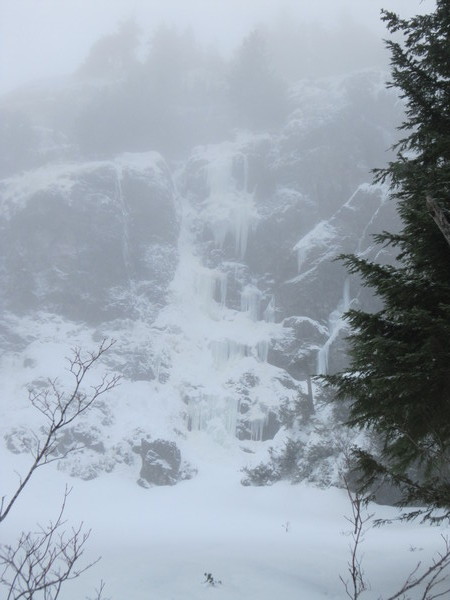 These icicles had been a bit fatter earlier in the month - gully on left of icicles looks like it goes too? I'm curious to know if they ever completely connect.
We climbed a nice, somewhat crusty and relatively steep 15m flow below this photo - the left of two parallel columns hidden in the trees (no photos). Belayed in trees 30m above the base.
Above, a brief snowfield led to a curtain with a belay cave on the right. From the cave, this nearly 60m meter pitch climbed the curtain, steep snow, and more lower angle ice to a prominent tree right of a protruding dead snag.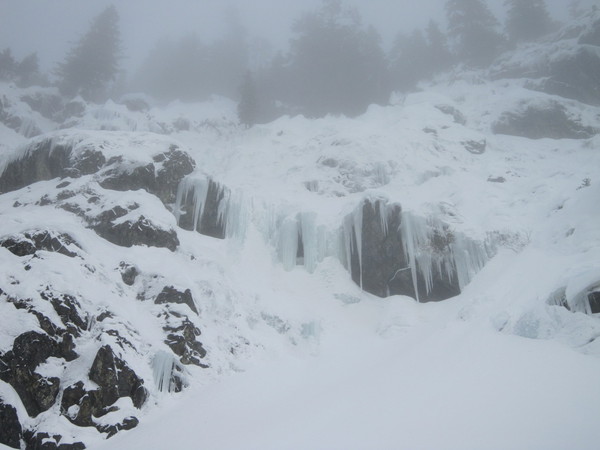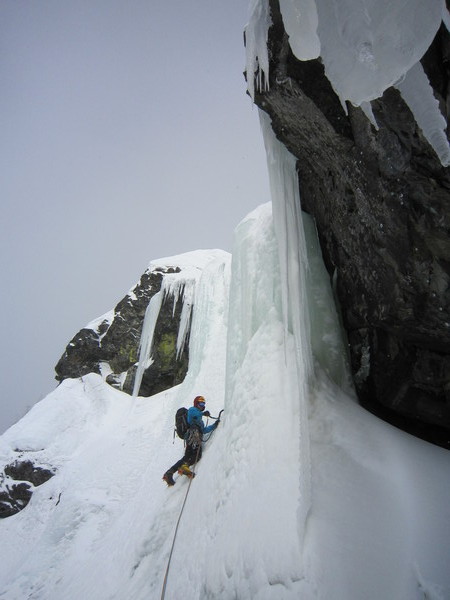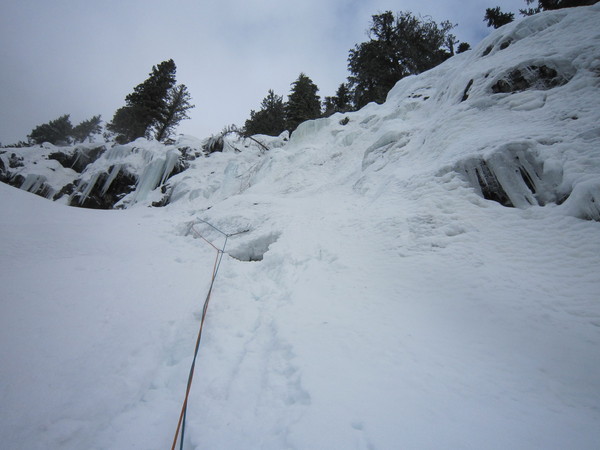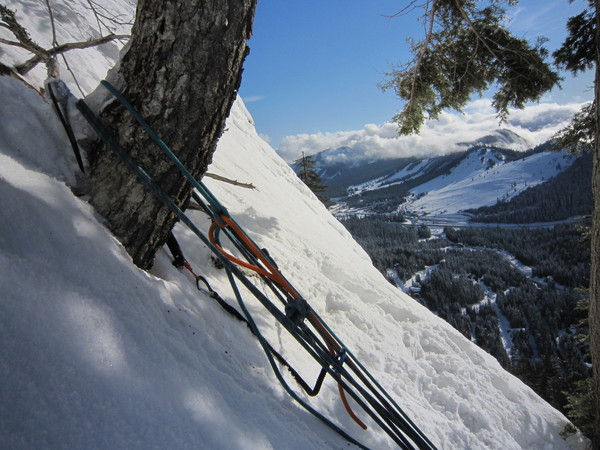 This aspect could be tricky with conditions (and may not even form very often) and we were fortunate to have cloud cover and snow flurries most of the day. There appears to be a number of lines in shape right now, from steep snow to moderate ice to some pretty extreme looking stuff. And its hard to beat leaving and returning home in the daylight in winter while having time to get a beer in North Bend on the way back.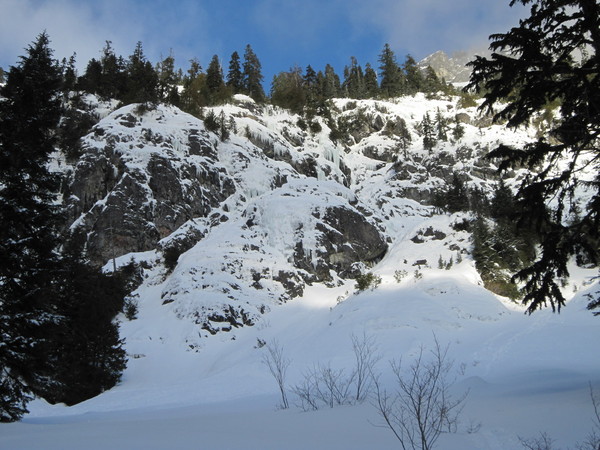 Gear Notes:
Two 60m ropes, ice screws, smaller rock gear, slings.
Approach Notes:
From the primary Alpental parking lot, head across the road to the summer trail and turn east, walking past the beacon search practice area; about 1/2 mile. The lines are located at approximately 3400 ft. 20-50 minutes depending on conditions.