Trip:
Shasta - Casaval Ridge
Date:
11/13/2016
Trip Report:
My buddy Kyle and I climbed Shasta this past weekend. We hiked in Saturday morning from bunny flat, camped at Helen lake, climbed the upper Casaval ridge, and descended avalanche gulch.
The conditions were great, though a bit windy on the ridge and upper mountain. Fresh snow was no more than a few inches deep in pockets with very solid styrofoam underneath. The catwalk (I think) was pretty scary with rime sticking out over the path, so we pitched it out with with a single 40m traverse. The rest of the climb was uneventful, though a bit more wandering than we expected. I definitely underestimated the mountain a bit, it's not little!
Also, glissading conditions were fantastic, I think we had almost as much fun as the skiers!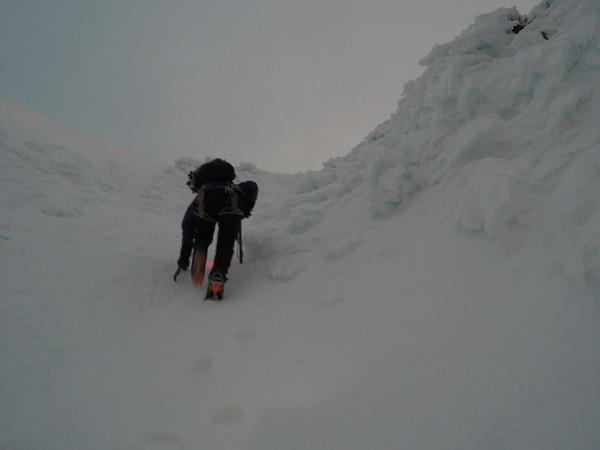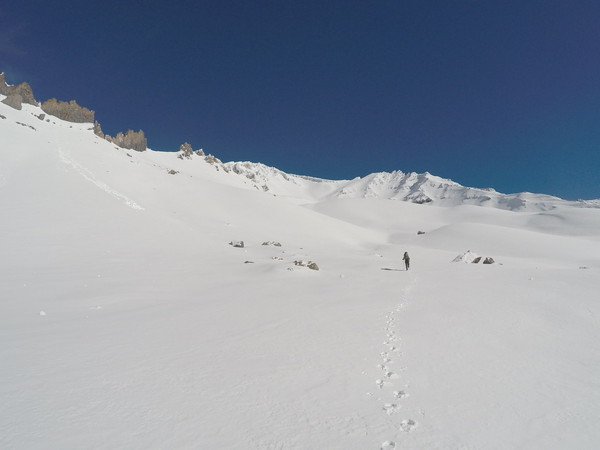 Gear Notes:
Used:
-Ice axe (Kyle had a second tool, that was smart)
-40m rope
-2 pickets
Approach Notes:
Snow is spotty on the trail until near the alpine lodge.