Trip:
Southern China Sampler - Multiple
Date:
9/4/2016
Trip Report:
Southern China Sampler Two weeks and three locations across southern China covering a wide spectrum of settings. From the very rural Getu, to the very touristy Yangshuo, and including urban cragging in Hong Kong. Noodles, dumplings, dim sum and a touch of multi-pitch climbing on steep and sharp limestone surrounded by post-card perfect Chinese landscapes. For more text filler, a couple short video "haikus" and many more photos, check out our webpage:
http://chossclimbers.com/testing/china/
Photo highlights are below.
Beijing - too bad the layover was only 4 hours: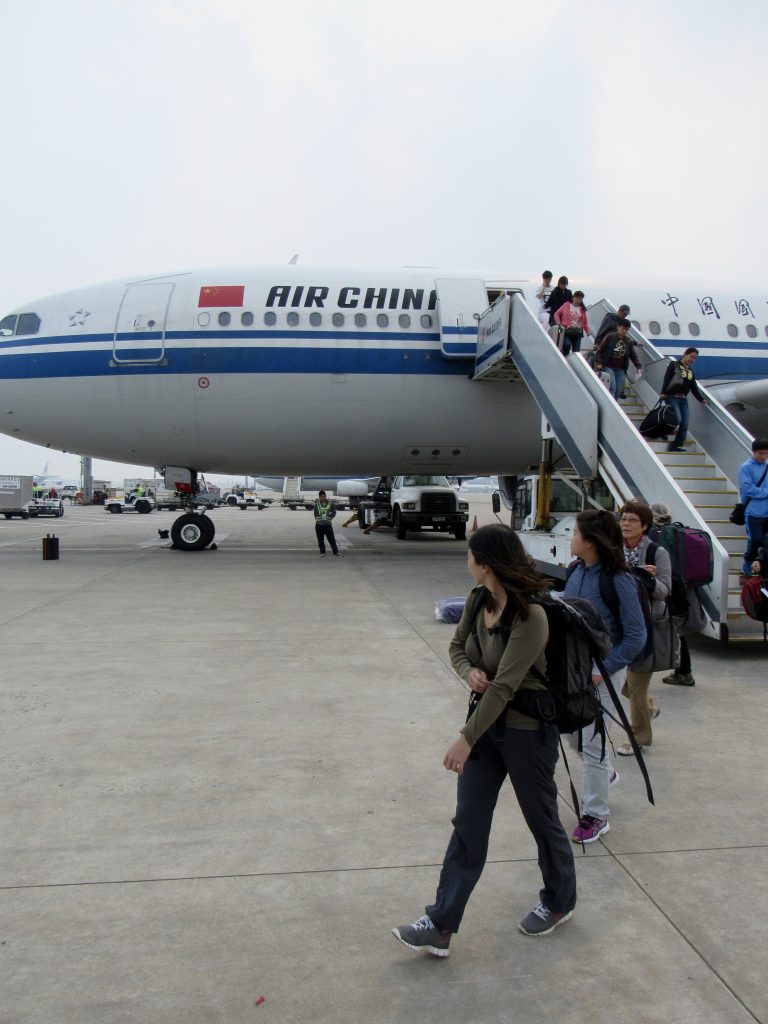 Road hazards on the drive to Getu: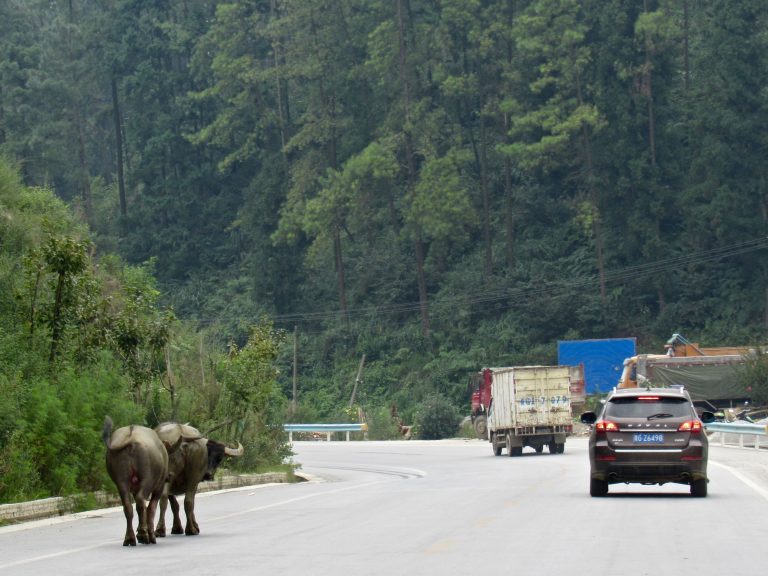 Tire blow-out (not giving a shit seemed to be the name of the driving game):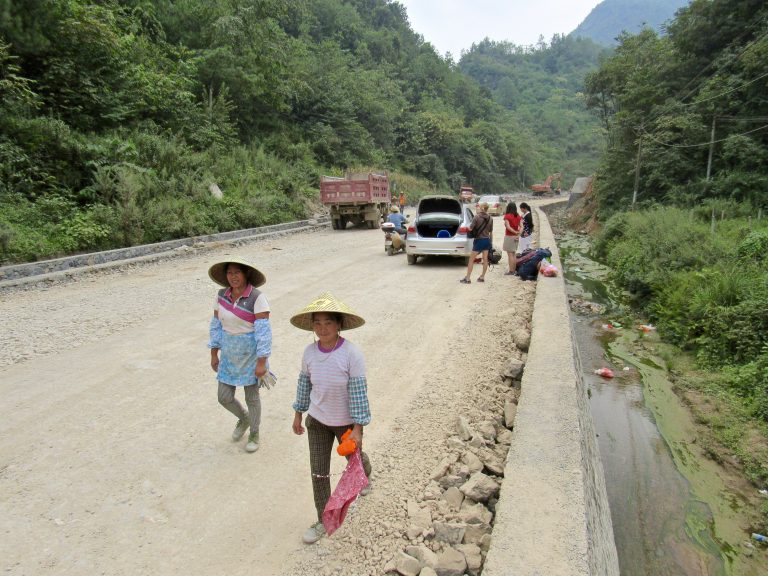 The now famous Getu - nothing easy on those formations.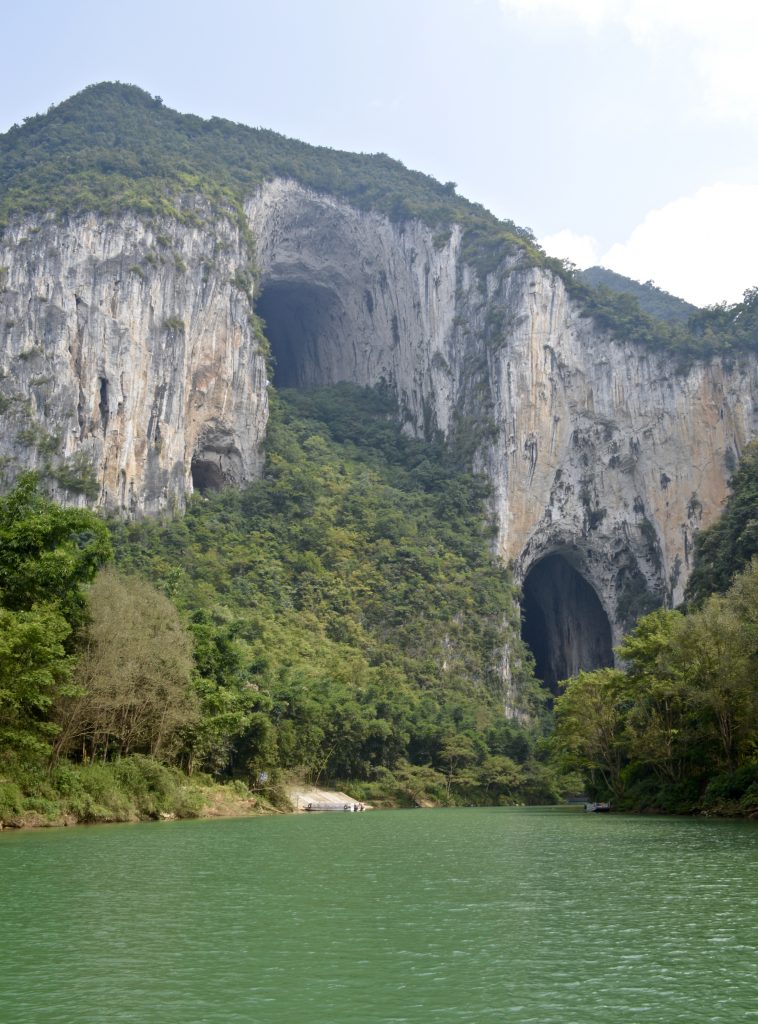 Except for a shitty, wet and flared chimney to off-width pitch inside the Great Arch. 4-star setting, no-star climbing. Photo by our "local enabler" Ola: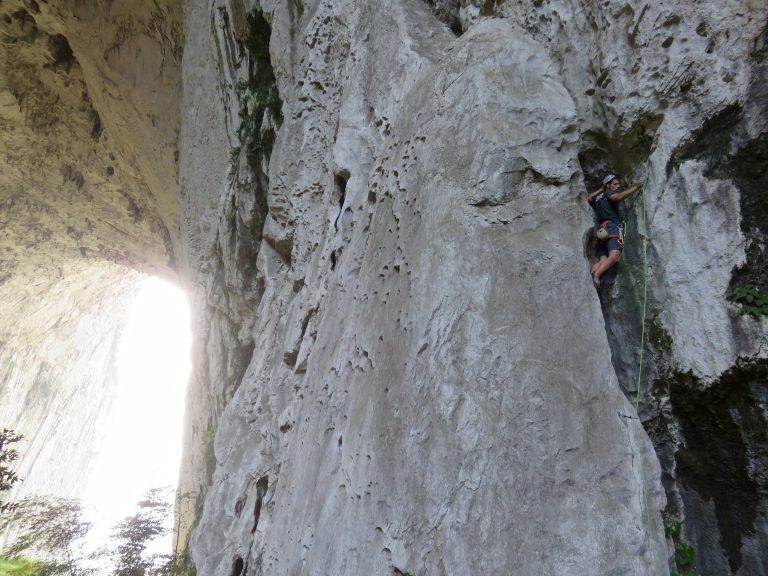 Lower Arch from the inside: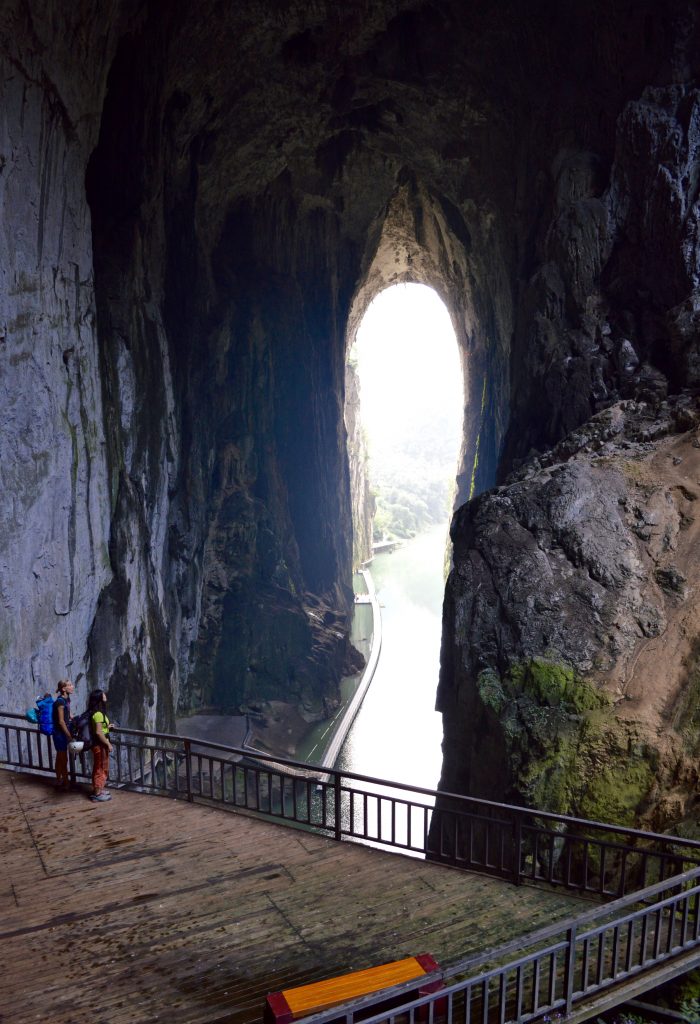 Also did some deep water soloing that day (photo by Ola):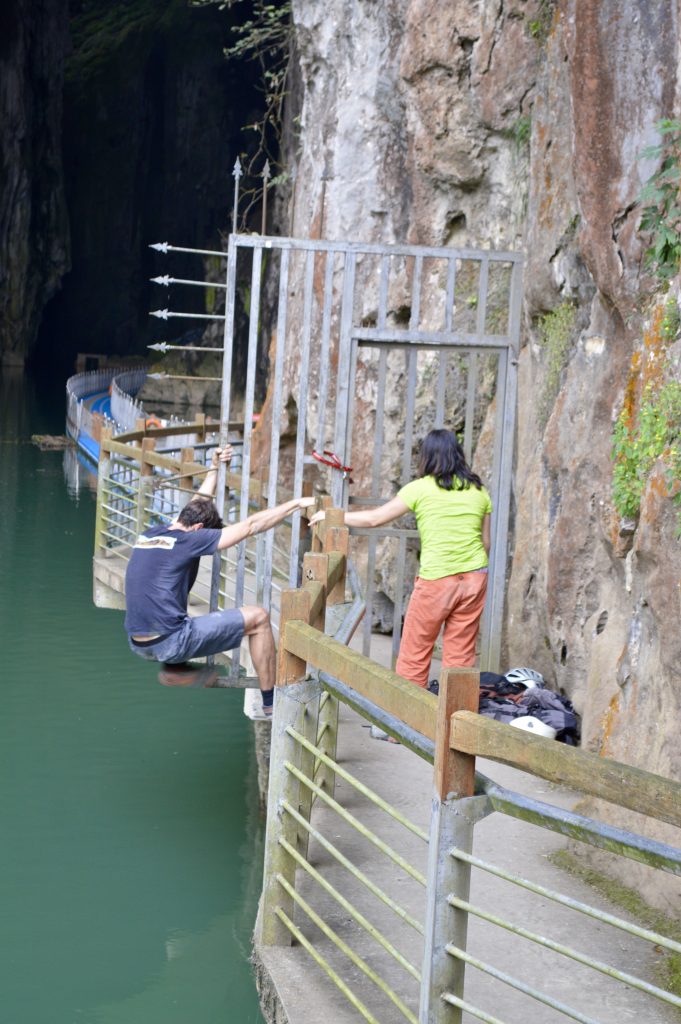 Our four afternoons/evenings in Getu were spent trying to get the water in our room turned on, drinking shitty beer, and playing with local wildlife:
In the next couple days we climbed all the "easy" multi-pitch routes (all 3) in the area. The best one was a 7 pitch, 6b line called "Golden Boy" on the amazing SE face of Pussa Yan mountain: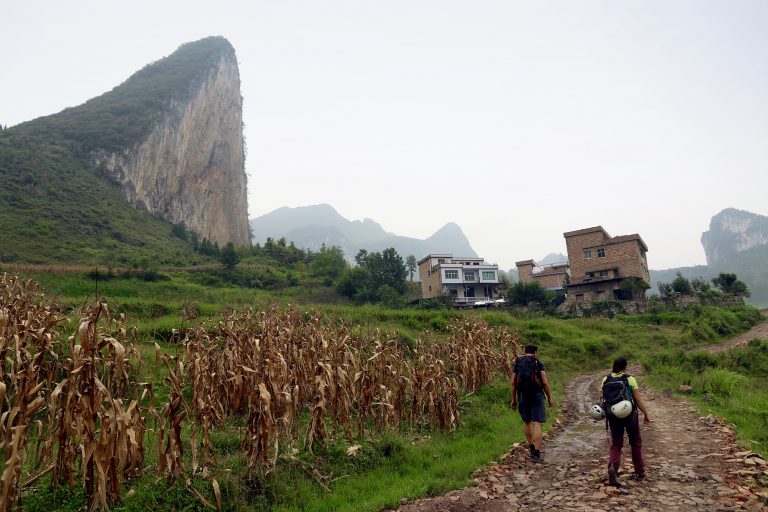 Hazy views were enhanced by the presence of rice paddies: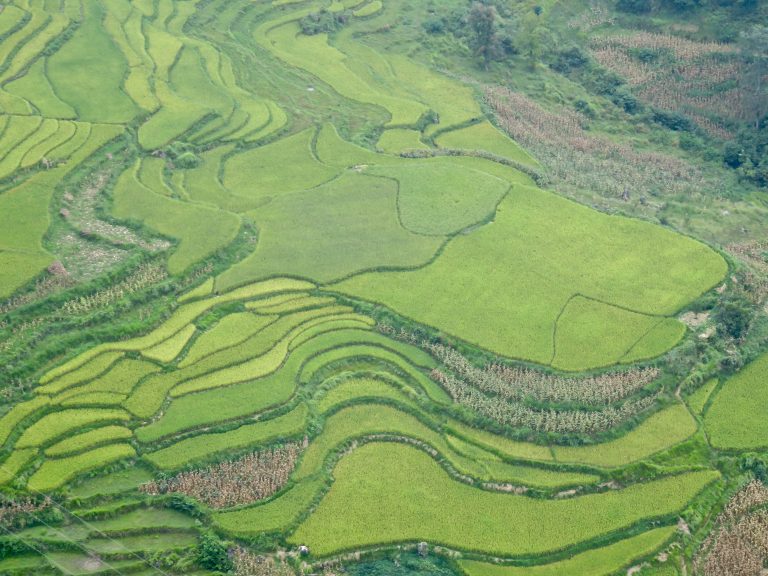 Steep and thuggish climbing that we normally try to avoid (in other words, hard for us):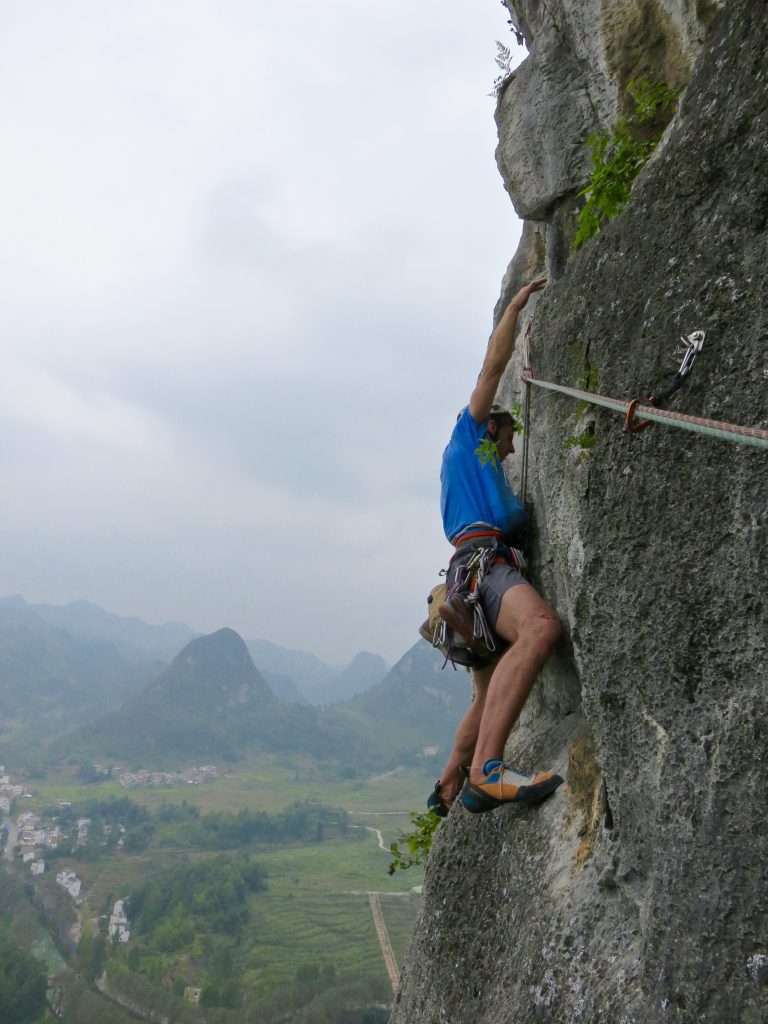 Shirley near the top: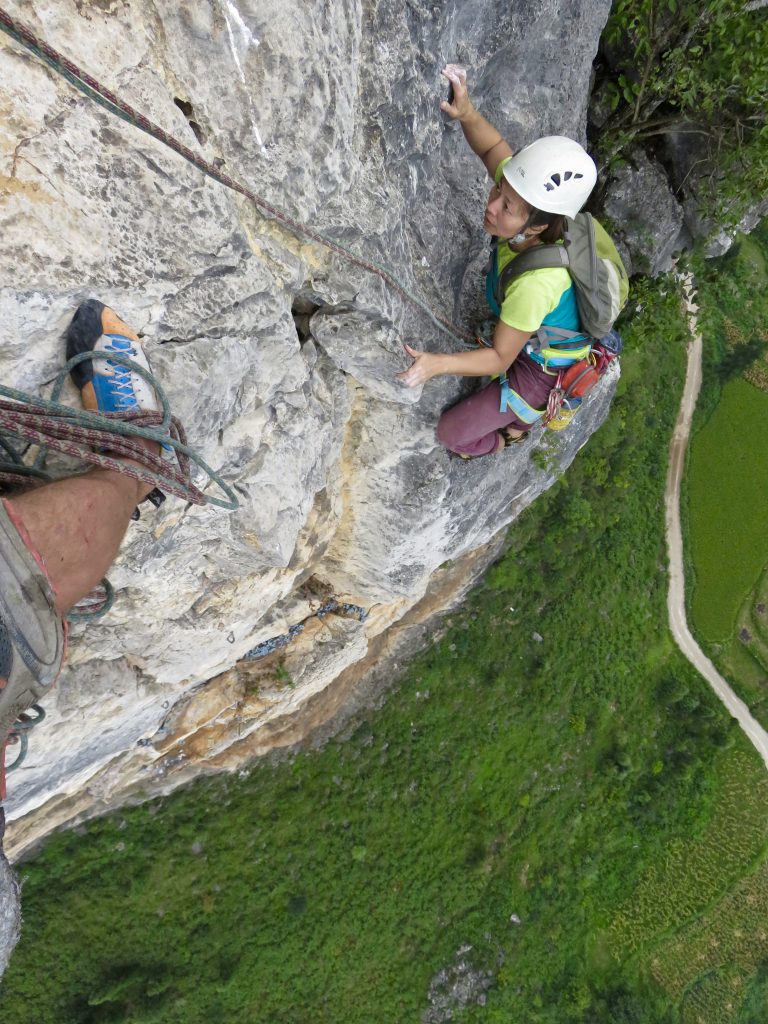 Steep bushwhack on the descent: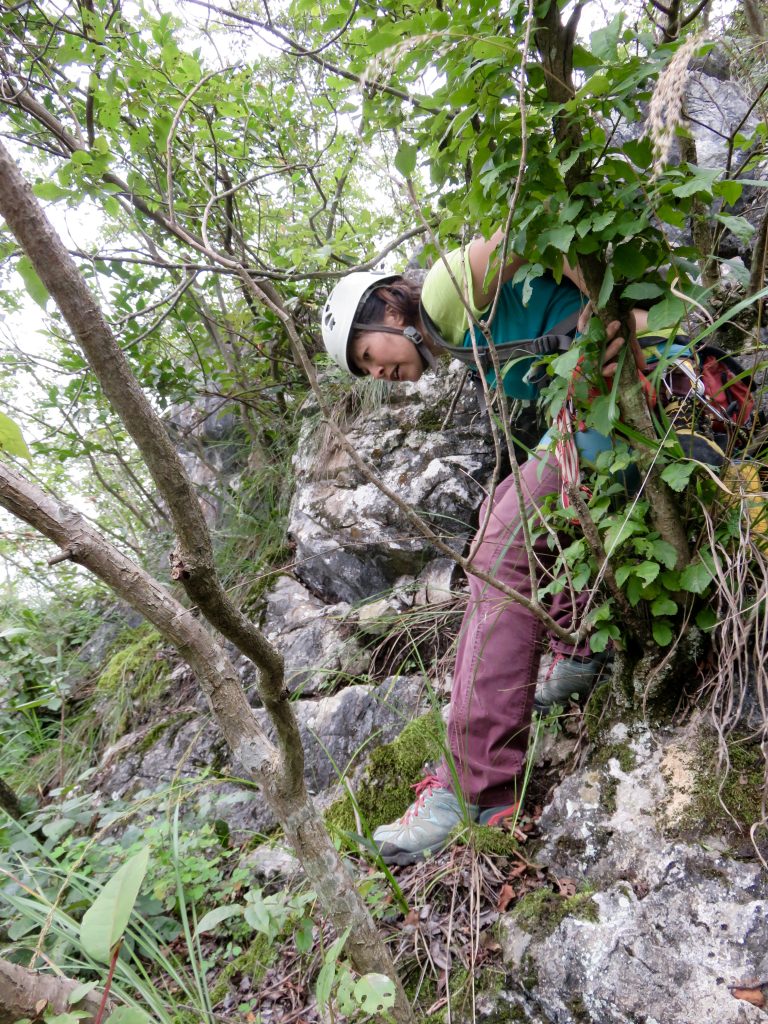 In addition to some loose rock (airmailed one the size of a dresser from near the top), there were other hazards. Some pissed off local wildlife on the approach: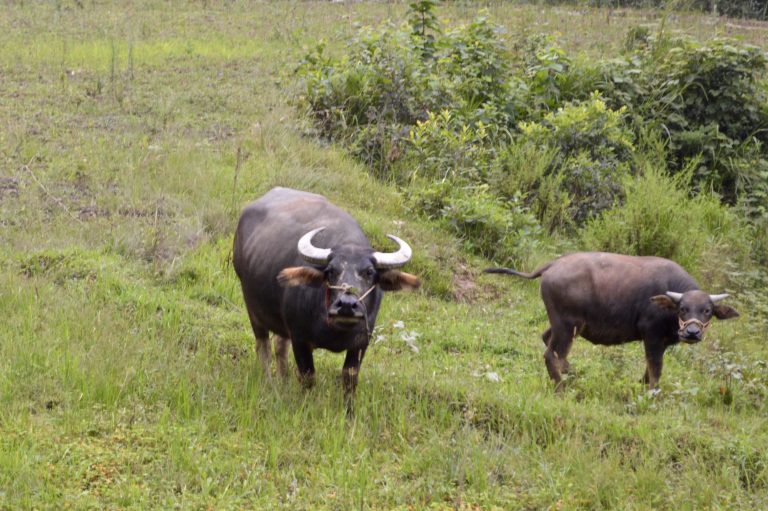 A farmer taking his cattle and bird for a walk in Getu: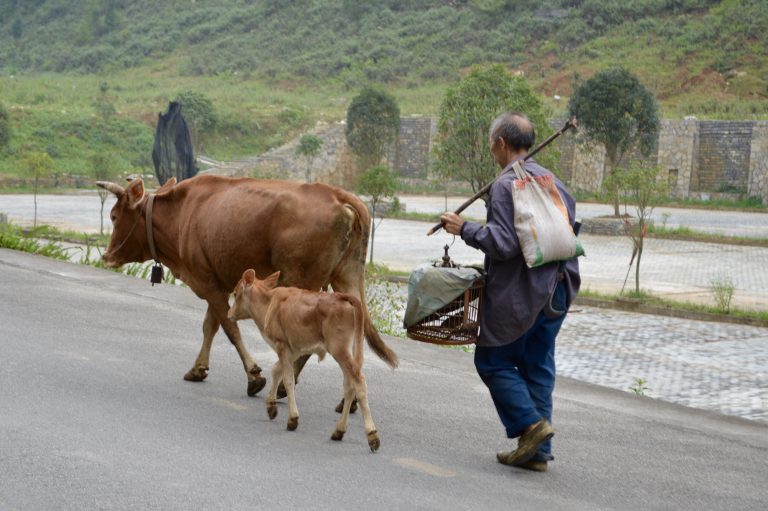 Besides bad beer, local vodka and a pool table were the other post-climb entertainment options in Getu: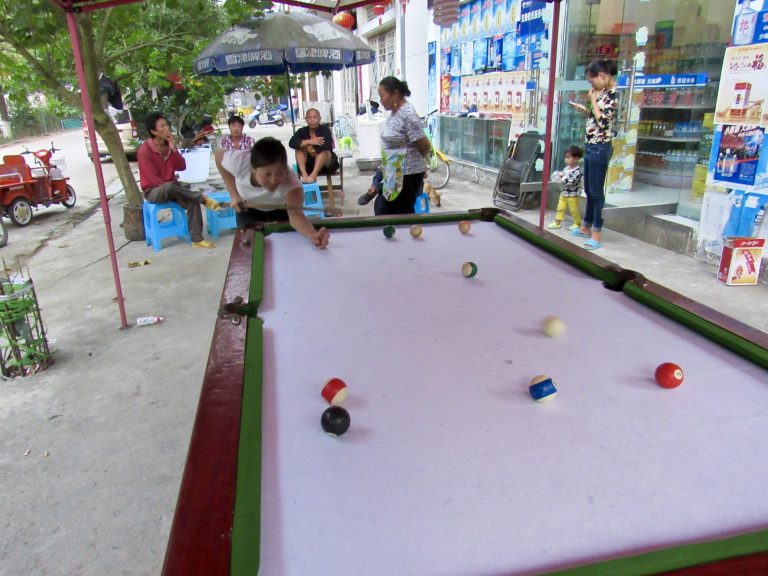 Always the gentleman: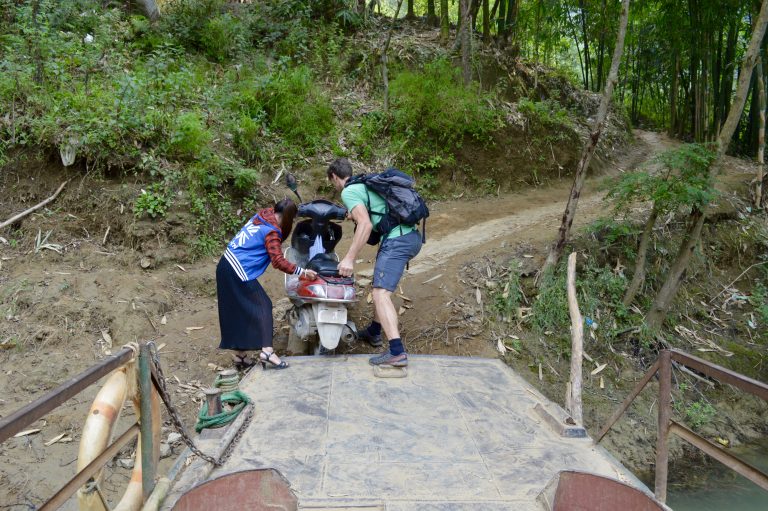 On a rainy day, we hiked into the mountains to see a cave village: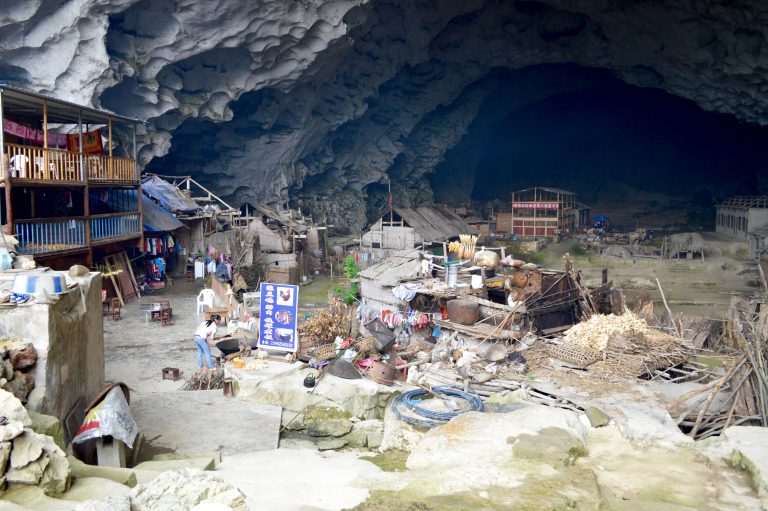 Complete with a basketball court: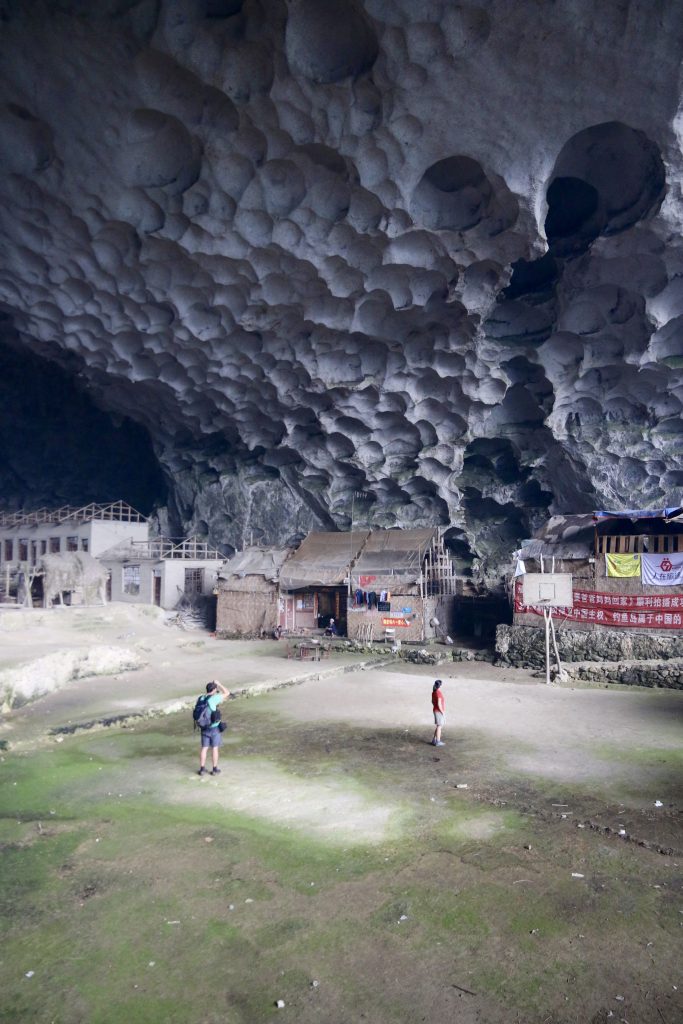 A farmer tilling his small patch of land with the aid of a cow: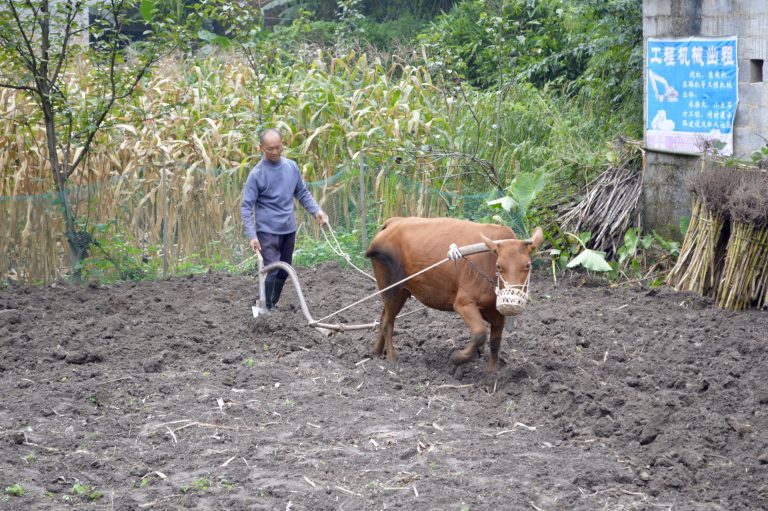 Clean Heel route: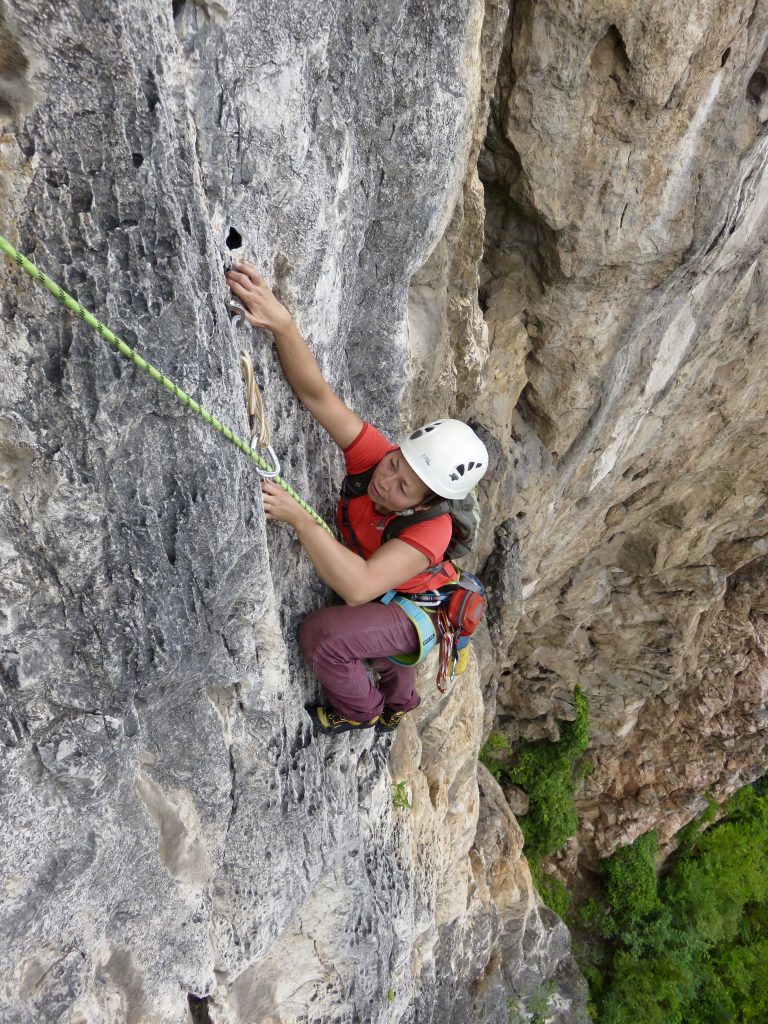 Miao women dressed in their traditional garbs at a highway toll plaza in a town called Ziyun: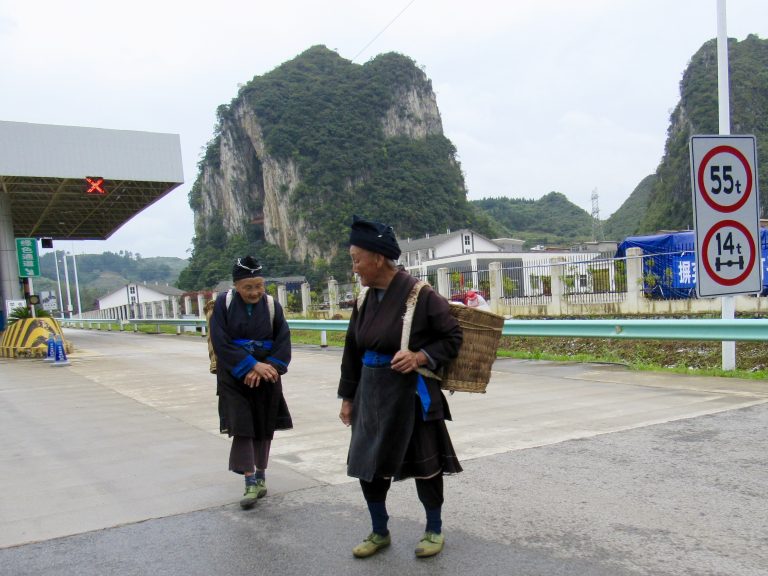 Women sitting on balls listening to a monologue delivered by a woman holding a cock. Guiyang.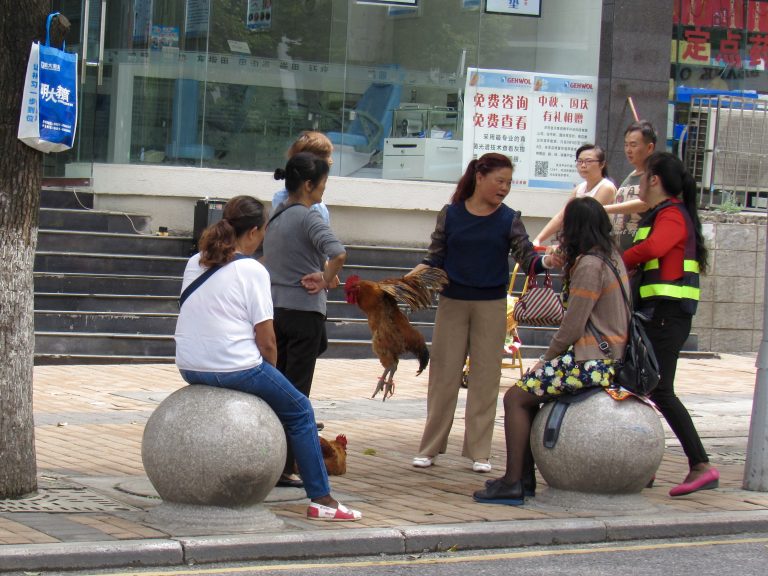 High speed rail link between Guiyang (near Getu) and Guilin (near Yangshuo)...480km in <2 hrs: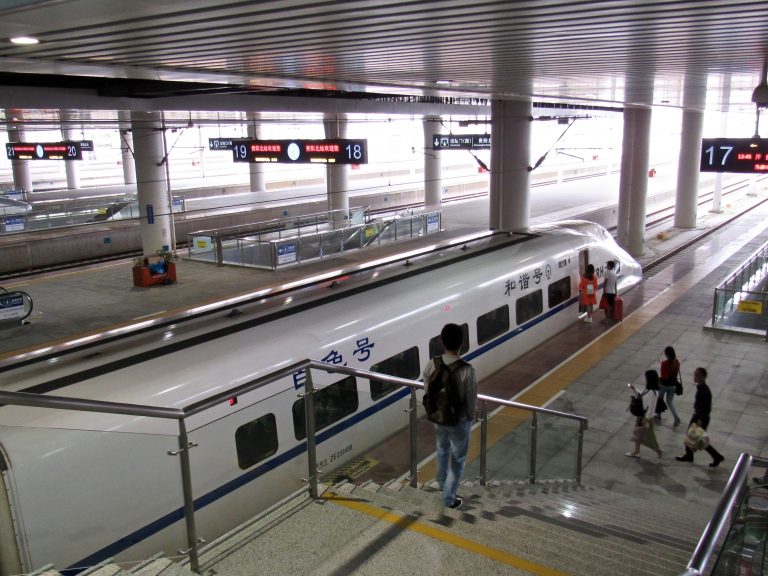 From the rural, we moved on to the touristy (Yangshuo):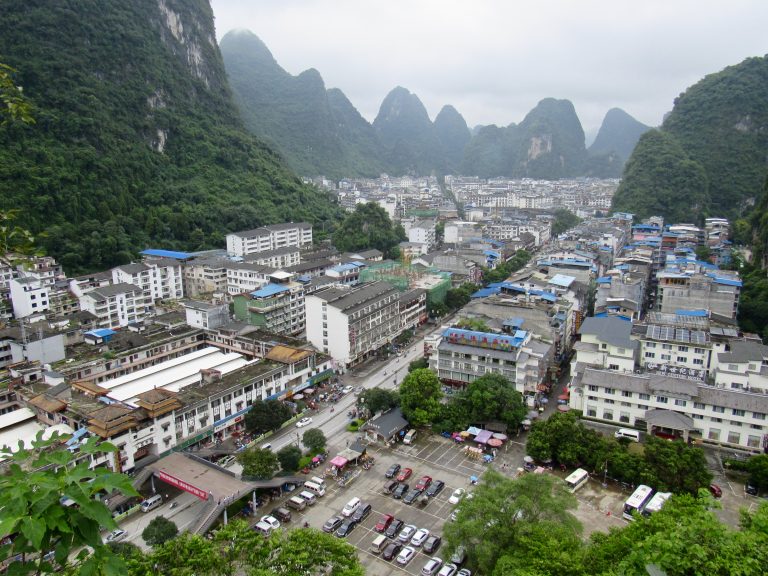 Our days would start with some decent coffee and a session of trying to get the scooters to start:
More steep limestone climbs. This is 5 pitches up Grandfathered In:
Pretty black colored limestone on Happy New Year route (and a couple sweat drops on the lens):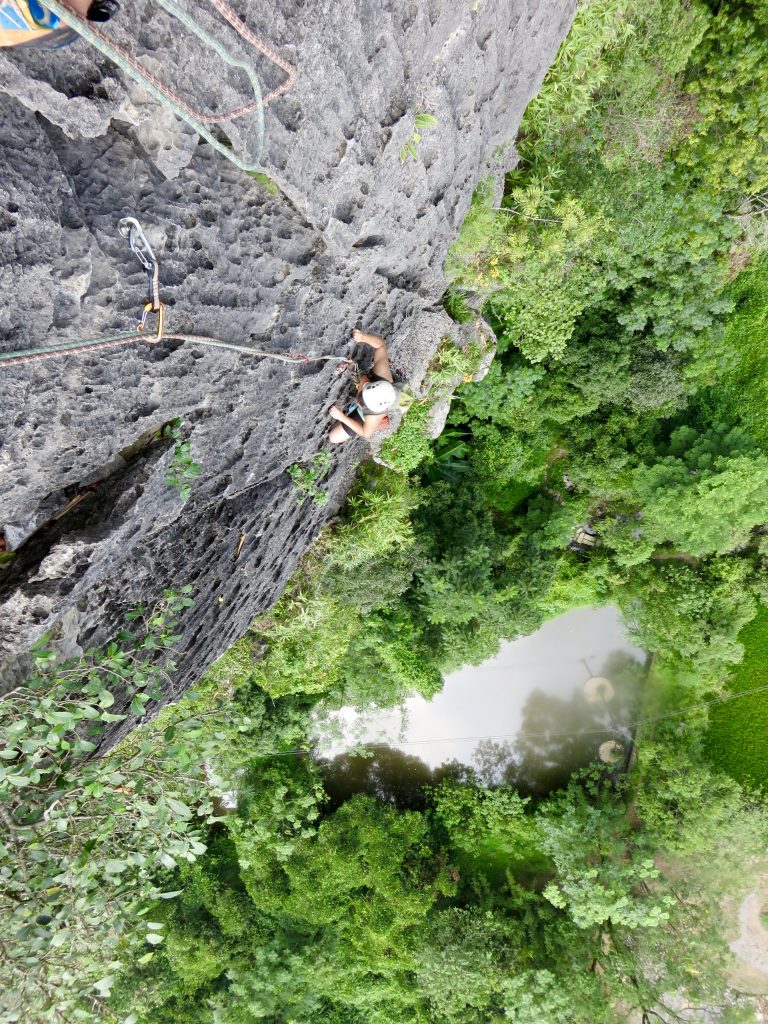 Despite being touristy, Yangshuo is chockfull of natural beauty: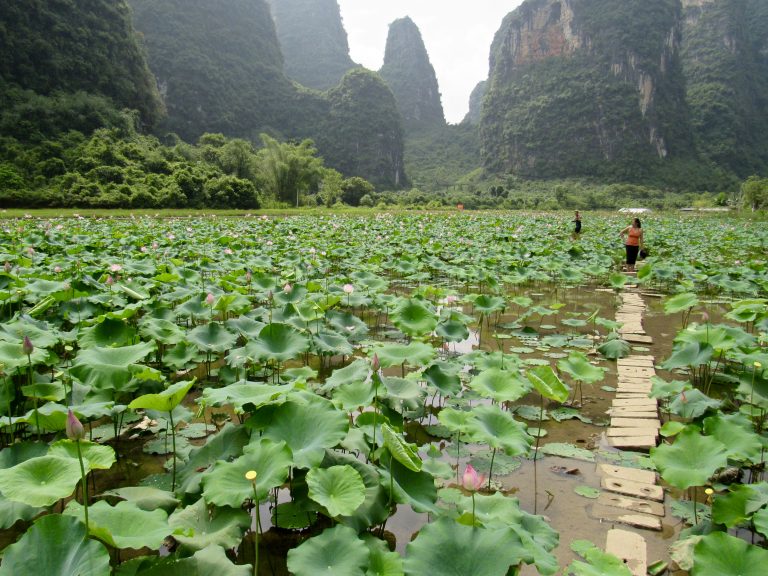 Shirley loving the steep limestone climbing in the sauna (this actually was the one trad line we climbed on the trip):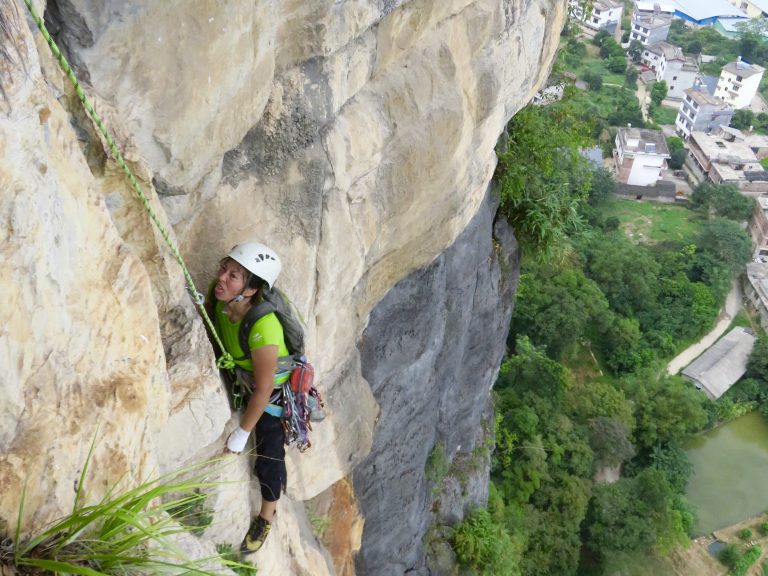 A fisherman on the Yu Long River: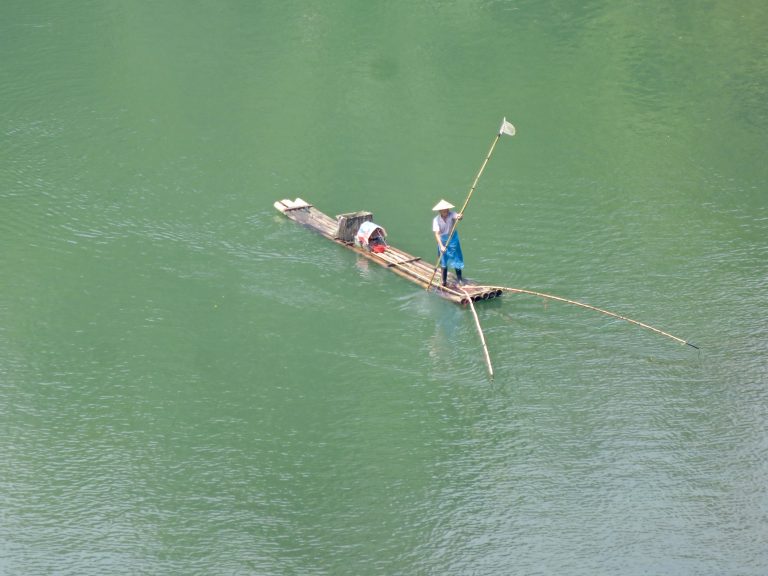 One of the climbs involved a 50 meter free air rap off a karst summit, followed by a 50 meter tunnel through the karst and some more rappelling...kind of unique: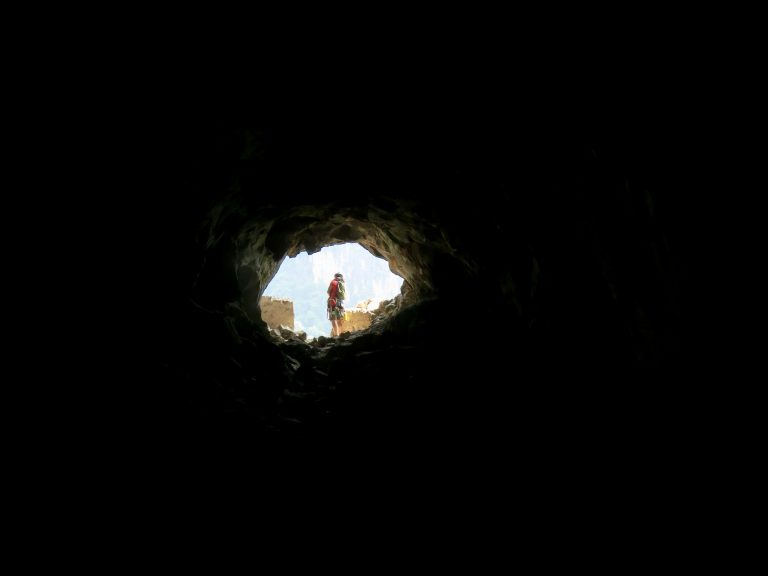 Yangshuo at sunrise: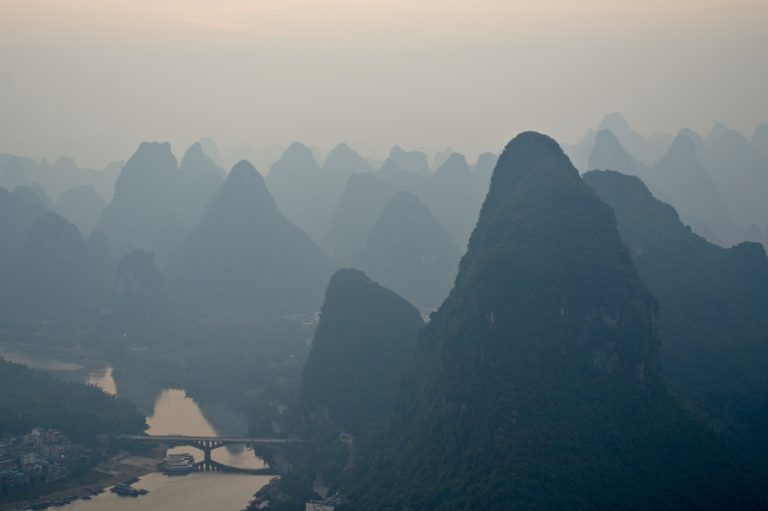 Then we moved on to Hong Kong where we had an 18 hour layover and so we prearranged to be taken out to Lion Rock for a quick multi-pitch climb. Alpine start with Hong Kong below: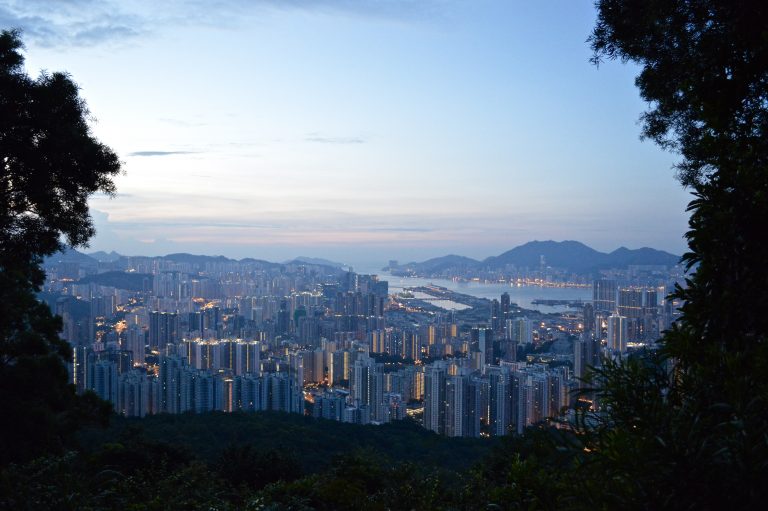 Gweilo to Wards Grooves - about 5 short pitches on some nice if a bit greasy granite (humid environment):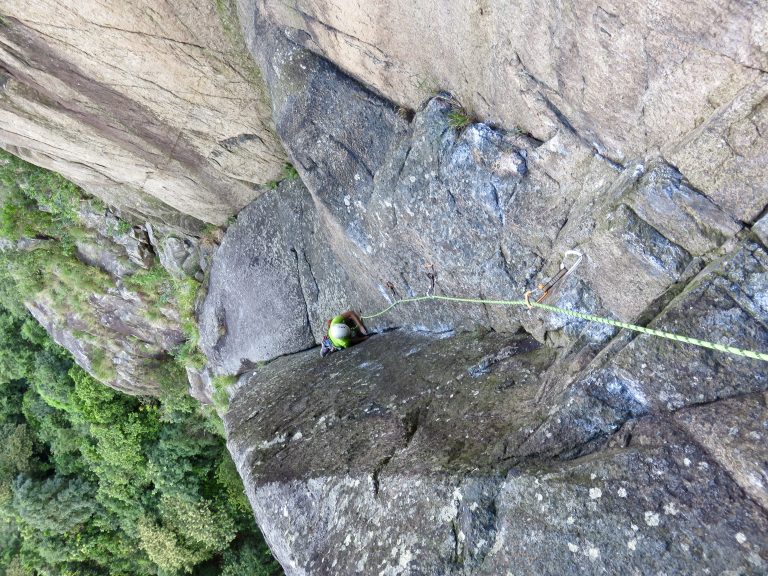 The views were spectacular in a unique sort of way. Not wilderness but the dim sum was to die for.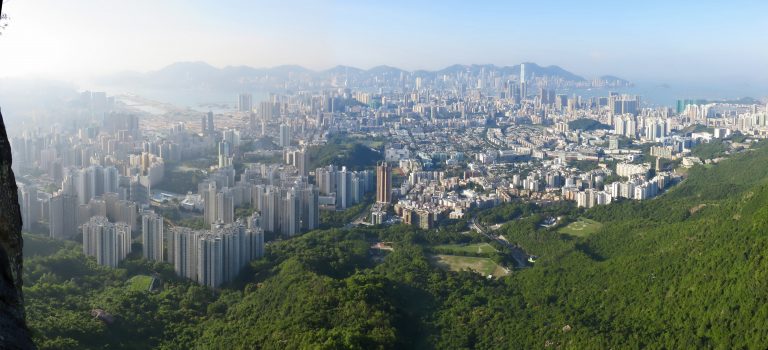 On the hike down: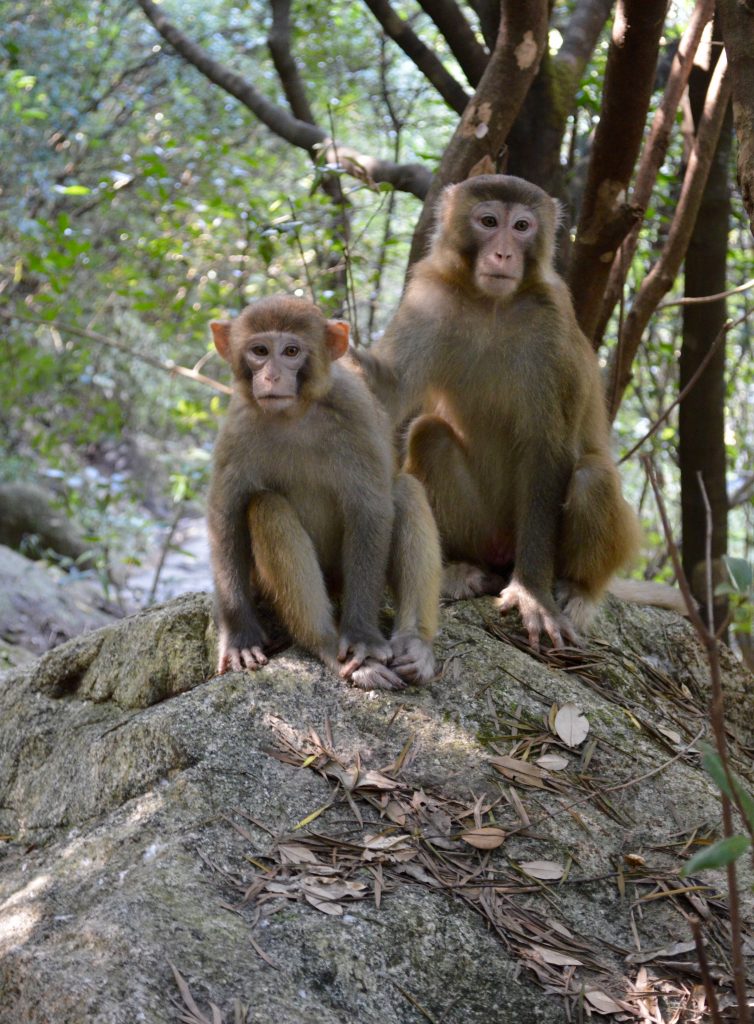 From there it was off to Bali, Indonesia for a couple days of touristy beach time a.k.a. mostly boredom.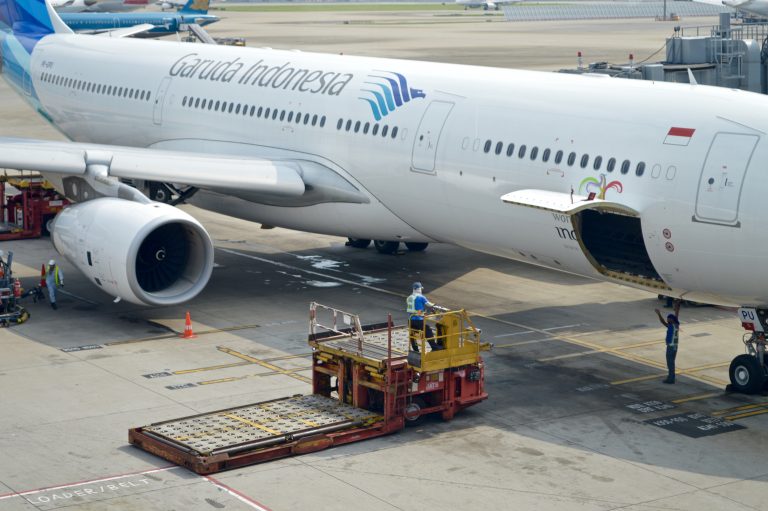 Bali: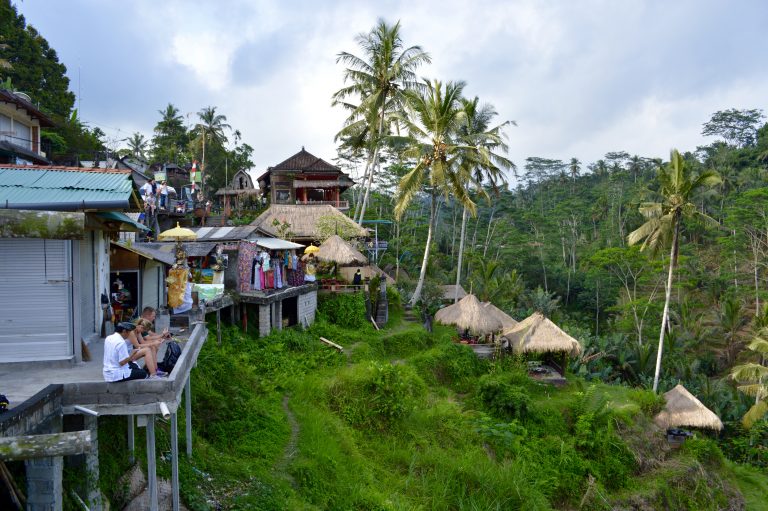 Robbery in progress at a temple:
The monkeys there are not what you'd call "shy":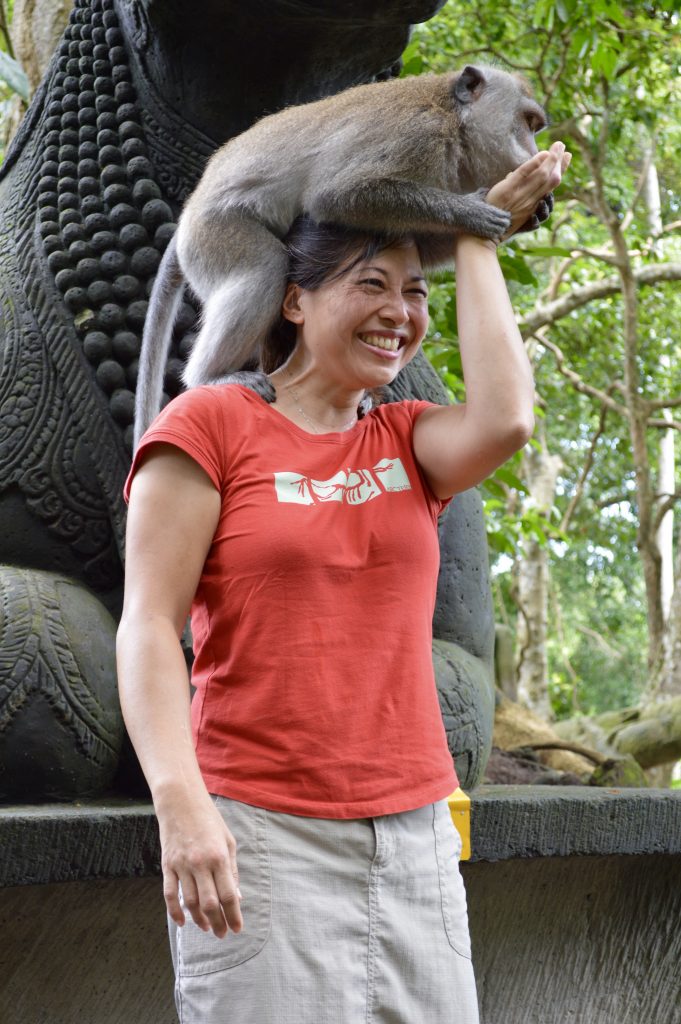 Molotov cocktails for sale: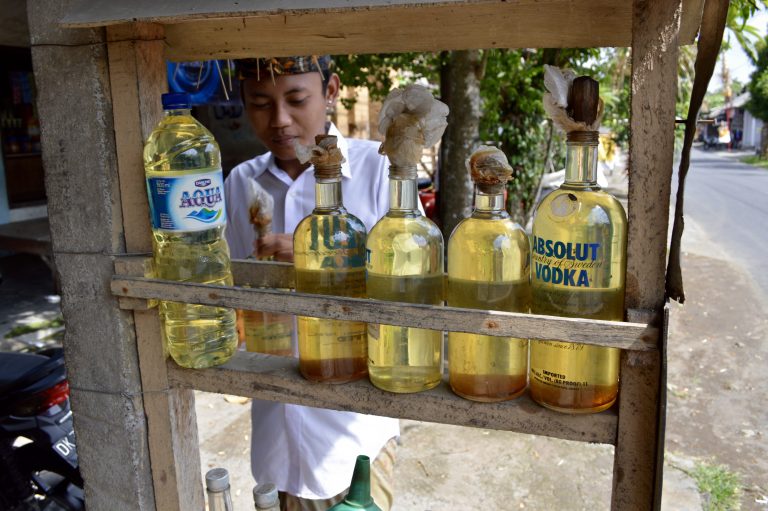 The secret ingredient of Luwak coffee:
And then it was time to go home. The only unplanned bivy on this trip: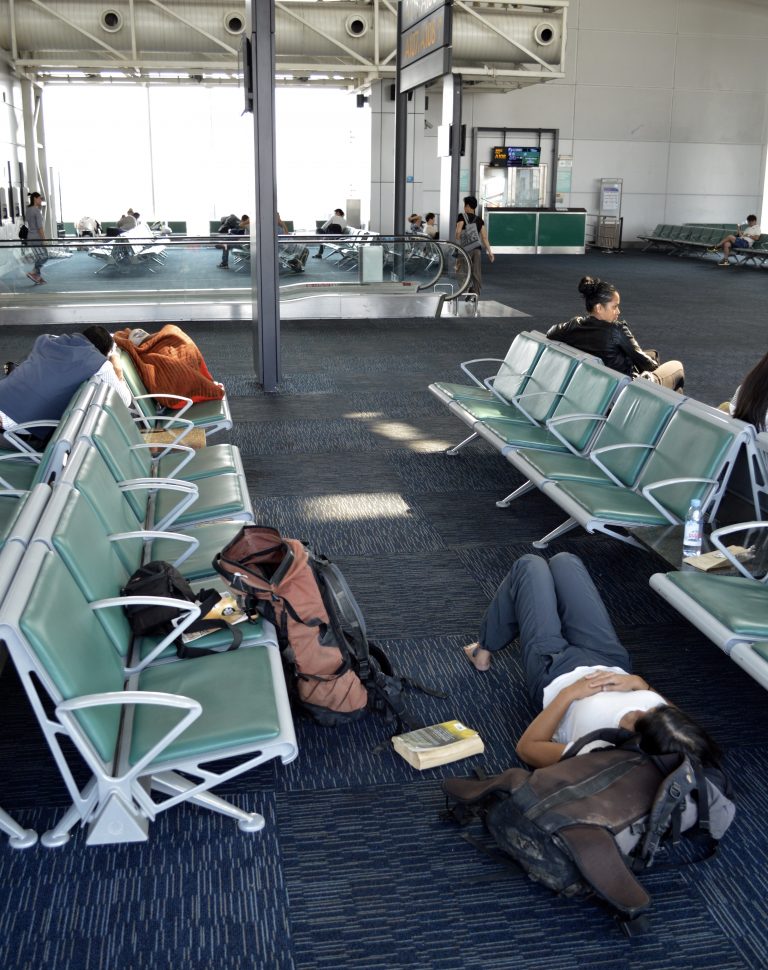 Gear Notes:
Mandarin language skills.