Trip:
Golden Slam - Standards
Date:
8/27/2016
Trip Report:
My quest to bag another 9K peak (Fernow) was cockblocked by fire closures so I moved up a larch-season hike, making it a not-so-larch-season hike.
C'est la vie.
And it don't matter much, as a great time was had and two more Bulgers were tapped. FYMF!
We approached on Saturday via the PCT and camped at Snowy Lakes: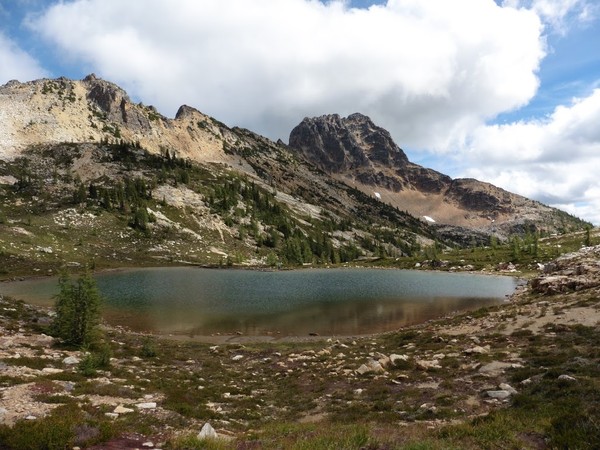 We set up tents and headed up to Golden Horn that afternoon.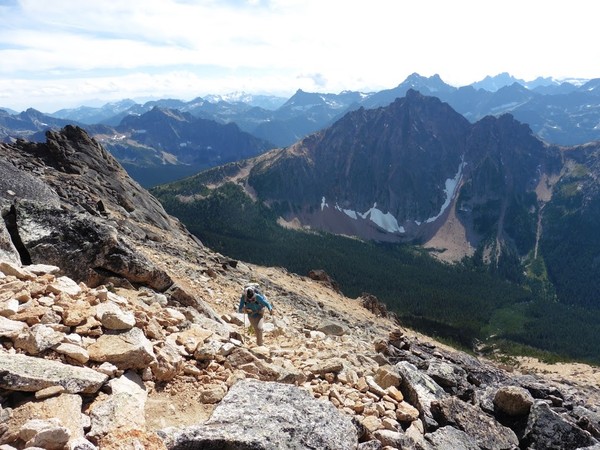 Gully below the summit of Golden Horn. Chossy but short and mostly fun: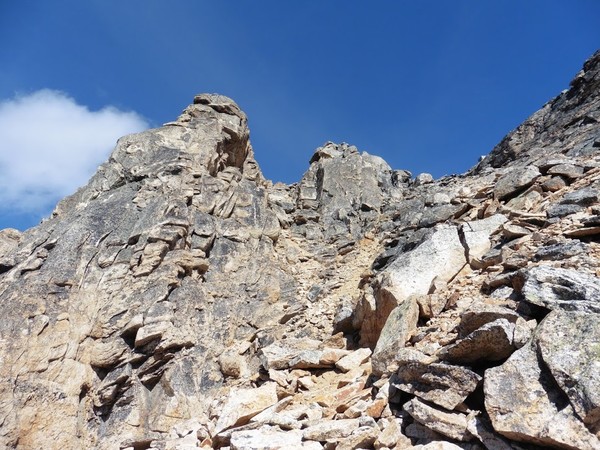 Golden Horn mountain p0rn: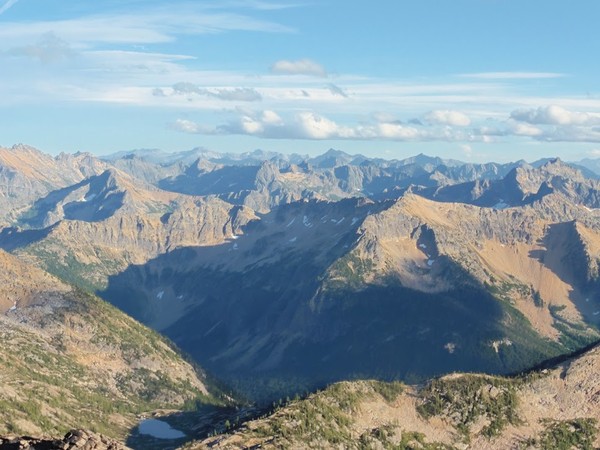 Rappelling from the summit of Golden Horn: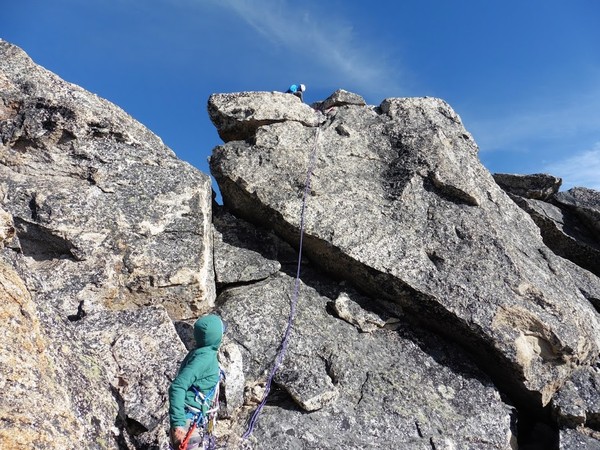 We got back to camp at 7. Next day we headed up to climb Tower.
Rather than posthole in scree around climber's left of the cliff band below the cave, we opted for a clean but exposed class 3 ledge: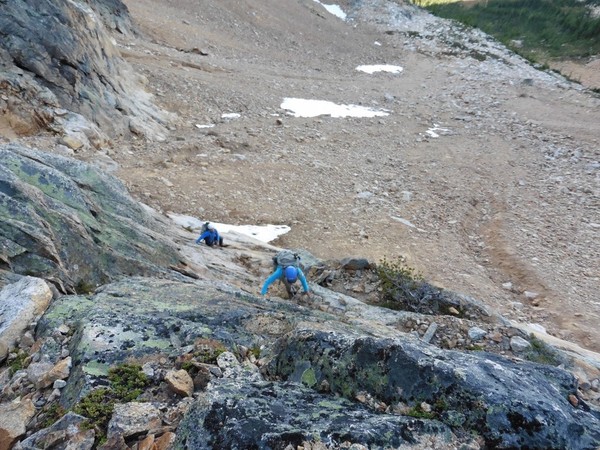 The chossy ledge between the cave and the main gully of Tower: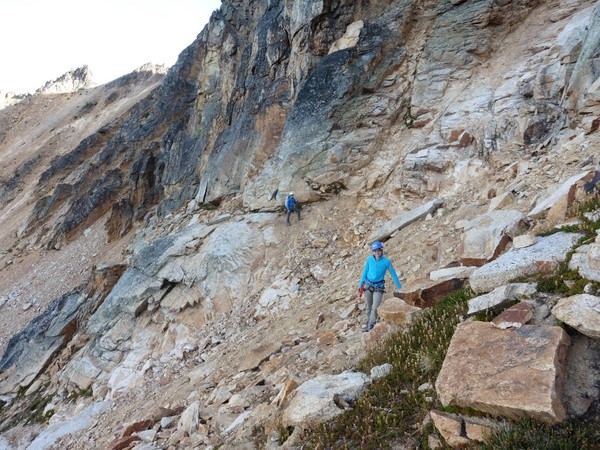 The main gully of Tower Mountain. Just clean enough and steep enough to be exhilirating and fun: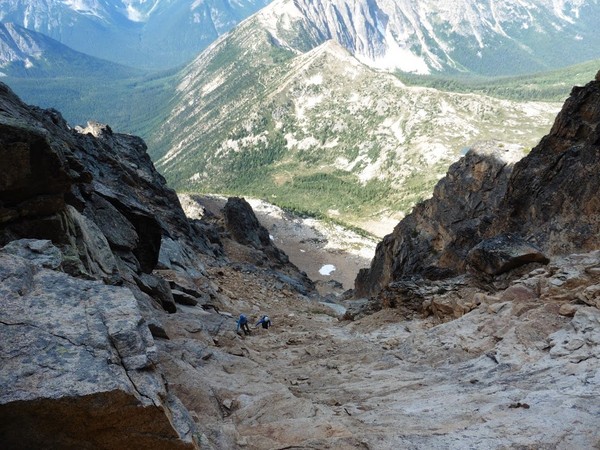 Summit stoke: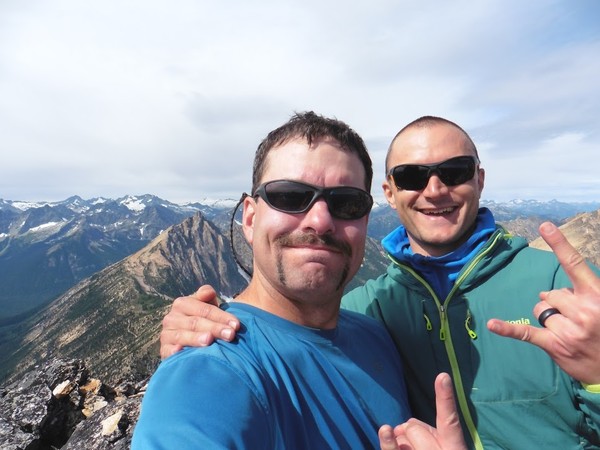 Golden Horn from the summit of Tower: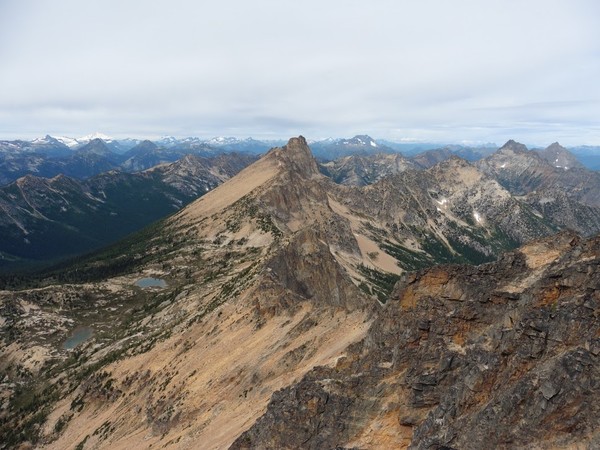 Downclimbing the main gully: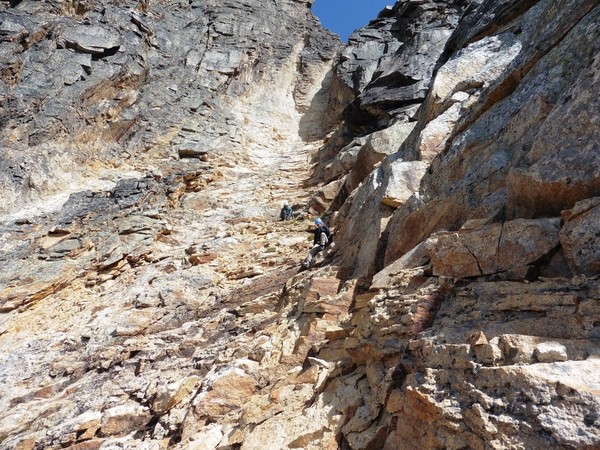 Gear Notes:
Helmet. 30m rope to rappel from GH. C4 #1 suffices for pro.
Approach Notes:
PCT is easy on the knees and eyes. Snow free.