Trip:
Boston Peak - East Face via Quien Sabe
Date:
7/30/2016
Trip Report:
Is Boston a "low grade heap of ore"? Quite possibly.
Is it worth climbing? Most certainly, if only for the summit register and view. There aren't many peaks that can boast such a vista, especially ones that are comfortably climbed in a day from home (It took us around 11 hours CTC with breaks and time on the summit). And it really isn't as bad as its reputation- IF you are on route. I started up the rap route and quickly realized why this was the scene of a fatality in the 1960's. Avoid. Instead, traverse farther north once off the glacier and find easy third and a short bit of fourth class that will take you to the exposed summit ridge. You're likely to have the spacious summit to yourselves as you peruse one of the best registers in the range. Three single raps will deposit you on the glacier and a bit of exposed, chossy, third class (which seems way easier on the way back) will take you to the Boston-Sahale Col, the Quien Sabe, and easy terrain back to the trail. We all remarked how nice of a day trip it was, especially since we saw the hordes jamming each other on Sahale all day while we had Boston to ourselves.
A funny aside.... I saw Kevork getting onto the Quien Sabe about a week after I ran into him up in Depot Creek. He's everywhere!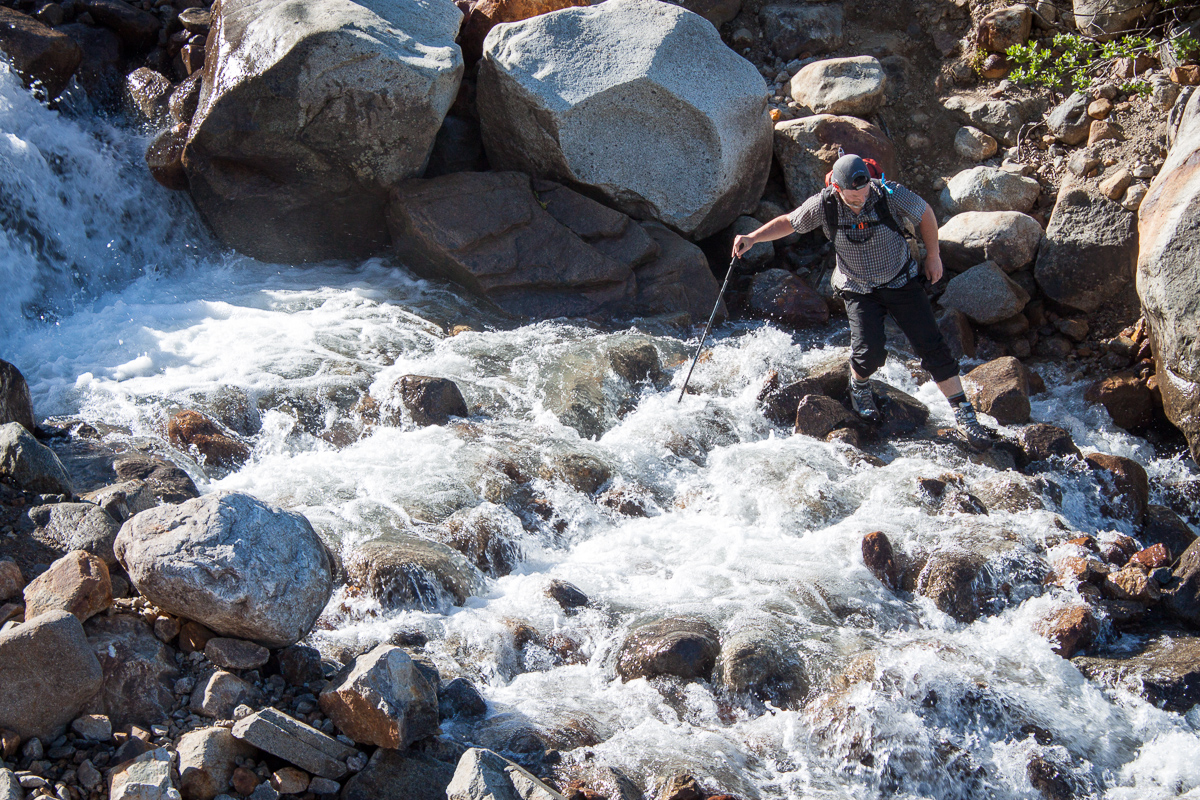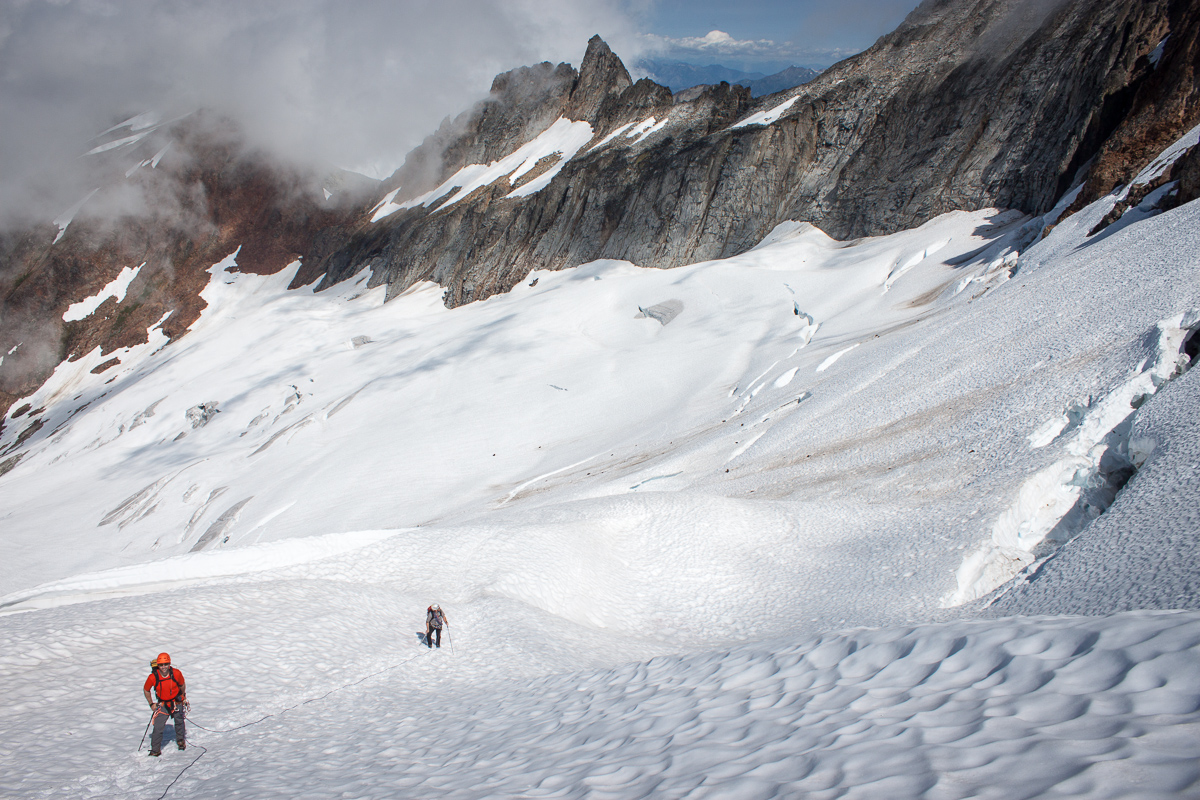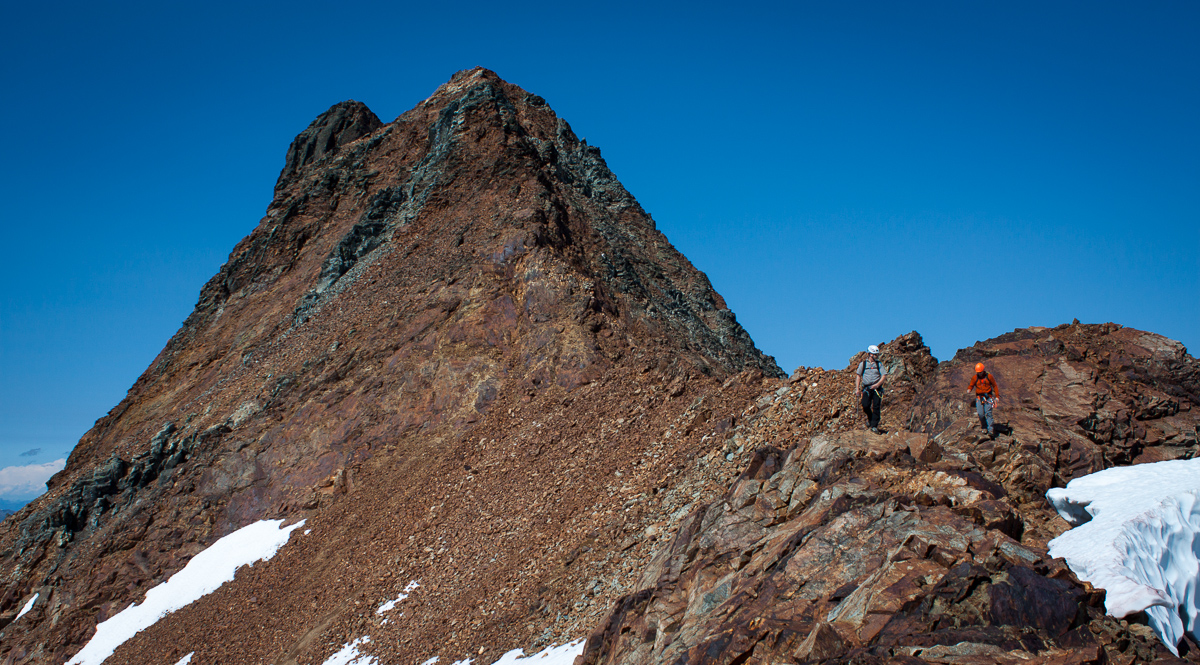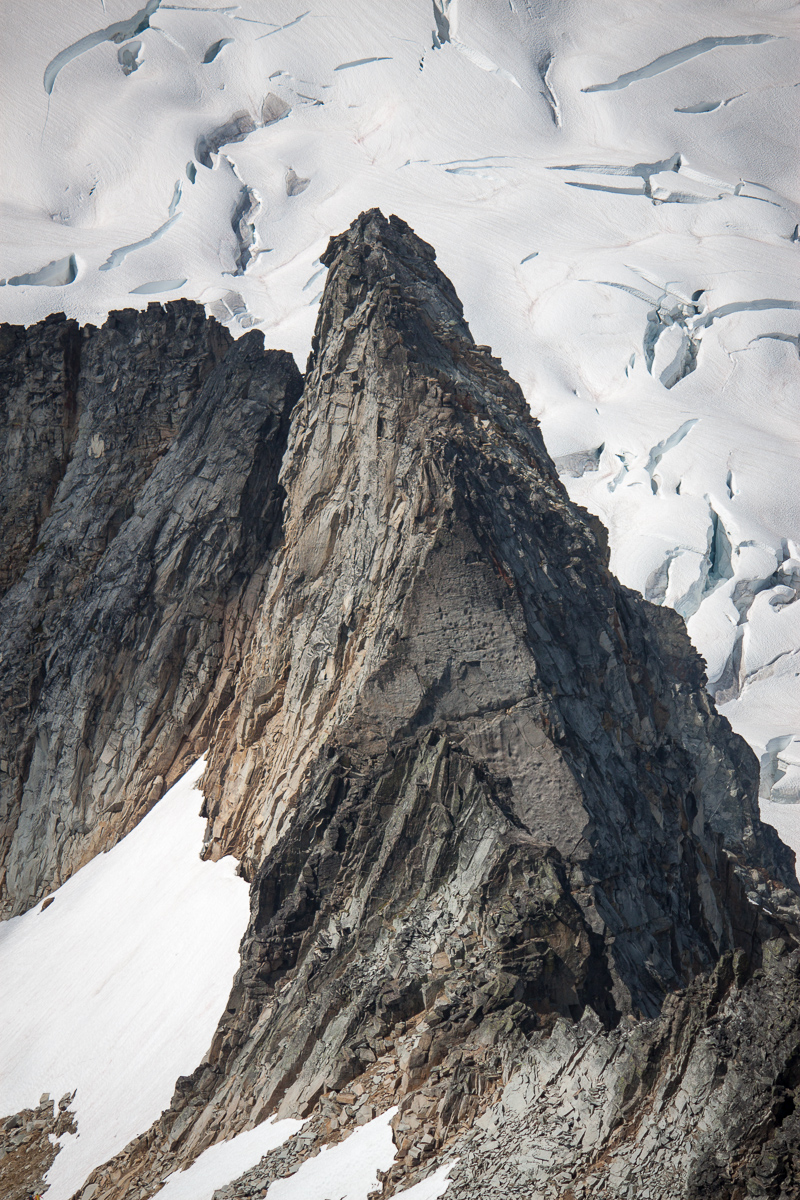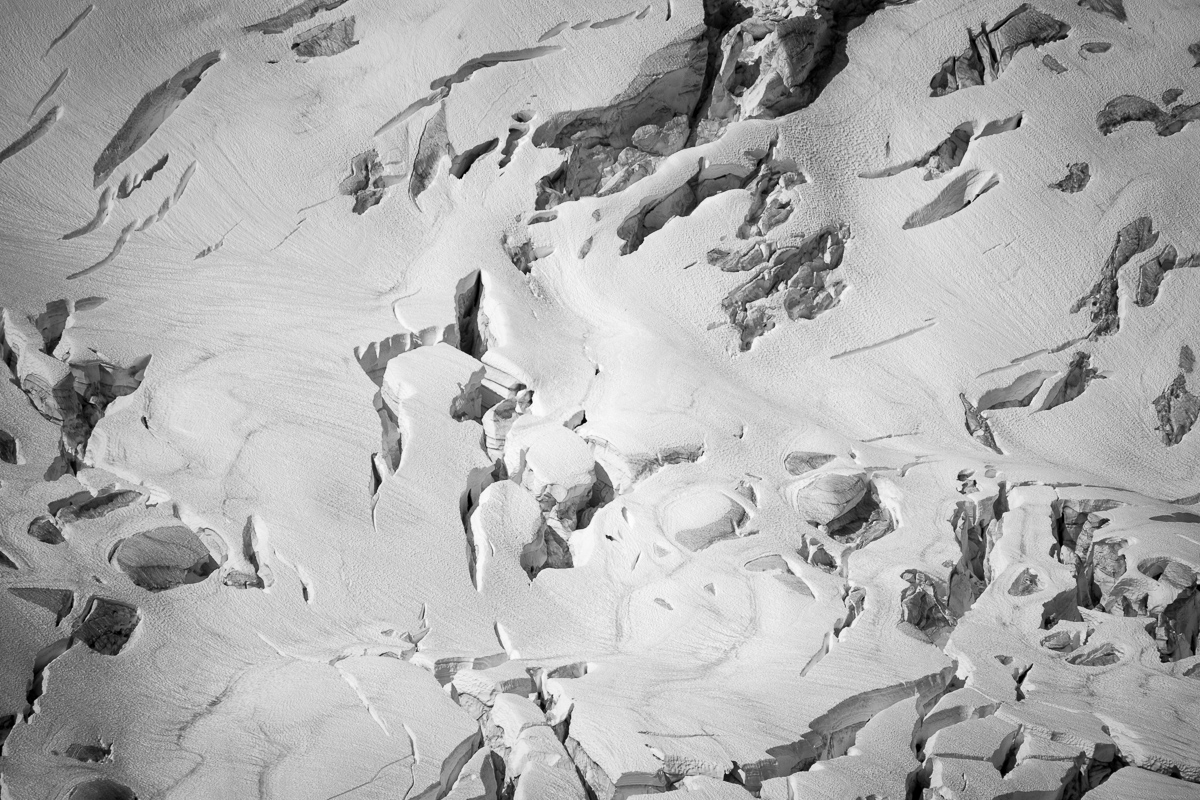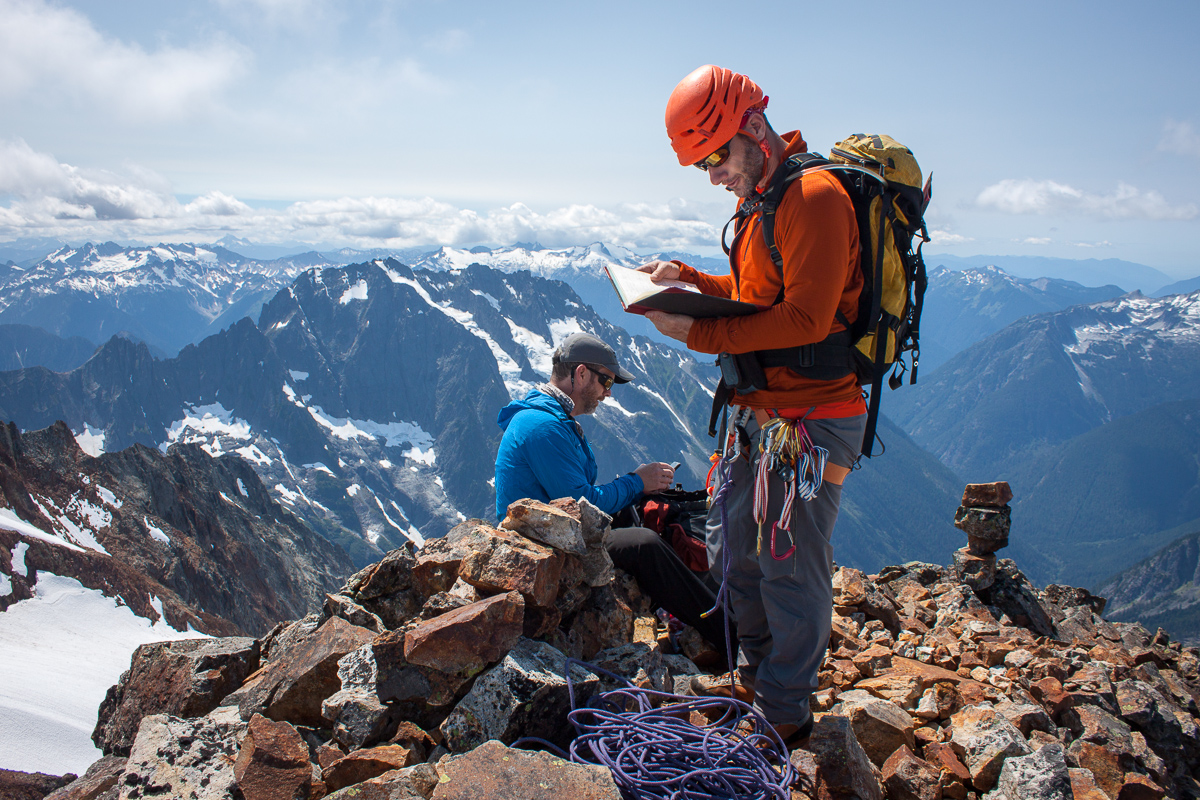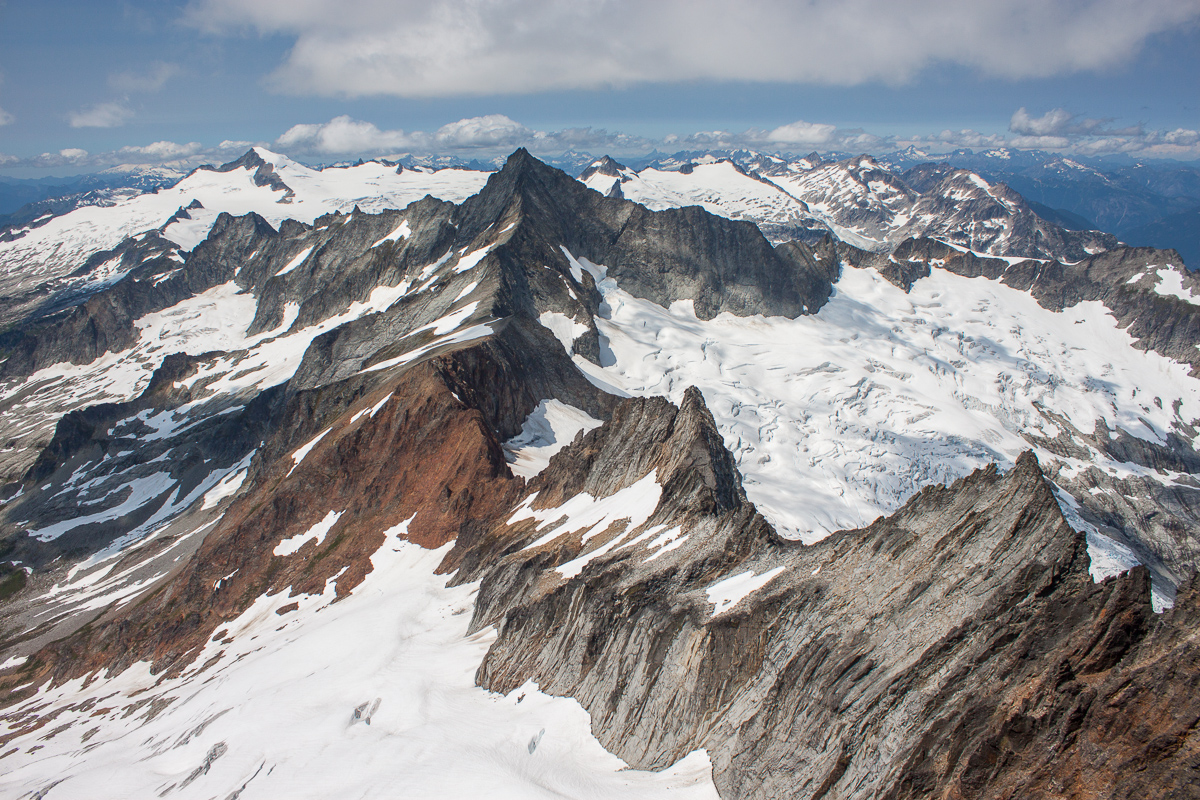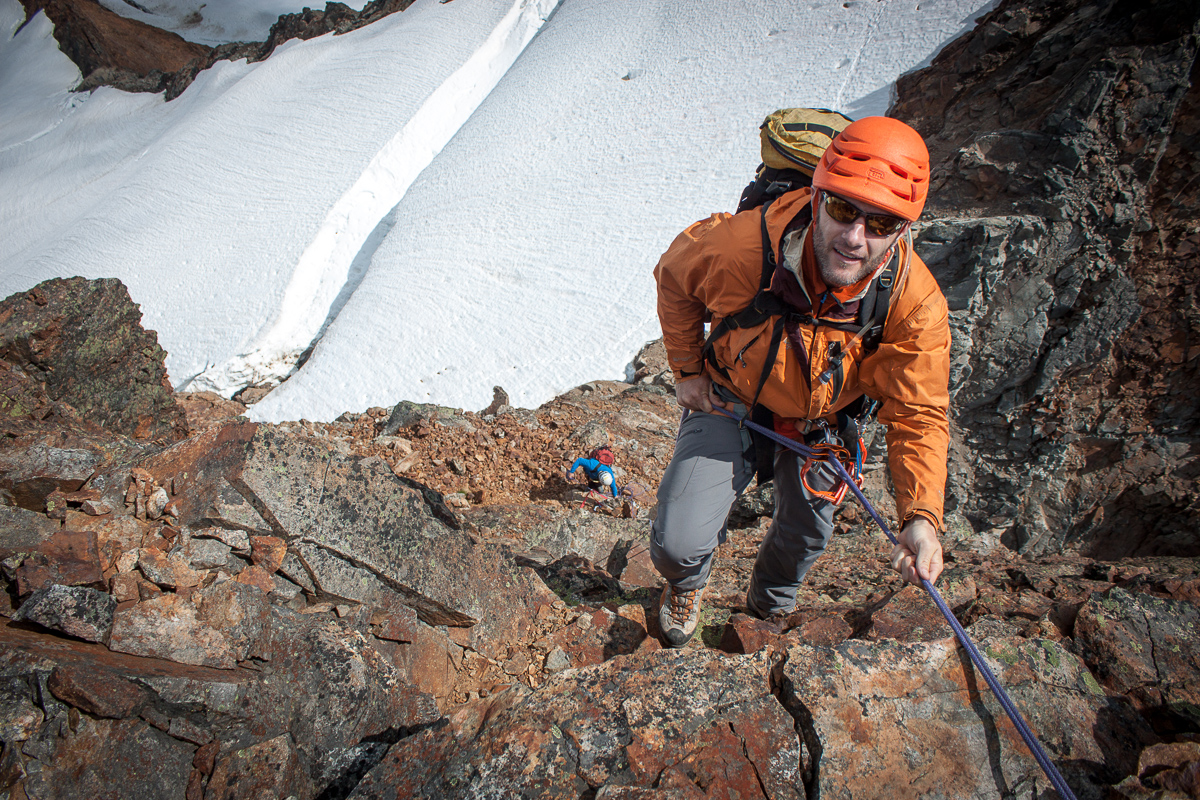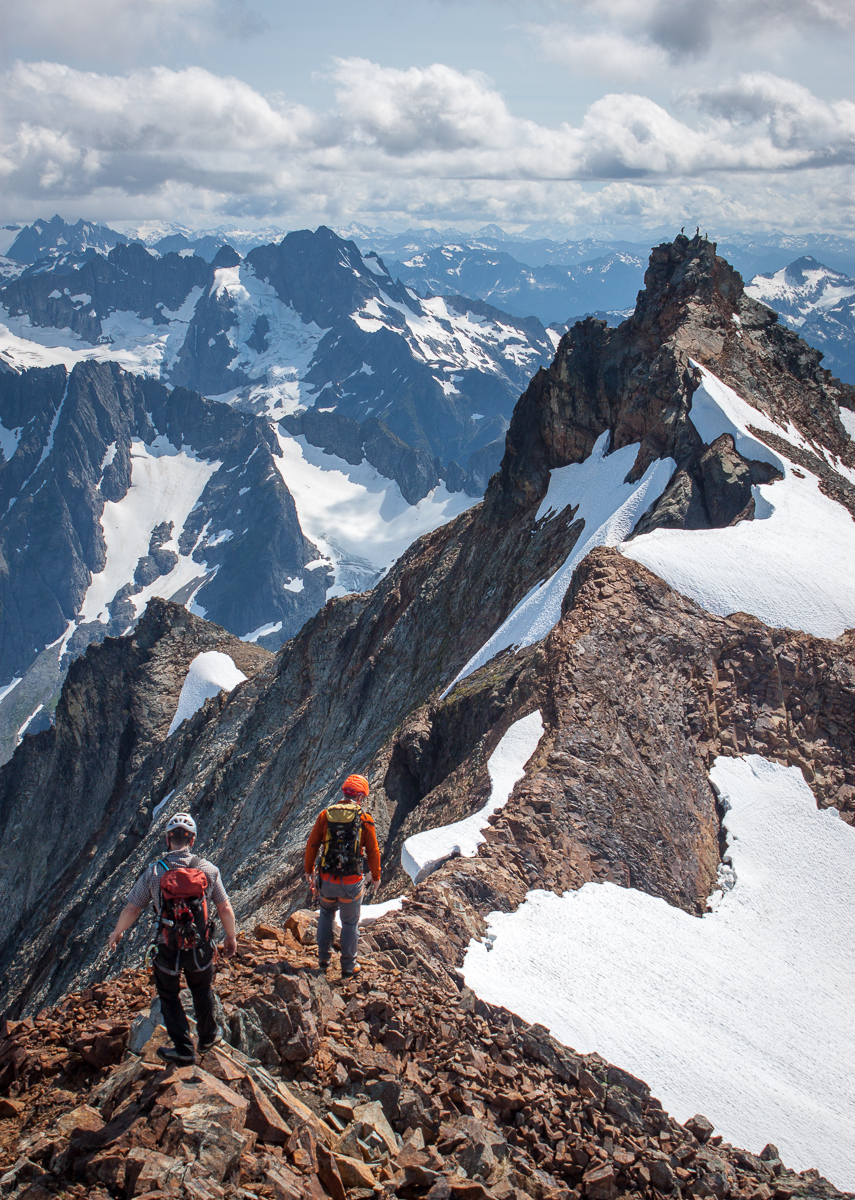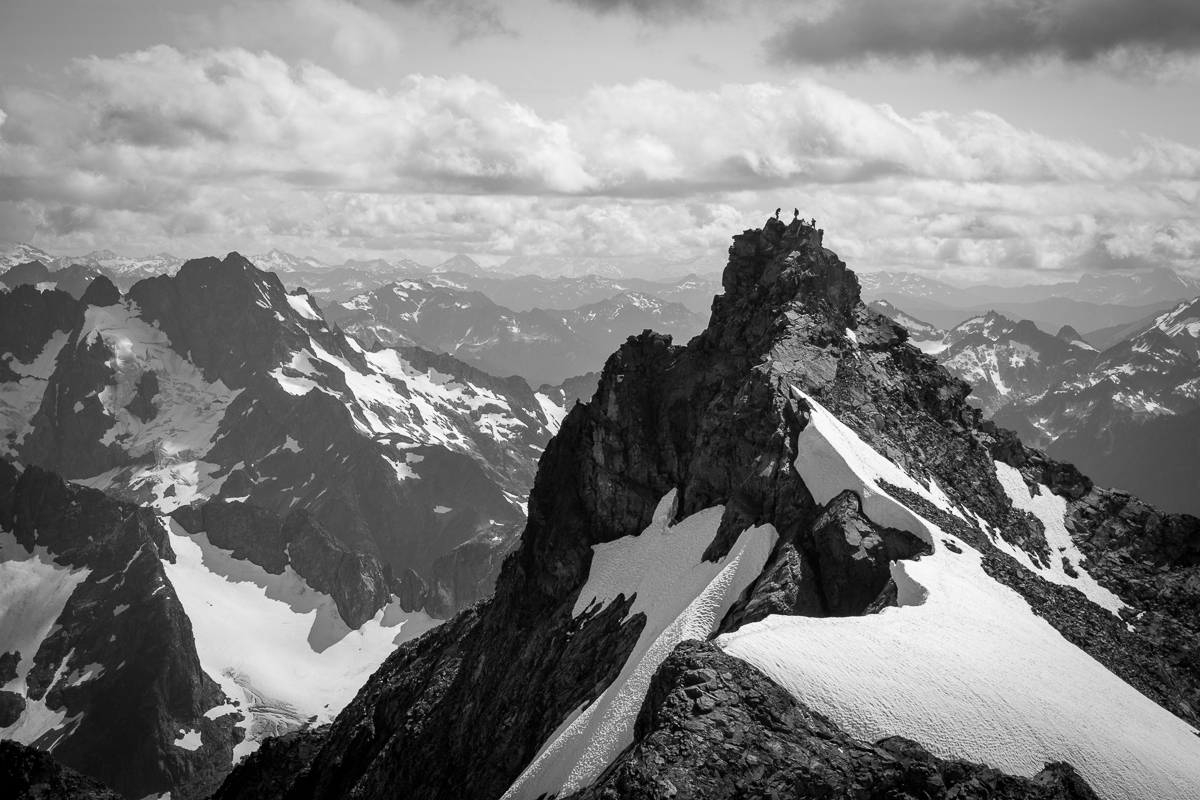 Gear Notes:
50-60m half rope, a few nuts/tri-cams, helmet, ice axe, Al crampons. Glacier gear.
Approach Notes:
Kevork says it is faster to do Boston via Cascade Pass, and I have to think he knows what he is talking about. Still, it wasn't a terribly long day RT from Boston Basin (which I had thought would be much quicker).
BB trail is in fine shape. Stream crossings are a bit spicy on hot afternoons.