Trip:
Cinderella - East Buttress
Date:
6/4/2016
Trip Report:
Both
Curt
and
Darin
have written up TRs on the mythical East Buttress of Cinderella with a lot of swanky beta, so I'll spare you a retelling. Suffice to say that the Green Creek valley is a pretty special place, even for people used to such places. This was my third trip in there and I think I may even be more taken with the beauty, solitude, flora, and interesting geology than I was several years ago on my first visit. The climbing is pretty darn good too!
This time we found the excellent climber's path that is now established into the upper valley and it made a world of difference. The easy(ish) travel means you can hike in after work (2- 3 hours) to the excellent camps and be ready to tackle your choice of high quality routes early the next morning. For dads like myself, this area has quite the remote feel without the time commitment of getting deeper into the range. The views alone are worth the price of admission. The East Buttress of Cinderella isn't the best route in the area, but it is, long, scenic, and worth doing (IMO). As you can read in Darin's report, a soloist can race up it in a couple hours, but it was a pretty full day for us, even with a bivy in Green Creek. Expect climbing to mid-fifth or so and some looseness (for this area, not bad for the Cascades in general).
I realize I'm talking up the area a bit, but I think it could use a bit more love, if only to keep the climber's path established. Although,
Blake's new book
features Green Creek, so maybe you'd better get in there while it is still quiet!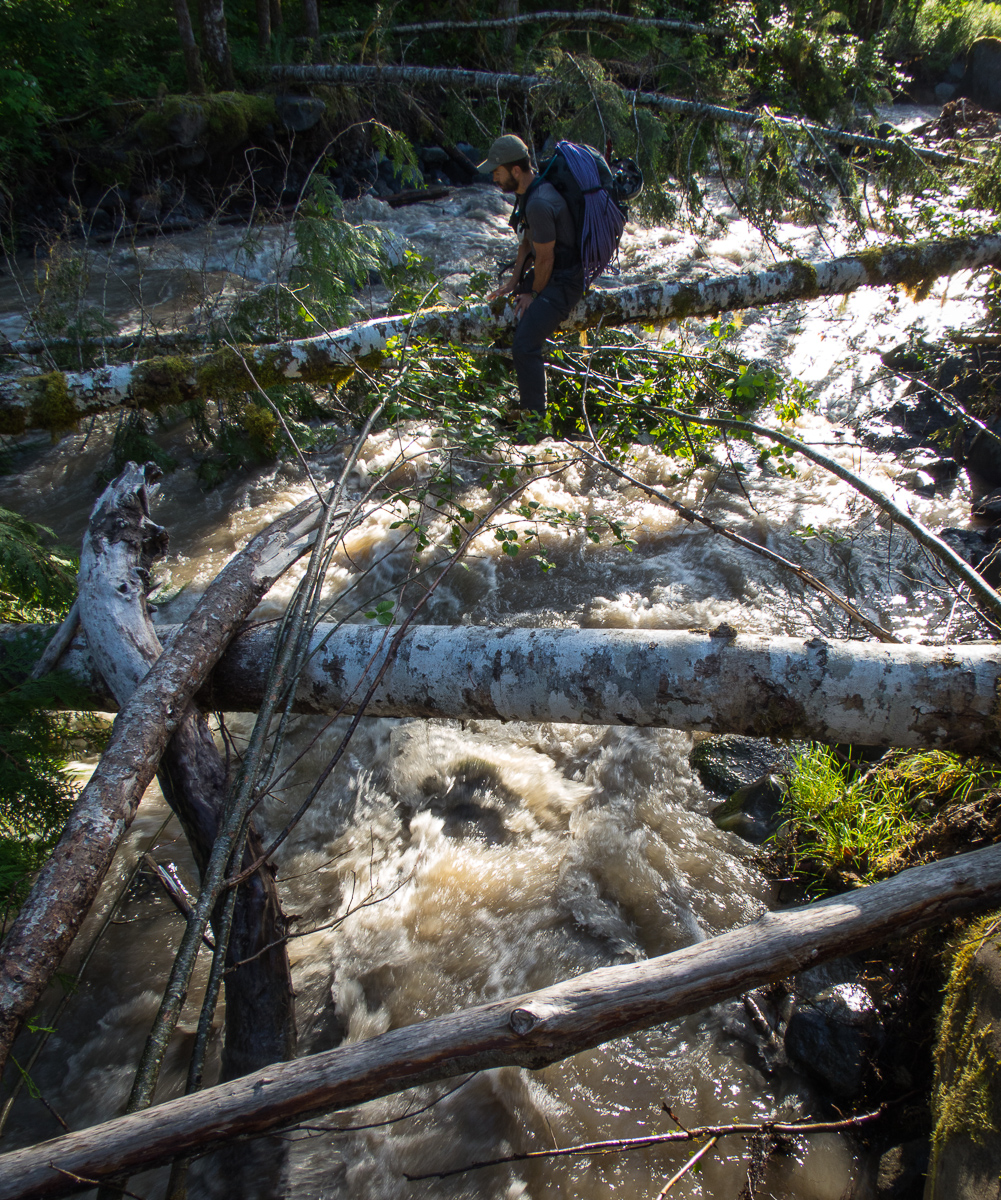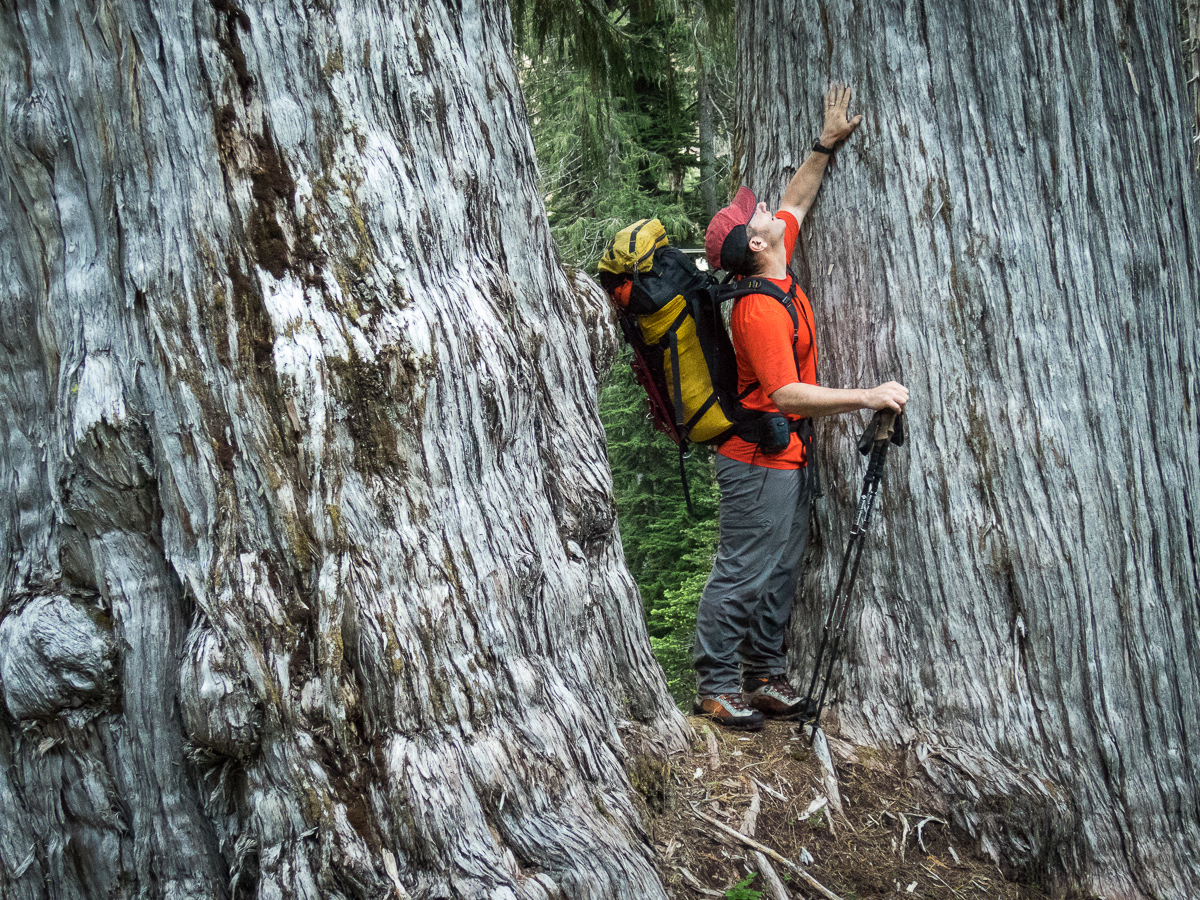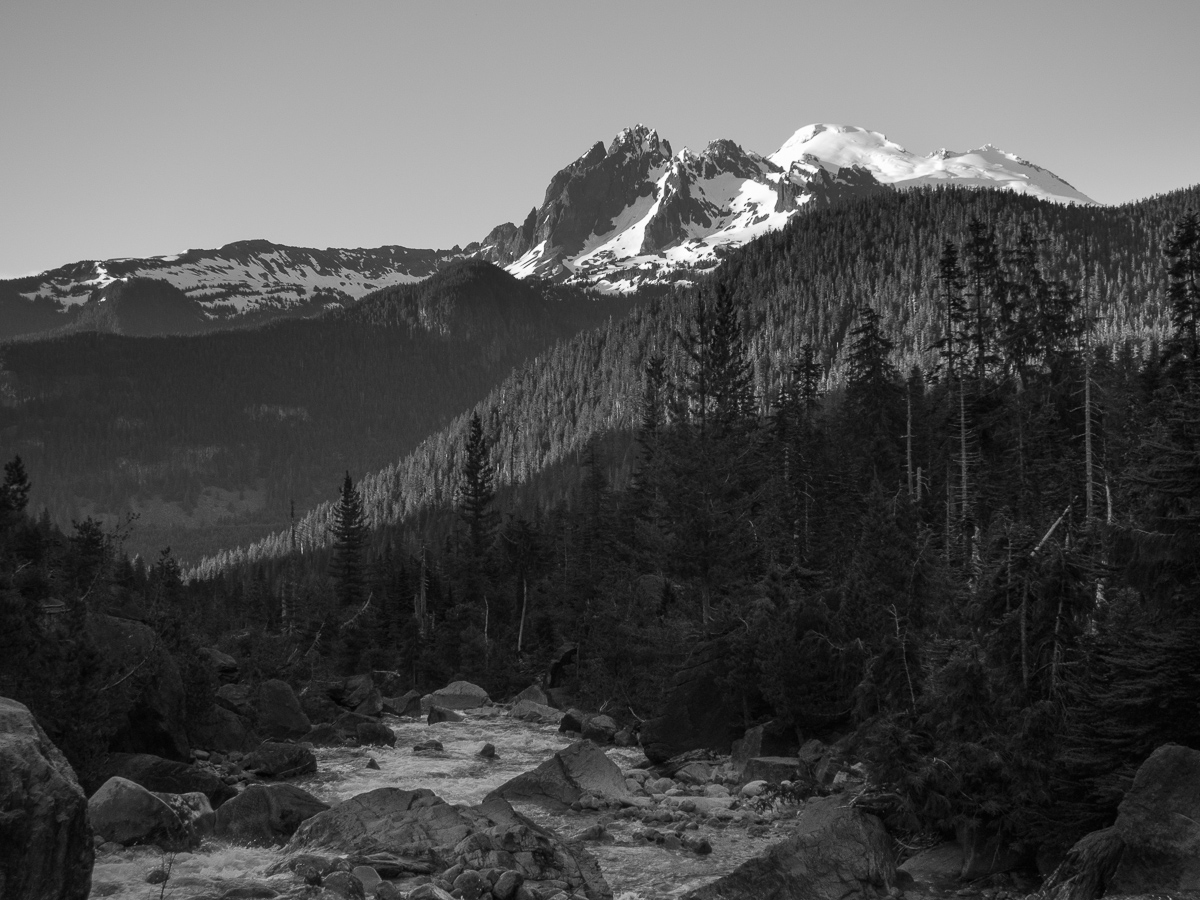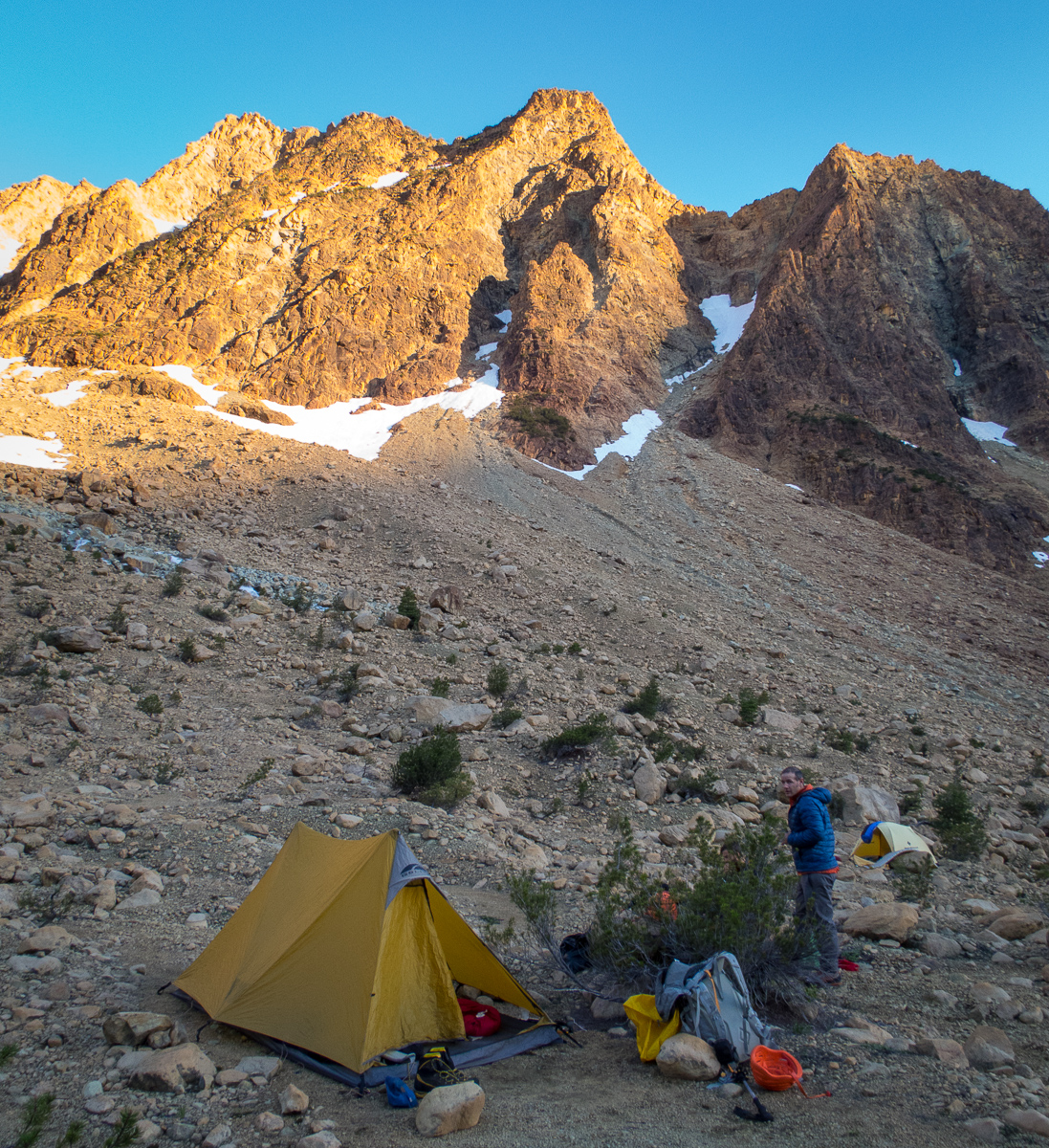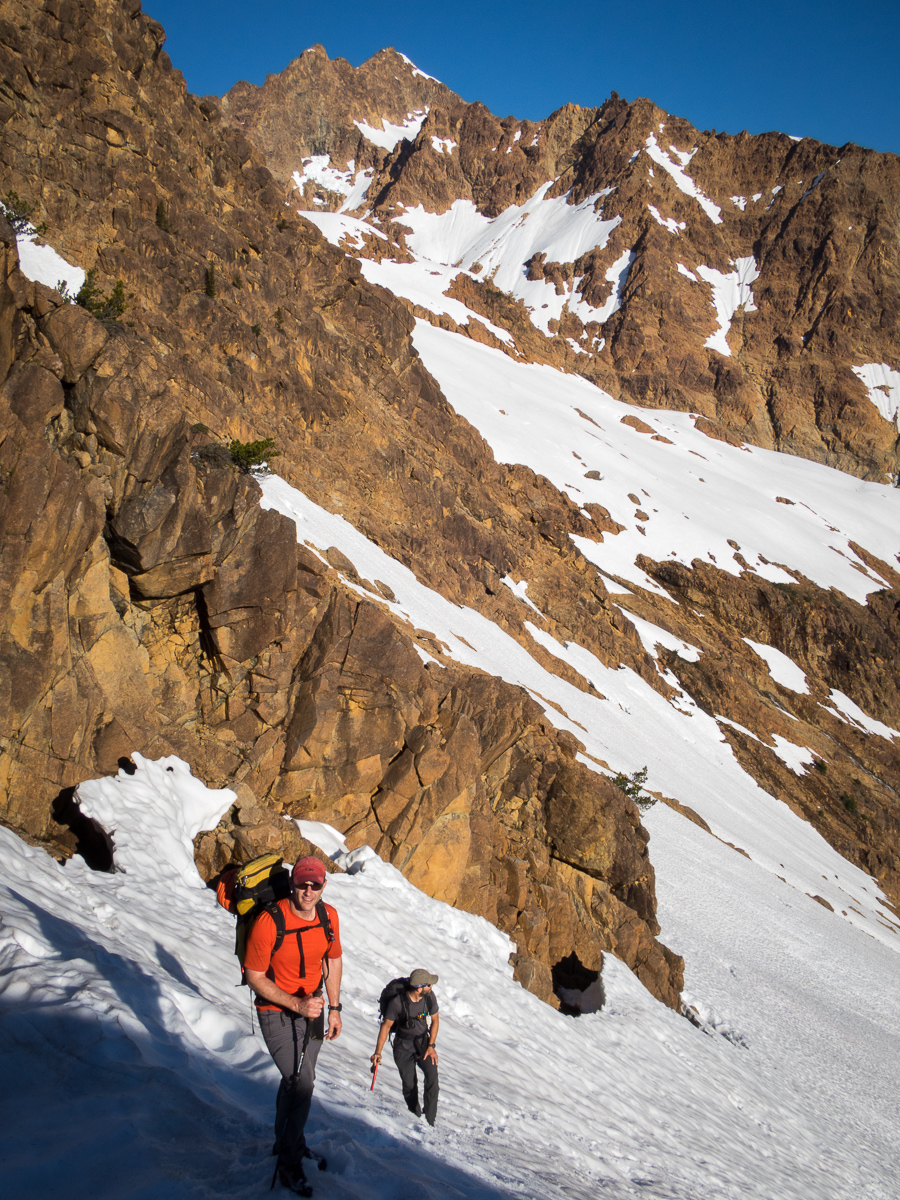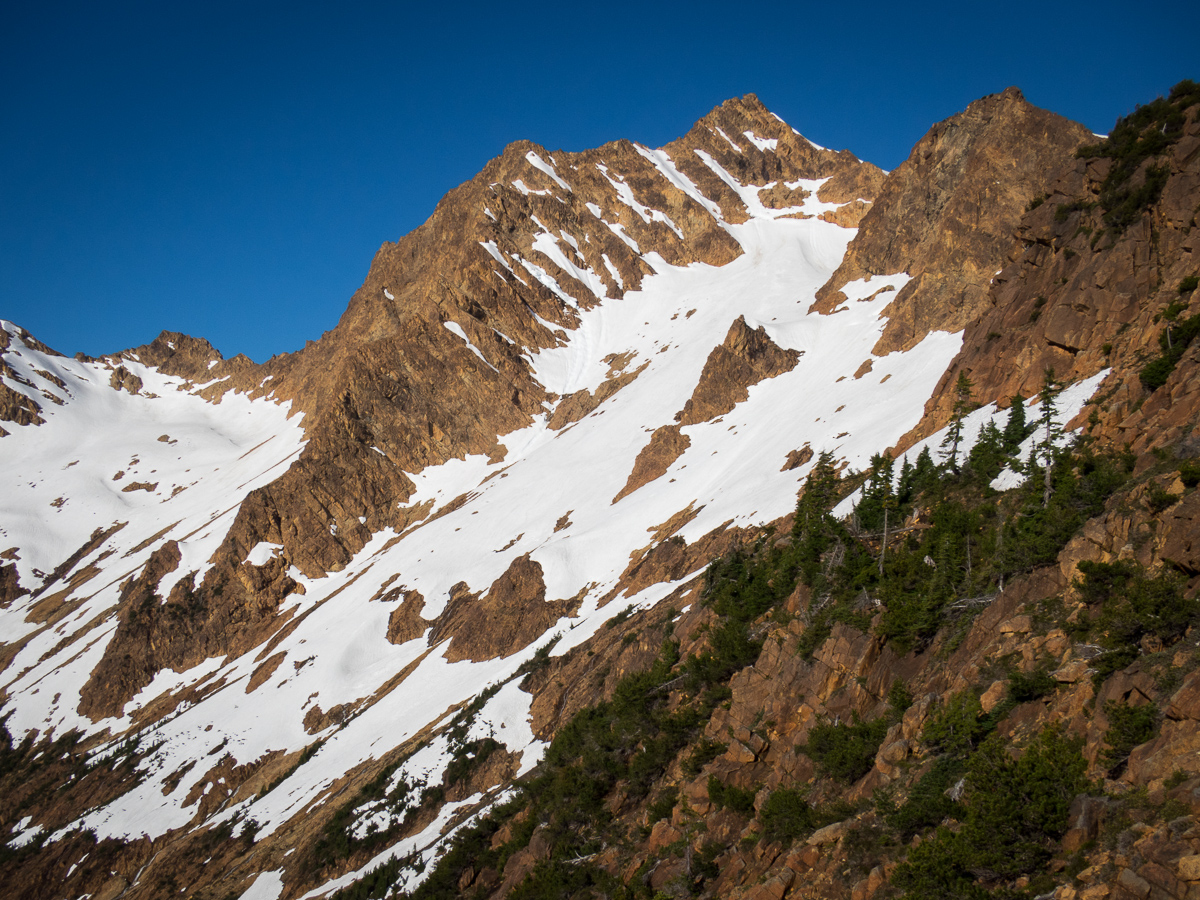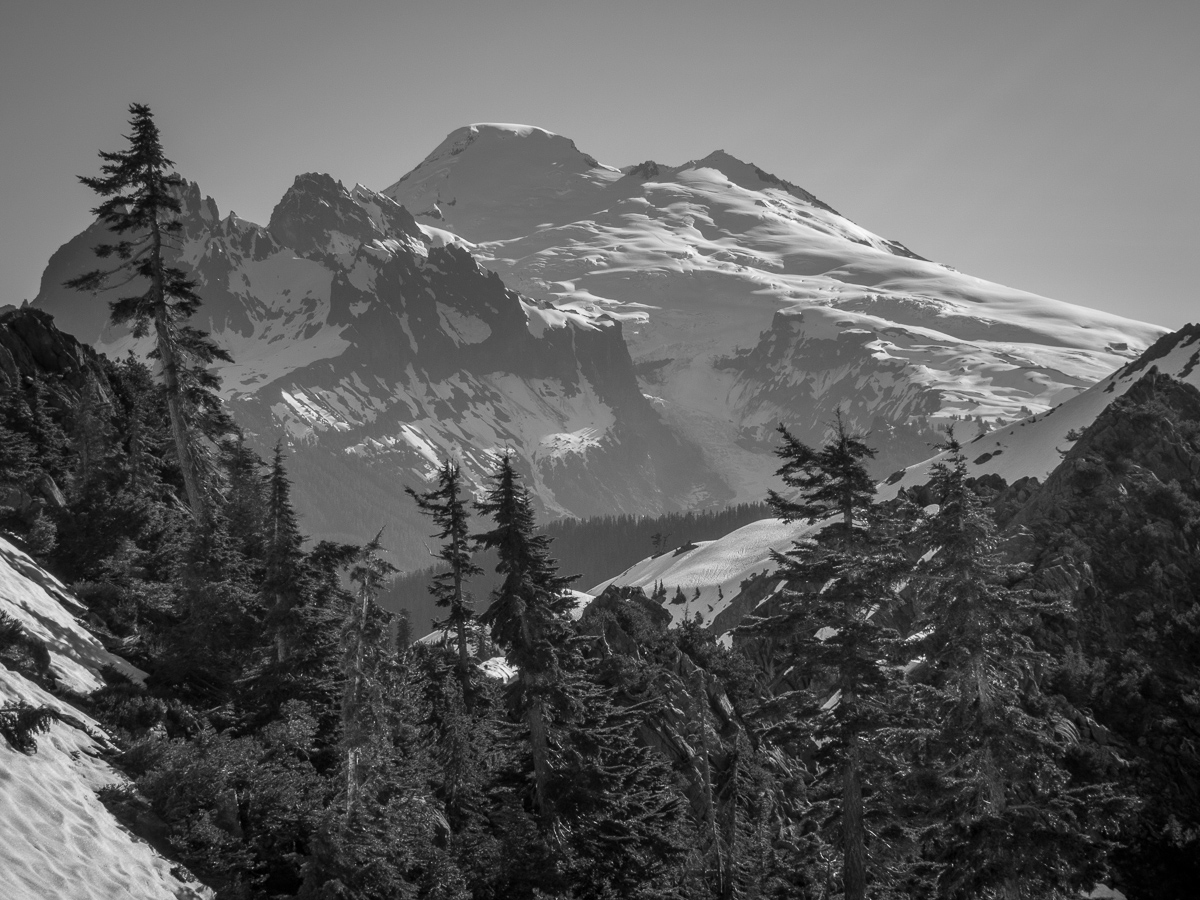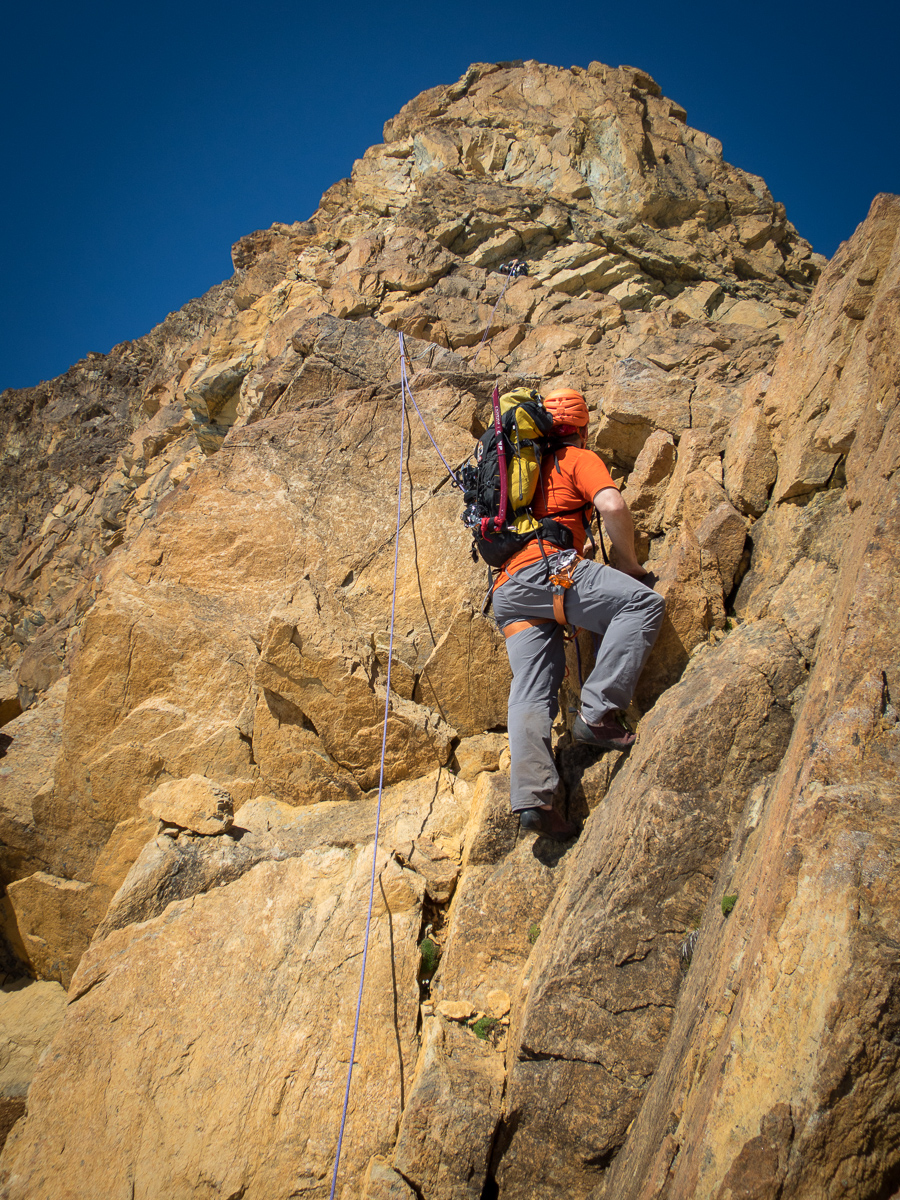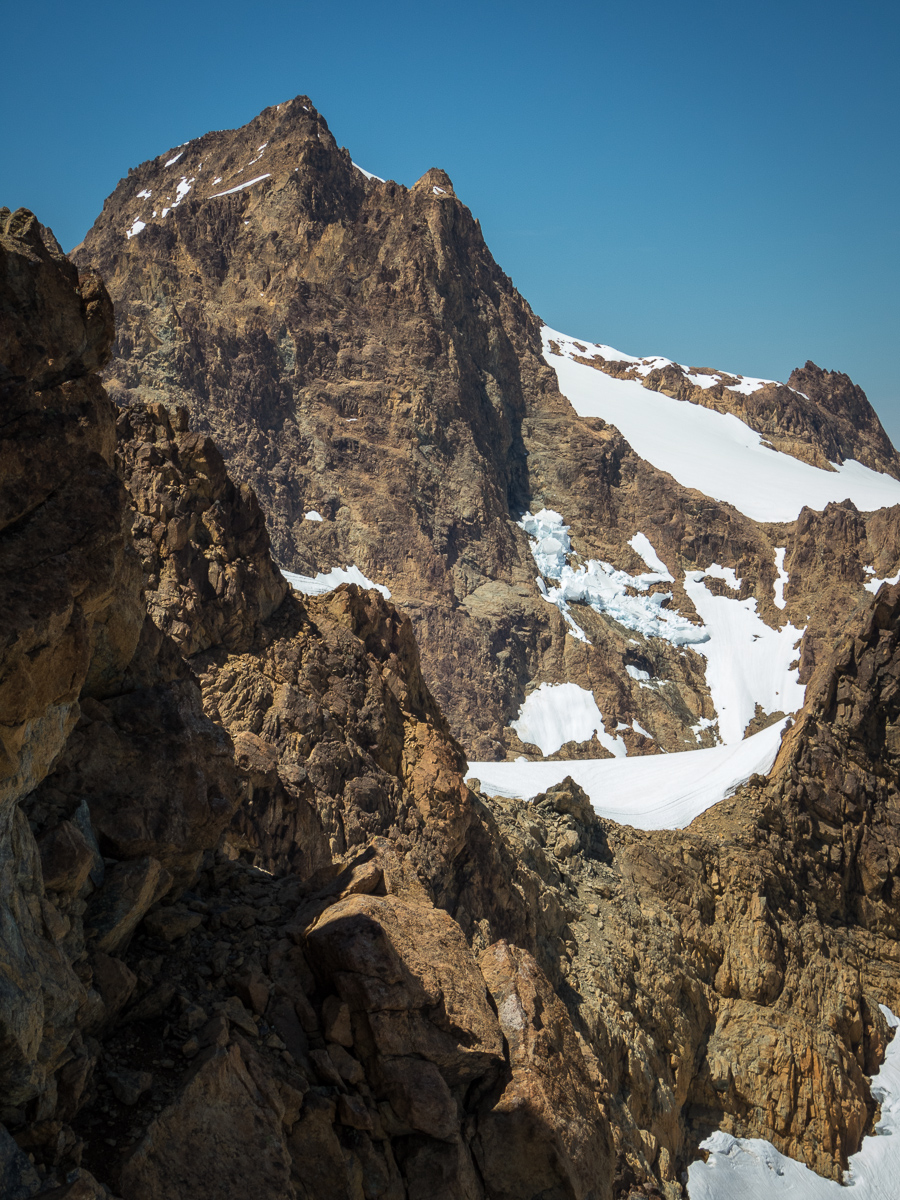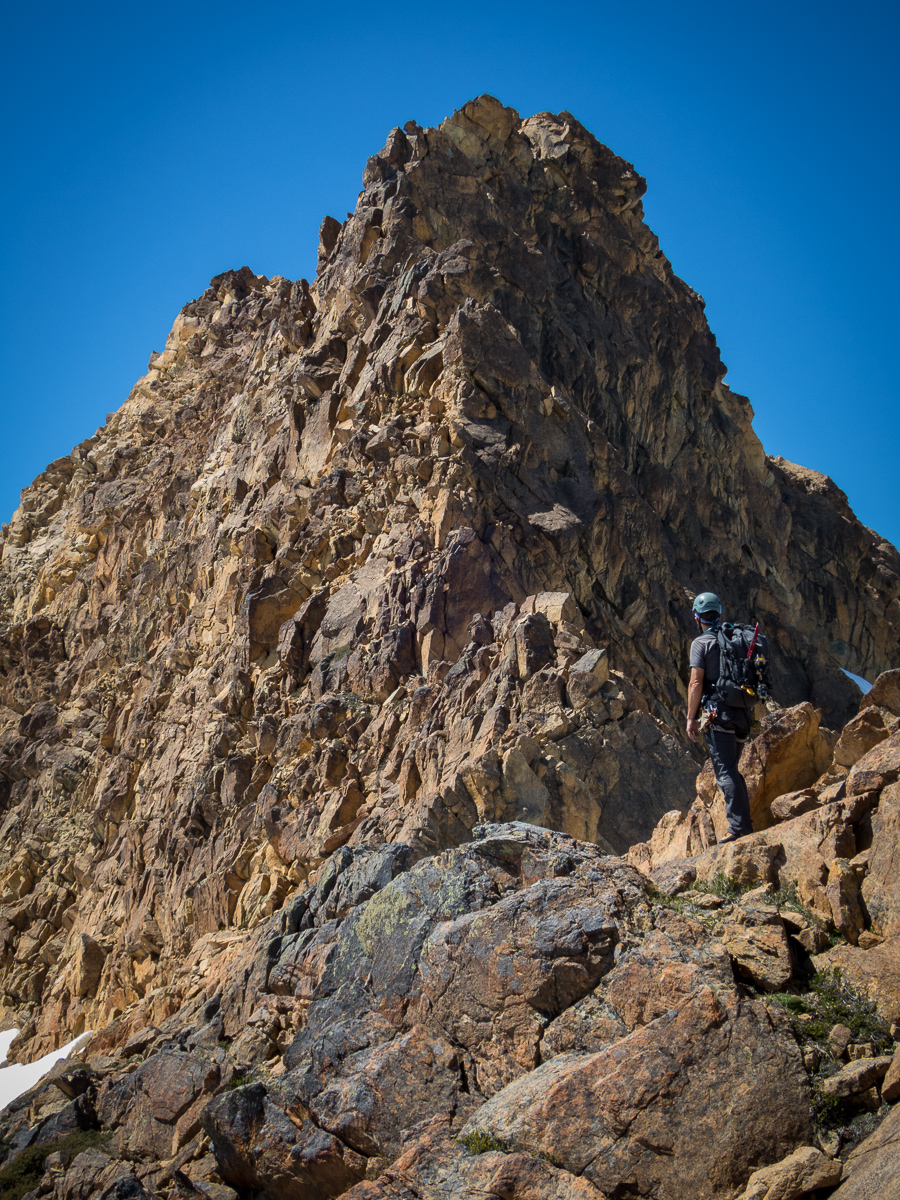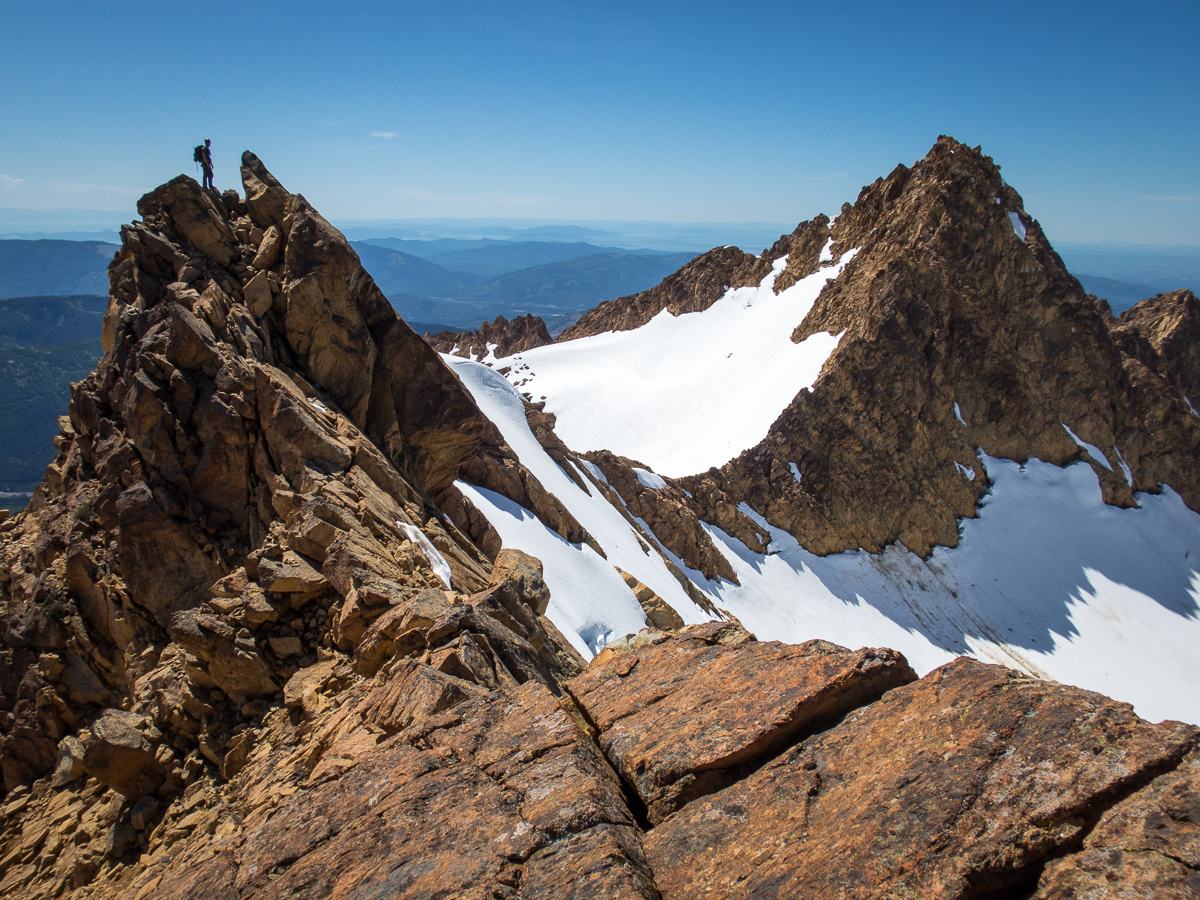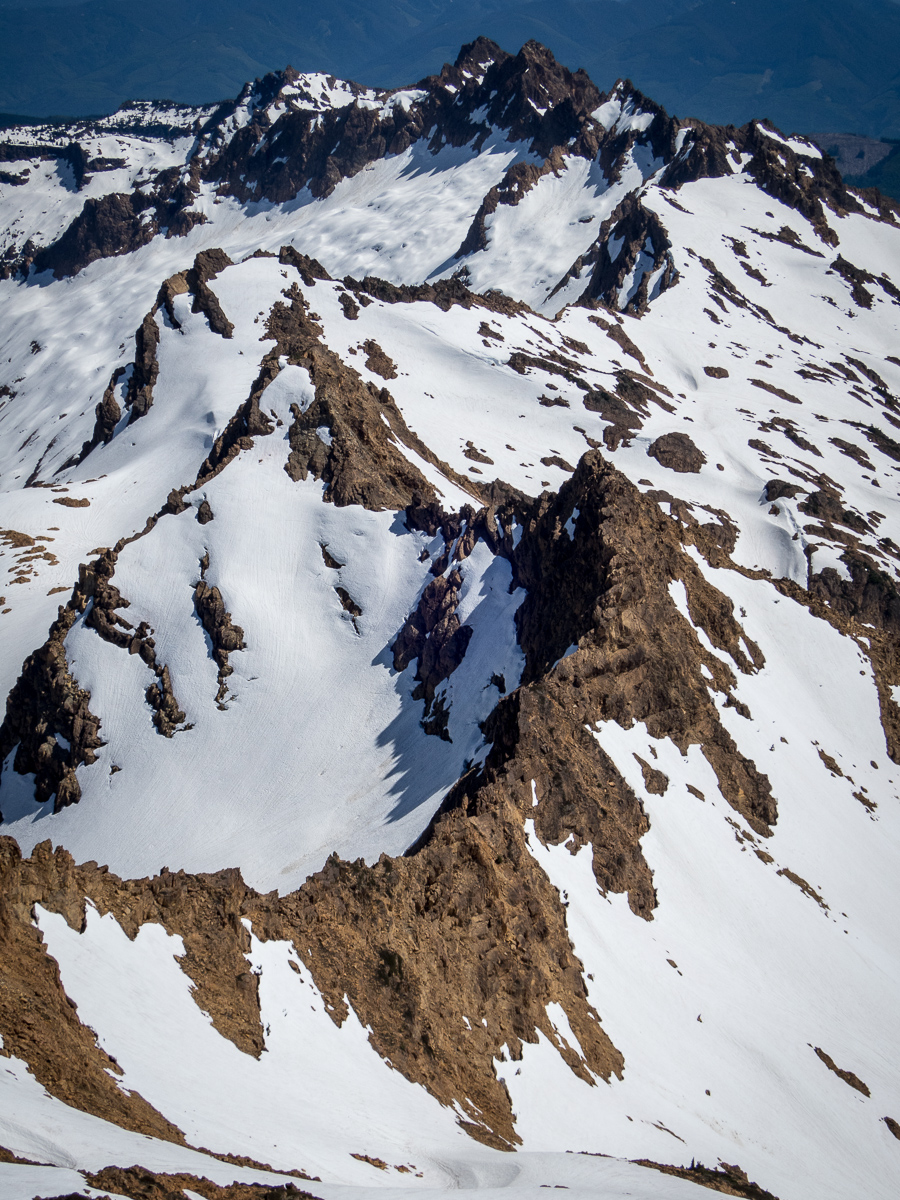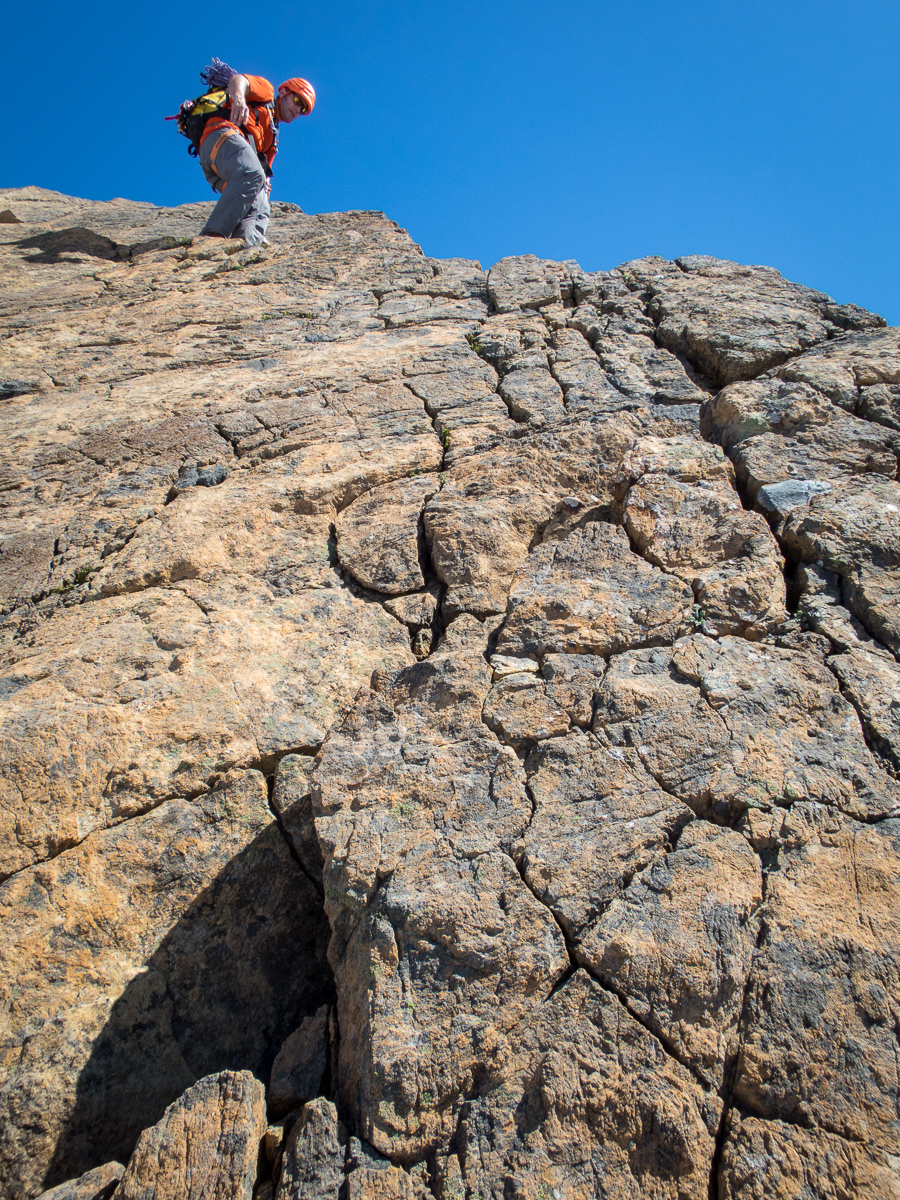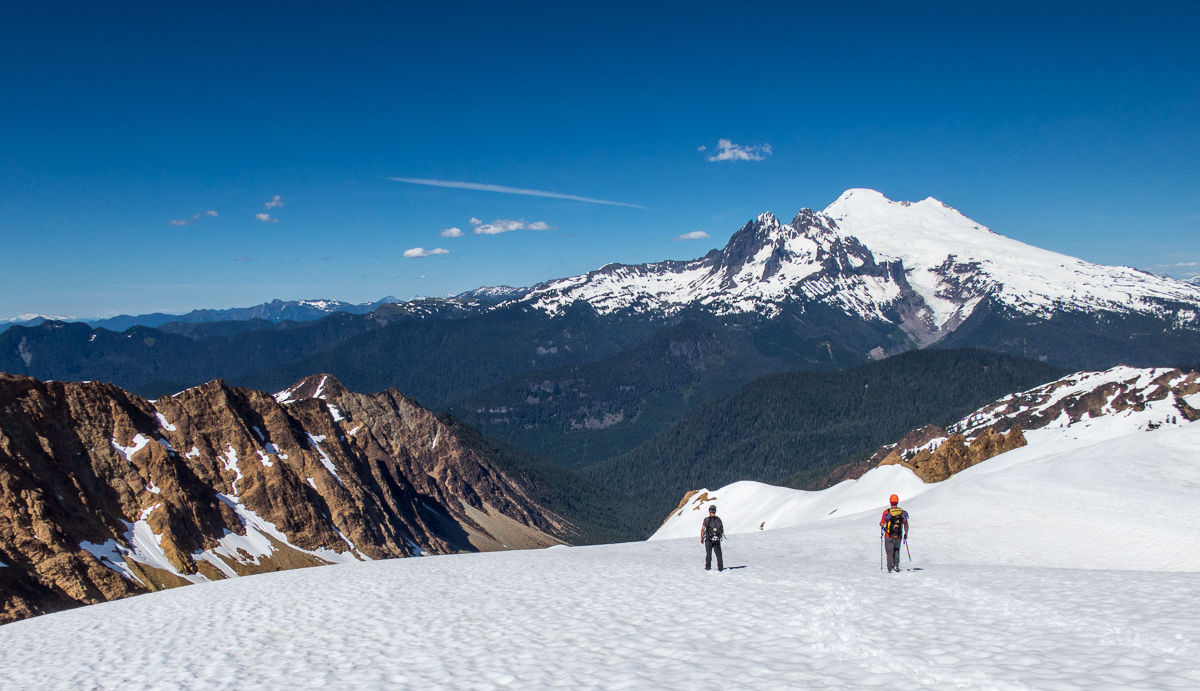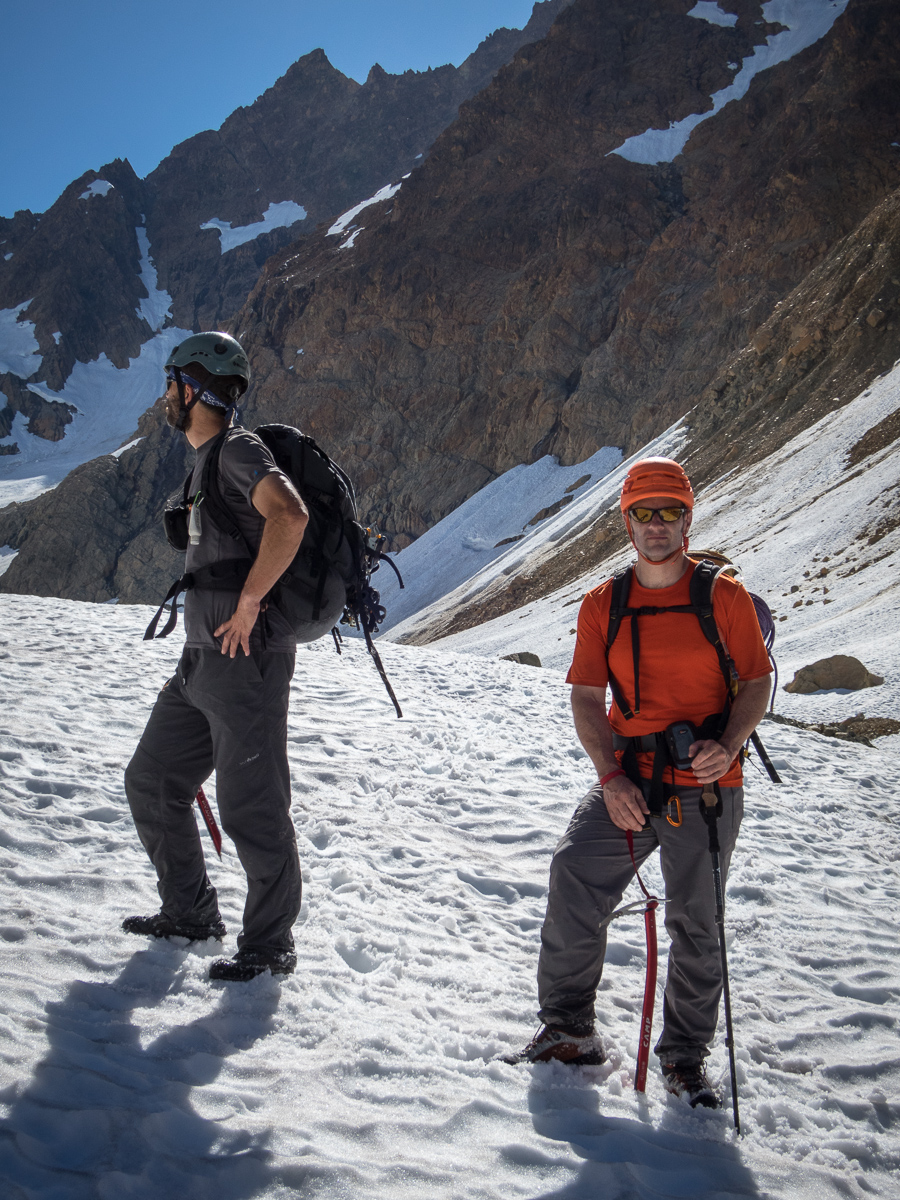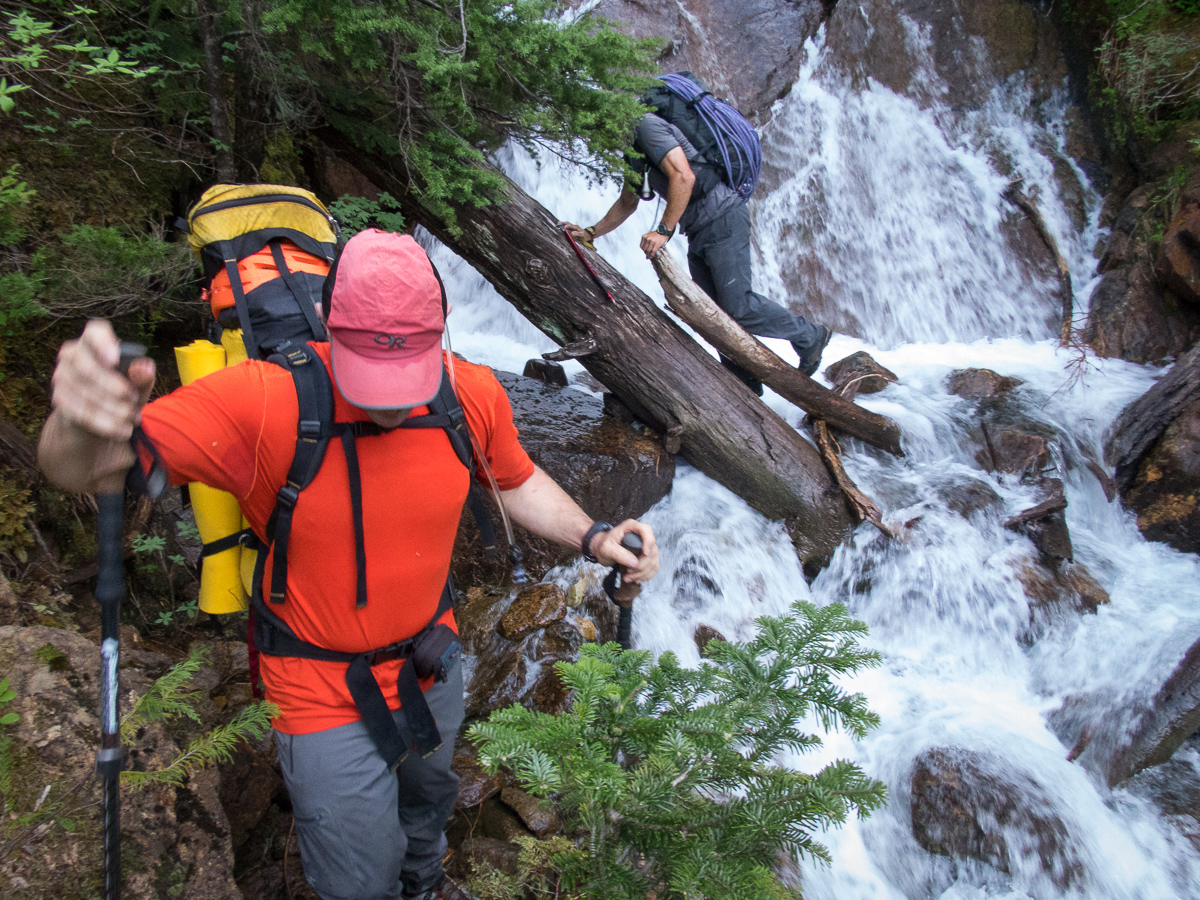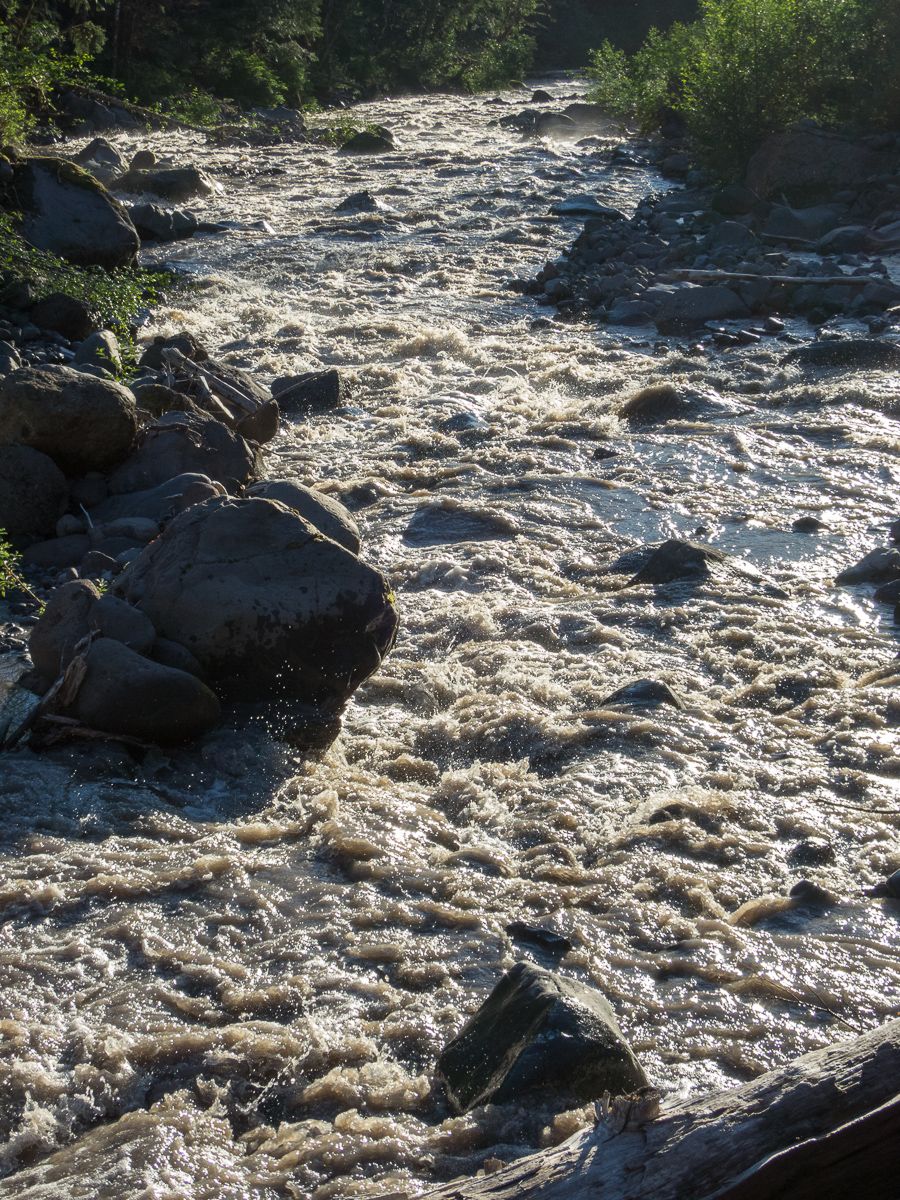 Gear Notes:
Medium rack to 2", with emphasis on the smallest cams. 60m half rope works well. Helmet! Rock shoes are nice....
Approach Notes:
Bridge still out over Middle Fork. Log upstream. There is a VERY NICE climber's path that leaves the elbow lake trail at the end of the long traverse just before the major switchbacking commences. Look for obvious tread traversing steep slope below the trail. Easy to follow all the way to treeline. Good camps below Green Creek arete, on other side of the valley near the major creek junction.