Trip:
Talkeetna Mountains AK - Bomber Traverse
Date:
4/22/2016
Trip Report:
From April 16th to the 21st of this year, my now-fiance Taylor and I made a circuit of the classic Talkeetnas ski loop, the Bomber Traverse.
The loop itself is no huge effort, with 20-some miles and 6000' of gain interrupted by three huts. It's been skied in a day by plenty of folks, but going a bit heavier we spent 6 days in the range skiing great snow under blue skies.
I've written up our trip, including a pdf with beta to complement Joe Stock's guidebook, and an annotated caltopo map. There are a lot more photos than I can possibly share here. The post is in two parts:
Skiing the Bomber Traverse: Part 1
Skiing the Bomber Traverse: Part 2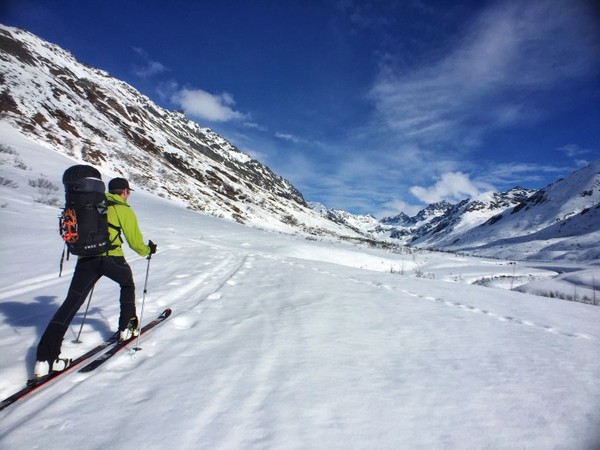 Skinning up the little susitna on the first day.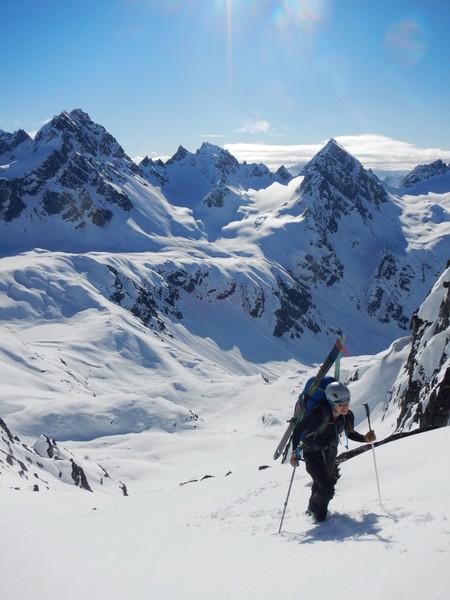 Taylor climbing backdoor gap between the Mint and Bomber huts.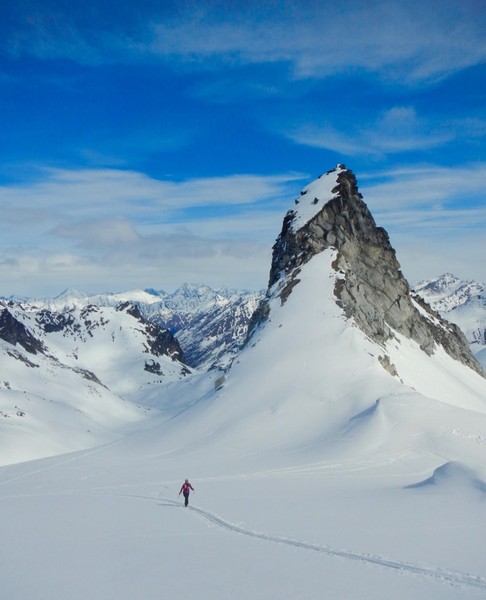 Taylor skins below the Snowbird glacier Nunataq.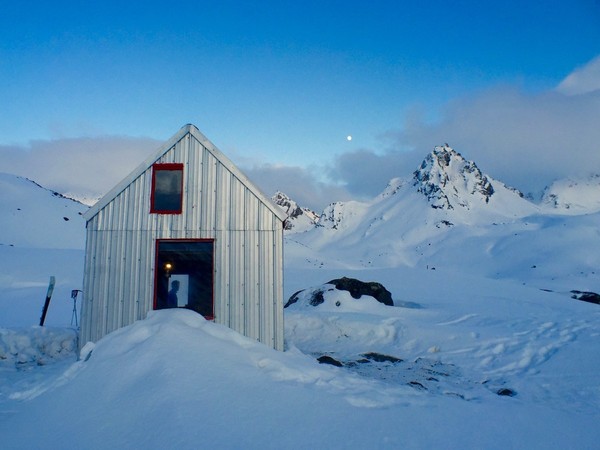 The Bomber hut at moonrise.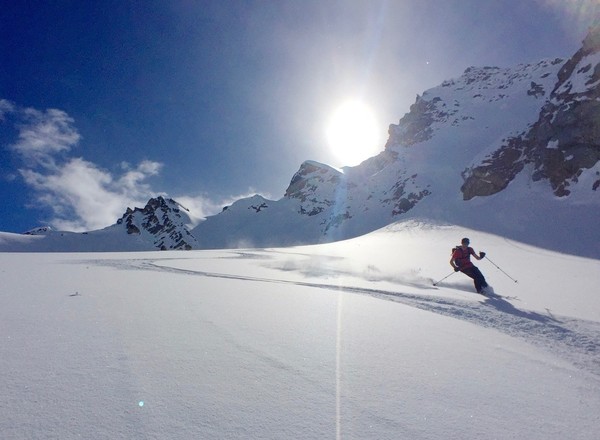 Harvesting the Alaska-grown.
Gear Notes:
Lightweight gear means more room for beer. Purposely brought the Free Range Big Medicine pack for some detailed testing. Short review: awesome.
Approach Notes:
If you can see it, you can ski it.