Trip:
Three Fingered Jack - South Ridge Ski
Date:
3/26/2016
Trip Report: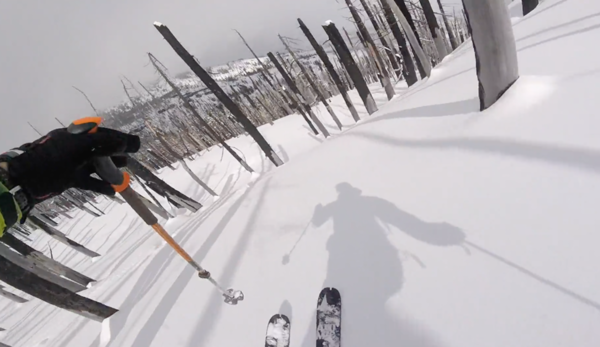 With an iffy forecast up and down the West Coast
tschef
and I decided to take a jaunt out to Three Fingered Jack for some Central Oregon backcountry fun.
Our trip report is here (w/video/photos):
bit.ly/casclimbTFJ
Most of the info out on the web suggests that skiers (and climbers) should wait until May when the road to Jack lake trailhead opens up. I suggest that the 3 mile approach from Santiam pass is pretty darn easy, and you should go whenever you want to.
While the weather didn't exactly pan out for us, the skiing did. The east aspect of the south ridge of TFJ offers 20-40 degree skiing down to the three lakes which lie below the ridge. They're not super-long runs, but skiing through a burned out pine forest is worth the trip.
Gear Notes:
Atomic Ultimate 78s with race skins. Beer at the car.
Approach Notes:
From Santiam pass travel N/NE through the burn area until you connect with the S. ridge. This is a good place to go skiing. If you want to access the upper mountain, pass to the East of the ridge and travel the lower terrain until reaching the upper bowls. The ridge itself is significantly wind-effected and corniced.