Trip:
Mt. Adams - South Route
Date:
3/26/2016
Trip Report:
Had a long day up Mount Adams yesterday. There is still a lot of snow down low so I had to park at Pineside Snopark. From there I skinned up FS 8225 to FS 150. Then took a line up through the trees towards Cold Springs Campground. Once up high I went up by South Butte to Lunch Counter, and then on over Piker's Peak to the summit. All in all it was 26.5 miles round trip from the car with just a hair under 10,000 feet of elevation gain.
Snow conditions were very wind blown up high. Summit hut is completely buried. I took my splitboard but had to stash it at 7,500 feet and switch to crampons. I did get to ride it for about 3 miles or so from 7,500 feet down to 4,500 feet which was nice. Then switched back over to skins for the rest of the way out. There are a few wind slabs but nothing bigger than a small drift. The snow line is roughly 3500 feet in the trees. The FS roads are all covered higher than about 2800 ft.
Here is a link to the GPS file for those interested.
http://caltopo.com/m/20N5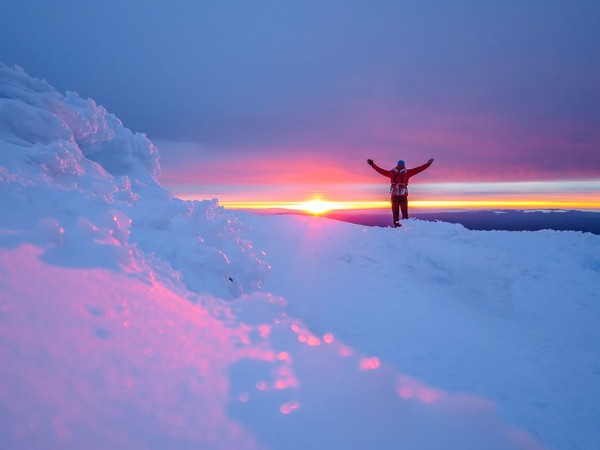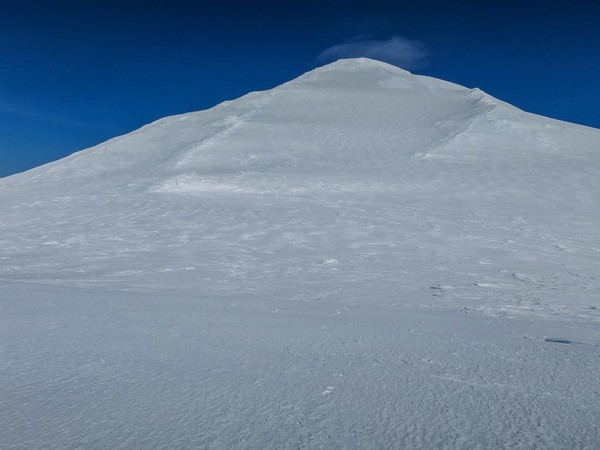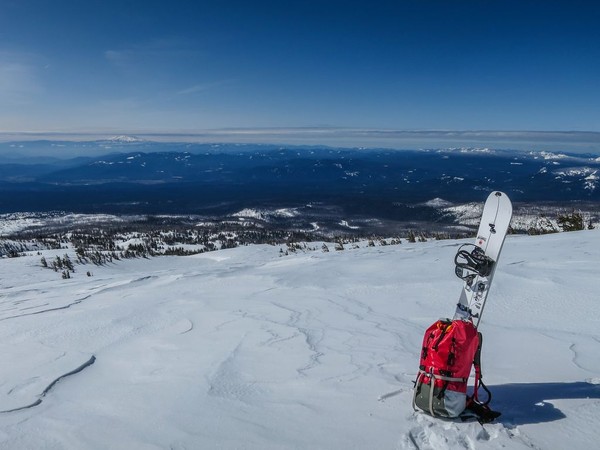 Gear Notes:
Splitboard or skis to get you in. Crampons for the upper mountain.
Approach Notes:
8 miles just to get to the Cold Springs Trailhead.