Trip:
Mt St Helens - Worm Flows Speed Attempt (1:36 up, 2:49 c2c)
Date:
9/21/2015
Trip Report:
Peter and I gave the worm flows route a speed jab today with a mix of running and power hiking under mostly sunny skies. We went parking lot to summit 1:35:47. Car to Car 2:49:58. 10.4 mi, 5600′. I can't find any information on a St Helens climb FKT. Any information appreciated.
http://mountainlessons.com/running/mt-st-helens-worm-flows-speed-attempt
It would be hard to find this much steep gravel anywhere closer to Portland. Recommended for the fast and the stupid.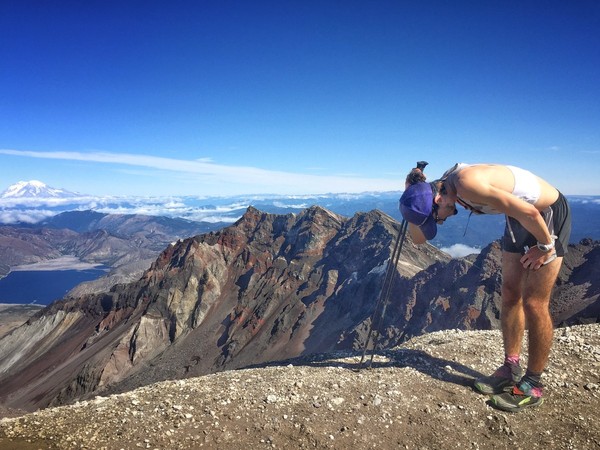 Gear Notes:
S-Labs and ultra vests to look as fast as possible.
Approach Notes:
The road signs are currently covered with tarps.