Trip:
Liberty Bell Group - Liberty Traverse
Date:
6/13/2015
Trip Report:
After a few years of wondering, Curt and I tackled the easy version of the Liberty traverse (Beckey rte., NF concord, NF Lexington, Chockstone on NEWS, South Arete of SEWS) a couple weekends ago in a relaxed 13 hour day from the cars. This is a really fun link up, even more so because it is quite adjustable to the ambition level of the group. We had hoped to finish on the SW buttress of SEWS, but the late hour and fatigue made the SA a lot more attractive. Even in the "light" form I think it is something like 18 guidebook pitches and 2000' of climbing, but all at the very moderate grade of 5.7 and under. Graupel showers throughout the afternoon added to the drama, but the rock never got too wet. Still, it felt like an accomplishment, and the beer at the car tasted quite good. My one bit of advice is to get an early start if you plan on beginning on the Beckey route- we narrowly beat out the hordes to start the day, though there are many other options should the Beckey rte. be jammed. The Liberty Traverse is a fine weekend warrior link up, and highly recommended!
The high one, two, three, four, and five seemed like a good idea, but the photos look a bit awkward.....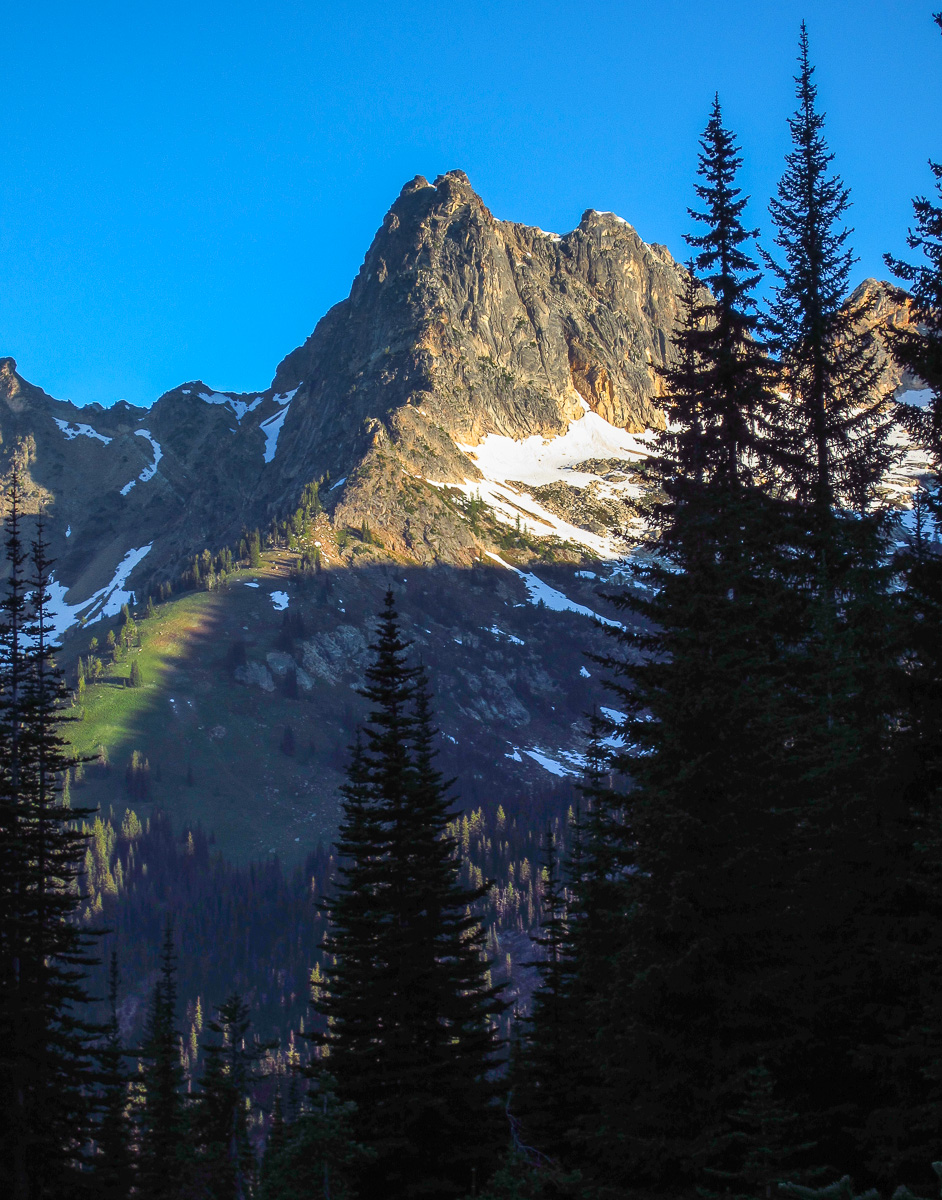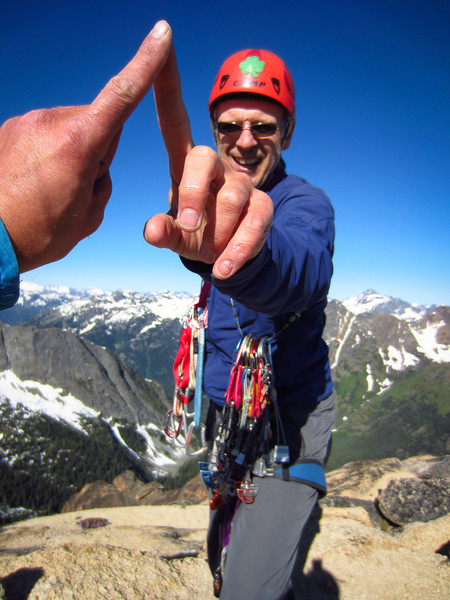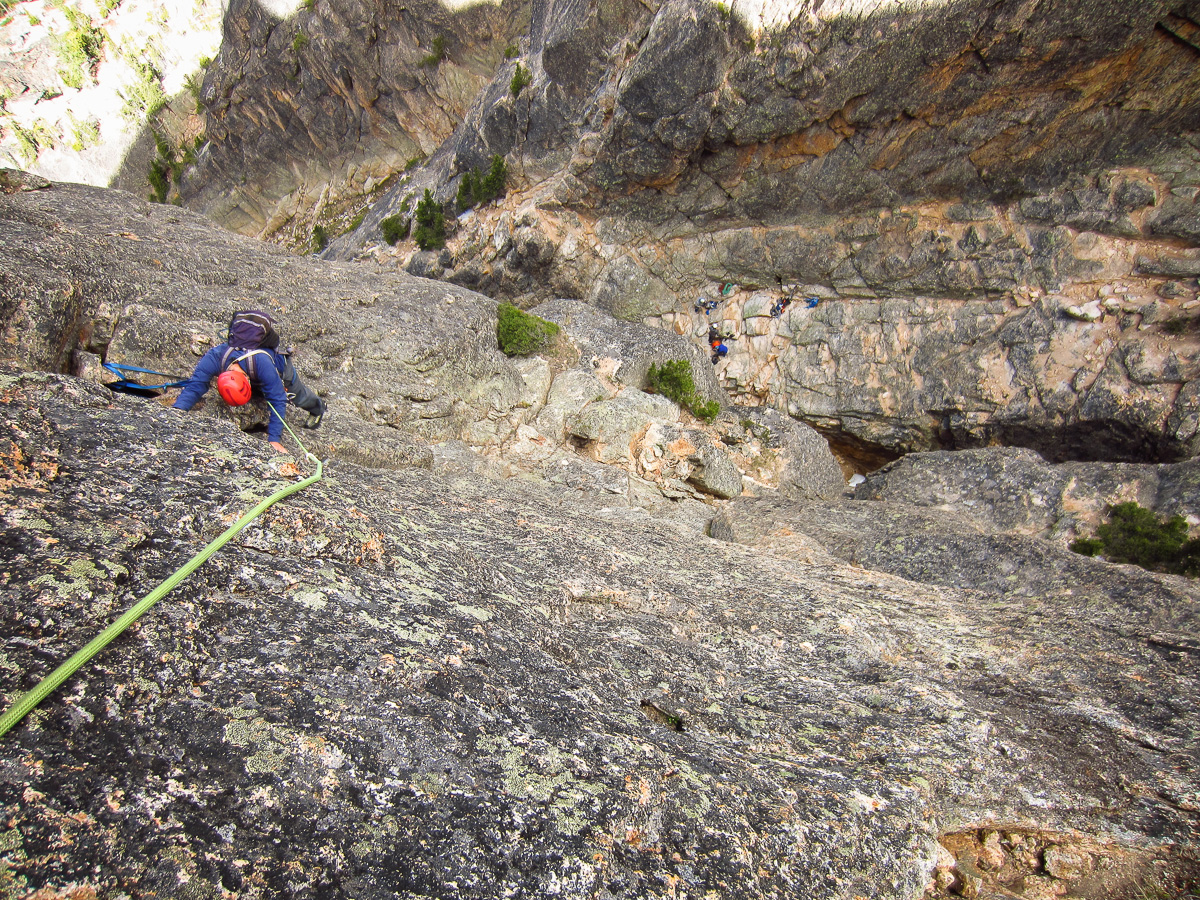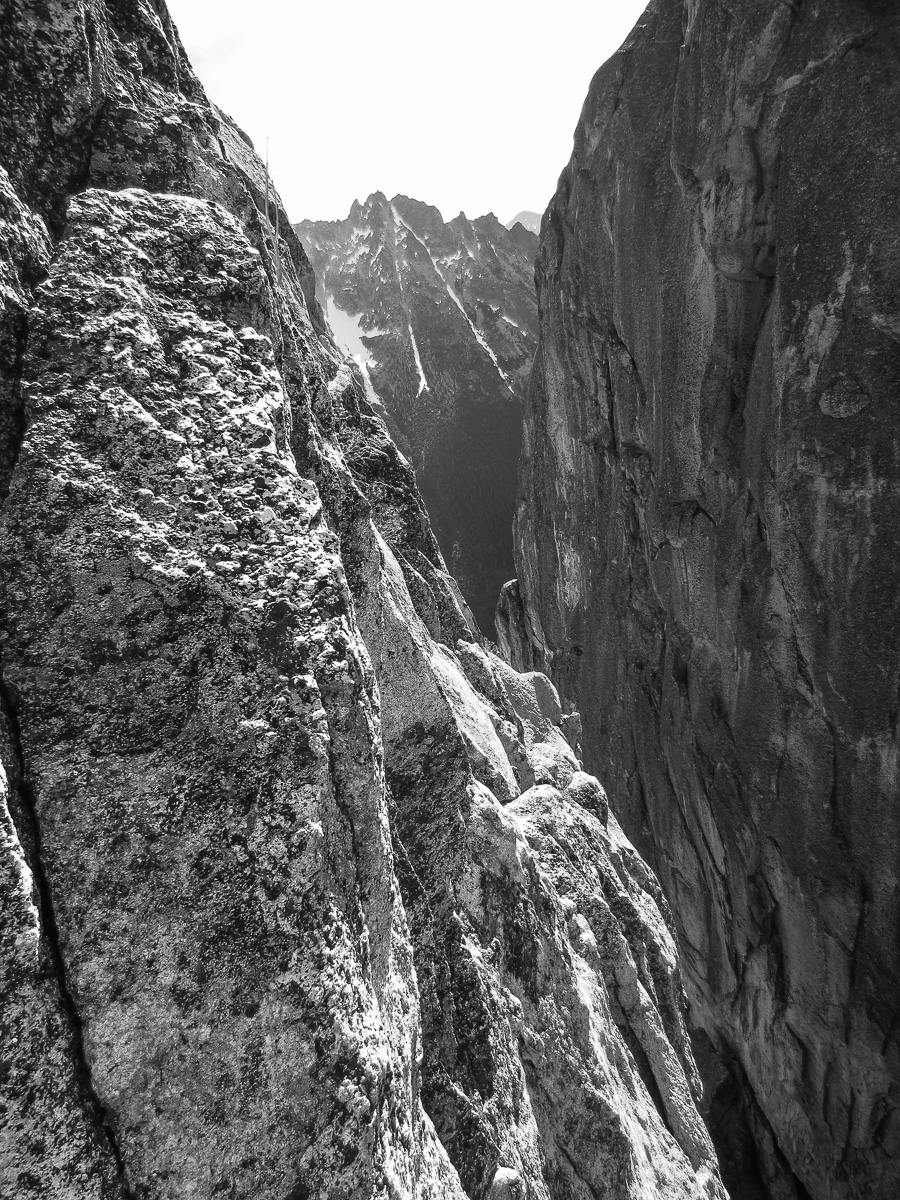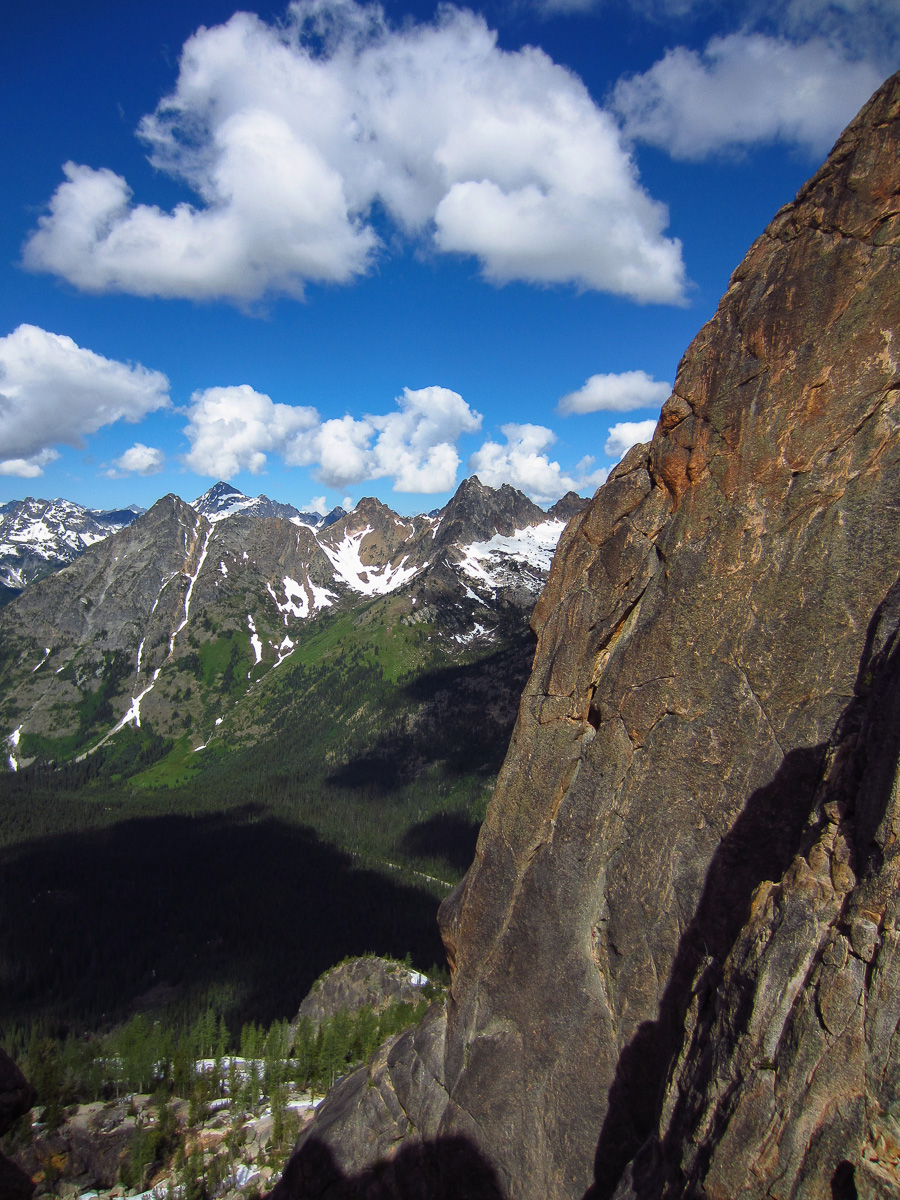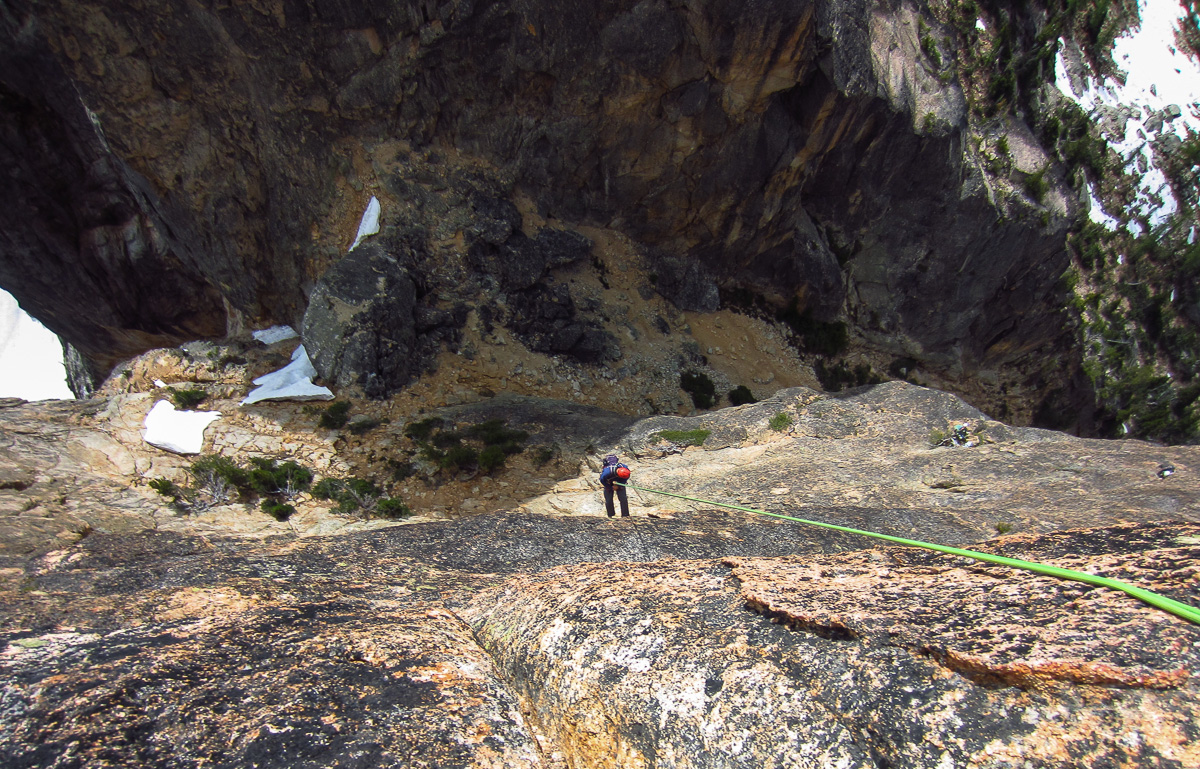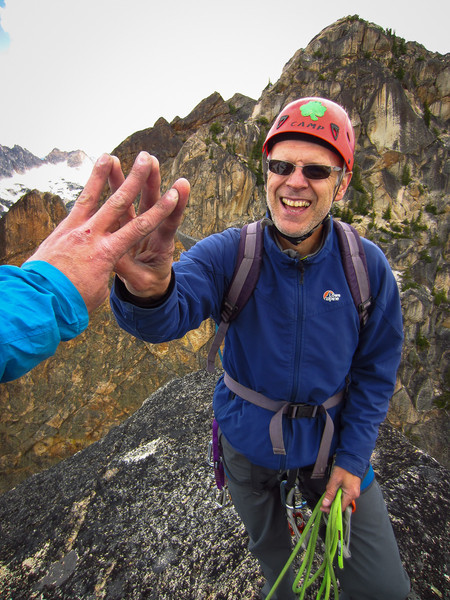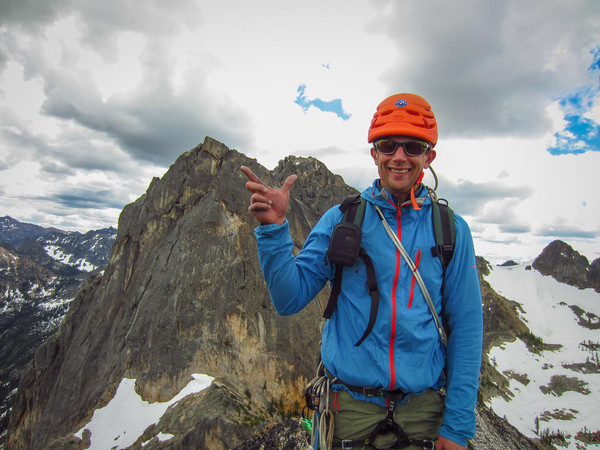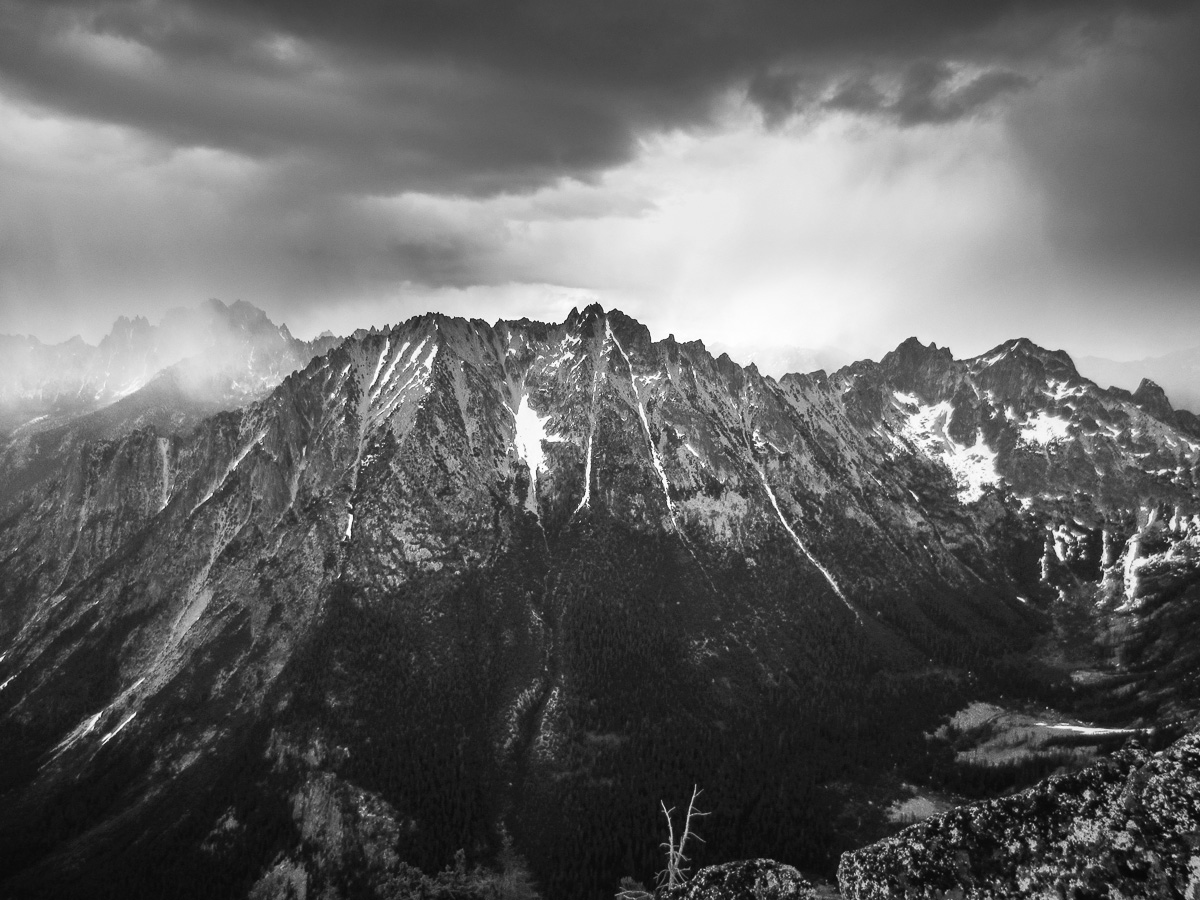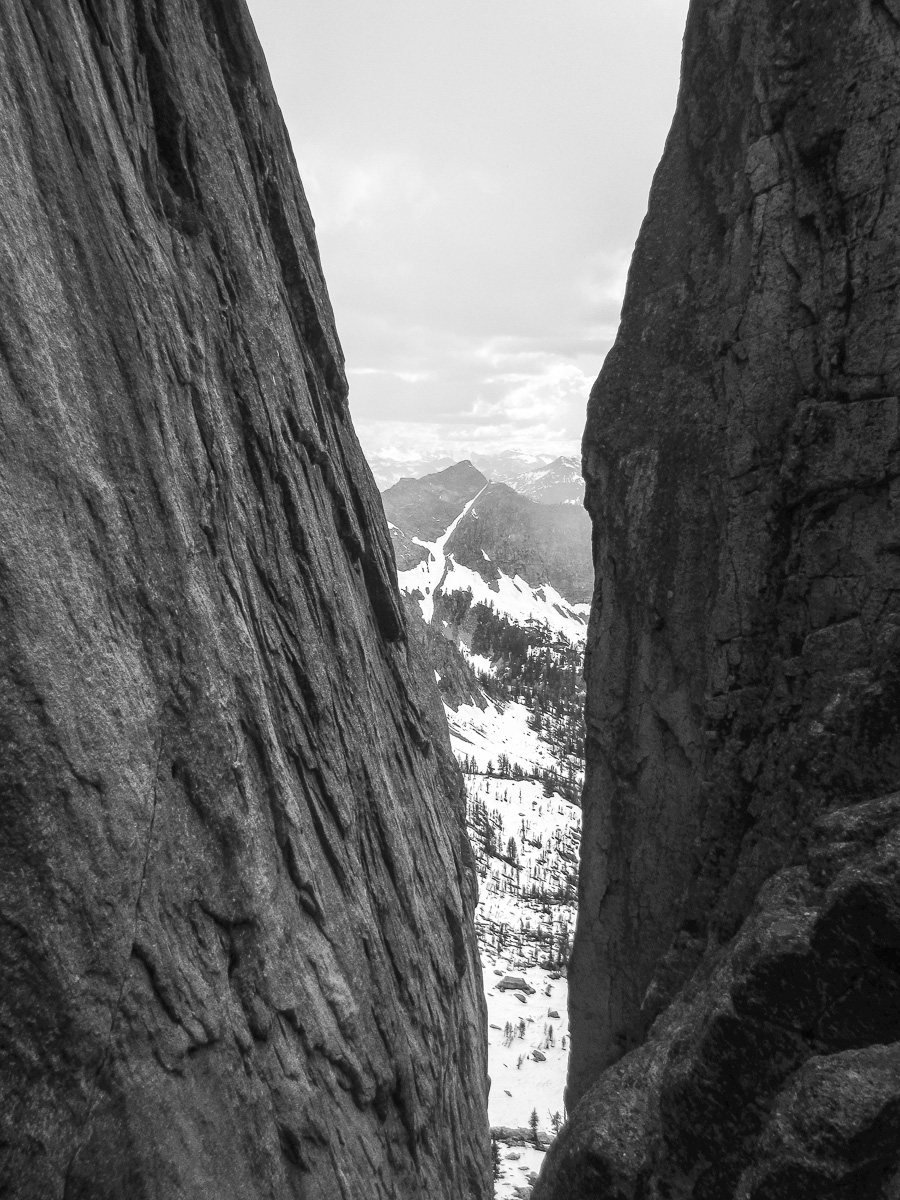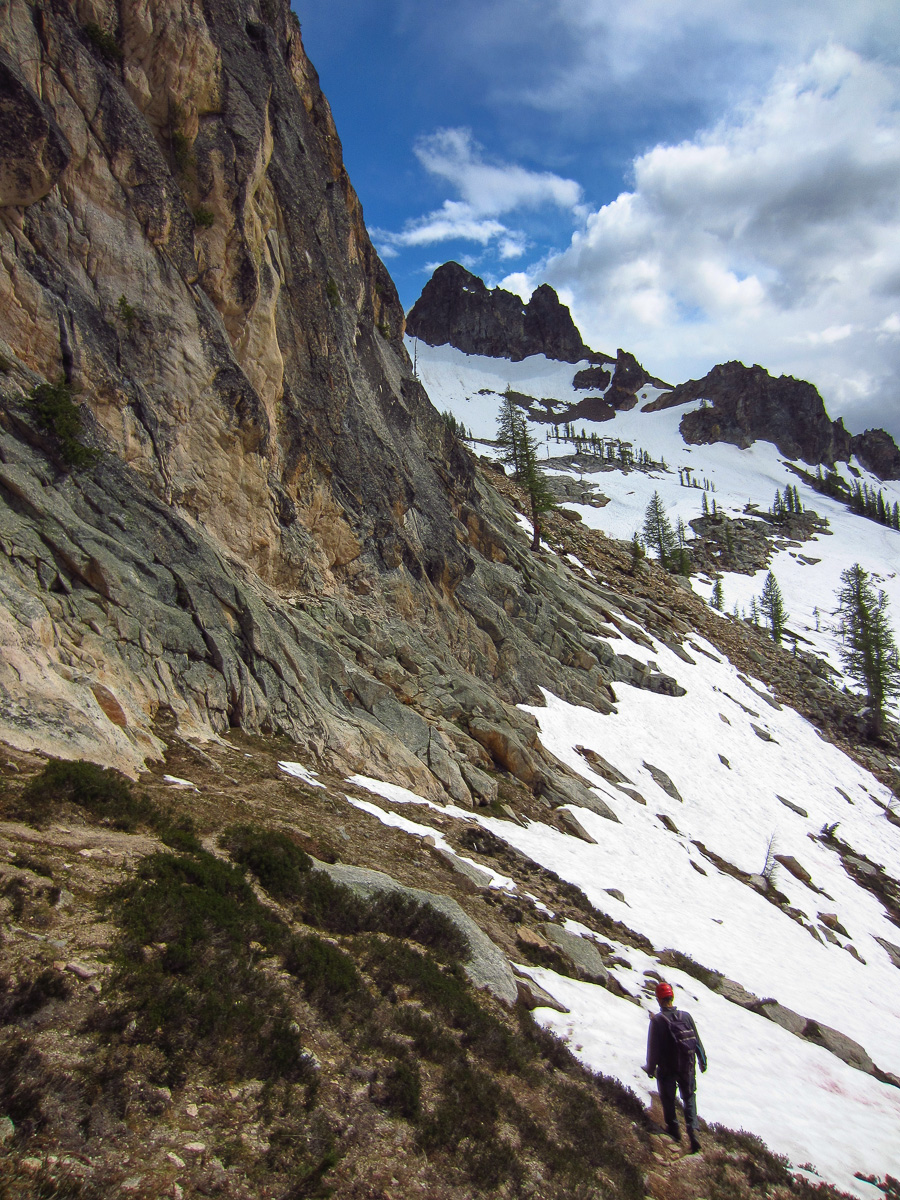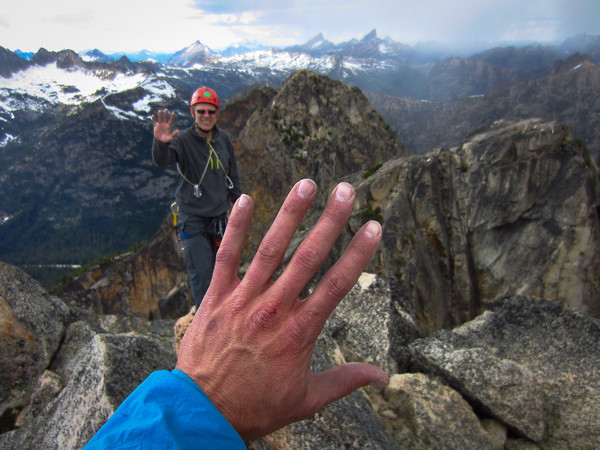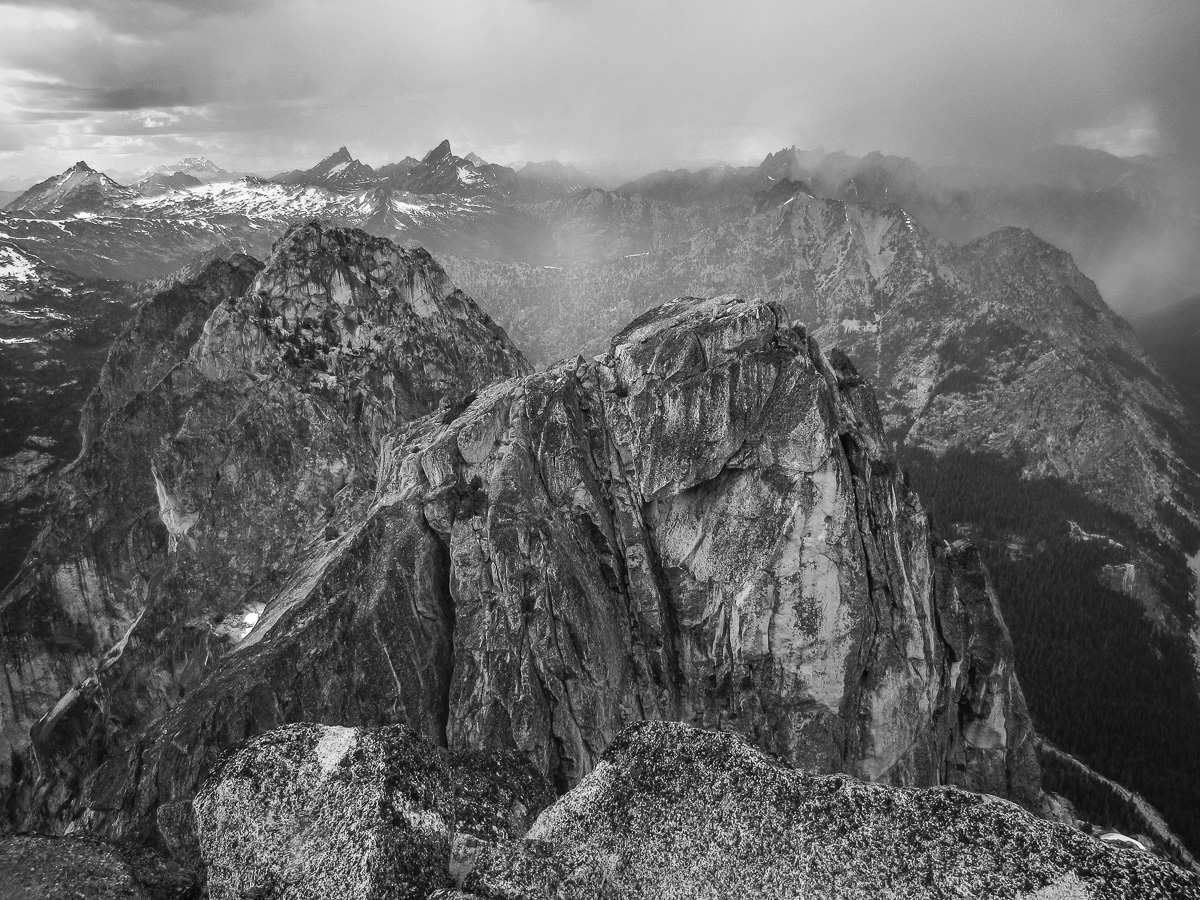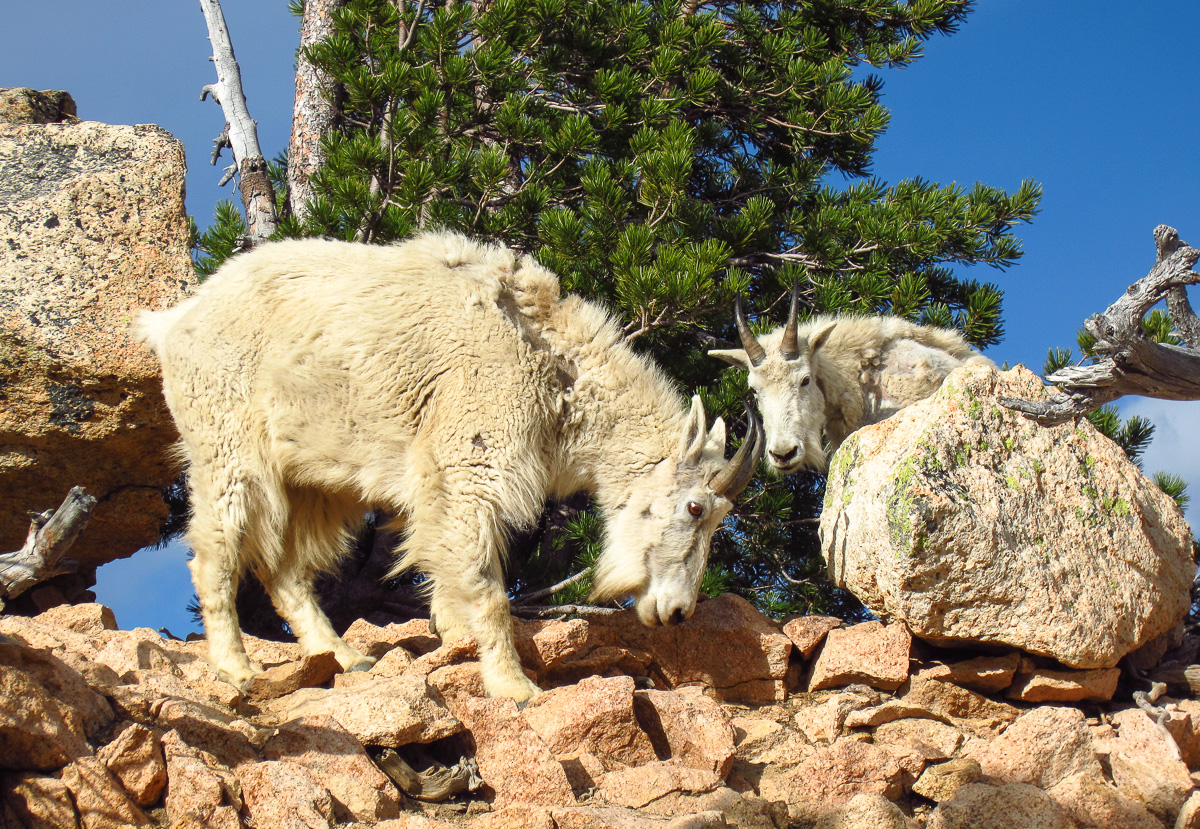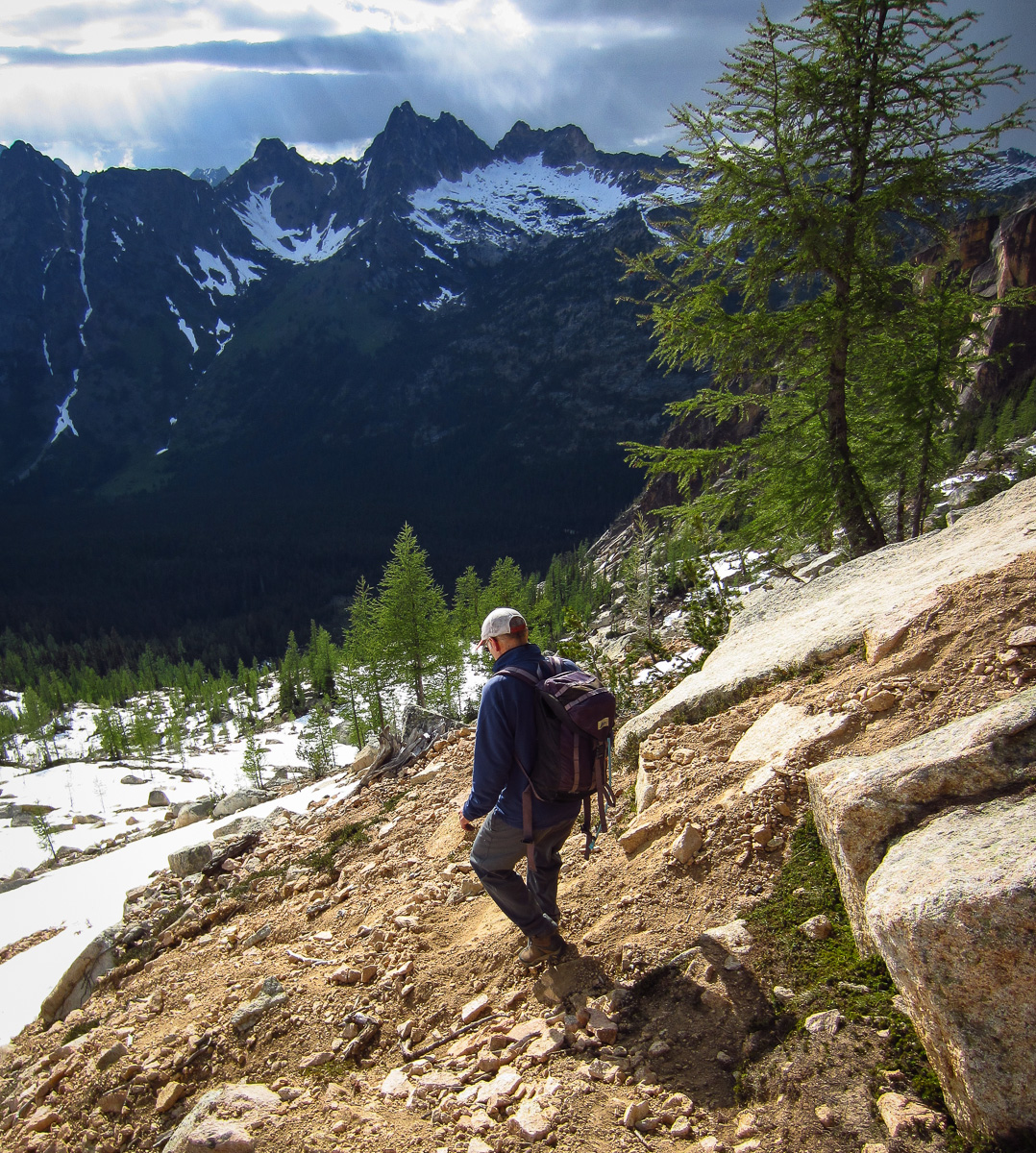 Gear Notes:
Listen to Ian.
Approach Notes:
Easy as can be