Trip:
Illumination Rock - South Skylight
Date:
5/2/2015
Trip Report:
My partner and I climbed the South Skylight route on Saturday. Having climbed it in the past, twice, I was felt confident that we could leave the majority of the ice screws in the car. I was wrong. The route, and all the face right now, is fat with ice/snice. We had trouble finding any rock gear. The two ice screws that we did bring were not adequate to protect the route. The seams and cracks that I had used previously were all buried. In fact there was fat blue ice pouring out of the skylight itself.
We left a cord and rap ring on the summit and two pins with an equalized cord below and to climbers left of the skylight. The other rap material that had existed previously had been bootied or was buried.
The route could be climbed with just ice screws right now. That said the ice is fairly aerated.
Looking down at the first belay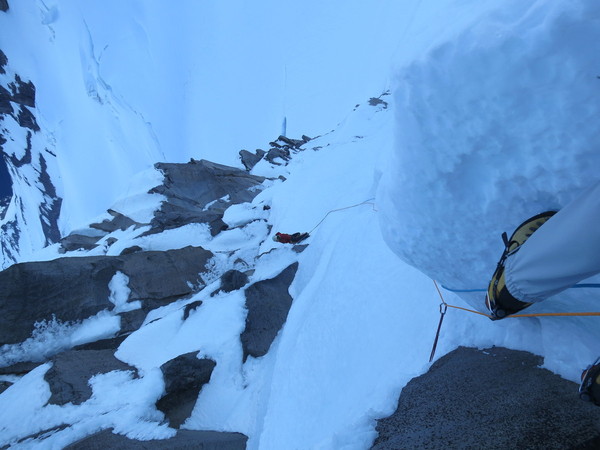 The pin belay we left would be right over my partner's head in this photo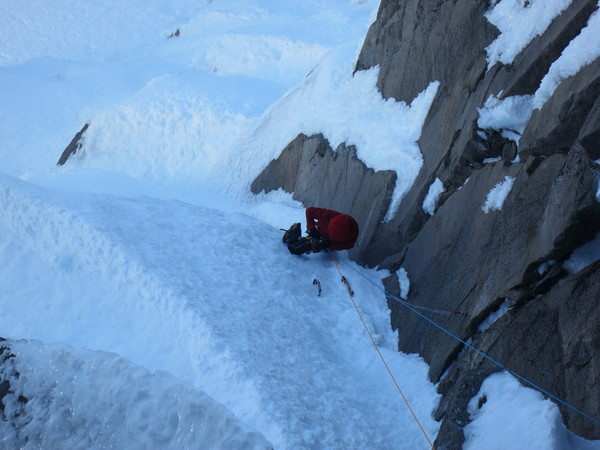 Summit rap station, out right once you climb through the skylight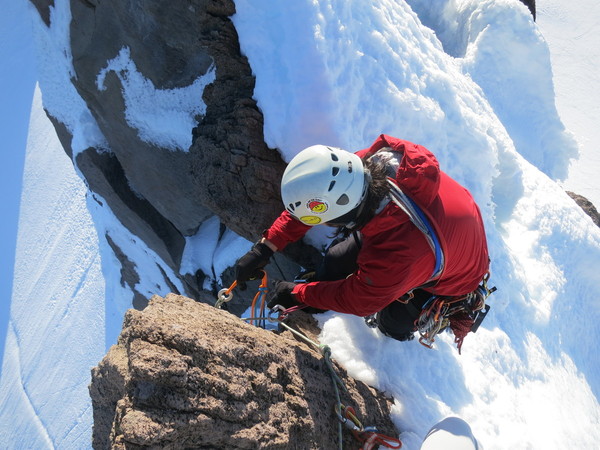 Gear Notes:
Two screws, could have used 6-8
Handful of pitons
Slim rack to 2"
Rap tat