Trip:
Dragontail - Gerber-Sink
Date:
4/19/2015
Trip Report:
Was the last party in a conga line up the Gerber-Sink on Sunday. We watched the first party heading up in the dark by headlamp. At times we wished we were them as we got shelled by debris at times. That said the boot track they laid out for us was also a bonus. The route was fat for sure. I carried only five screws (three 13's and two 10's) but could have used many more and longer ones. The m4 finish is deteriorating more quickly than the rest of the route. It was bare and unprotectable for the top portion but with good turf sticks to inspire confidence. And the descent down Asgaard can be done in literally minutes as there is an excellent glissade chute that in two sections goes top to bottom.
Some pictures (anybody know why uploading some photos causes them to be turned ninety degrees?)
A rotated view from the lake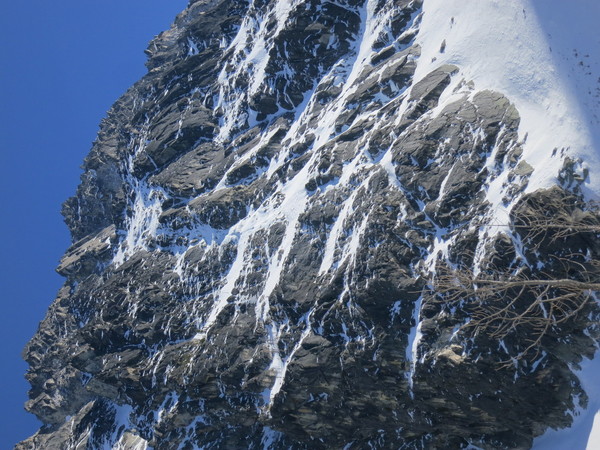 Somewhere mid-route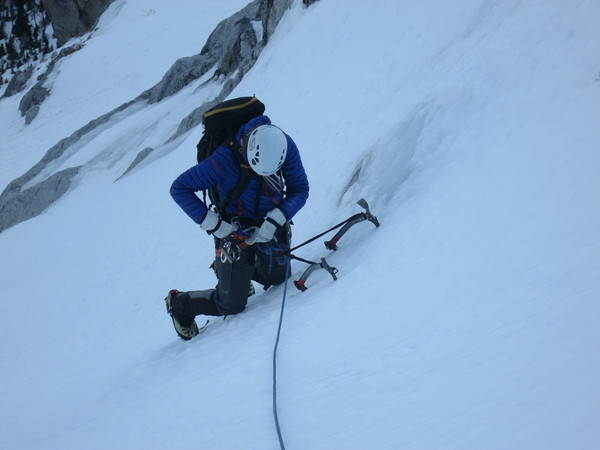 Looking up at the fellows from Spokane who were also dancing the conga with us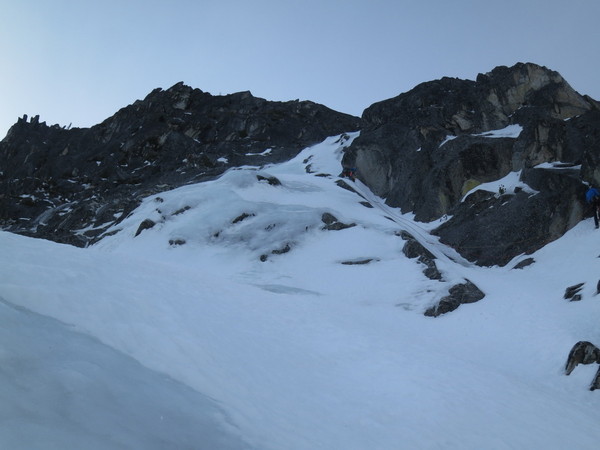 Hooray for frozen root systems holding tiny belay trees to the sides of mountains. (Rotated, stupid photo upload!)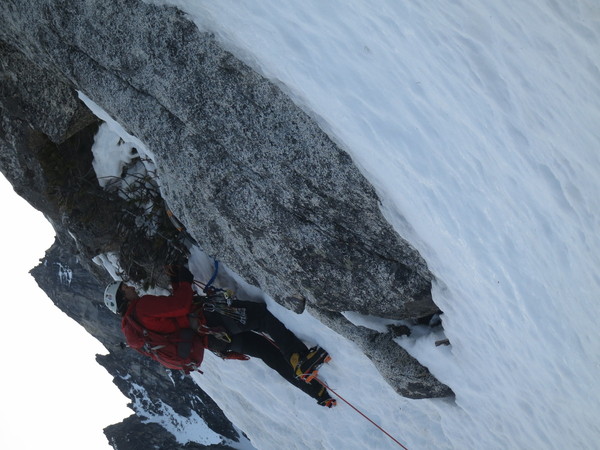 And a dry finish...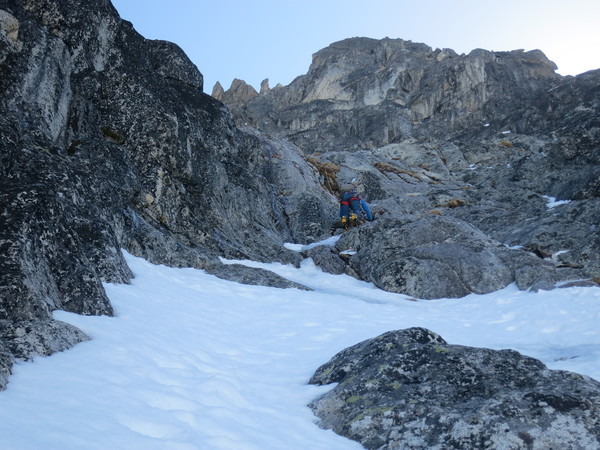 Topping out into the sunshine at the base of the third couloir.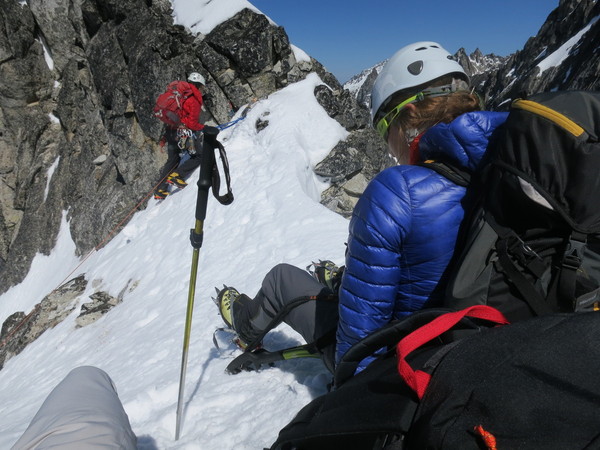 Gear Notes:
I bought a pair of Grivel Matrix Lights last year, and I have been loving them. Pulled off that stupid rubber gasket and added sliders. In comparison, I think they are definitely superior to Sum'tecs (which I also owned briefly). They were excellent on this route from the ice, to the steep snow, even the mixed finish.