Trip:
Mt Hood - Yocum Ridge
Date:
3/7/2015
Trip Report:
"Some times you just got to get drunk and walk up a hill", Michal Rynkiewicz says as we are leaving the Timberline Lodge Friday around 8 pm.
We woke around 5 am the next morning at Illumination Saddle as groups were gearing up for the Leuthold. A quick glimpse of Yocum assured us that it was in lean condition.
We crossed the Reid Glacier and made our way to the base of the 1st Gendarme.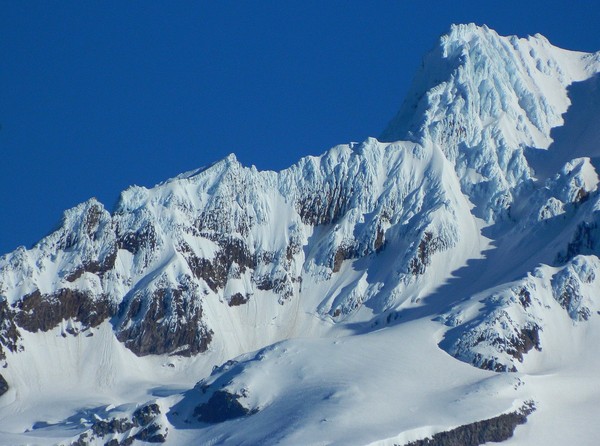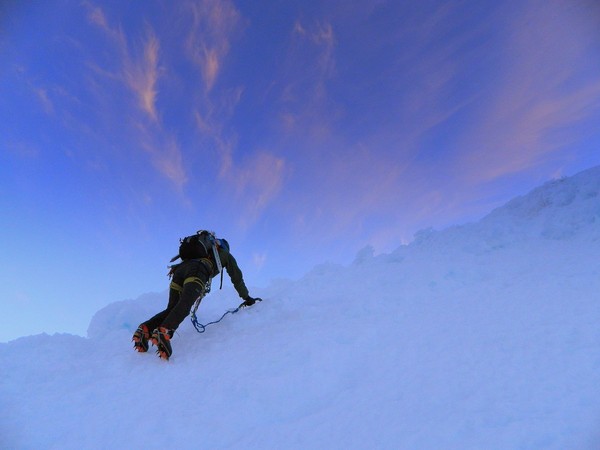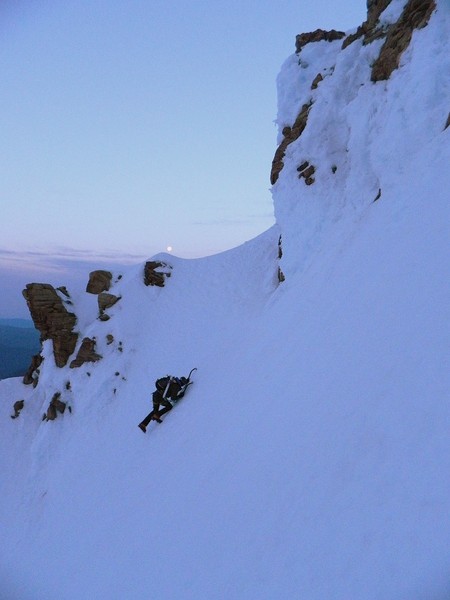 We roped up and tackled the Gendarme head on. It was in great shape due to the N facing aspect, it climbed and protected well.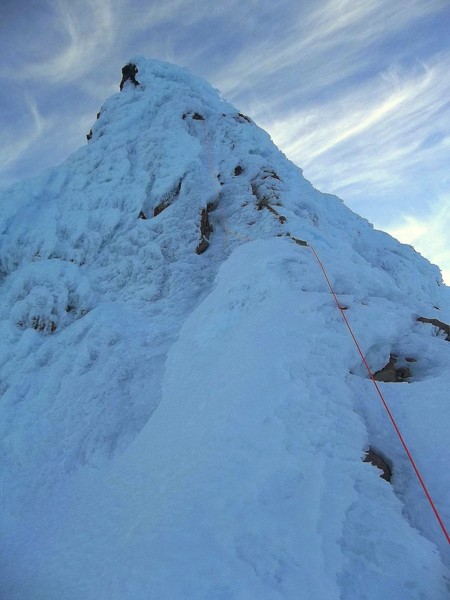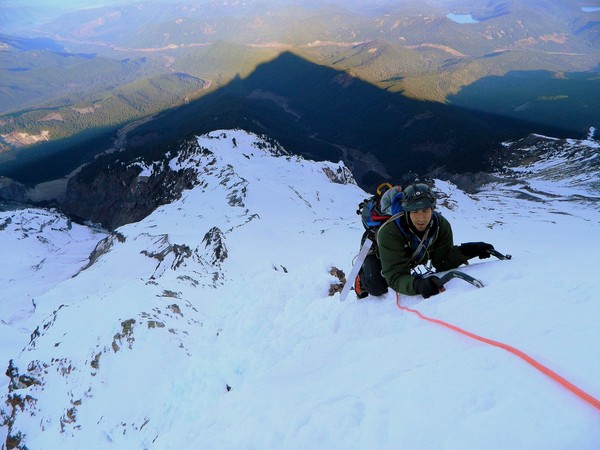 Once at the top of the 1st Gendarme, we spoke of rappelling, but having trouble finding any suitable anchors, Mike lead out the downward traverse. This ended up being the crux of the route. As soon as he stepped out of vision, all I could hear was the sound of constant rock fall coming off the ridge. This was Mike digging for marginal piton placements.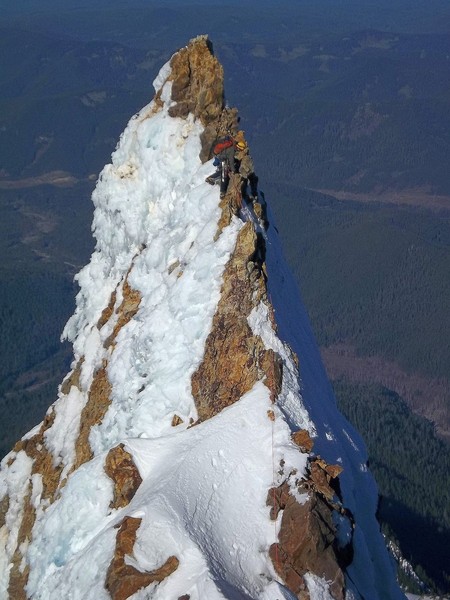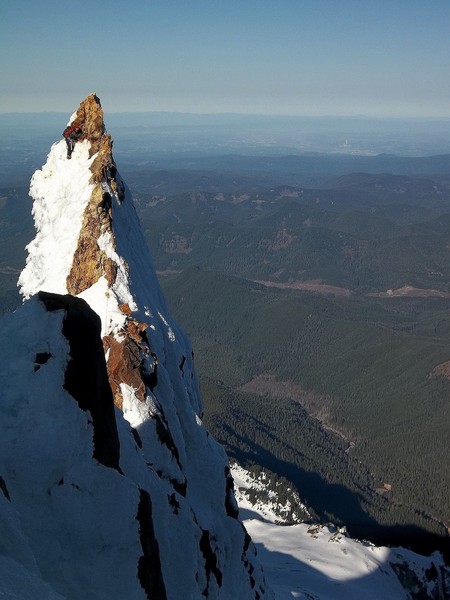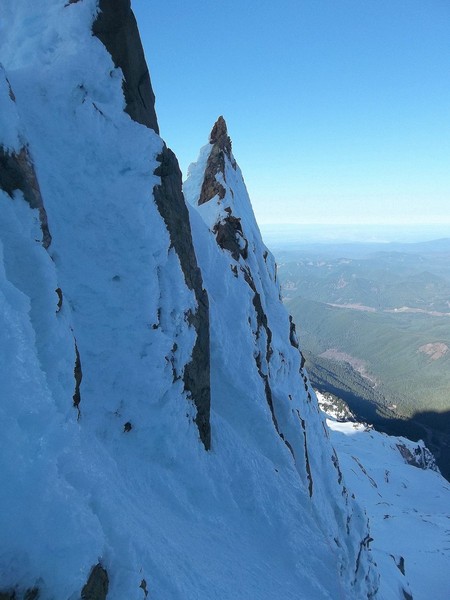 Conditions eased up a bit and we simul'd from the top of the 1st Gendarme to the top of the 3rd.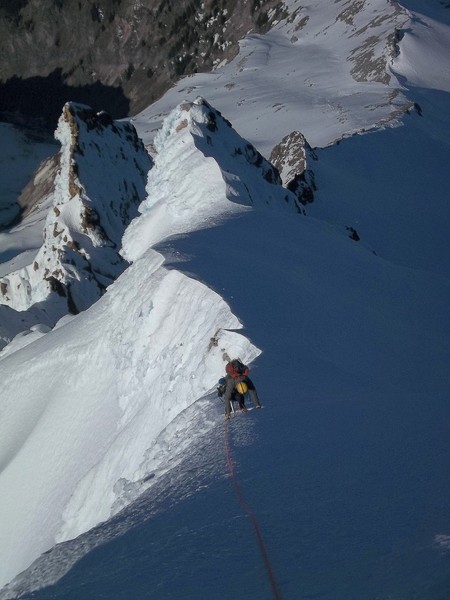 The 3rd Gendarme lead to a similar down climb of the ridge. This block lead to the base of the Wickwire Variation of the Upper Buttress.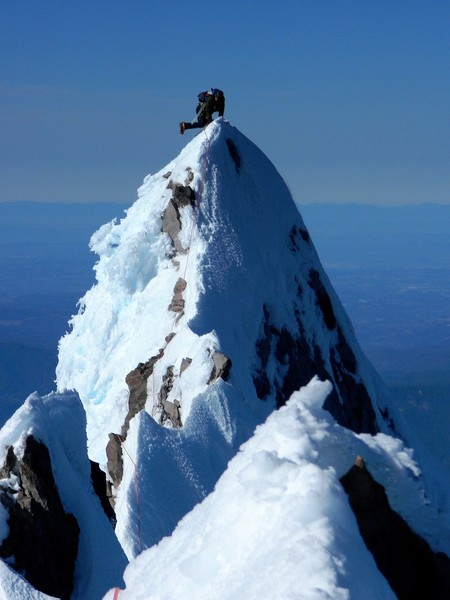 Mike took over and charged up the narrow ice gully,he stopped at the junction where the Wickwire merges with the Becky. We ended up making a 50 meter rappel due to sun soaked rime ice that wouldn't support body weight. It was turning into shooting gallery as the temps warmed up.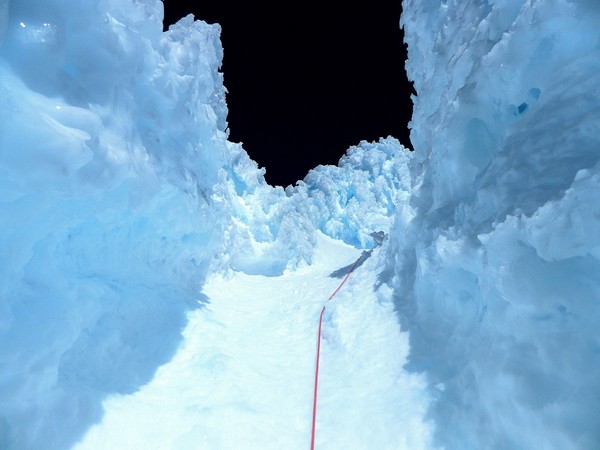 From here we skirted the base to join the Queens Chair following moderate slopes to the summit ridge.
A quick couple summit shots and we made our way back down Illumination Saddle.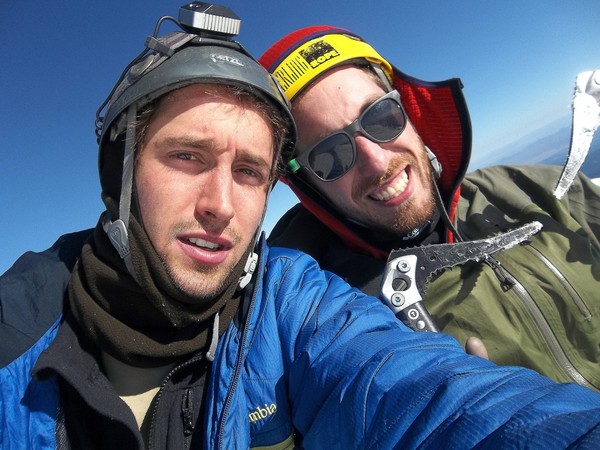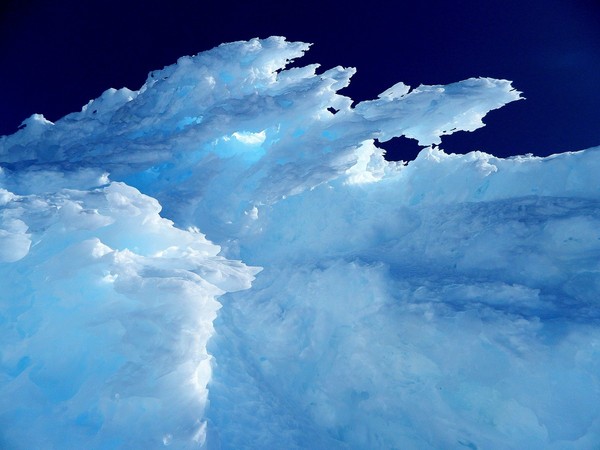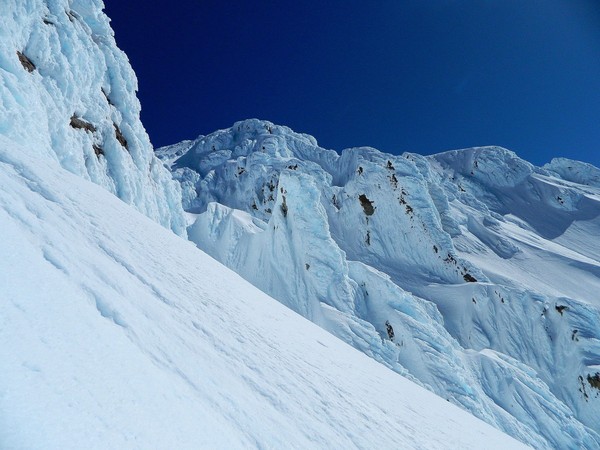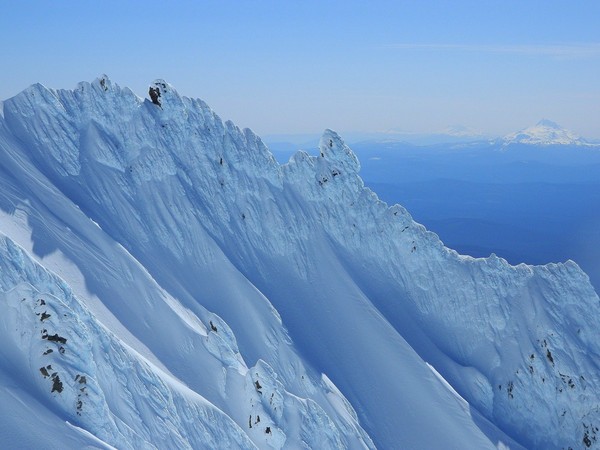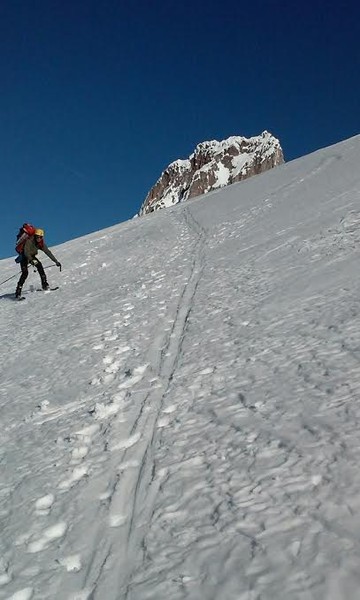 Me looking as awkward as I felt on ski's...
Gear Notes:
6 or so pitons, 4 pickets, 6 screws, ski's.