Trip:
Colonial Peak - Watusi Rodeo Indirect
Date:
2/28/2015
Trip Report:
After reading the reports on good conditions on Watusi Rodeo, Michal Rynkiewicz and I took back my "putting the tools away for year" statement and decided to start packing. Shout out to the guys who posted the last report!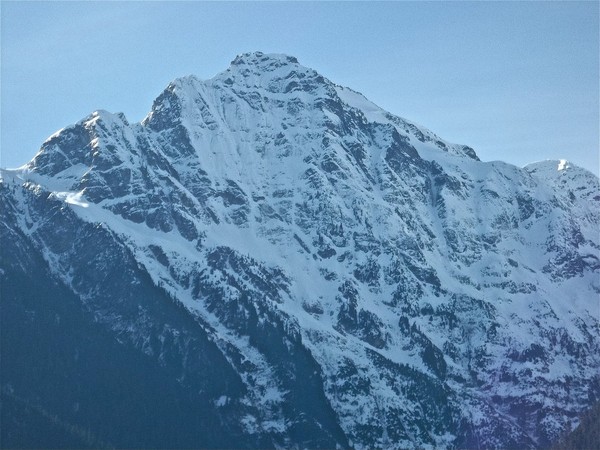 We hiked into the head of the valley and set up camp at the base of the avalanche gulley Friday night after work. It took us about 2.5 hrs in the dark.
We started up the next morning at 3, unable to see Colonial as the moon had disappeared behind it. We followed the avalanche gully to where we thought the base of the climb might be (2.5 hrs). With the moon gone we still could not see the face at this point. We started up a couloir (should have taken a ramp right into the gully beneath the climb) and to the base of a nice looking flow being bombarded by spindrift.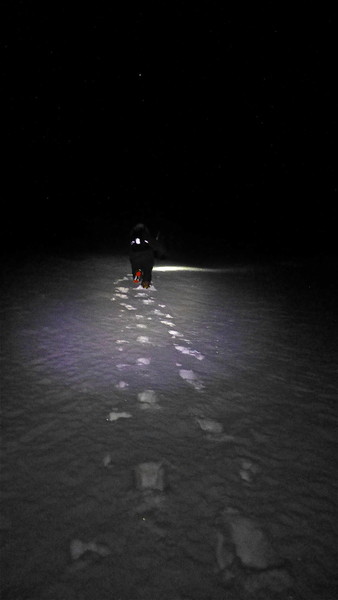 Realizing we were at the wrong flow (We think) and unable to resist what was in front of us we headed up. It was instantly steep and provided a short but stout pitch of WI5. Recommended start!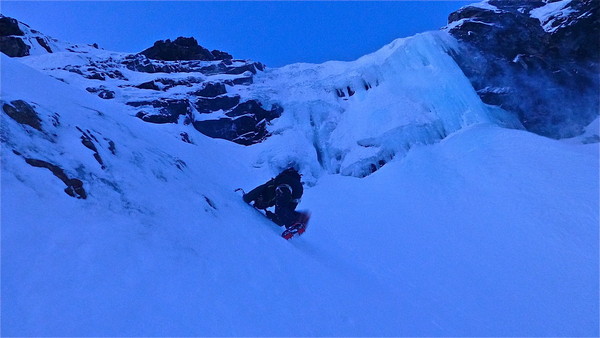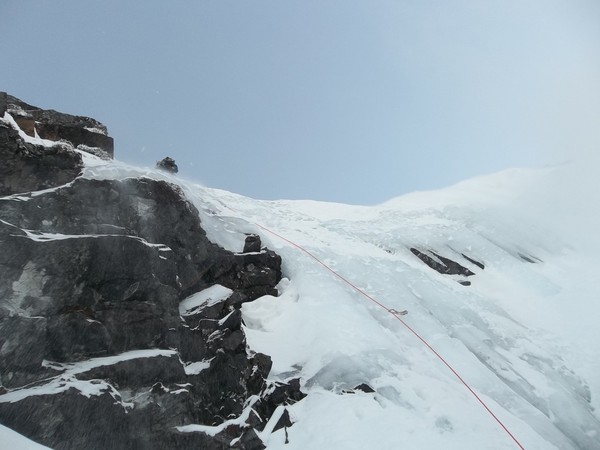 After this, Mike started up a short pitch of ice into a vertical snowplow and traversed into Watusi's first water ice flow. This ended up being a 900 ft simul-block that ended at the base of second ice flow enroute.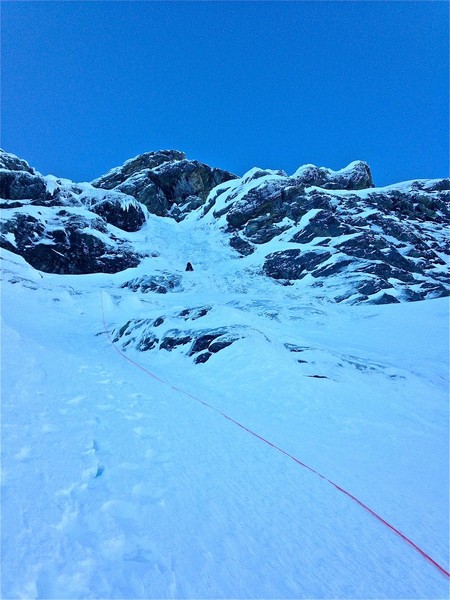 The next block ran to the summit. It consisted of two ice bands and eventually into a more game on than it looks mixed chimney. Awesome pitch!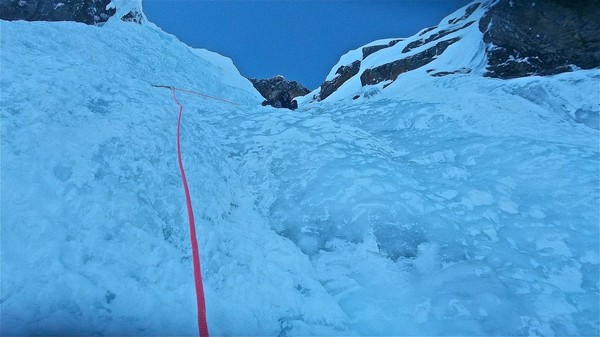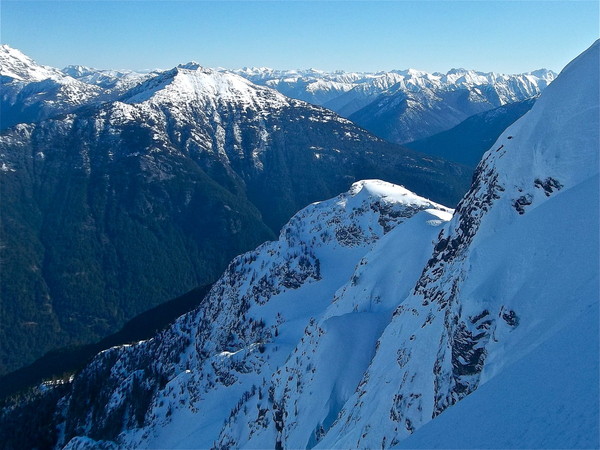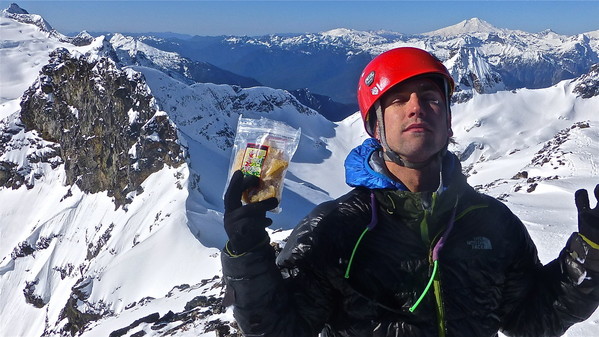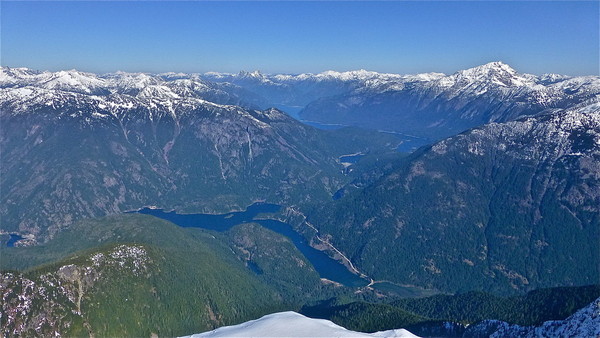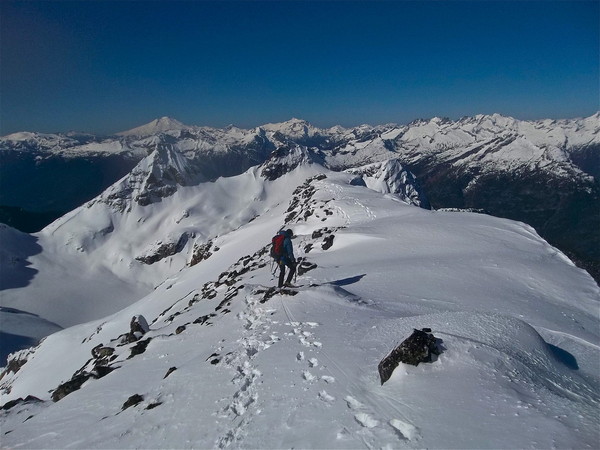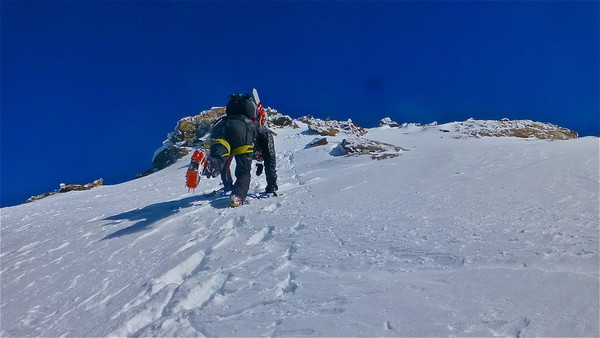 Gear Notes:
Single Rack to .75, 10 screws, a few knife blades, a specter, and couple pickets.
Approach Notes:
Approach - Park at the Colonial Creek drainage. Hike up the left side of the creek until the creek becomes reasonable for access. Follow the creek bed to the head of the valley. Running water makes this a good spot to bivy. From here, head up the obvious avalanche gully, eventually heading east below the route.
Descent – Head down the west ridge of Colonial to the saddle separating Pyramid. Traverse generally East and stay high close to the base of the face. Continue traversing as long as possible avoiding cliff bans. When no longer able to traverse, start down climbing steep terrain until able to make a rappel back into the avalanche gulley and regain your tracks.