Trip:
Eldorado Peak - East Ridge
Date:
2/22/2015
Trip Report:
Made a day trip of Eldorado Peak with my regular climbing buddies.
-Slept in car at Trailhead Saturday night. No snow on road and road is in good shape all the way to trailhead.
-Started hiking 2:30 a.m
-Sumitted at 10:30 a.m.
-Back to the car at 3:15 p.m
-There was
[/b]NO SNOW[b]
until about 5,000 feet. Crazy right.
Here we are just about to reach the ridge that drops you into Rush Creek/Basin.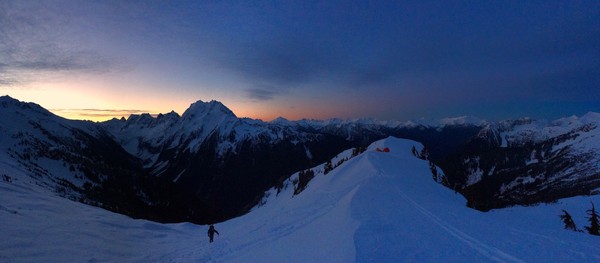 Looking at the Eldorado Glacier and the Peak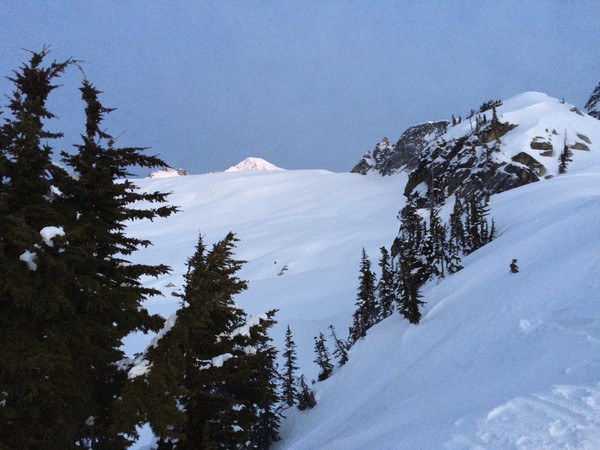 On The Summit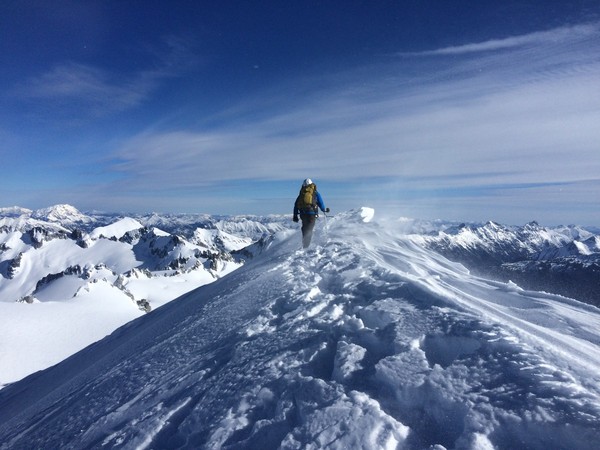 Gear Notes:
Standard glacier travel equipment. Cheese. Beer.
Approach Notes:
First time doing the climb. The log crossing is easy to find just down the road maybe 30 yards on your right. One person in our party fell on his ass the very first step onto the log (quite funny). Its wet and slippery so tread careful there. Once across the creek the trail is hard to find and stay on at night especially for those not familiar with it. We just followed our barrings once off trail until we ran into the trail again about 30 minutes after losing it. We were able to follow it easily after that up to the talas field. We hit snow about 5000 feet and it was easy to walk on without crampons all the way to the east ridge. Once on the East ridge we dawned crampons. We opted out of roping up route. The "knife edge" leading up to the summit was no as intimedating as I have seen in pictures (though it was winter). VIEWS WERE INCREDIBLE from the summit. Took us 13 hours round trip with a few small breaks and one long lunch/beer break. Excellent weather.