Trip:
Mt Hood - North Face-Right Gulley`
Date:
2/16/2015
Trip Report:
My partner and I climbed the right gulley yesterday, going car to car. We met and climbed near a some nice boys from B.C. who offered to buy us a couple of beers for our willingness to put in the boot track for them to follow up and down. They had stayed at the stone shelter the night before.
We were able to cross the 'schrund at the far left although it looked like there were other options.
Conditions were superb. We soloed the first ice step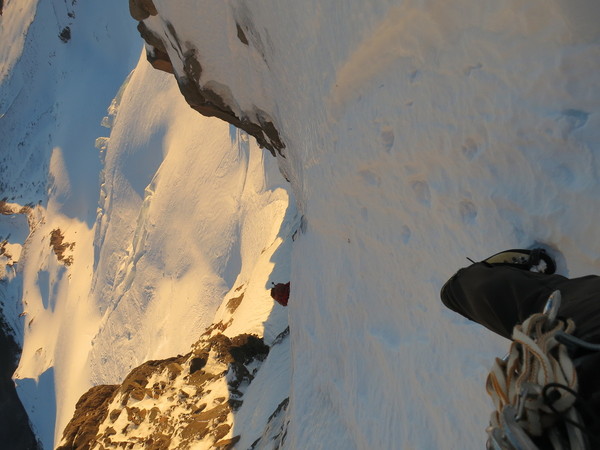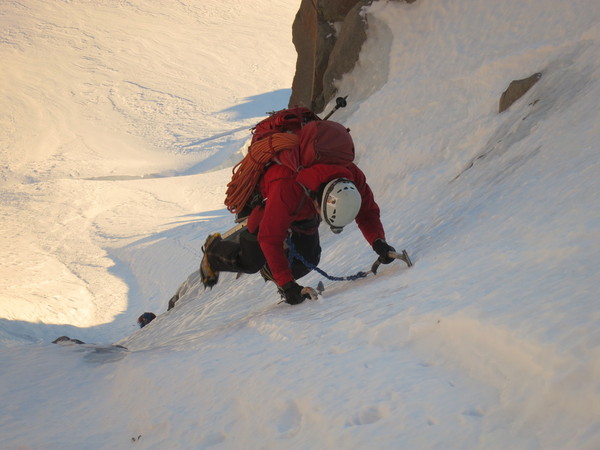 cruised the conditions in the gulley and then pitched out the second step which was in well-protectable WI3 conditions (this was the Canadians behind us)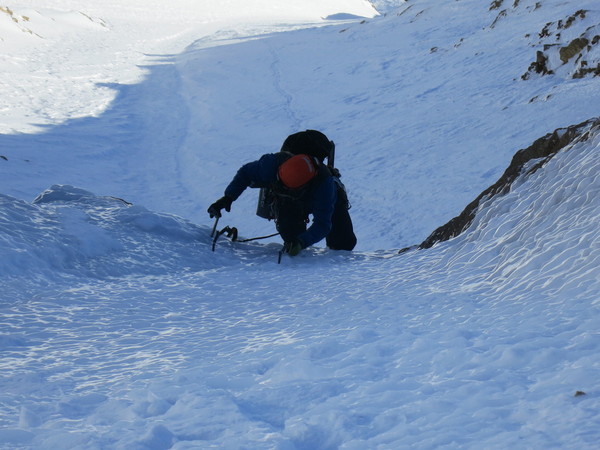 Descent down the Cooper Spur was quick and easy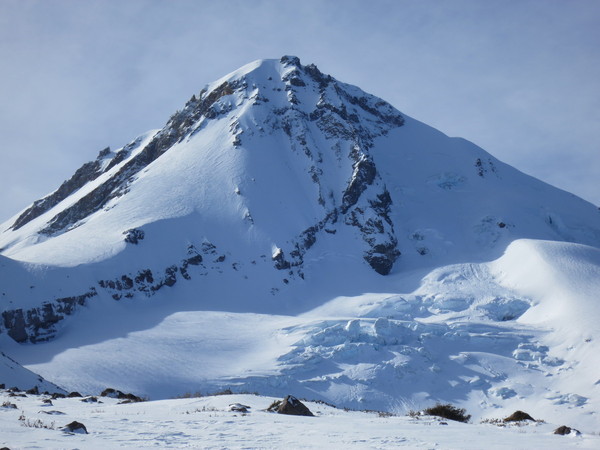 Gear Notes:
2 pickets (used one to belay from the top of the second step)
6 screws (used 4 on the second step)
Canadians to chase us up the route!
Approach Notes:
A lovely and although long approach that was snow free until almost the A-frame cabin.