Trip:
Mt. Stuart - Complete North Ridge
Date:
7/7/2013
Trip Report:
Vernman23 and I climbed the CNR Sunday from a bivy in Mountaineerís basin. We found all pitches dry. Plenty of snow left at the 8200 notch. The north face above the Icefall Glacier is currently sheading itís winter coat. Lots snow slab blocks were sliding off all day and night.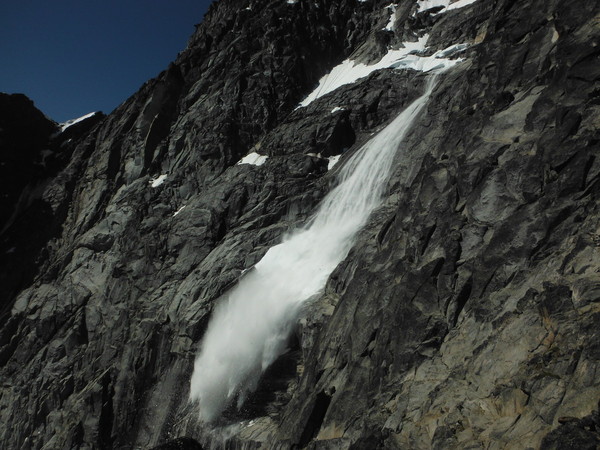 The party ahead of us was originally planning to do the Girth Pillar by crossing over from the lower North Ridge but opted not to because of the falling slabs.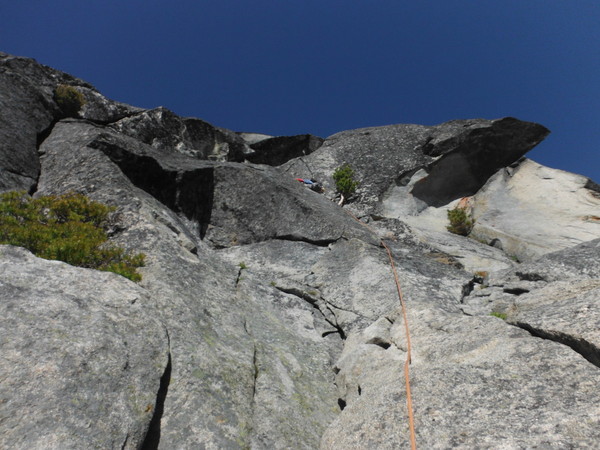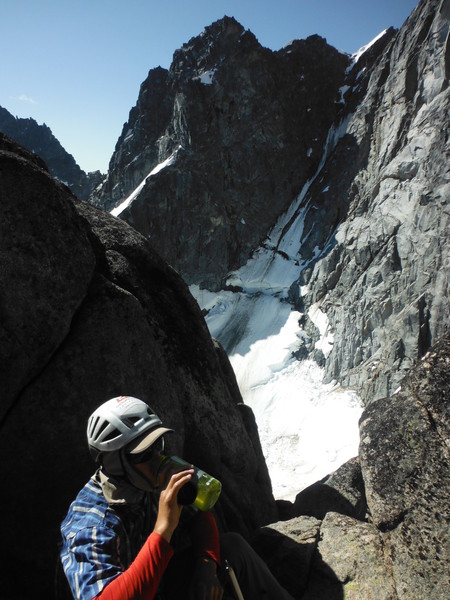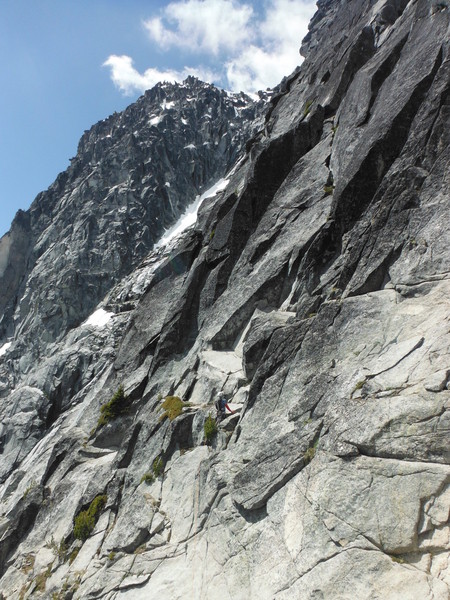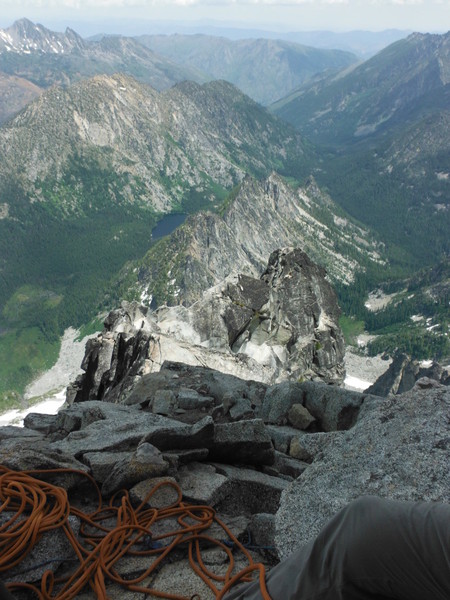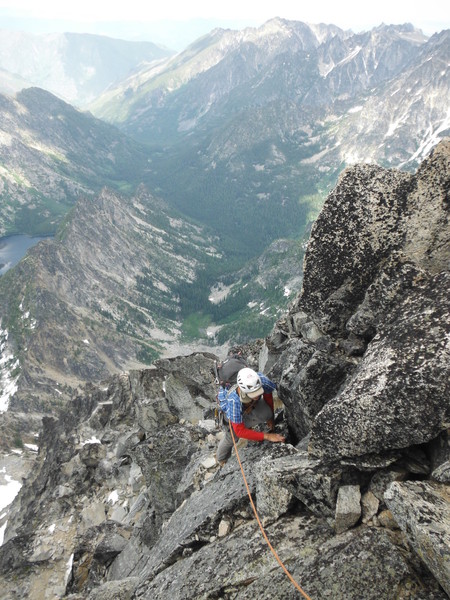 We made it to the top in time for the afternoon thunderheads to form. We wasted little time heading down but we still got caught mid-way down Sherpa couloir with hail, rock fall, and lightning strikes on nearby ridges.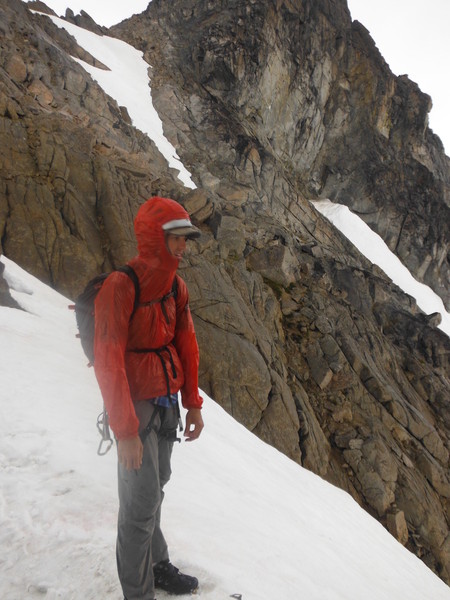 We found shelter in a dry protected alcove and waited out the storm here: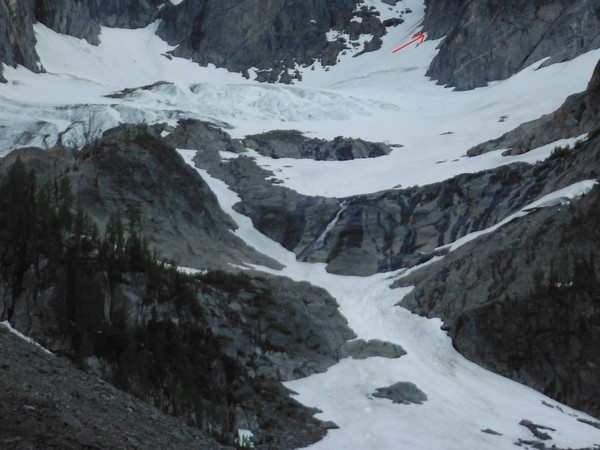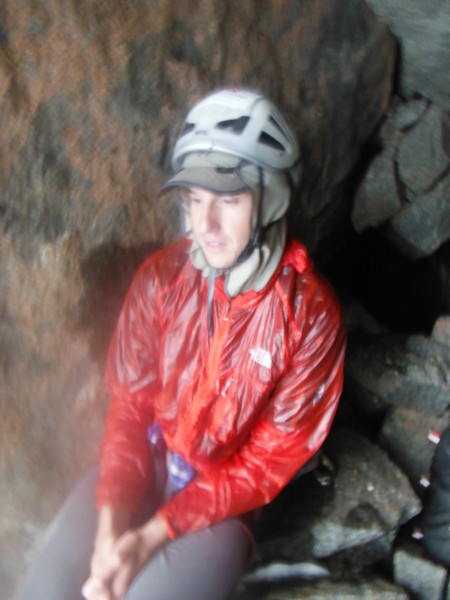 We down climbed the schrund on a steep snow bridge on the far west (skierís left).
When we got back Mountaineer's basin was flooded and the creek was running brown.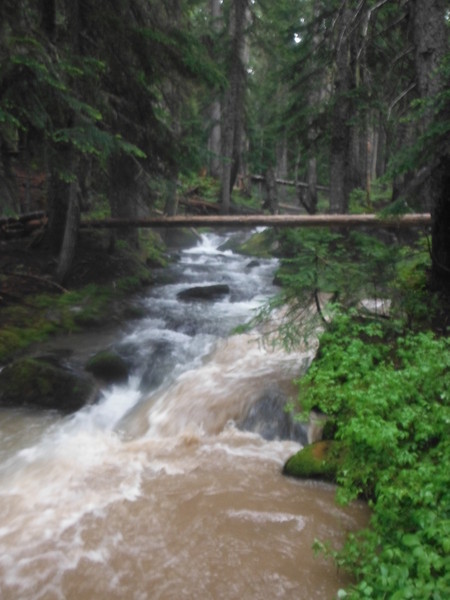 Note: mosquitos are nearly Alaska bad in the Mountaineerís basin. Also note: donít leave your shoes out at night if you want them to be in one piece in the morning.