Trip:
Tomyhoi Peak - Southeast Ridge
Date:
9/30/2012
Trip Report:
I hiked/climbed Tomyhoi Peak this past Sunday with my wife. This is a beautiful hike (especially this time of year) through the Yellow Aster Butte area and up an easy ridge to a nice class 3/4 scramble finish that is steep enough to make you feel like you're actually climbing something.
Here's Mt Baker in the morning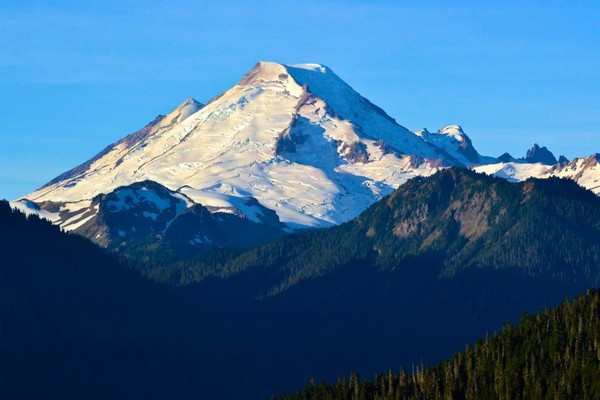 It was a beautiful morning; the fall colors are starting to appear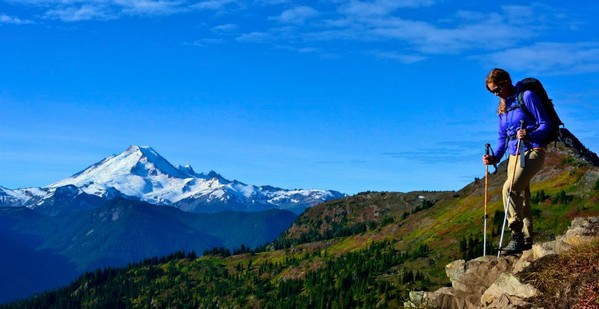 This is Tomyhoi Peak above the Yellow Aster Butte area. The very obvious trail takes you all the way to the top of the Tomyhoi Glacier.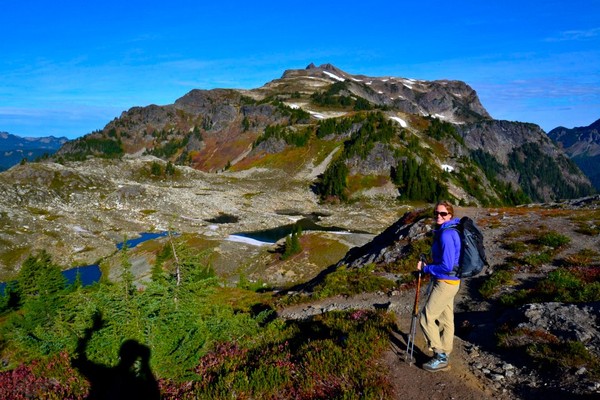 American Border Peak reflected in a tarn in the Yellow Aster Butte area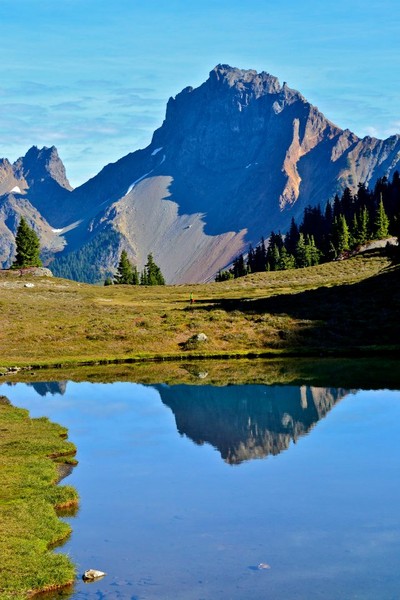 The trail drops steeply a couple of hundred feet here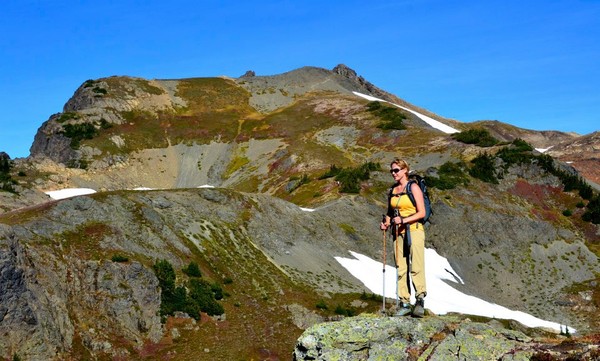 There is a very short section of snow travel (from the rock to where I'm standing taking the photo) and an easy step out of the moat to get back on the rock.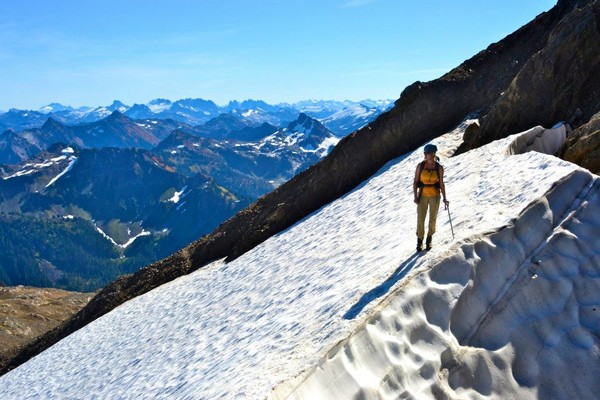 Then a nice trail high above the valley.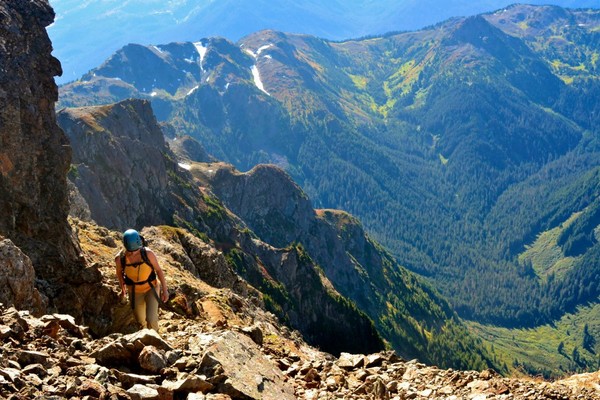 After dropping steeply another couple of hundred feet you climb this face to a short trail to the summit. It's not as steep as it looks, but it was steeper than I'd remembered from last time. There are 3 climbers on the face in this photo but I think it's too small to see them (bonus points if you can find them)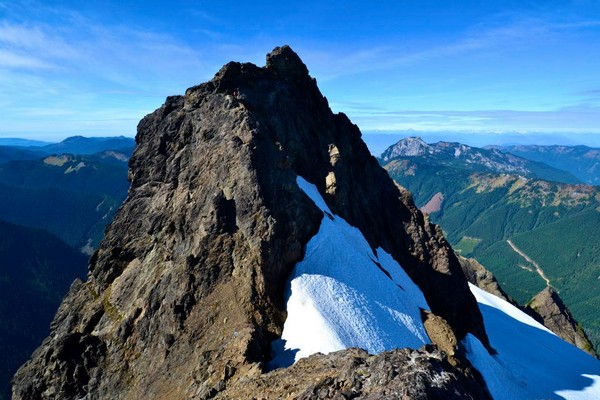 This is the top of the previous photo's class 3 scramble, where you find an easy short trail around the back of the wall and up to the top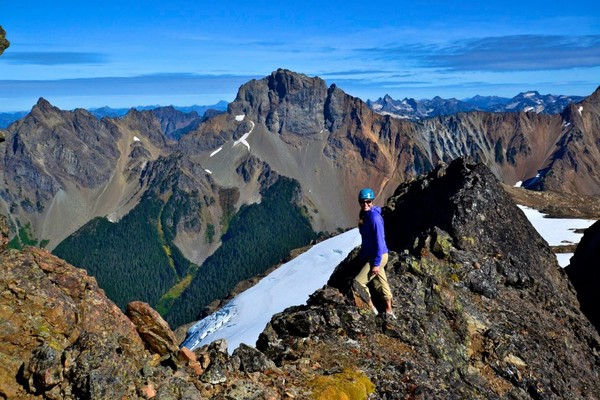 And here's the summit ridge, where we met the three climbers (who were ultra runners)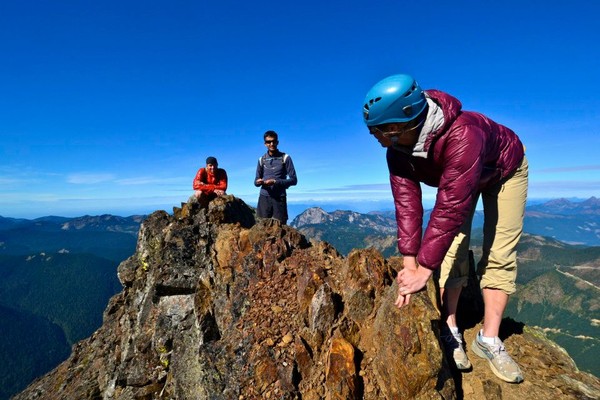 On top of Tomyhoi Peak (7451')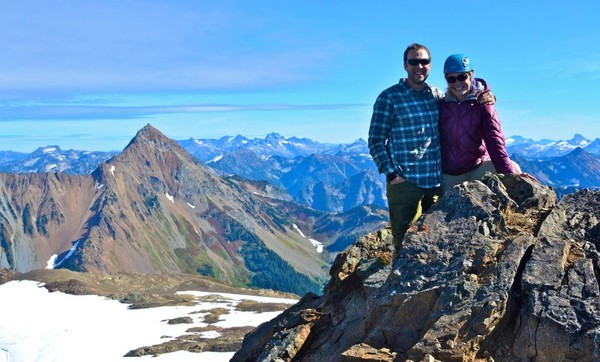 Canadian Border Peak, American Border Peak, and Mount Larrabee from the top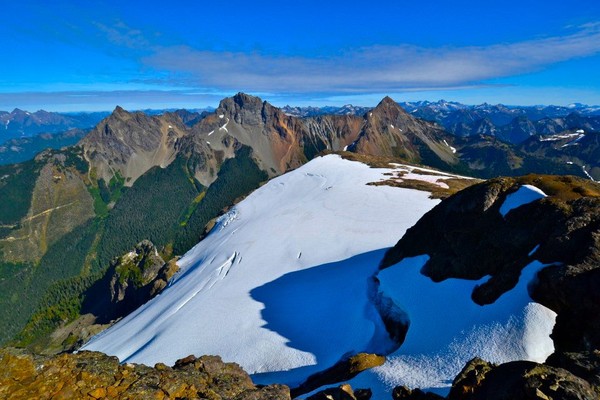 Fall colors and Mt Baker on the way down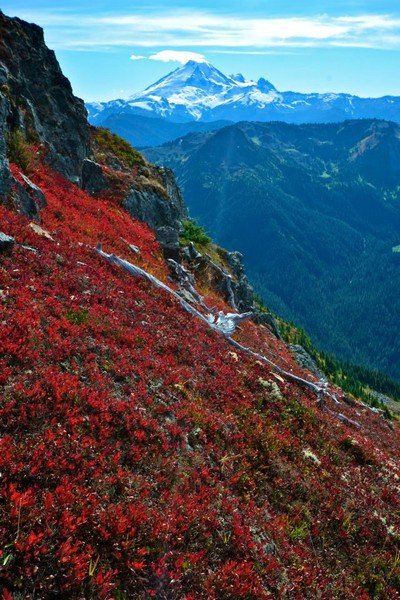 And a parting shot of Shuksan from the Yellow Aster Butte area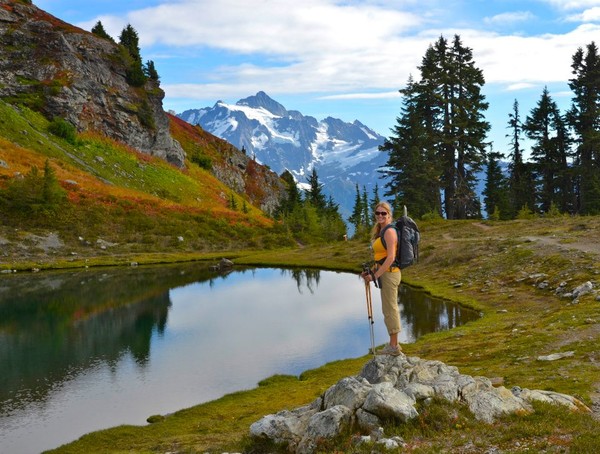 With all the ups and downs it's a good @5000' elevation gain hike.