Trip:
Spring Mountain - Other Side of the Tracks
Date:
9/8/2012
Trip Report:
On Saturday, we decided to climb "Other Side of the Tracks" out at Spring Mountain. I've been surprised that the two times I've visited Spring it has been empty. Great climbs, though dirty in spots, the area deserves some attention.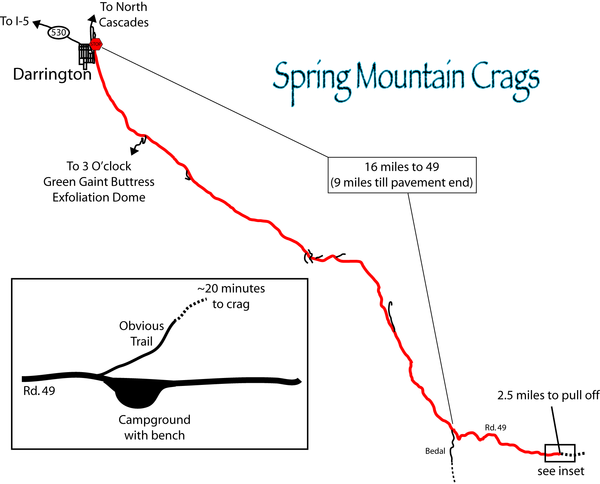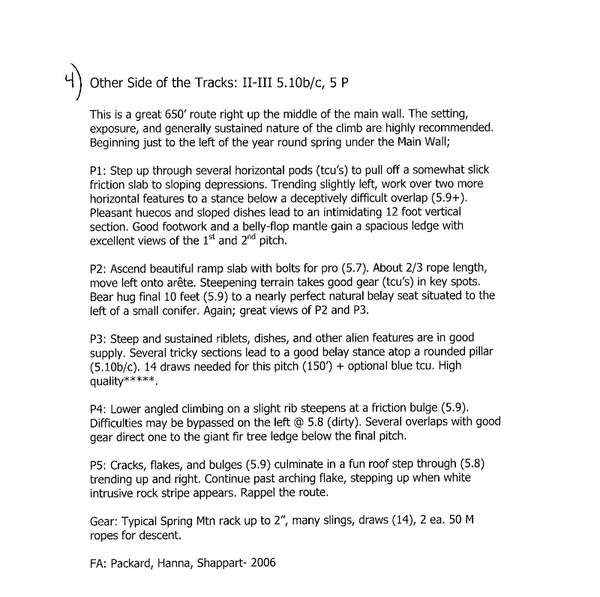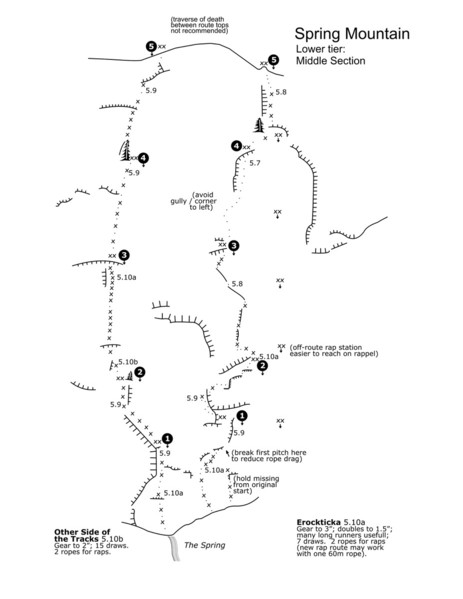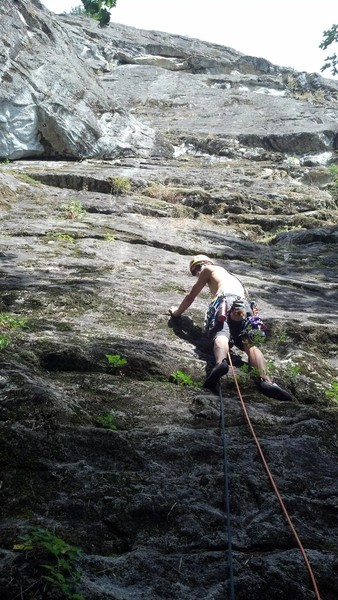 Starting up the first pitch, already regretting the, "it feels like a good day to not where a shirt" idea. One tricky spot by the small overhang, but overall pretty easy going.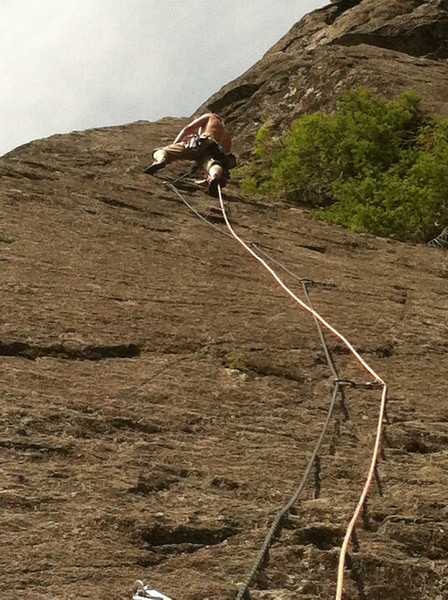 Joey leading the second pitch, fully bolted, although a piece of gear may be useful near the top.
P3 is full of tough slopin' knobby chicken heads with no feet. Requires 14 draws, great pitch!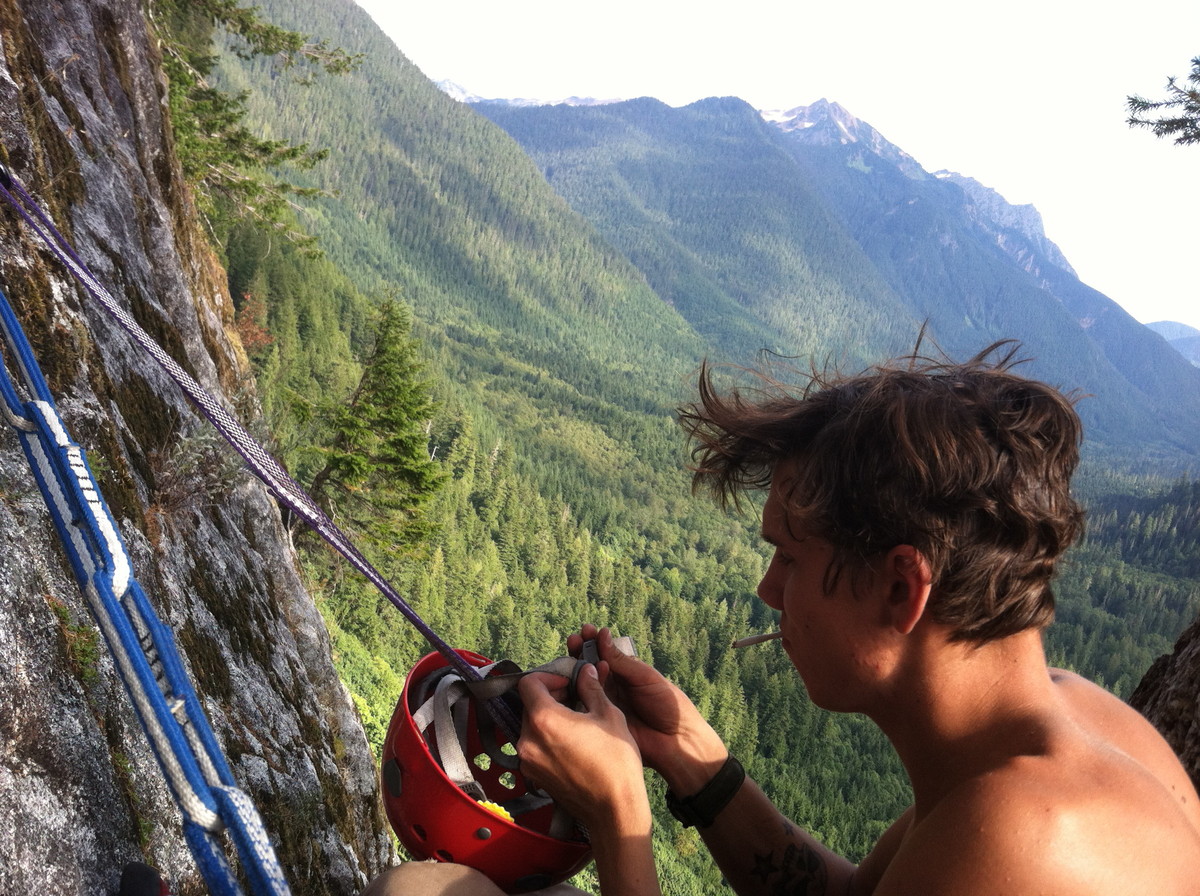 Nice spot for a break at the top of P4. The 5th and final pitch is the dirtiest pitch, but a lot of fun.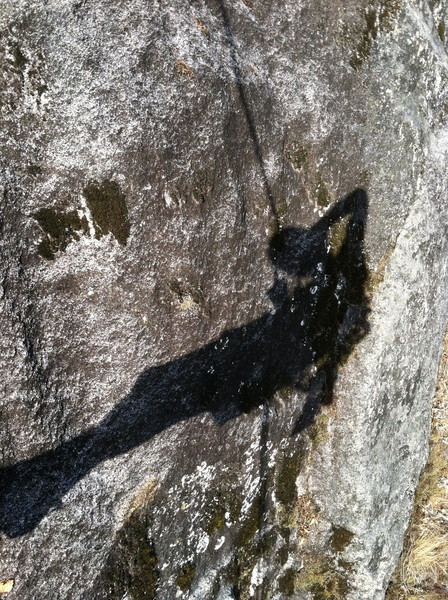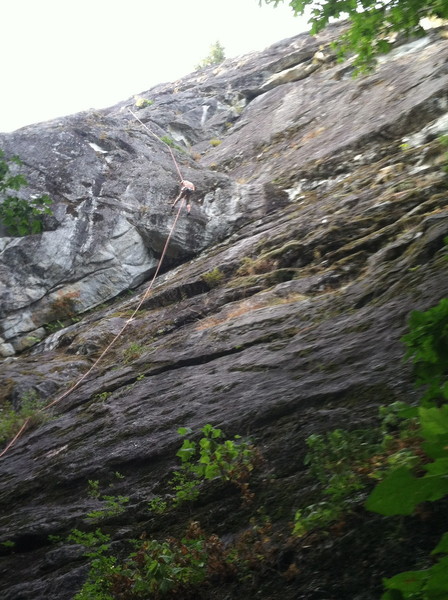 Testing 70 meter rap from the top of P2 to the bottom.
Gear Notes:
Rack to 2", slings, 14 draws, and 2 50 meter ropes. Pitch 1/2 can be rappelled (barely) with 2 70's, and 3/4 seems like it could reach under the same circumstances, although the 3/4 rappel is untested.
Approach Notes:
From Darrington, drive Mountain Loop Highway to North Fork Sauk River Road 49. Follow 2.5 miles to a turnout with a camp spot, the trail is on the left. Follow the trail until you reach a group of large boulders and the trail branches right. Follow until some cairns appear, the trail will y. Follow the left y to the base of the wall and the route is left of the small spring.