Trip:
Glacier Peak - White Chuck/Gerdine/Cool Glaciers
Date:
9/2/2012
Trip Report:
My wife, her brother, and I climbed Glacier Peak over the Labor Day weekend. There have been several TRs on this route recently, but it's such a beautiful area that I thought I'd share some photos.
We left the North Fork Sauk Trial at dusk and hiked in headlamps for a couple of hours to make it to Mackinaw Shelter in the dark. Next morning we headed up and up...here we are after finally getting above timberline.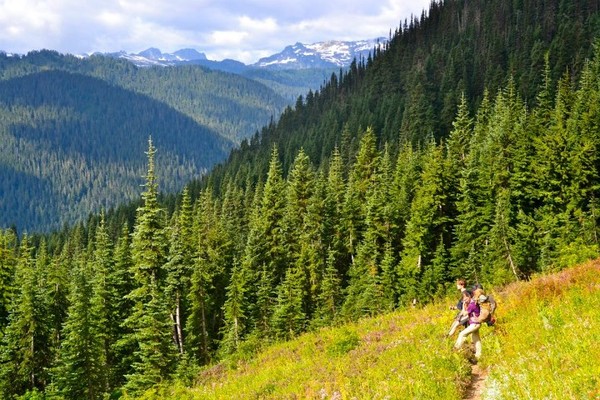 We had a snack at White Pass and talked to a few guys heading to Stehekin via the PCT, then we caught the junction on the Foam Creek trail.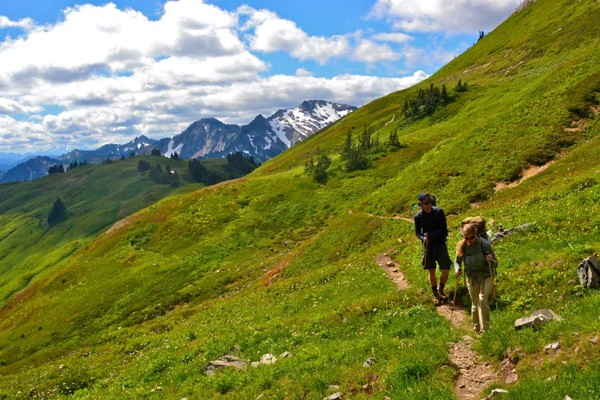 After gaining the saddle above the trail, then dropping into the valley a bit, then gaining the next saddle we were rewarded with this view of a cloud-covered Glacier Peak.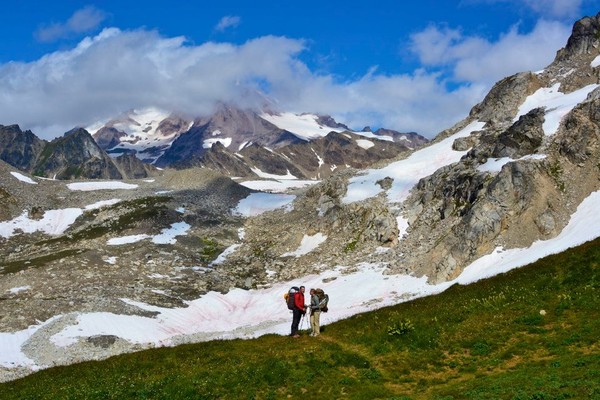 We had lunch in the basin...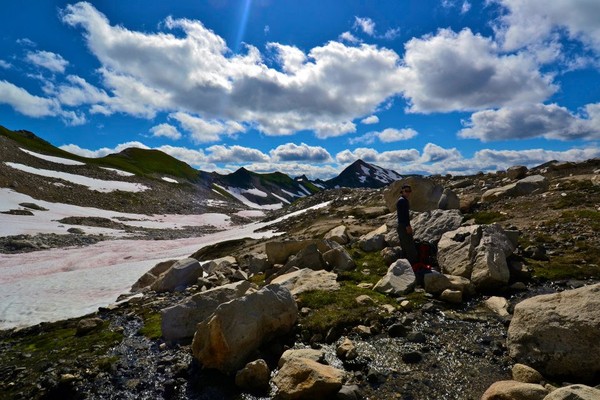 Then headed across the remnants of the White Chuck Glacier. A couple we met said it was better to cross the talus/mud area instead of climbing the shoulder past the White Chuck, but having gone up that way and down over the shoulder I have to disagree. Go up the talus early and get on snow.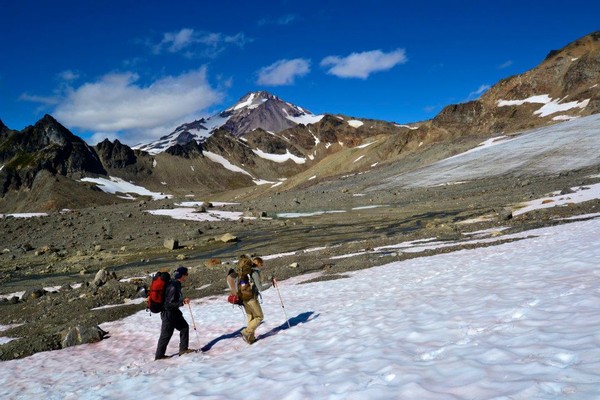 We still had a bunch of daylight so we went up and over Glacier Gap, dropped a couple hundred feet, gained the climber's trail toward Disappointment Peak and made a nice camp in a rock-wall bivy spot @7700'. Here's Derrick preparing to fly off into the sunset.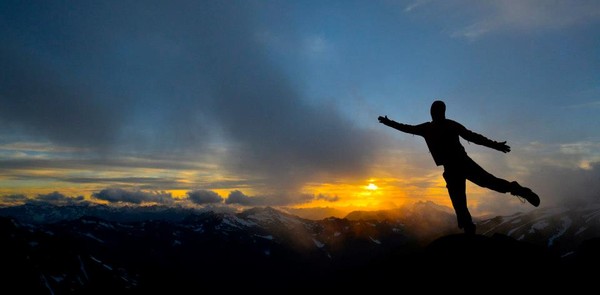 The next morning we slept in, ate a good breakfast, drank lots of coffee, and headed up the easy snow of the Gerdine Glacier. There was a shooting gallery section of loose rock that was coming off Disappointment Peak. It's obvious, but I'd recommend staying further right than the boot pack highway goes.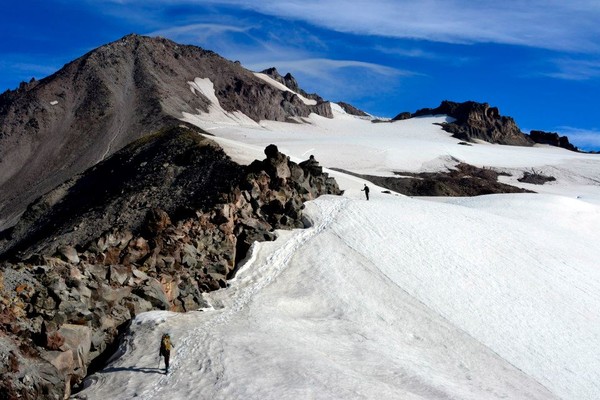 Here is my beautiful wife. It's her birthday today.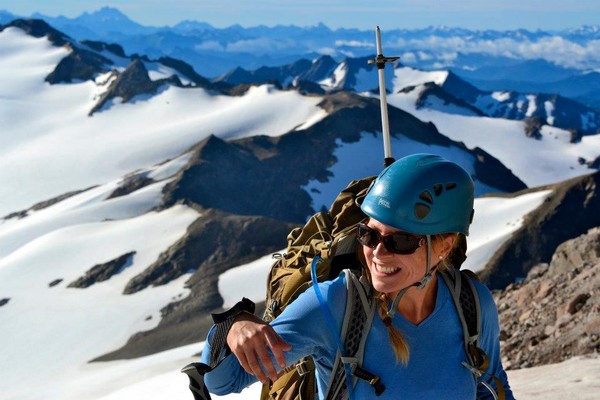 There was a very short crevassed section where the Gerdine/Cool Glaciers meet, and one other crevasse crack that looked suspicious lower down on the Gerdine Glacier, but other than that it's smooth sailing. We gained the pumice ridge @9600' and followed the climber's trail to the summit, where we spent an hour watching the clouds come and go. Here the clouds come...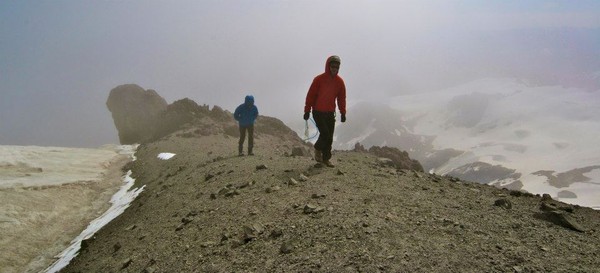 And here the clouds go. A party with two dogs joined us on the summit.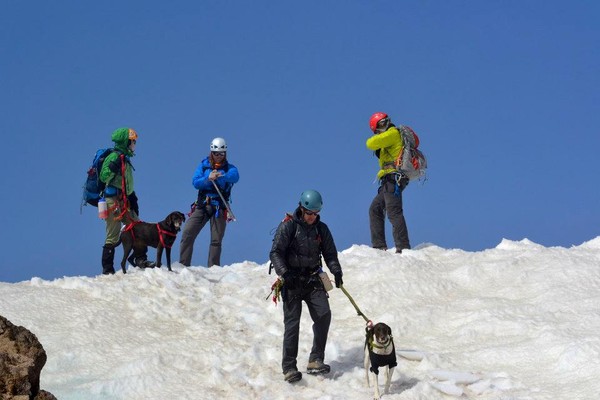 We scrambled back down the trail as a big party came up. Here Derrick catches some air on the pumice ridge near the top of the Cool Glacier.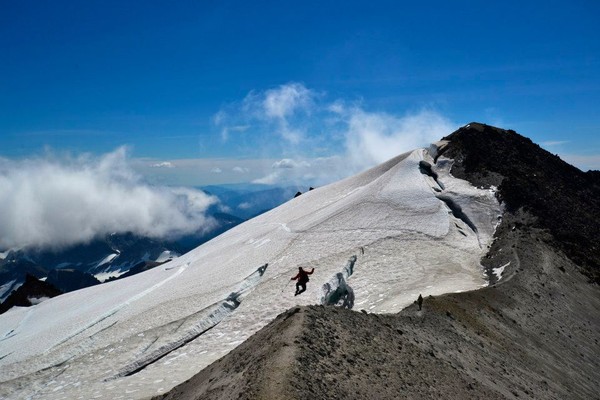 Here's the little crevassed section on the way down
And the Mer de Glace that surrounds the Kololo Peaks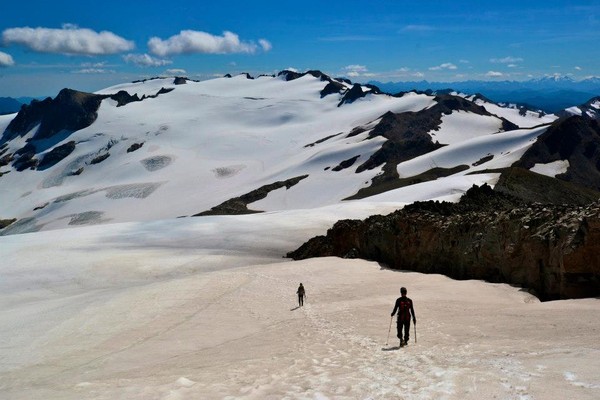 Back at our 7700' camp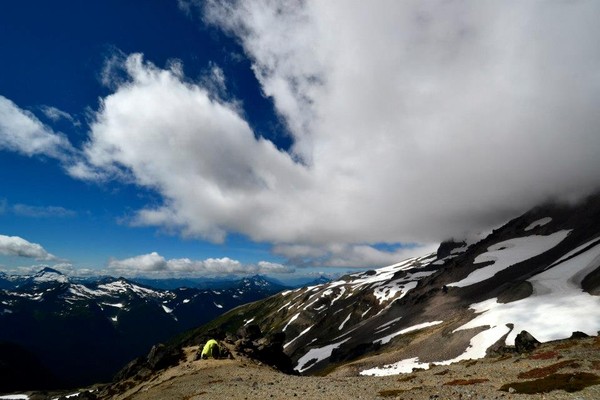 Name the peaks: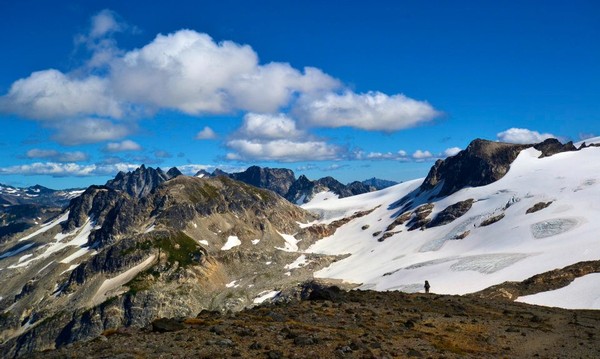 Back at Glacier Gap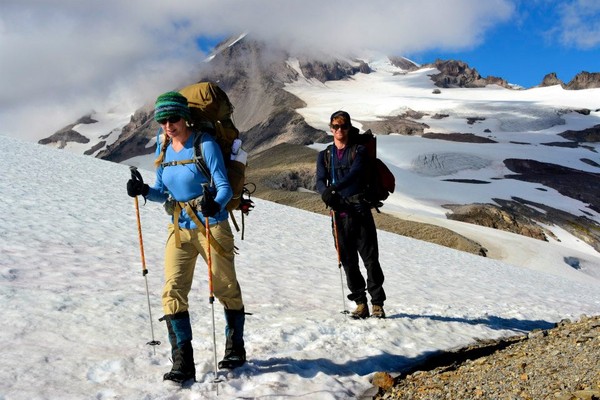 At the 6600' saddle, nearing the end of a long day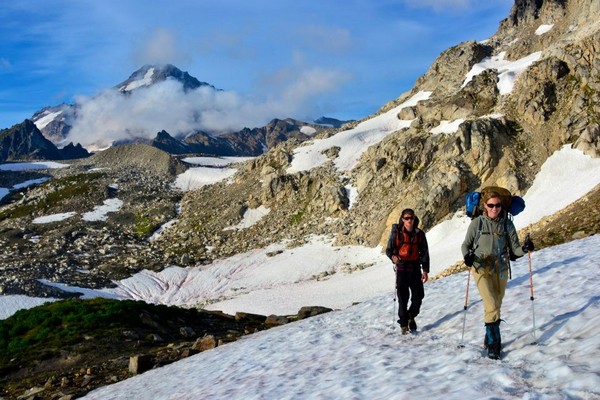 Ptarmigan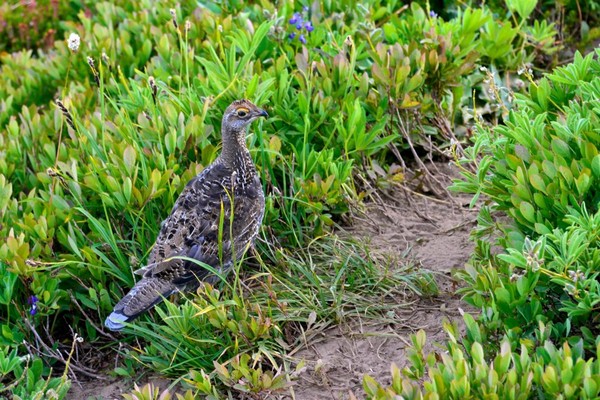 Mt Rainier above White Pass just after sunrise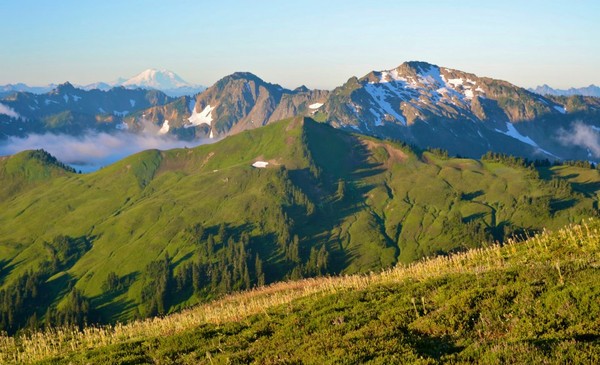 And again... Mt Rainier for breakfast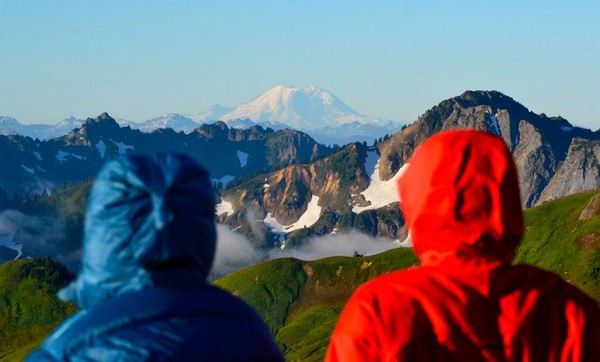 One last look at Chossy Peak before heading back to White Pass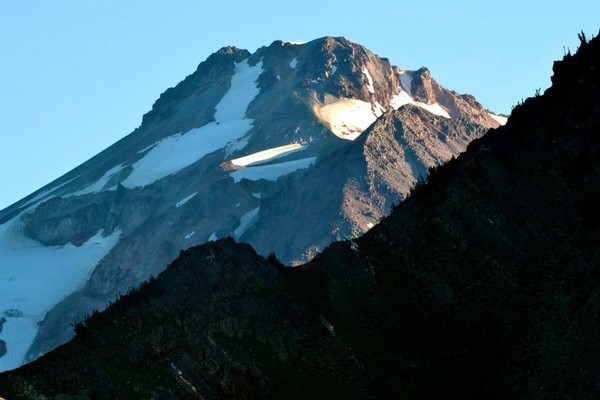 Hiking back down the Foam Creek trail under White Mountain and a setting moon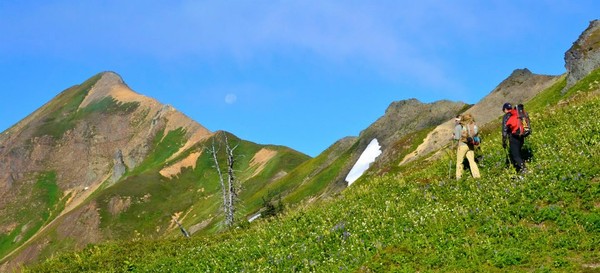 And one last look at Sloan Peak before dropping 3000' into the valley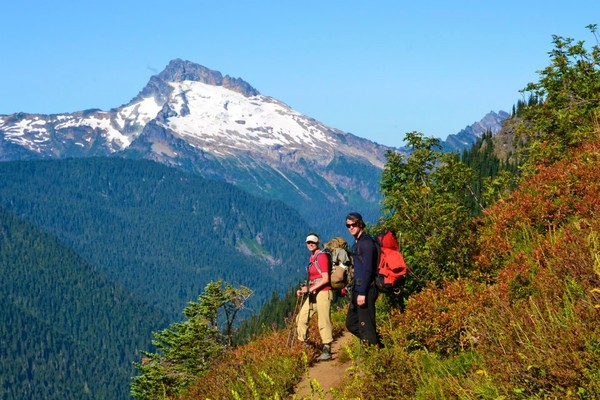 Approach Notes:
Follow the herd