Trip:
South Sister - Climbers Trail 36
Date:
9/1/2012
Trip Report:
Trip:
South Sister - Climbers Trail
Date:
9/1/2012
Trip Report:
Been wanting to do this climb for years, and this weekend presented with perfect timing, weather and opportunity

So my husband, uncle, and I headed out to summit South Sister. The trail is VERY well marked, with tons of people heading up/down. If your looking for remote, this is not your trail. Pretty much all the snow has melted, so it is definitely a summer hike at this point. Not to take away from the fierceness of the mountain, it was definitely a trek, especially if your just looking for experience.

We stared out around 6:30am, which was a wise decision considering how hot it gets while you are coming down, especially on beautifully sunny days. It's a nice steady climb through the trees, and then there is a little bit of scrambling here and there, as you take the up the last 1-2 miles to the summit but definitely nothing technical at this point in the season, just bring a good pair of shoes. Took us a little over 5 hours to get to the summit, but it was beautiful on top, as well as the whole way up and down!

moon was out bright when we got started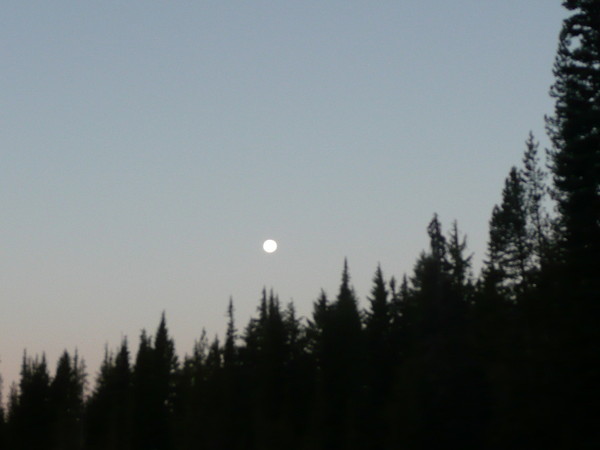 out of the trees now, heading up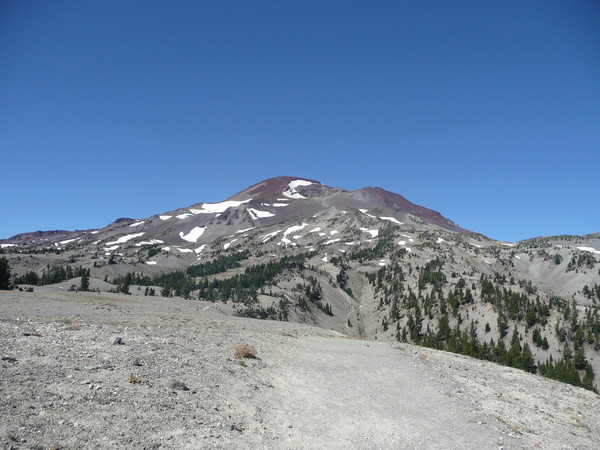 the little lake that's formed after the snow melt, unbelievably BLUE! - also this is the last plateau before you reach the top, so I recommend taking a breather if you need it, otherwise trek on!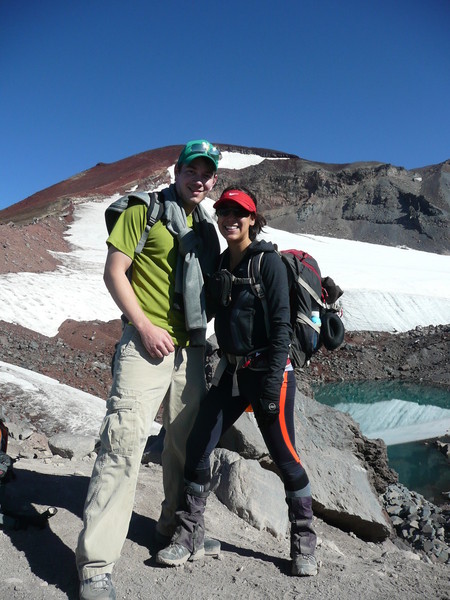 view of Middle and North Sister, as well as Broken Top from the summit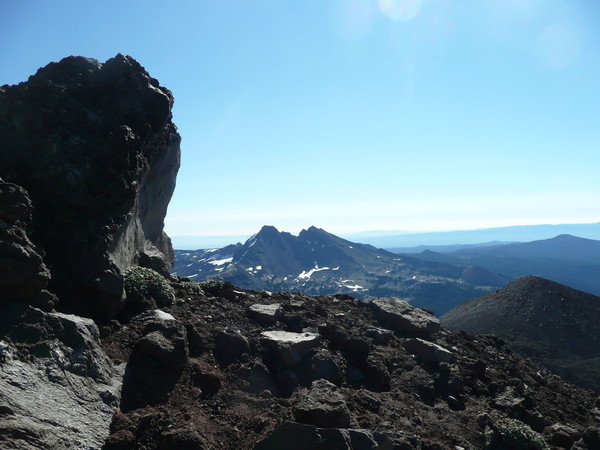 snow on the summit of South Sister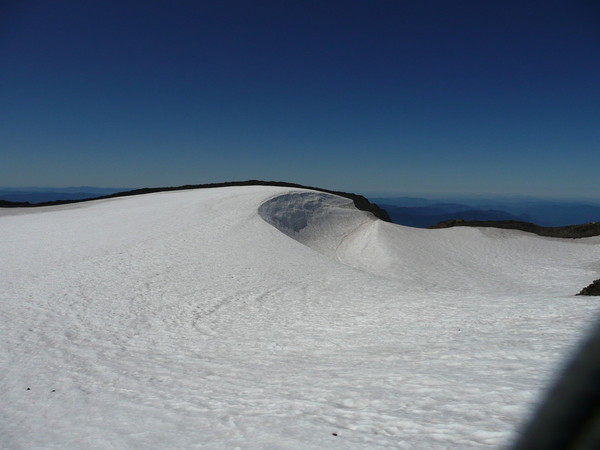 Overall, just a beautiful hike on a beautiful day, would love to try it again during the spring get a feel for it with snow.

So, I am thinking we will try Middle Sister next weekend, Broken Top looked awesome, but seems technical above my skill level if we were to want to summit. Any suggestions?
Gear Notes:
Poles - the scree sucks so it helps to have for footing, but is by no means necessary
Approach Notes:
Bring lots of Water! (We had excess and gave of our liters away to a group that had run out, and they looked desperate for some)