Trip:
Dragontail - Northeast Buttress
Date:
2/3/2012
Trip Report:
On February 3rd and 4th, Nate Farr, Jens Holsten, and I climbed the Northeast Buttress on Dragontail. As far as we know, it hasn't been climbed in the winter before. We climbed 16 pitches total with some pitches being long simul-climbing blocks. I think it worked out to some 1200 m of climbing at something along the lines of M5 5.7 A0.
The first day we hiked in and started climbing at 2 pm. We climbed six pitches up, did the rap off the big tower and climbed one last pitch to get to a sweet bivy ledge. After some excavating, we tucked in for the night and woke up above the clouds. An airy pitch over the north face led to lots of rampy climbing. We found a few short vertical sections, but most of the climbing was moderate. We topped out around 4:30 pm and had an uneventful descent. Snowmobile approach/deproach was kickass and sure made it more fun to do in two days.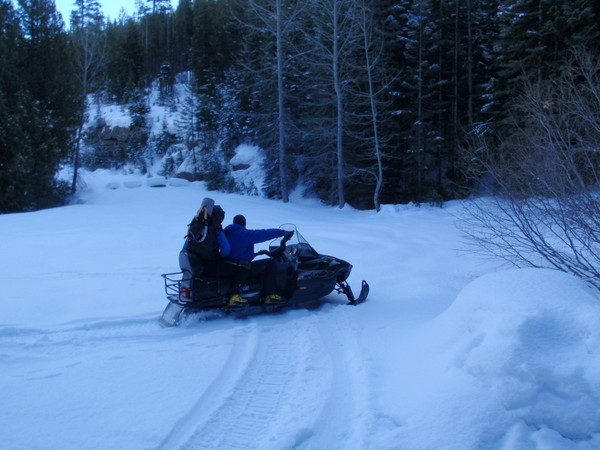 Sure beats walking in on the closed road.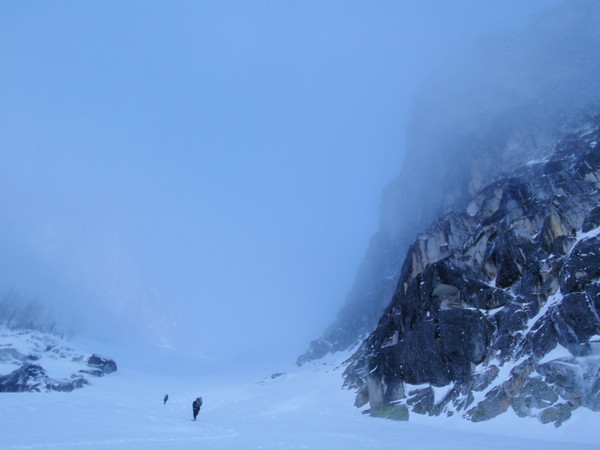 Approaching the start.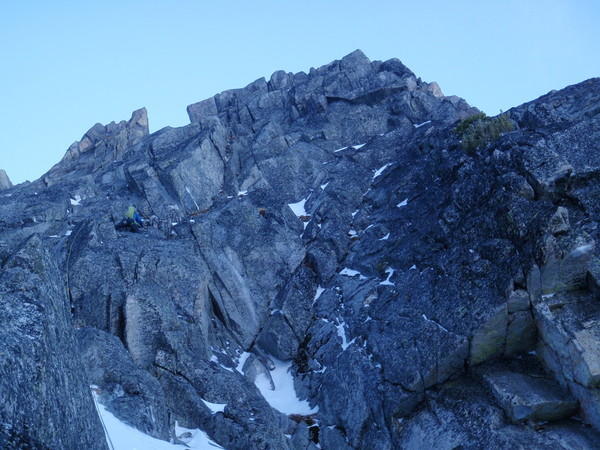 Nate scratching up the 3rd pitch.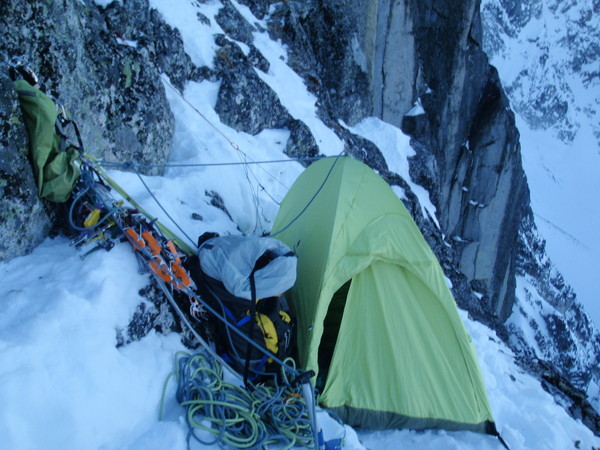 Home away from home.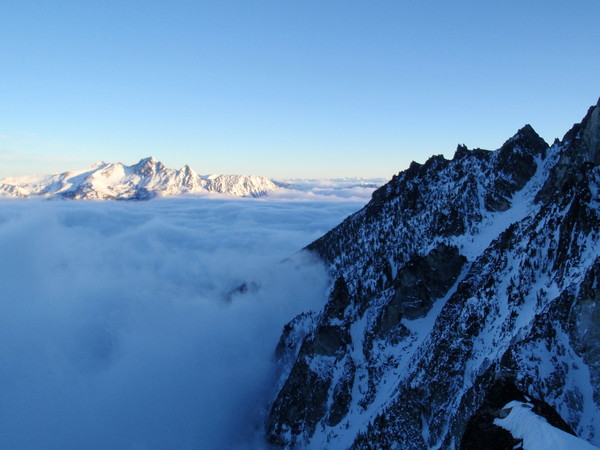 Waking up above the clouds.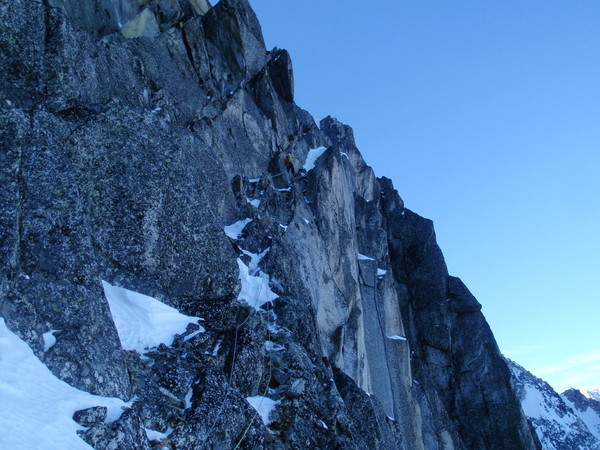 Myself leading off from the bivy.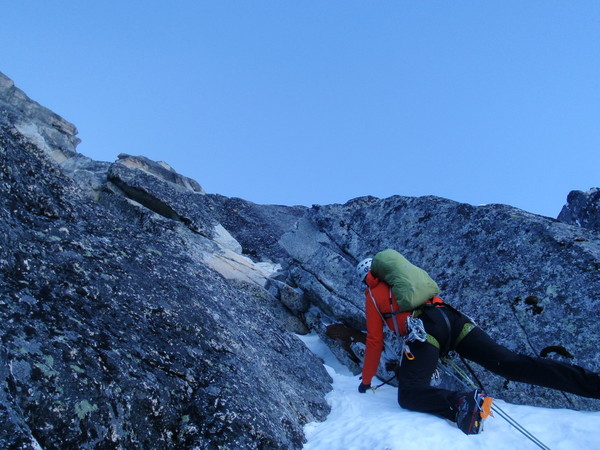 Starting up the 9th pitch.

Jens working his way up some awkward climbing.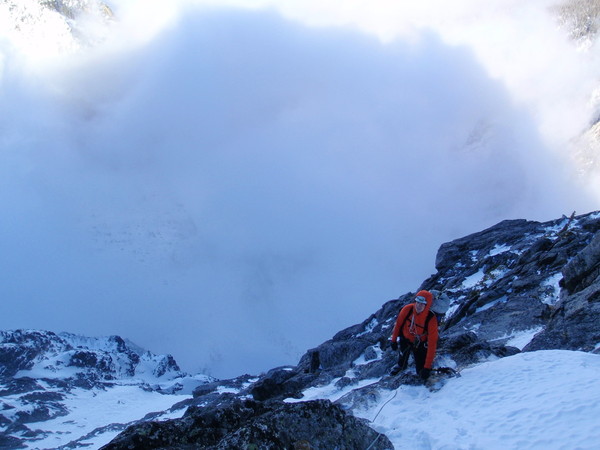 Moderate simul-climbing late in the day.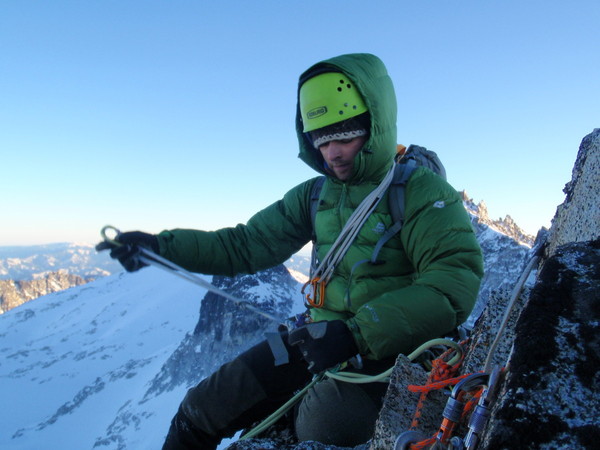 Jens enjoying the windy summit.
Gear Notes:
Doubles to #4. Extra instant coffee.
Approach Notes:
Two climbers on the sled at a time, not three... Walk across the lake. The right fork of the NE Couloir is the 1971 start.