Bronco and I were the first party in the basin on Saturday, but we were slowed down considerably by the icy breakable crust (should have brought ski crampons!) we encountered on the slopes leading up to the basin. We'd sort of informally decided that if we didn't think we could be descending by 10:00 AM at the latest, we'd pull the plug.
Between our pitifully slow pace on the approach, the rising temps, the bright sunshine blasting everything, the insane cornices overhanging the descent route, etc - we wussed out, exited via the ridge to the climber's right, ate lunch in the sunshine, and chilled until the crust softened up enough for pleasant turns on the way down. Beautiful day to be out.
Interesting to see folks just starting on the route when you guys were completing your descent, since when we bailed at 10:00 it looked like both parties were still fairly low on the route.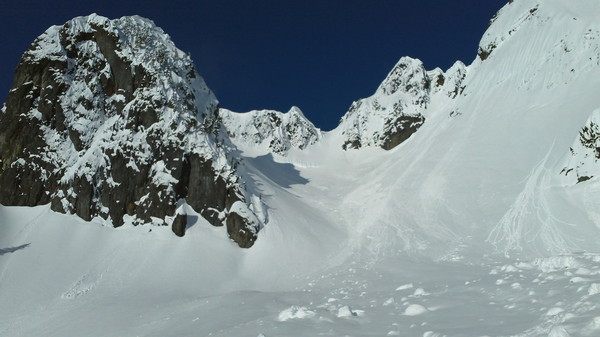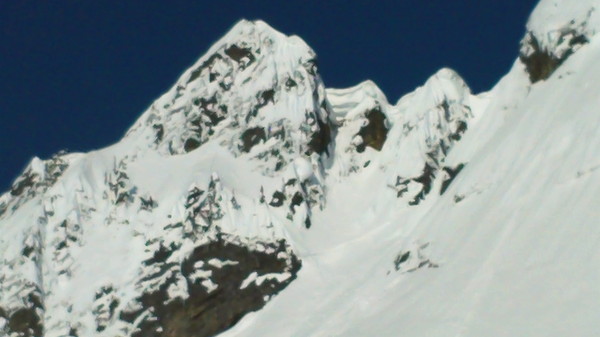 See above for state of the cornices. Massive cornice overhanging the North Face route as well.