Trip:
Black Velvet Wall, Red Rocks - Texas Hold 'Em to Lone Star V 11c
Date:
3/28/2011
Trip Report:
I had the fortune to meet up with old climbing partner Blake Herrington in Red Rocks over spring break. The highlight of our trip was an ascent of the link-up Texas Hold 'Em to Lone Star. Texas Hold 'Em, put up by "The Gambler", John Rosholt, weaves a direct line up and through the large roofs left of Epinephrine on the Black Velvet Wall.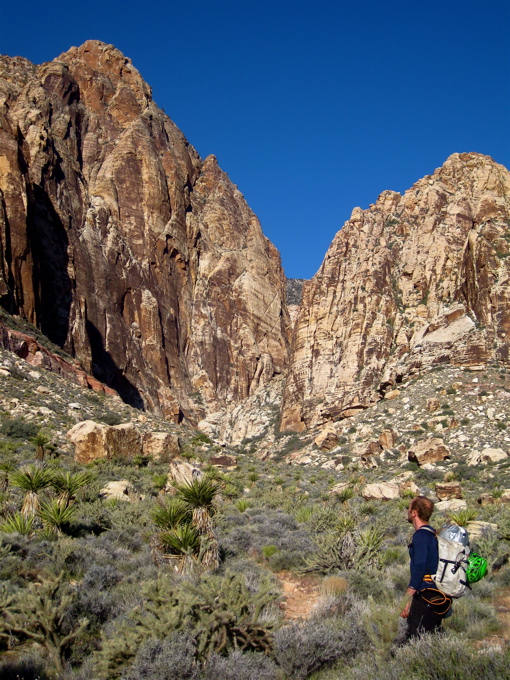 Blake started off the first block with moderate, climbing up corners and slabs.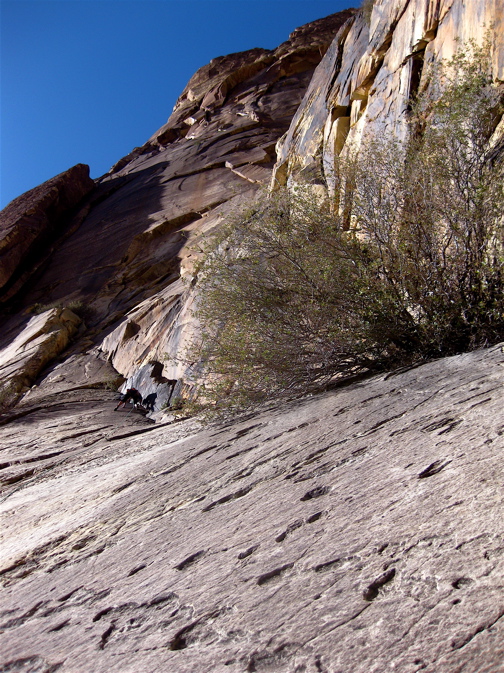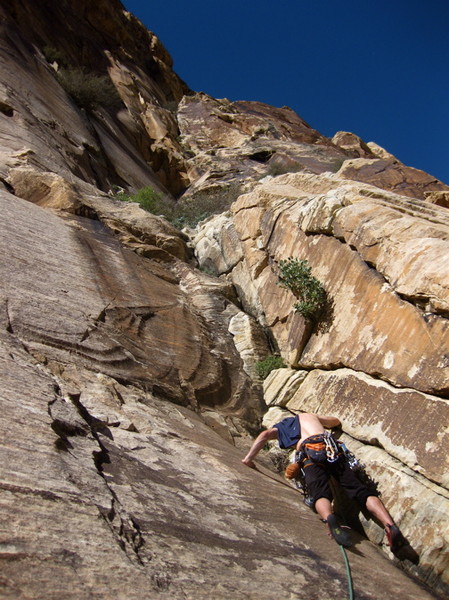 I took over for the memorable "Panhandle Crack" which takes a steep line to the top of the Texas Tower. An intimidating and classic pitch of 10+.
(Note: not my pic,taken by
Darren in Vegas
and swiped from Mountain Project).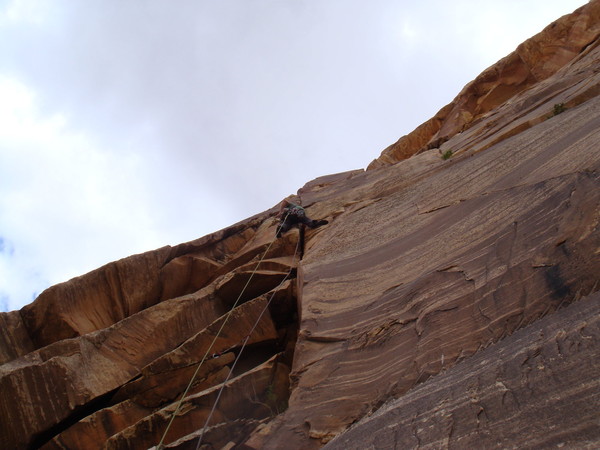 Another pitch of 5.10 led us off the tower and into the exposed upper section of the wall.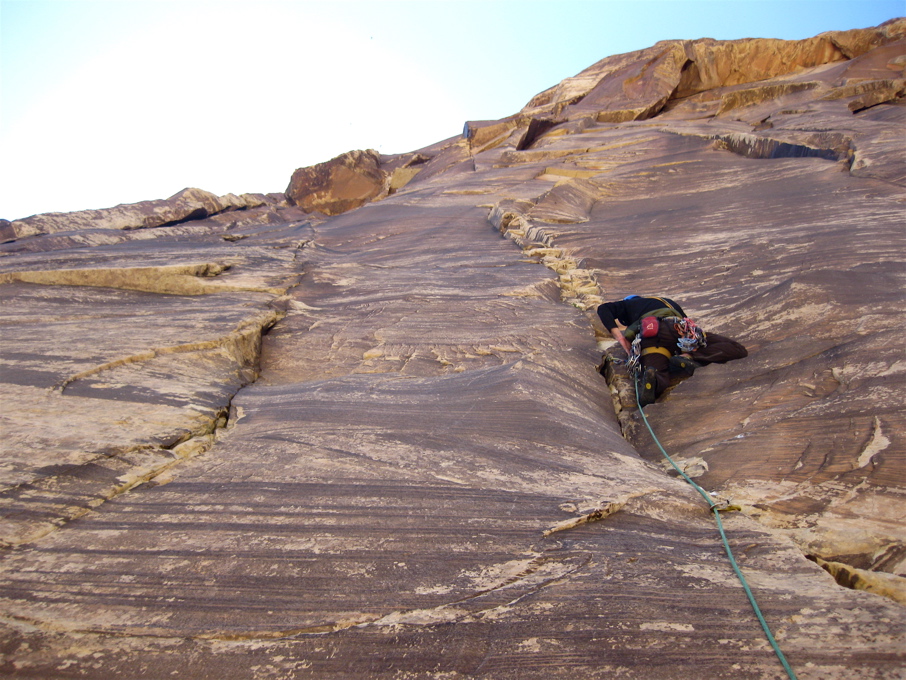 Thin moves off the belay began the first pitch of 11c.
Which then moved up,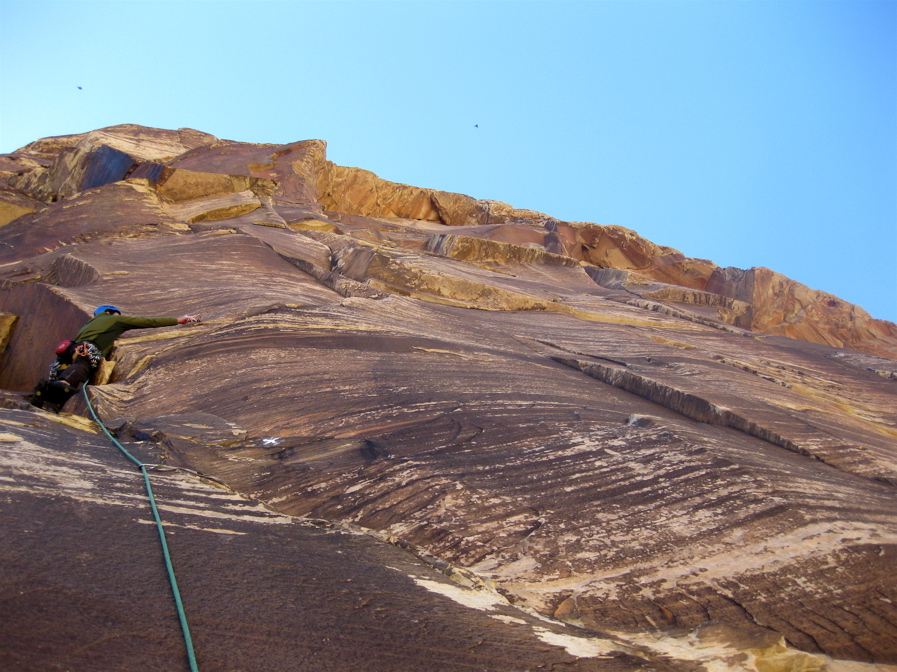 and then right, through a powerful crux sequence.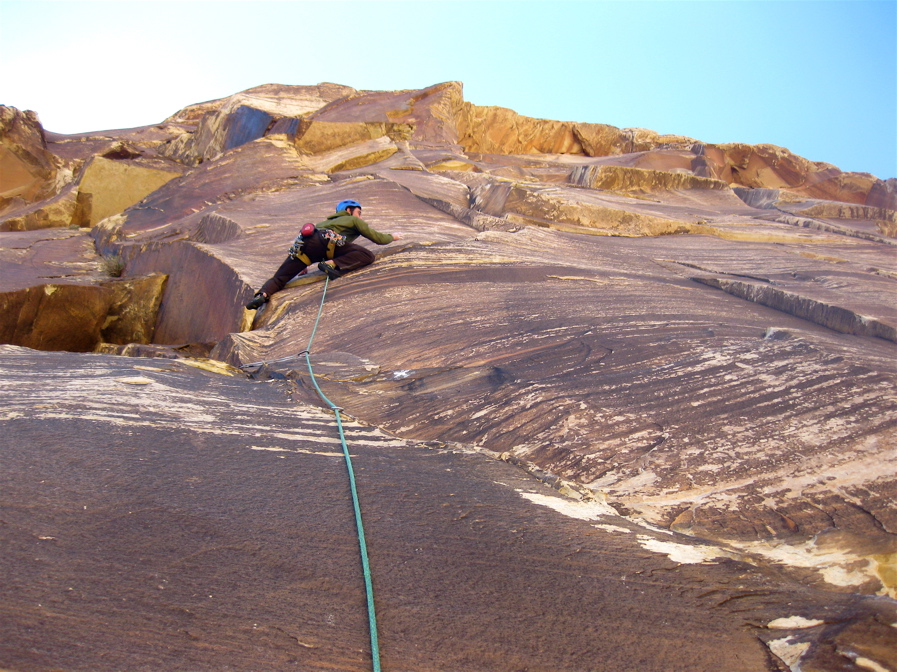 I fell twice, pulled the rope each time, and beared down a bit harder and got'er done on my third burn.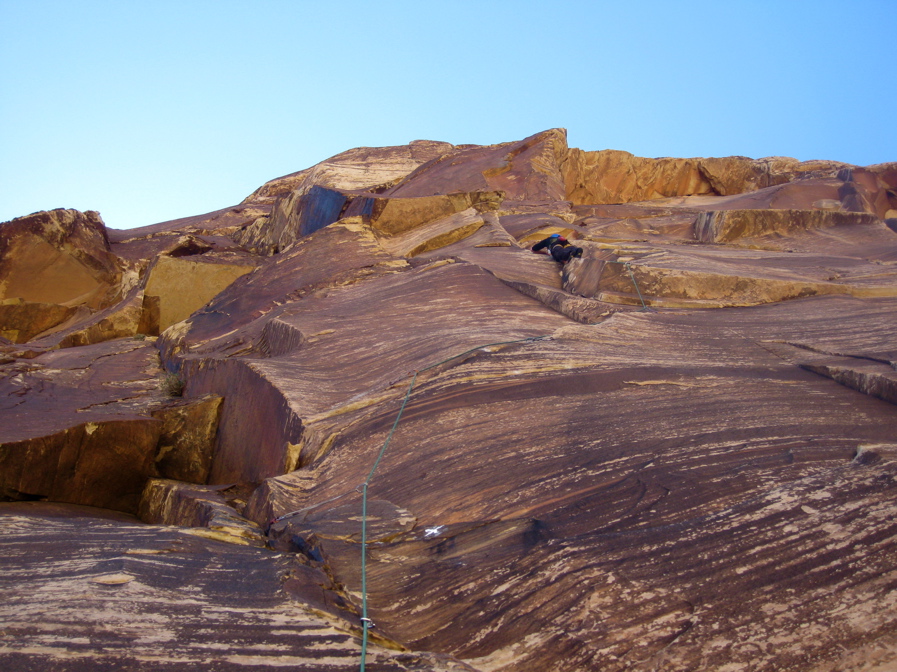 Here I passed the reins over to Blake and he pushed us on forward through the aesthetic flares and corners of the second crux pitch.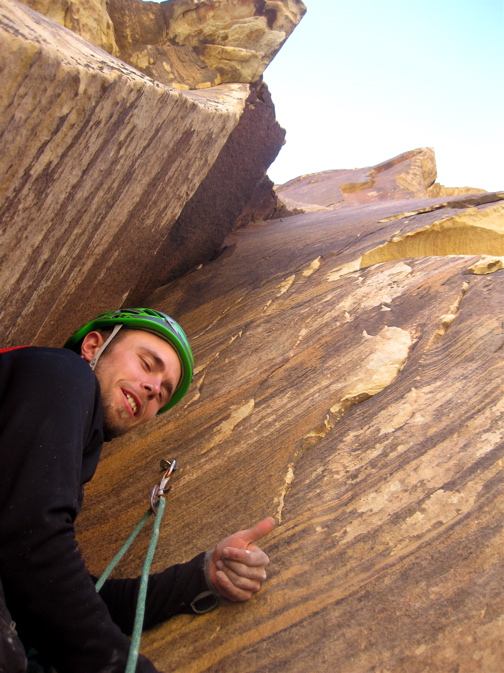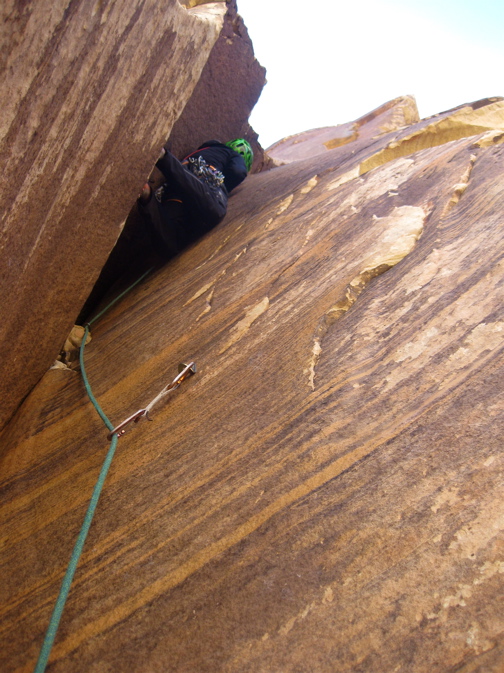 The crux on this pitch was a bizarre changing-corners move.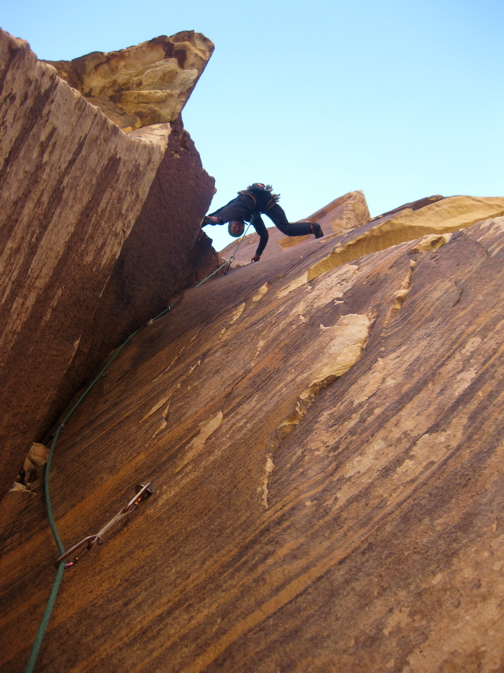 We had been monkey-calling to some climbers on Epi and were now starting to get some cool views of Seattle climbers Jon and Tad as they made their way upwards.
[/img]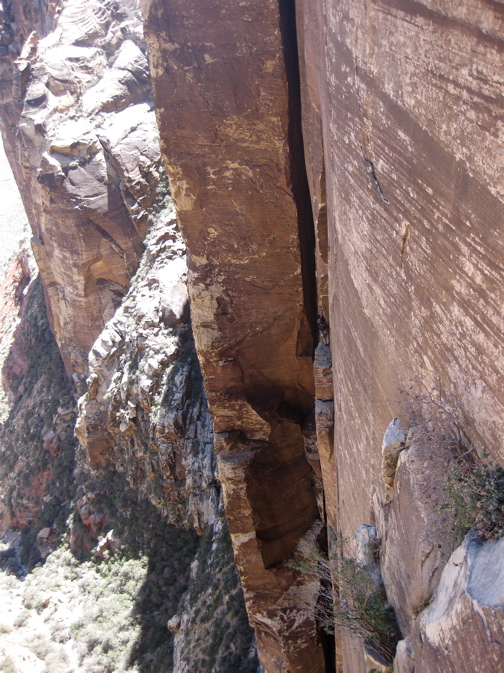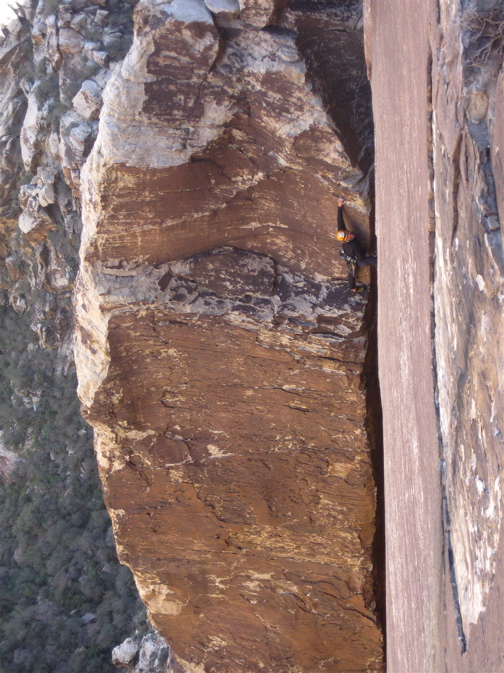 And with that, we were staring straight into the ridiculously steep roofs that had been haunting us all day.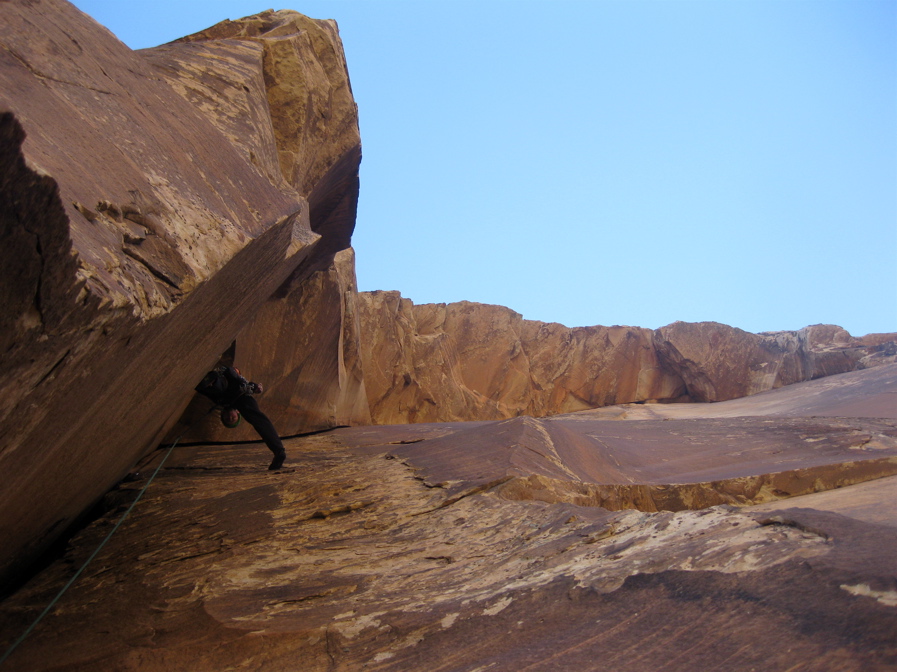 Yowza.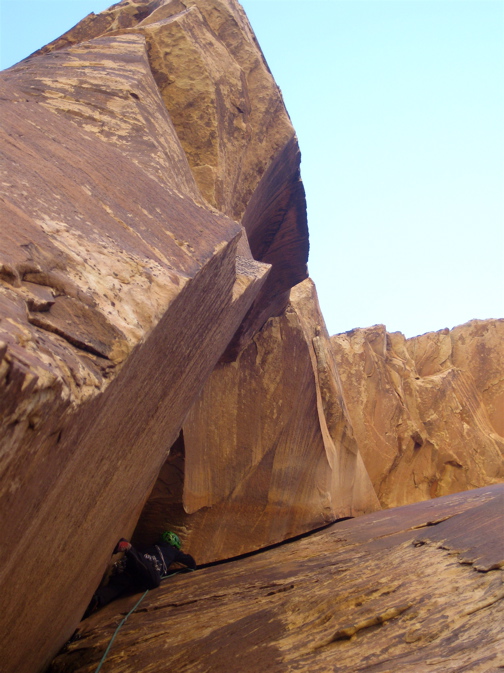 Blake pushed on through a pitch of 10+ that I wont forget for some time.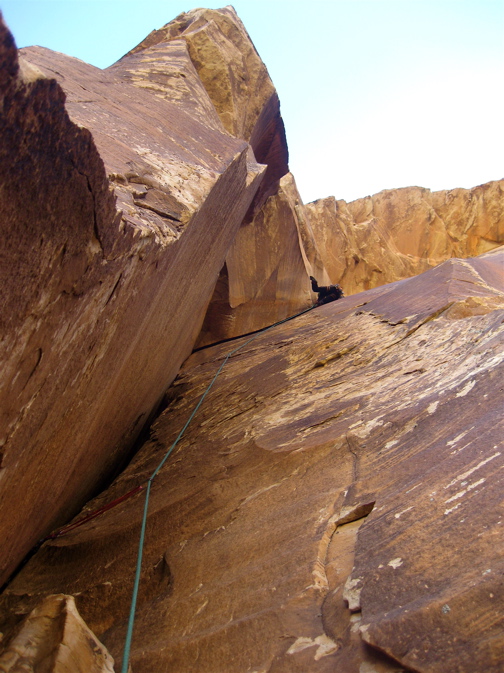 I took one last look down before beginning.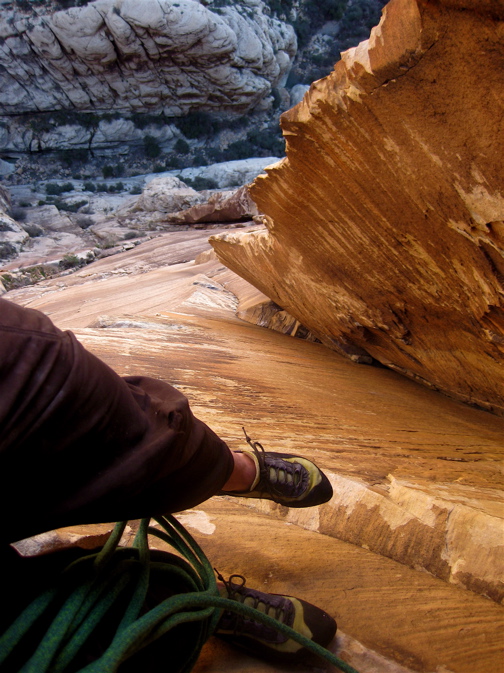 The roof pitch ends by and improable traverse left on a hidden ledge to top out Texas Hold 'Em.
From here the adventerous and alpiney, Lone Star took us to the top.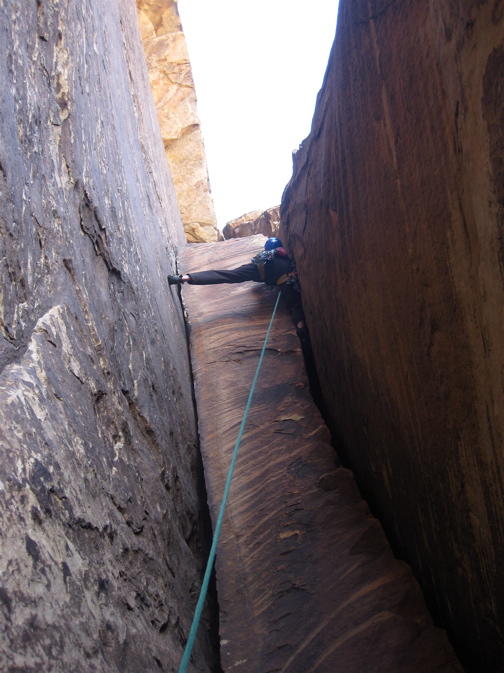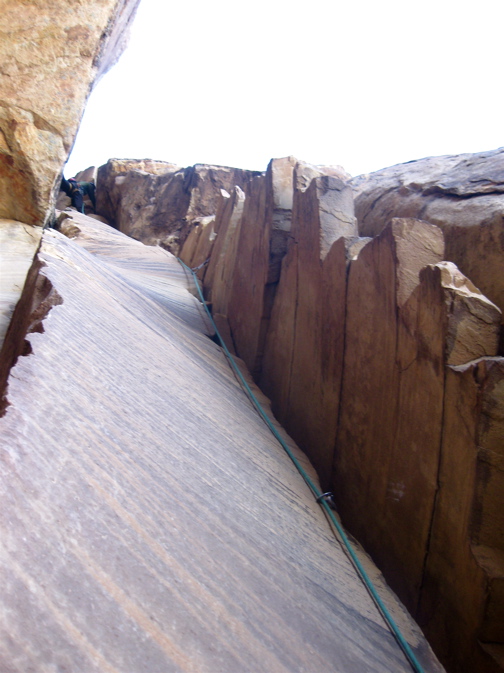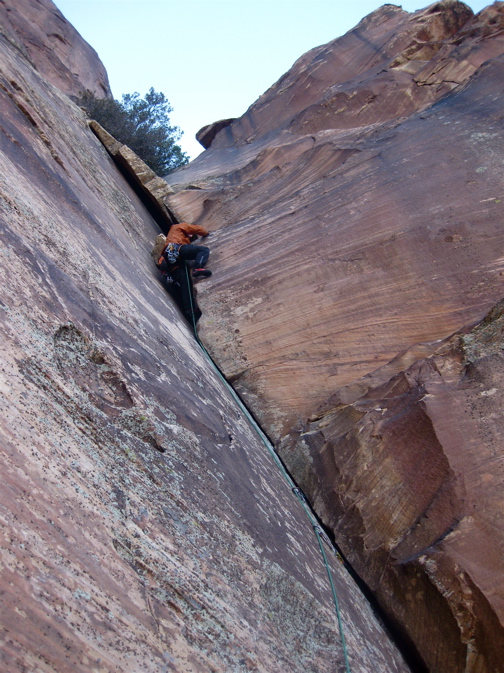 The summit is guarded by a 250+ft pitch of runout 5.9 on friable holds. Blake carefully tip-toed his way up this with the very last rays of light, and I simuled on up in the dark. We were psyched.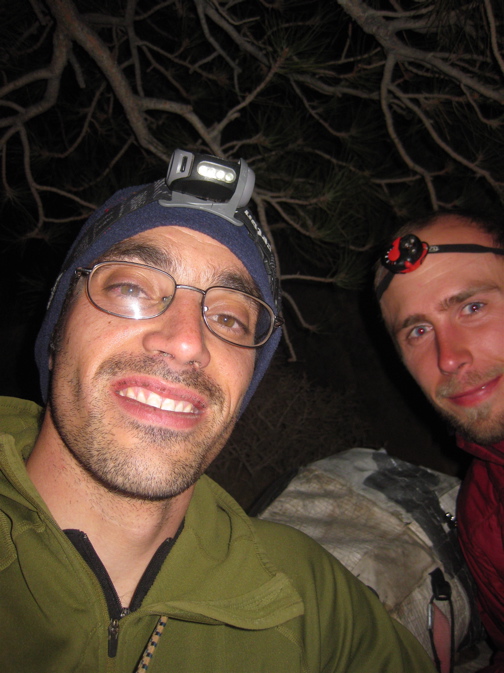 It's a classic link up on one of the most beautiful walls in Red Rocks and is on par with the other long classic free climbs of the West.
Gear Notes:
Doubles to a single 4, nuts and rp's.