Trip:
Dragontail Peak - Cotter-Bebie
Date:
1/26/2011
Trip Report:
Given that the mid-winter's high pressure had settled in and I heard that snow conditions in the Stuart Range were great, my friend Rodney and I climbed the elusive Cotter-Bebie route on the NW Face of Dragontail yesterday. I've been wanting to climb this route for many years, having peered down into it from Backbone and Serpentine a number of times. We found the route to be in fantastic shape overall, except for half of one pitch to the right of the Fin (requiring scary aid moves off ice tools). Gear was a challenge to find at times and we had to simulclimb on some serious terrain in order to find decent protection and anchors.
The route is excellent and I highly recommend it. We counted 20 roped pitches (though we simuled about 8 of them), and would rate the route (as we did it) in its current condition grade IV, WI4, 5.7, A2.
We were a bit confused as to where the route finishes. According to Beckey (CAG, v1, p 285), we followed the Northwest Face route. Washington Ice says to finish in the corner to the right of the Fin, but that wasn't reasonable given the snow conditions. The gully we took proved to be the technical crux of the climb. I would consider finishing the route via the Third Couloir (by turning left at the Fin, and dropping onto the Gerber-Sink, then up into the Third Couloir) for a faster and more reasonable adventure.
The route took us about 12 hours on the face, about three of which were spent on the aforementioned aid pitch and cornice chopping.
Photos: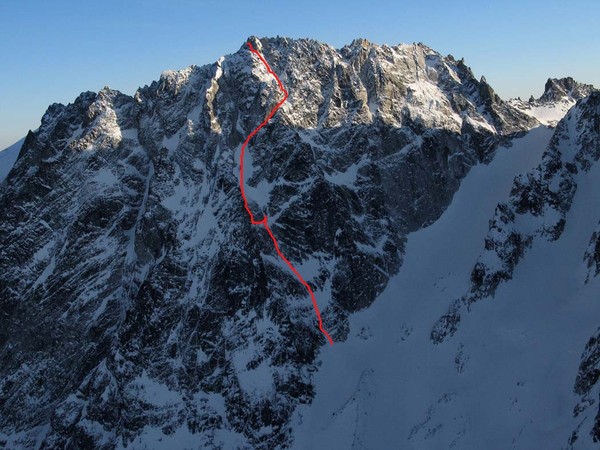 The Cotter-Bebie as marked on a John Scurlock photo.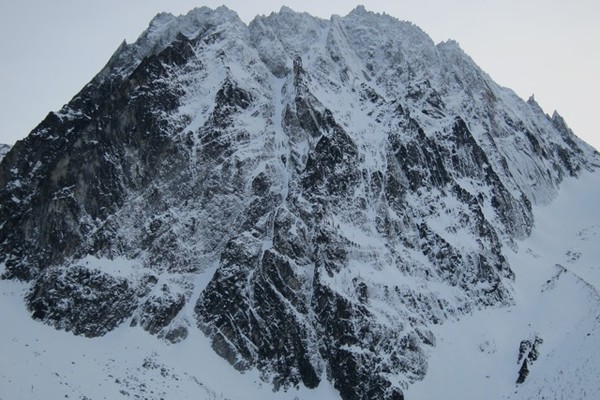 The north face of Dragontail.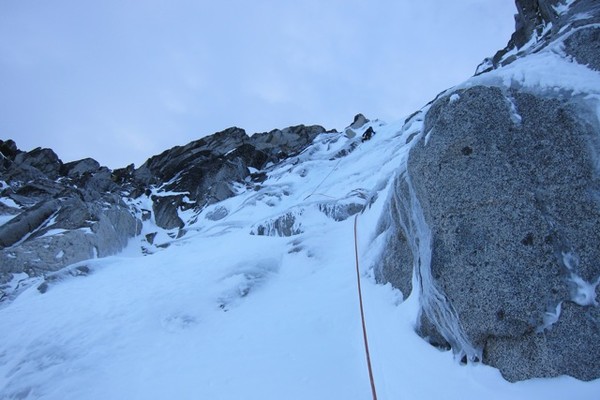 Leading off on pitch 1.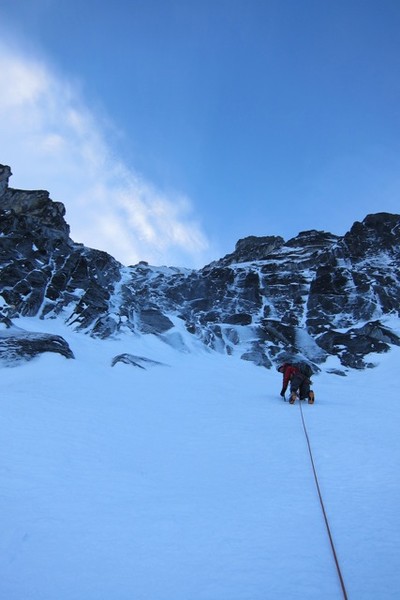 Rodney on pitch 2. Pitch 4 is the visible ice above.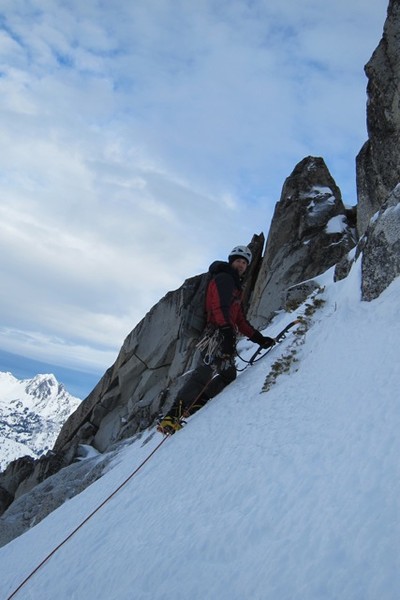 Pitch 6 traverse left to find an anchor. Backbone Ridge in the background.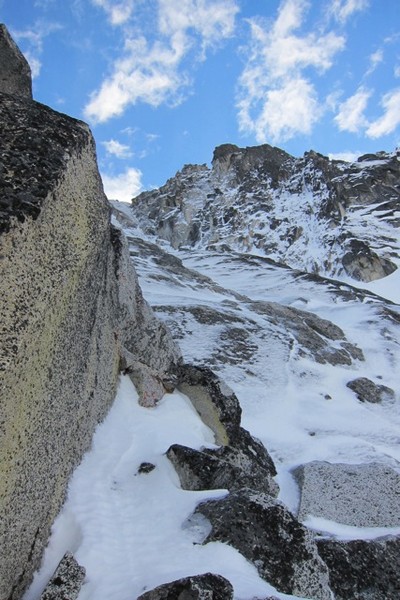 Looking up the mixed corner on pitch 7.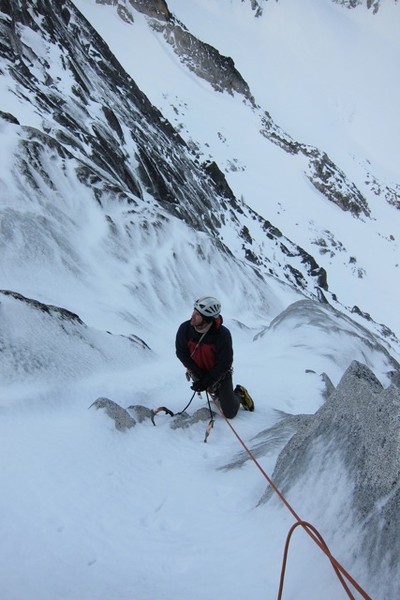 Following pitch 7.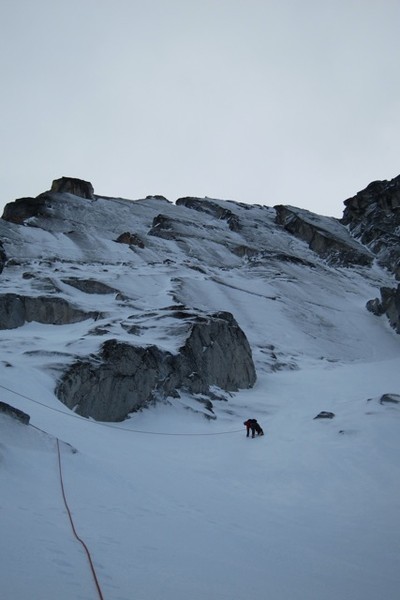 Traversing below the Fin.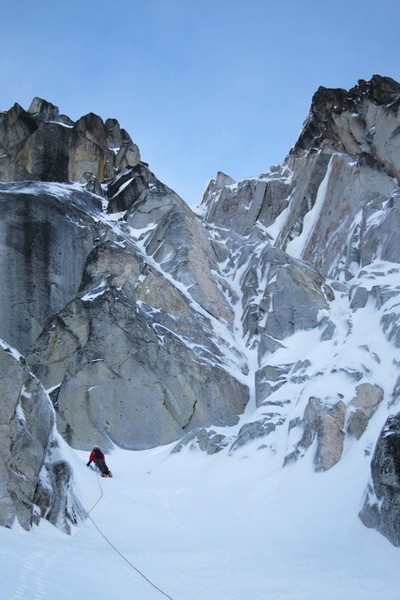 Rodney at the right side of the Fin. We took the snowy gully on the right to join Serpentine Arete.
Sorry, but no photos of the crux since I had the camera and it was getting dark. BTW, every other route in the basin looks good-to-go.
Gear Notes:
8 screws, set of stoppers, 2 bugaboos, .5-3" camalots, 4" hex, 10 slings. 2 tools. I would recommend two ropes in case of retreat, although we only took one.
Approach Notes:
Excellent packed trail all the way to the lake. Crampons on from camp-to-camp.