Love the
Cinch
for belaying. However, like all mechanical things, they wear. My friend Stan Miller, who probably uses his
Cinch
as much or more than anyone on this board, has shared his method of replacing the Dowel Pin that is the main wear point. Allowing the Dowel pin to get too low will allow faster wear on the body. As Stan is not just a better climber, but much smarter than me, his replacement went much better. So I'll share Stans routine on this.
Here's a newer one, this is the way the dowel pin is supposed to look. ie, new.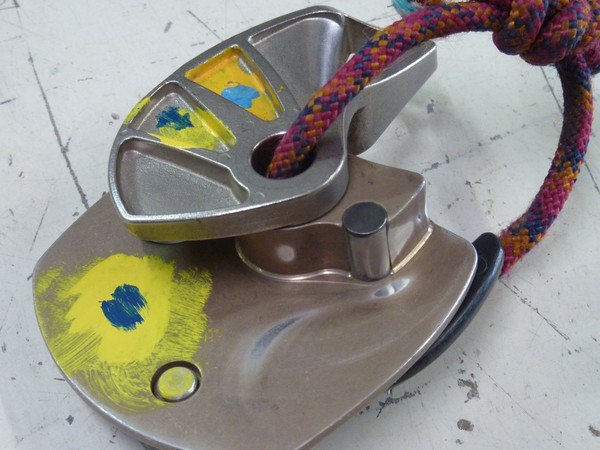 You can see that as the pin wears, the metal off to the left of the pin wears as well. Putting a new dowel pin in there reduces the wear on the surrounding base metal.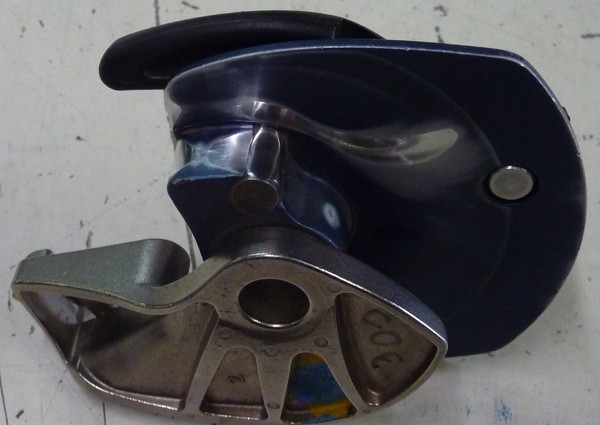 Stans, with some markings pointing things out.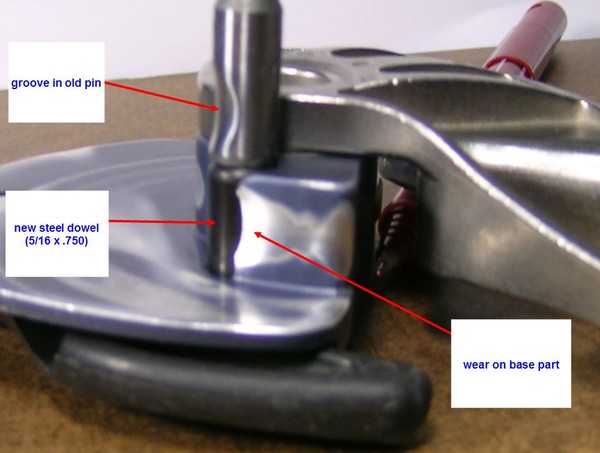 I figured I'd just grab our little press at work and use the new dowel pin to replace the old without doing anything to the existing jig. This is called laziness. My son had jigged up some PDFE for a job, which I took about 3 seconds to blow out. Dohh. Furthermore, as it wasn't straight, I actually blew a few thousands of the edge of the
Cinch
where the rope will be running away. You can see that error where the metal isn't flush to the pin in the last pic.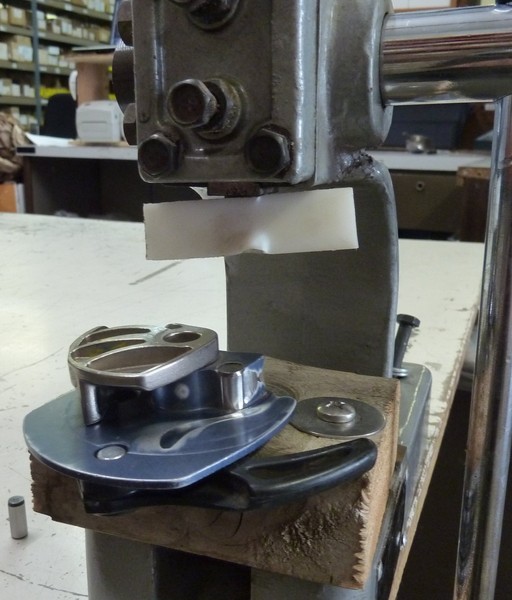 Stan had said that the pin came out with very little pressure.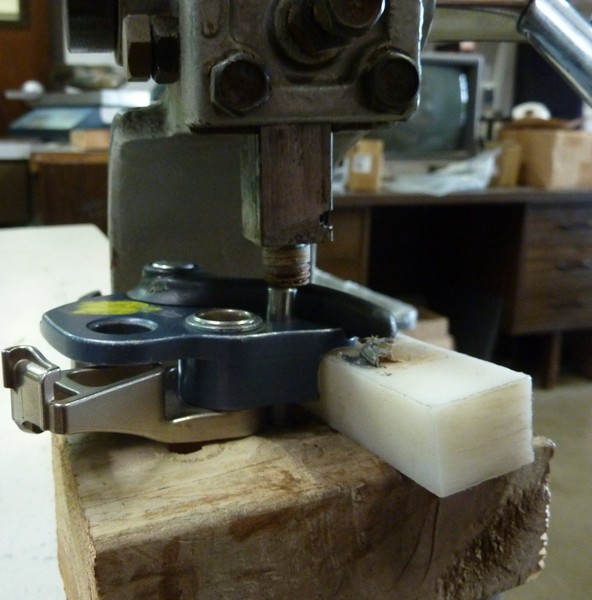 Tore the jig out and hammered the wood in half with a hammer and a screwdriver, then used the PDFE to support the
Cinch
.
Out with the old and in with the new.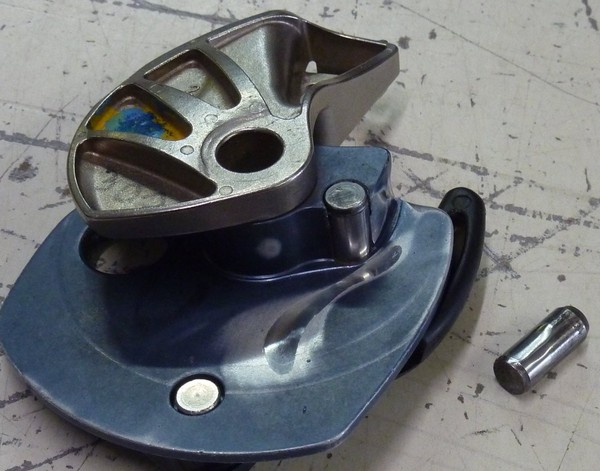 Gear notes:
Cheapo press.
5/16 x 3/4 Dowel pin
Wear reading glasses, not safety glasses so you can see what you are doing.
I have extra dowel pins if you want to try this yourself, ask me for one if you see me out and about. You can easily get a 5/16" x 3/4" long dowel pin at any hardware store as well.