Trip:
Mount Darwin & Mendel - North Face
Date:
7/7/2007
Trip Report:
On Saturday we climbed the North Face of Mount Darwin and the East Face of Mount Mendel in the Evolution region of Kings Canyon National Park. We departed the North Lake parking lot at 4:25 am and returned at 4:55 pm for a 12.5 hour roundtrip. We reached Lamarck col at 6:40 am and were treated to a great view.
Mount Darwin (left) and Mount Mendel (right).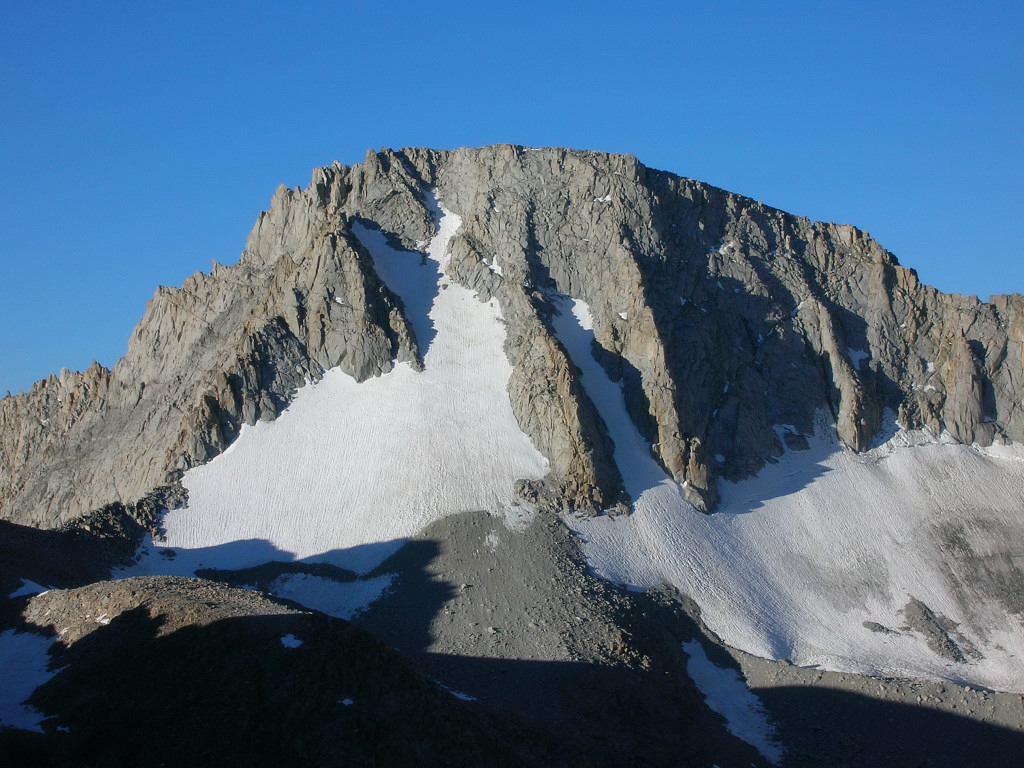 The route goes straight up the snow slope, narrowing to a small couloir near the summit plateau.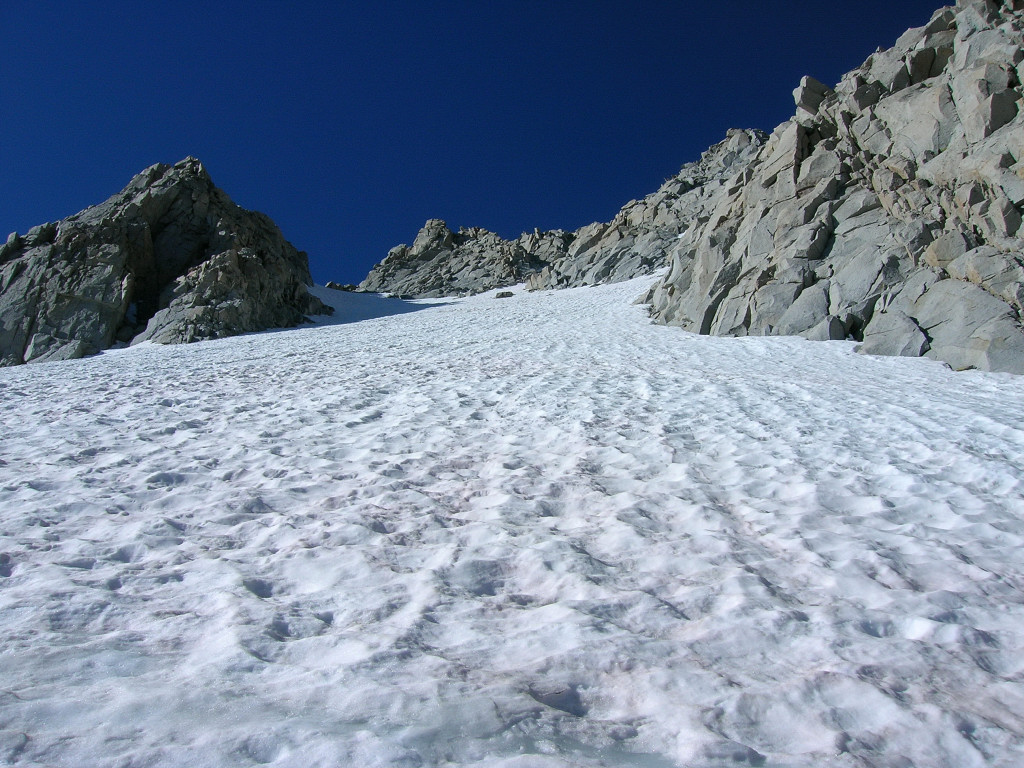 Looking up the North Face of Mount Darwin.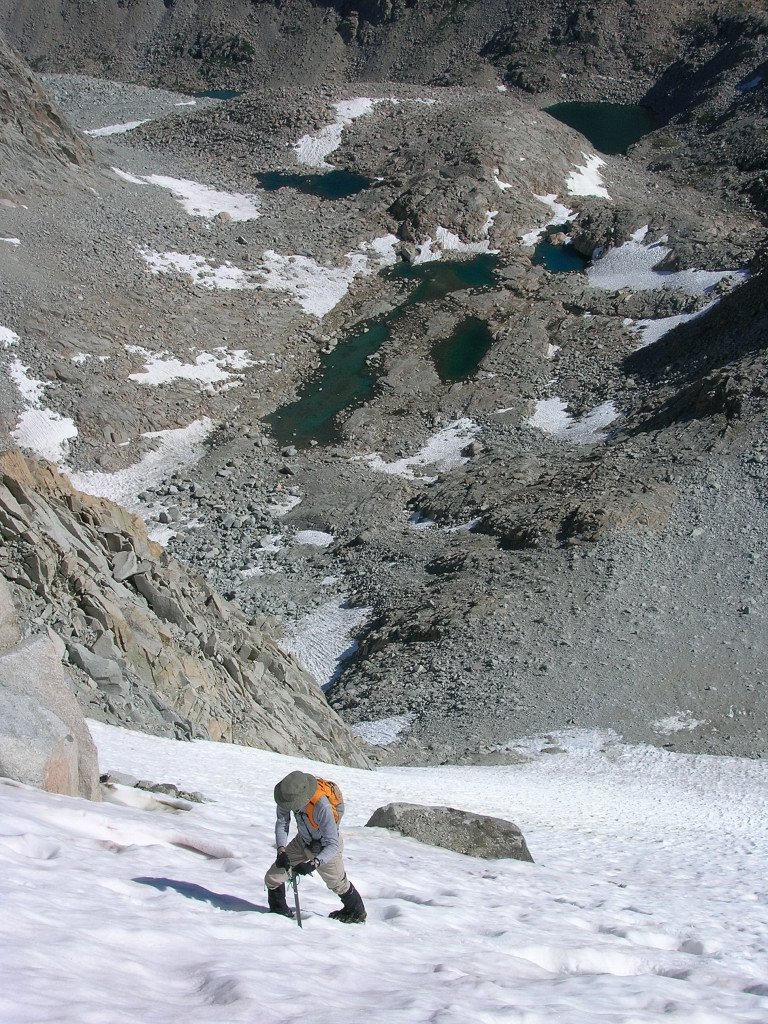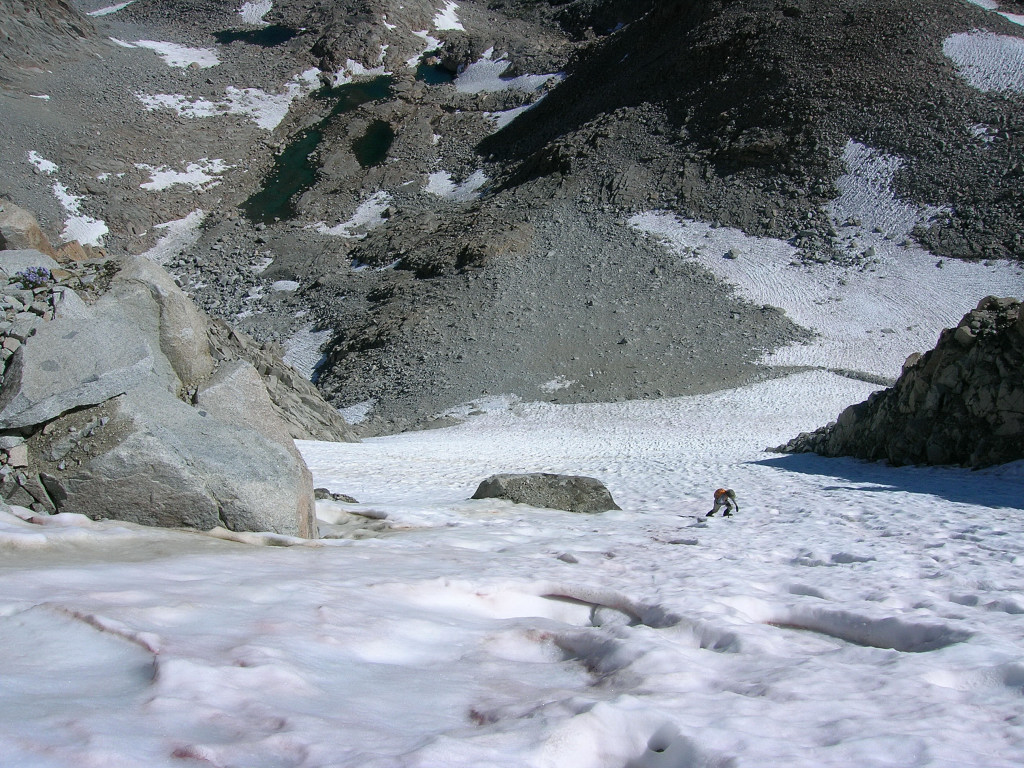 Ascending the North Face of Mount Darwin on perfect Neve.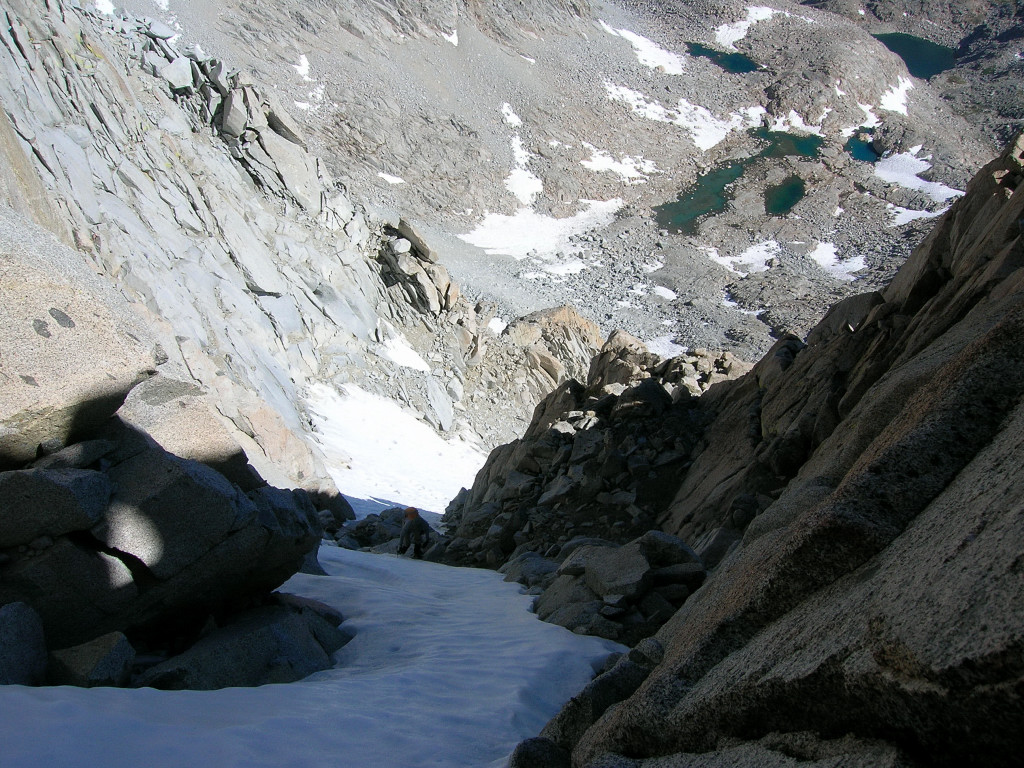 Final icy couloir up to the summit plateau.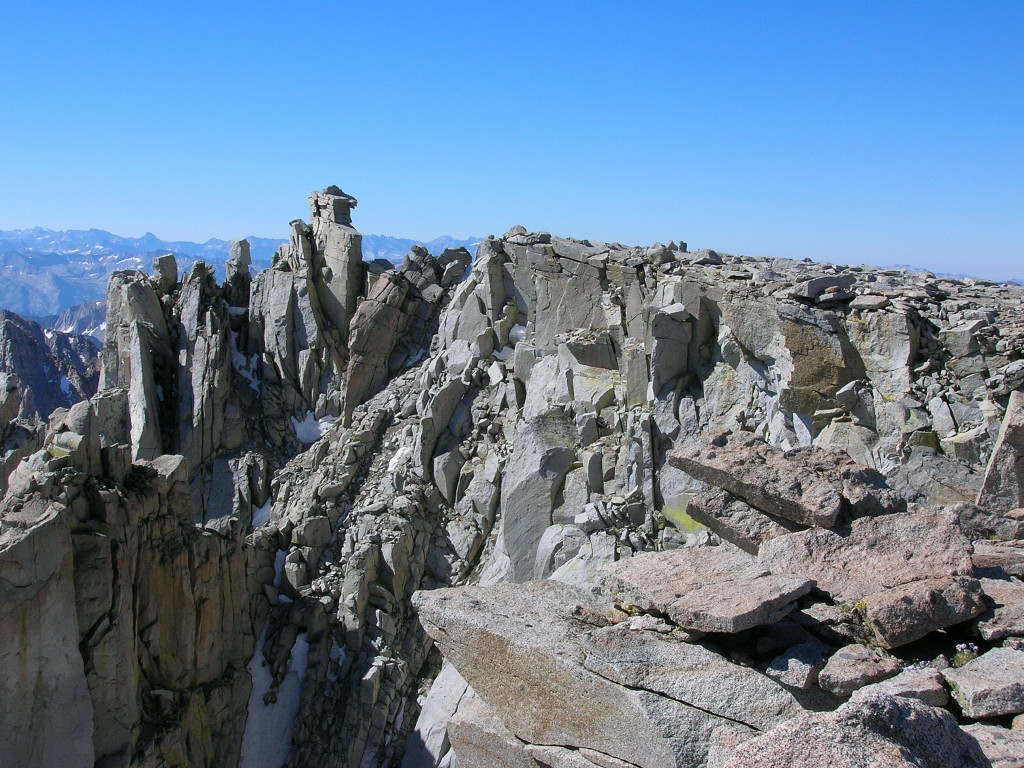 Mount Darwin summit plateau and pinnacle. We reached the summit at 9:30 and enjoyed the beautiful views and fun pinnacle for 45 minutes.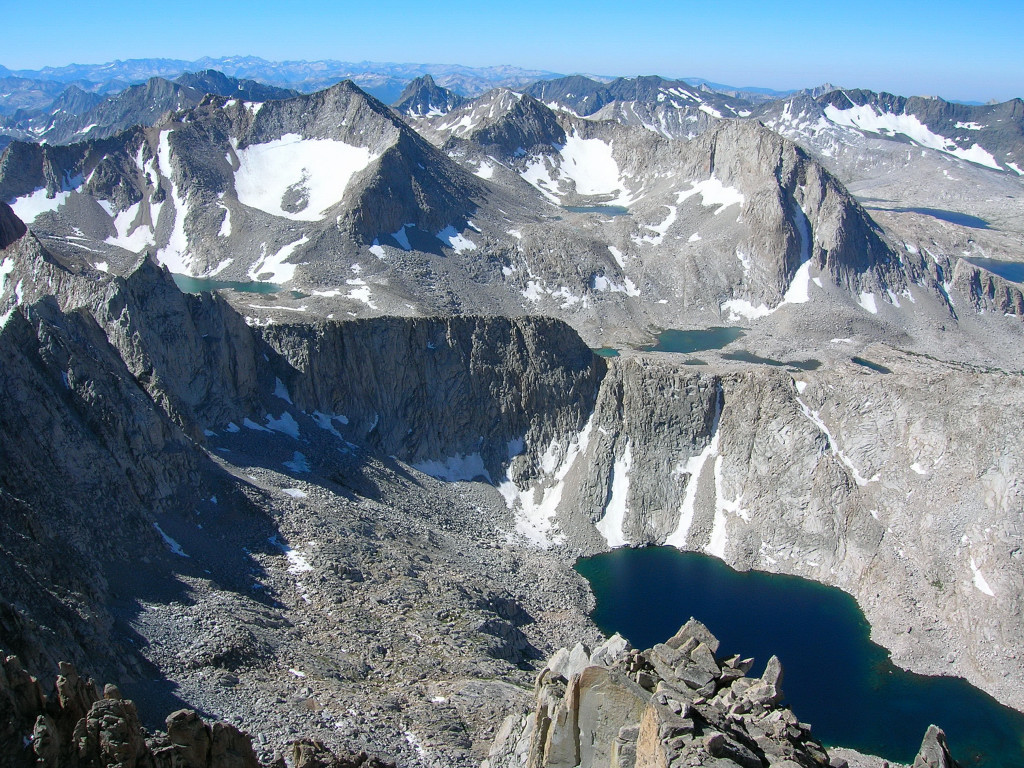 Fiske, Warlow, Huxley in Evolution Basin.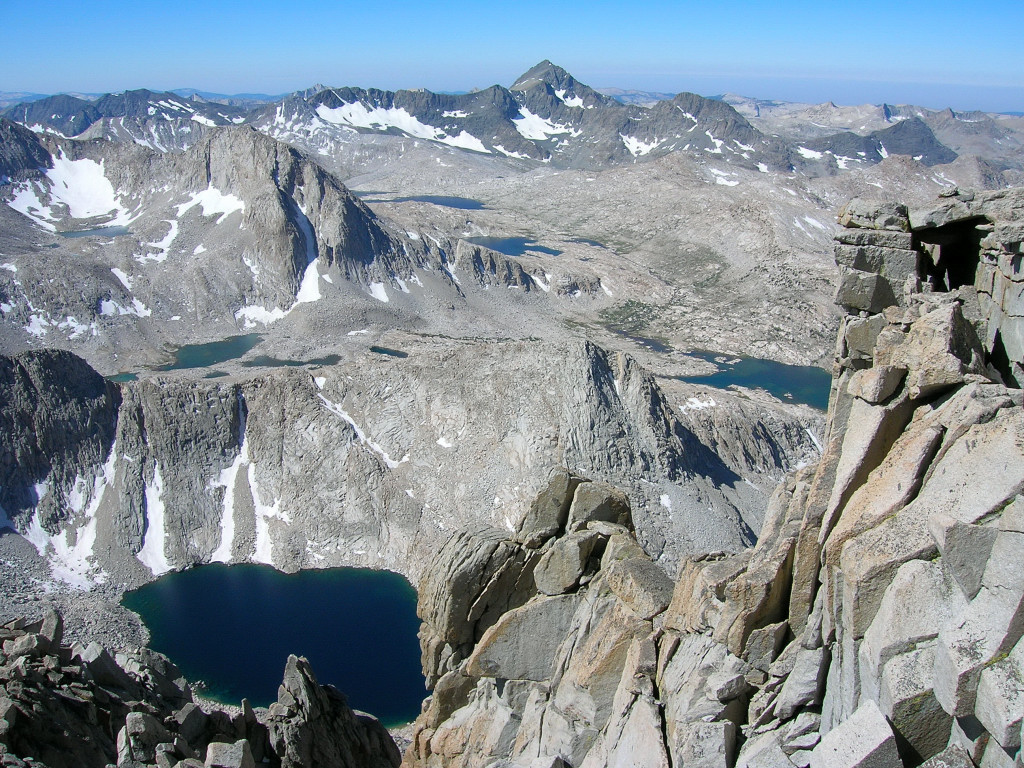 Evolution Basin and Mount Goddard.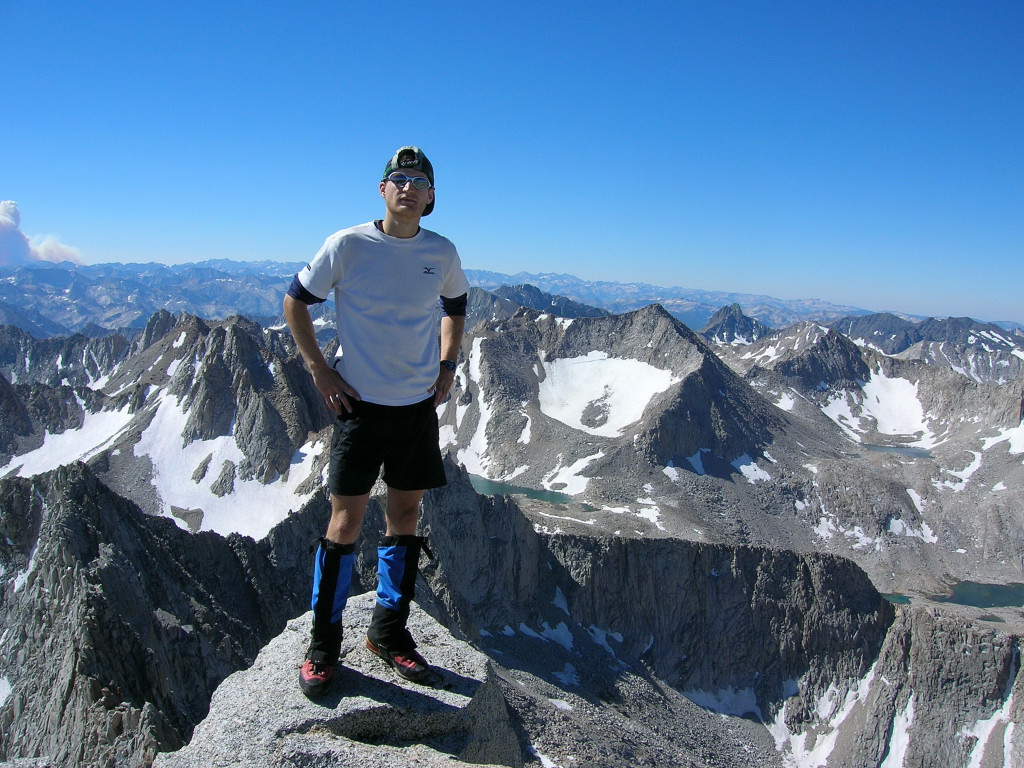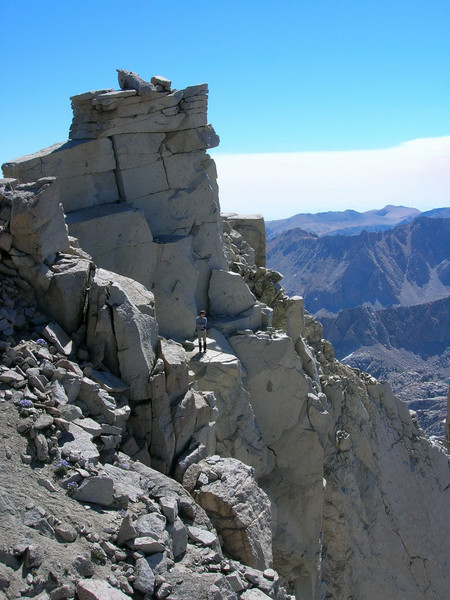 Exposed traverse around to the scramble up the Darwin summit pinnacle.
Looking down to Darwin Canyon.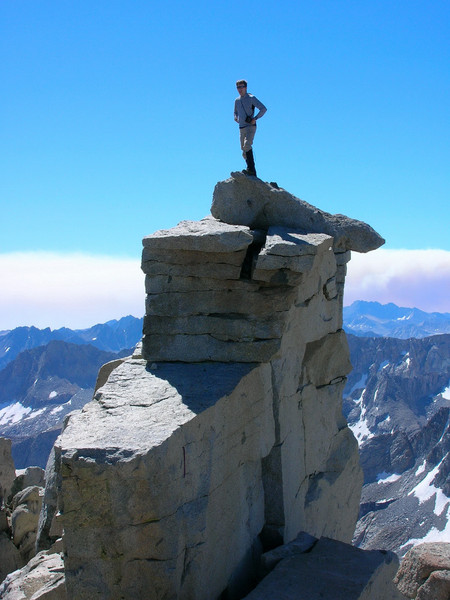 Summit pinnacle of Mount Darwin. We could see the billowing smoke from the fires near independence from the summit of Darwin.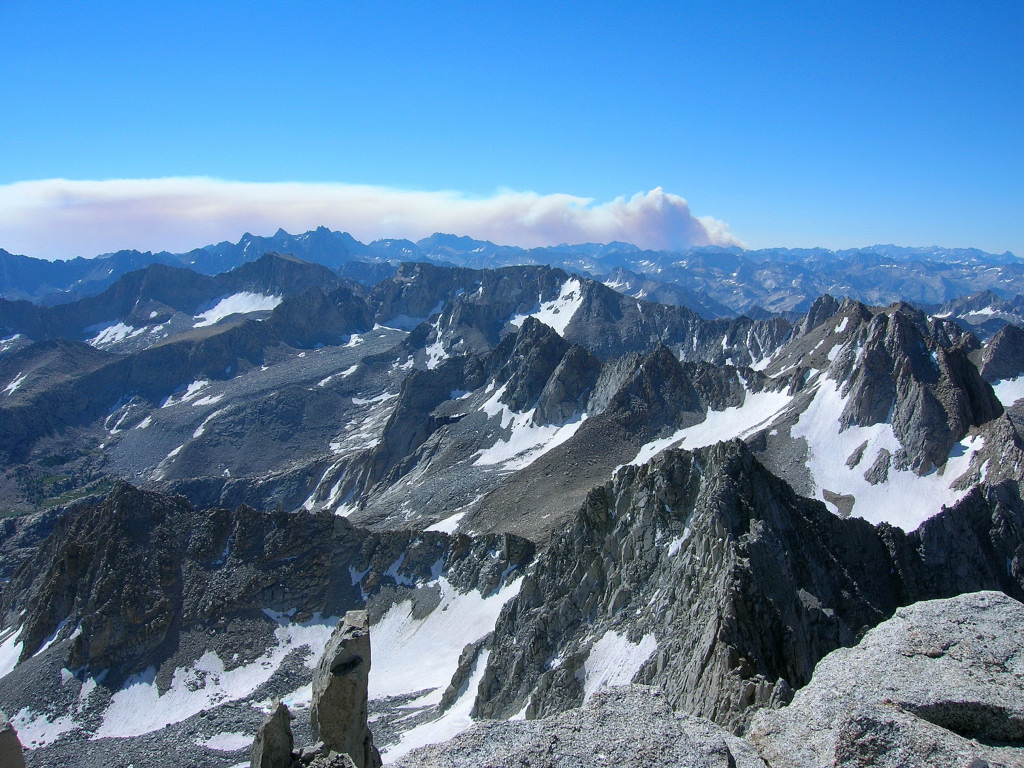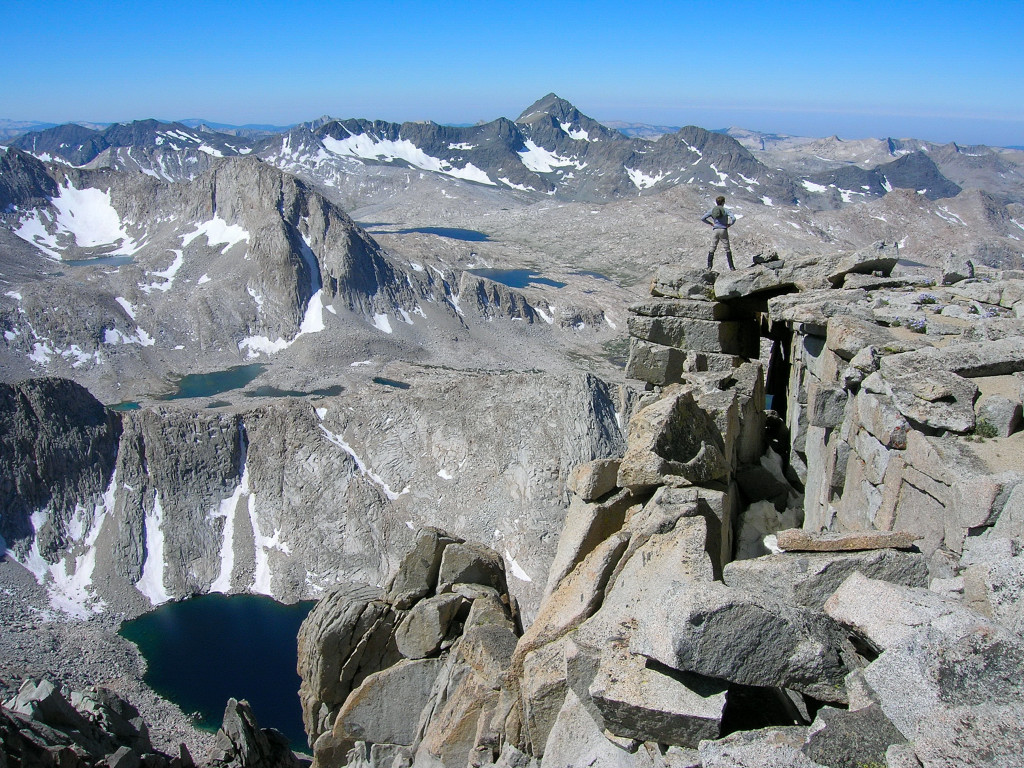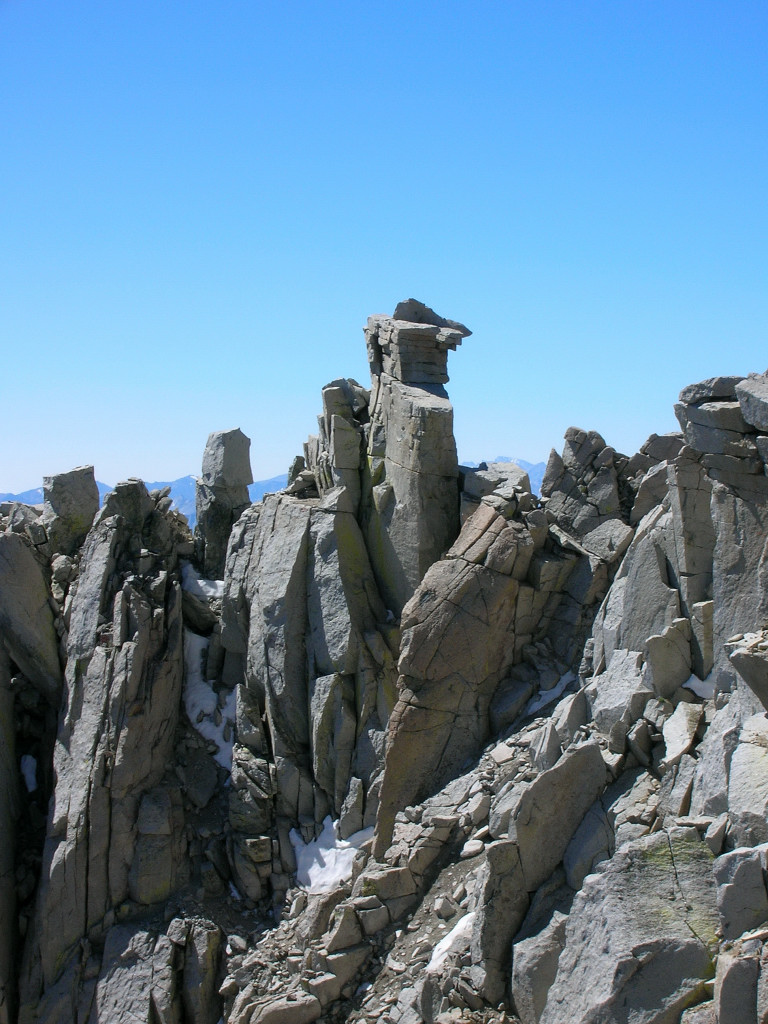 Summit pinnacle of Mount Darwin.
We descended the northwest ridge of Mount Darwin to the Darwin Glacier. After a break, I set out for Mount Mendel, reaching the summit at 12:30 pm. The route up Mendel was not very interesting, but the mountain afforded nice views of Darwin and the Evolution valley.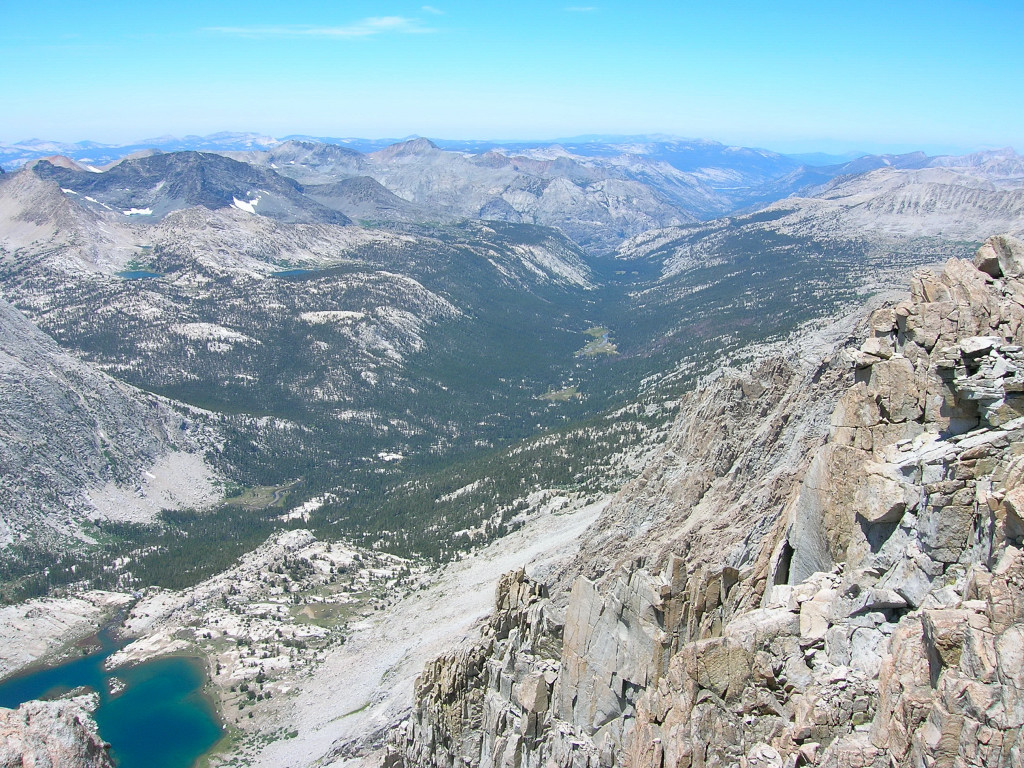 Evolution Valley from Mount Mendel.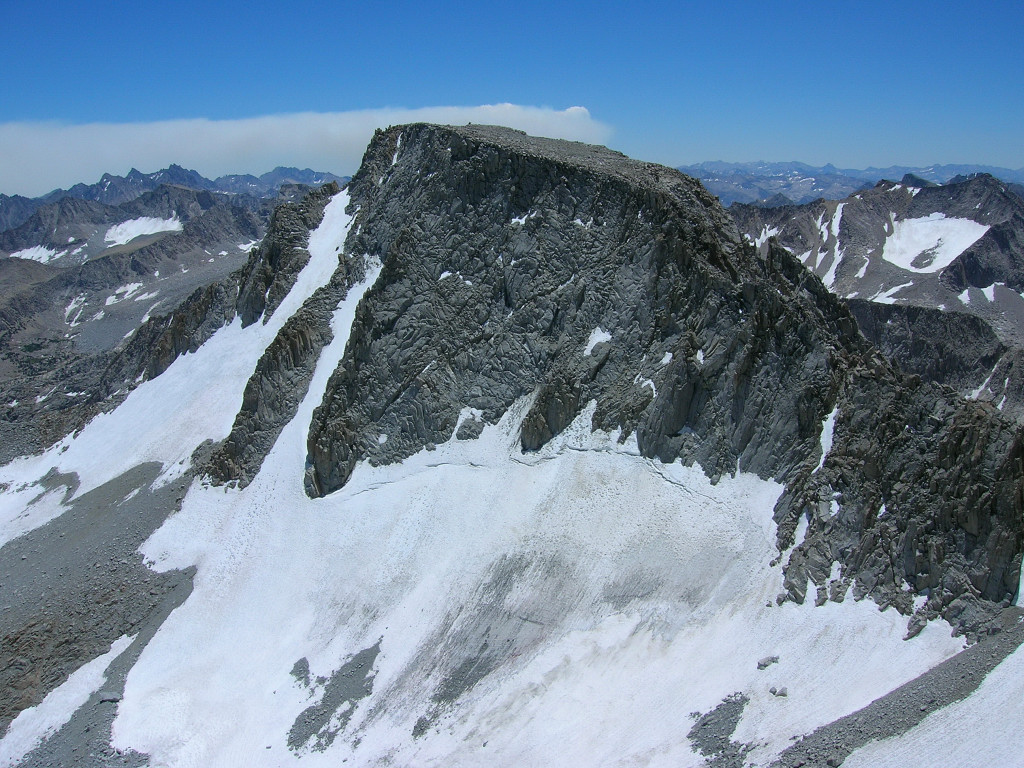 Mount Darwin from the summit of Mount Mendel. The Darwin Glacier is melting out fast.
After some photos on the summit of Mendel, I descended back to the glacier and then we set off for the climb back up to Lamarck col.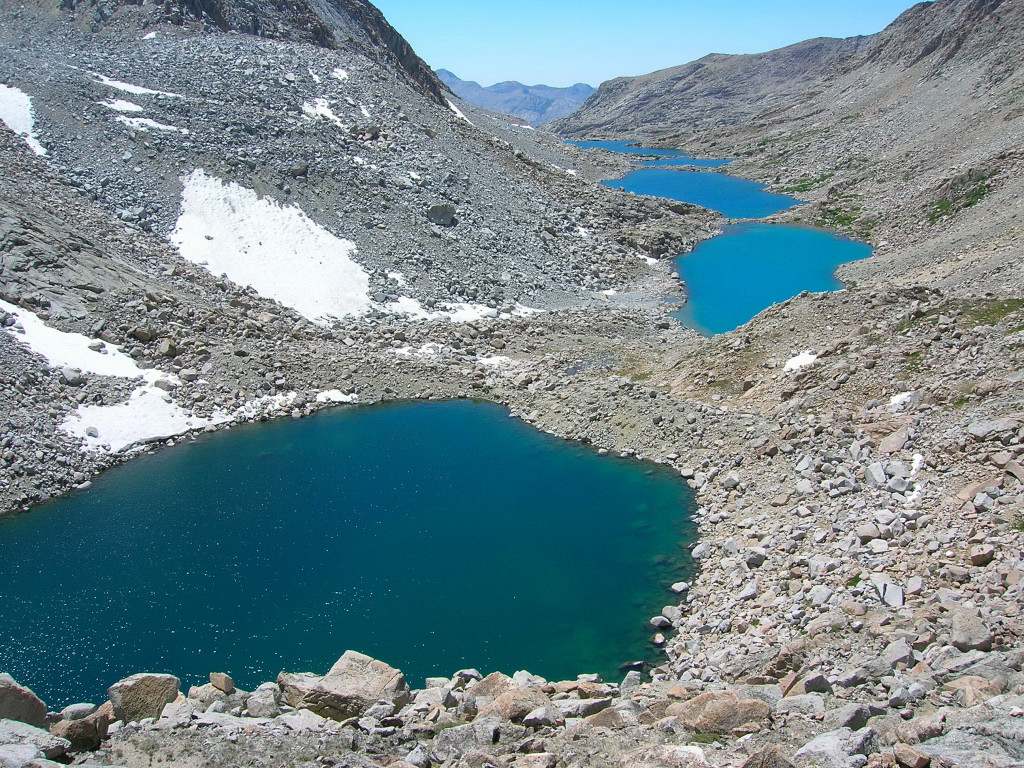 Darwin Canyon.
The North Face of Darwin is an excellent route up an impressive peak. With great weather and conditions, we had a blast!
Gear Notes:
Axe/crampons.
Approach Notes:
In good shape.