Trip:
Mount Lyell/Mount Maclure - Lyell Glacier
Date:
6/16/2007
Trip Report:
On Saturday we climbed Mount Lyell and Mount Maclure as a day climb out of Tuolumne Meadows. We set off at 5:30 am and I made it back at 3:25 pm - 9 hours and 55 minutes round trip (it's around 30 miles round trip). I was hoping to go under 10 hours and it didn't appear likely as we arrived on the summit of Lyell 5.5 hours after starting, but the descent went fast and it became feasible by the time I was back on the trail.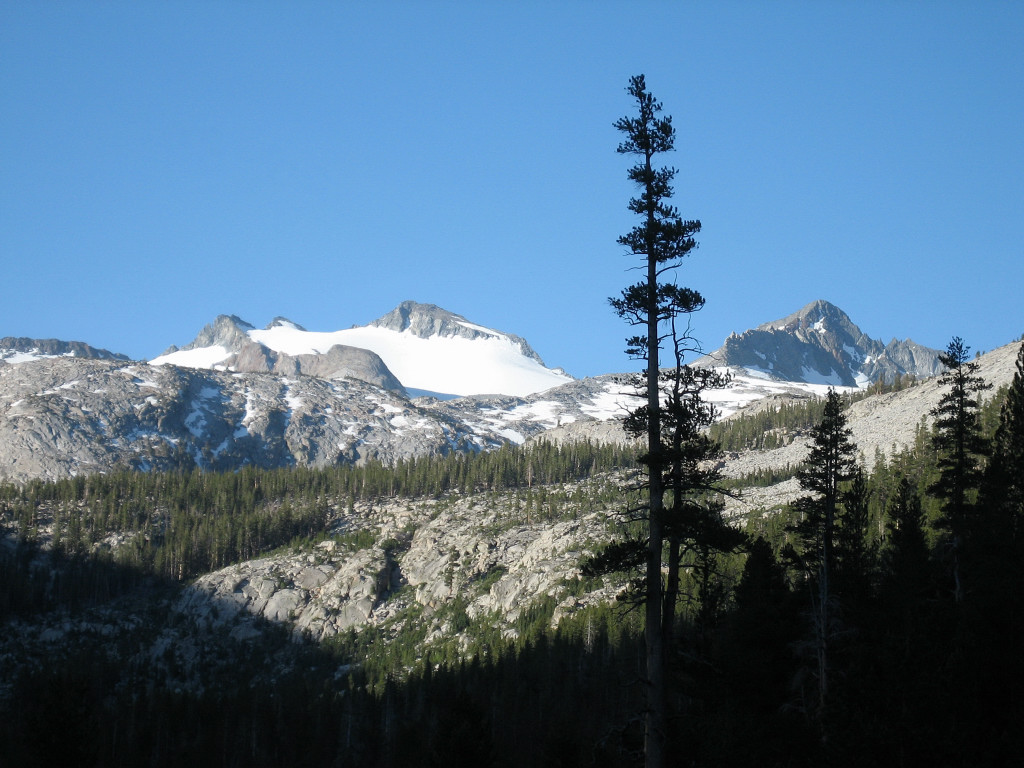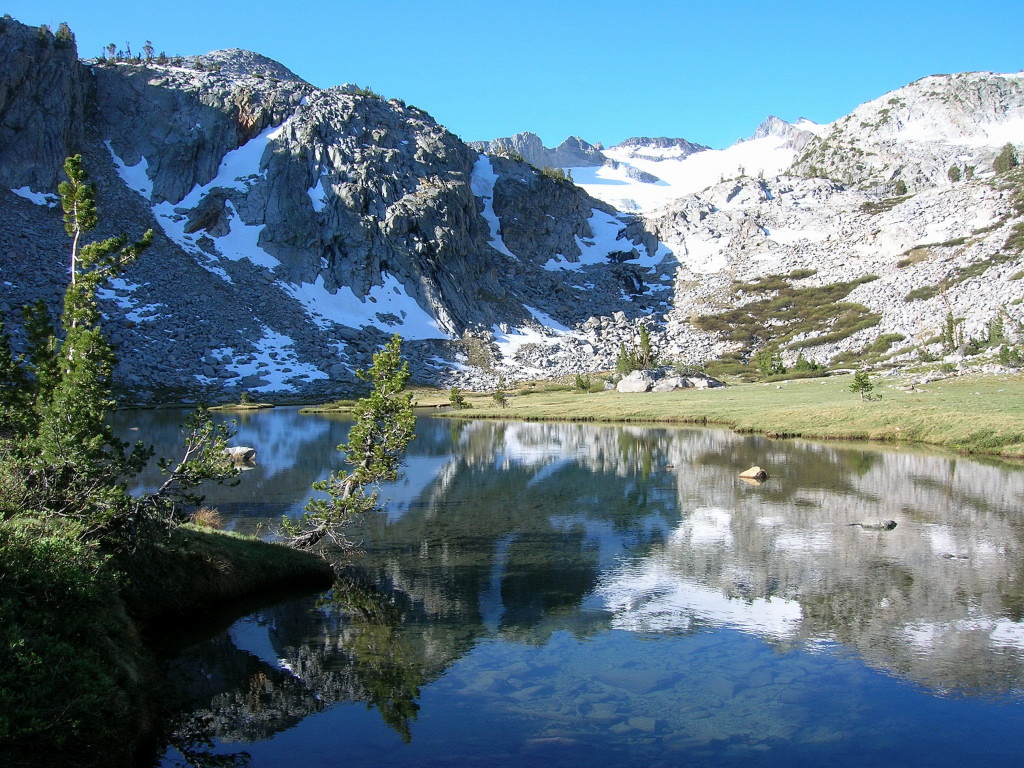 We quickly hiked/jogged the first 8+ miles until we reached the head of Lyell Canyon and then headed up to the basin below Donohue Pass. From here we ascended to the Northeast ridge of Maclure, passing by some beautiful lakes with great views of the Lyell Glacier.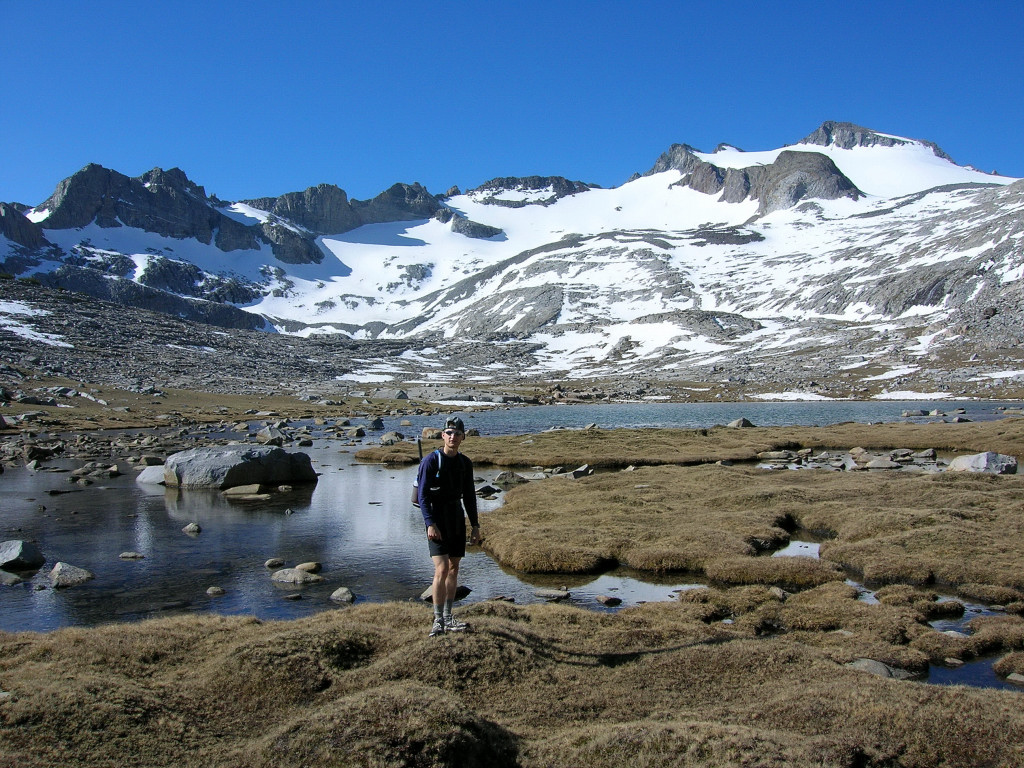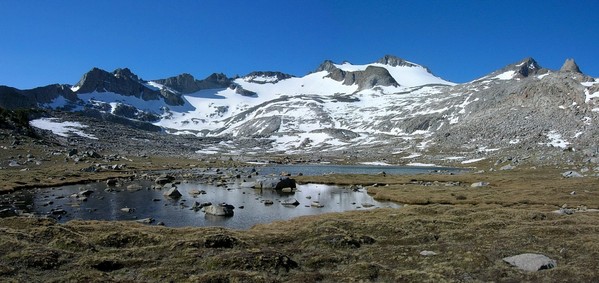 At the foot of the glacier, we put crampons on and climbed to the ridge above Lyell-Maclure col.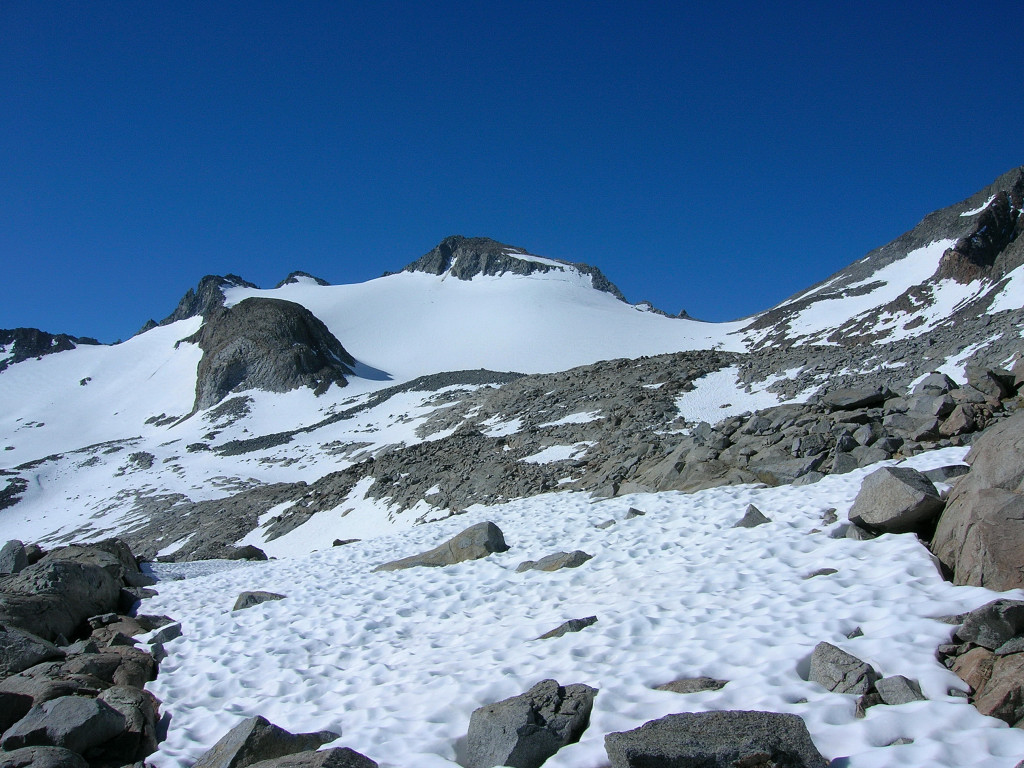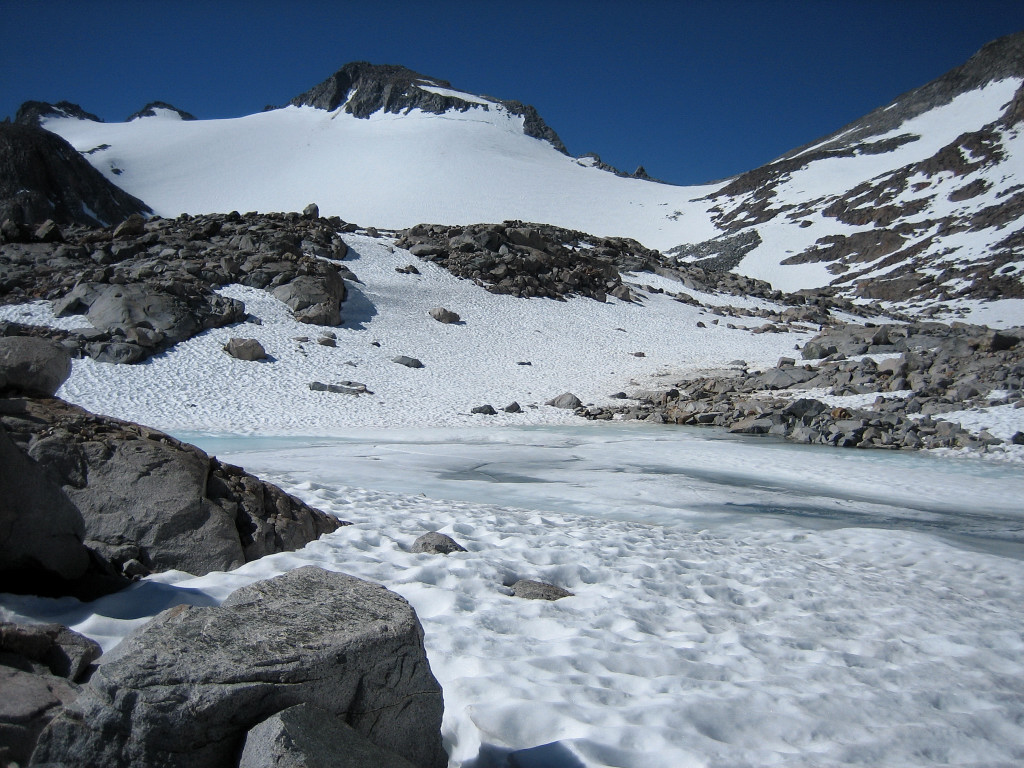 Some rock scrambling brought us to the summit at 11 am and enjoyed the great views, especially down towards Ritter and Banner.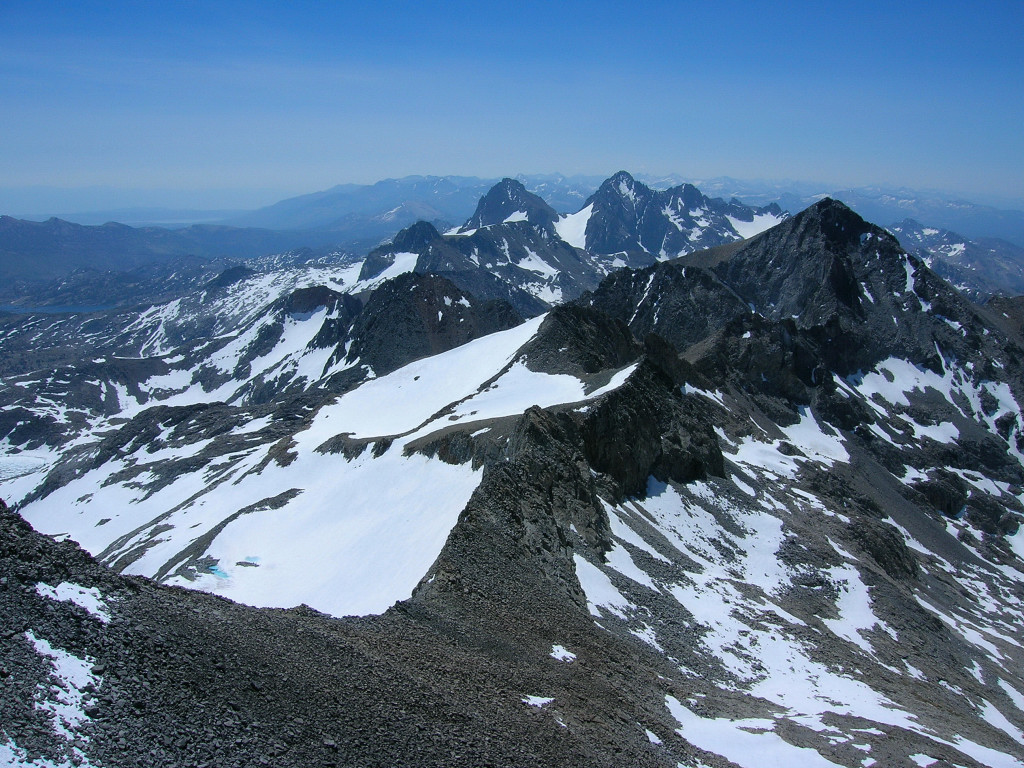 And the Lyell Canyon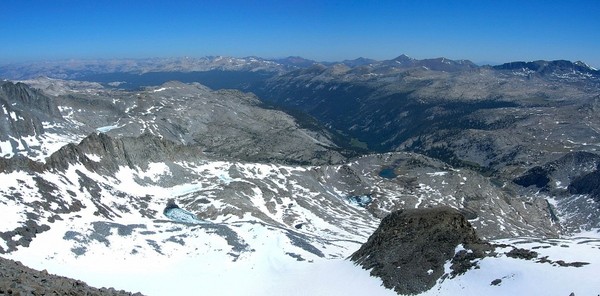 My partner was feeling the effects of altitude and decided to forgo the Maclure summit. After a nice 30 minute break on the summit, we parted ways and I set out for Maclure, reaching the summit at 12:15 pm.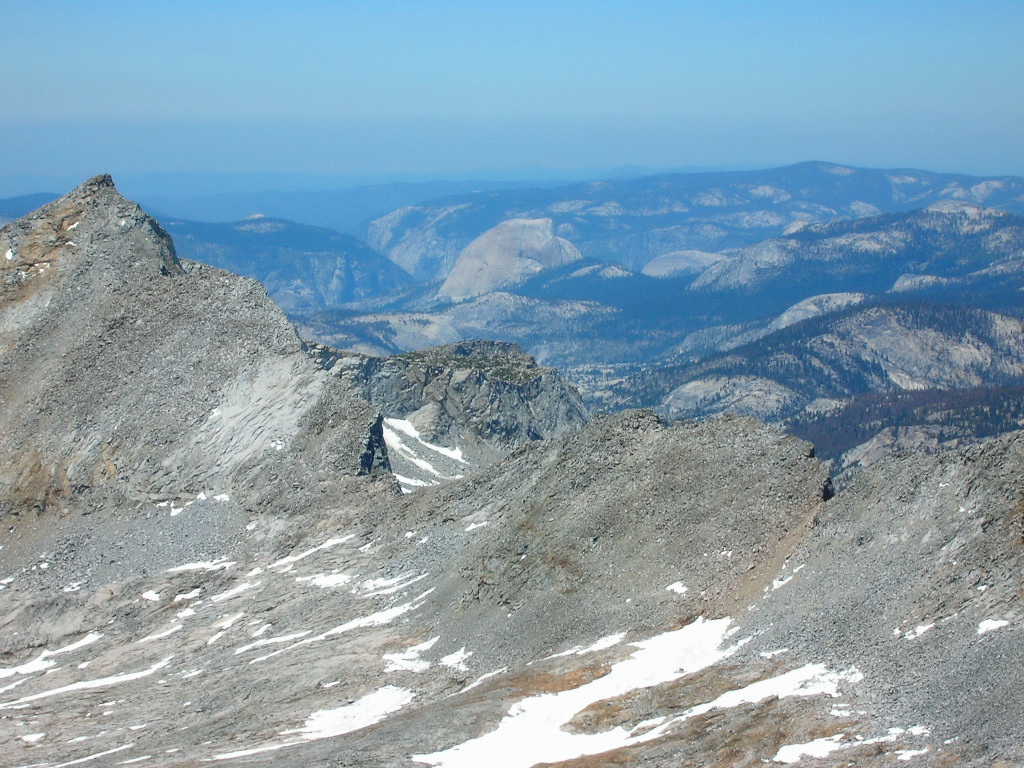 Half Dome from Mount Maclure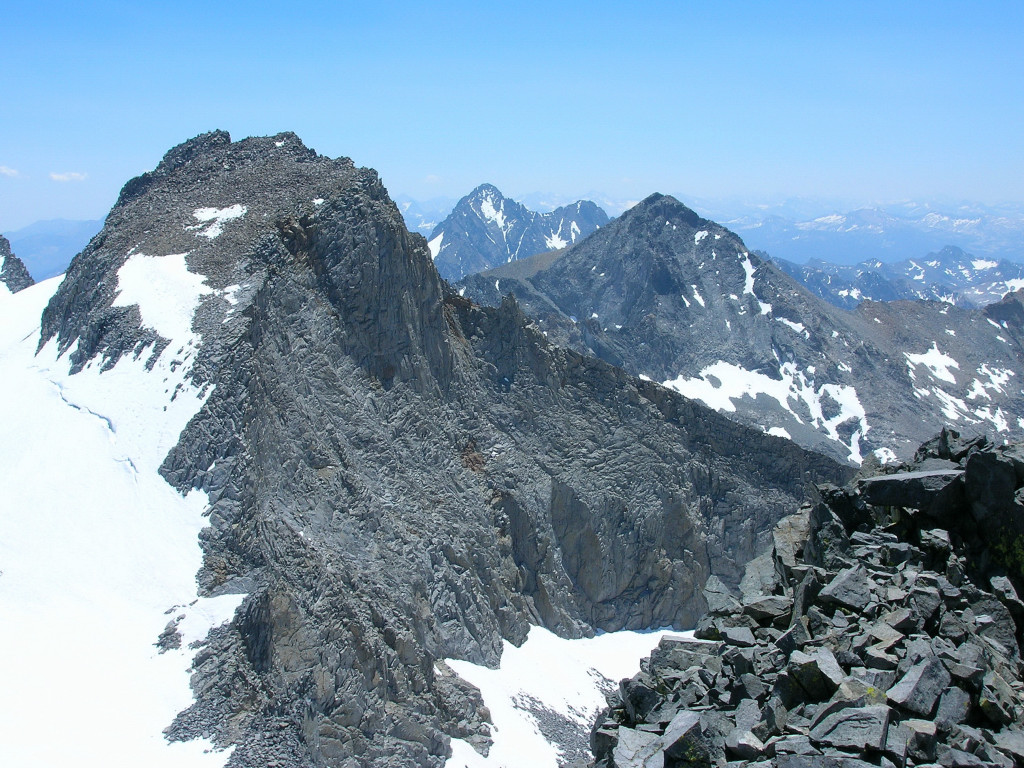 Looking back to Mount Lyell from Mount Maclure.
After some photos, I hiked back down to Lyell-Maclure col, and was ready hit the descent at 12:45, cruising down the snow slopes and then slabs to the trail. Once down in Lyell Canyon, I picked up the pace, jogging much of the way back to the trailhead, arriving at 3:25 pm. While waiting for my partner, I took a nice dip in the Dana Fork of the Tuolumne River, which made my legs feel much better!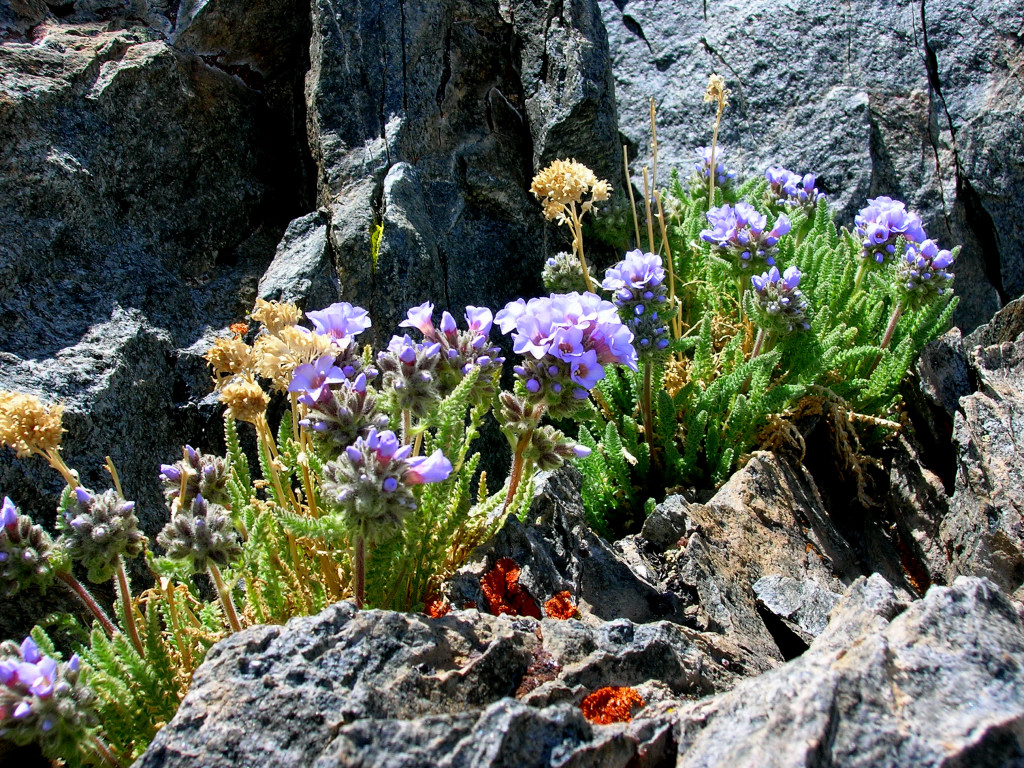 Gear Notes:
We brought and used ice axe/crampons, but crampons probably not necessary.
Approach Notes:
Trail in good shape.