Nah the Roo aint that bad... Some really loose and rotten rock but with the help of BShmitz we replaced the bolts last year. A 20ft 5.7 solo leads into amphitheater on the north side and scramble to belay bolt in the Roo/Joey notch. Then Chimney up the the first bolt and traverse past 3 or 4 more bolts (5.7) and a crappy fixed pin to an anchor on a slab. An easy 5.3 pitch leads to the summit. I think there is a sling on top, sometimes there hasn't been tho, so if not just down climb to the anchor and rappel. 1 rope puts you back in the the alcove, 2 puts you on the ground. I think if you had a 70 you'd get all the way to the ground with one. A fun big old school tower. It's a shame that 99% of the rock on that tower is crap because if not it would be home to lots of cool routes... Oh well!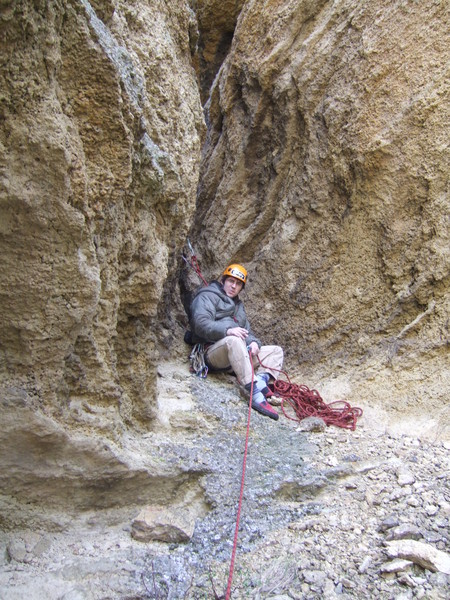 BSchmitz on belay duty in the notch.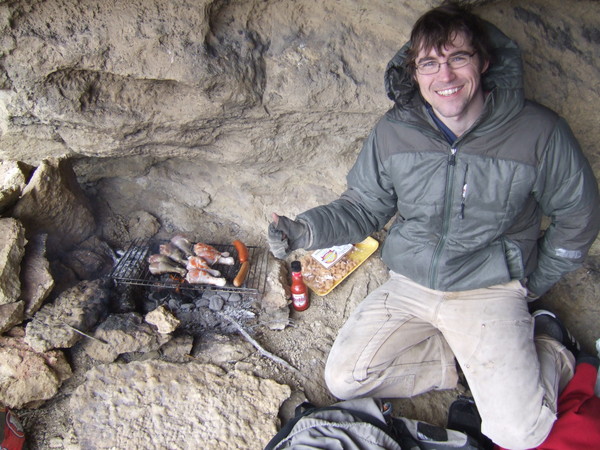 Enjoying a nice lunch out in da Marsupials
I've aided a couple cool steep and thin cracks on the south face of the Roo, to provide access establish some hard sport routes with a friend. If your desperate for something to nail I could give ya the beta... You'd want prolly 20+ beaks though.
Beaking the Roo
Wilbur lookin for free potential.
Hmmm is this thing big enough to keep me off the deck?!?!