The top of The Dragons Spine Pinnacle. There is a full 60 meter pitch that gets part way off the ground. Not sideways, but still about 300' off the deck on top.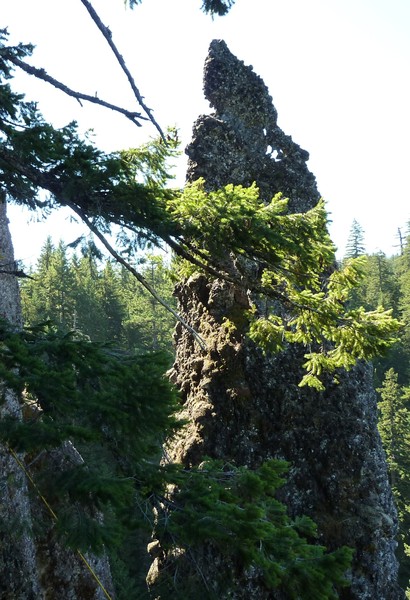 The top picture was taken from the tree between the 2 pinnacles, you can see the tree in the lower picture of the other side in this distance shot. The Old Witch on the left in the sunlight, The Dragons Spine on the right with belays marked with white xx's and oo's (The Old Witch summit). That's the Cathedral Formation out at Gothic Rocks area from the side. I am predicting that The Old Witch will be the most climbed Pinnacle via the currently non-existent route called Bewitched in Oregon within 3 years. Straight up the left side of the left hand pinnacle there....it's in my dreams.

Oh yes
, she will be mine.....[insert sick fixation picture here]
Putting the rap sling on top of the Old Witch last Sept. Hey, I've got some cams left over on the rack! Big shock, esp. since the nearest crack is @ 20 miles away.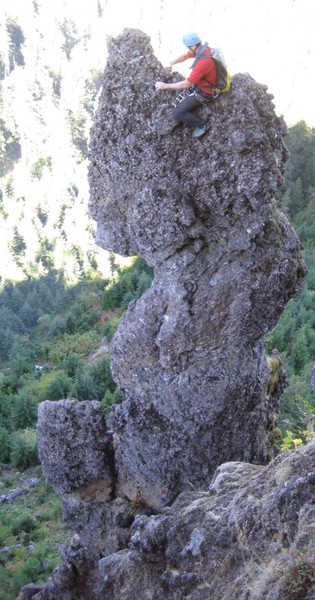 The profile that shows the Witch's head.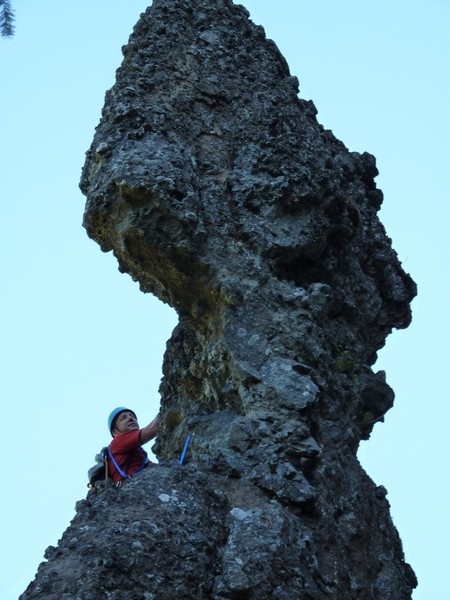 Same same but showing where the mouth is.