Trip:
Mount Sill - North Couloir
Date:
7/9/2009
Trip Report:
Mount Sill is known to have the best summit view in the Sierra Mountain range and is located in the most rugged part of the range in the Palisades group. Standing 14,153 feet, Sill is the second highest summit in the Palisades (behind nearby North Palisade) and the sixth highest mountain in the state of California. I have done several climbs in the Sierras, but until this climb I had yet to visit the Palisades. The North Couloir route via the North Fork Big Pine Creek is not the fastest route – an easier approach is via Bishop Pass and a shorter approach is via the South Fork Big Pine Creek. However, the North Fork is arguably the most scenic with lovely alpine lakes, towering Temple Crag, and sweeping views of the Palisade Glacier, the largest glacier in the Sierras. I departed at 5:15 am and reached the summit 5:23 after beginning. After 27 minutes on top, I made the return trip in 4:55 for a roundtrip total of 10:45.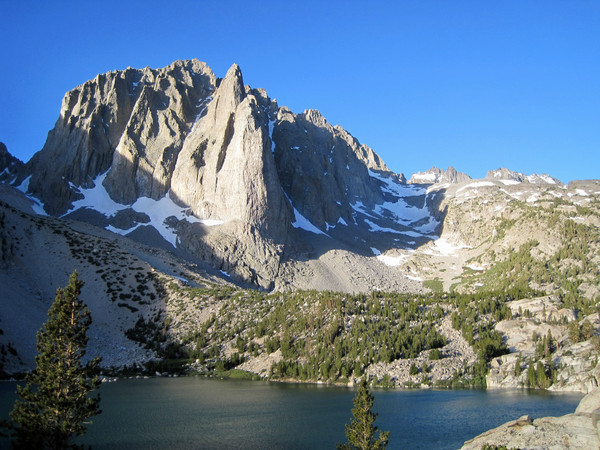 Temple Crag from Second Lake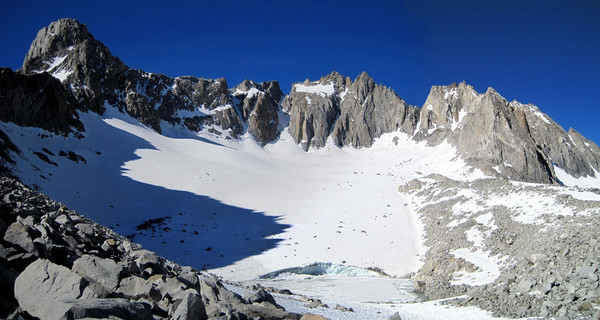 Palisade Glacier Panorama
The 10 mile walk up the North Fork of Big Pine Creek in the morning was nice with great views of Temple Crag from Second and Third Lakes. There were some blustery winds that made it a little chilly. Continuing up beyond Sam Mack meadow, there was a surprising amount of snow left around the glacier moraines. The Palisade Glacier also appeared to have a hefty coat of snow on it. Since I essentially climbed the mountain straight form sea level, I felt the altitude a bit heading up the L-shaped North Couloir. In addition, the class 3 / 4 traverse was partially covered in steep and icy snow requiring more attention. The view from the summit was spectacular and I look forward to climbing other peaks in the Palisades.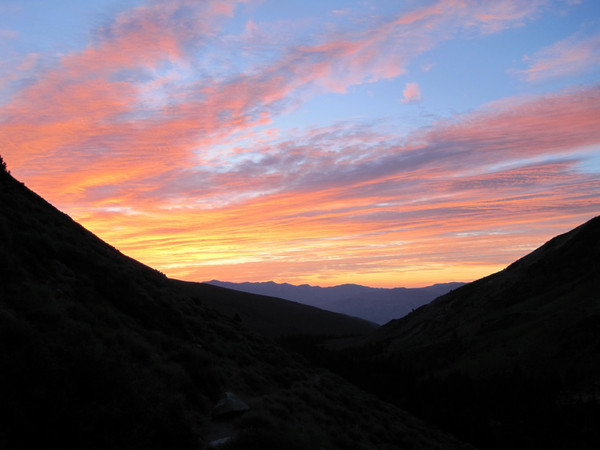 Sierra sunrise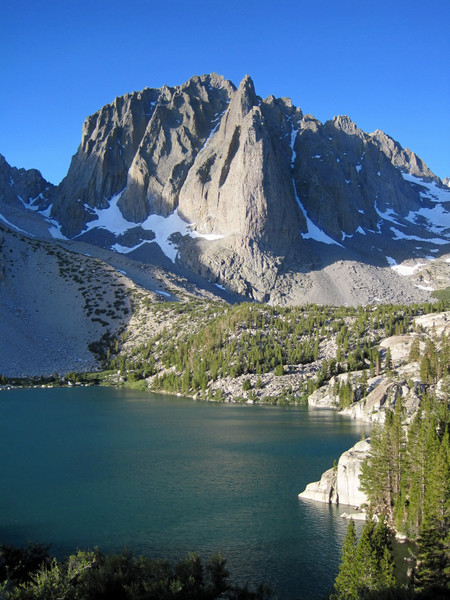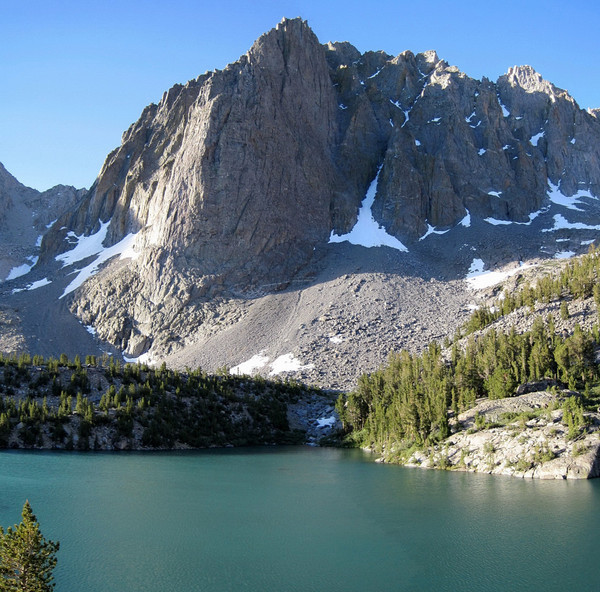 Temple Crag from Third Lake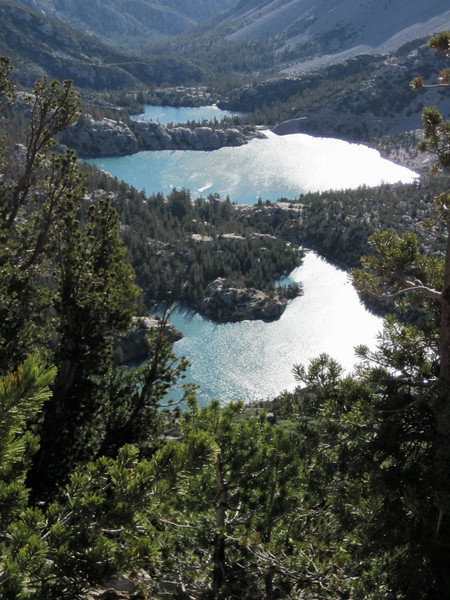 First, Second, and Third Lakes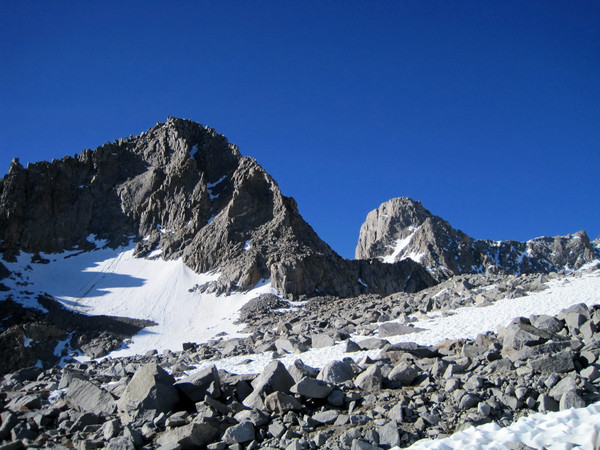 Mount Gayley (left) and Mount Sill (right)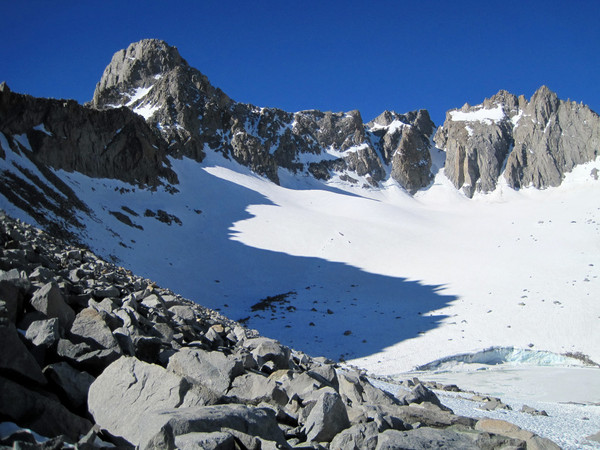 Mount Sill and Palisade Glacier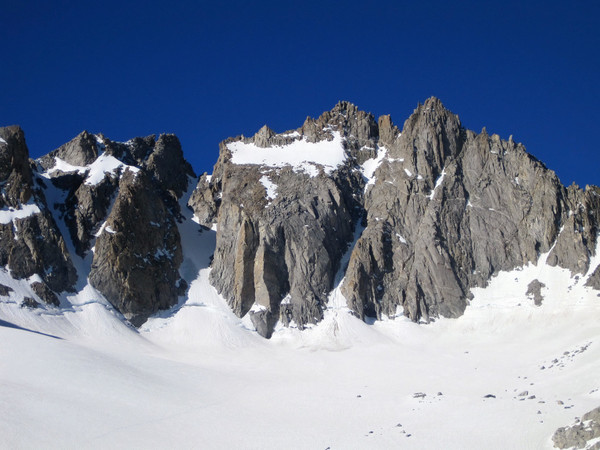 North Palisade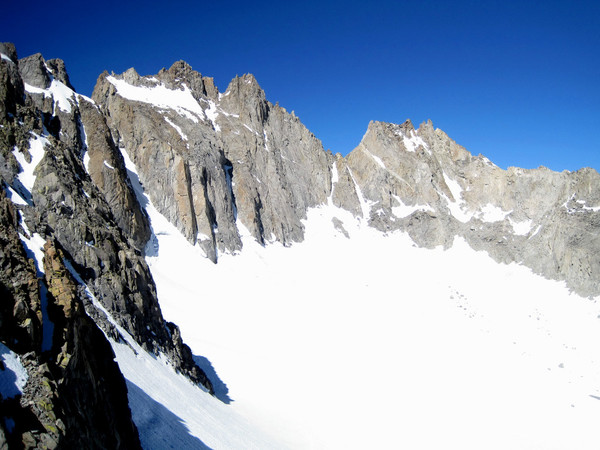 North Palisade and Thunderbolt Peak from Glacier Notch

Panorama looking north from the summit

Wide panorama from the summit of Sill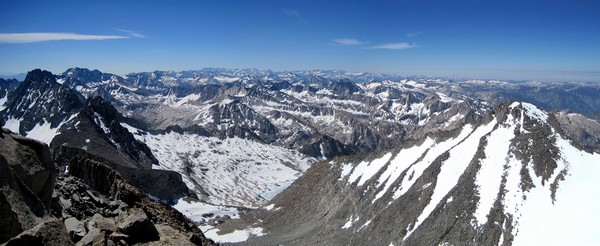 Panorama looking South from Sill
Norman Clyde Peak, Middle Palisade, and Split Mountain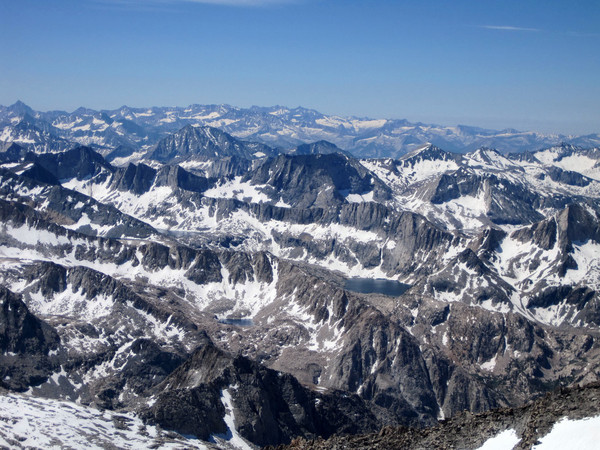 Rugged high Sierra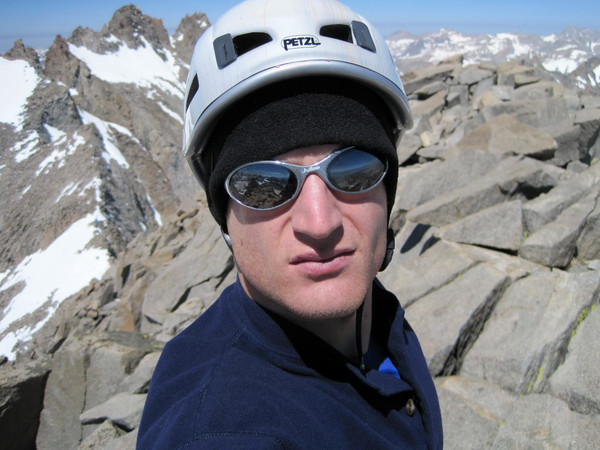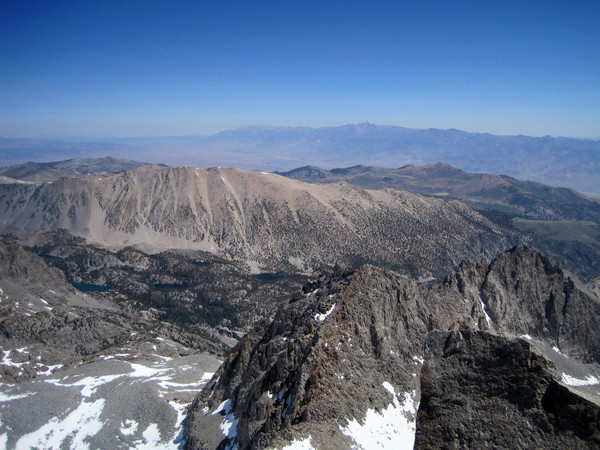 North Fork Big Pine Creek and Owens Valley in the distance.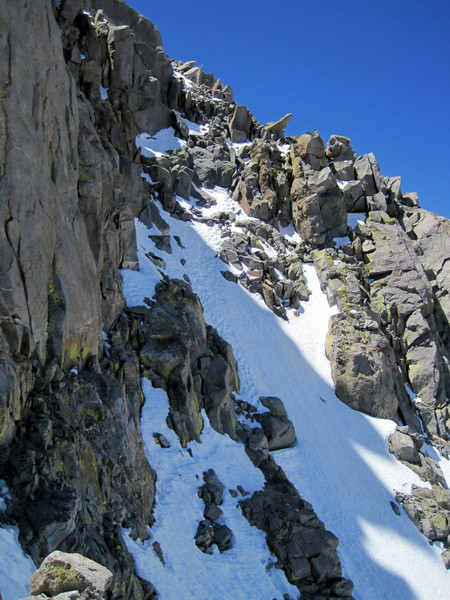 North Couloir route class 4 section with steep and icy snow.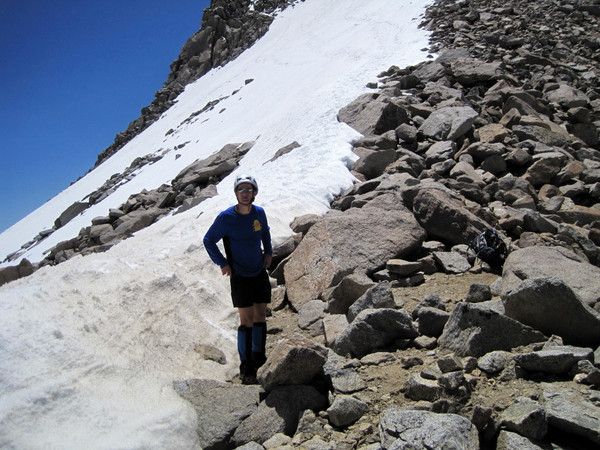 Mount Winchell (left) and Mount Agassiz (right)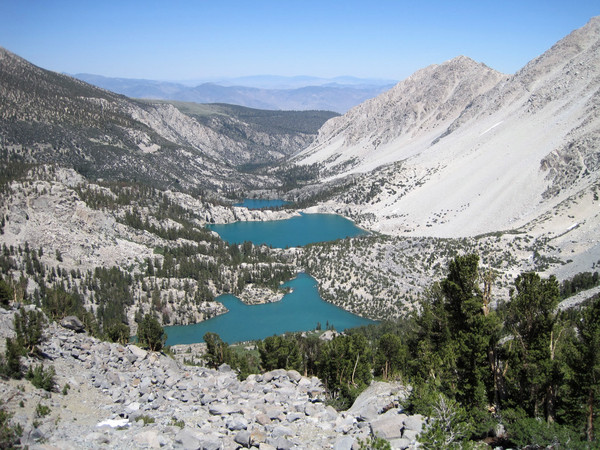 A look down the North Fork Big Pine Creek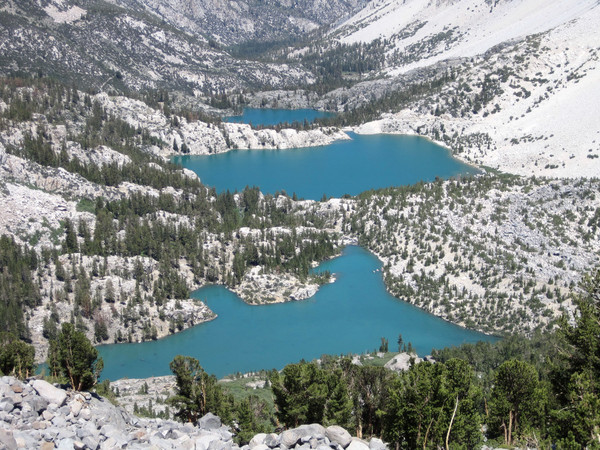 Close-up of first, second, and third lakes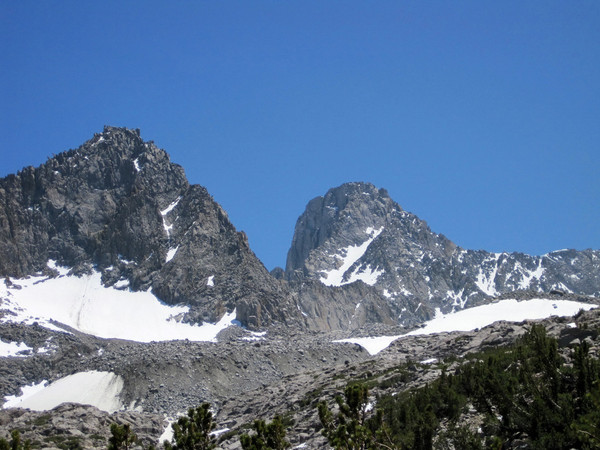 Mount Gayley and Mount Sill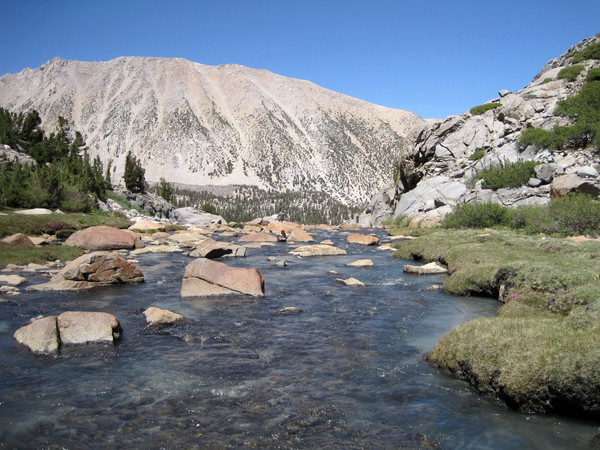 Sam Mack Meadow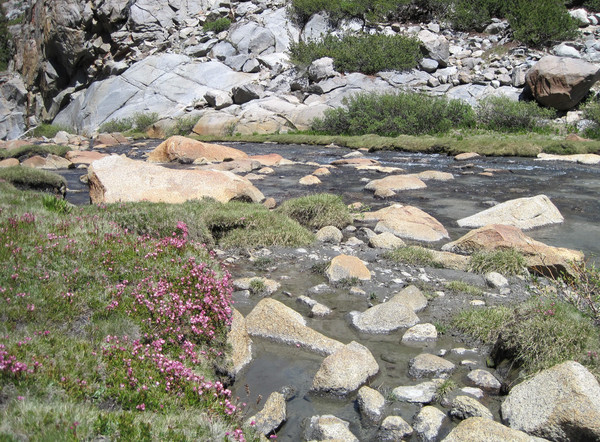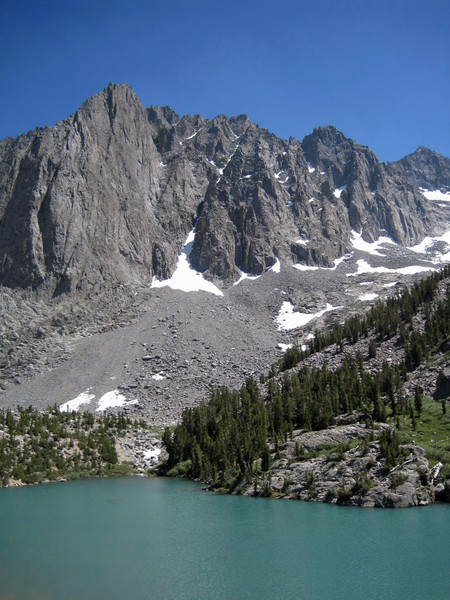 Third Lake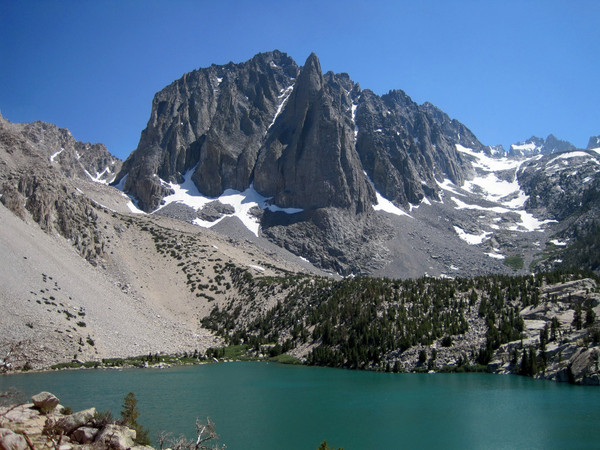 Second Lake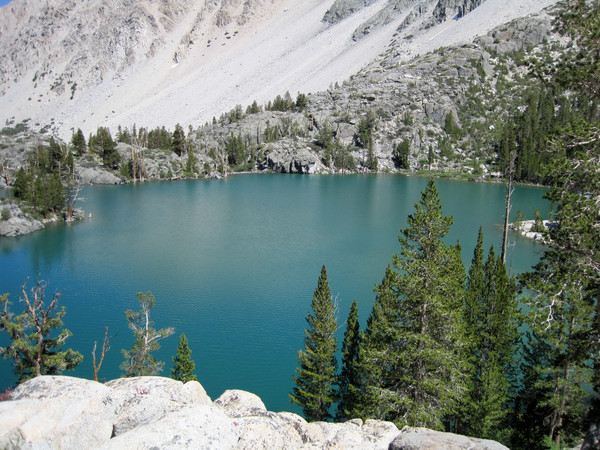 First Lake
Gear Notes:
Crampons, ice axe, helmet
Approach Notes:
Trail in good shape to the moraines below Palisade Glacier; snow thereafter.