4 hours from car to camp at 6800 ft Sunday
24 Hours from Camp to Car Monday
Left camp at 6:30 a.m. We were able to avoid the glacier all together except for about 50 yards right before we gained the large rock feature that leads up to the couloir and gullies which take you to the notch of the west ridge.
Ascended the "cat scratch gully" which was the first gulley to the left of the standard couloir ascent. Simuled the gulley in one simul pitch to the notch.
Once at the notch we hit consistent snow the rest of the climb. We simuled the first two pitches from the notch but the snow added another level of difficulty that we felt would be better handled by pitching out the last of the climb. The climbing was pretty exciting with the extra challenge of snow.
We hit the summit at 2:00 well behind schedule and quickly began rappelling back down. We finally got back to the glacier at about 10:00 pm. It was a long slow cold descent. The day was beginning to turn into an epic.
To add to the joy of our day it took us 3 hours to find our tent after getting off the glacier. We must have walked right by it numerous times. We were packed up and hiking back to the car by 1:30. Hit the car at 6:00 a.m.
Gear: Set of nuts, .4 - 2 cams, and 12 slings
Camp at 6800 ft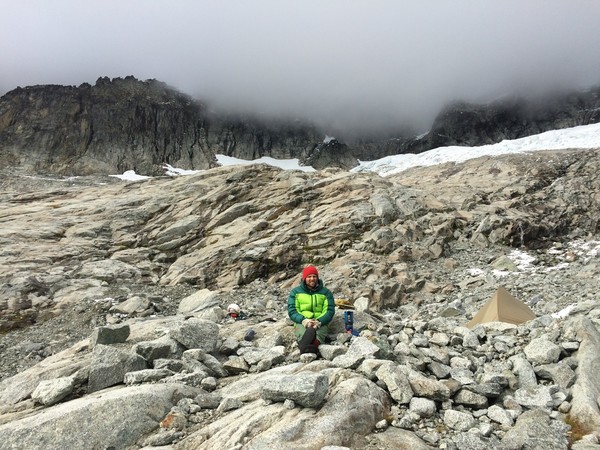 Alternate Gulley Approach to Ridge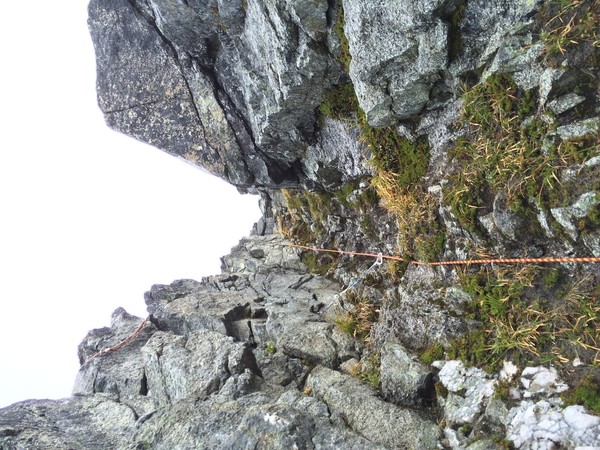 High Up on The Ridge