Trip:
Mt Carrie - Catwalk Scramble
Date:
7/29/2017
Trip Report:
Saturday I had a good day climbing my last peak in the Olympic Smoots. I tagged Bogachiel and Cat Peak as a bonus.
Driving over late Friday night I saw a cougar crossing the road near Lake Crescent. My first time seeing a cougar in the wild outside of Bellevue happy hours. Very cool!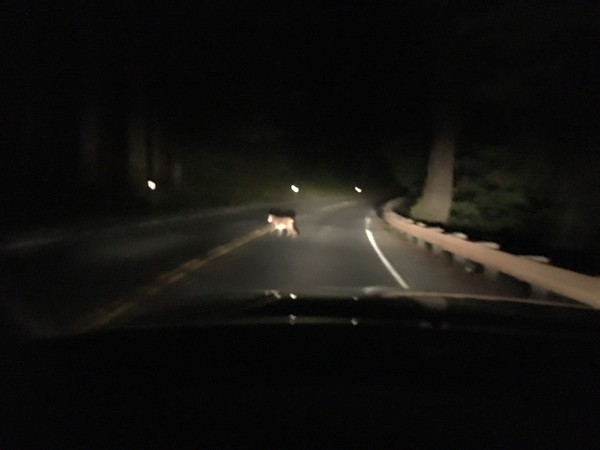 Early start on Saturday morning, I headed towards Deer Lake first so I could check out the Seven Lakes Basin area and hike up over Bogachiel Peak. Alpine flowers were on point as I traversed the High Divide: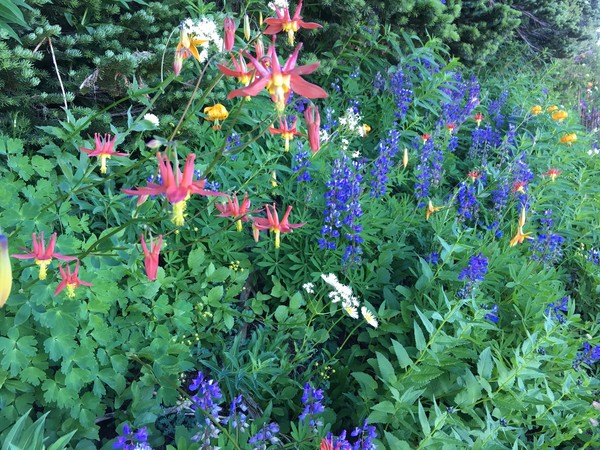 Looking back at Seven Lakes Basin somewhere along High Divide: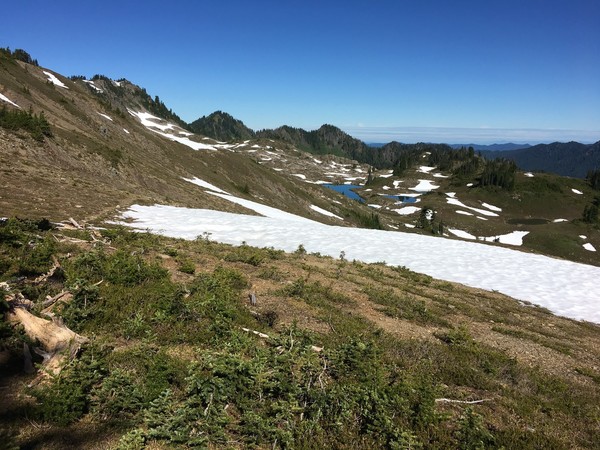 First view of Mt Carrie from High Divide: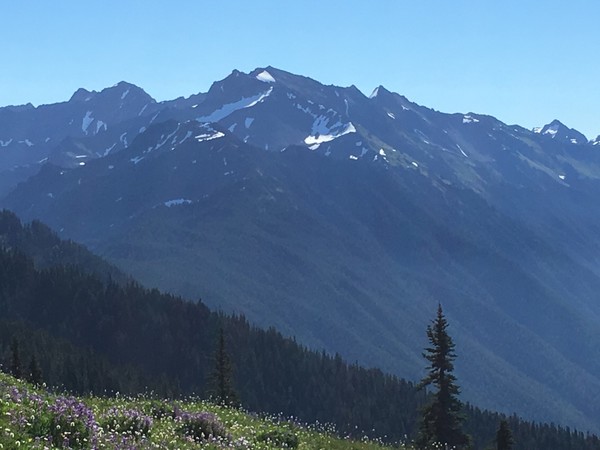 Mount Olympus was in my face for most of the day. At times I could pick out climbers on the Snow Dome.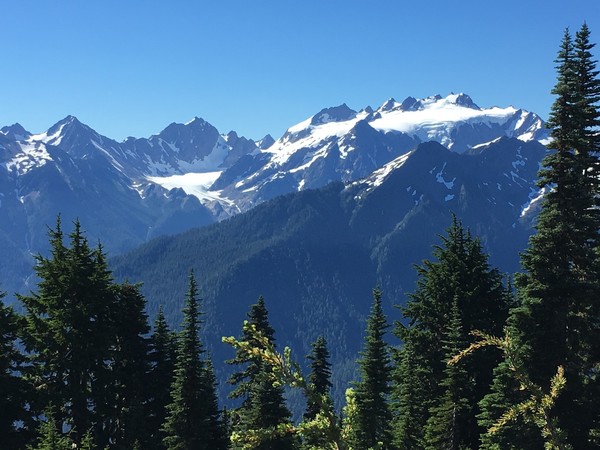 The "catwalk" part of the route seemed almost negligible. It blows me away the variation found in Olympic "class 3". After the catwalk I found ghosts of a bootpath up the west ridge of Carrie. The snow in the basin below the summit could be easily avoided by going above it. Crampons ended up being carried for training weight only: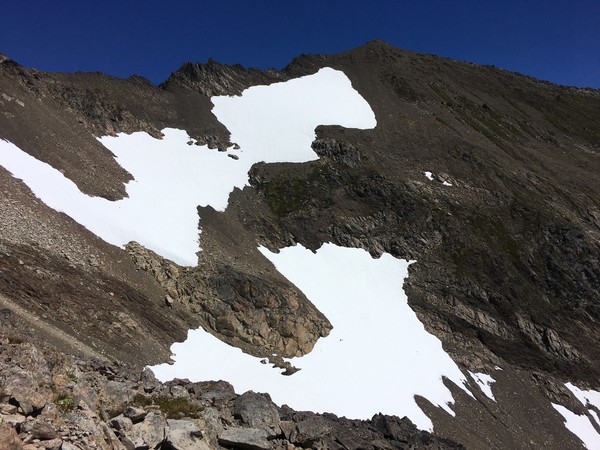 Views were sublime from the top on a cloudless day. Olympus again: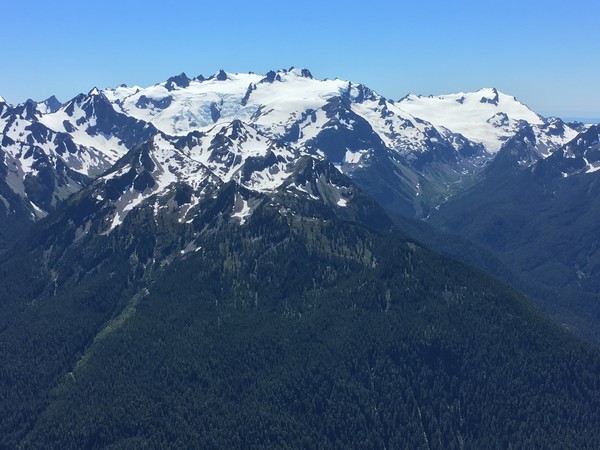 Carrie Glacier and the Bailey Range: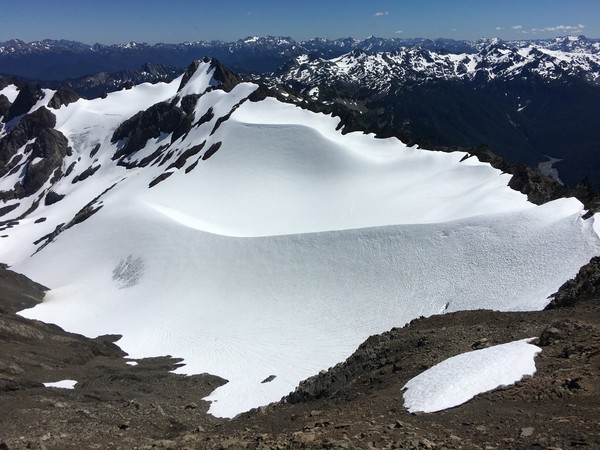 More flowers: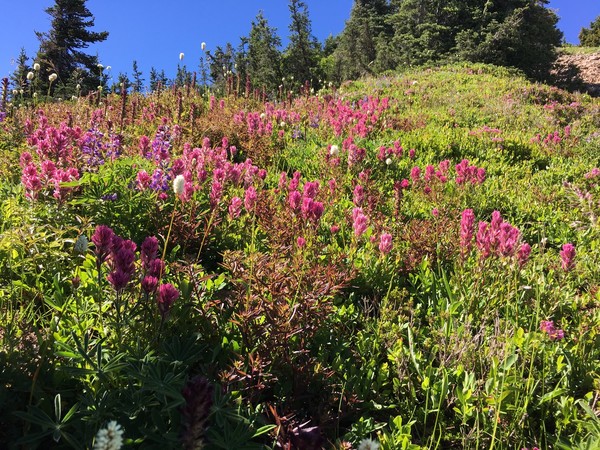 On the return trip I went up and over Cat Peak. The ascent up the east side was easy. The descent down the west side was probably the crux of the trip with steep schwacking thru scrubby trees. Looking back on Cat Peak with Carrie behind: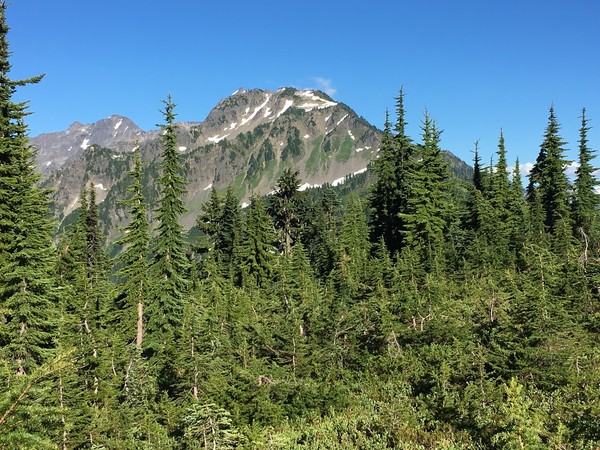 Finally to Heart Lake where I returned via the slightly shorter Sol Duck trail.
Loop: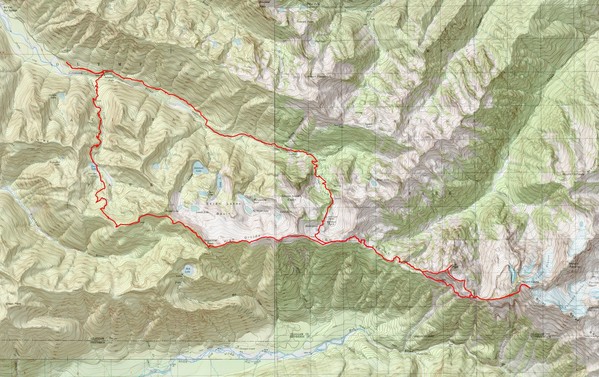 I may have finished the Olympics peaks in Smoot's book, but seems I've barely scratched the surface of this wild and beautiful range.
Gear Notes:
Trail runners and trekking poles
Approach Notes:
The loop via Deer Lake adds a few miles and ~800' of elevation and is well worth the extra effort